In the Vietnamese language, to celebrate Tet also means to eat, which affirmed the important role of Vietnam Lunar New Year's Food. One Vietnamese traditional proverb denotes that you can be hungry all year except three days of the Tet festival because dozens of delicious dishes and desserts will be prepared on Lunar New Year in Vietnam to feast on the ancestors as well as every family member.
1. Chung Cake
Chung cake is the traditional cake in Vietnam that only appears on the Tet holiday. Tasty and savory Chung cake is made from very familiar ingredients to all Vietnamese such as sticky rice, green beans, and pork, which is wrapped in green leaves and boiled overnight. According to a legend that has been passed on for thousands of generations, Chung cake is the symbol of Earth because it combines all the unique ingredients of Vietnamese agriculture. Although Chung cake can be tasted all seasons nowadays, enjoying these cakes during the Tet holiday still brings special feelings for Vietnamese people.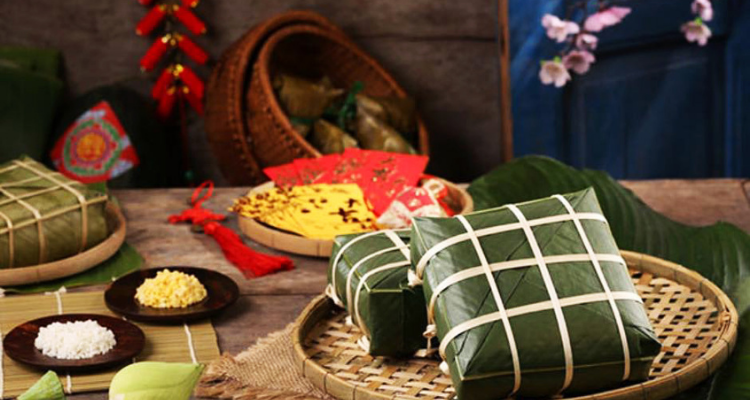 2. Jam – Vietnamese Lunar New Year's Dessert
Jam is the common snack to welcome guests on the Tet holiday. It is mainly made from dried fruits like carrots, coconuts, apples, or some kinds of seeds such as roasted watermelon seeds, sunflower seeds mixed with sugar. The Vietnamese believe eating sweet things on the Tet holiday will bring them luck for the Lunar New Year.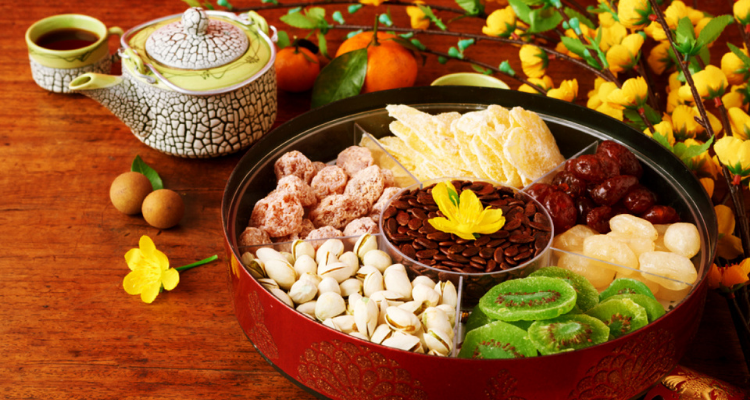 3. Pickled Onions
On the Tet holiday, people often eat fat and oiled foods which easily cloys their appetite. This is high time for something with low calories and fresh like pickled onions. They help the digestive system digest high-protein food more easily. In the minds of Vietnamese people, Tet is only complete when there are fat meat, pickled onions, and red distiches.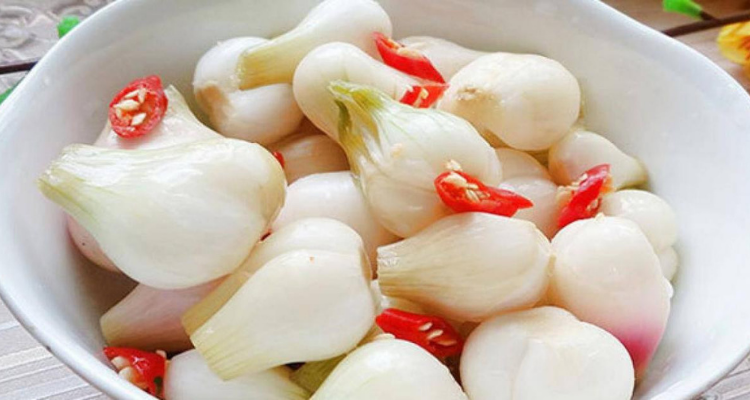 Besides, there is a myriad of signature dishes that inspire the taste in different regions on Vietnamese Lunar New Year such as spring rolls, boiled chickens, Vietnamese sausages, sticky rice, and so on.