5D4N Amazing Dalat Nha Trang Tour
Cam Ranh - Dalat - Tuyen Lam Lake - Datanla Waterfall - Cable Car Robin Hill - Xuan Huong Lake - City Flower Garden - Love Valley - Crazy House - Dalat Railway station - Po Nagar Cham Towers- Stone Church - Long Son Pagoda - Hon Chong - mineral mud bath
5 days 4 nights

Cam Ranh

Cam Ranh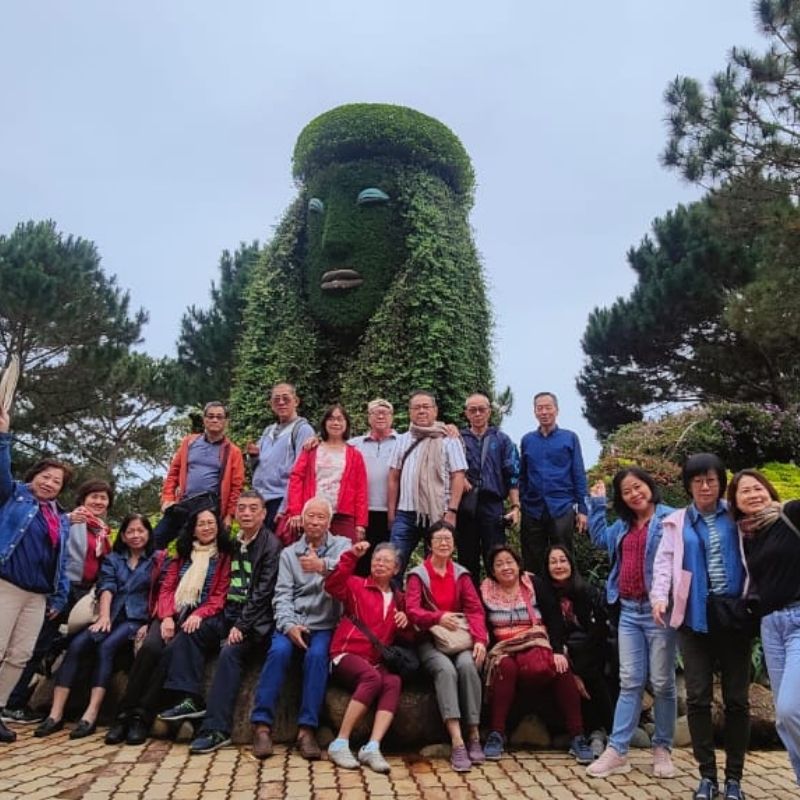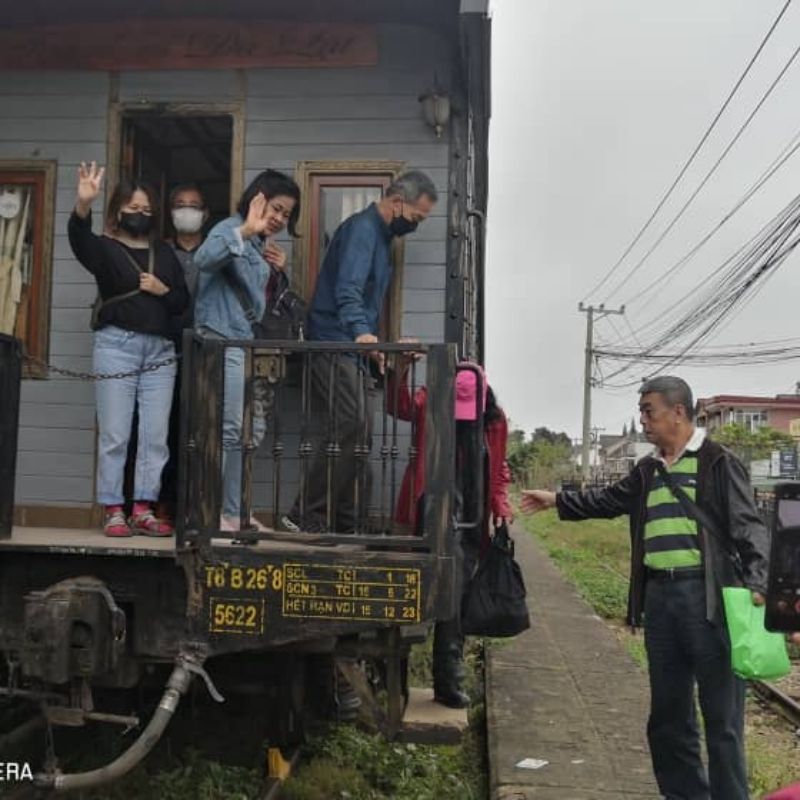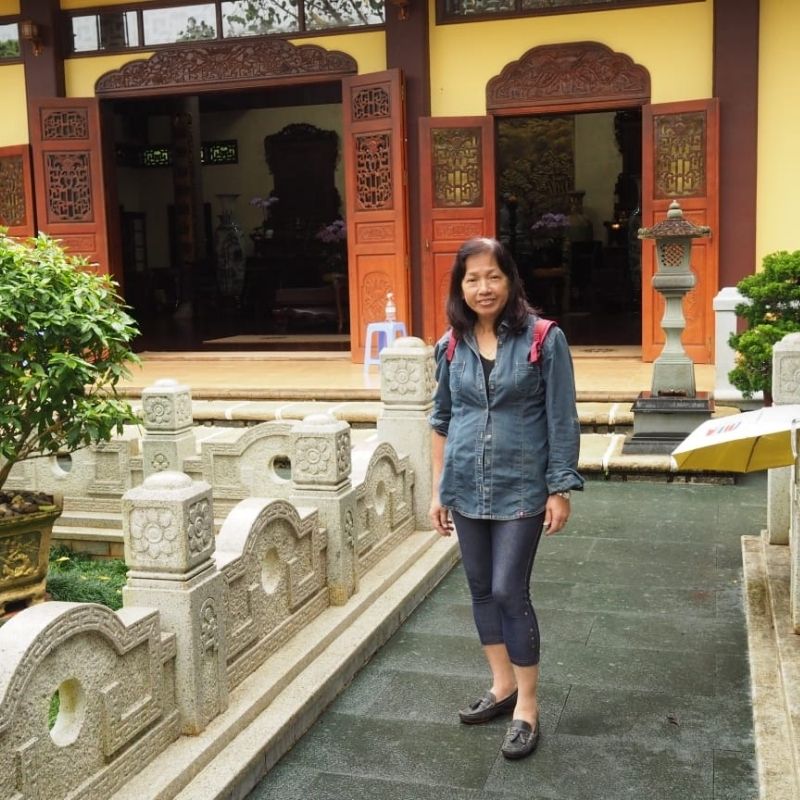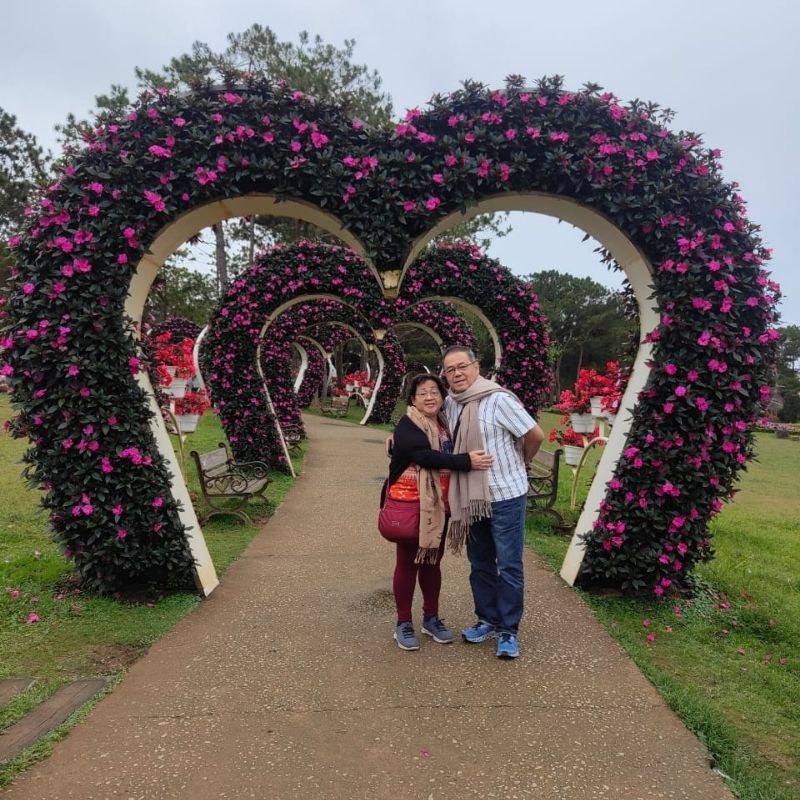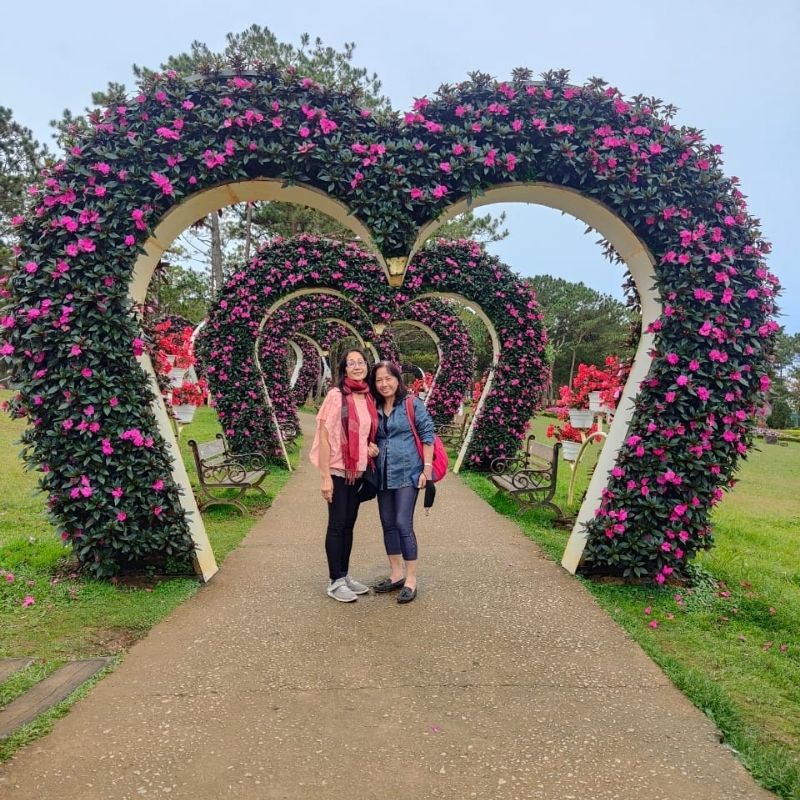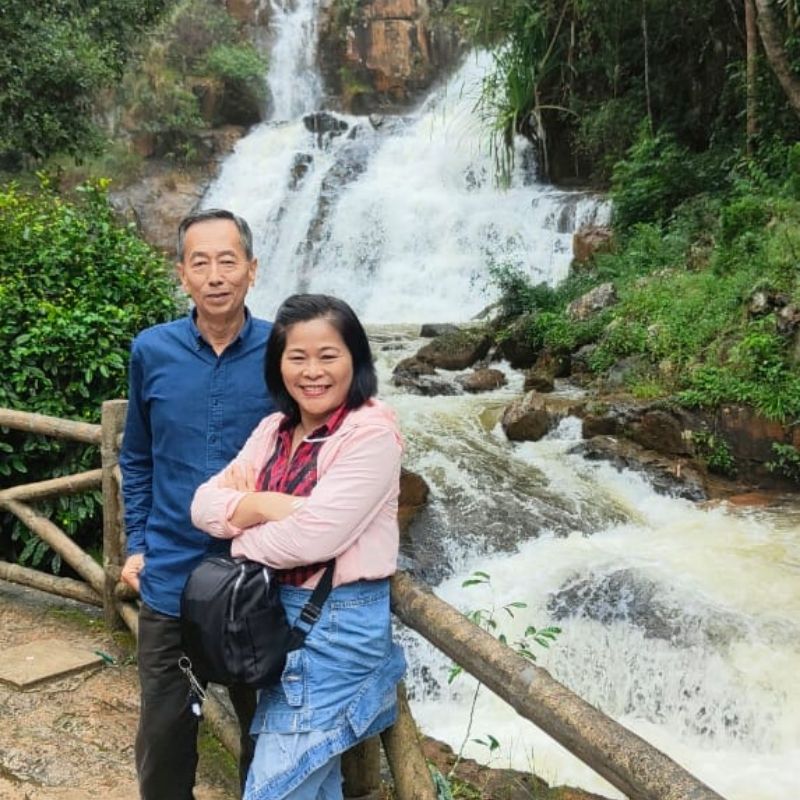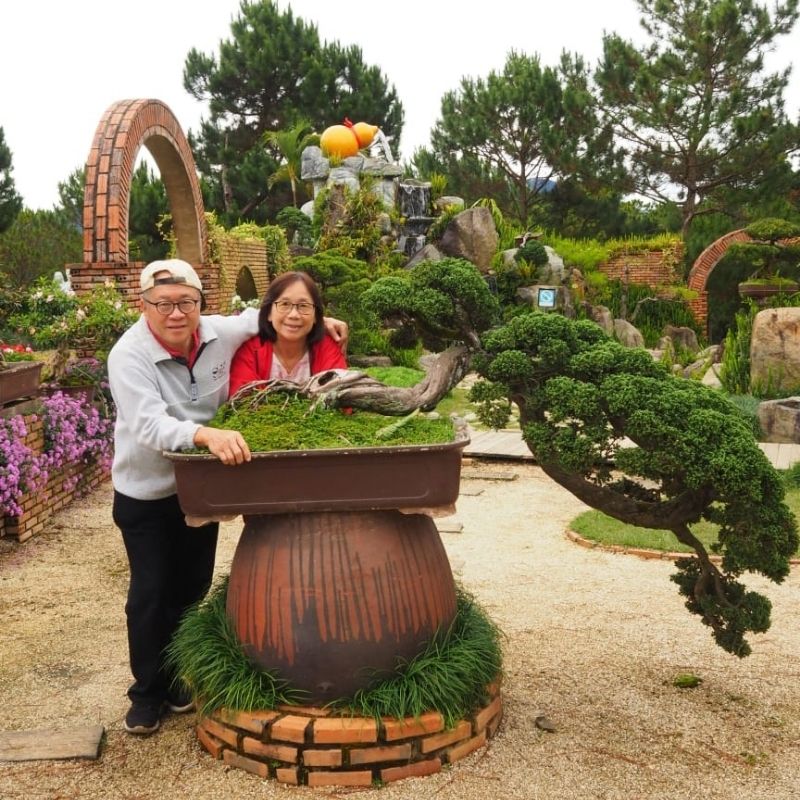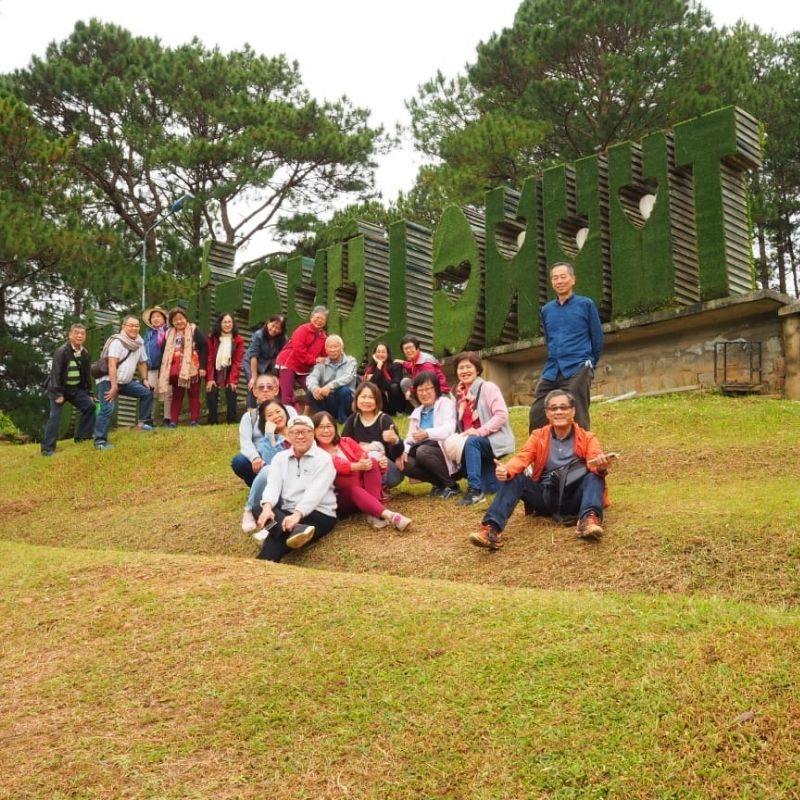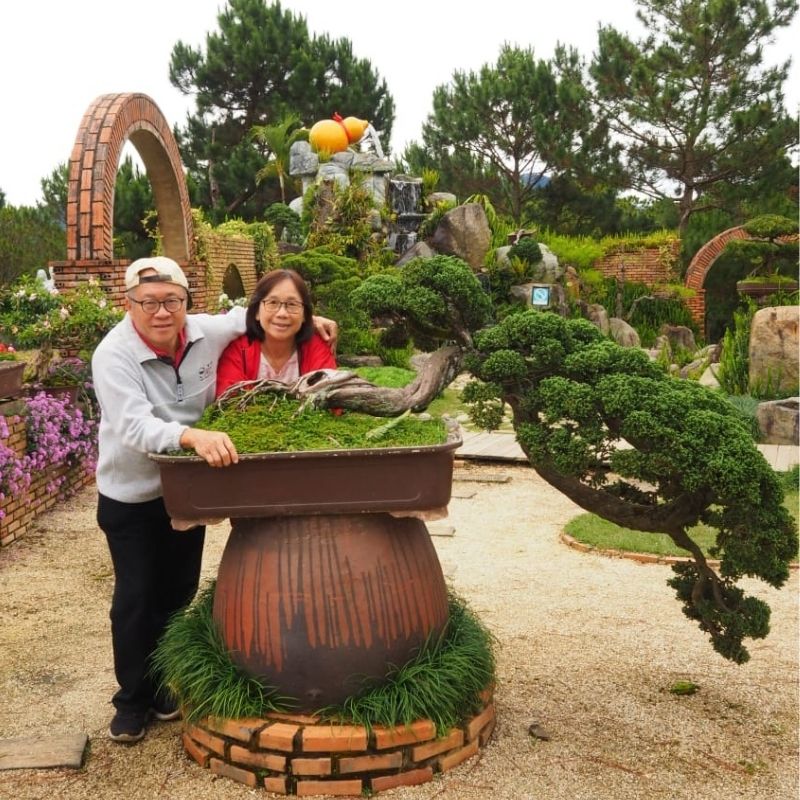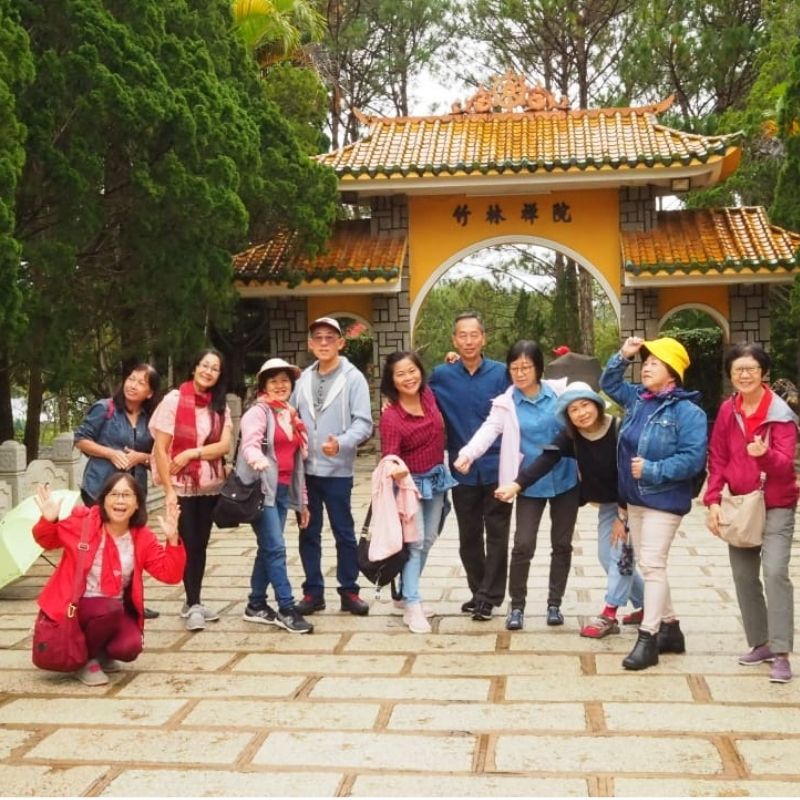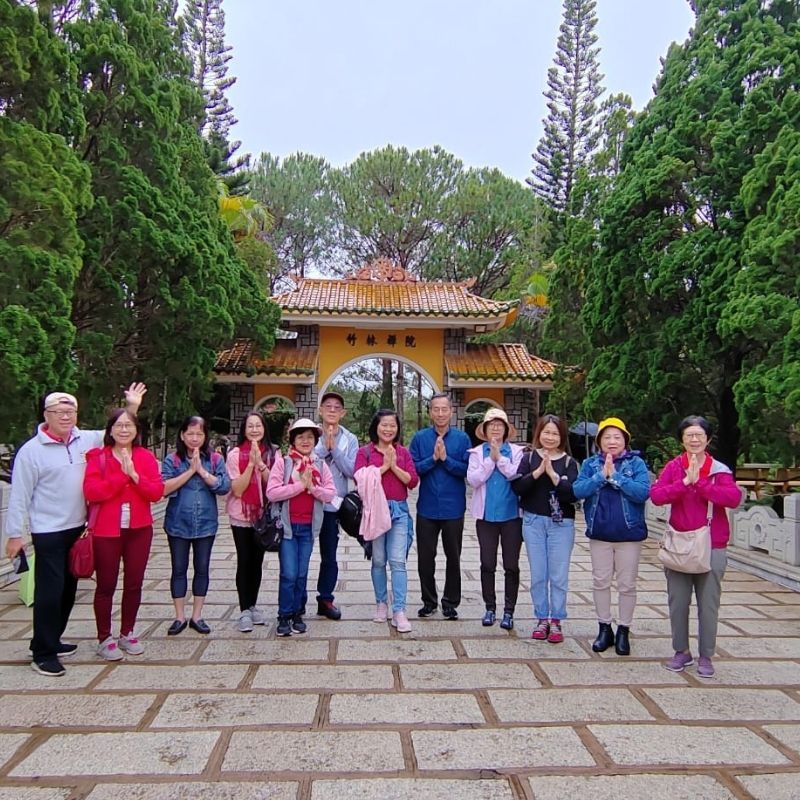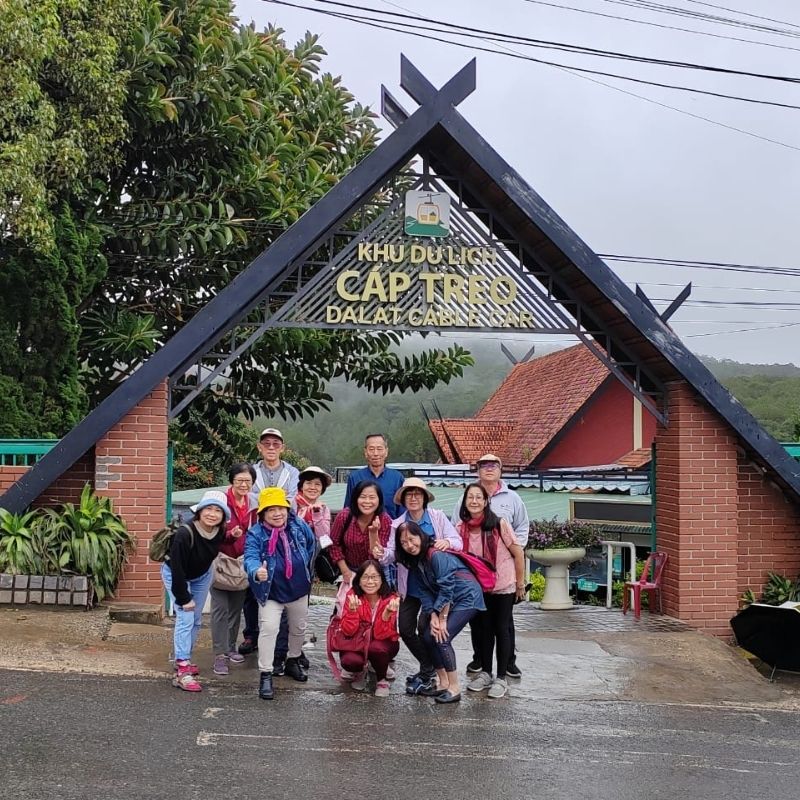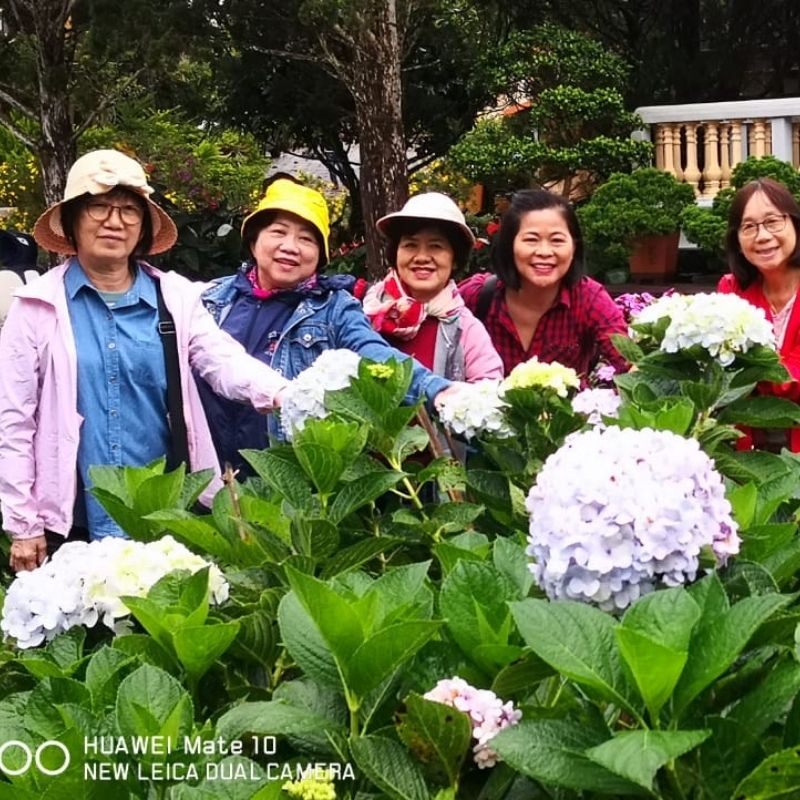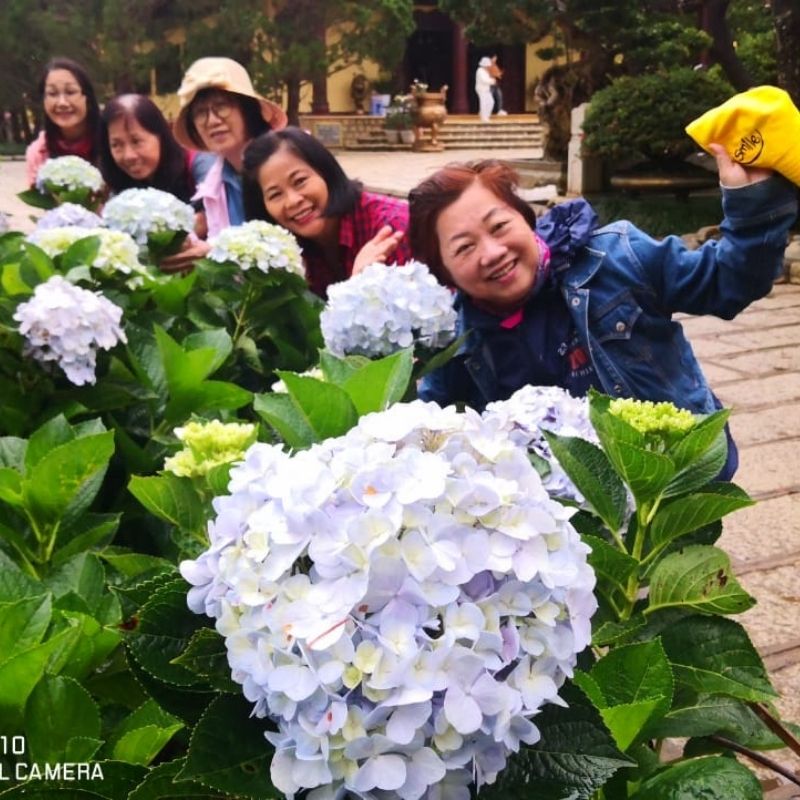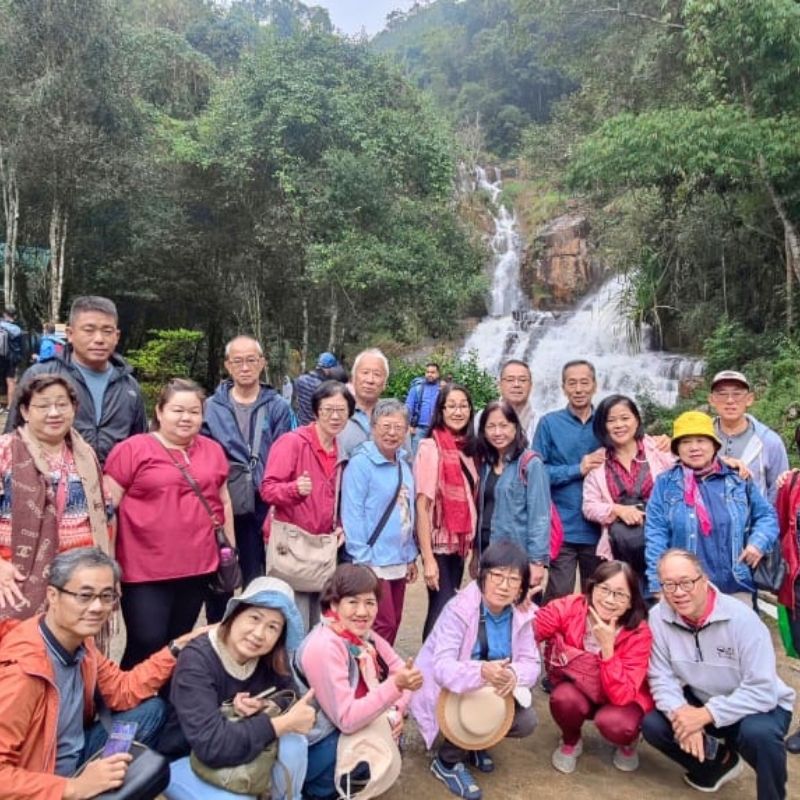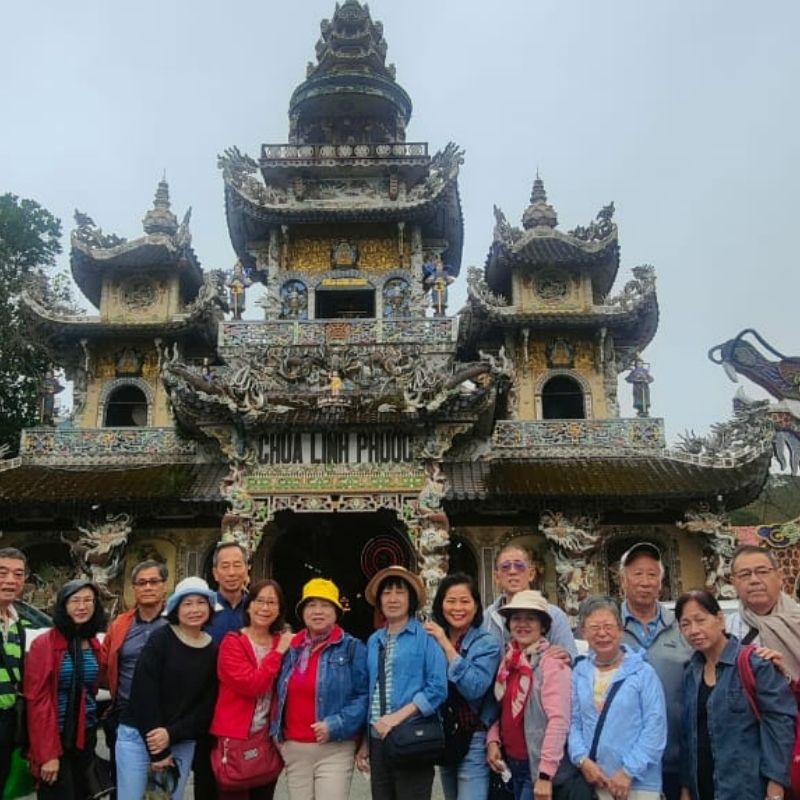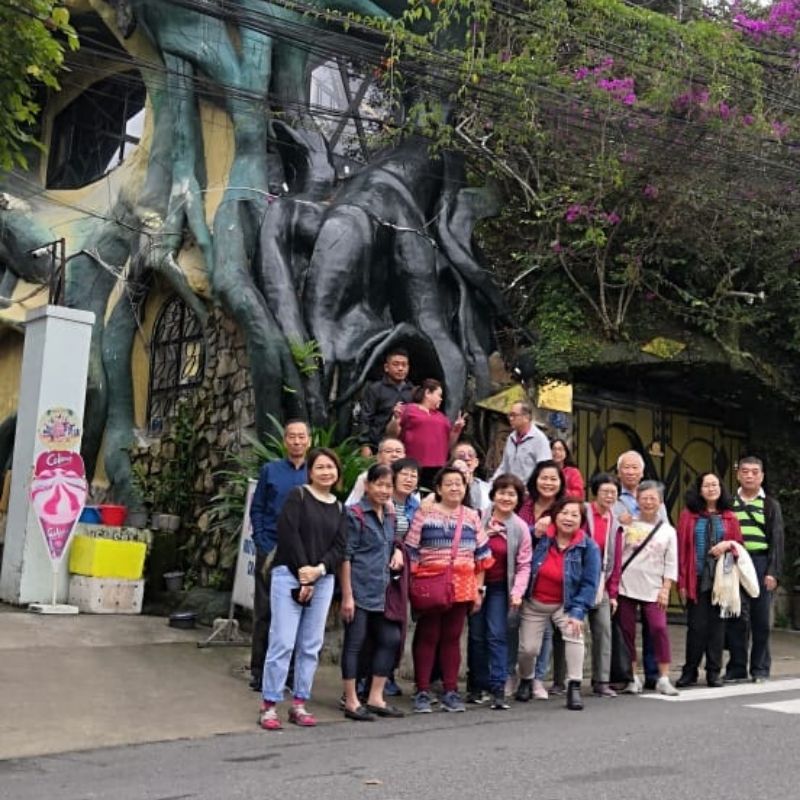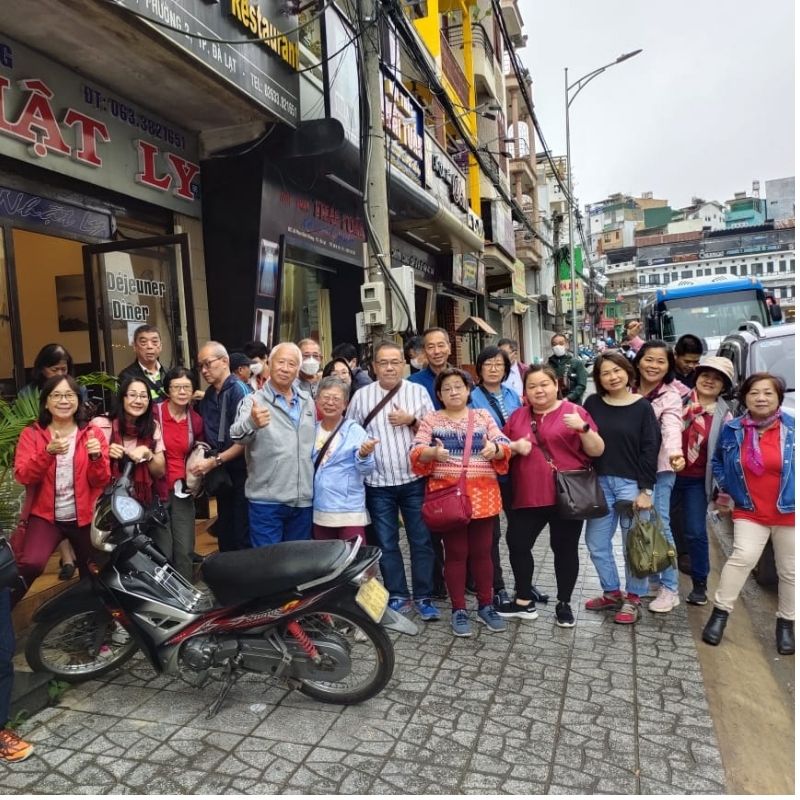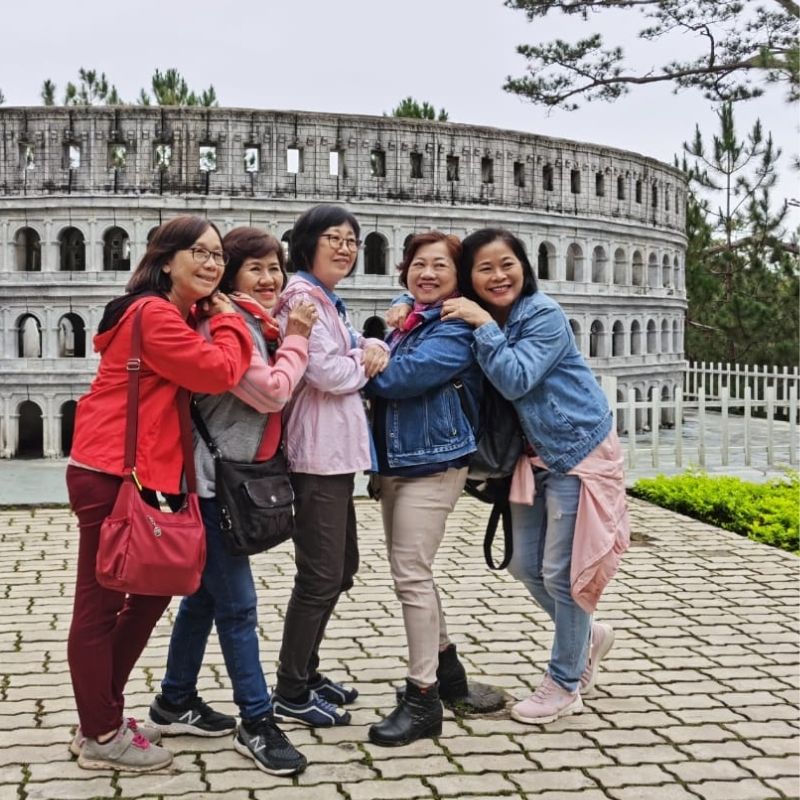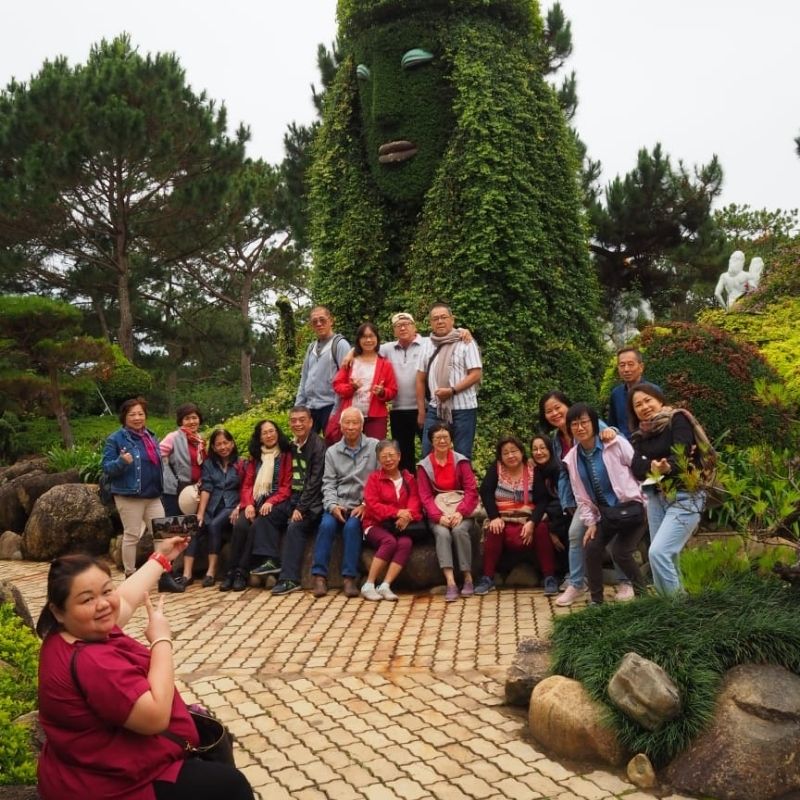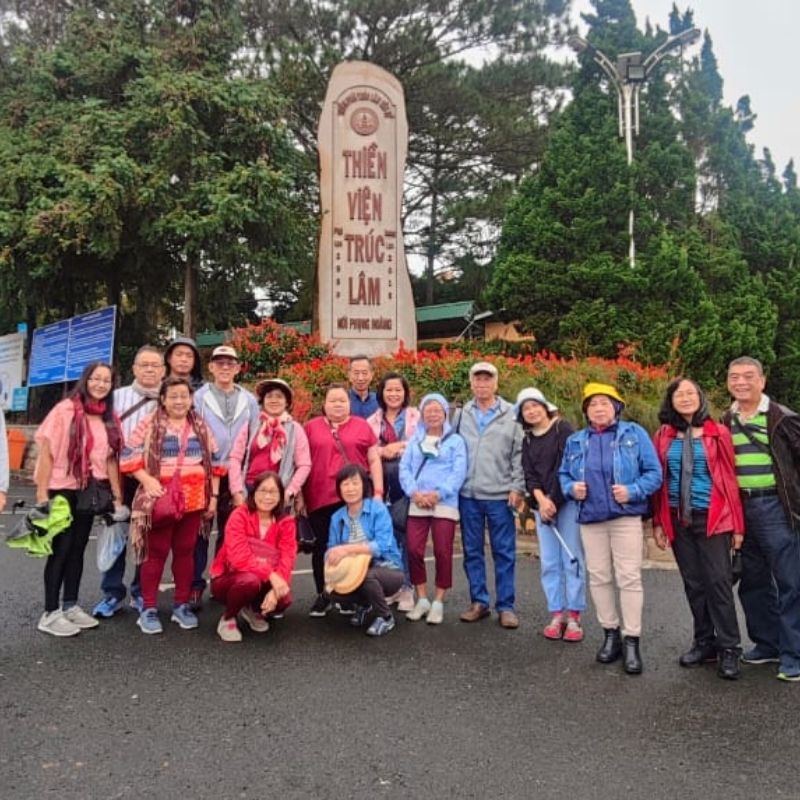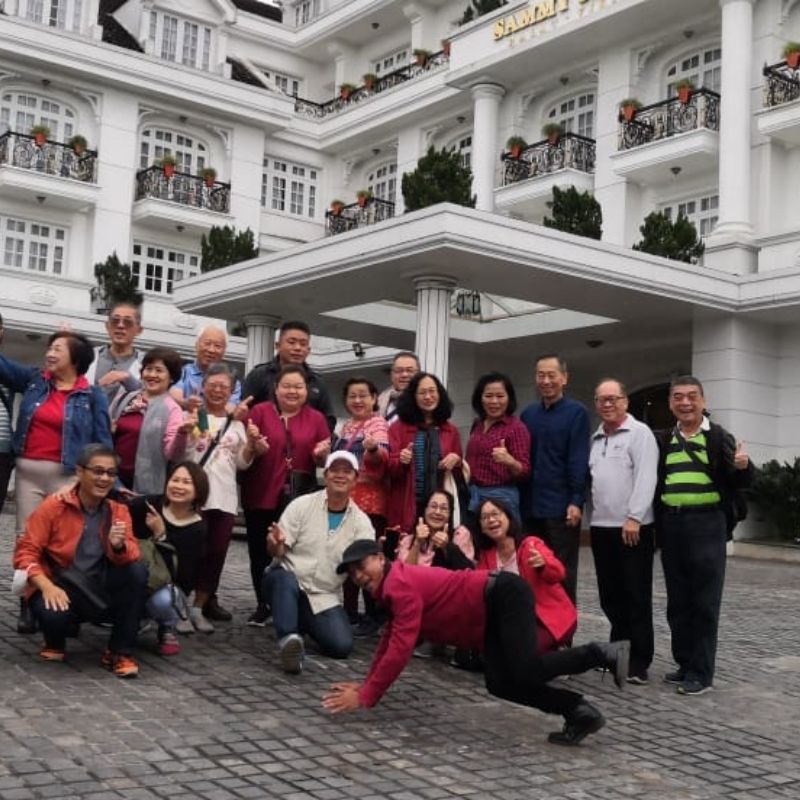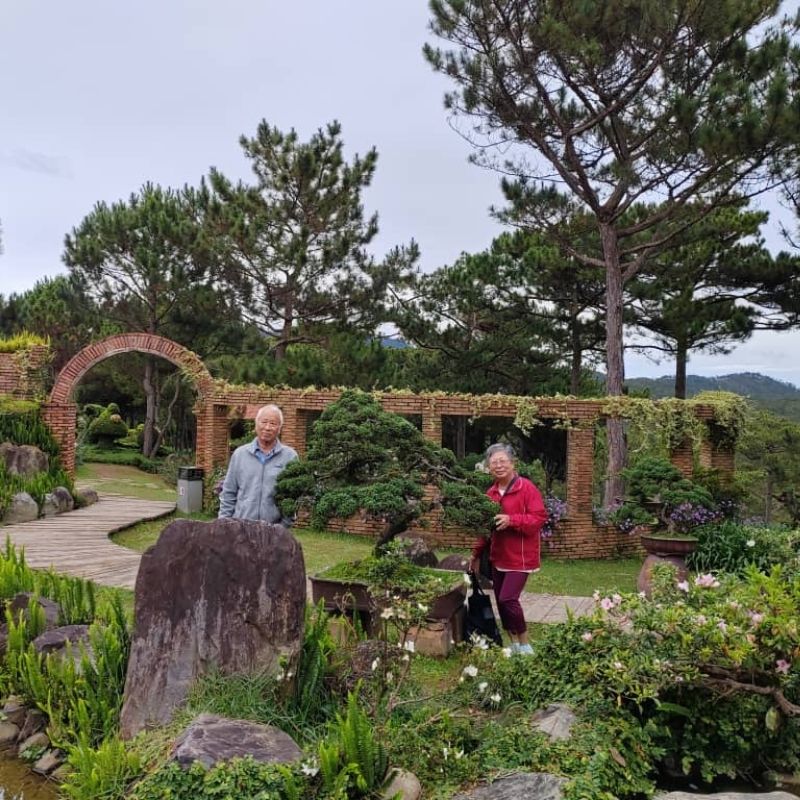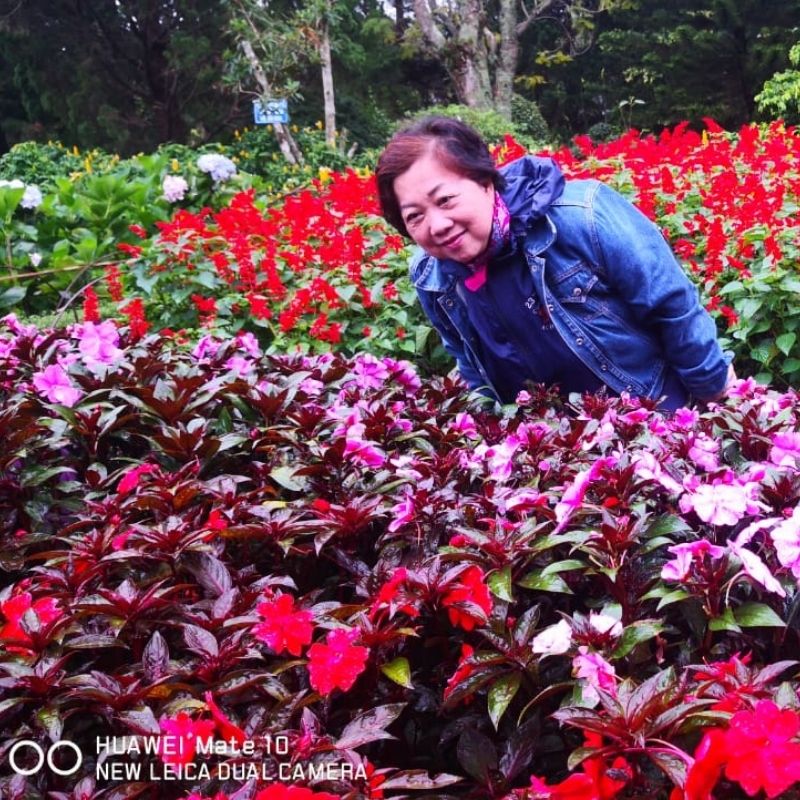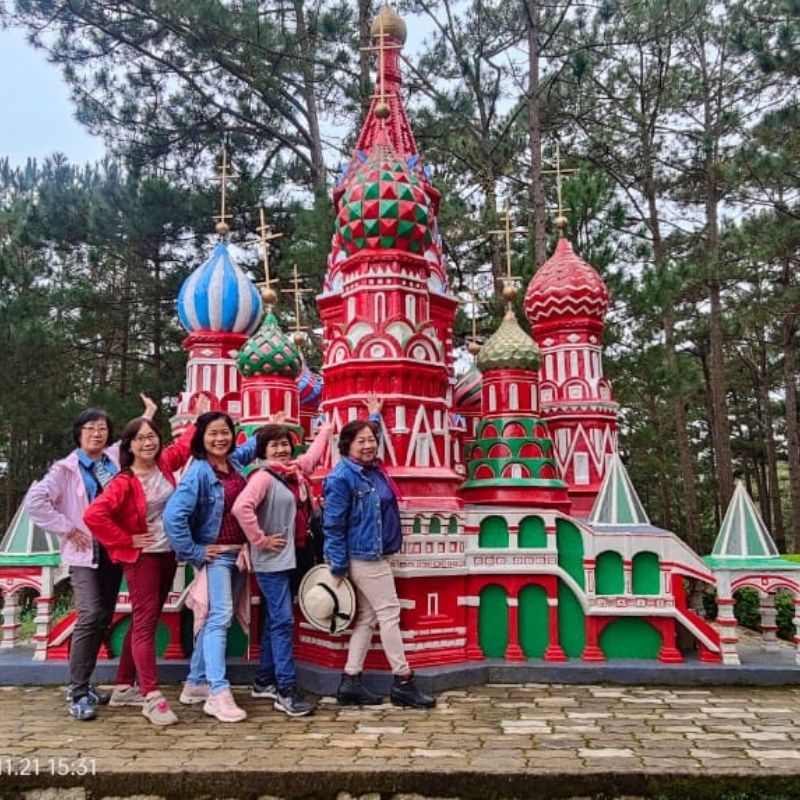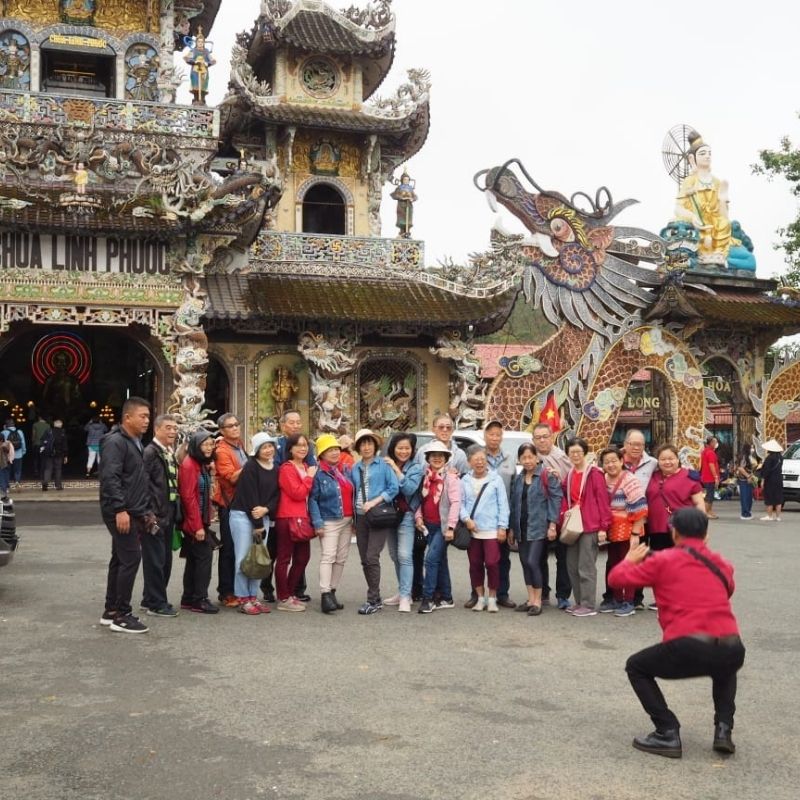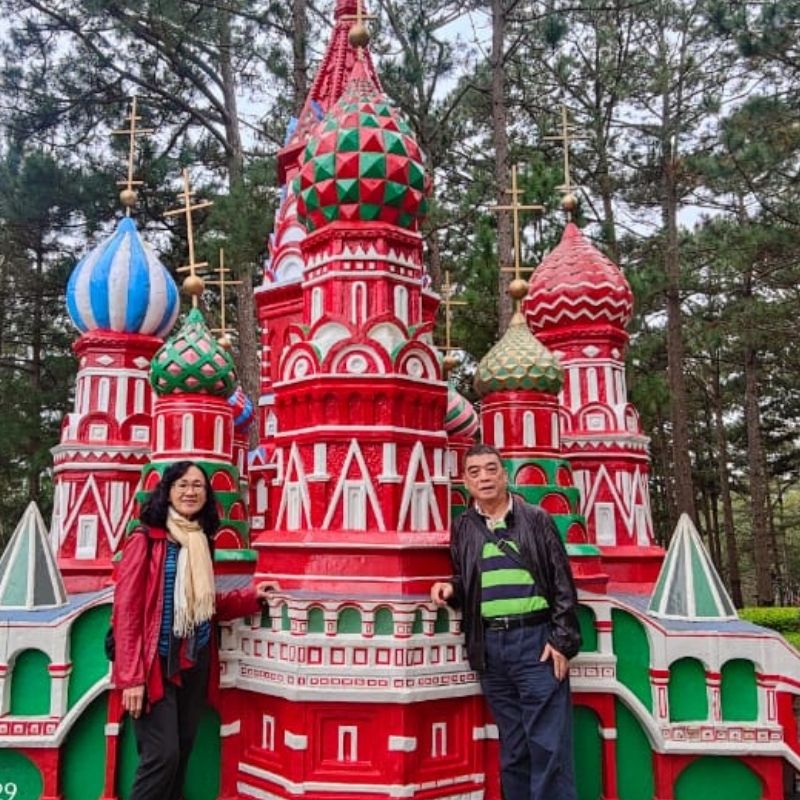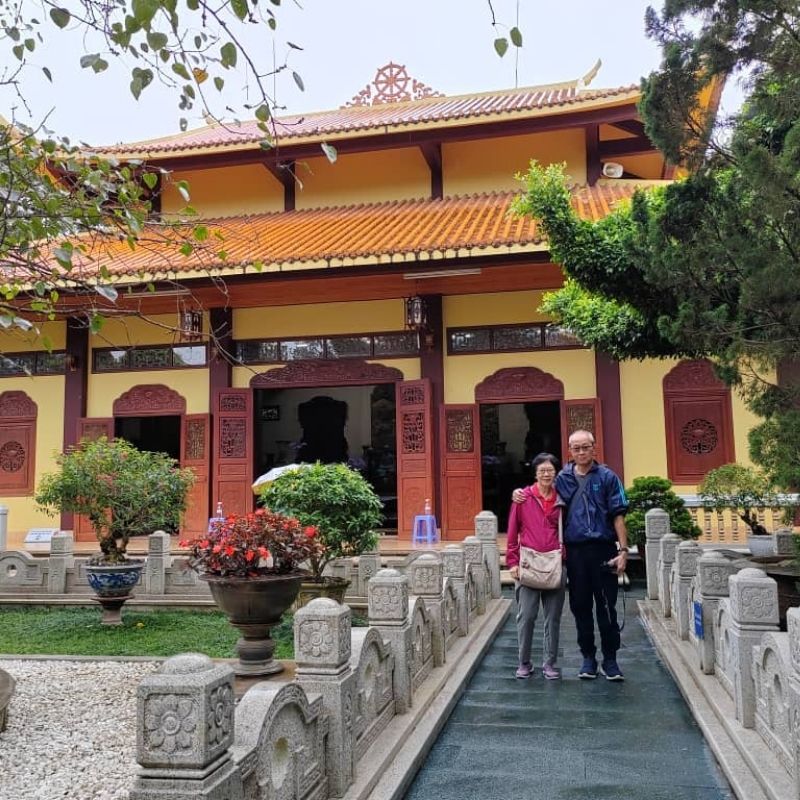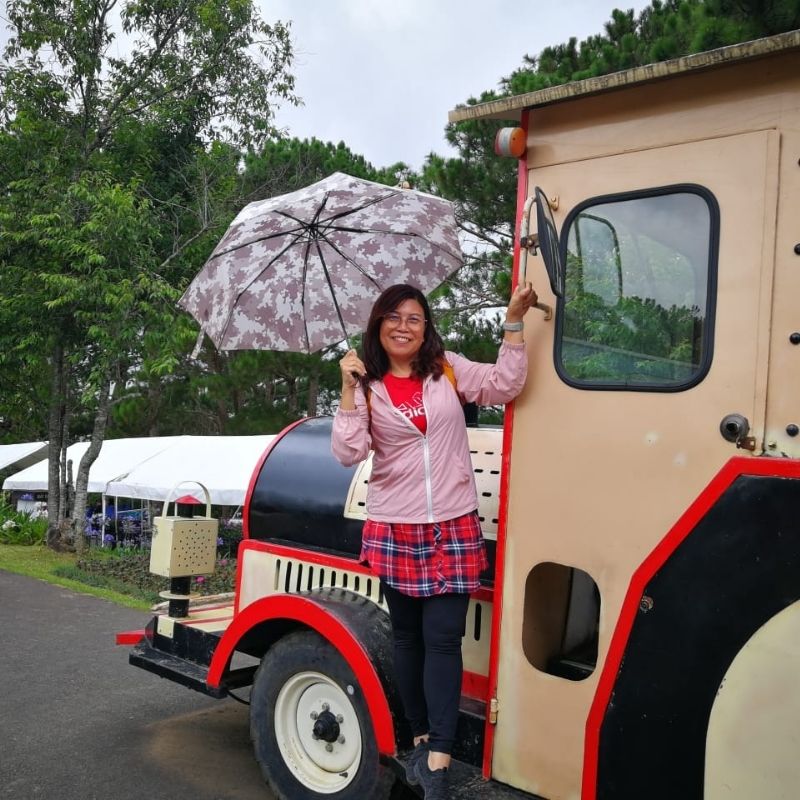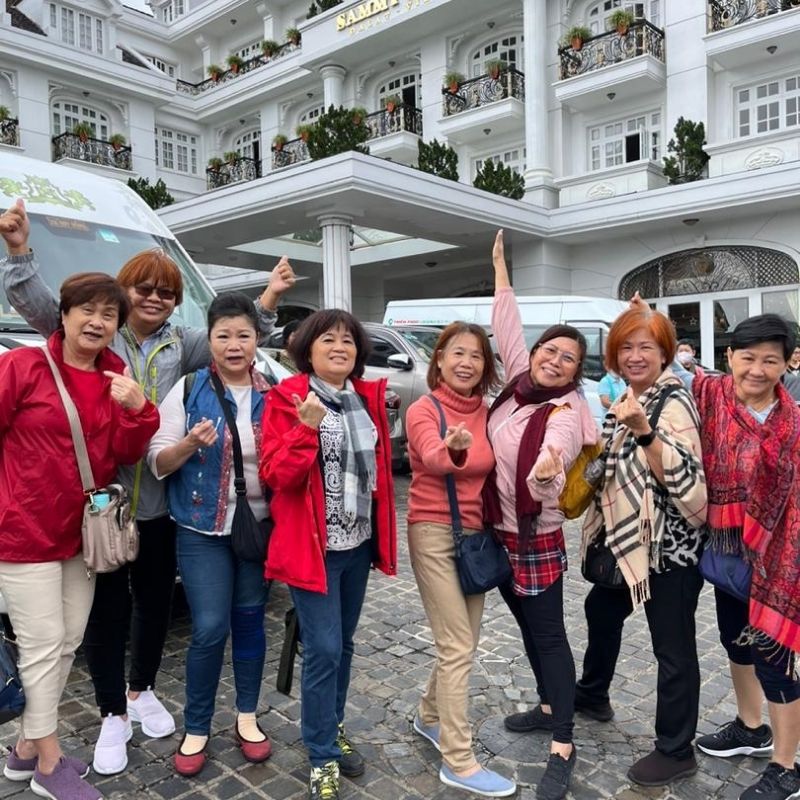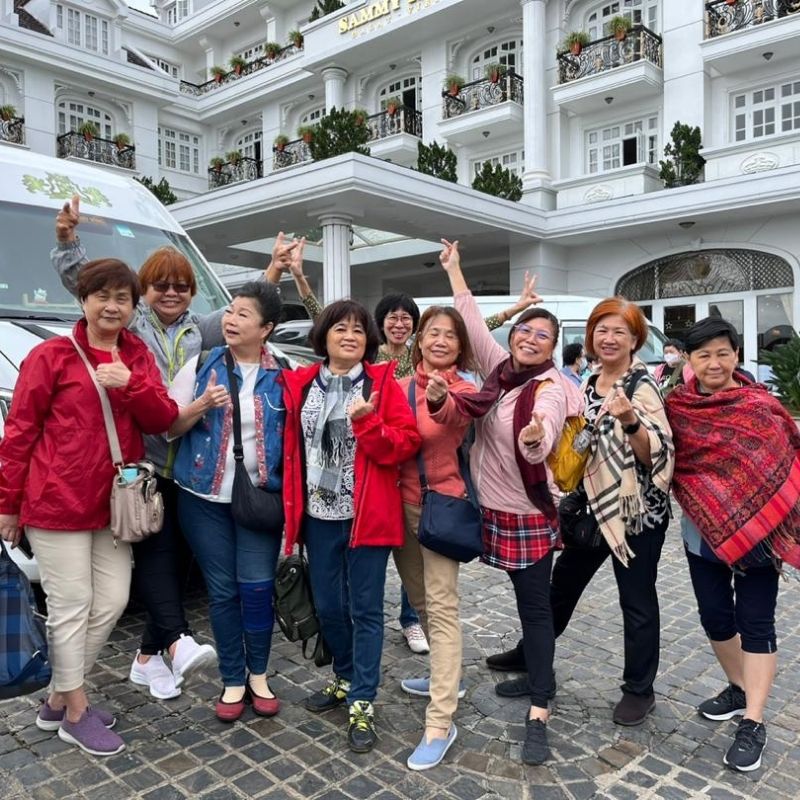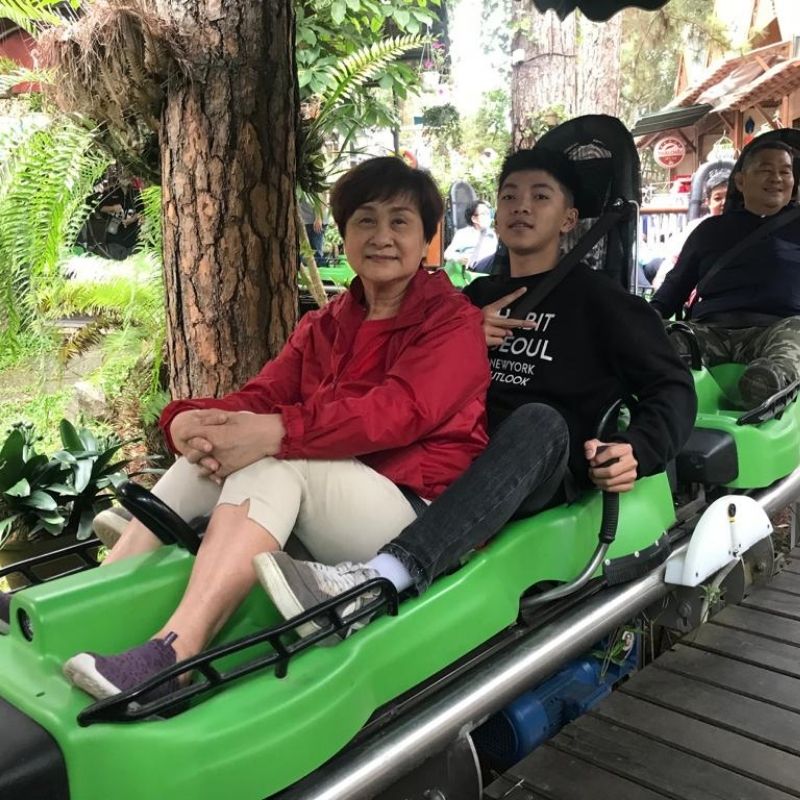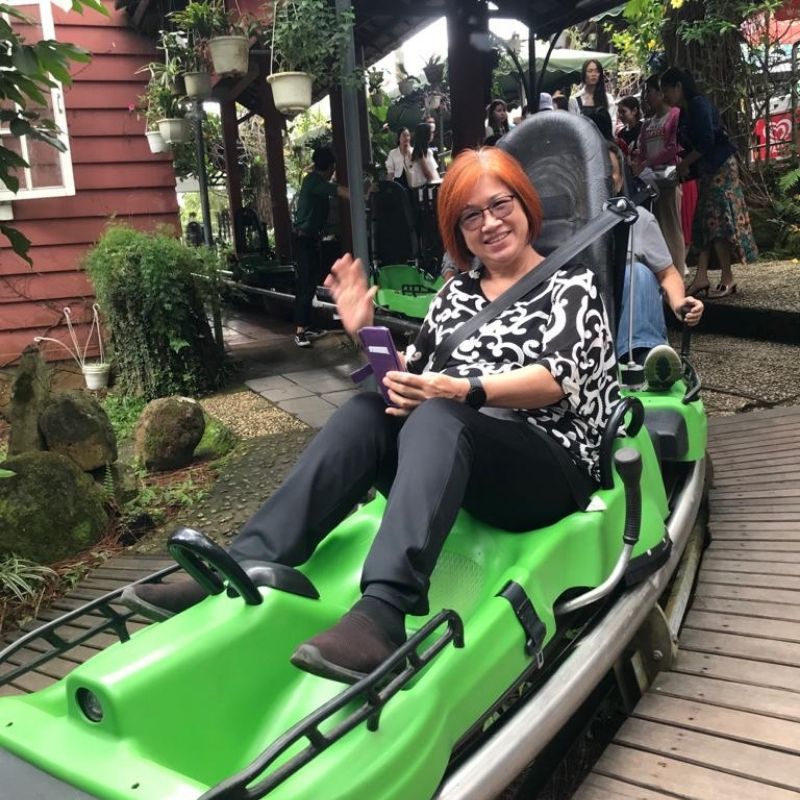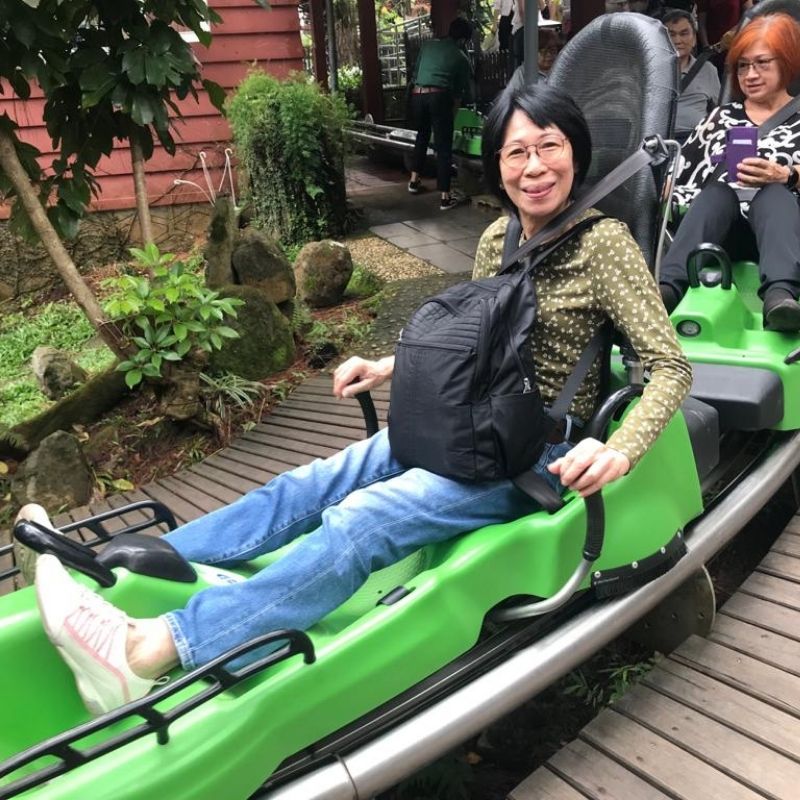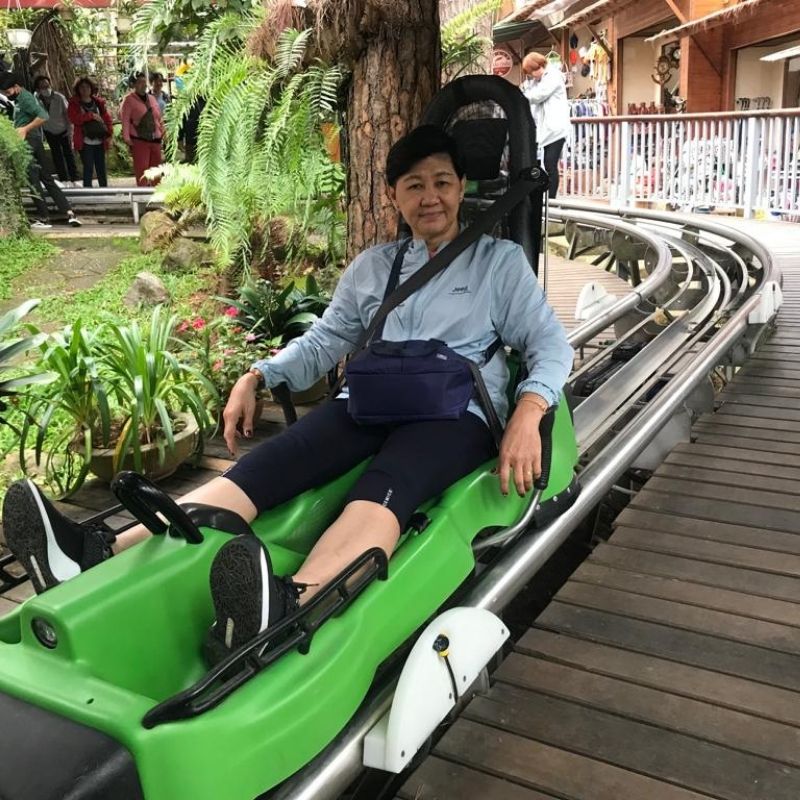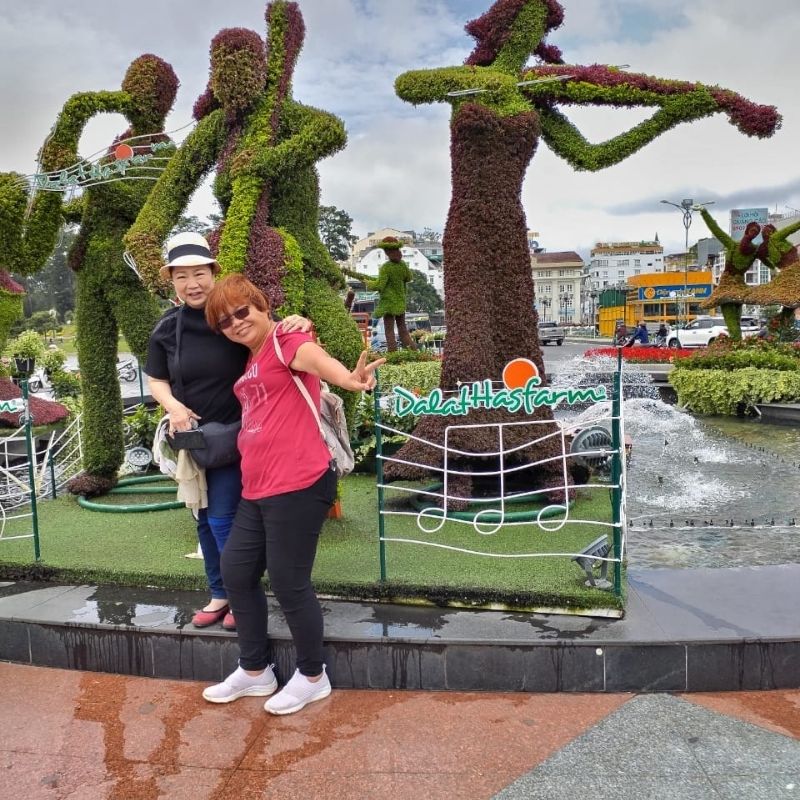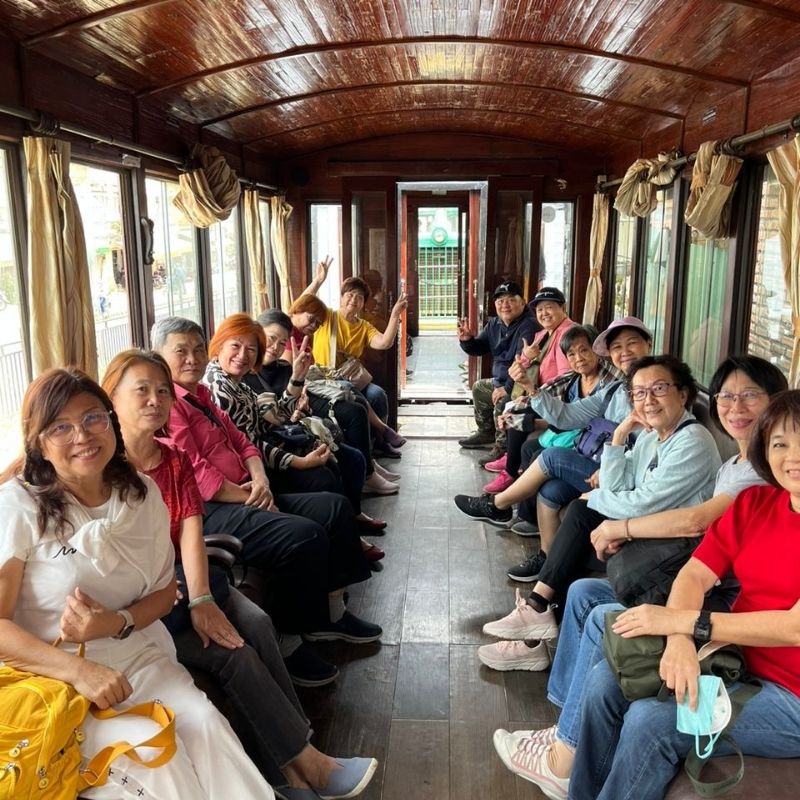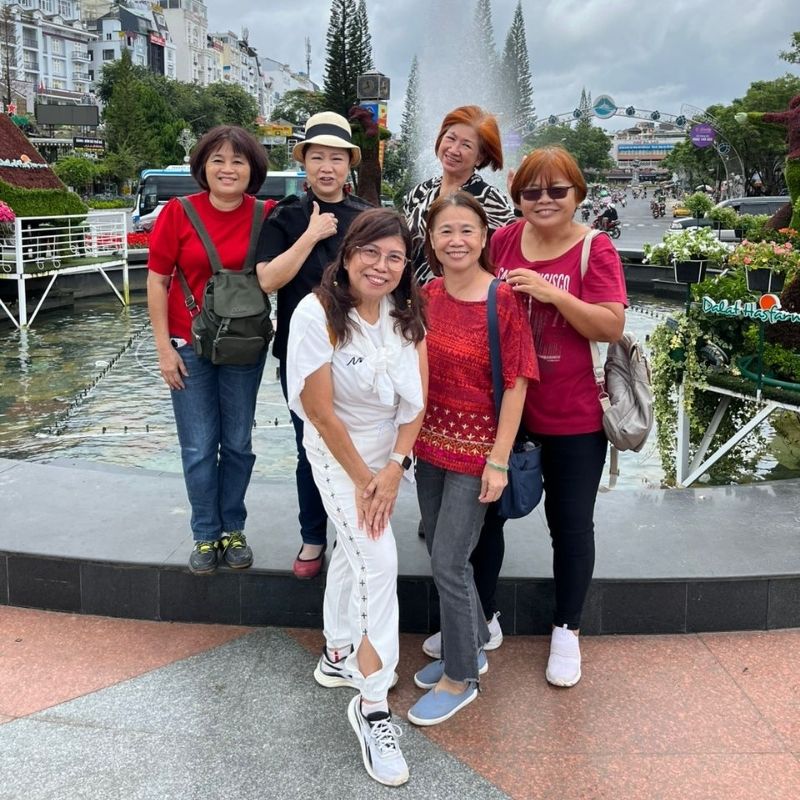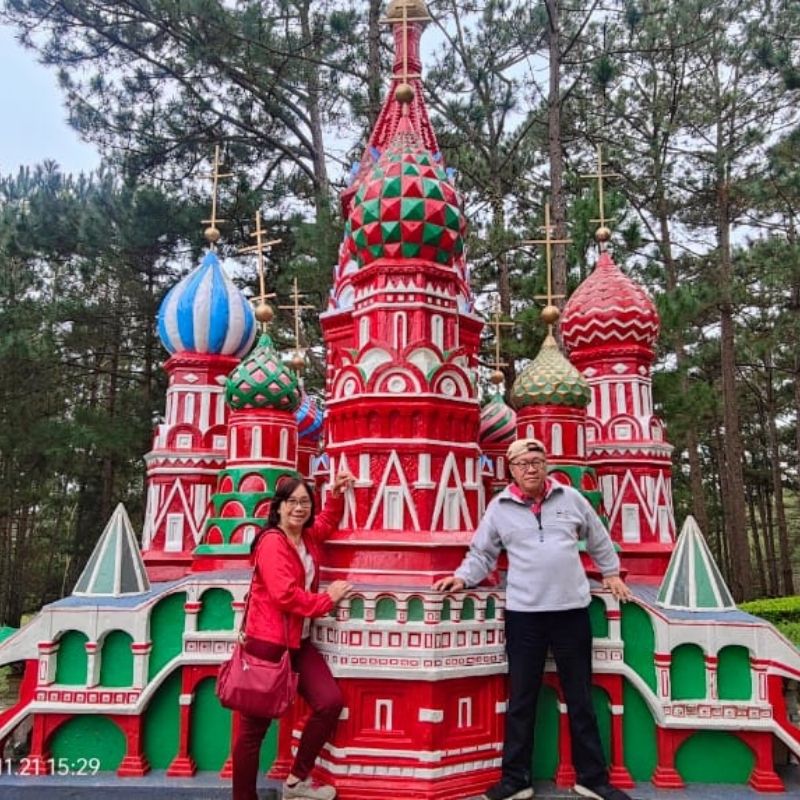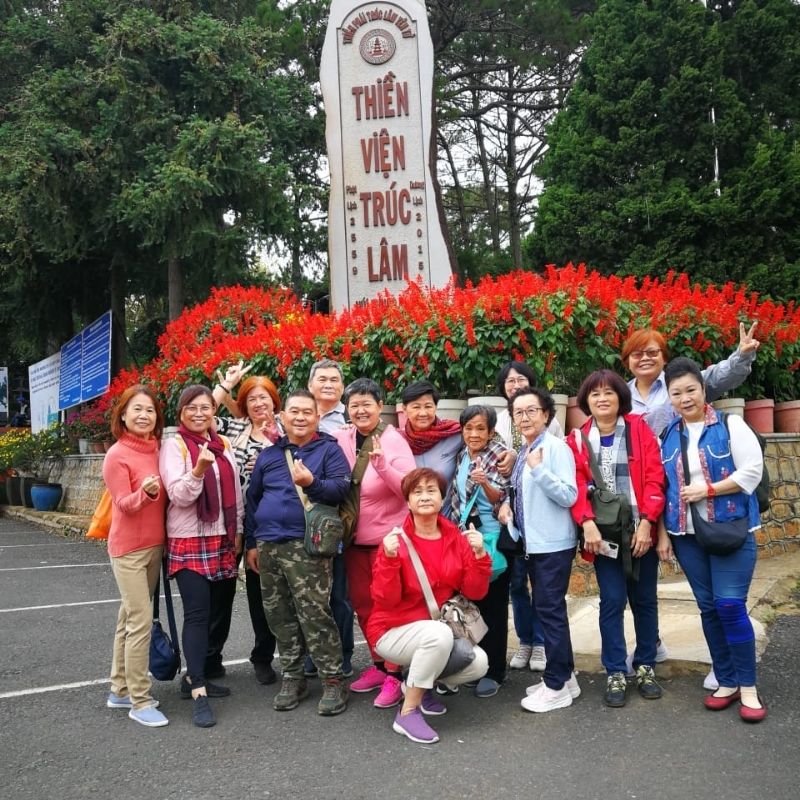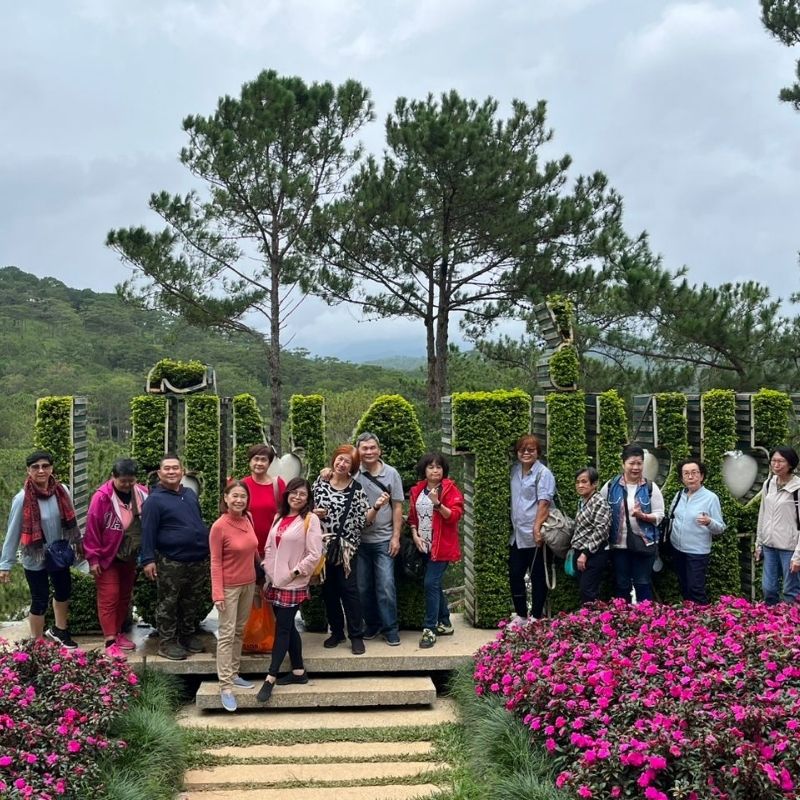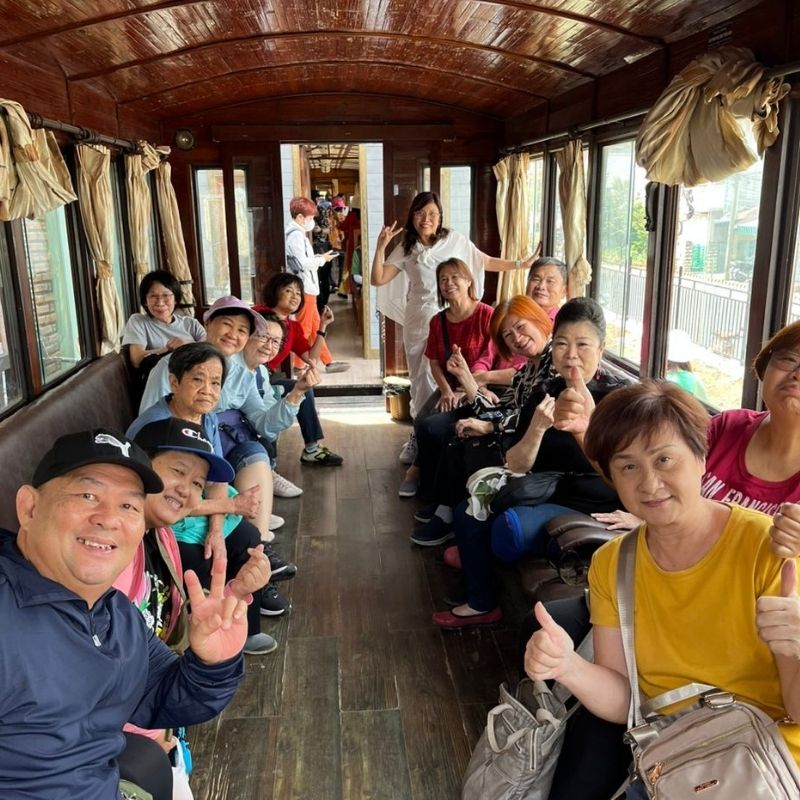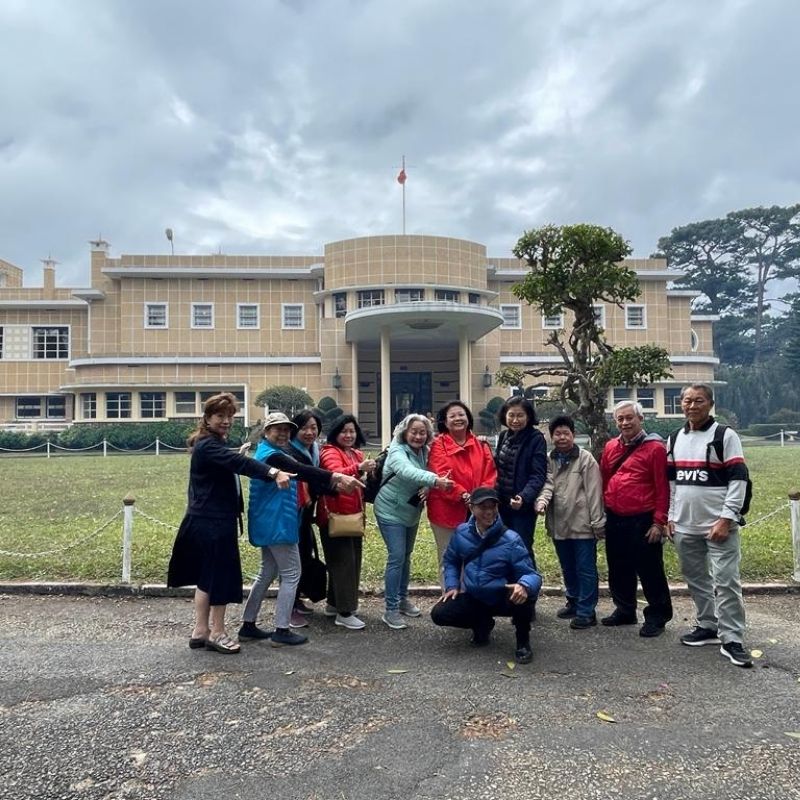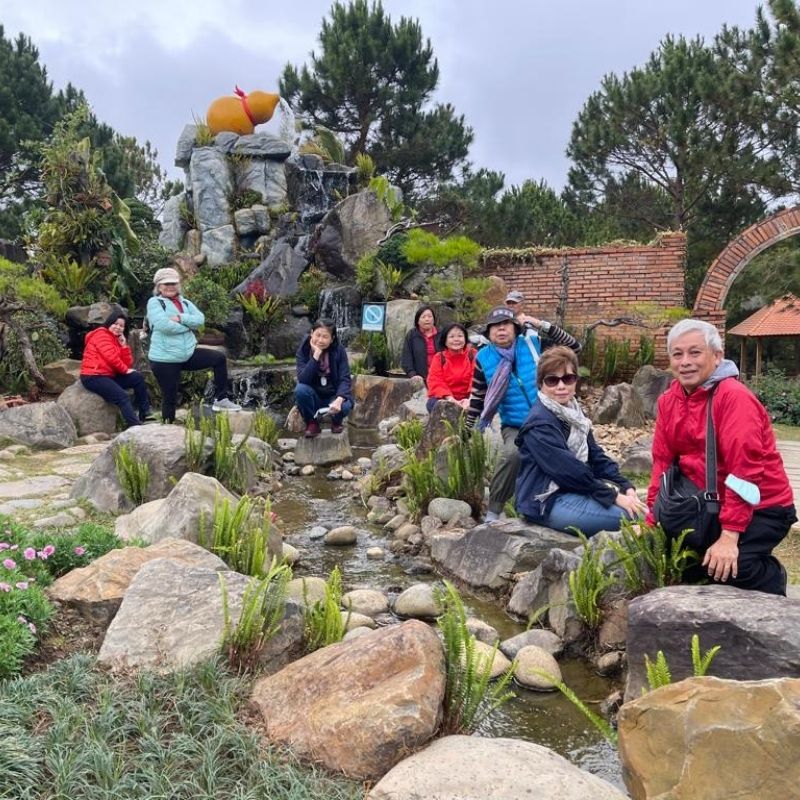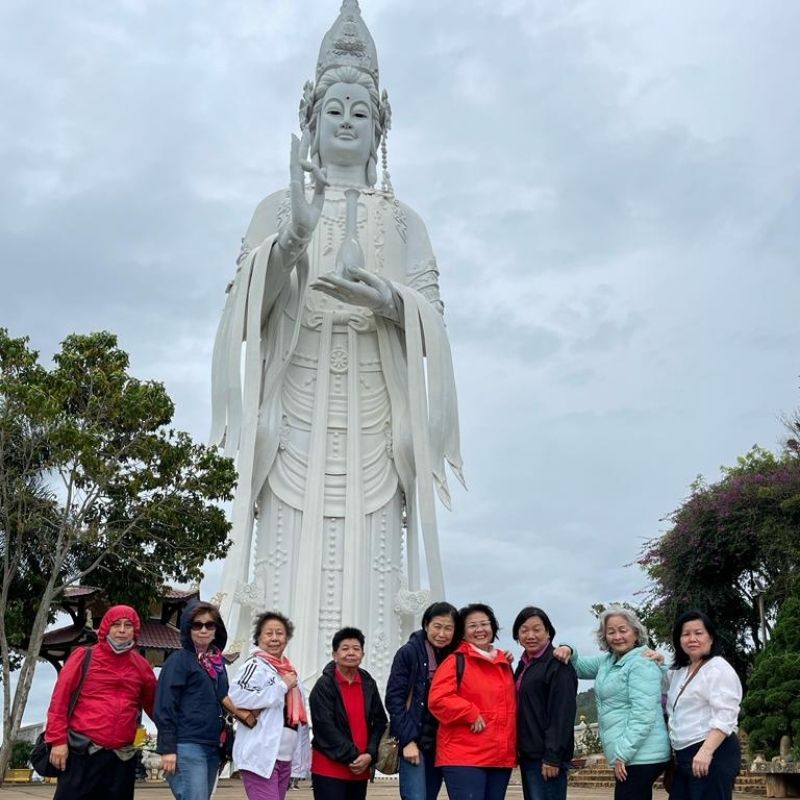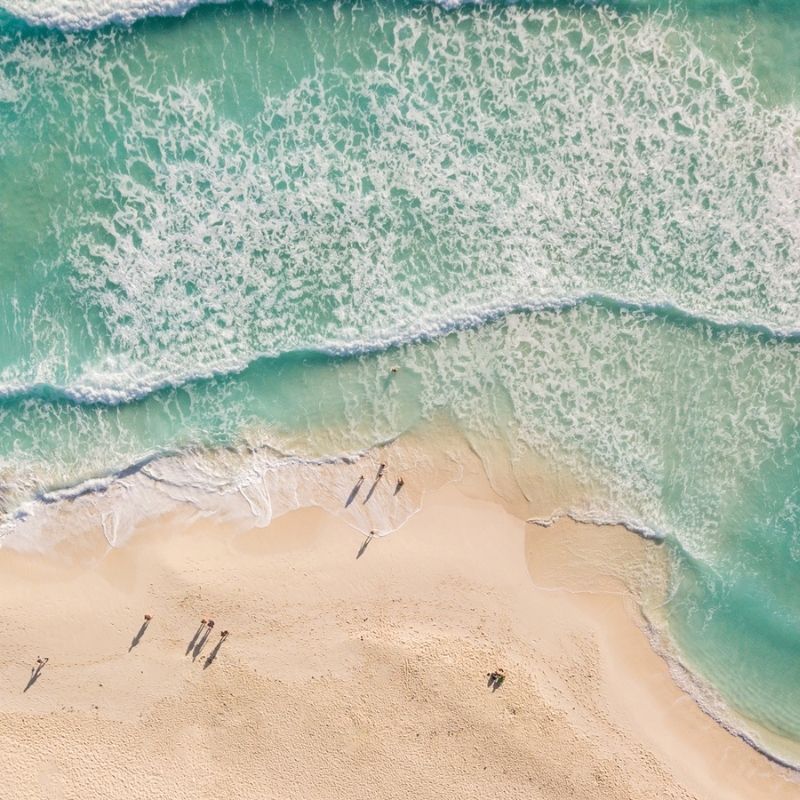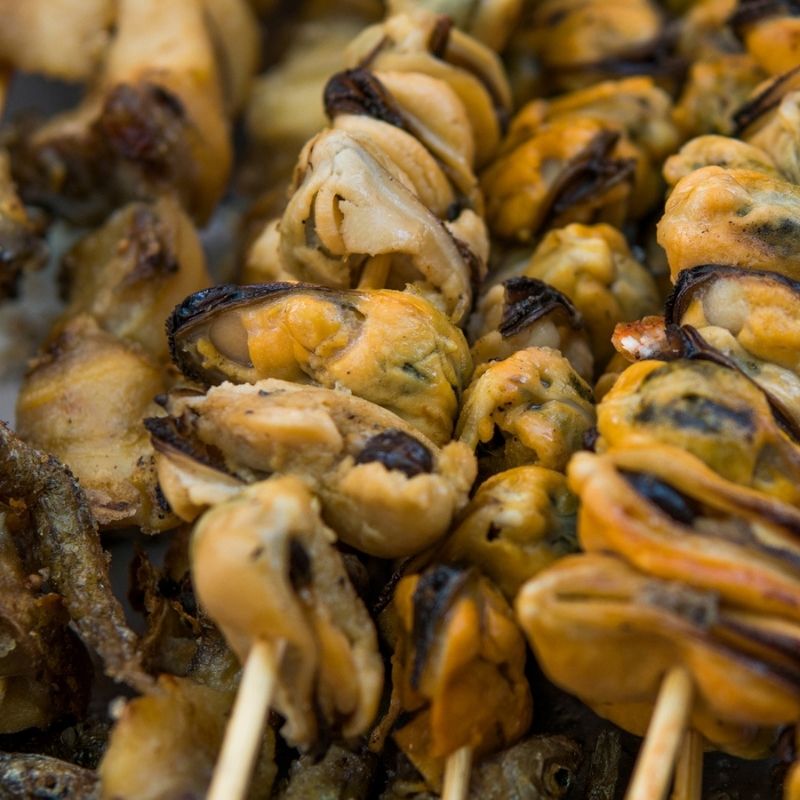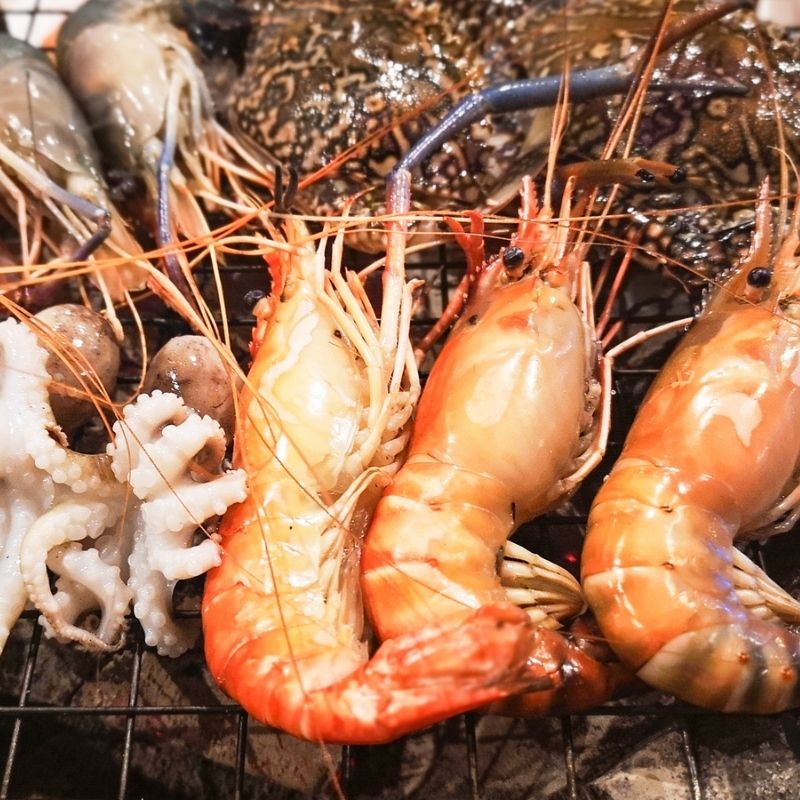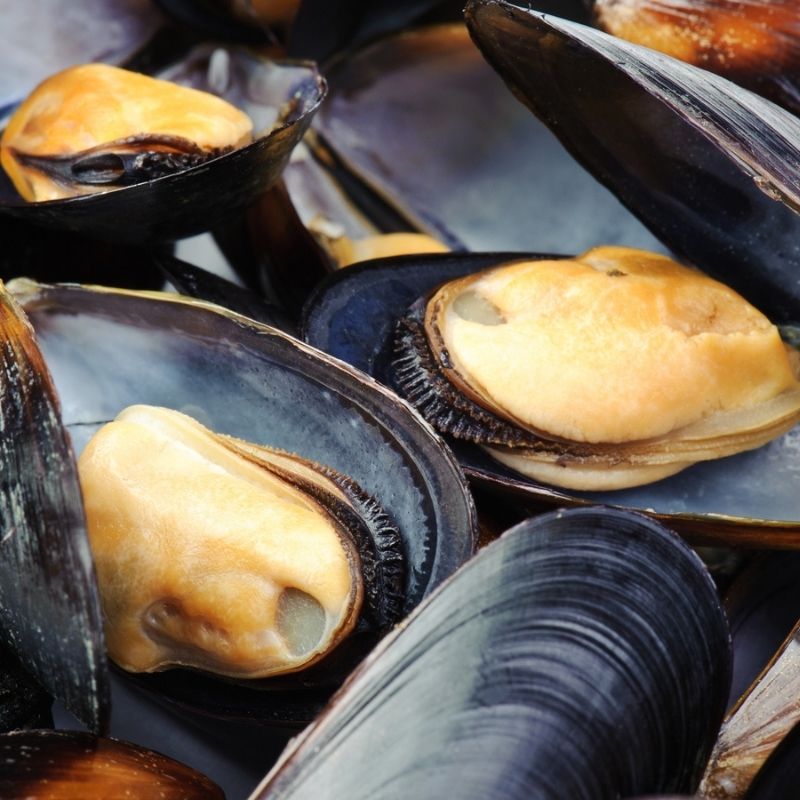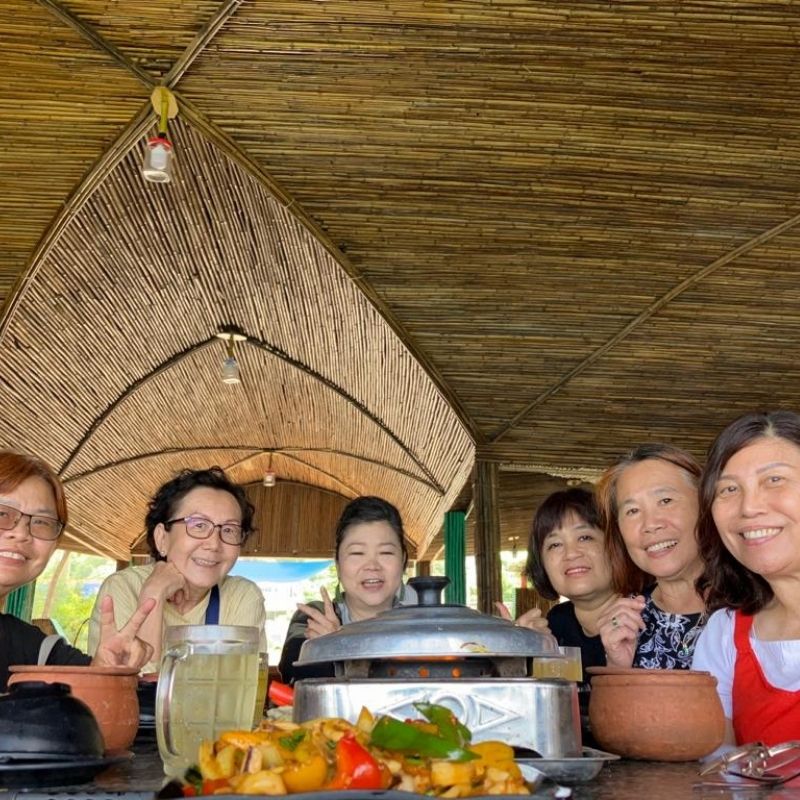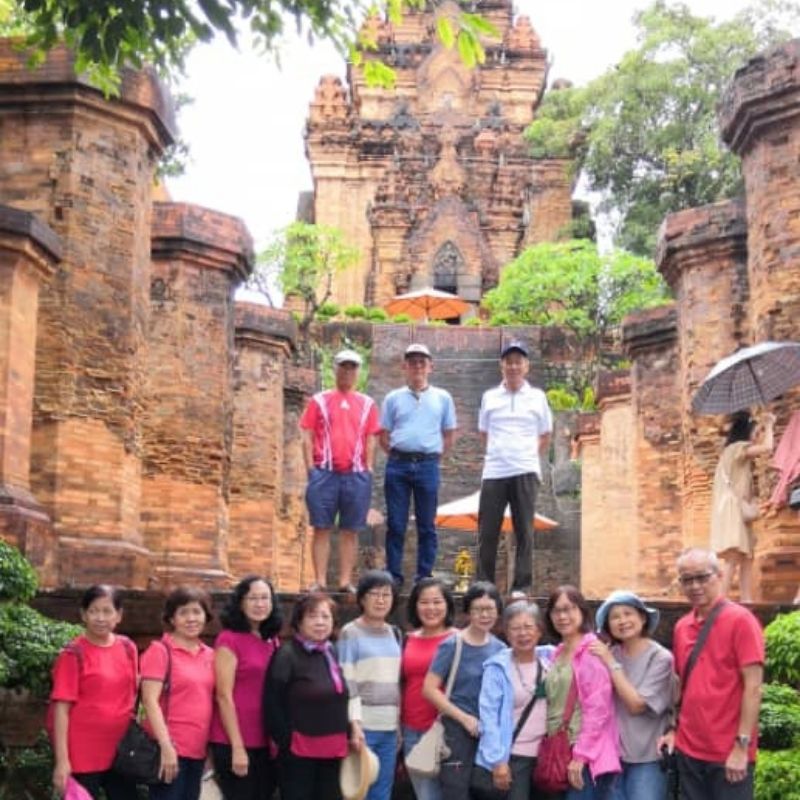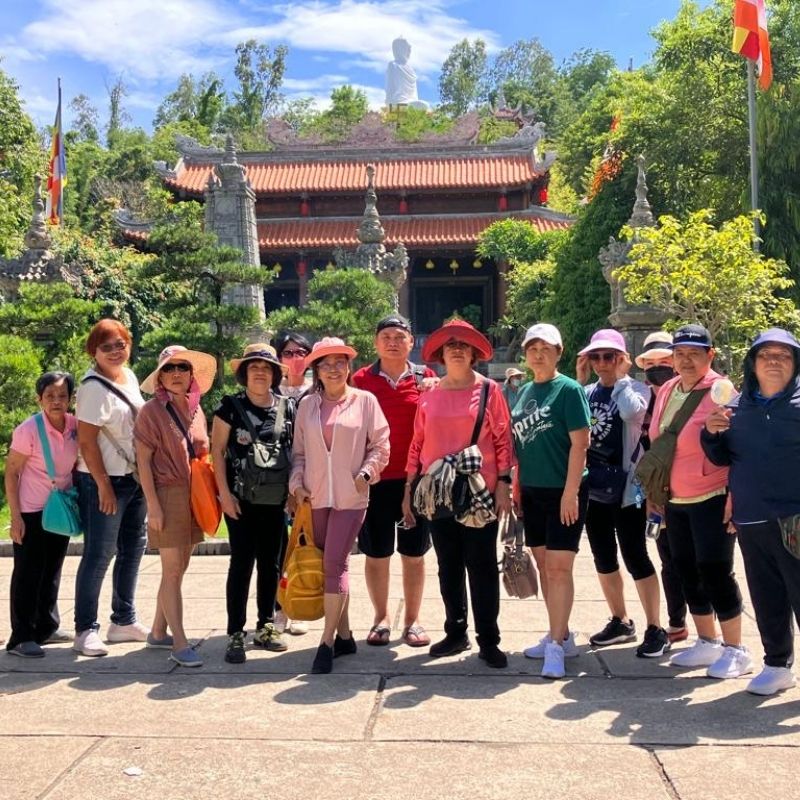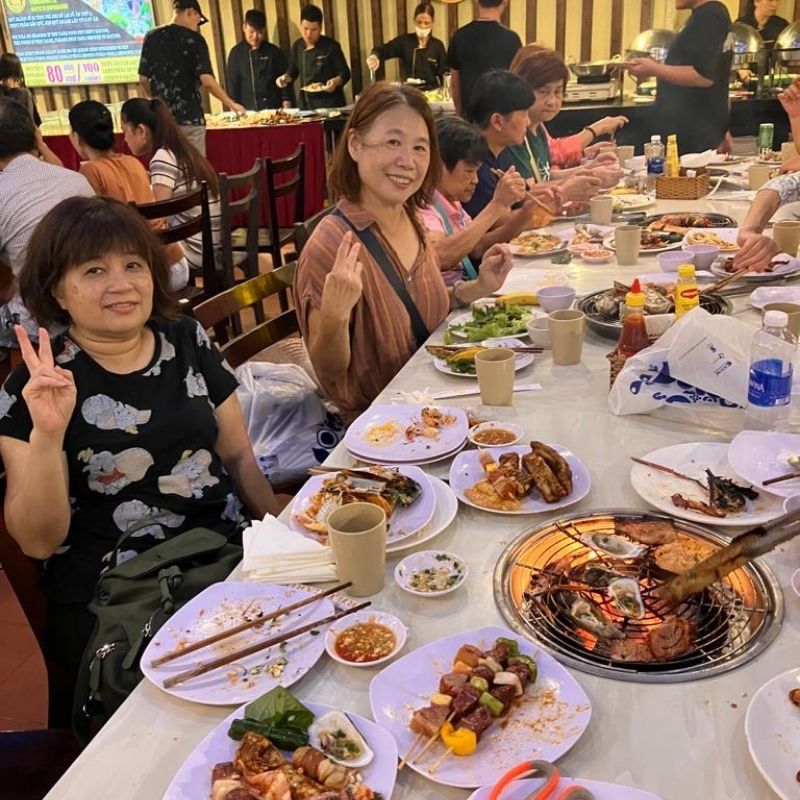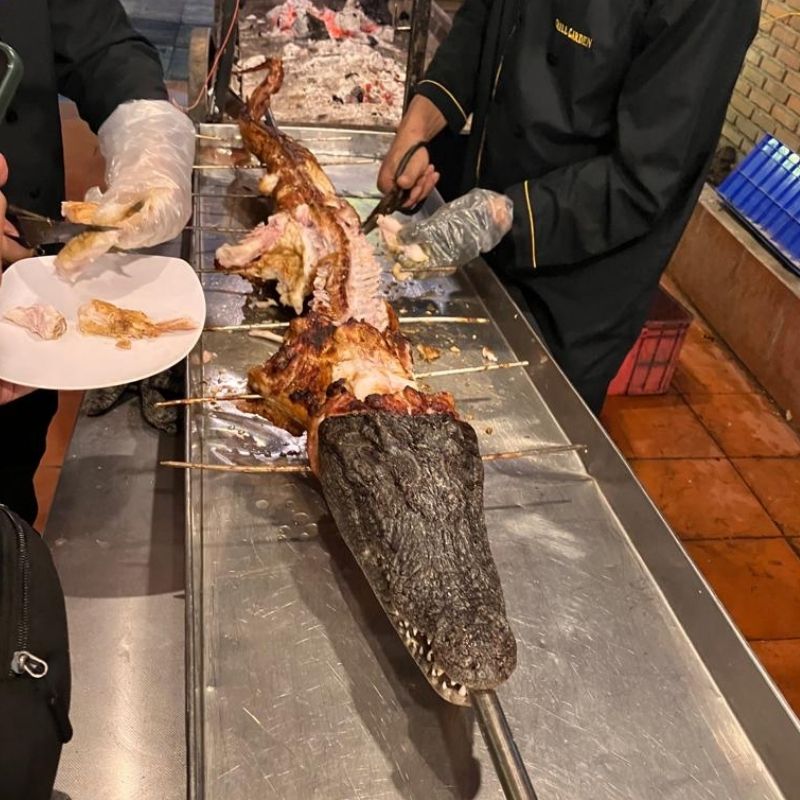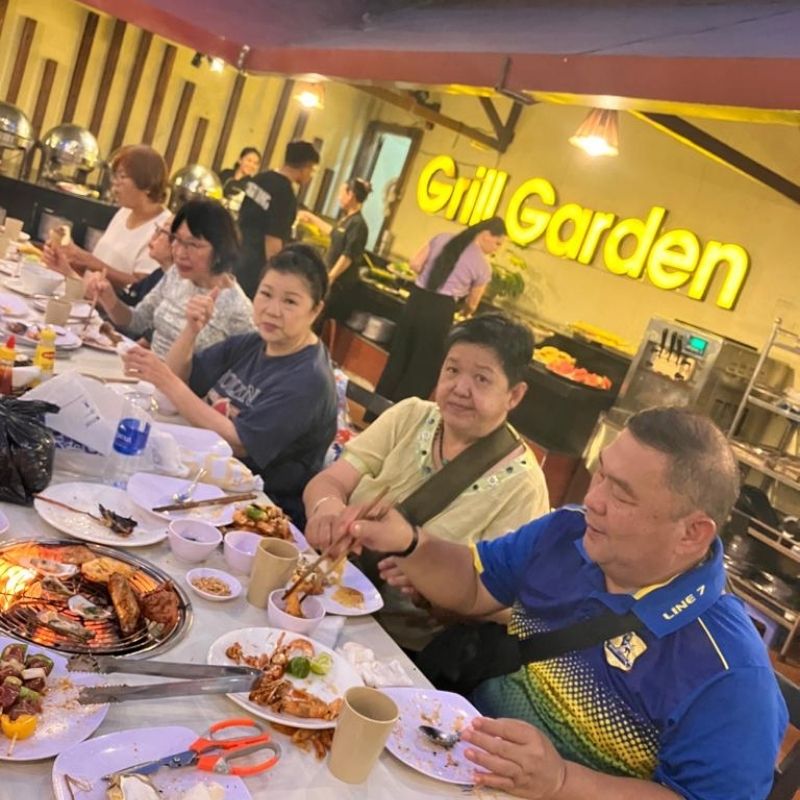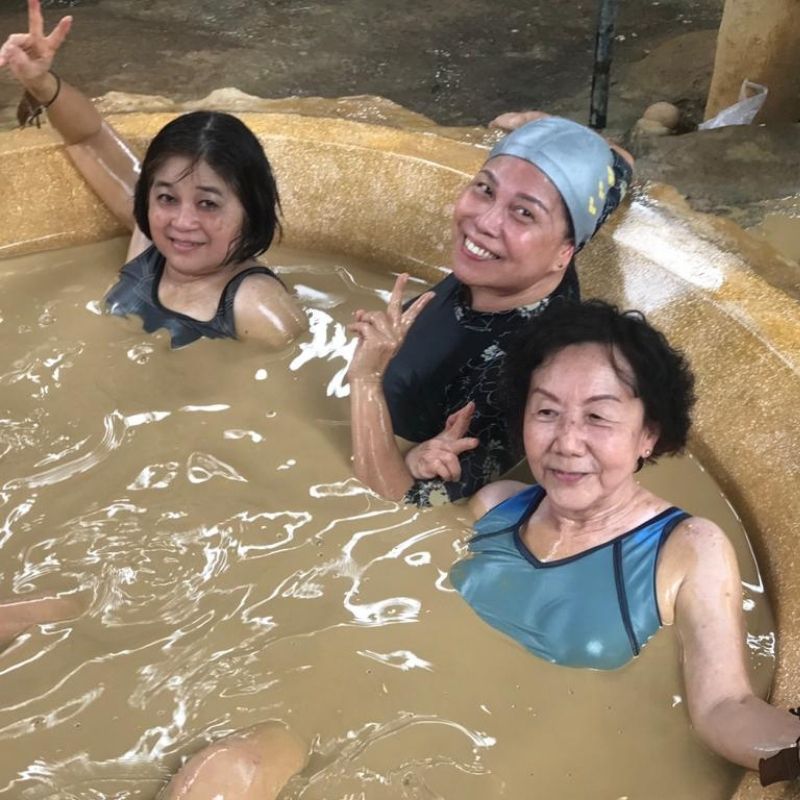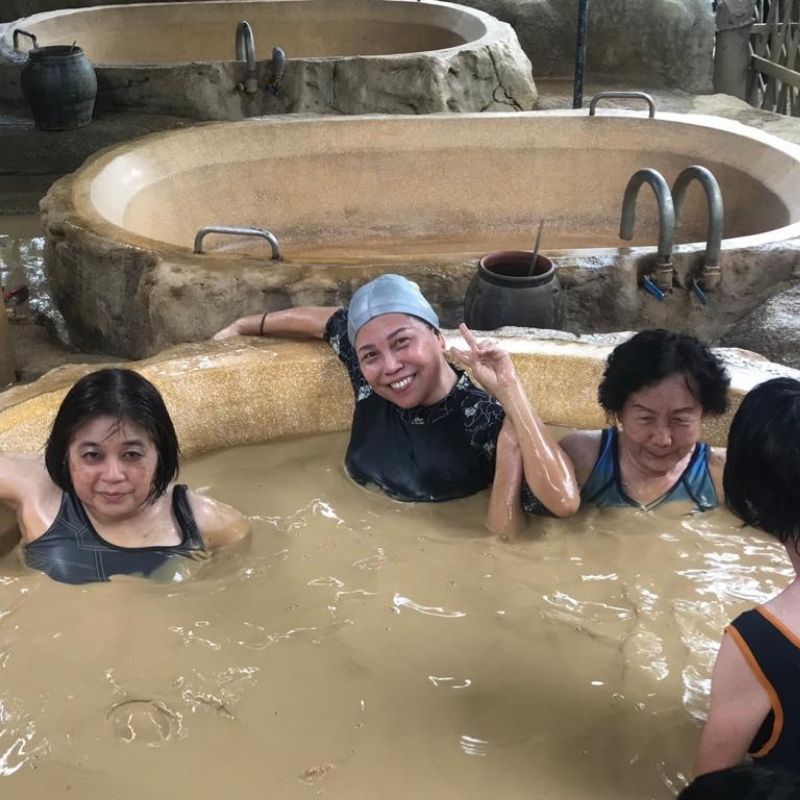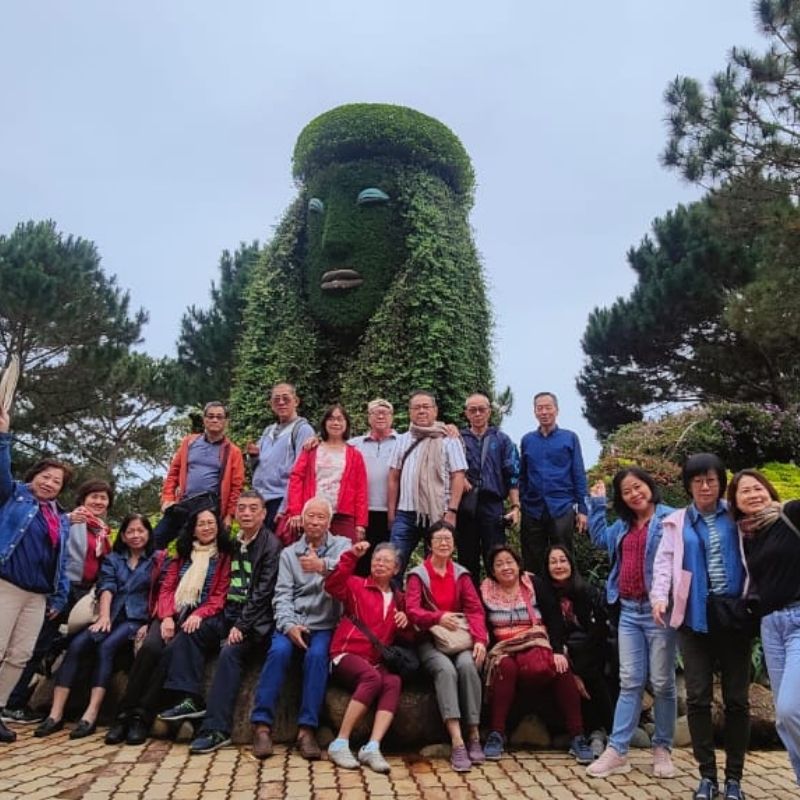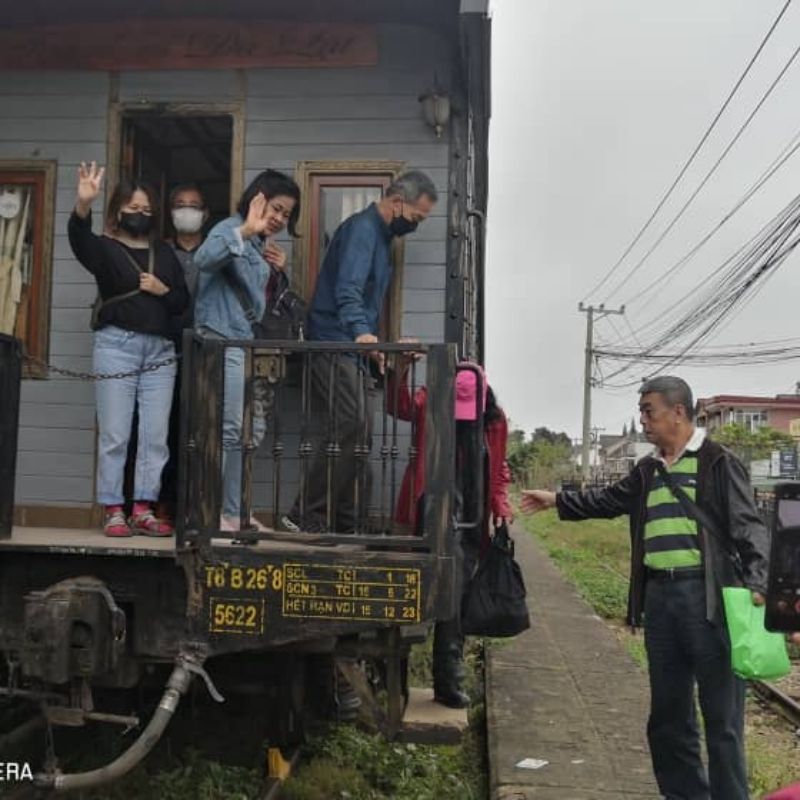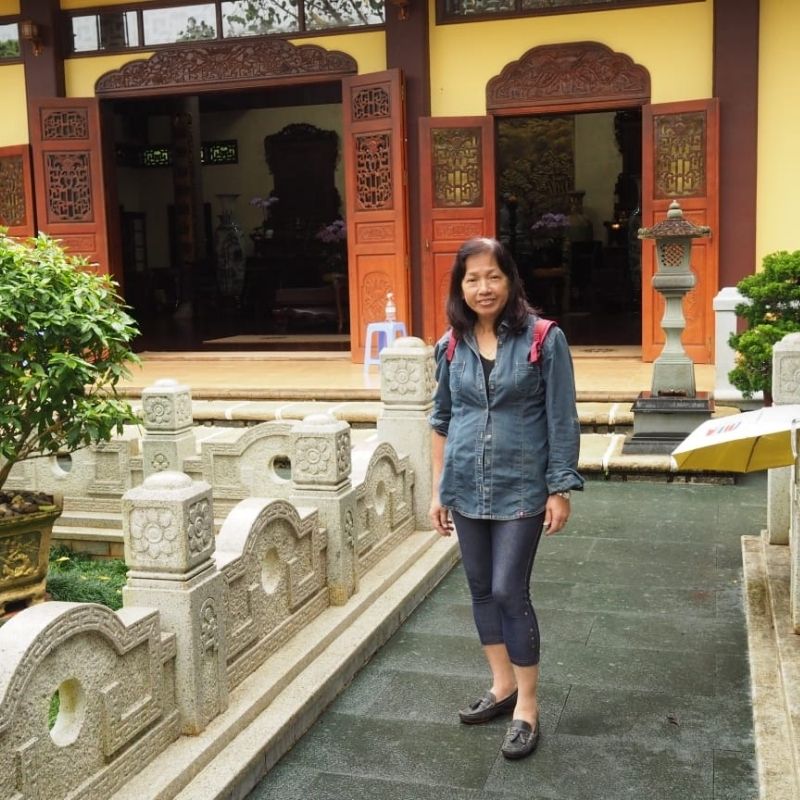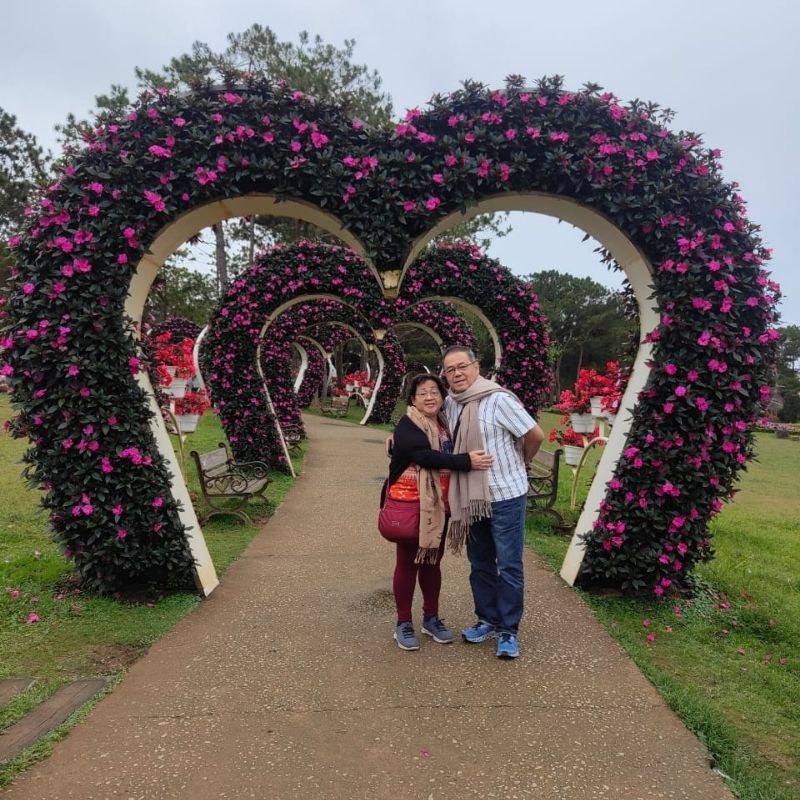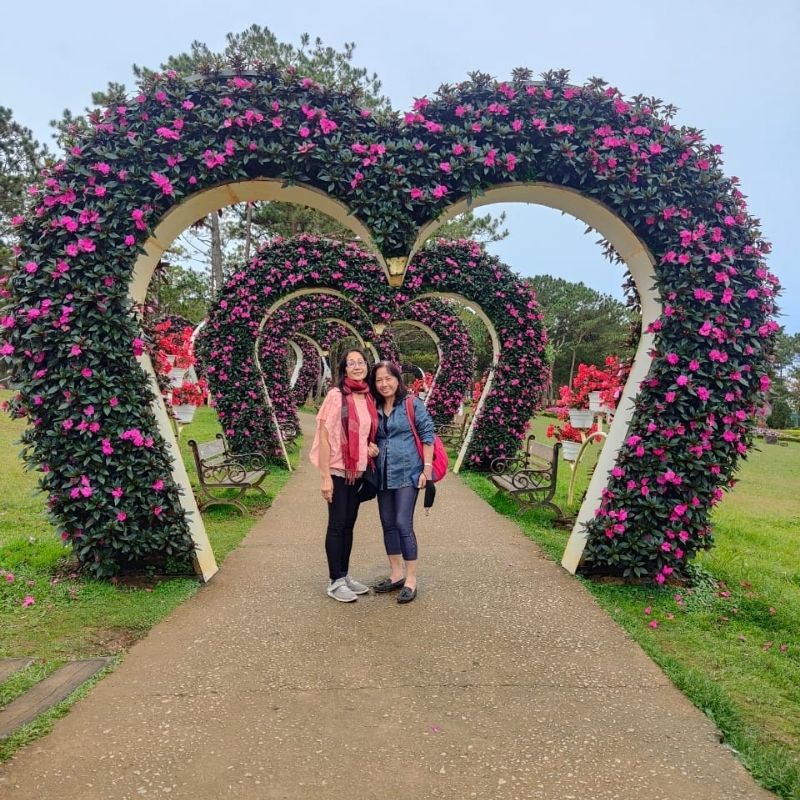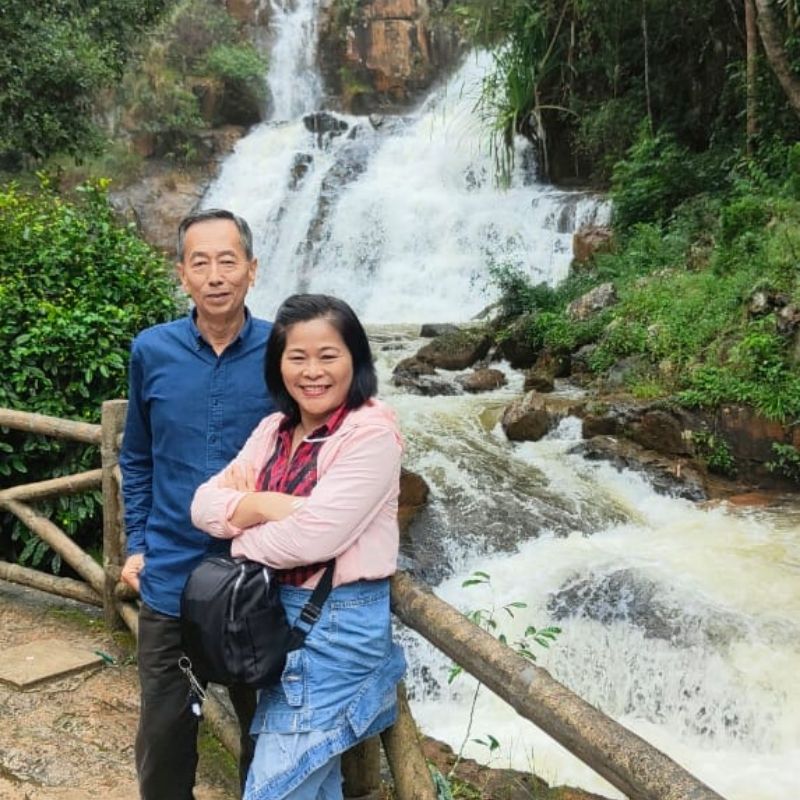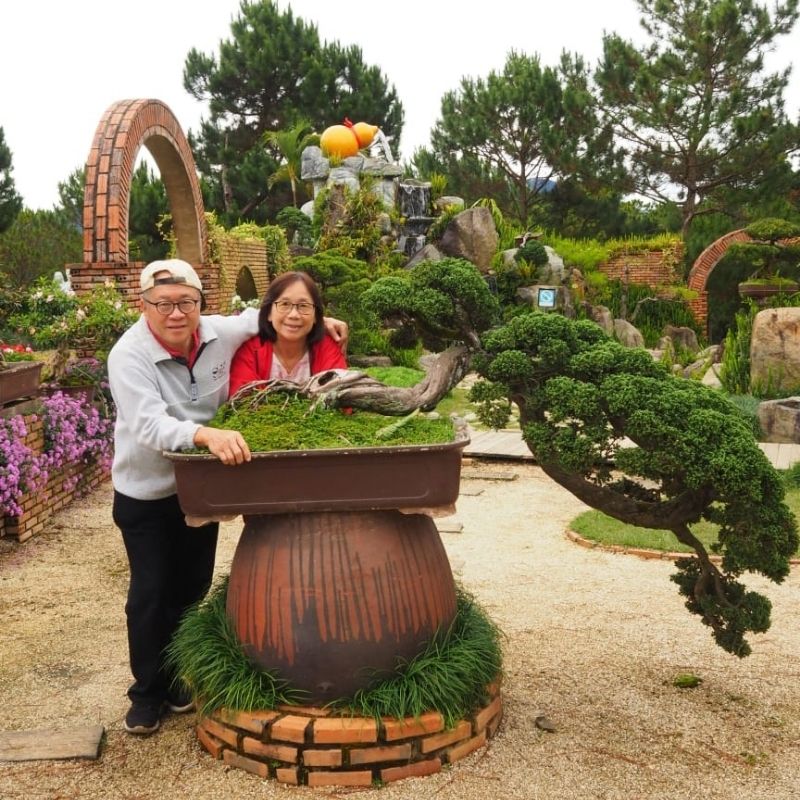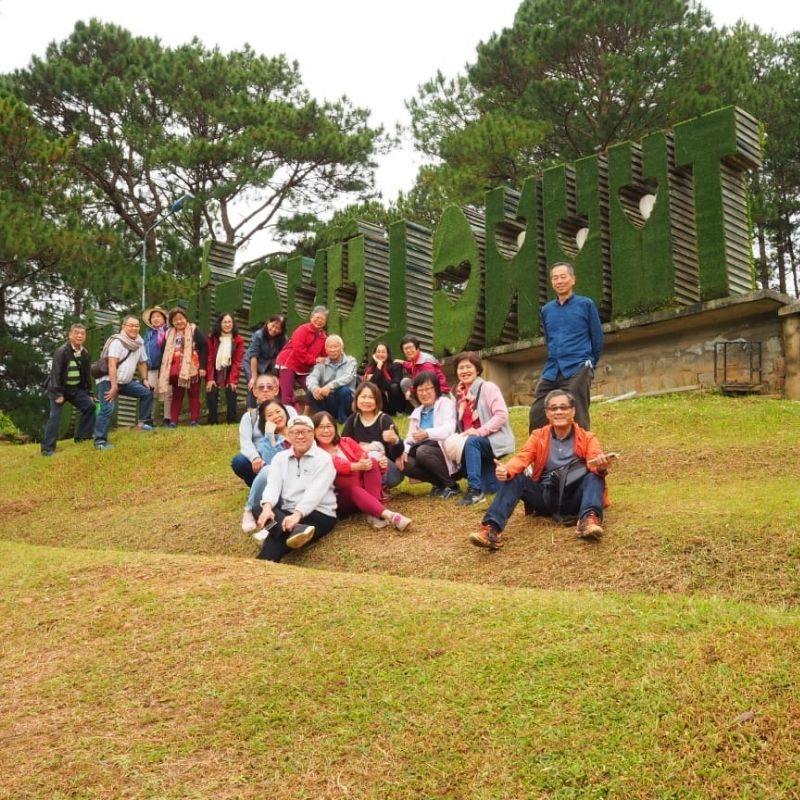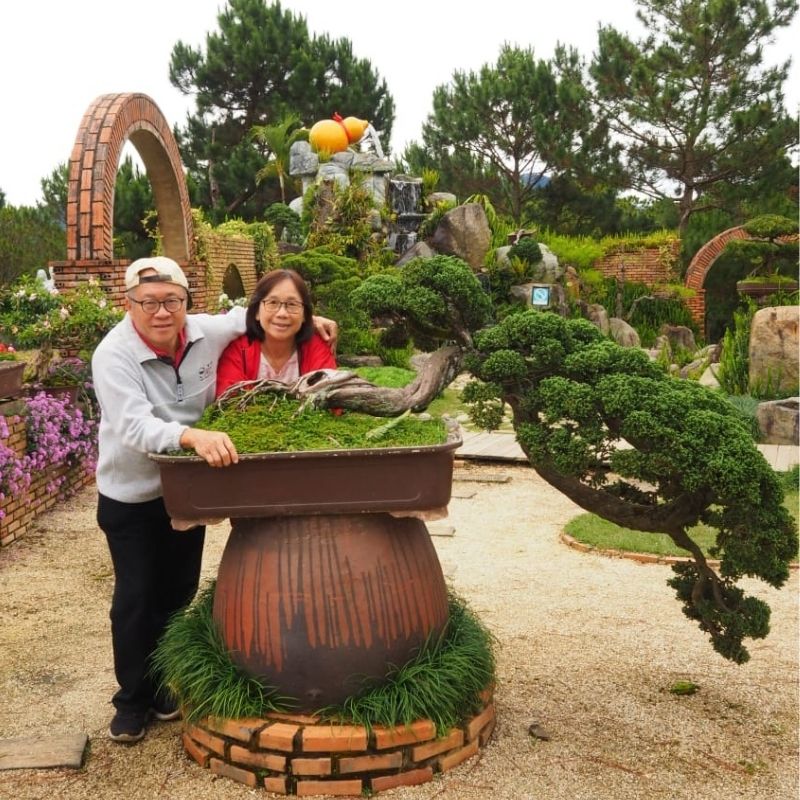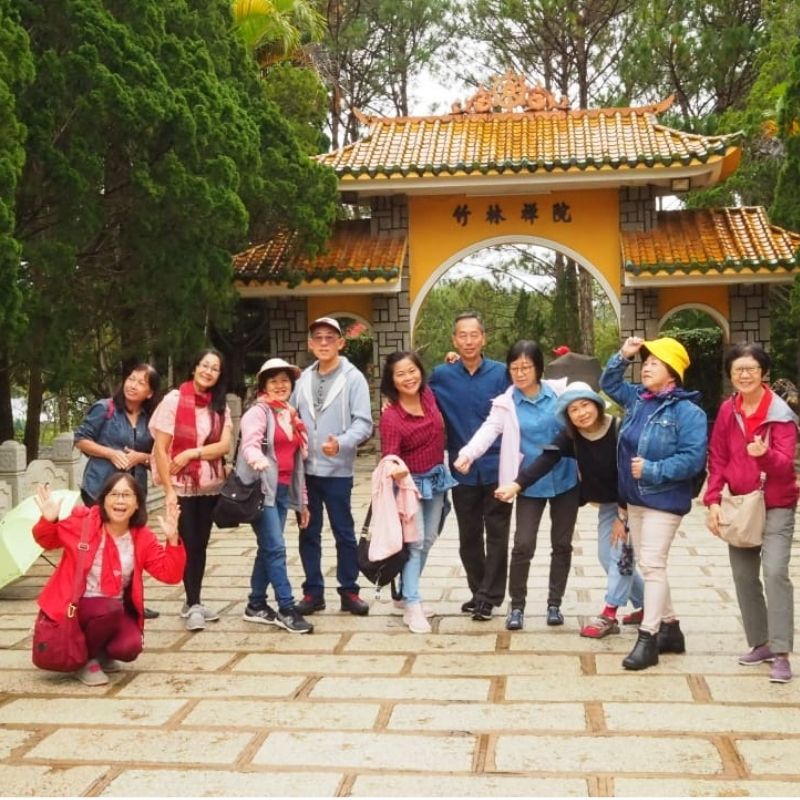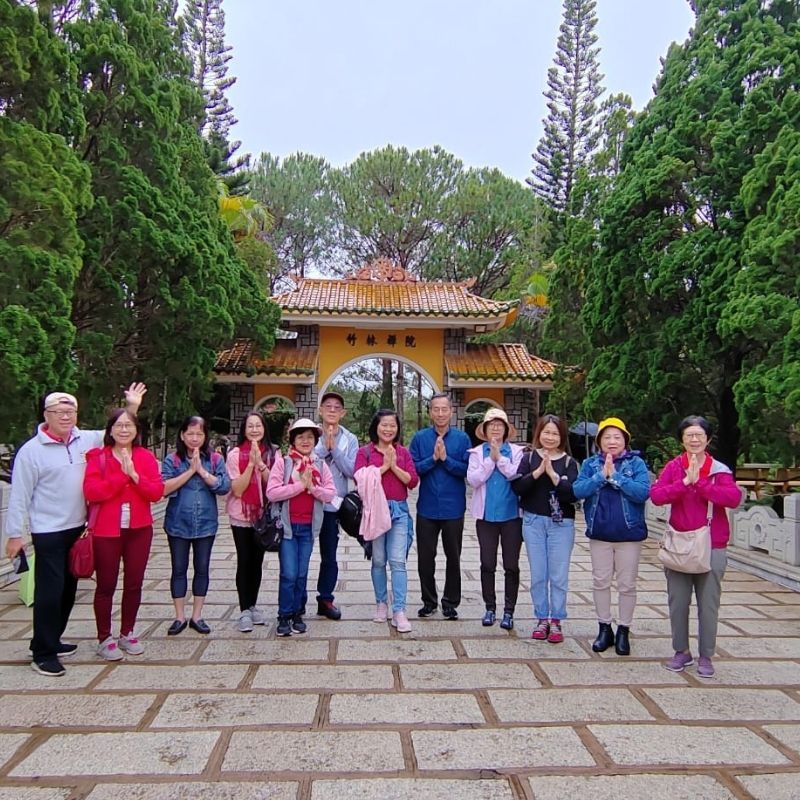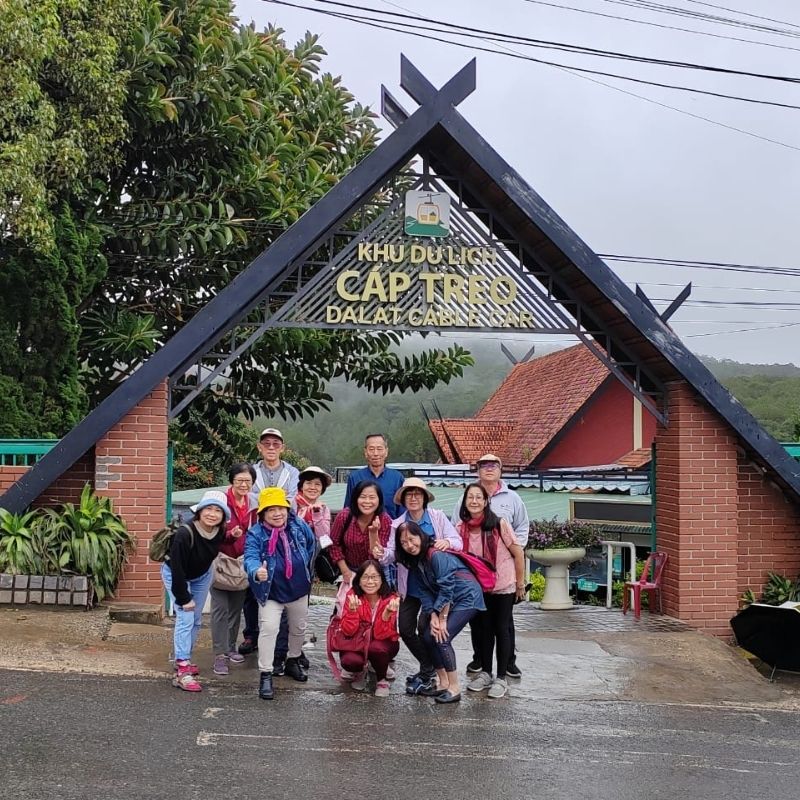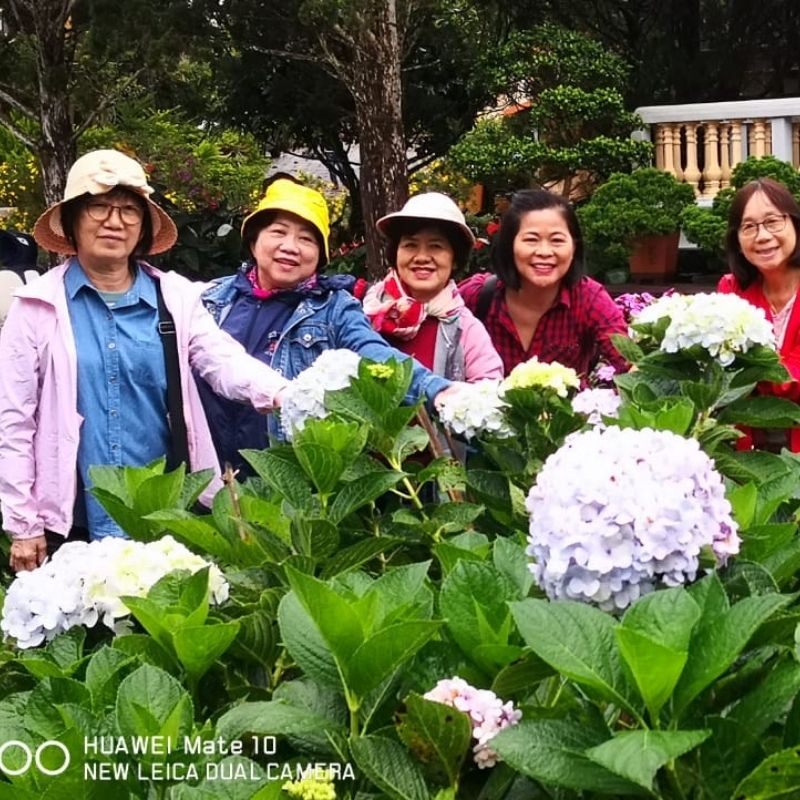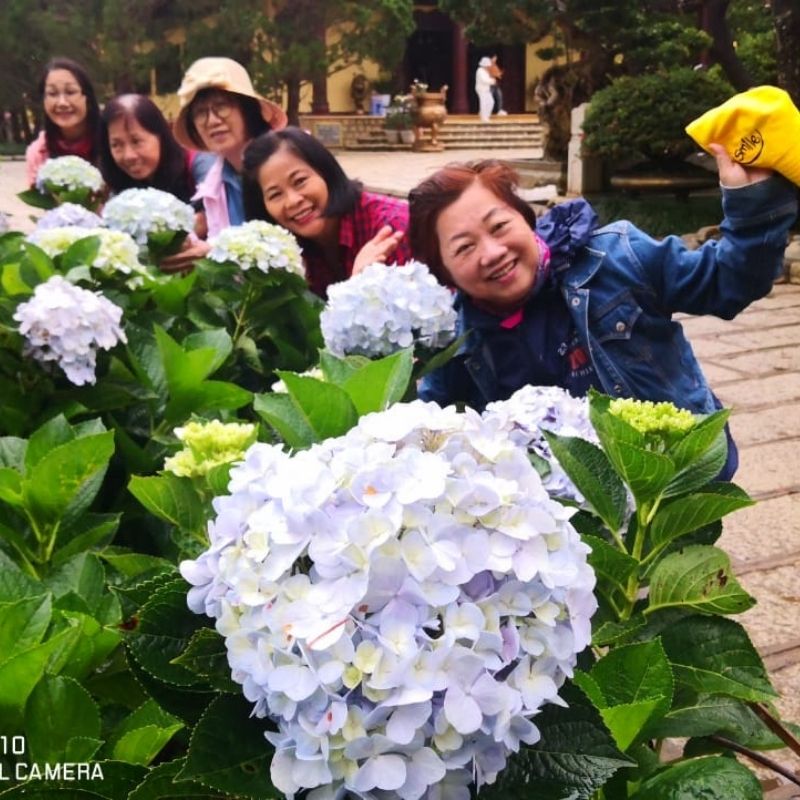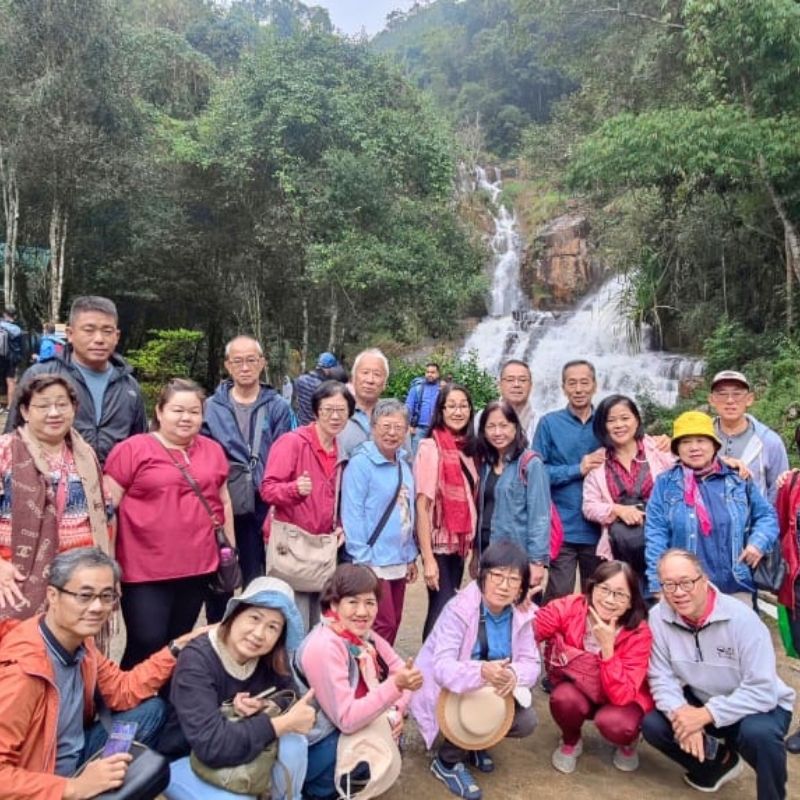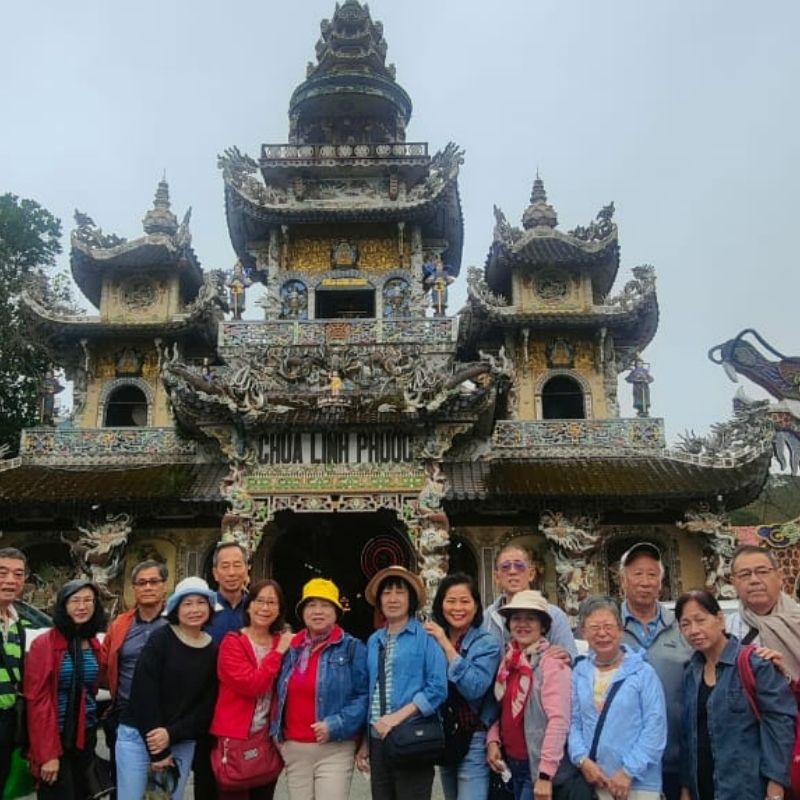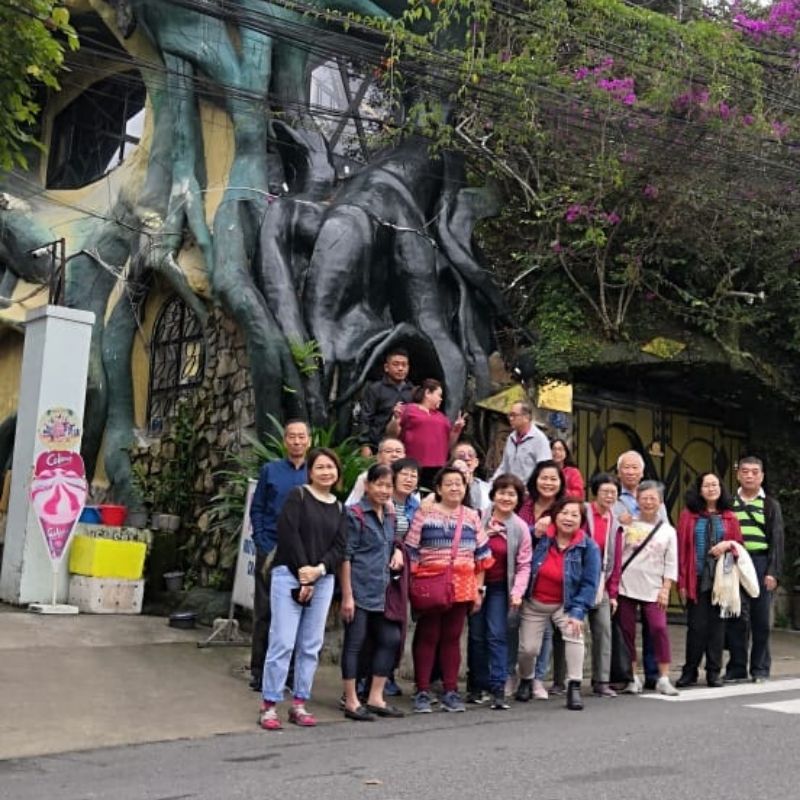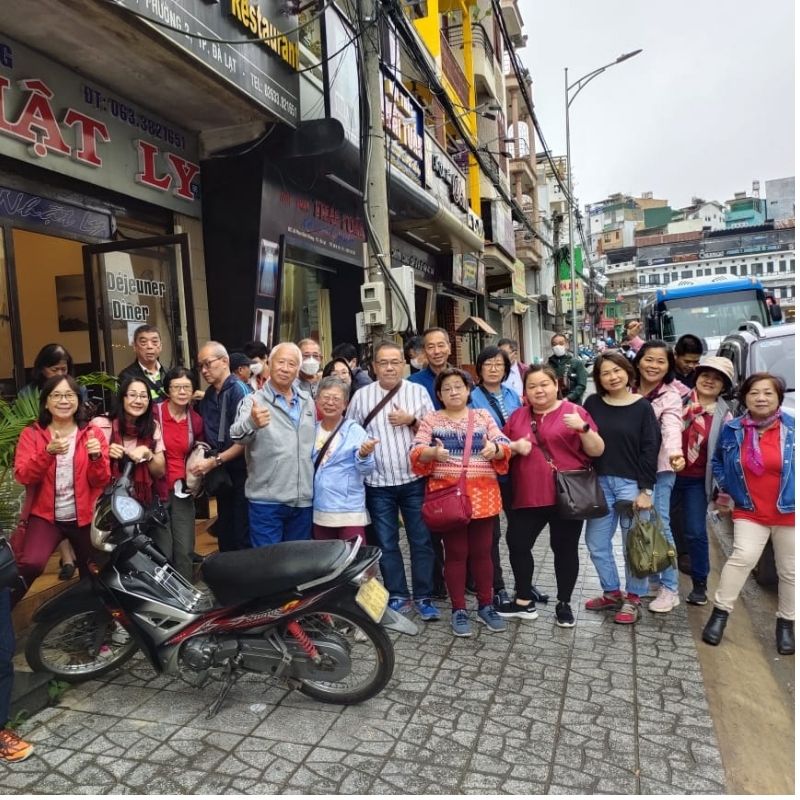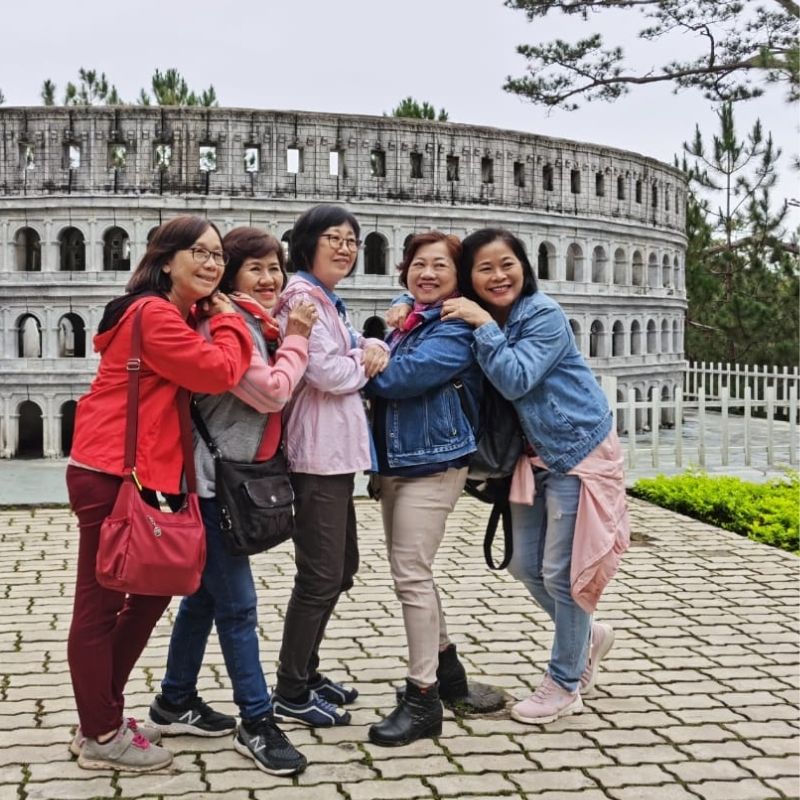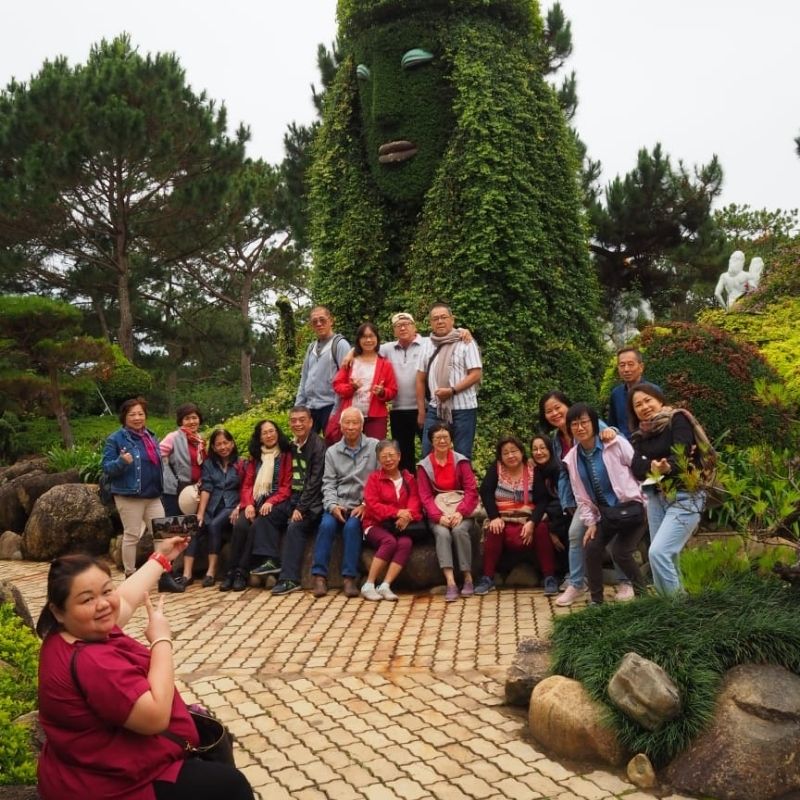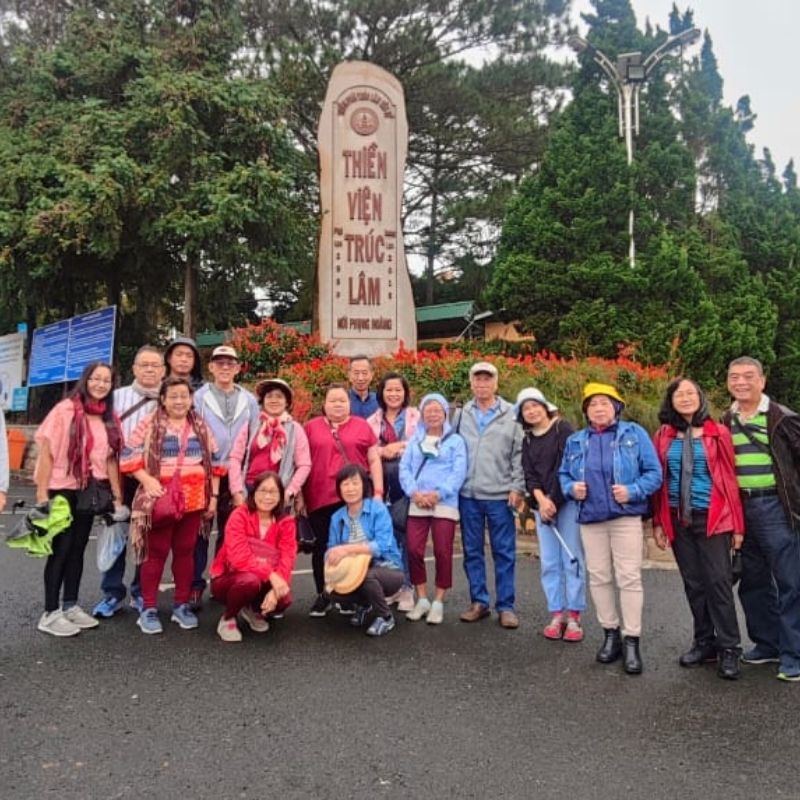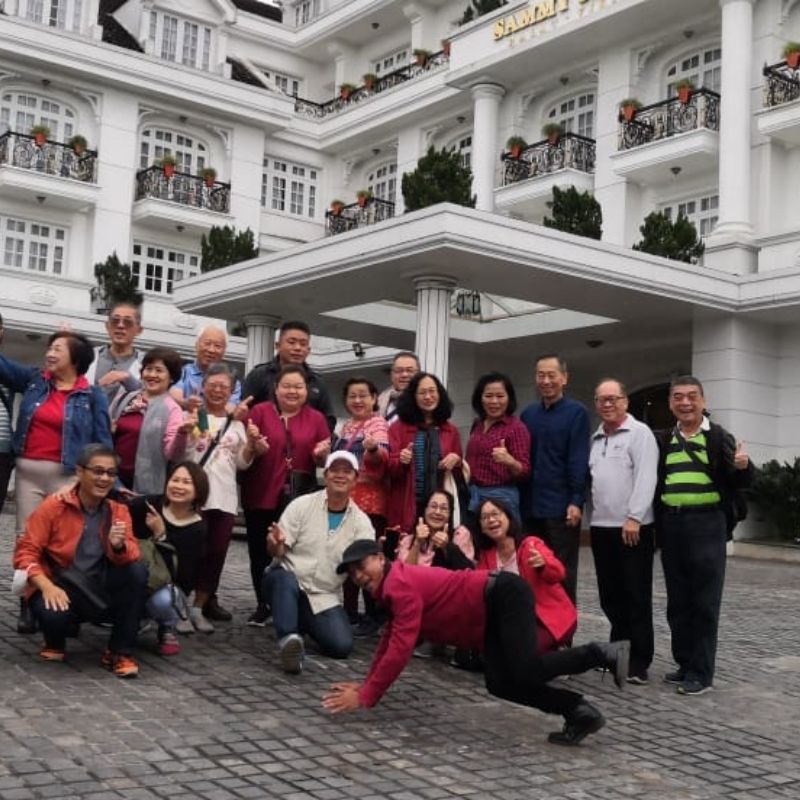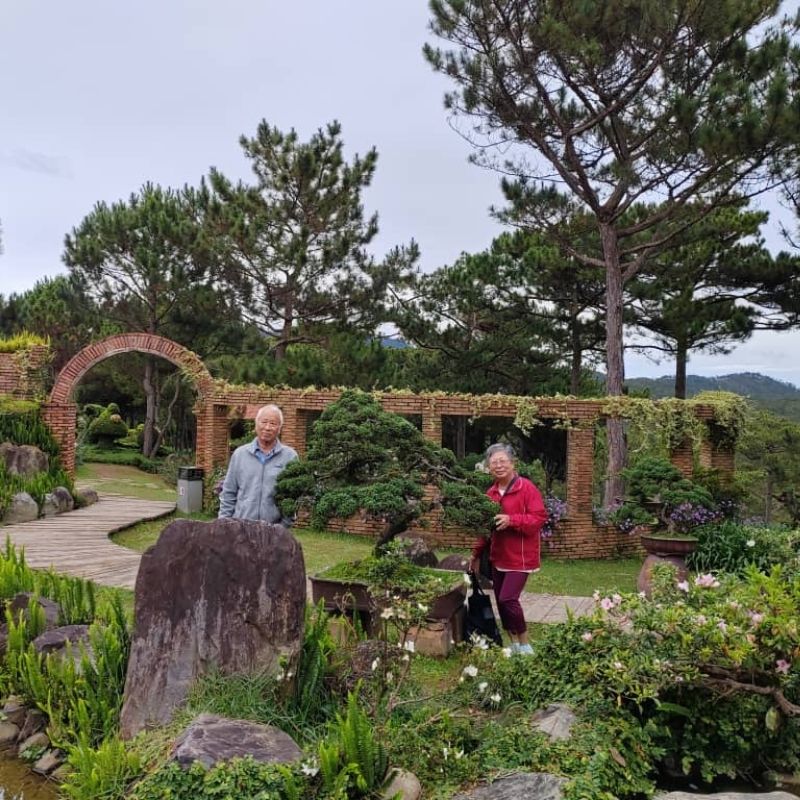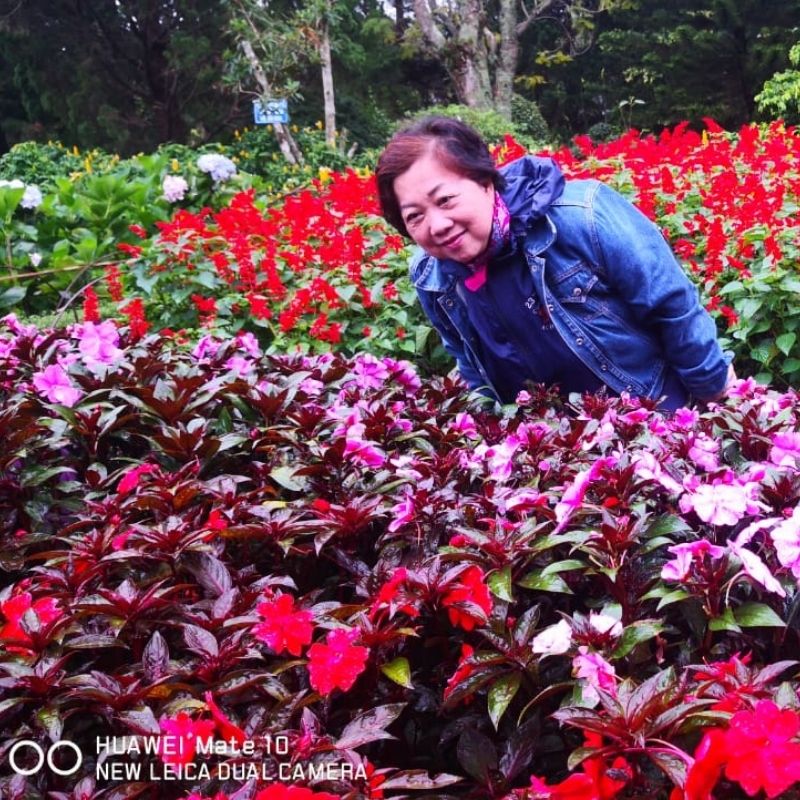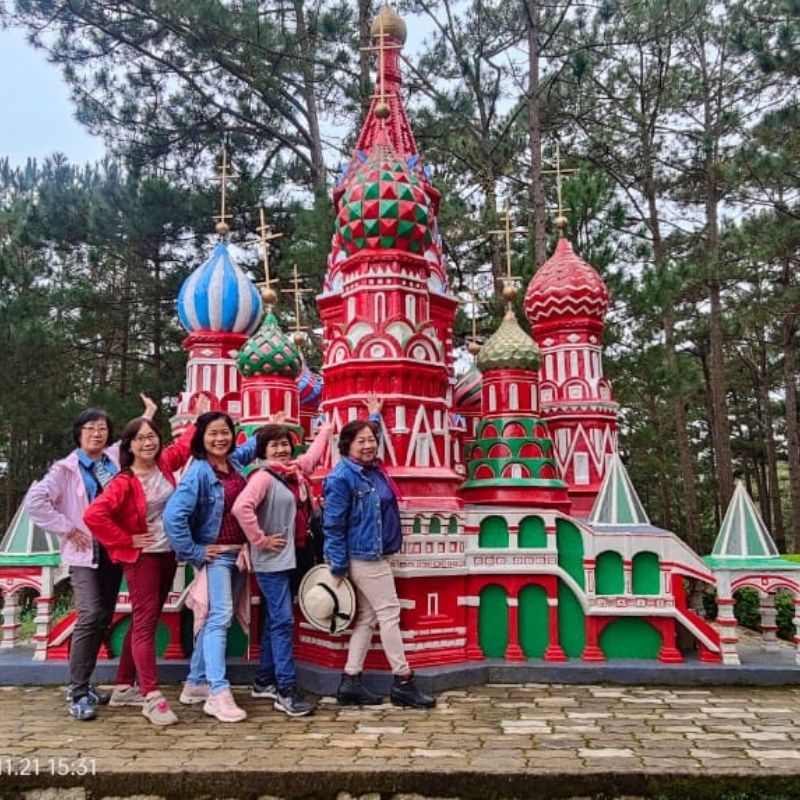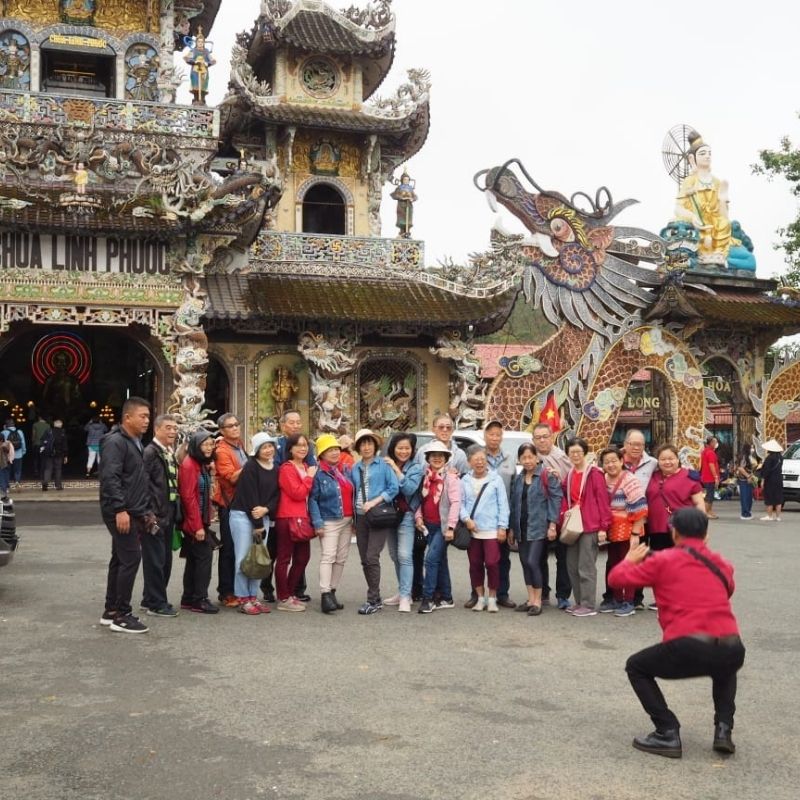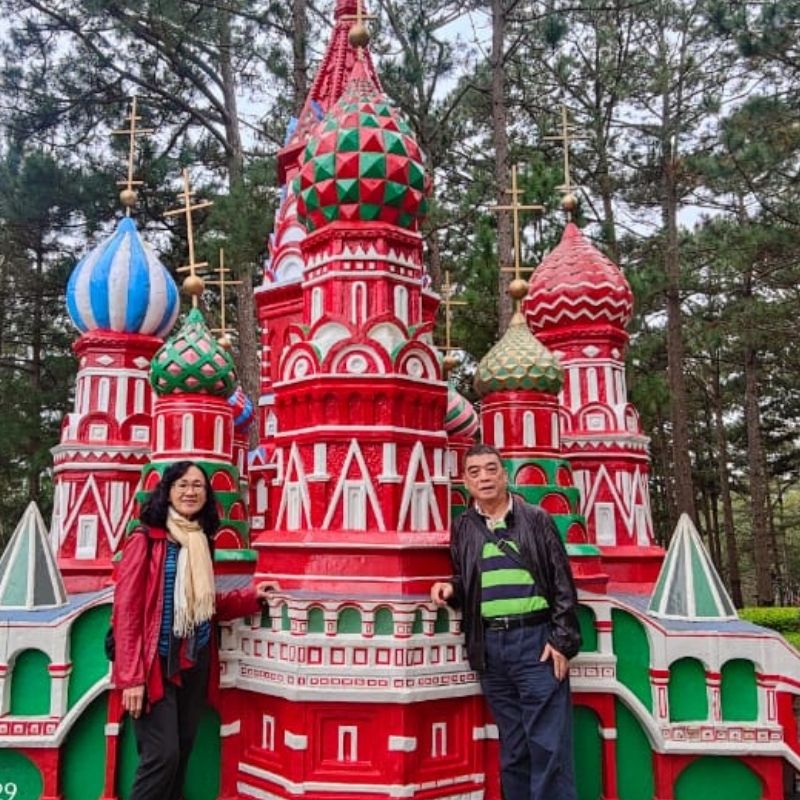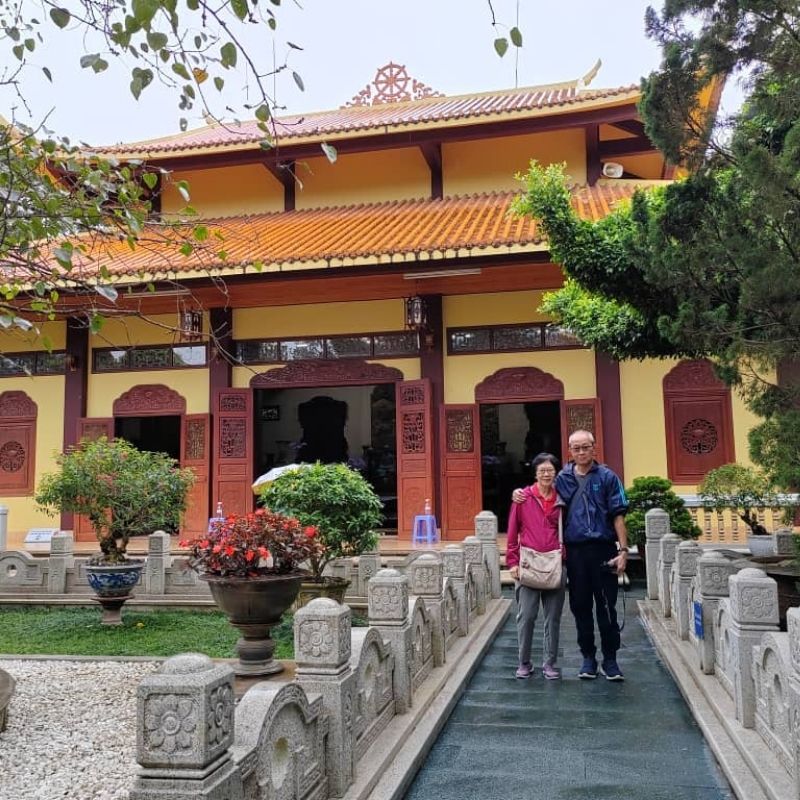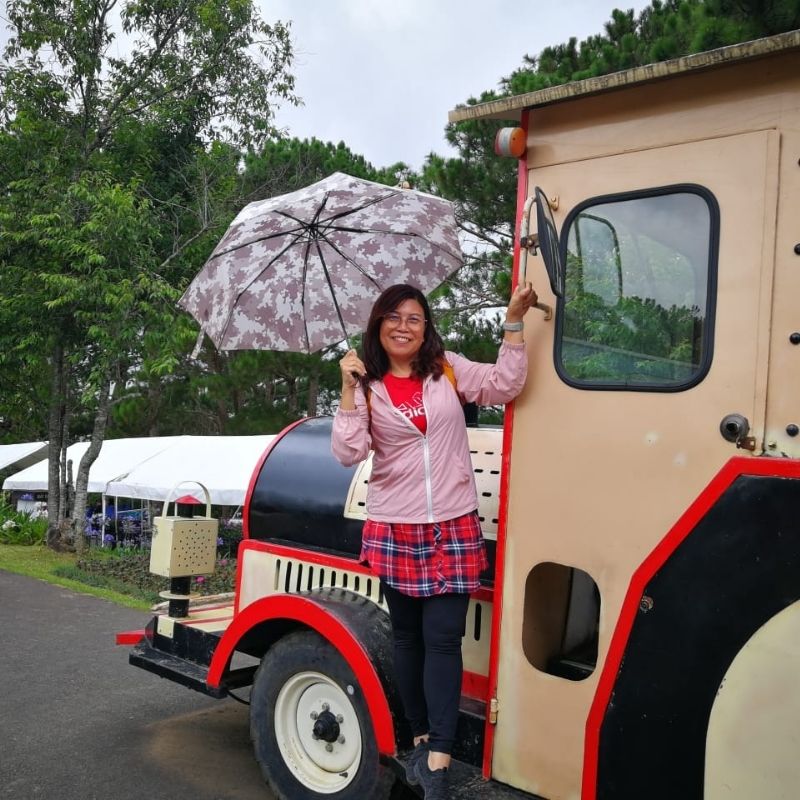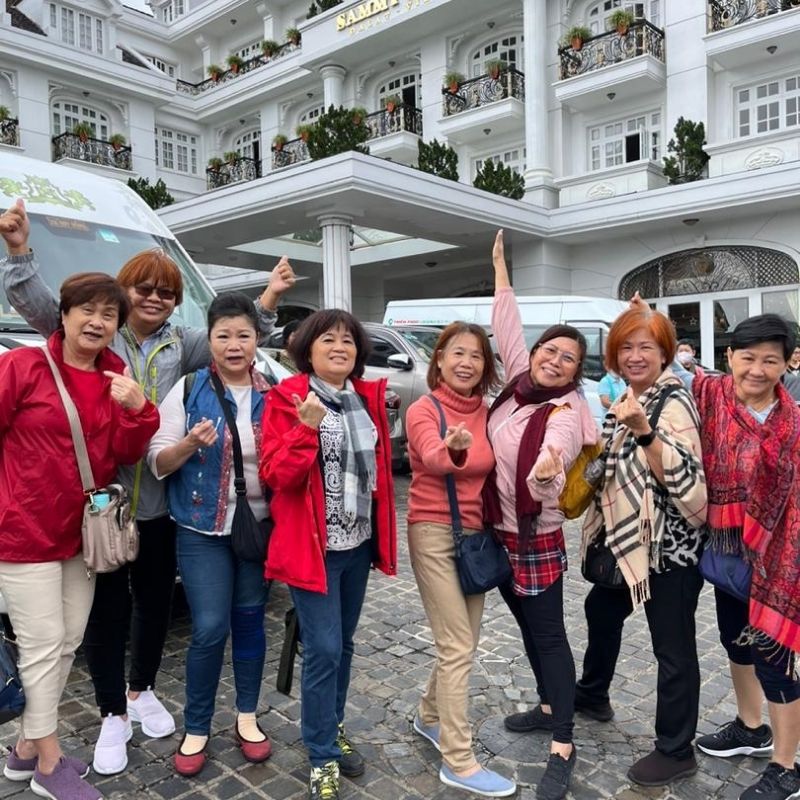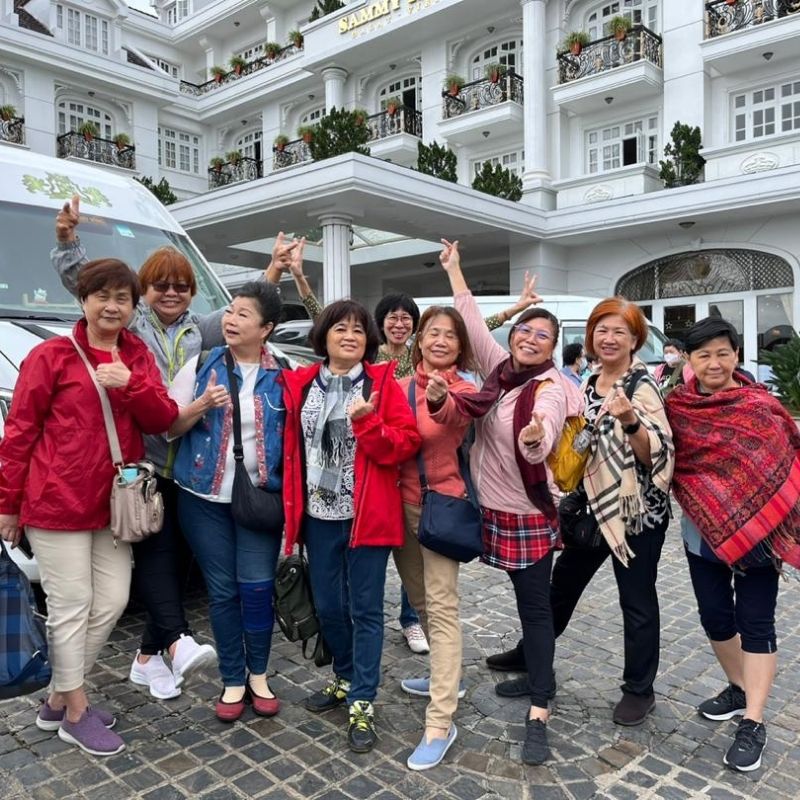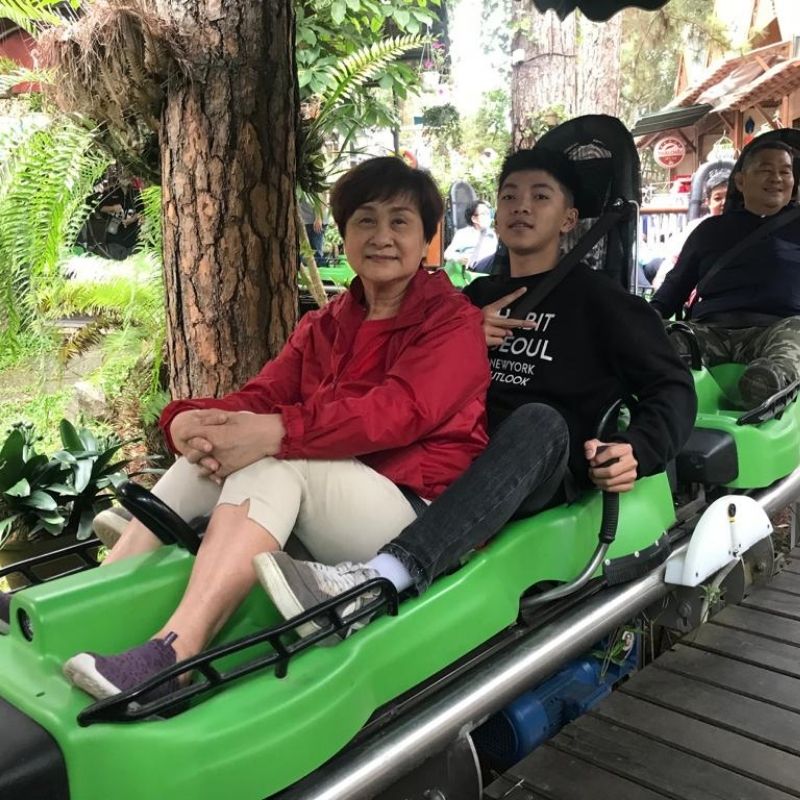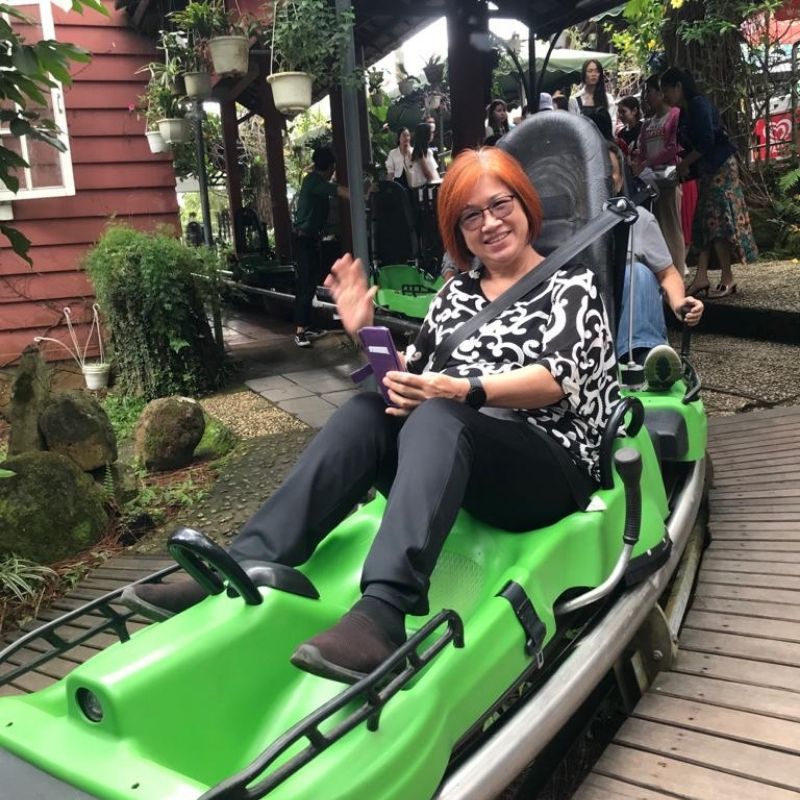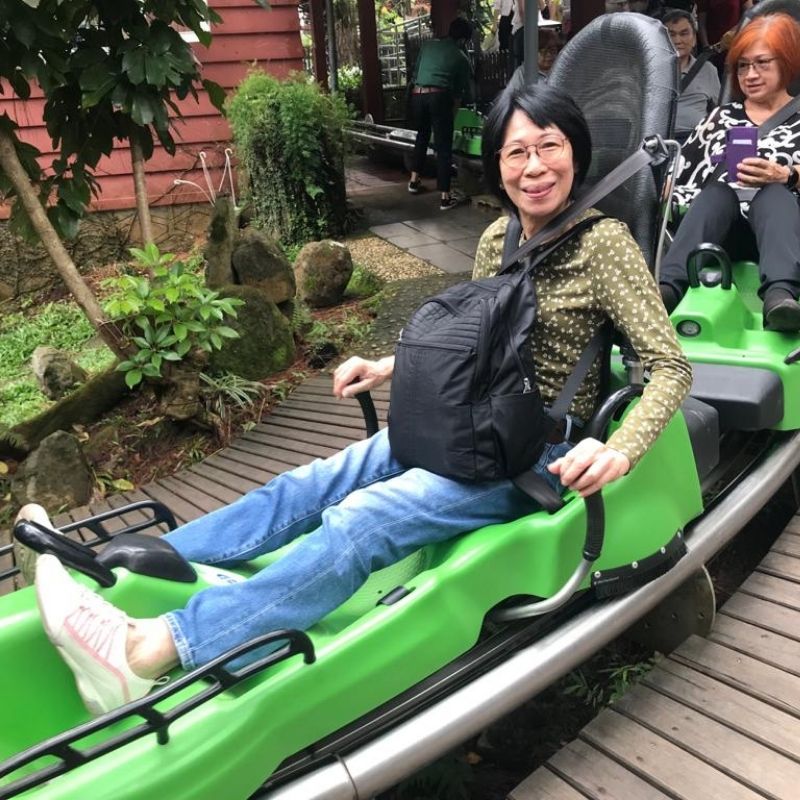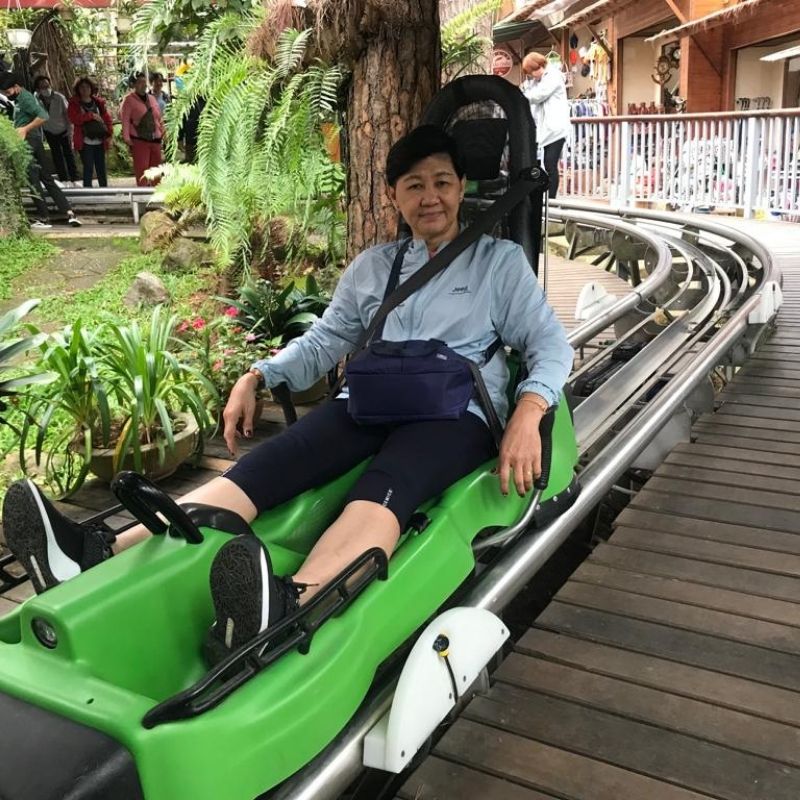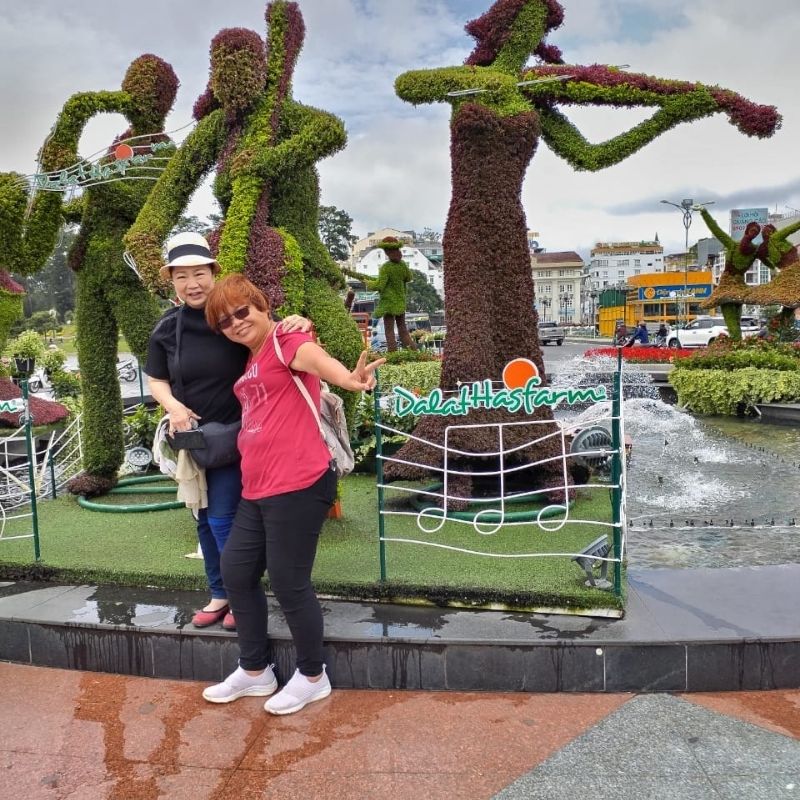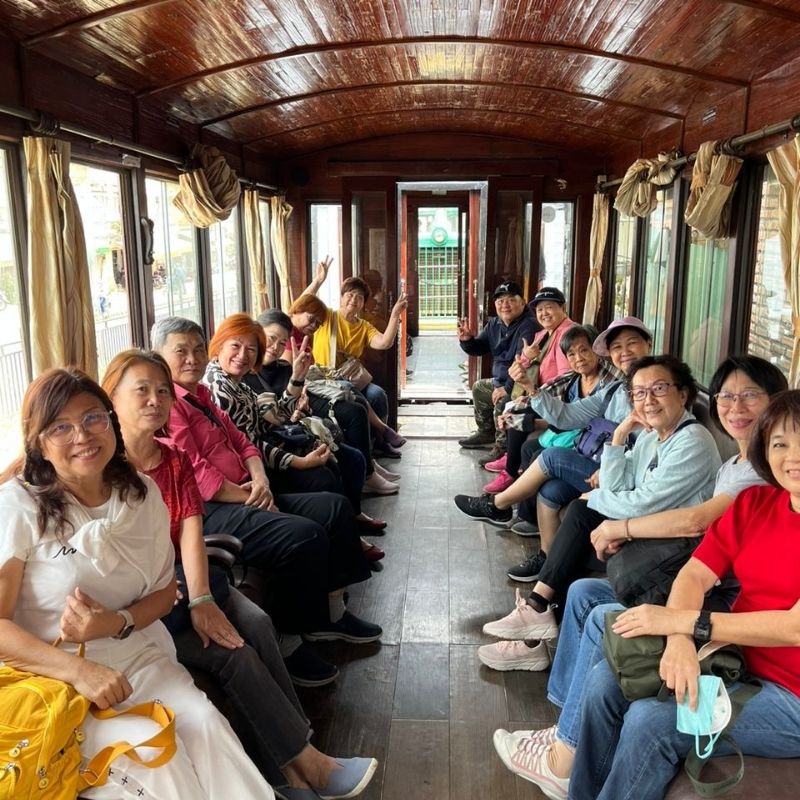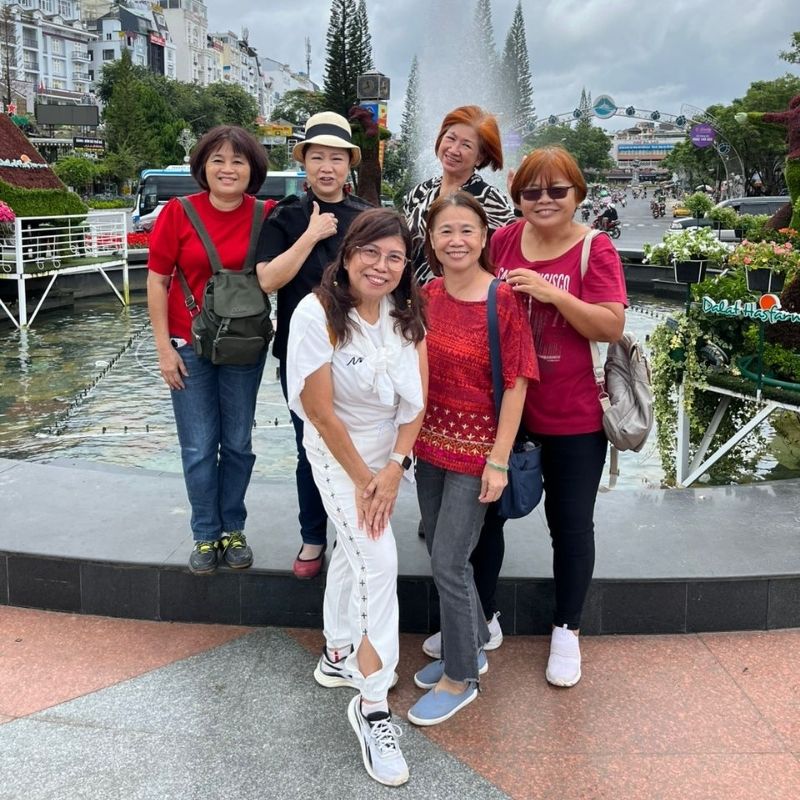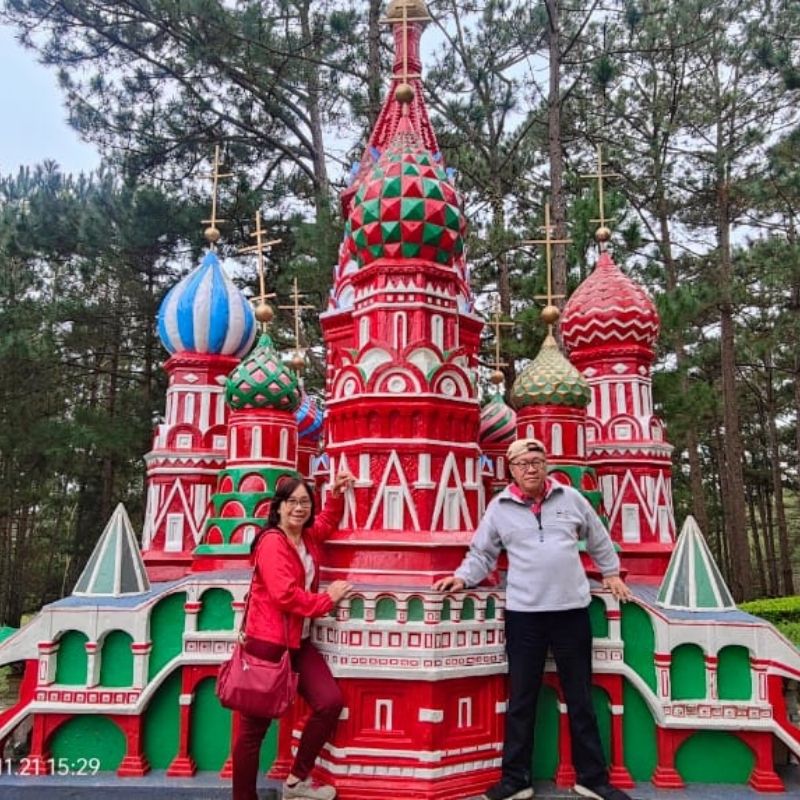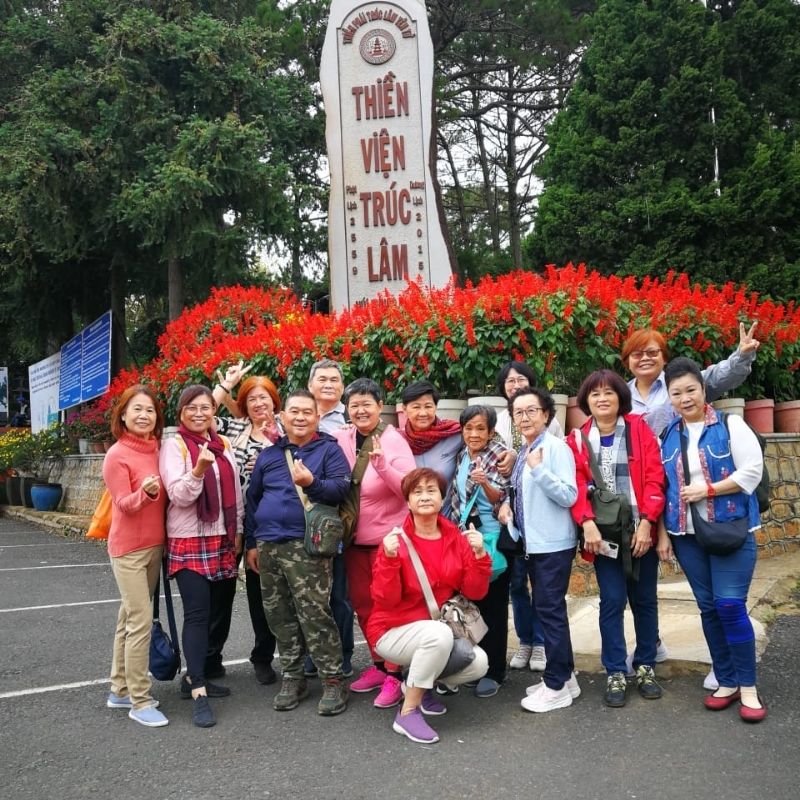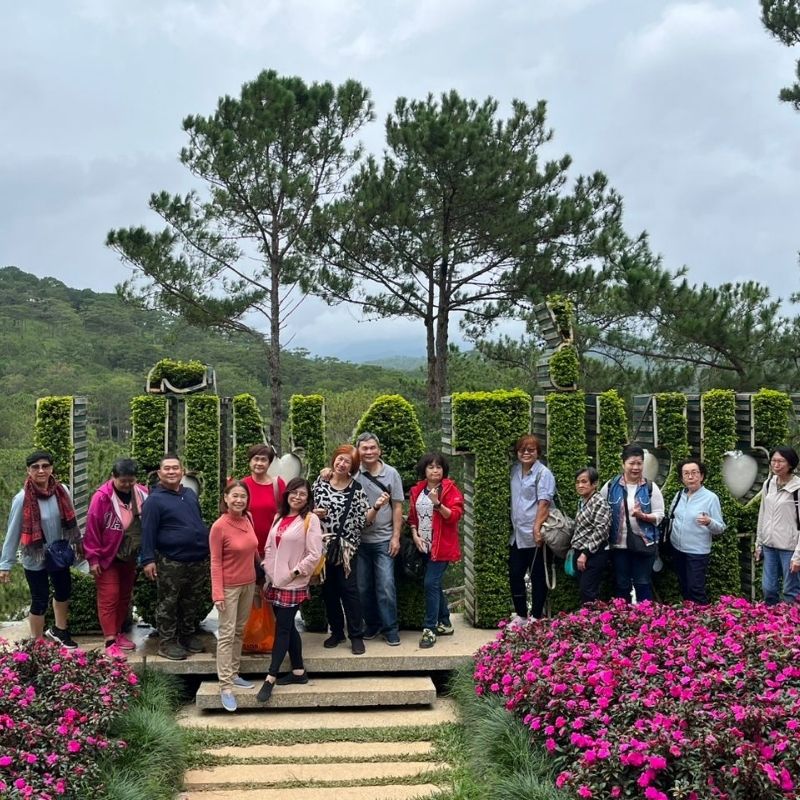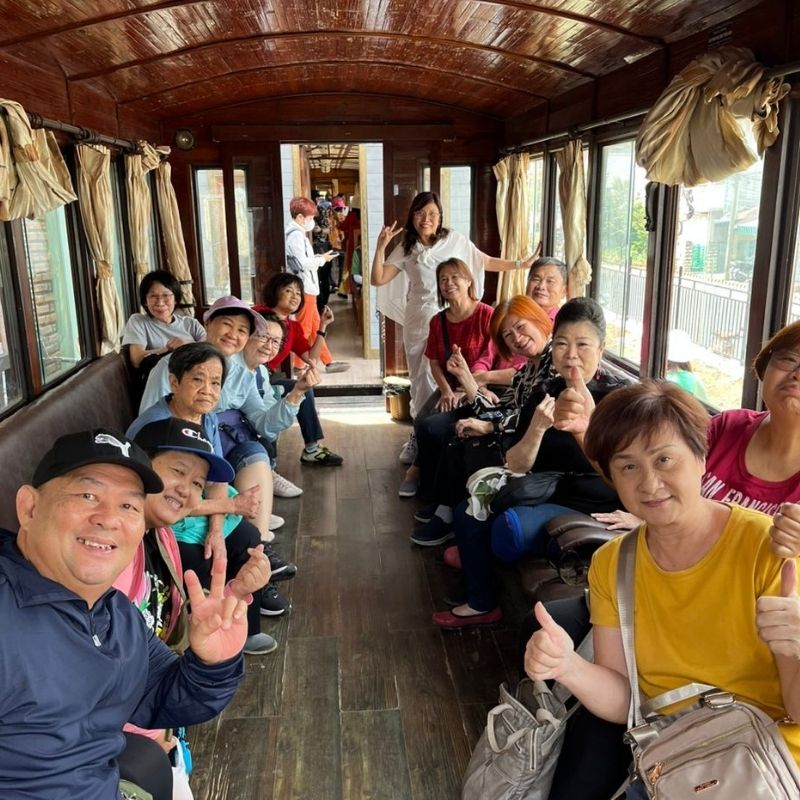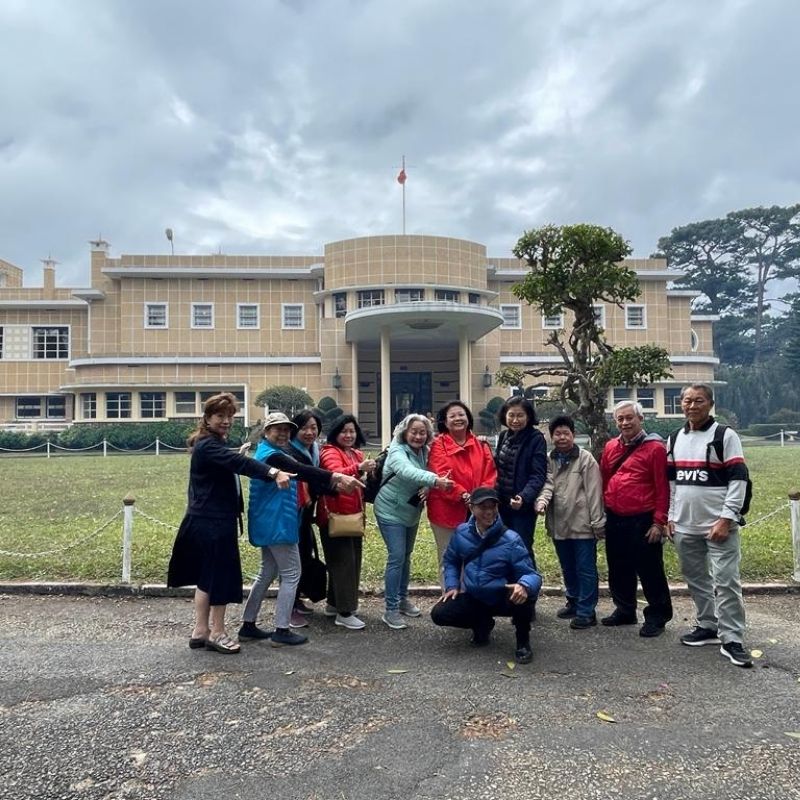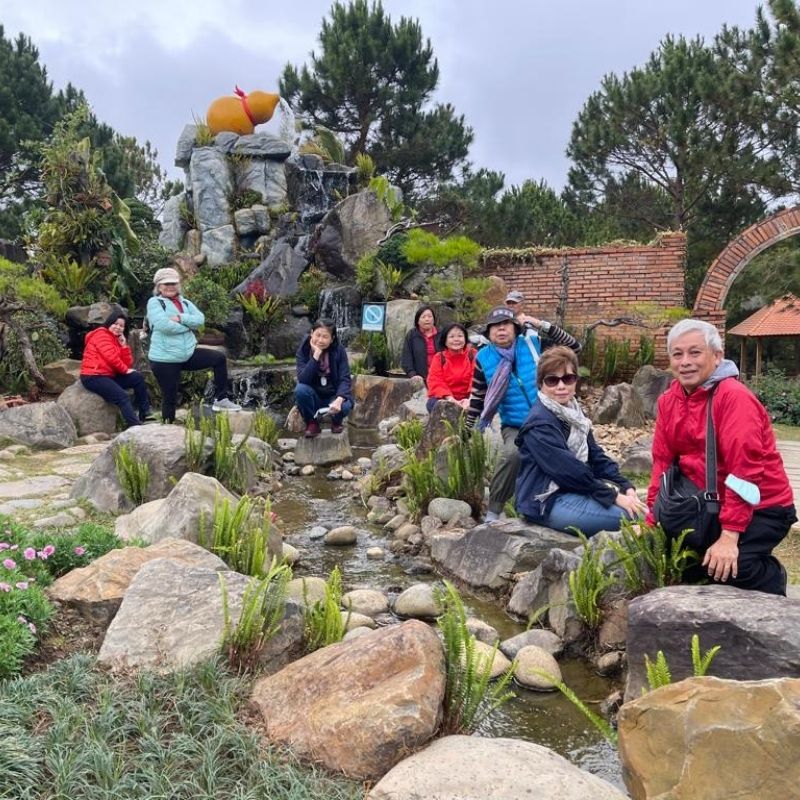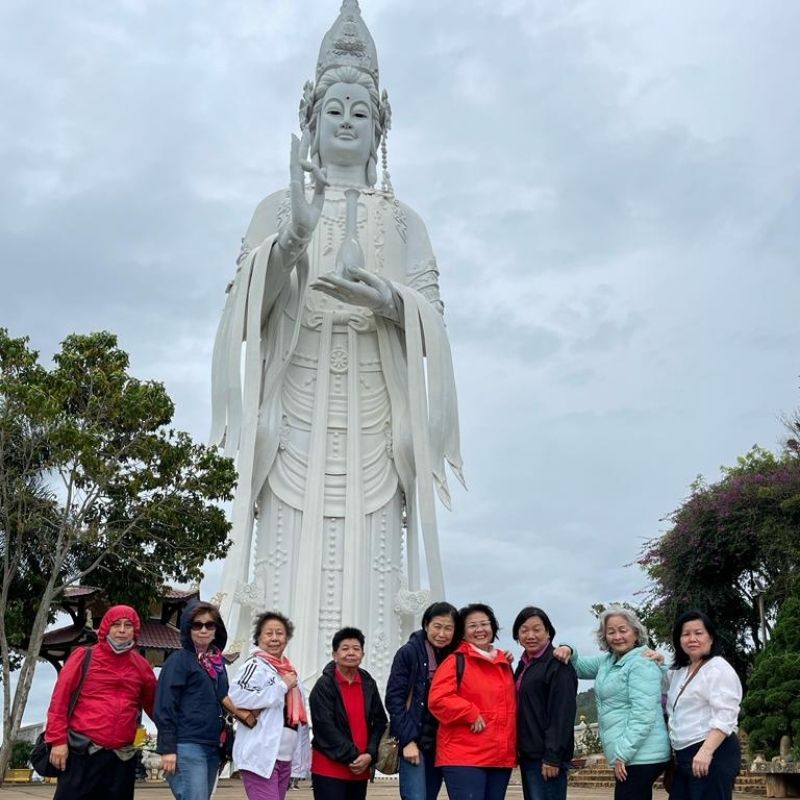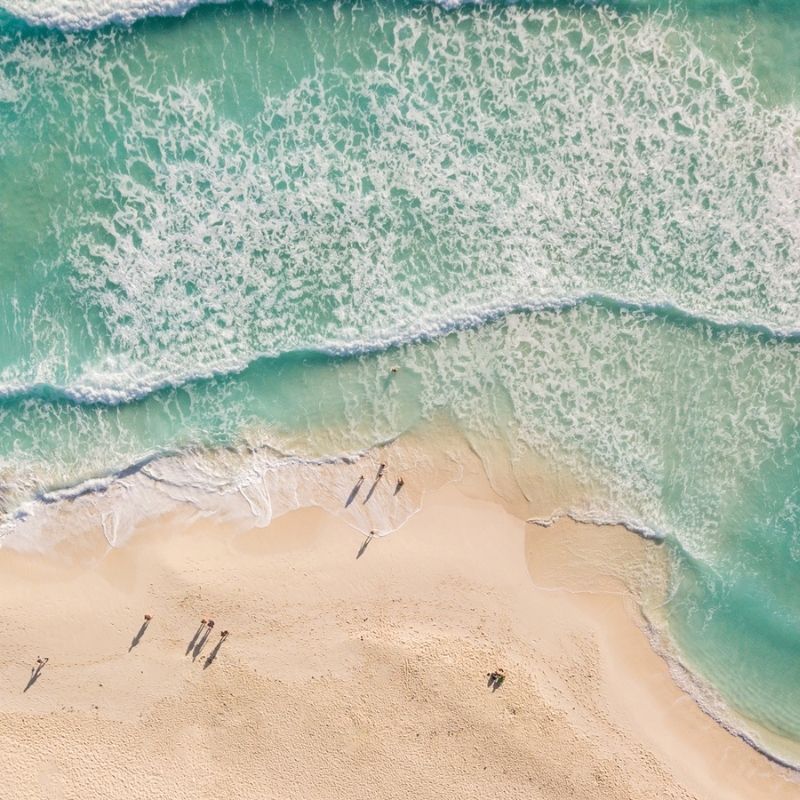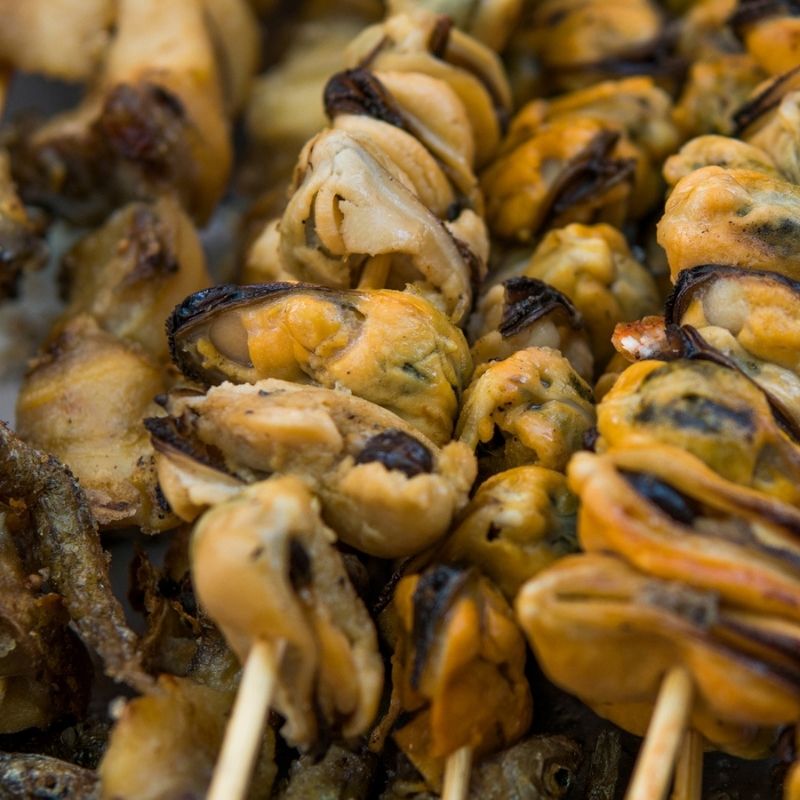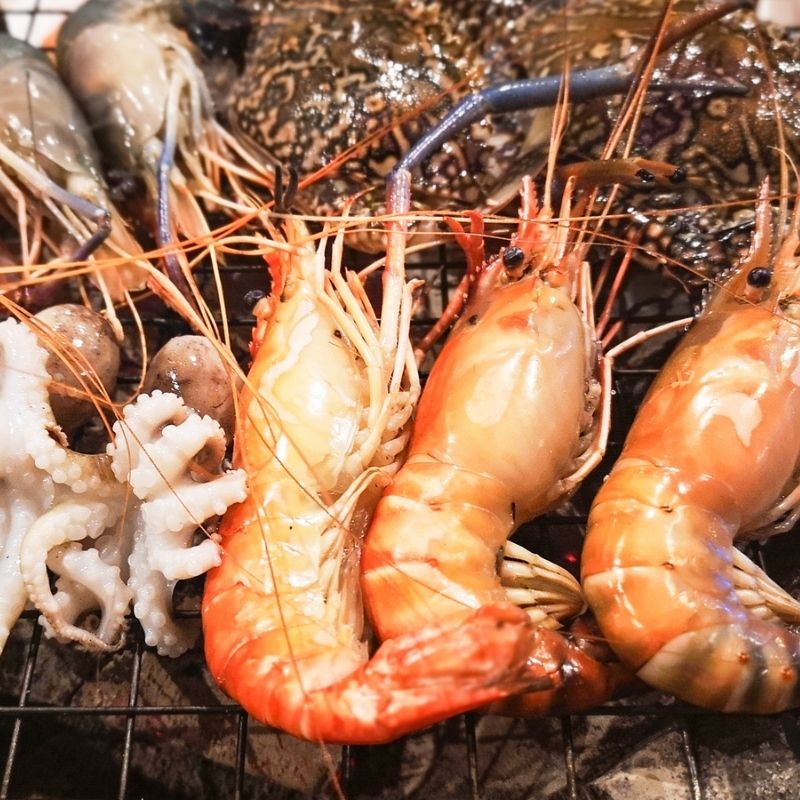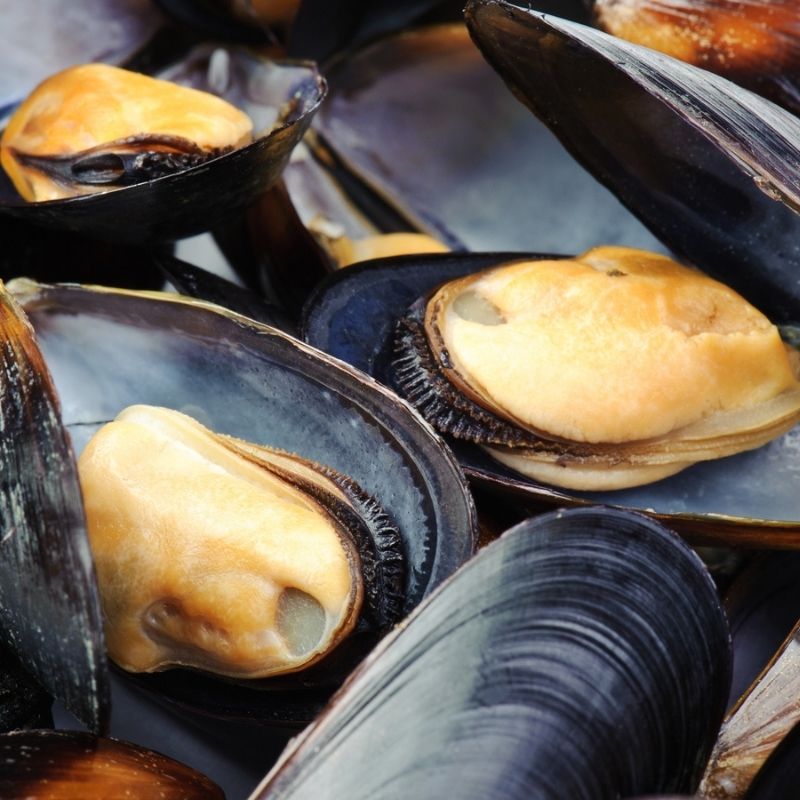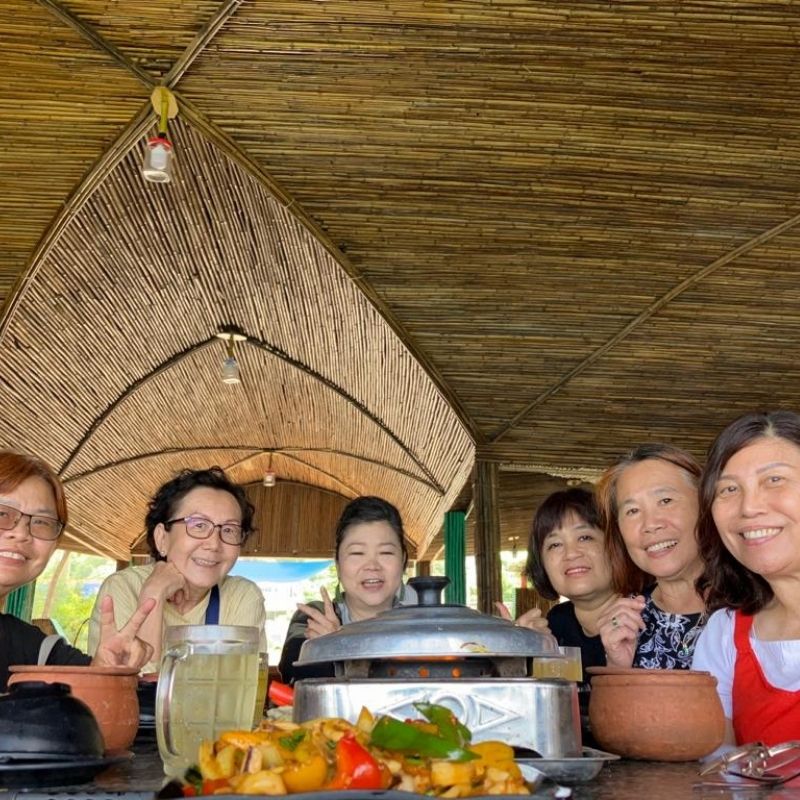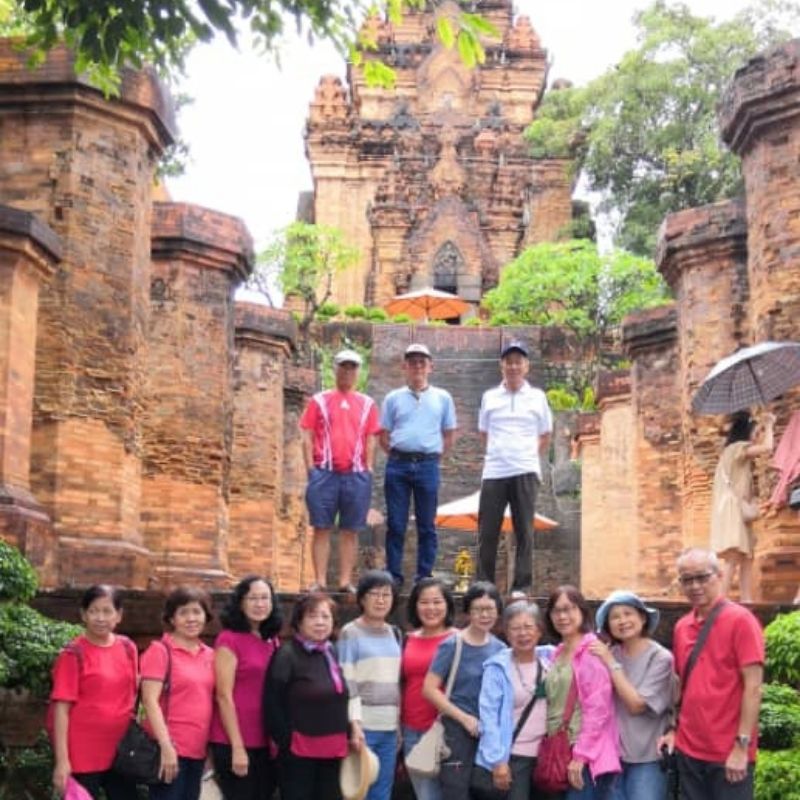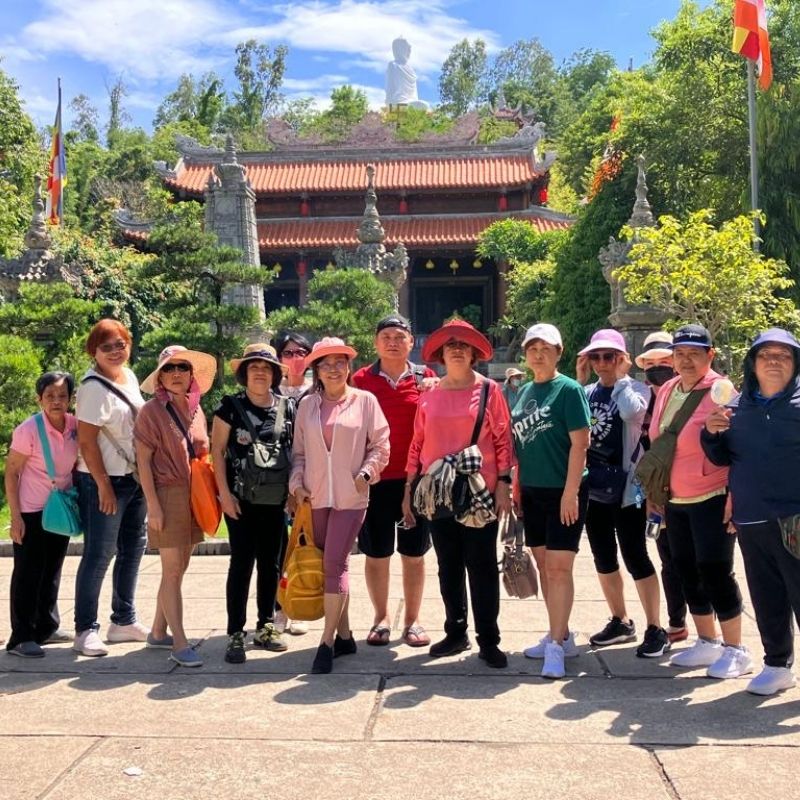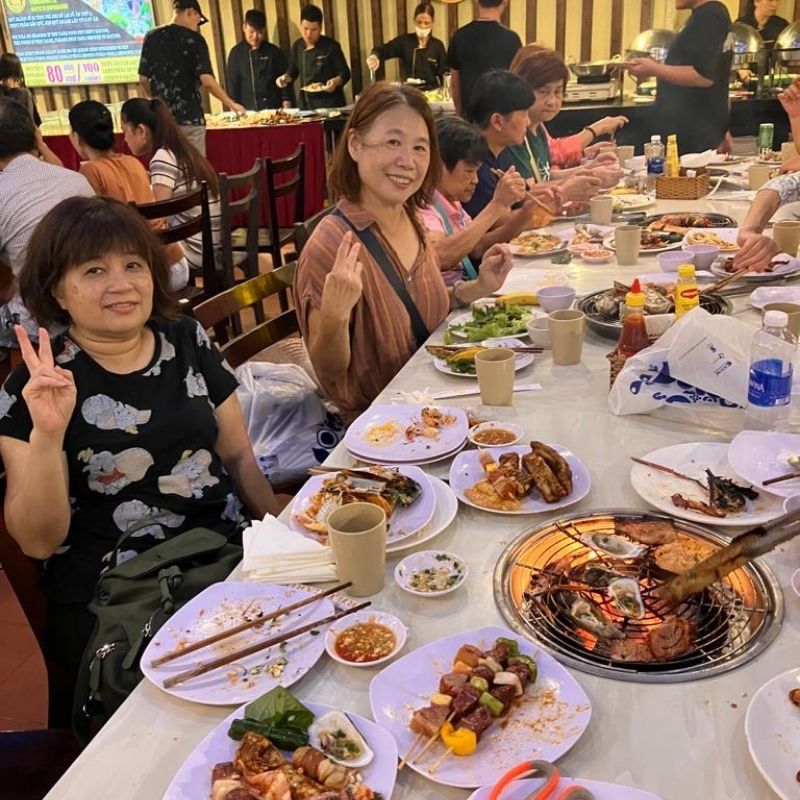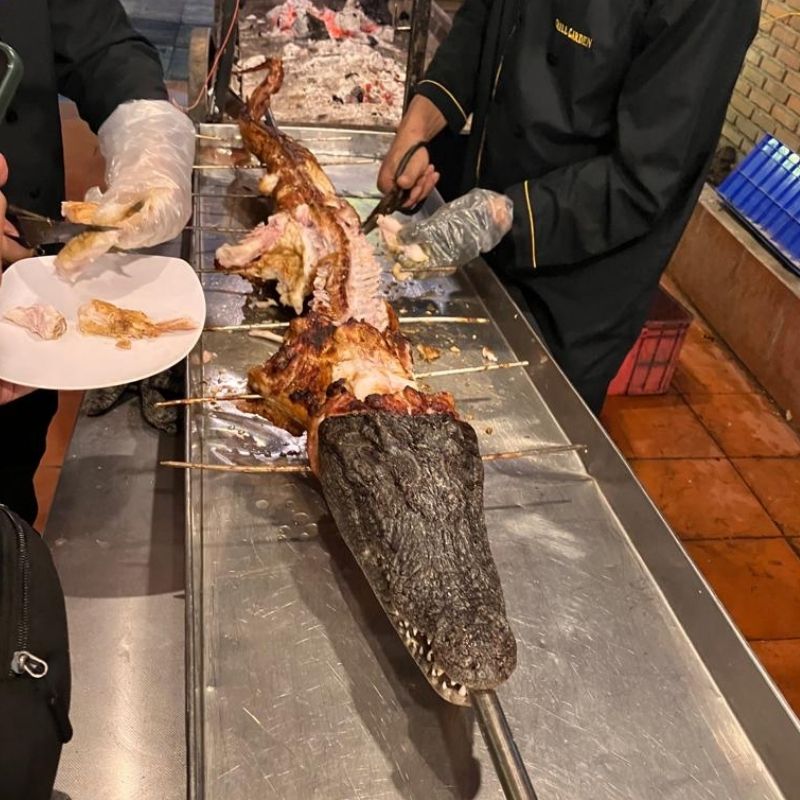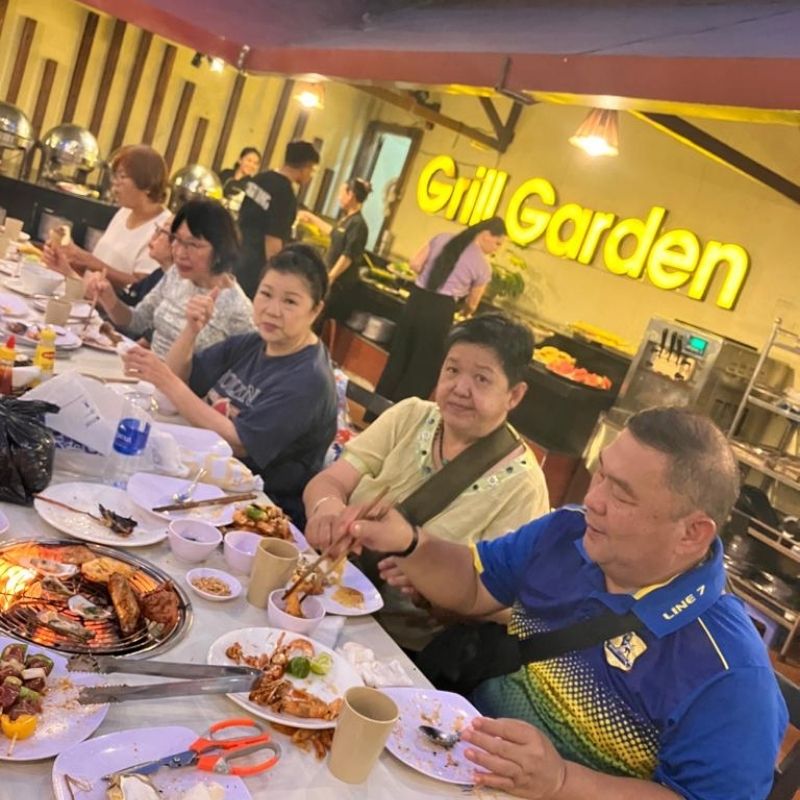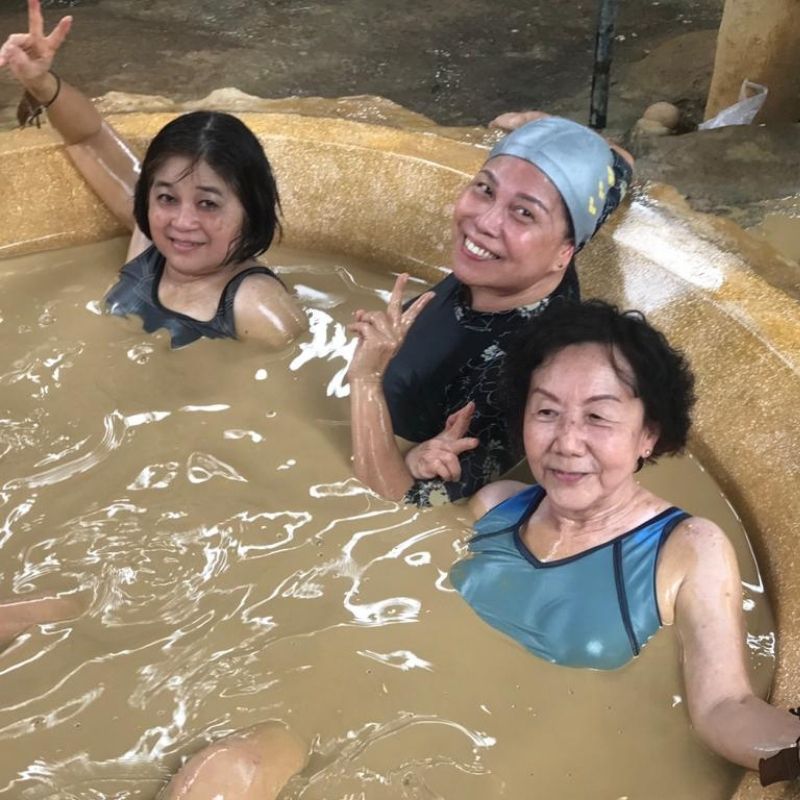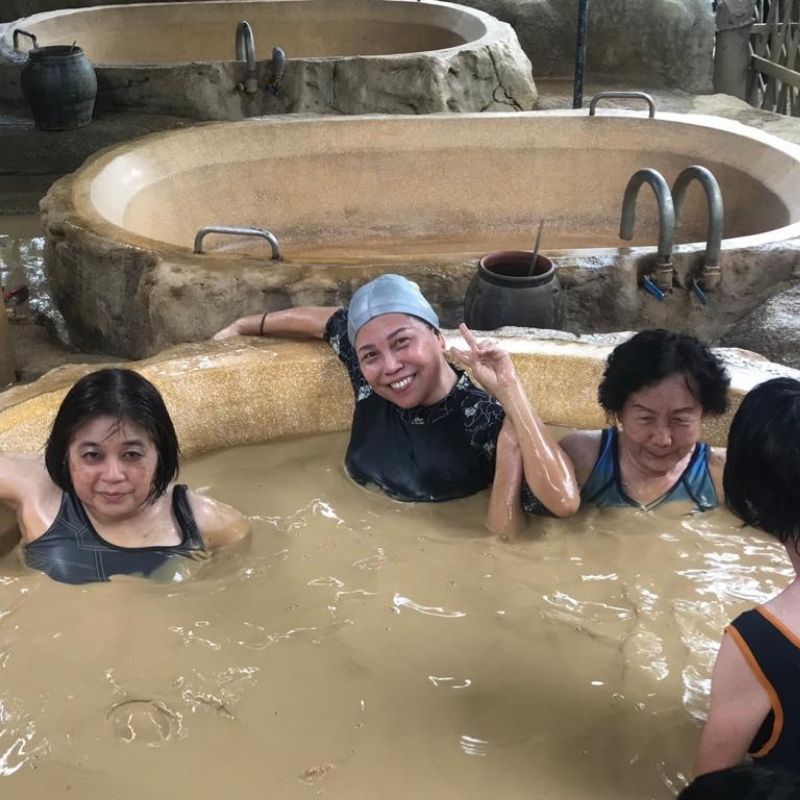 Overview
Experience the best of Dalat and Nha Trang in our enchanting 5-day, 4-night tour. Discover breathtaking landscapes, immerse in local culture, and indulge in delicious cuisine. From cable car rides to cascading waterfalls, serene lakes to whimsical architecture, this tour is packed with amazing experiences. Don't miss out on this unforgettable adventure in Vietnam
Arrival/Departure Locations
Service Included
Accommodation in shared double or twin room at hotels selected with daily breakfast. (If you have 3 pax , you can stay at Triple rooms)
Private Boat at Tuyen Lam Lake
Cable Car
Horse carriage ride
Taking Dalat Train
Transfer by private air-conditioned vehicle with good condition as per program
English/ Mandarin speaking guide except during time at leisure.
Entry fees for all sightseeing as mentioned on the program.
Meals as mentioned on the program: Breakfast at the hotels ( 04 Lunches + 04 dinners) included Dalat Hotpot Dinner , Dalat Grilled Dinner , Nha Trang Seafood BBQ Dinner
Drinking water : 02 bottles / per day/ per pax ( 1 bottle = 500ml)
Service Excluded
Visa for Vietnam
International flights, Domestic Flight
Single Supplement ( if client wants to stay at single room)
Drinks, personal expenses and all services not clearly mentioned.
Tipping for tourguides and drivers ( Should be : 3 usd / per tourists per day for group from 10 pax , 5 usd / per tourist / per day for group under 10 pax)
Early Check in ( Before 2.00 p.m) and Late Check Out ( after 12.00 p.m)
Surcharge for national holidays ( 30.04 , 01.05 , 24.12, New Year , Chinese New Year)
Tour highlights
Train
Bus
Beach
Night Life
Car
Cruise
Mountain
Gastronomy
Temple
Historical sites
Tour details
Day 1: Nha Trang Arrival - Dalat. Stay in Da Lat (Breakfast, Lunch, and Dinner)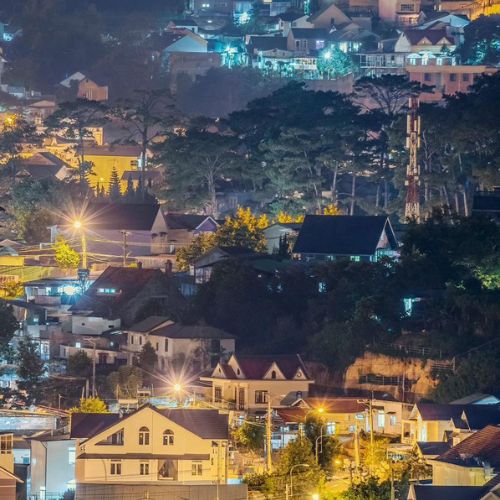 The guide and tour bus will pick up the guests at Cam Ranh Airport in Nha Trang and proceed to a restaurant for lunch. Afterward, they will take a bus to Da Lat and have free time to shop at Da Lat Market. The night market in Da Lat is a vibrant place located by the scenic Xuan Huong Lake in the city center. It consists of a street that is approximately 1.5km long and a slope of around 800 meters, offering various stalls, handicrafts, souvenirs, and more. Have dinner at local restaurant. Check in the hotel. Overnight in Dalat
第一天: 从马来西亚飞到芽庄,住在大叻(含午餐,晚餐)
导游与旅游巴士在芽庄金兰机场接游客,前往餐厅吃了午餐,然后乘车前往大叻,自由在大叻市场购物 (大叻夜市是大叻超级具有生活气息的地方,市场位于在大叻中心的景点春香湖边。由一条大约1.5km 长的街道和一个800米左右的长坡组成,集合了各种大牌档,各种工艺品,纪念品等等
Day 2: Stay in Da Lat (Breakfast, Lunch, and Dinner)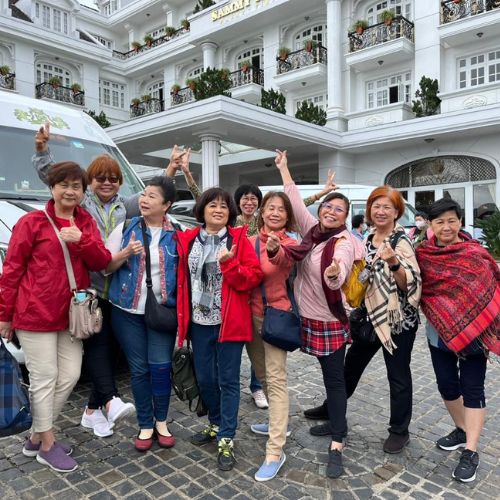 Da Lat Cable Car, which officially started operations in 2002, is the longest and highest cable car in Vietnam, spanning approximately 2.3 kilometers. At the cable car station, there is a spacious platform that provides a panoramic view of the entire city of Da Lat. Looking down from the cable car, you can admire the breathtaking beauty of Da Lat.
Truc Lam Zen Monastery is situated on a small hilltop. In front of the monastery, there is a large bronze bell, known as the "Morning Bell" in Buddhism. The temple is grand and solemn, with artistic carvings on the roof and entrance. Inside the temple, there is a 5-meter-high statue of Shakyamuni Buddha, attracting many worshippers. Walking down the temple stairs, you will come across Da Lat's largest lake, Tuyen Lam Lake, with its serene scenery of lush trees, sparkling water, and picturesque reflections.
Datanla Waterfall is located approximately ten kilometers from the city center. It is one of several waterfalls surrounding Da Lat and is popular among foreign tourists. Amidst green mountains, you can enjoy the splendid view of the cascading waterfall. An exciting feature is the opportunity to ride a sled along a track, adding a touch of relaxation and fun to your journey.
Valley of Love (Thung Lung Tinh Yeu) is situated about six kilometers northeast of Da Lat city. The entire hill is covered with tall and lush pine trees, remaining green throughout the year. The valley is adorned with roses and jasmine, adding beauty to the romantic atmosphere. The presence of Lake of Sorrow (Ho Than Tho) further enhances the charm of the valley, creating a captivating landscape. An especially arranged ride on the Lake of Sorrow's small train allows you to fully appreciate the beauty of the lake and surrounding mountains, indulging in the wonders of nature.
Da Lat Cathedral (also known as Domaine de Marie Church) was built between 1931 and 1942. From the outside, it resembles a medieval cathedral in Europe. At a distance, visitors can see the bell tower of Da Lat Cathedral. It is the largest church in Da Lat, featuring European Gothic architectural style. After dinner, guests will return to the hotel for rest. Overnight in Dalat
第二天: 住在大叻 (含早,午餐,晚餐)
【大勒纜車】在2002年正式營運,是越南長度最長、海拔最高的纜車,總長約2.3公里,在搭乘纜車的地方有一個視野遼闊的平臺,可俯瞰整個大勒山城,在纜車中往下腑看,絕美的大勒山城美景盡收眼底。
【竹林禪寺】建於一個小山頂上,寺前的右邊鑄有一座洪鐘,這是佛門的「晨鐘」寺廟模大而莊嚴,門頂和門旁都藝術雕刻圖案;廟內正座供奉的是一座高約5公尺的釋迦牟尼佛塑像香火頗盛。沿著寺廟階梯一路往下走,映入眼簾的是大勒最大的【泉林湖】湖畔風光樹影扶疏、波光粼粼、湖光倒影景色怡人。
【達坦拉瀑布】距市區約十公里,大勒的週邊擁有著數個瀑布之一,裡頭附設步道、軌道滑車等設施,使得它深受國外遊客喜愛。您可在一片青山綠意間欣賞瀑布奔流的美景,特別安排搭乘軌道滑車,使您旅更輕鬆更有趣。
【情人谷】位大勒市區東北方約6公里處,整個山頭有著青翠高大的松林,四季常青,景致非常迷人,生長在樹林間的玫瑰花、茉莉花為情人谷更添美色; 【多善湖】把山谷點綴的更加優美浪漫,湖光山色真是令人陶醉。特別安排搭乘-環湖小火車,讓您盡情欣賞湖光山色之美,享受著大自然洗禮。
【大勒天主教堂】建於西元1931年和1942年,從外觀上看起來像一座歐洲中世纪大教堂。當年,這座教堂是法國和其他歐洲國家的人住在大勒或來此度假時使用的。站在遠處,旅客可以看到大勒大教堂的鐘樓。大勒天主教堂是大勒最大的教堂,有著歐洲哥特式建建築格,晚餐後酒店休息。
Day 3: Dalat - Nha Trang. Stay in Nha Trang (Breakfast, Lunch, and Dinner)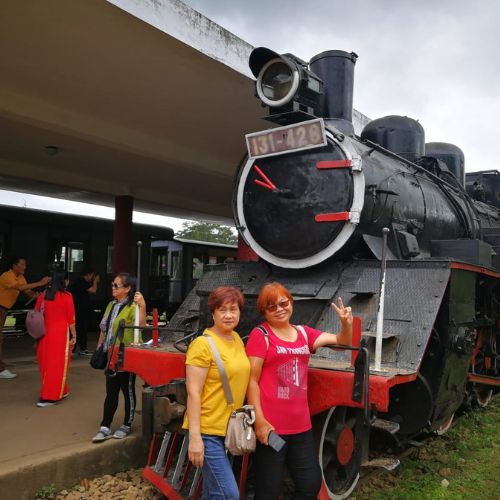 After breakfast, visit the Hundred-Year-Old Railway Station. Built-in 1932 by French architects Moncet and Reveron, the station began operating in 1938. It is known as one of Vietnam's most beautiful railway stations and one of the country's oldest (nearly a century old). The station's main color is a striking orange, with three yellow spires and colorful glass windows, exuding a strong European exoticism. The antique steam train inside the station adds to its rustic charm.
Spring Lake (Hồ Xuân Hương) offers a delightful horse carriage ride around the lake, allowing you to admire the picturesque reflections of the blue sky, white clouds, and pine villas on the tranquil surface. It presents a beautiful scene, poetic and charming, making it a gem of Da Lat.
Bao Dai Summer Palace was the summer residence of Vietnam's last emperor, Bao Dai. During his reign, he built three palaces in Da Lat, and this is the only one that has been converted into a museum and opened to the public. Inside the palace, you can see the utensils, furniture, living room, and bedroom that were once used by Emperor Bao Dai. However, the architecture resembles a large French-style villa rather than a palace.
Crazy House (also known as Hang Nga Guesthouse) is often described as a "fairy-tale house." It is an unconventional building designed by a Vietnamese female architect and was completed in 1990 for public visitation. It has gained worldwide attention due to its unique and whimsical design, earning its reputation as one of the most extraordinary buildings in the world. The Crazy House's overall design resembles a big tree with many branches, incorporating elements of animals, mushrooms, spider webs, and cave sculptures. The structure features complex non-linear shapes, and each room has a distinct design, varying in location, orientation, height, and shape.
After the visit, return to Nha Trang. Enjoy dinner in Nha Trang. Check in the hotel. Overnight in Nha Trang
第三天: 住在芽庄 ( 含早,午餐,晚餐)
早餐之后参观【百年火車站】1932年由法國建築師Moncet和Reveron設計,於1938年營運。有越南最美的火車站之稱,是全越南最大古老的驛站建築之一(近百年),火車站的主色調是搶眼的橘黃色,三個黃色尖塔造型加上彩色玻璃窗,有著濃濃歐洲異國風情,在藍天白雲的襯托下更顯亮麗。車站裡的古董蒸汽火車更增古樸特色。
【春香湖】安排搭乘馬車環湖遊覽,看那藍天、白雲及湖畔的松林別墅倒映在平靜清澄的湖面上,構成一幅美麗的圖畫,風景詩情畫意,十分迷人,真可說是大勒的一顆明珠。
【保大皇夏宮】是越南的末代皇帝阮永瑞(封號為保大皇)在其任內的夏宮,他在大勒建有三座宮殿,這是唯一一間當作是博物館並開放給大眾參觀的宮殿!宮殿內陳列著當時保大帝曾經使用過的器皿、傢俱、客廳、臥房等等!然而建築並不像宮殿,反而像一棟法式風格的大型別墅。
【瘋狂屋】(Crazy House) 經常被描述為"童話屋",是一座非常規的建築,由越南的女建築師設計,於1990年建成並對外開放旅客參觀,因其別具特色的造型而備受世界關注,被譽為世界上最神奇的建築之一。瘋狂屋整體設計像是一棵大樹,長出很多分叉,結合了動物,蘑菇,蜘蛛網和洞穴雕塑的設計元素。其結構包括了複雜的非直線形狀,每一間屋子的設計皆不相同,無論位置、朝向、高低、形狀,皆
参观完之后乘车前往芽庄。晚餐
Day 4: Nha Trang City Tour. Stay in Nha Trang (Breakfast, Lunch, and Dinner)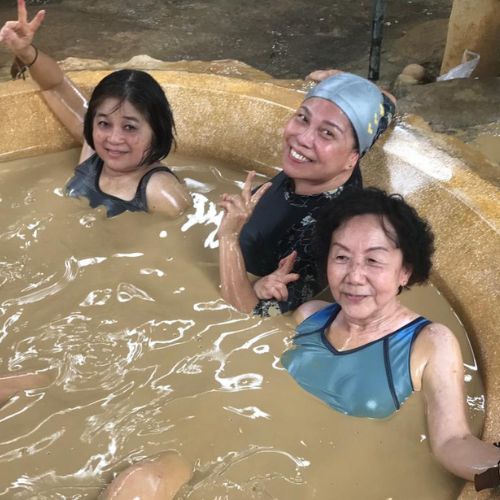 After breakfast, visit the Po Nagar Cham Towers, which exhibit architectural elements reminiscent of the Angkor Wat complex. The towers are dedicated to the goddess Yan Po Nagar. Also, visit the Stone Church and the Cham Tower. The Stone Church is a Gothic-style church built between 1928 and 1933. The Cham Tower is a landmark of Nha Trang. Then, explore the Long Son Pagoda and Hon Chong.
Take a mineral mud bath. When visiting Nha Trang, tourists often prioritize experiencing the mud bath, as it is rich in minerals and particularly beneficial for cleansing the skin. Have BBQ Seafood Dinner at Gilled Garden. Overnight in Nha Trang
第四天: 住在芽庄(含早。午餐。晚餐)
早餐之后参观占族婆那加占婆塔-占婆塔的建筑风格有些吴哥窟的味道,这里供奉的是天衣女神。参观石头教堂与沉香塔,石头教堂是一座哥特式教堂,建于1928至1933年。沉香塔是芽庄的一个地标。龙山寺,石岬角 矿泉泥浆浴,凡是游客到了芽庄宁可不吃海鲜也要去泡泥浆浴,该地富含有大量矿物元素,尤其对清洁皮肤具有湿的功效。
Day 5: Nha Trang Departure ( Breakfast)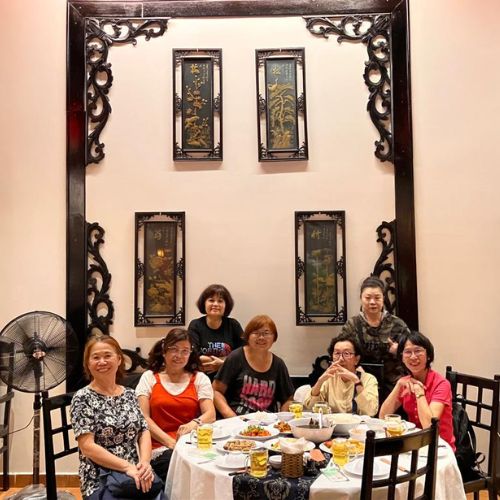 Breakfast at the hotel, Free and easy until transfer to the Cam Ranh airport for flight home sweet home. End of our services.
第五天: 早餐之后游客自由活动到送机时
Hotel and cruise
| | | |
| --- | --- | --- |
| Destination | 3 stars | 4 stars |
| DALAT | 3* Lens Hotel – Classic Room or Similar | 4* Sammy Dalat – Superior Room or Similar |
| NHA TRANG | 4* Red Sun Hotel – Deluxe Room or Similar | 4* Red Sun Hotel – Deluxe Room or Similar |
Tour Cost: Price in USD / per pax (Valid until 31st Dec, 2023 )
| | | | |
| --- | --- | --- | --- |
| Group | 3 stars | 4 stars | Transport |
| Adult twin sharing tour fare 8-10 p | $371 | $401 | 16s van |
| 11-14P | $355 | $385 | 10-13p = 29s county |
| 15-20p | $343 | $375 | 14-19p = 29s thaco |
| 21-25p | $322 | $353 | 20-24P = 34S thaco |
| 26-31p | $313 | $344 | 25p up =45s |
| 32p up | $309 | $341 | |
| Single supplement | $70 | $96 | |
| Child below 12 years without extra bed | 60% | 60% | |
| Child below 12 years with extra bed | 85% | 85% | |
| Child from 12 years share d twin room | 100% | 100% | |
Children Policy:
Under 2 years ( Parents will pay if anywhere request for fee):

free of charge

Child from 11 years (Share Room with 1 Adult):

100% adult fare

Child from 2-10 years (Share Room with 1 Adult):

100% adult fare

Child from 2-10 years (with extra bed):

90% adult fare

Child from 2 - 10 years ( without extra bed):

75% adult fare