7D6N Hagiang - Du Gia - Meo Vac - Cao Bang - Ban Gioc Waterfall Tour
Hanoi - Hagiang - Quan Ba - Nam Dam - Yen Minh - Yen Minh French Garrison Ruins - Lung Ho Valley - Du Gia Valley - Ma Pi Leng Pass - Nho Que River - Cao Bang - Ban Gioc Waterfall - Lang Son
7 days 6 nights

Hanoi

Hanoi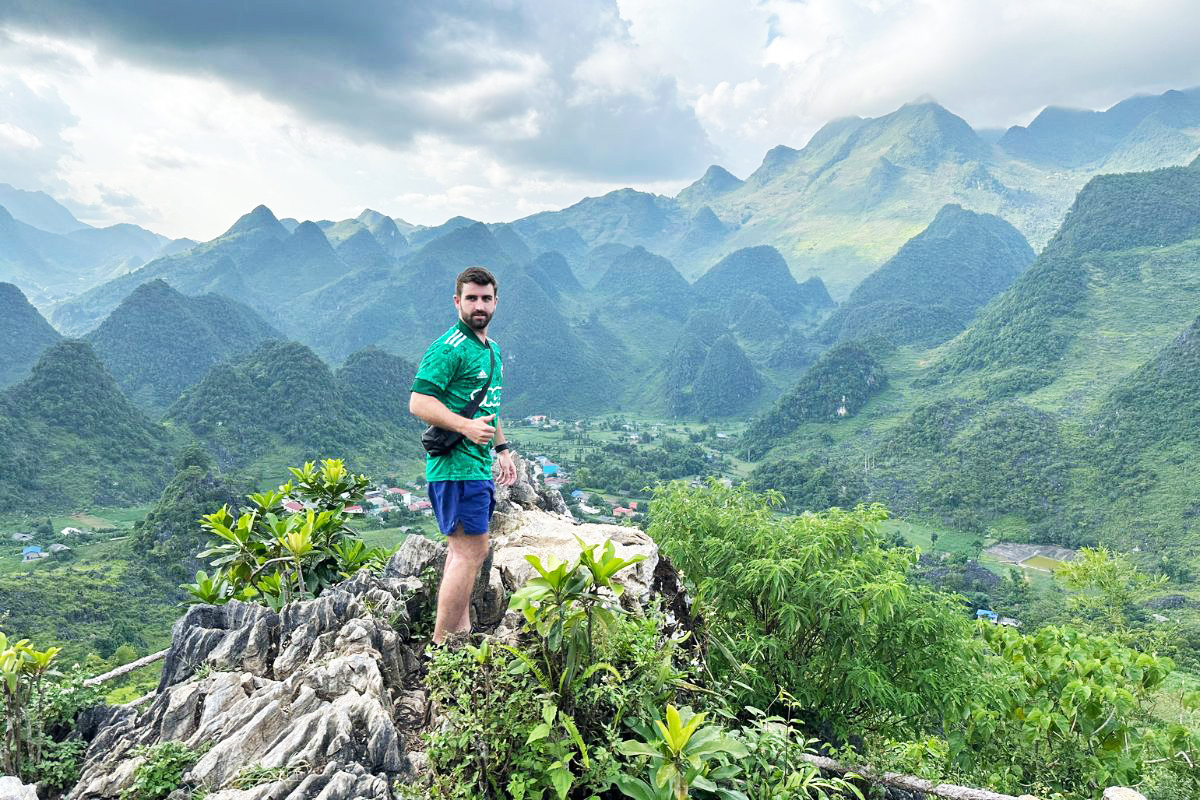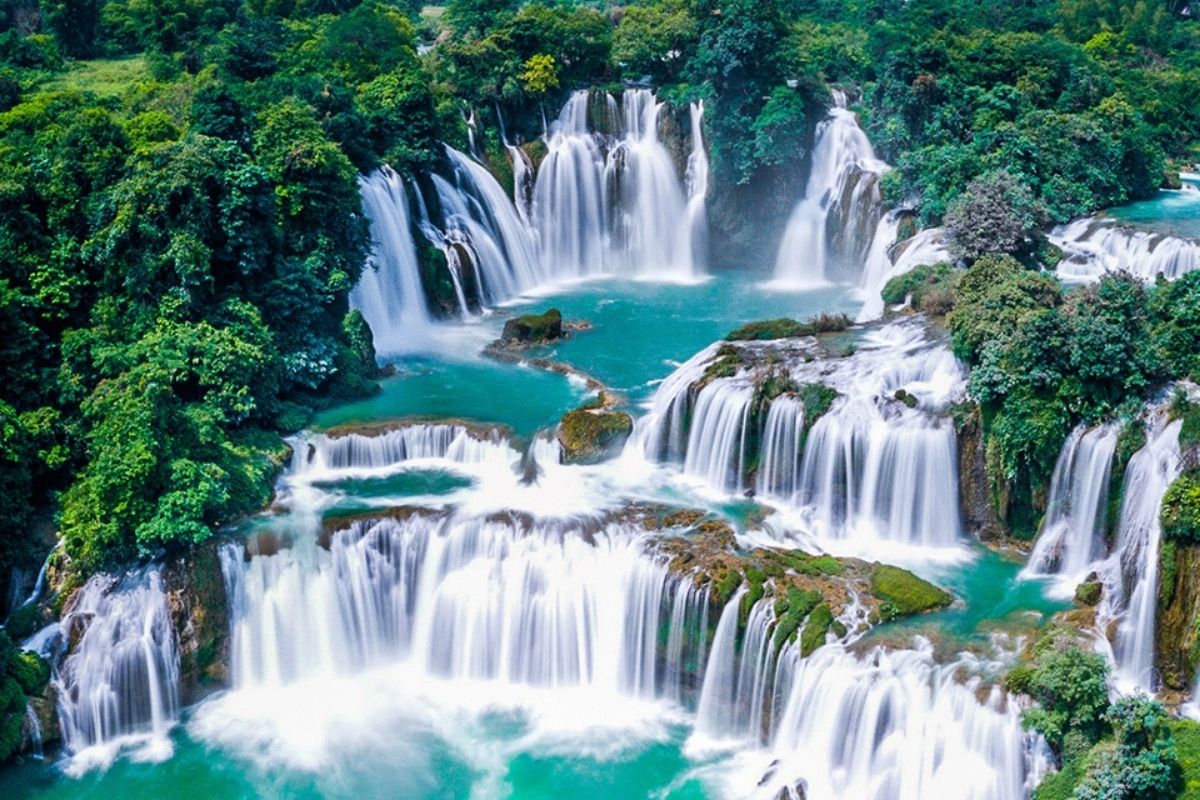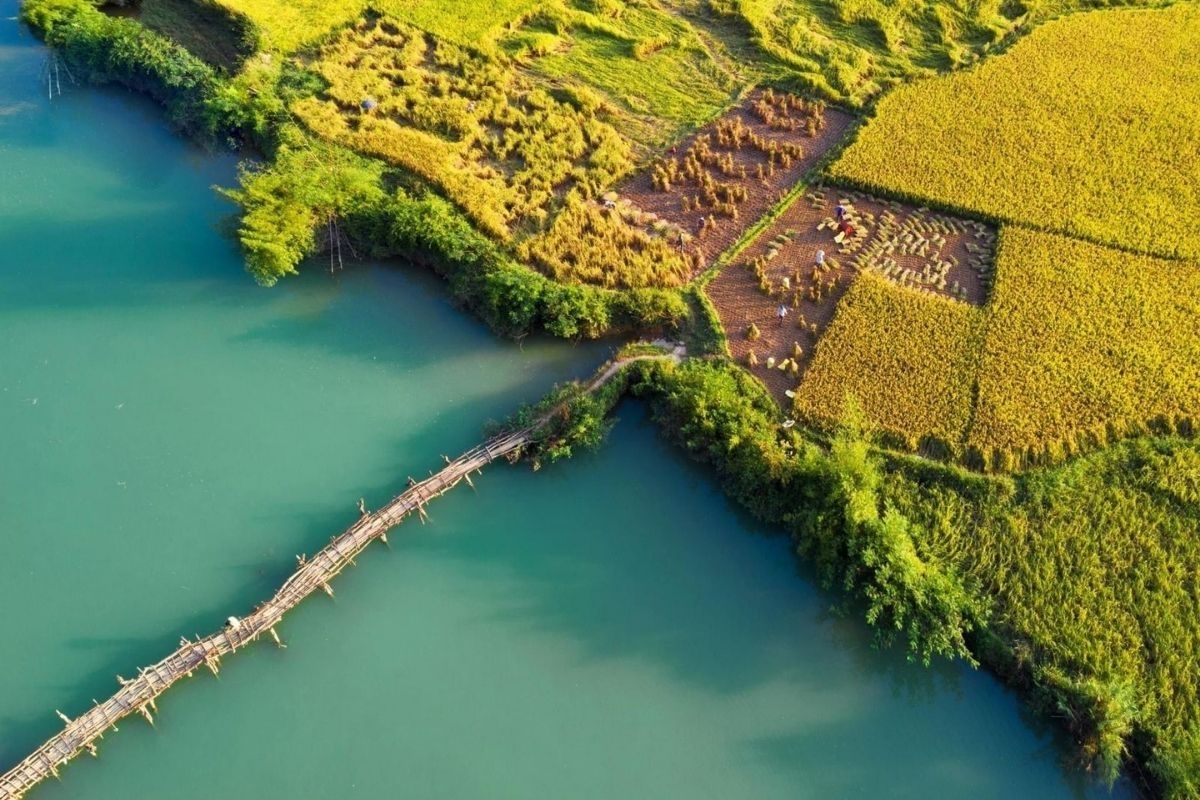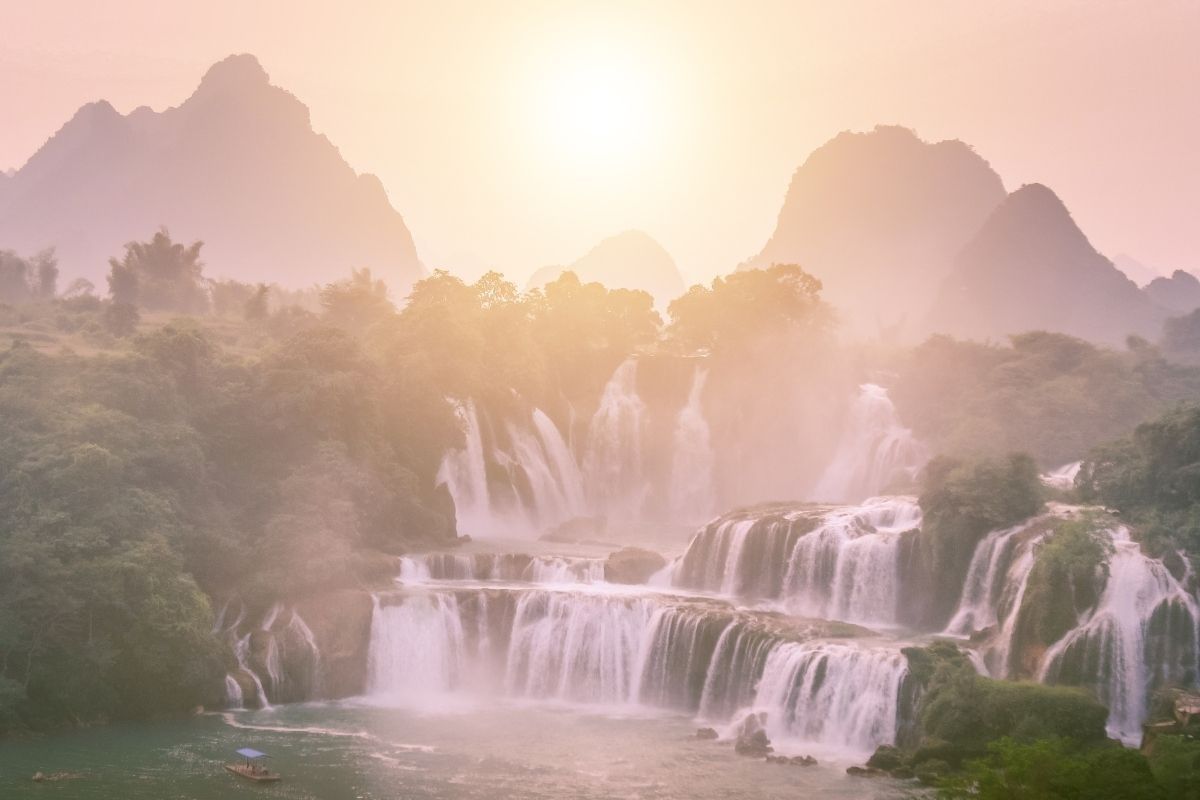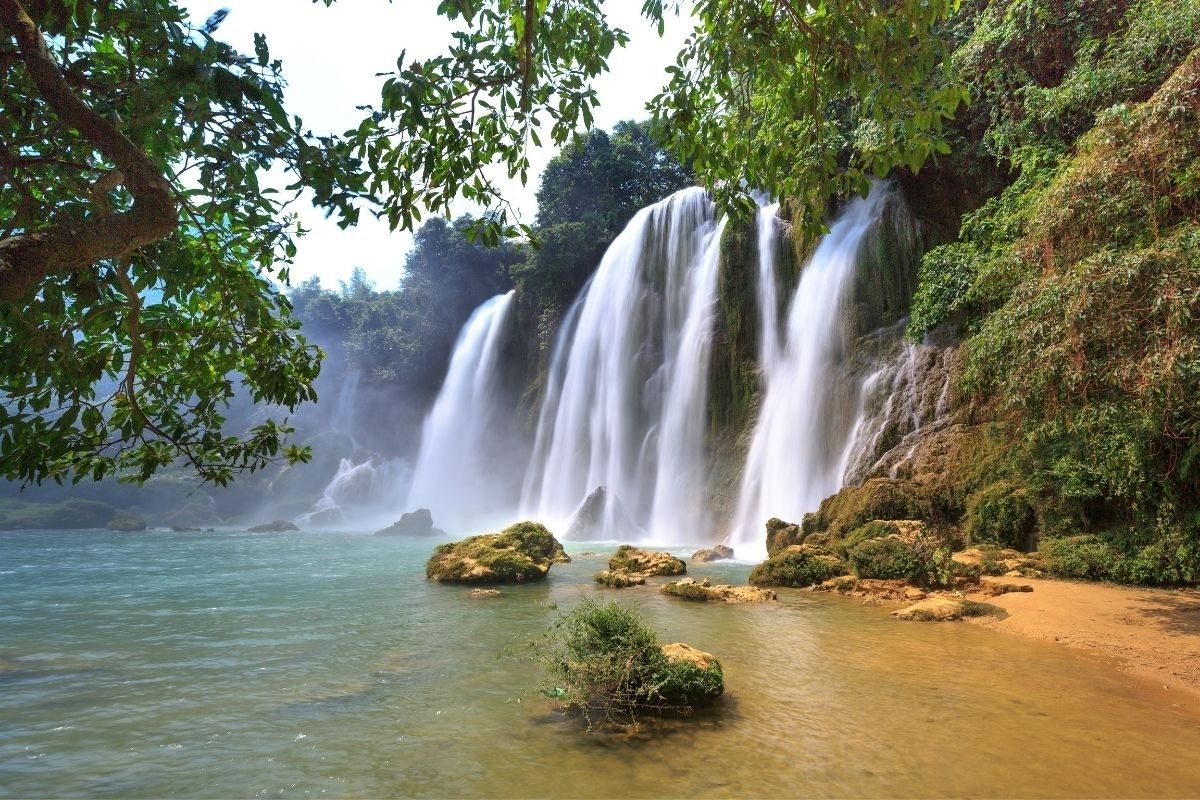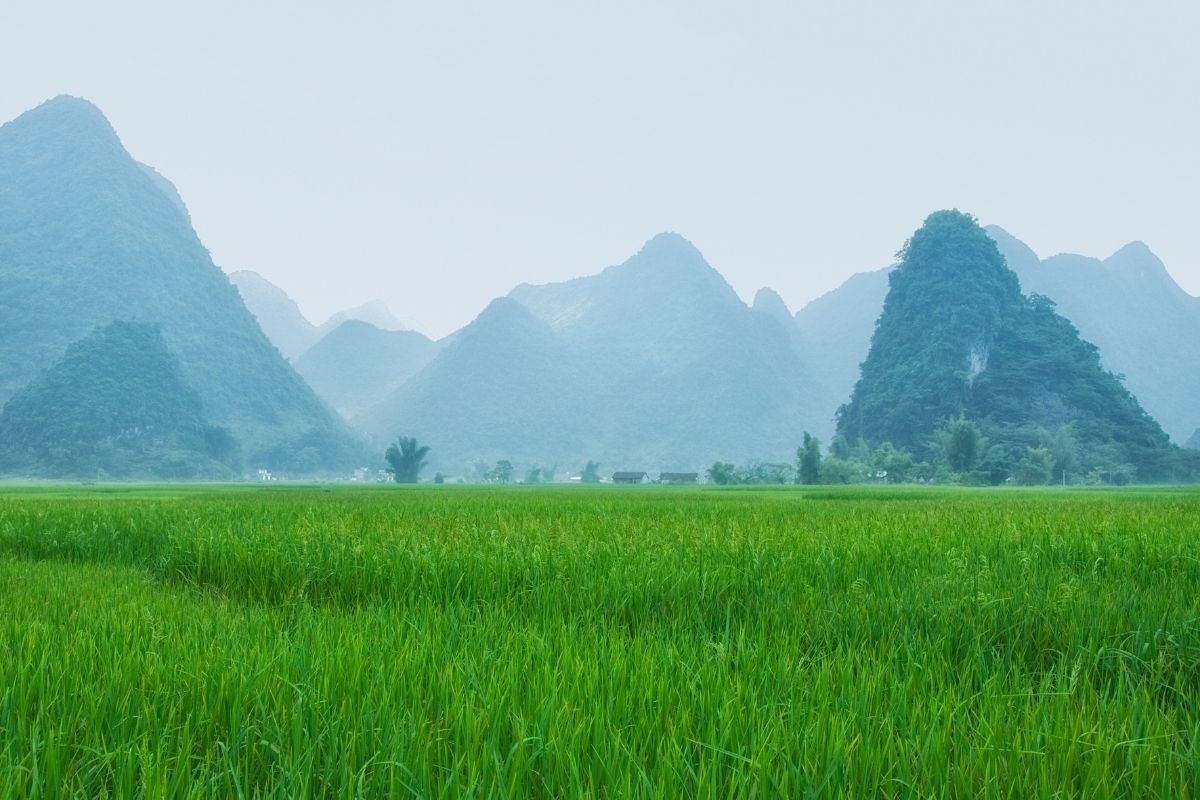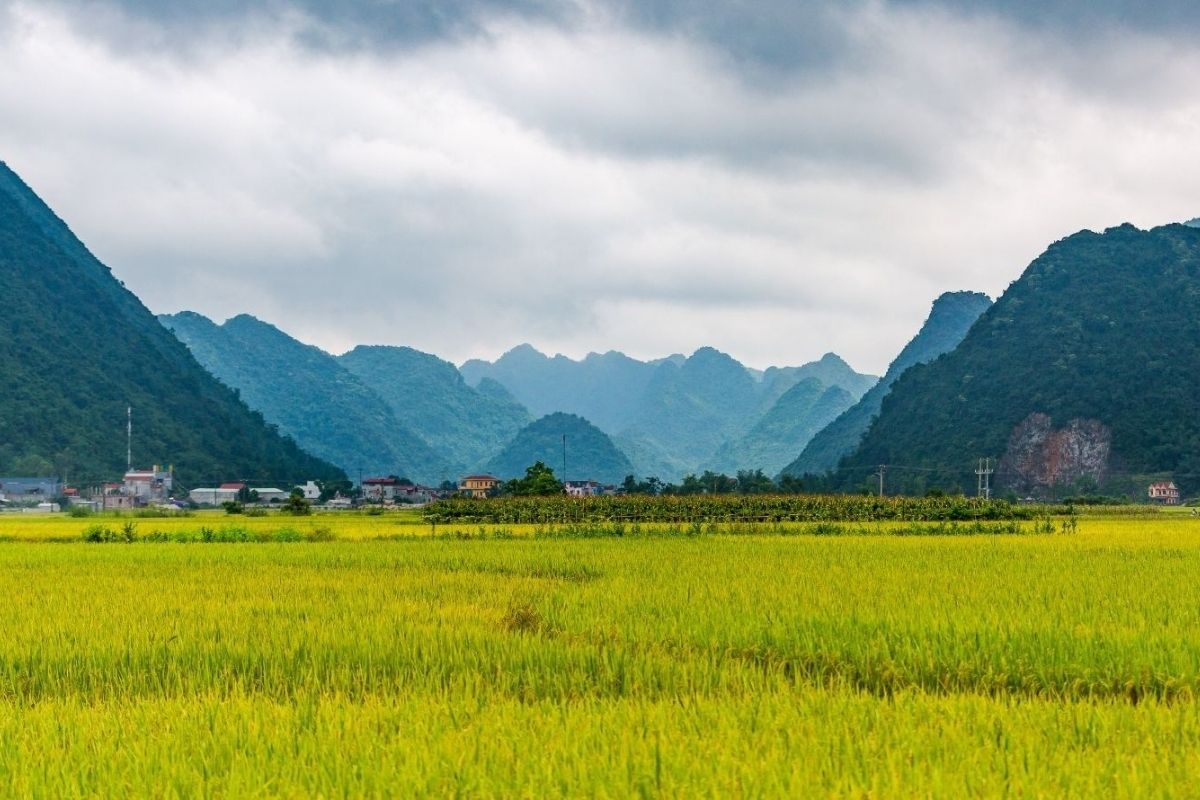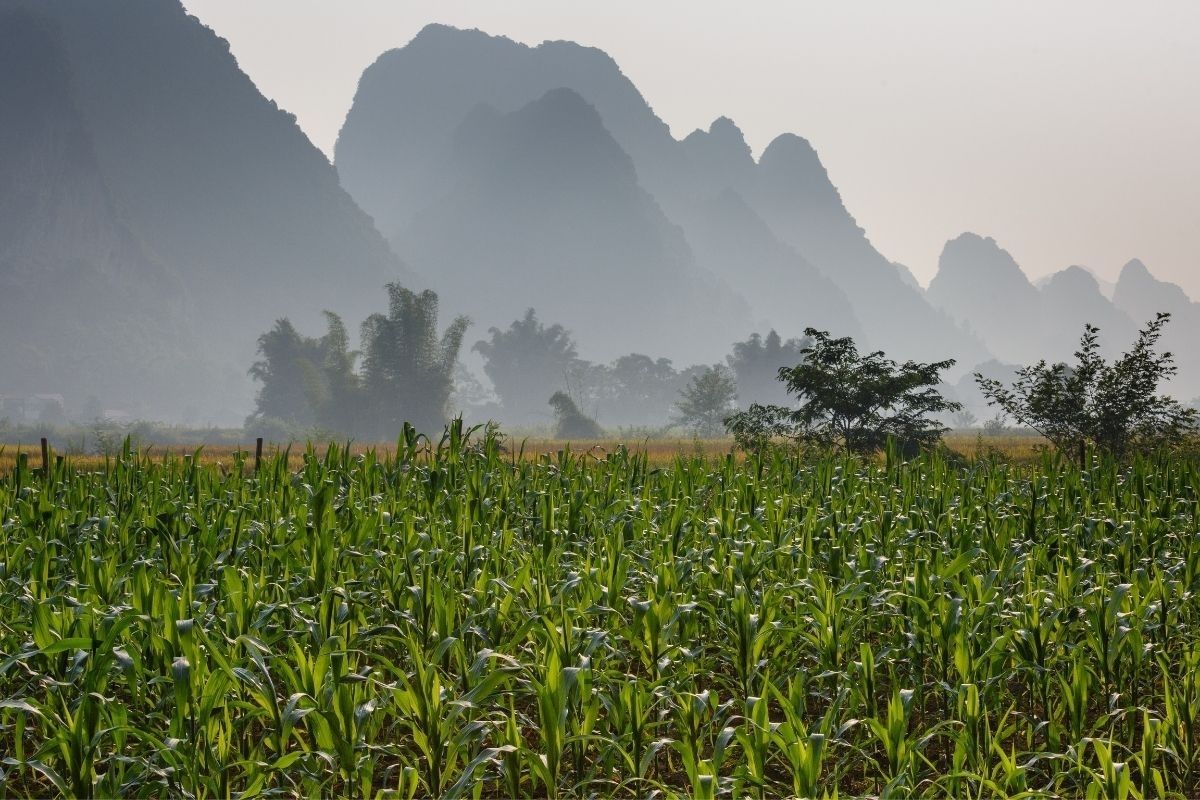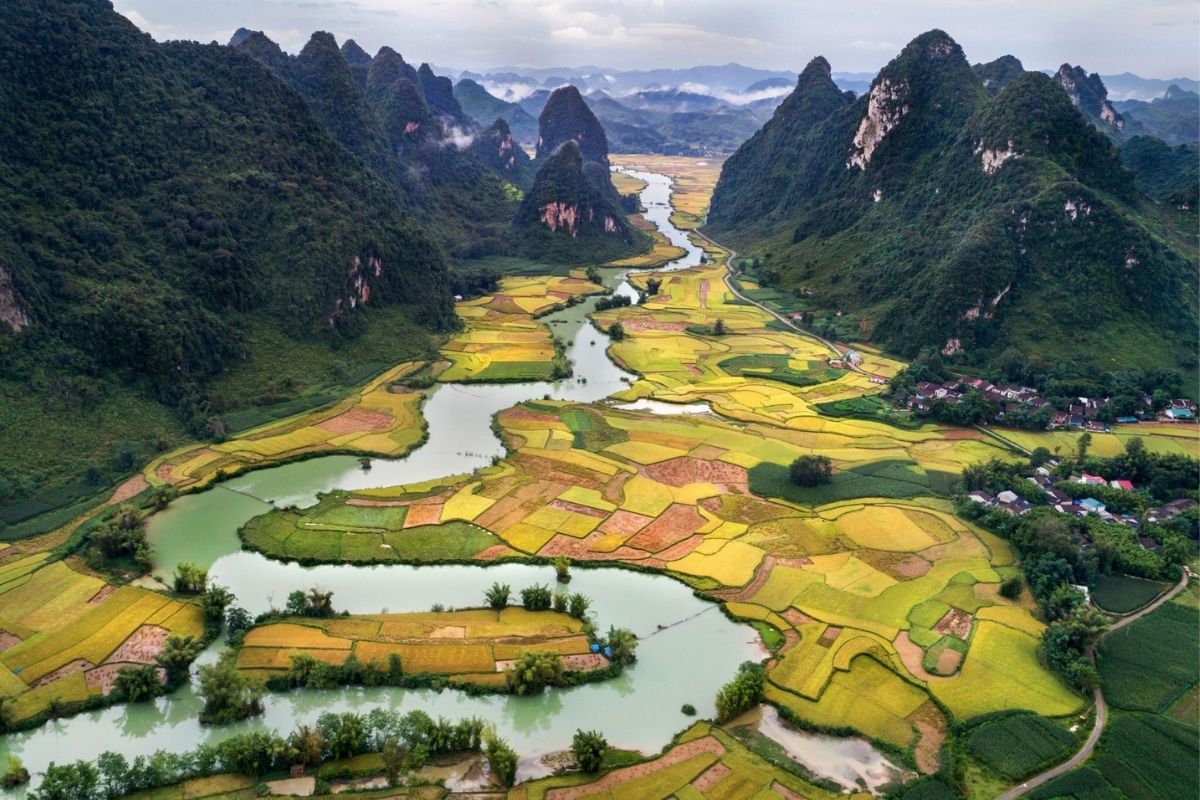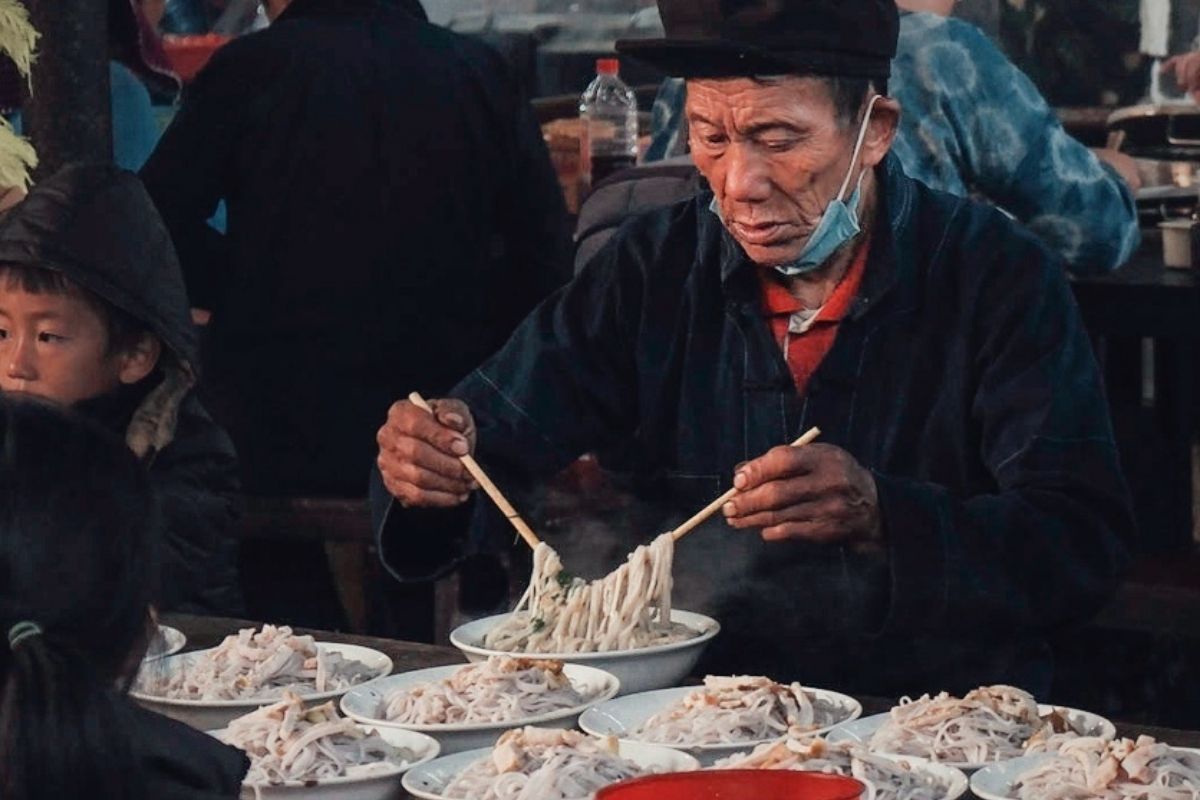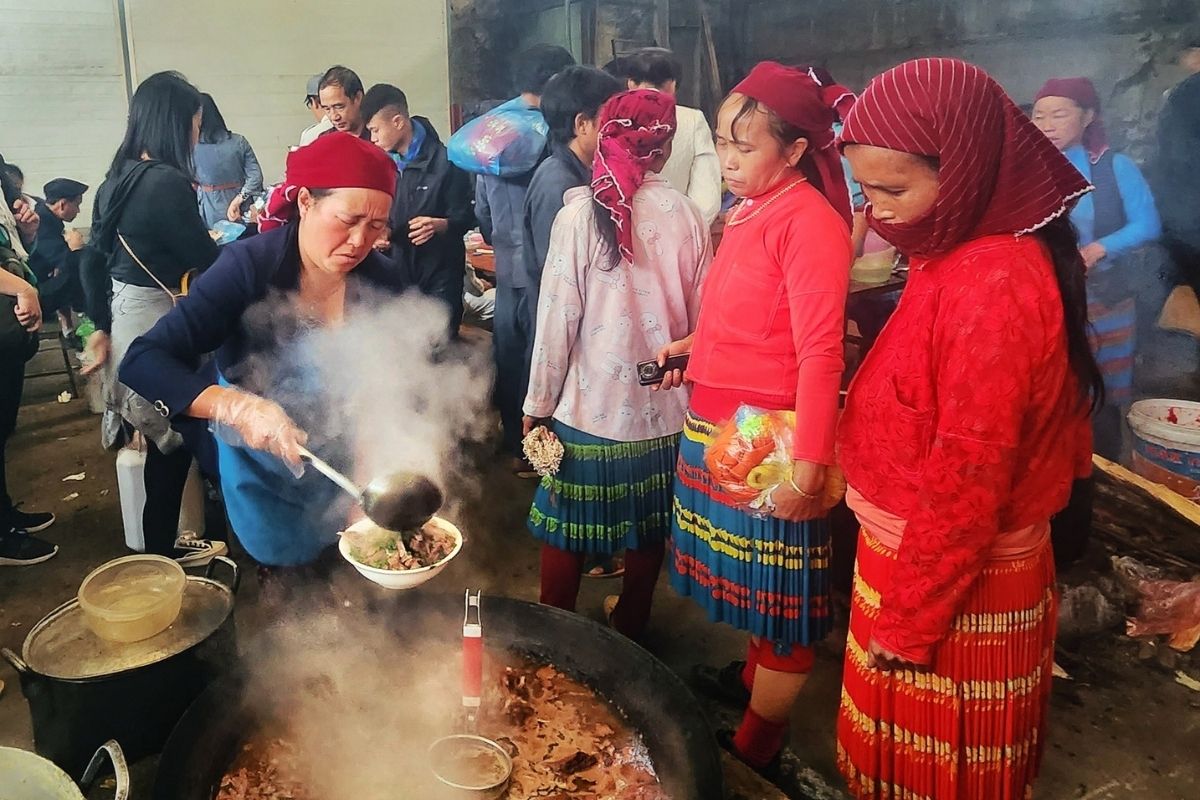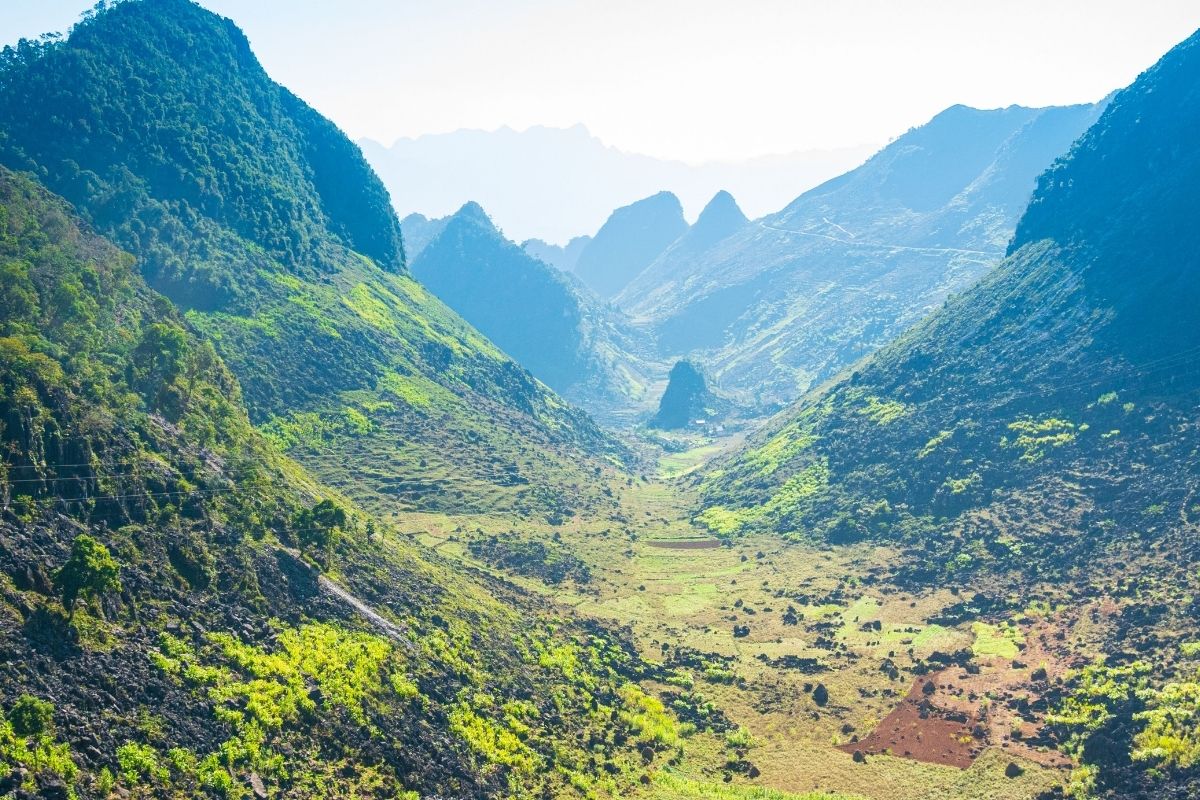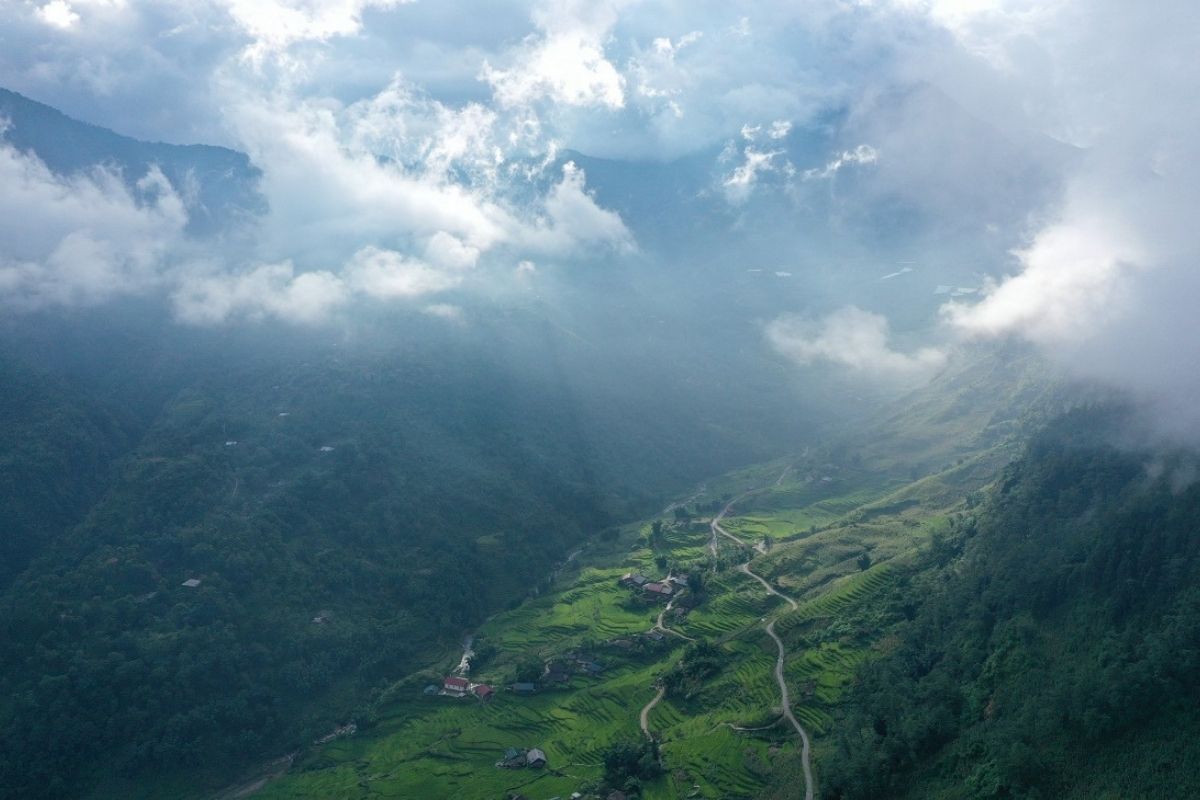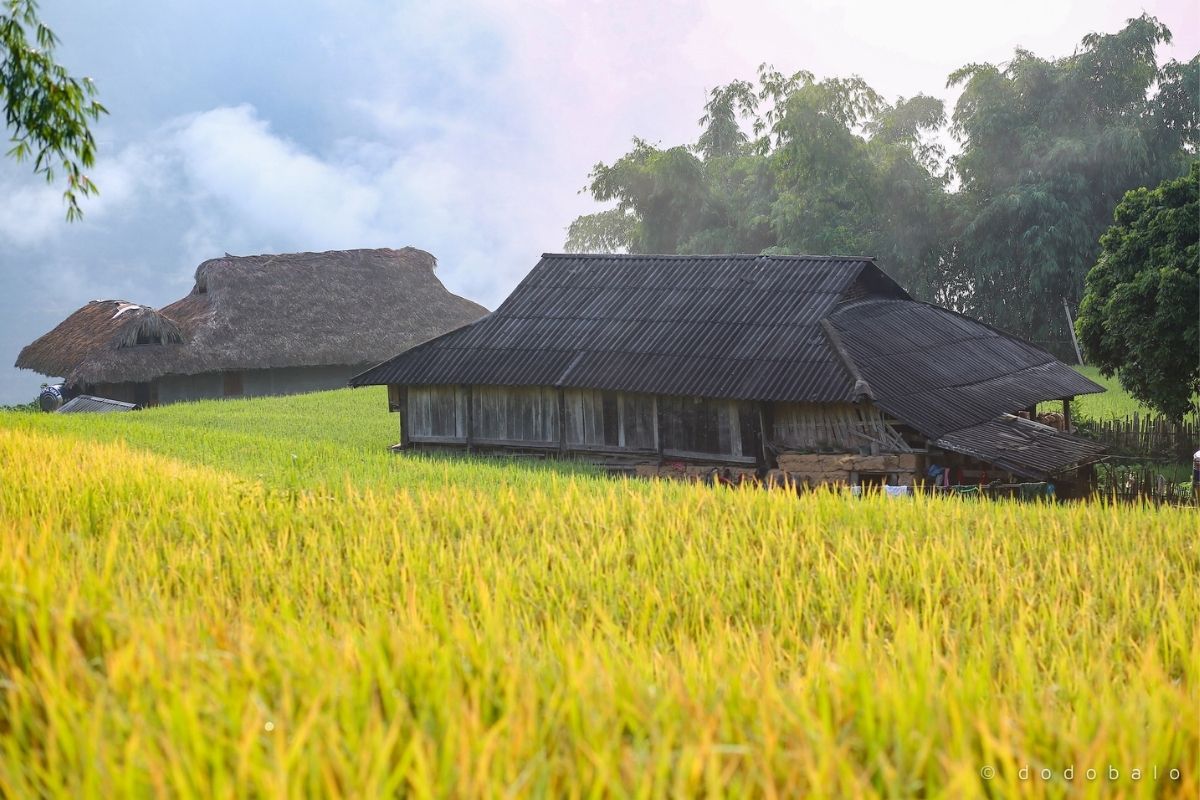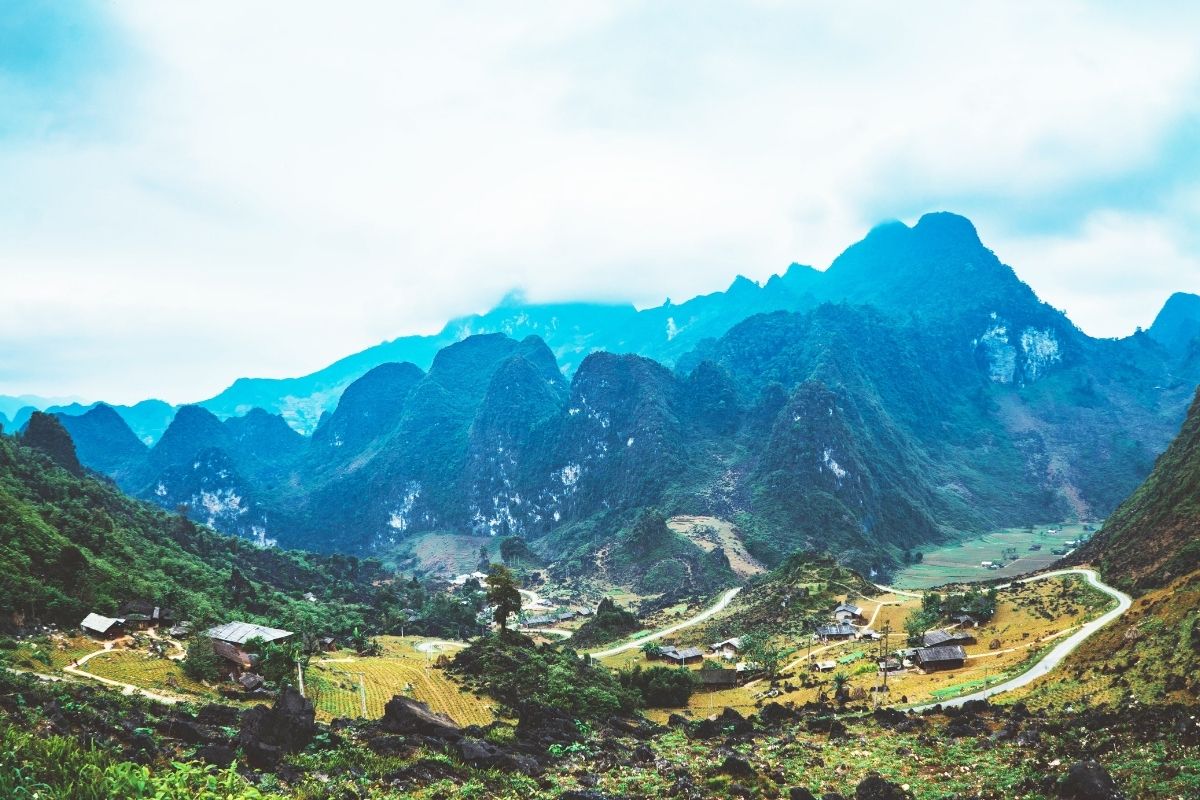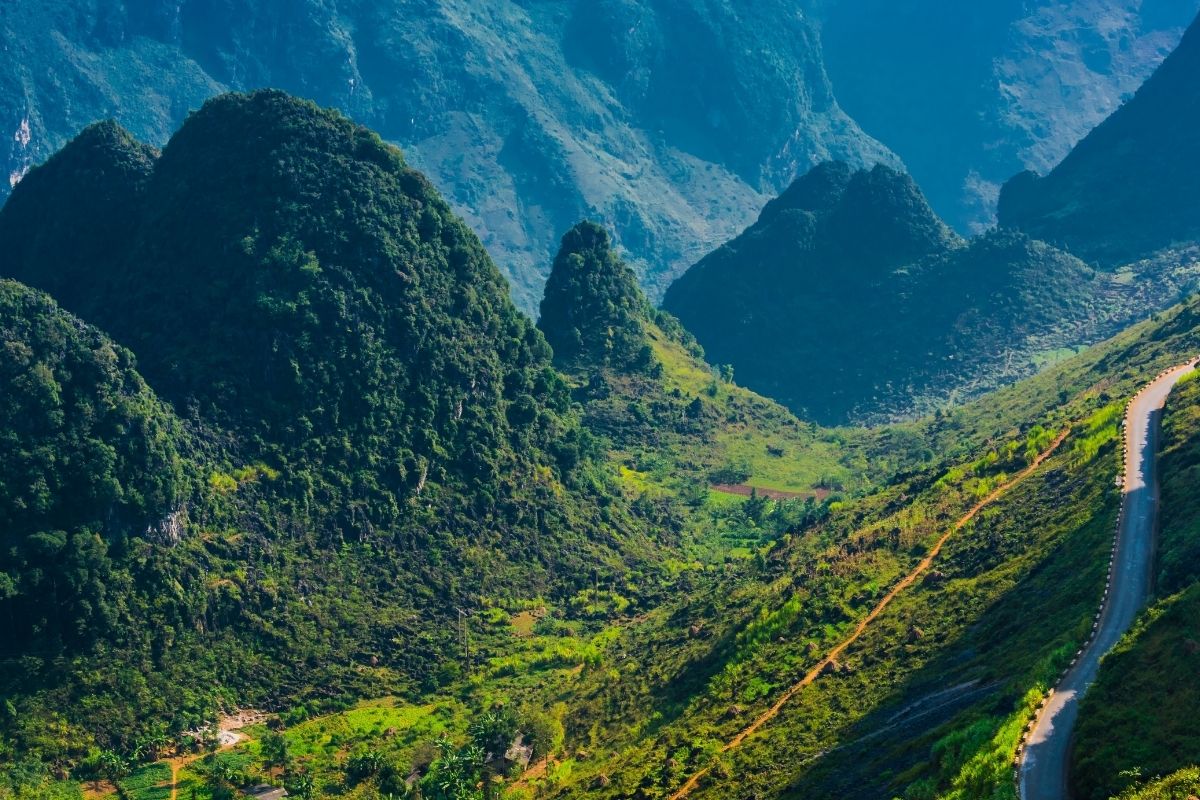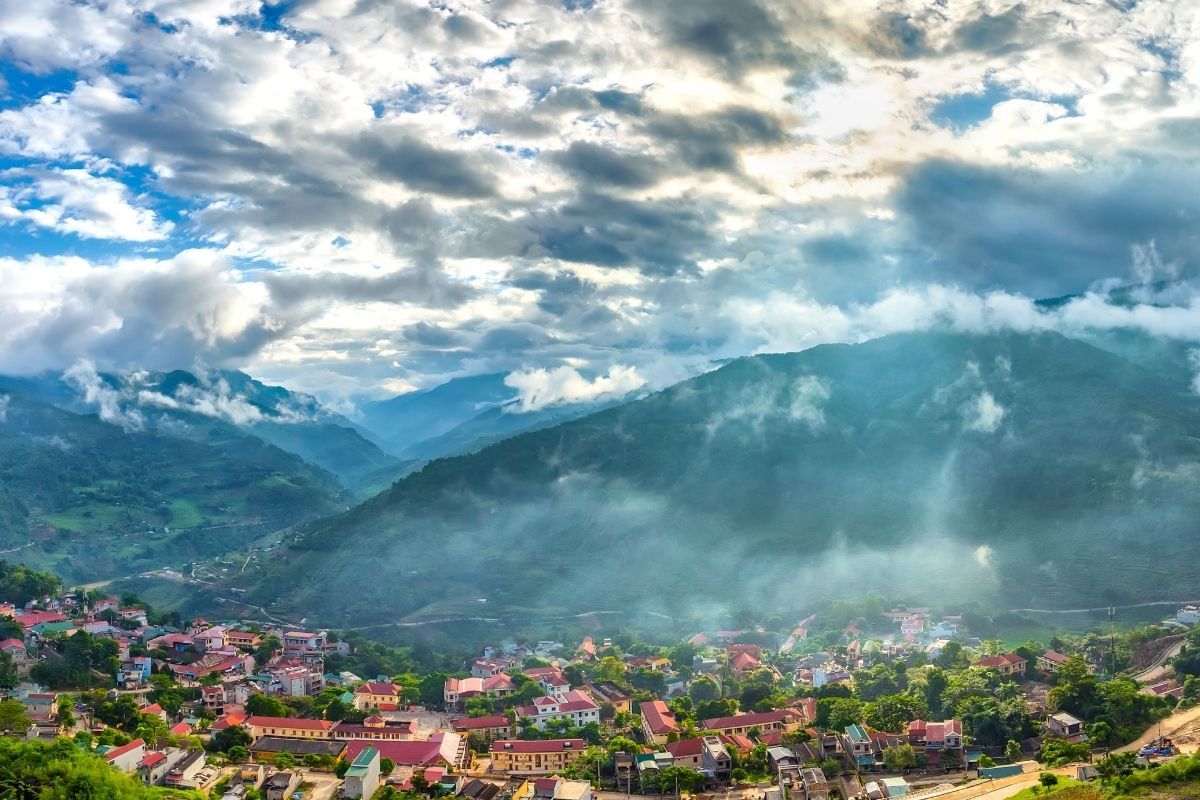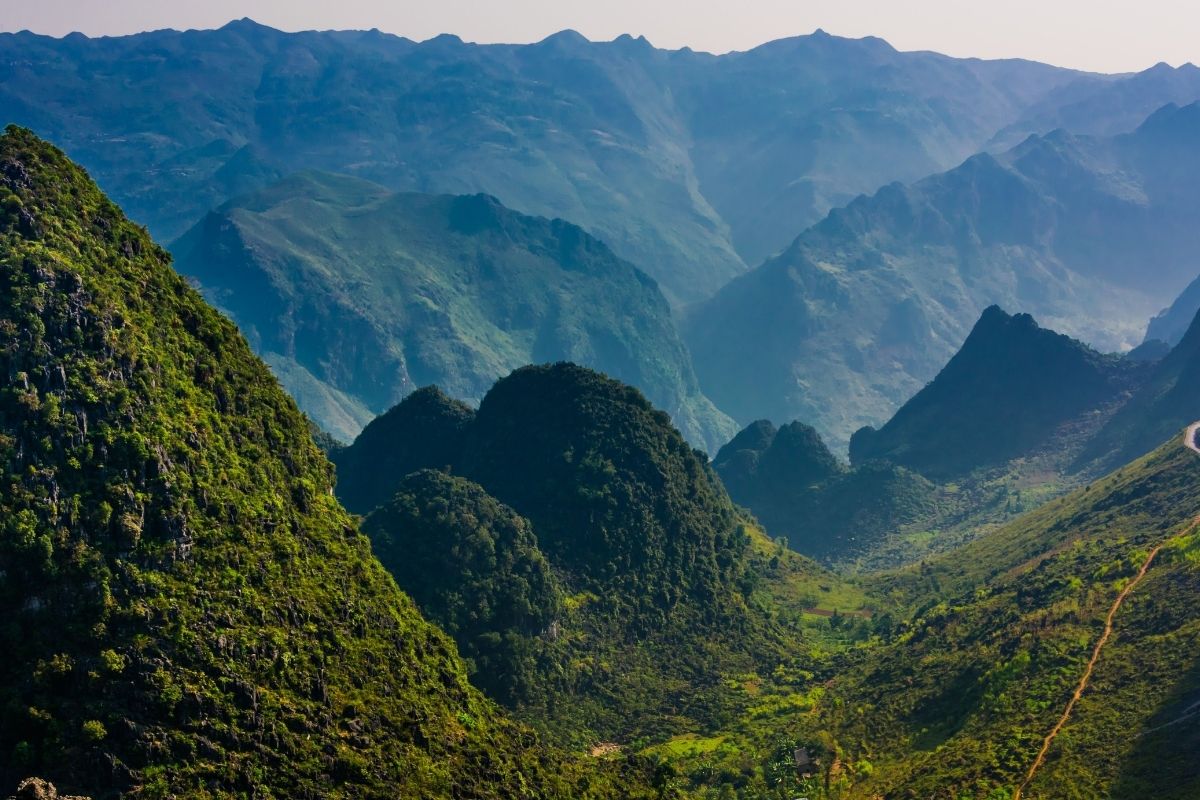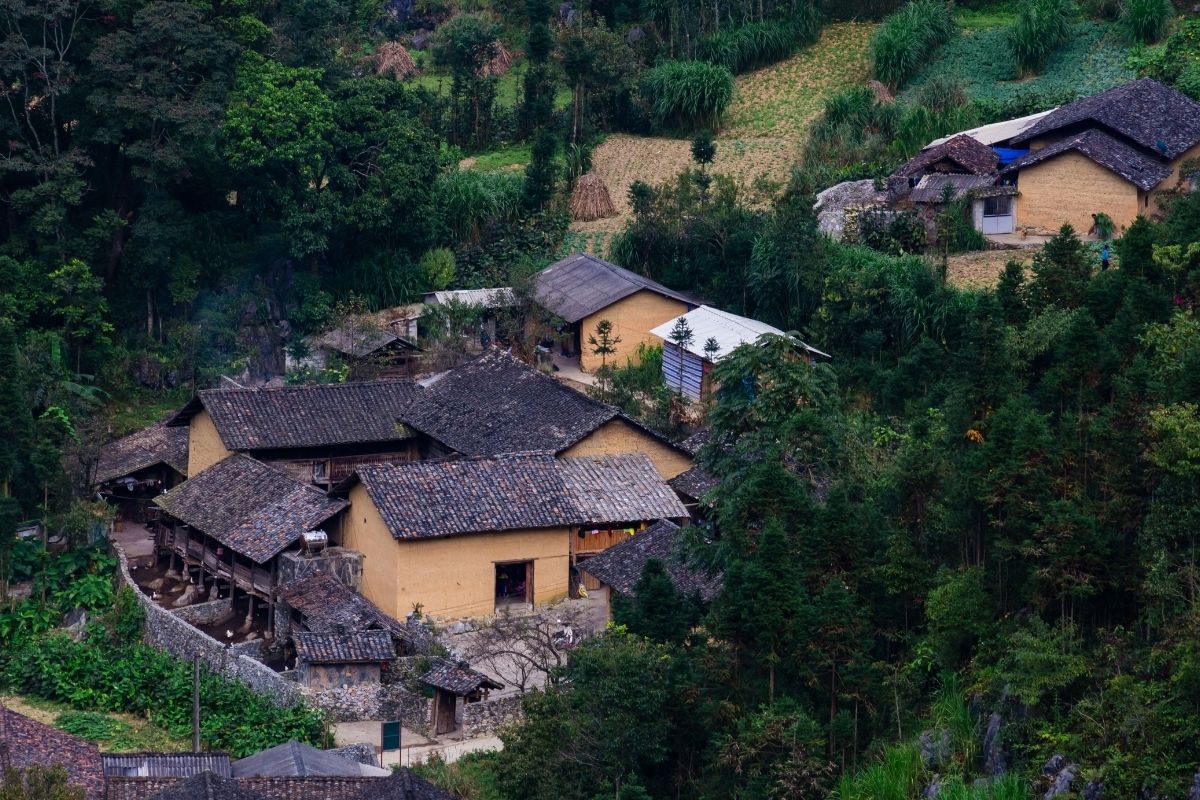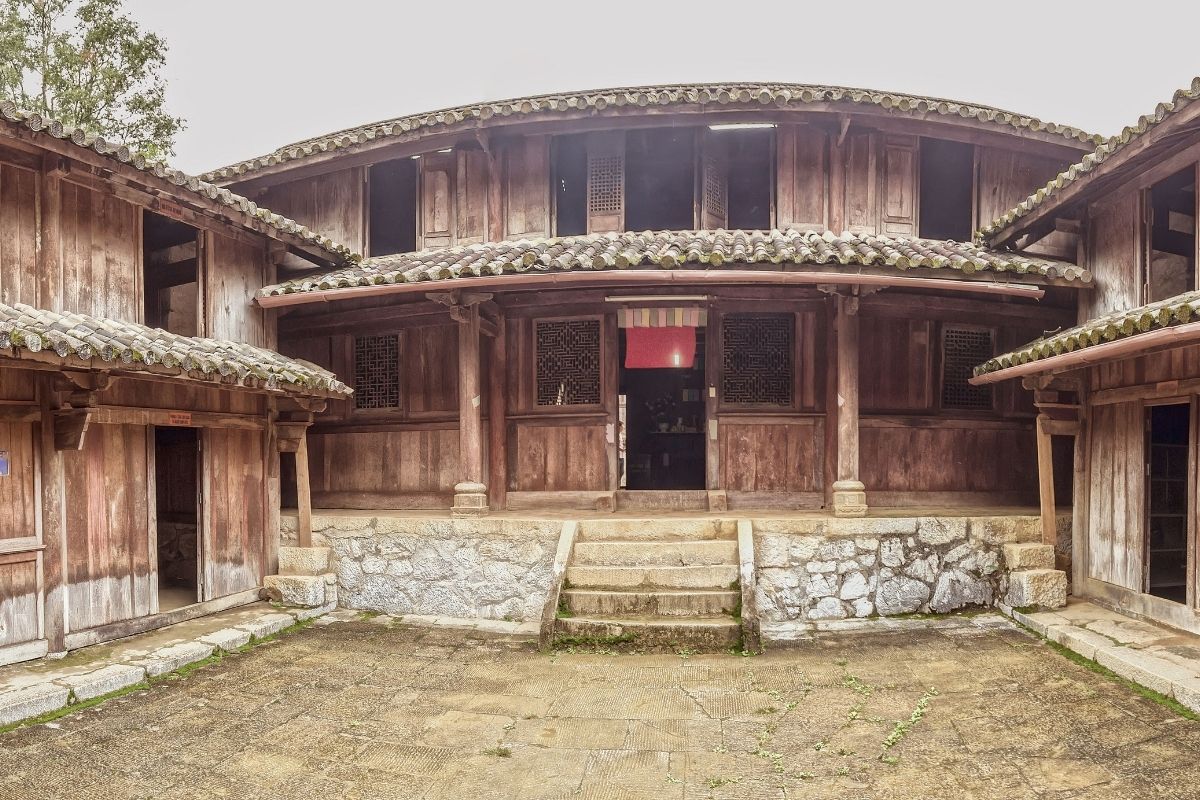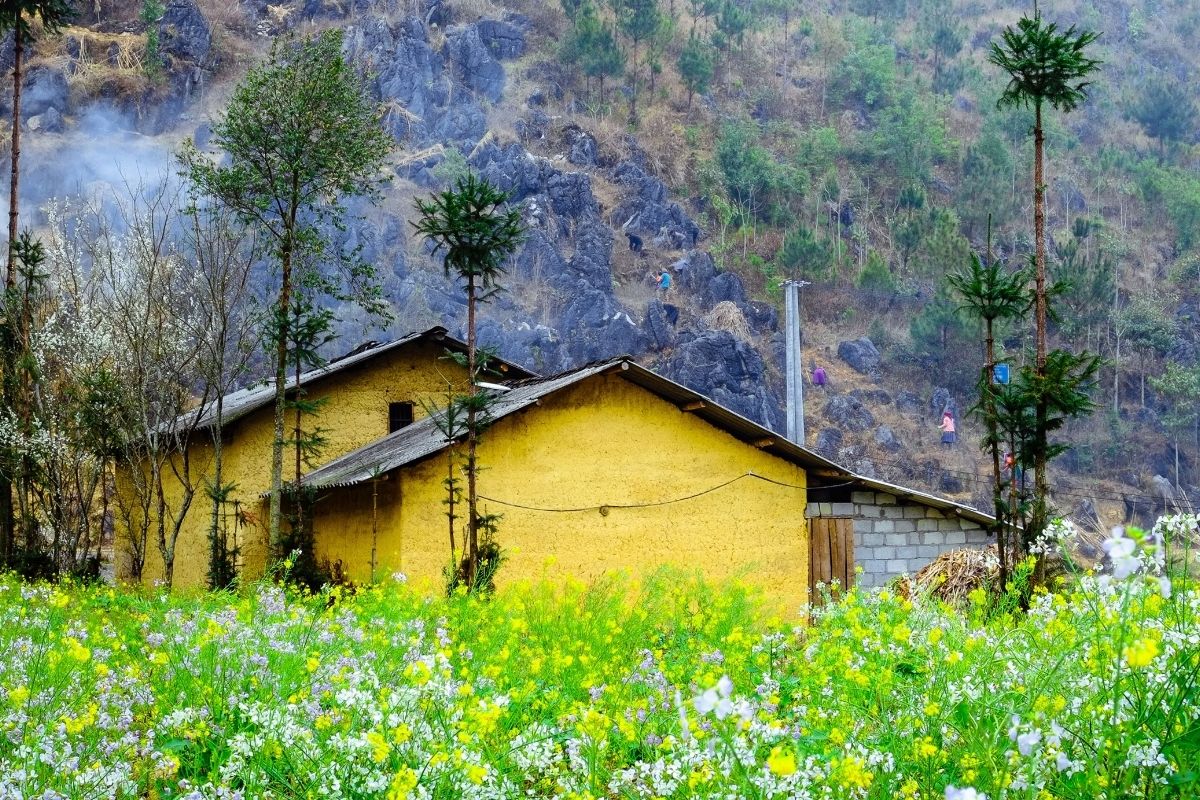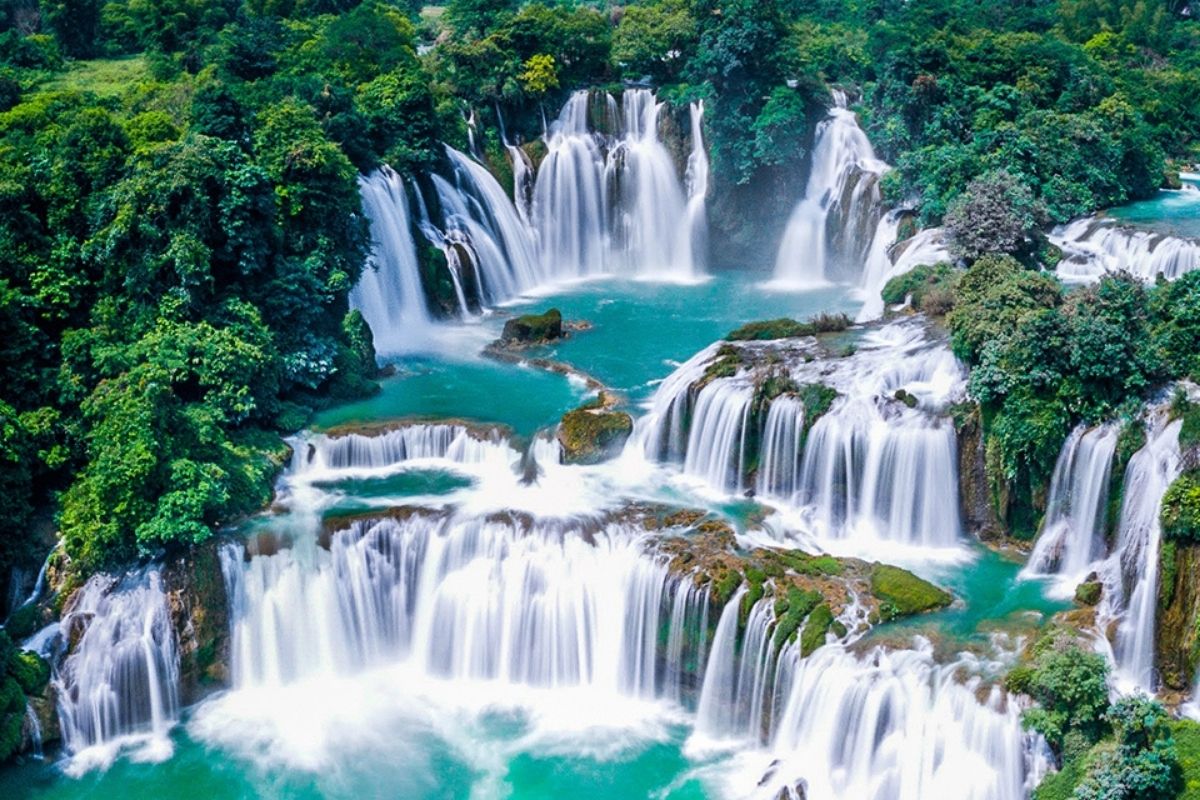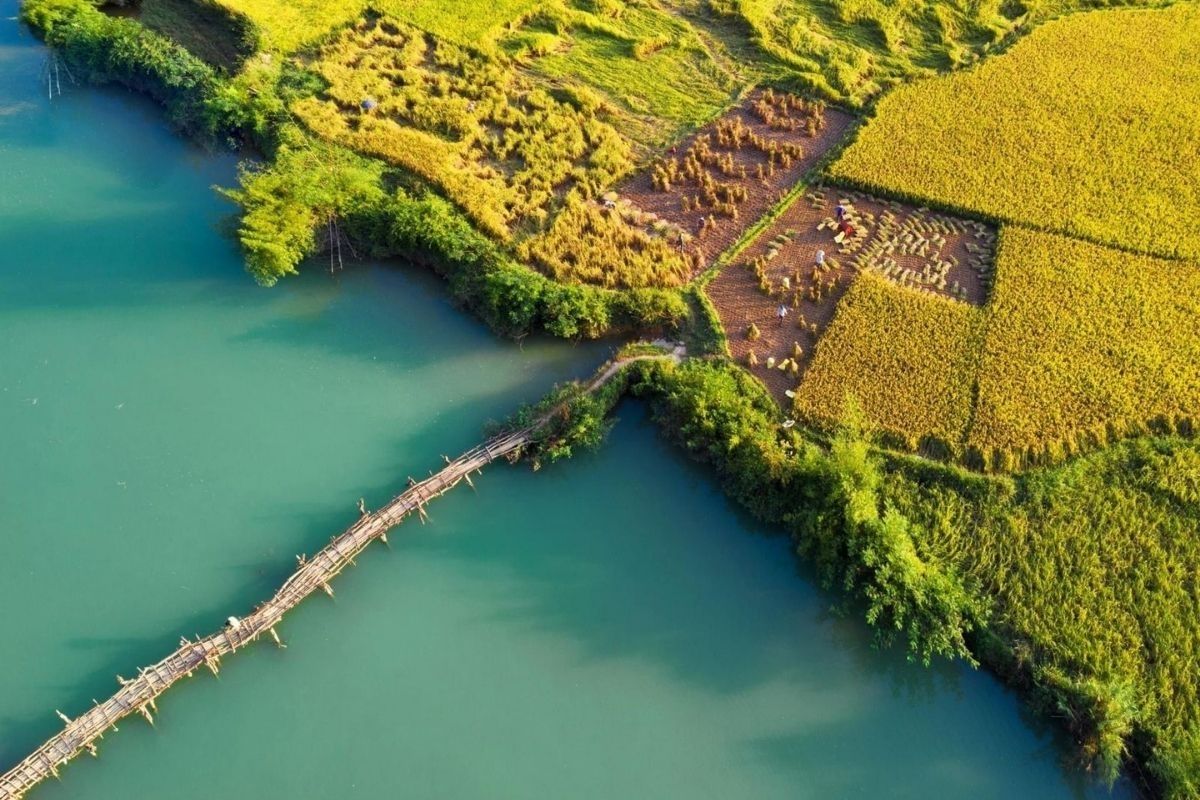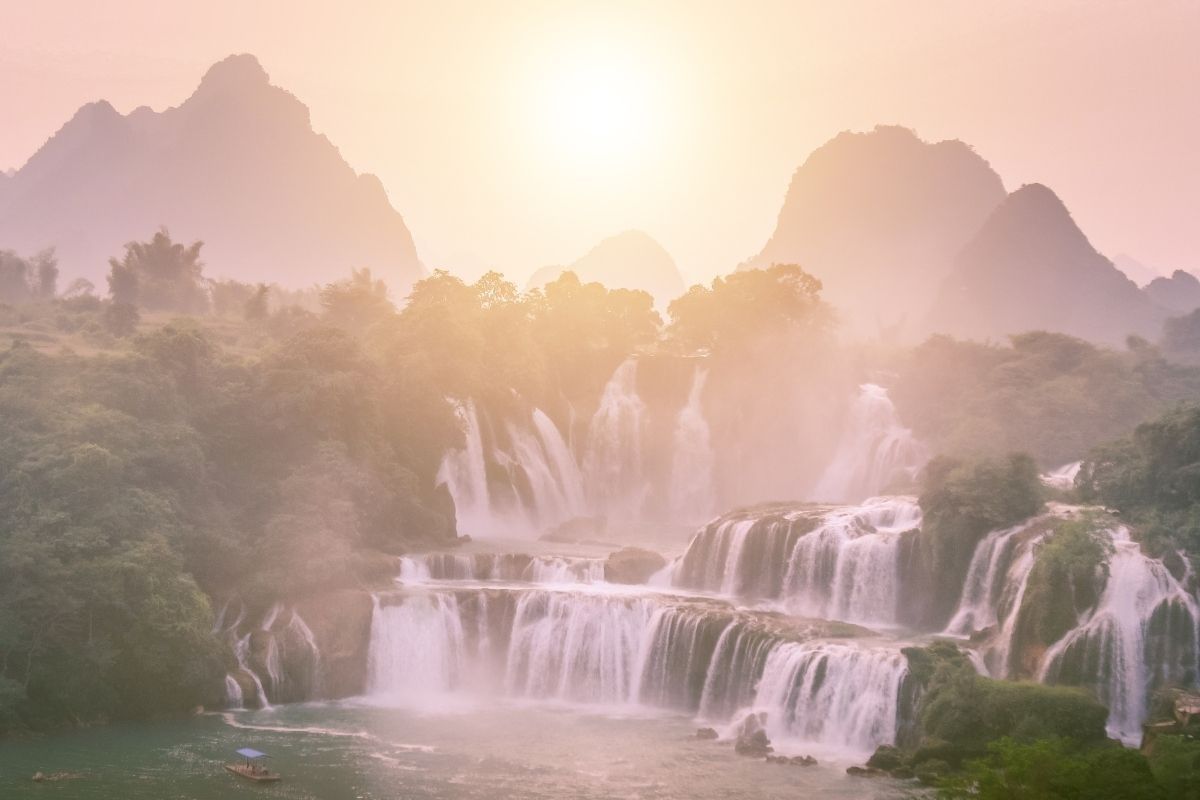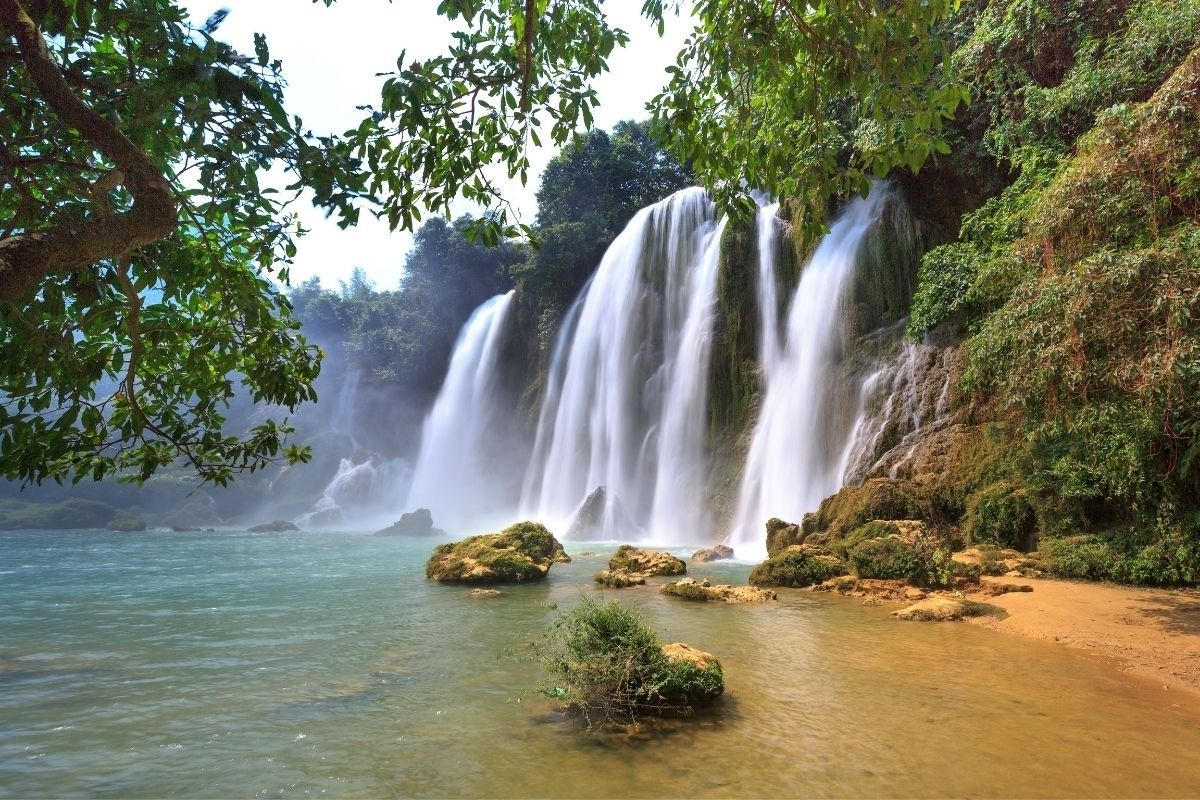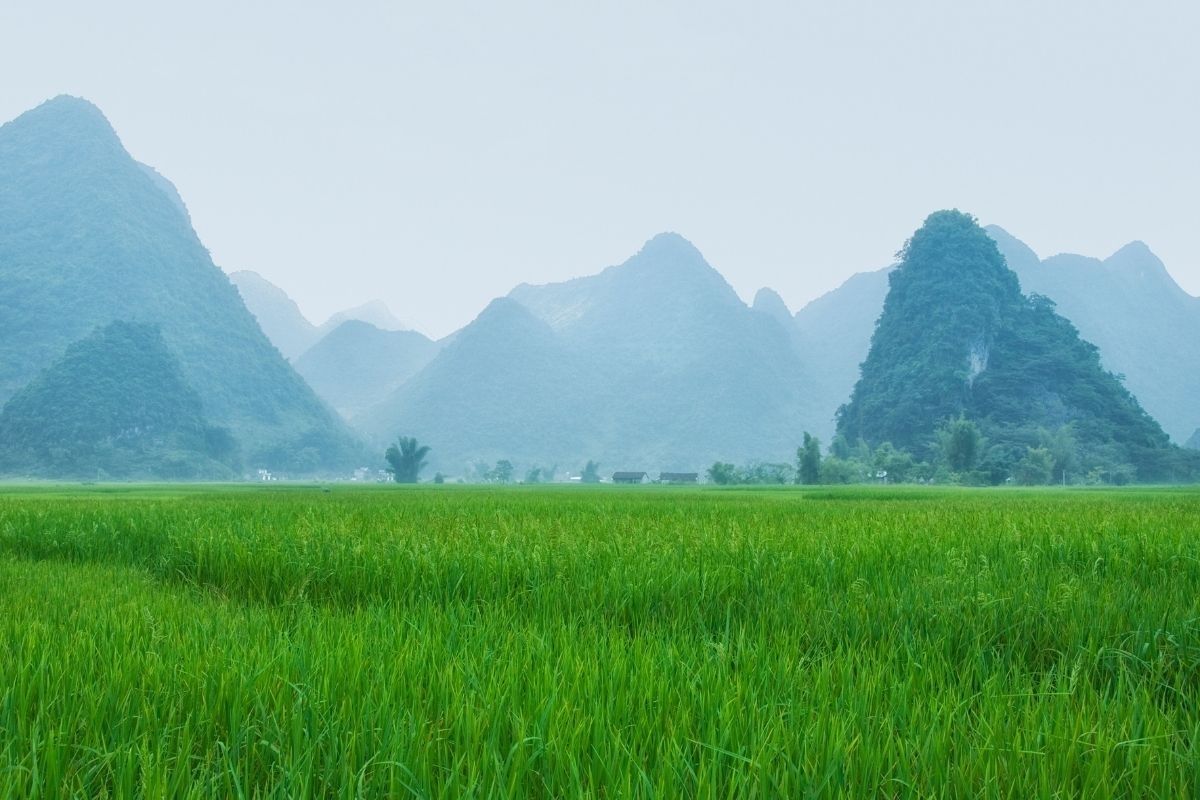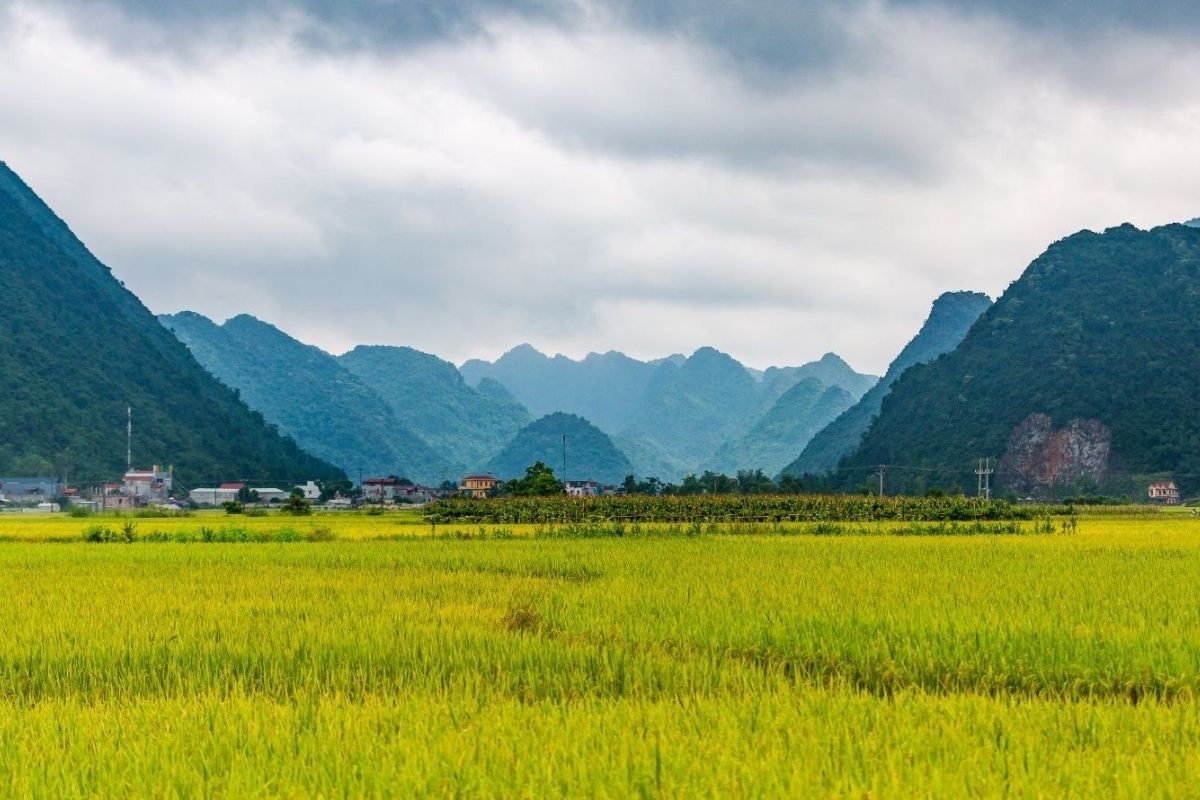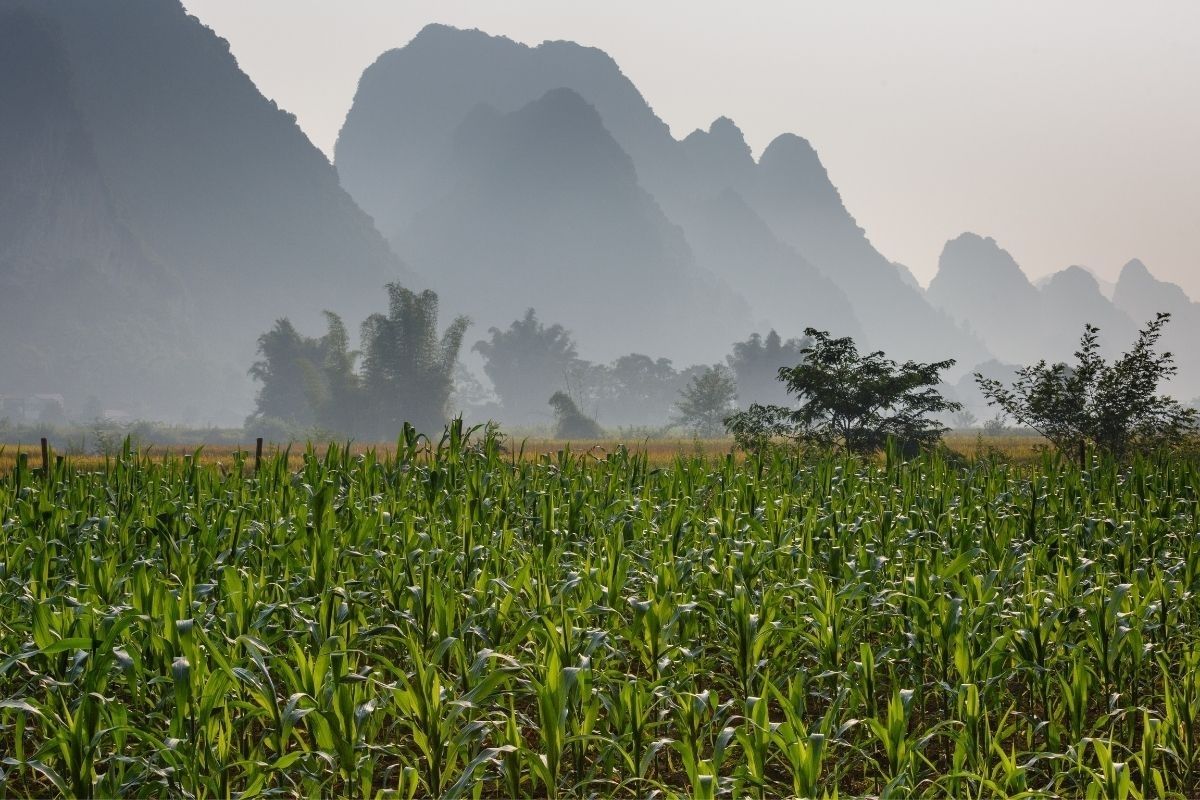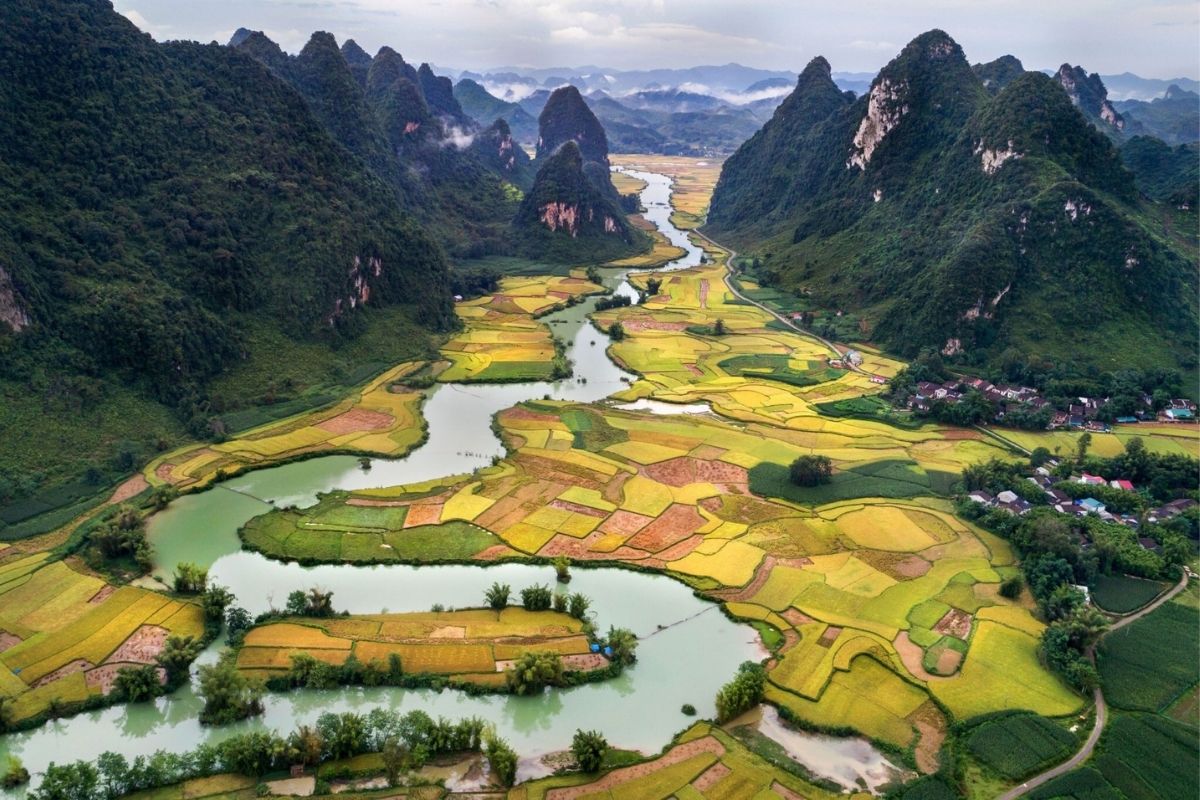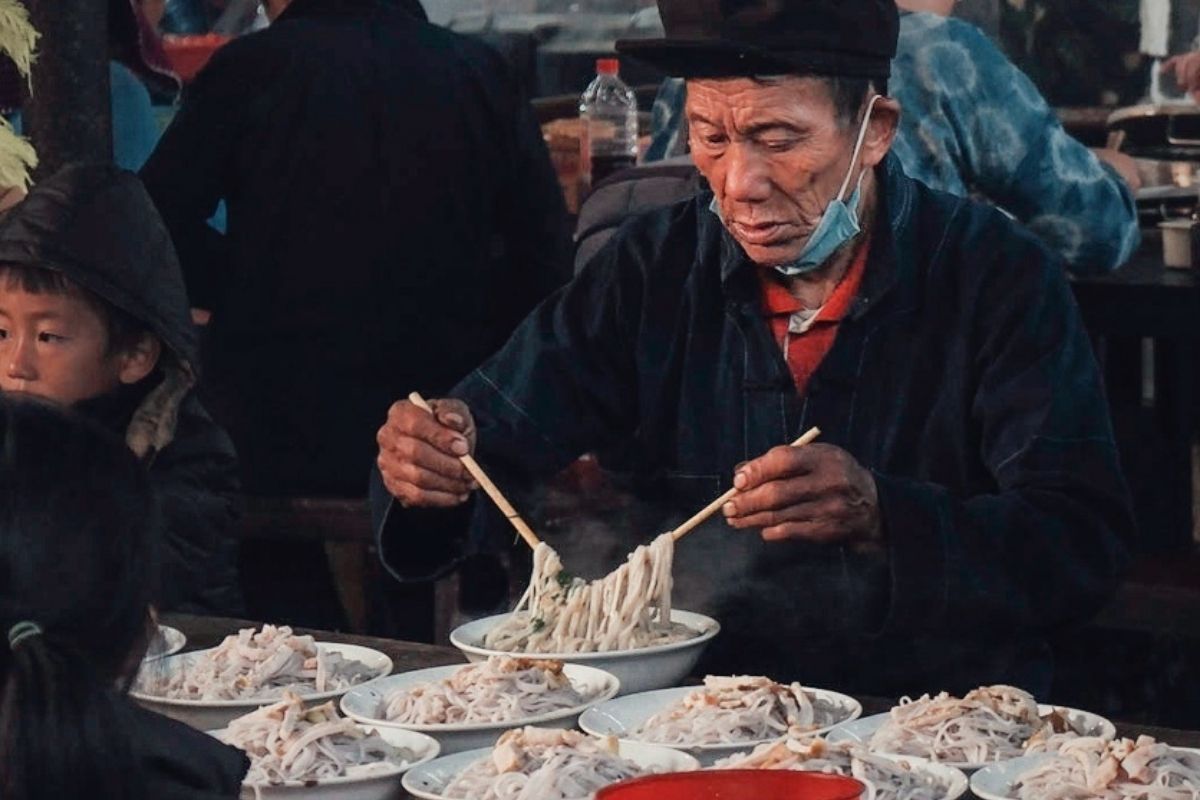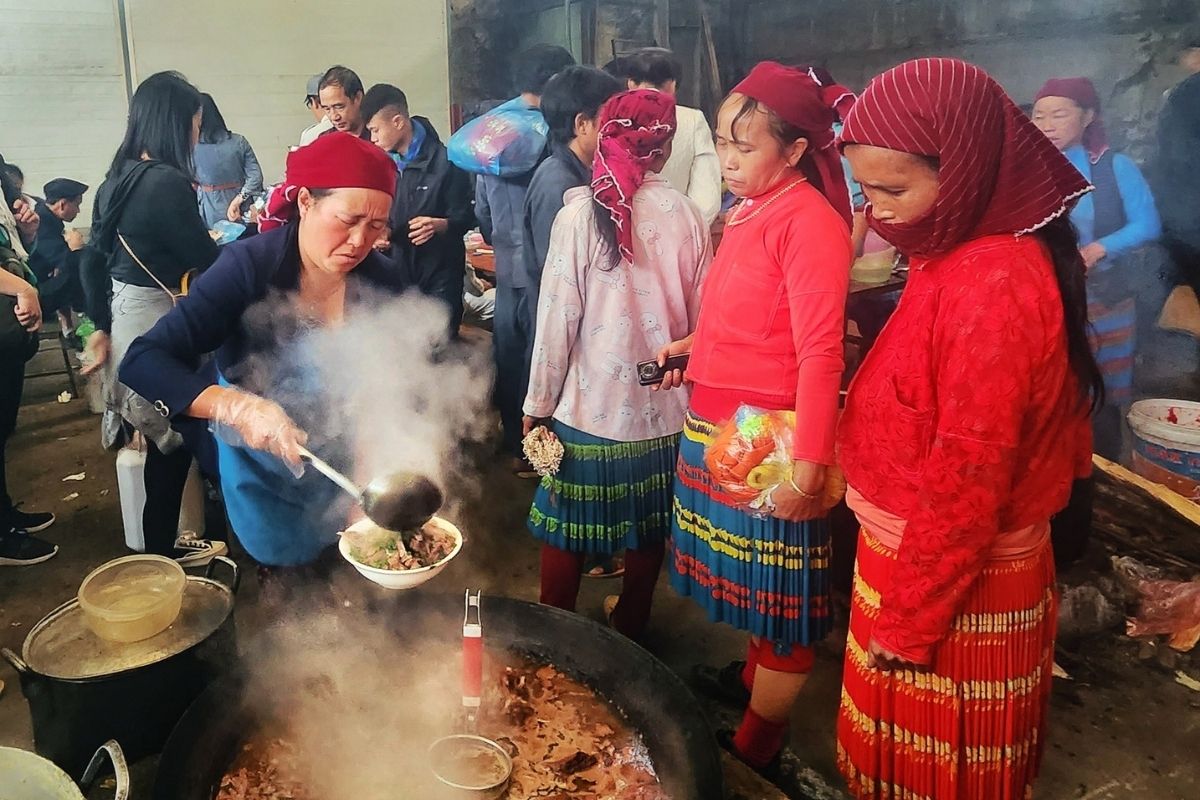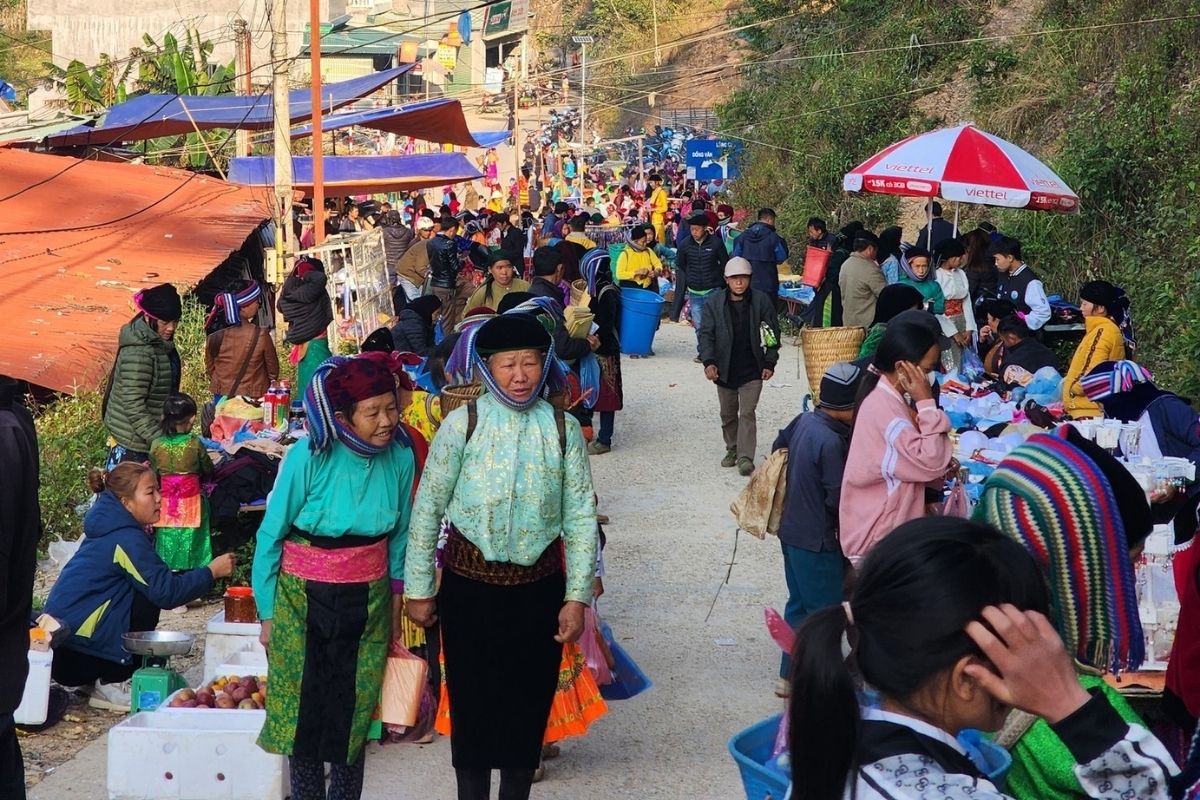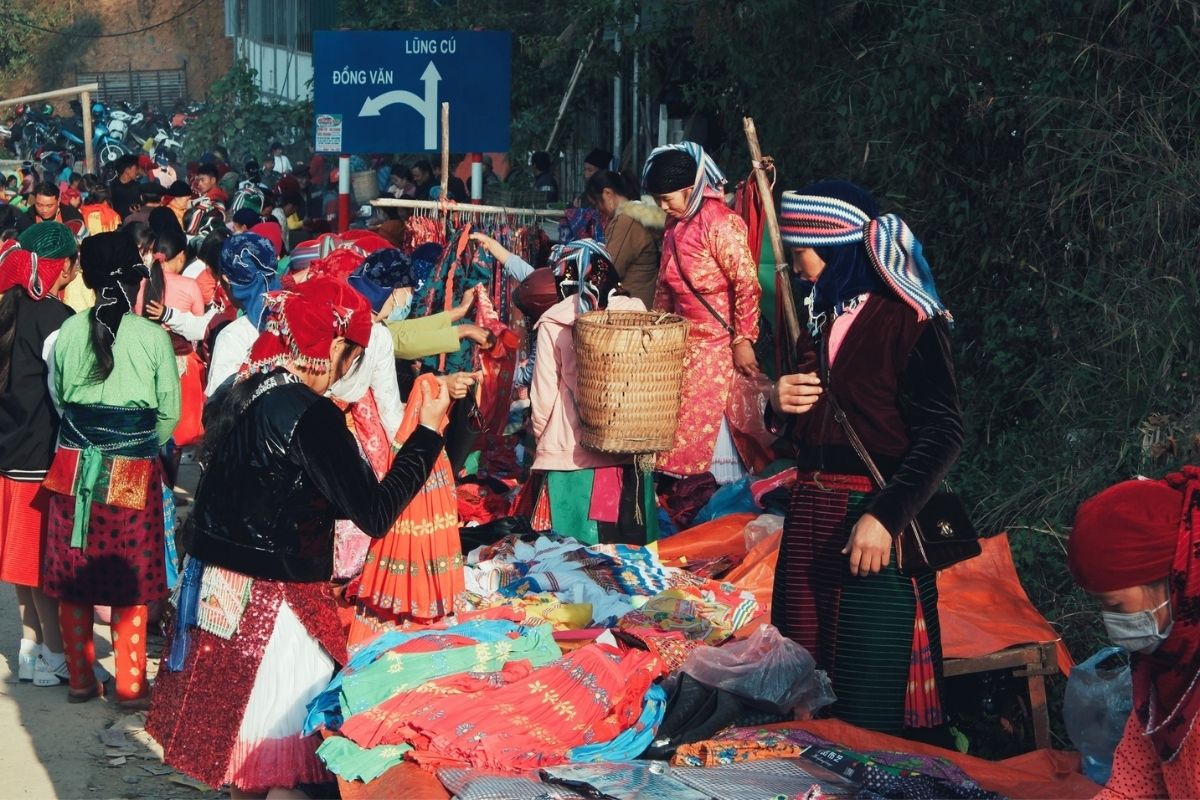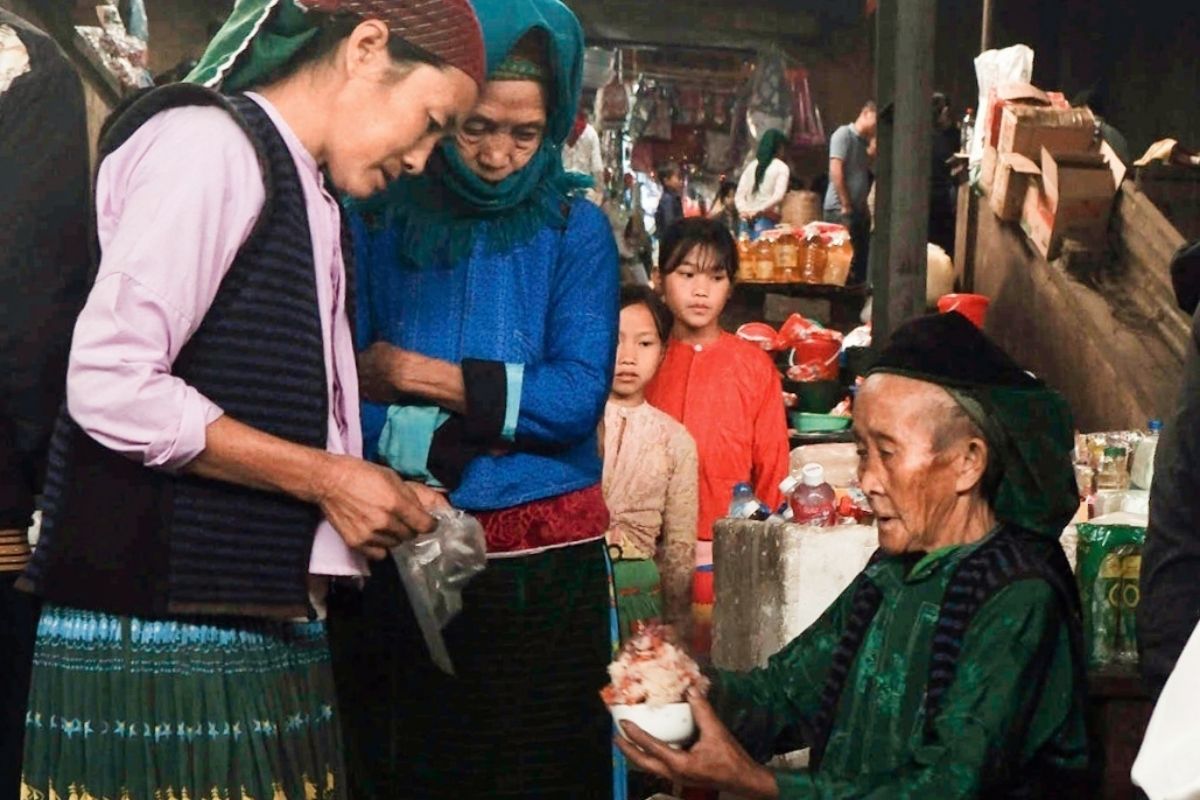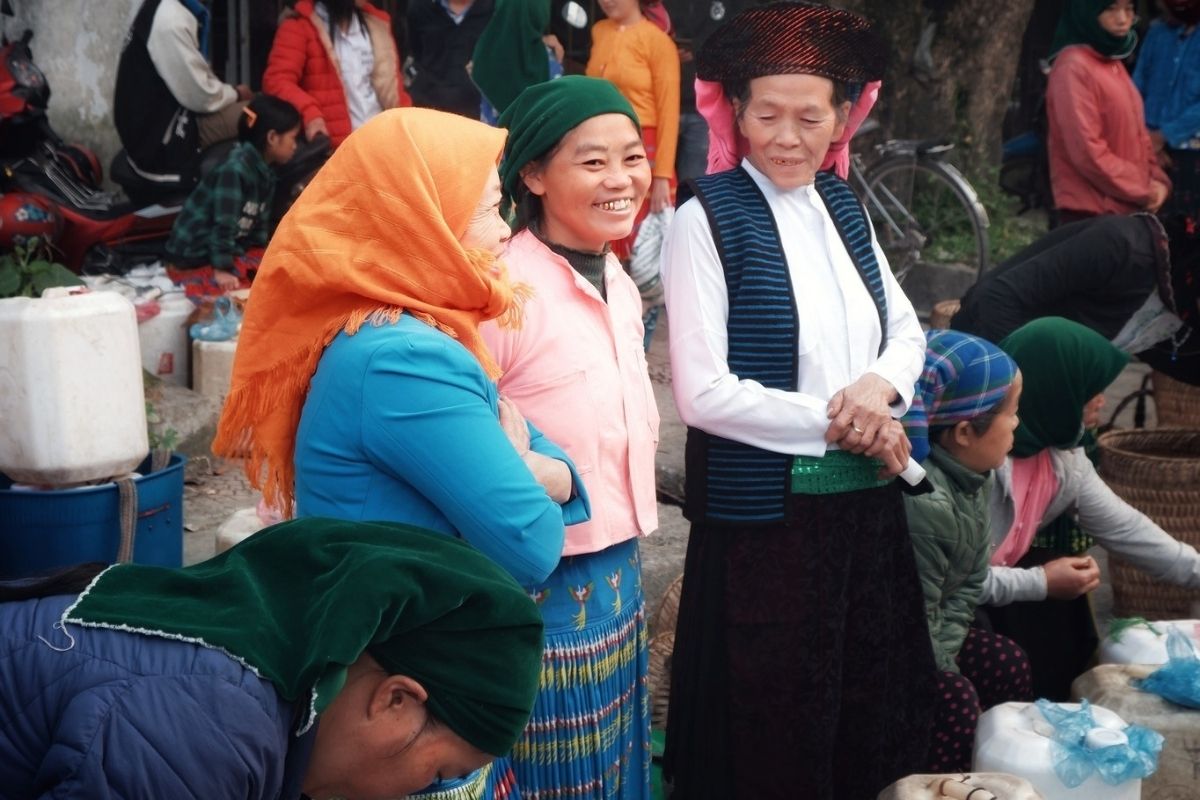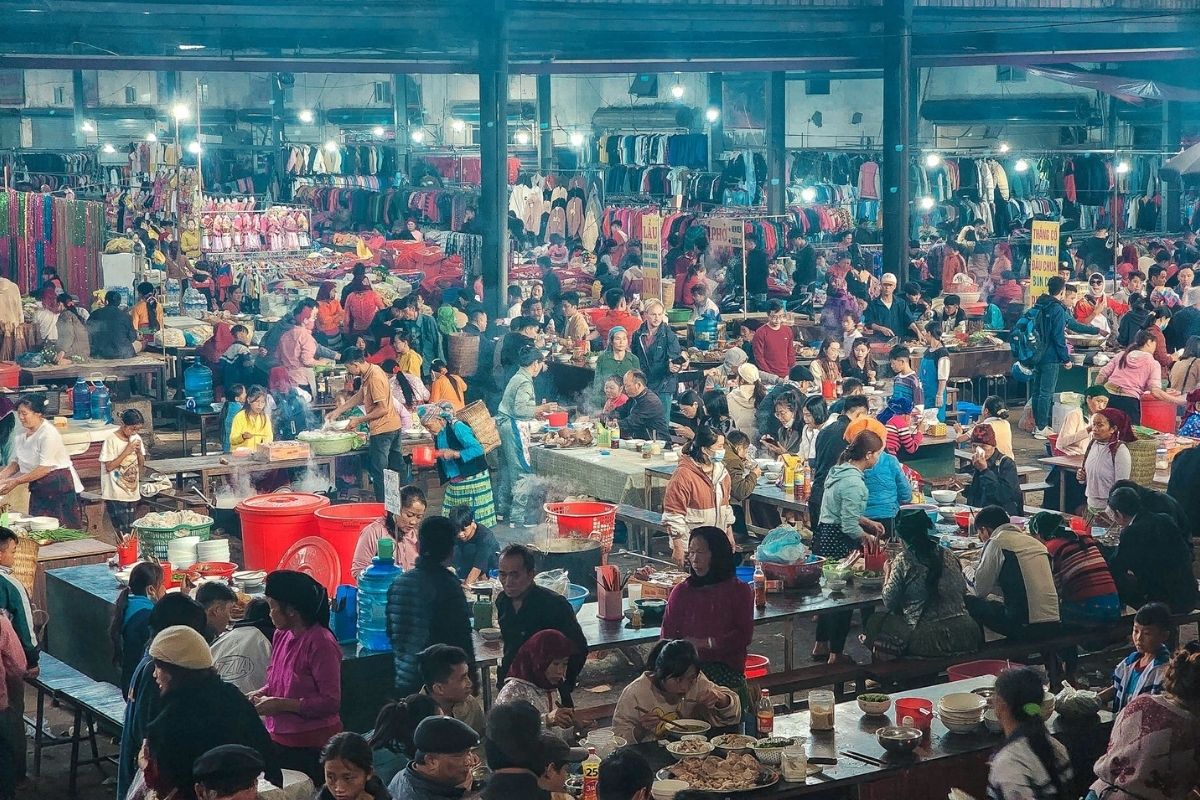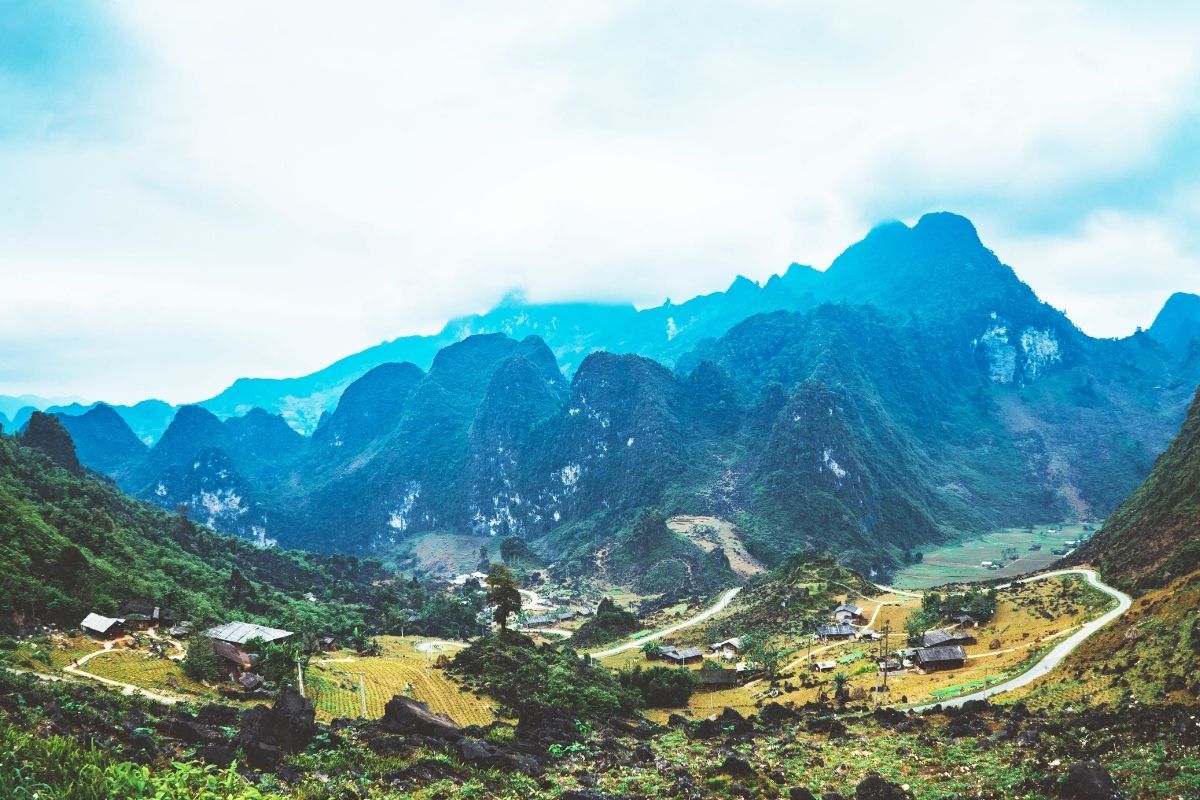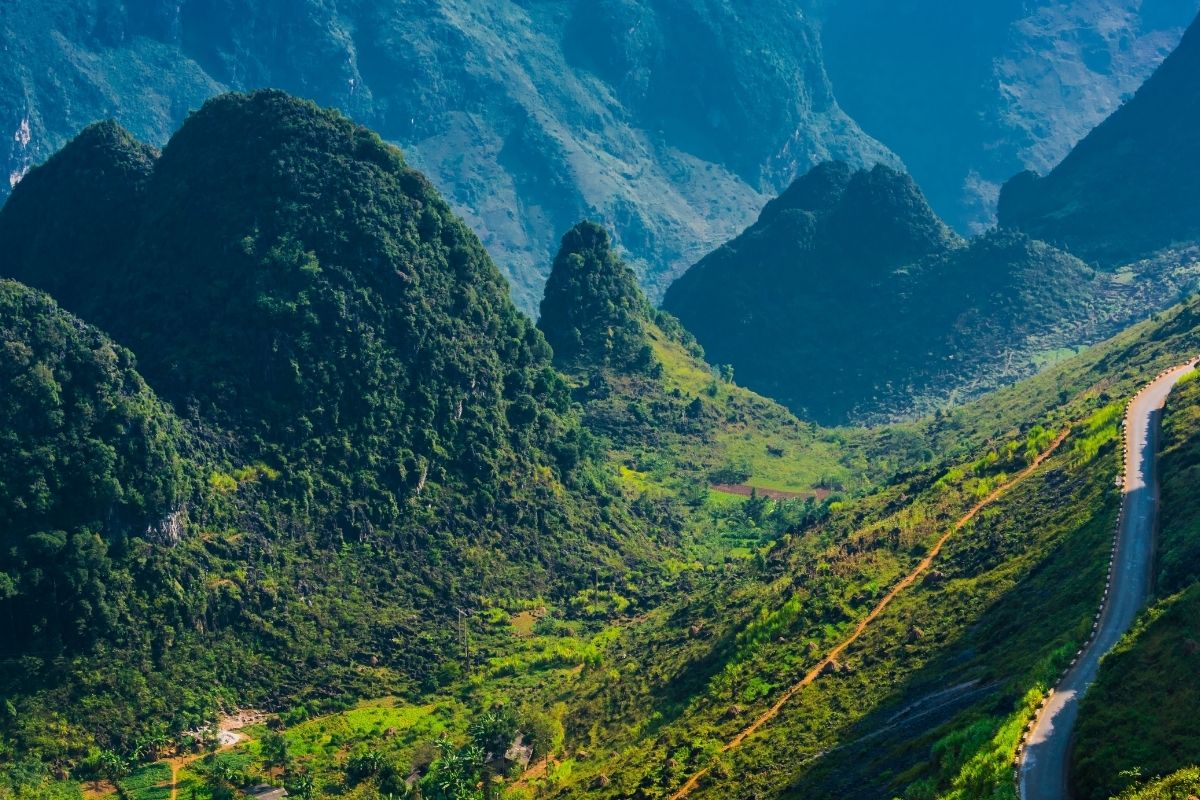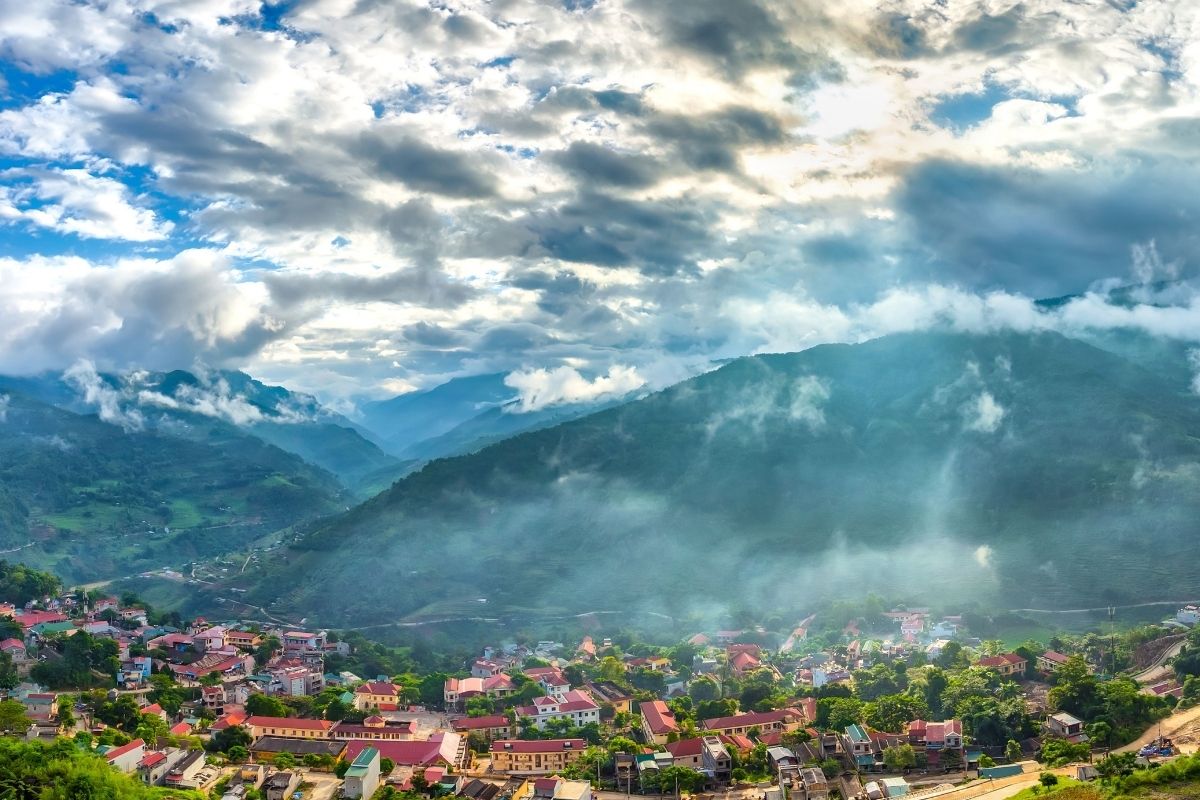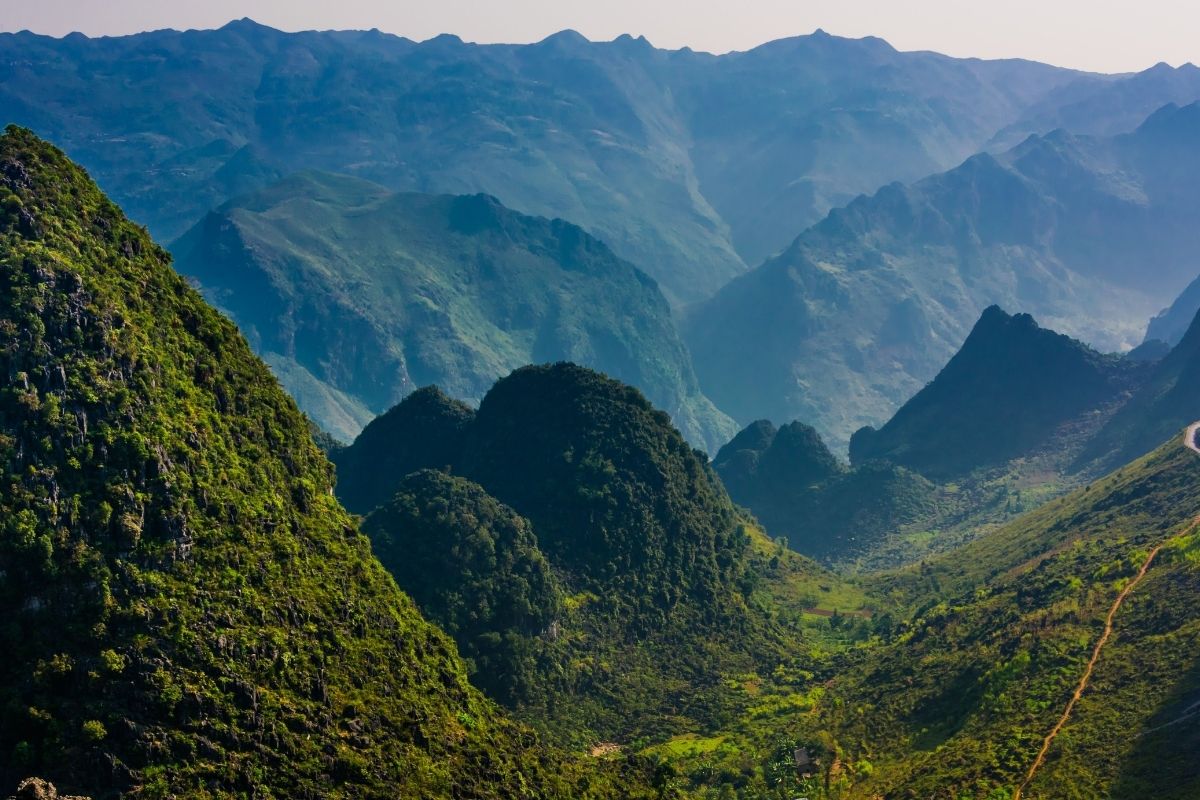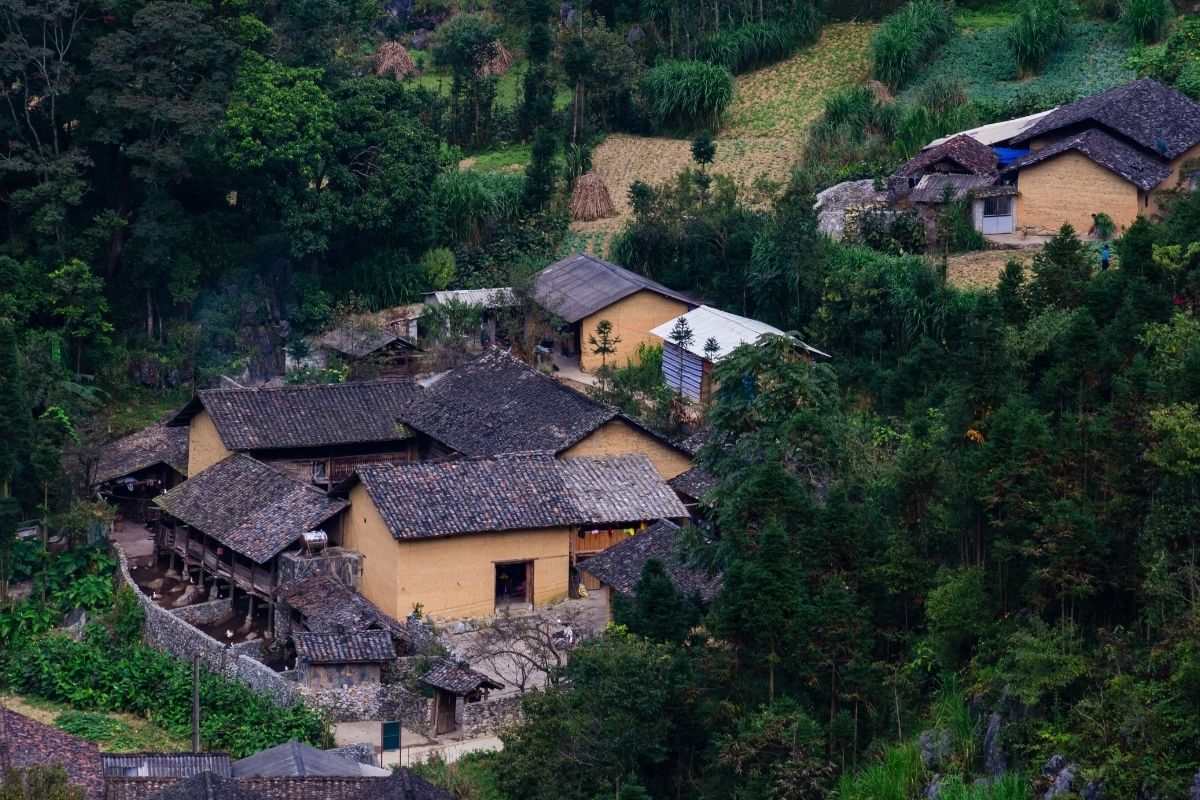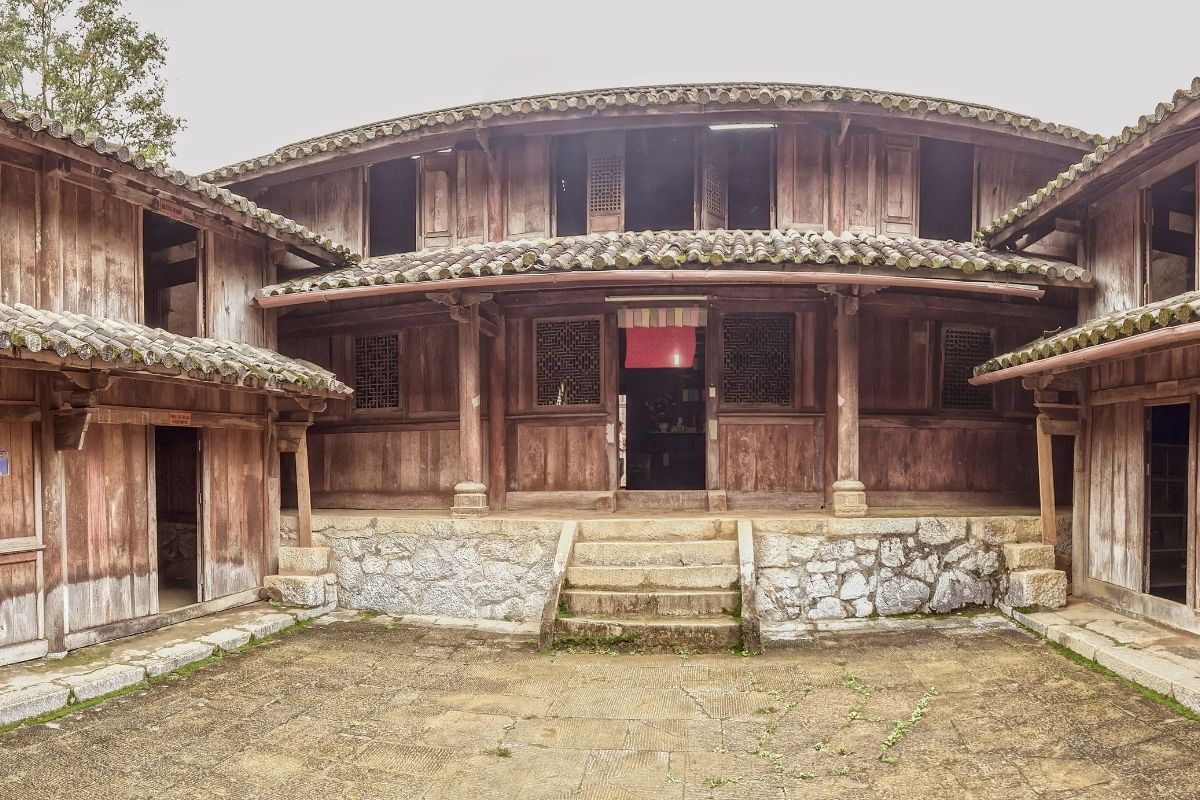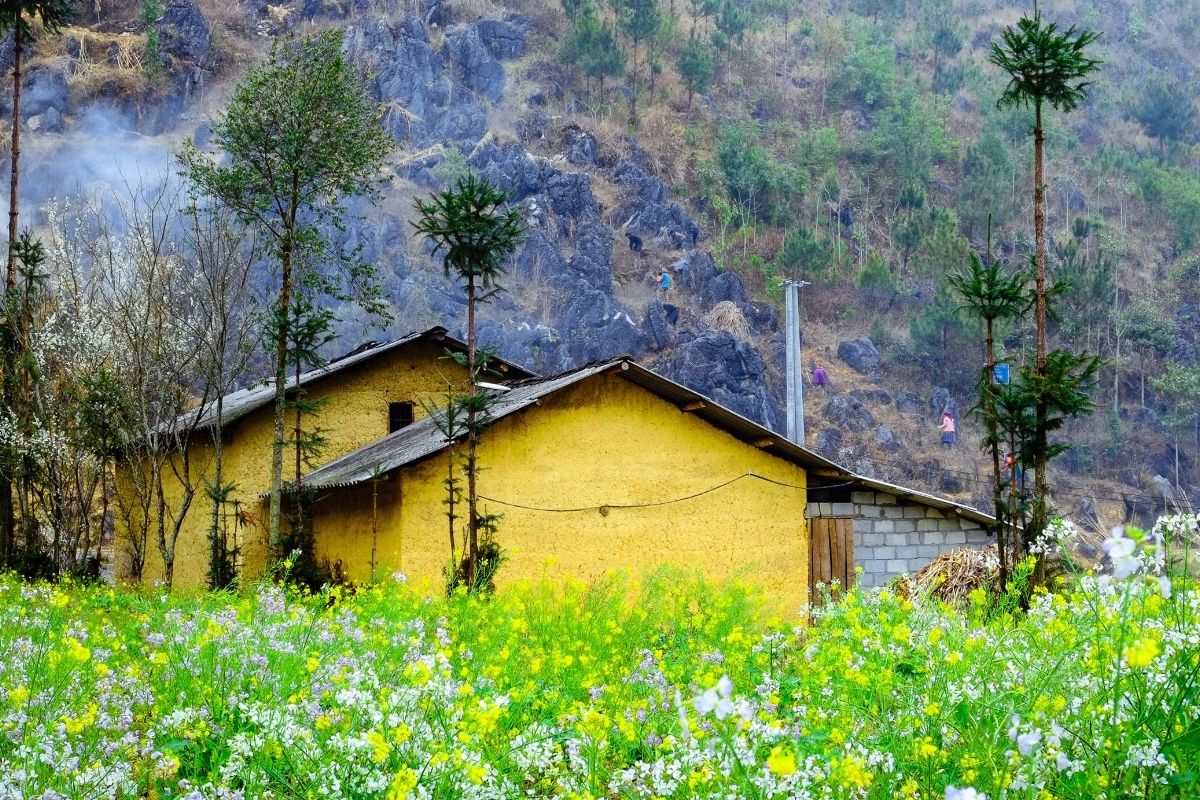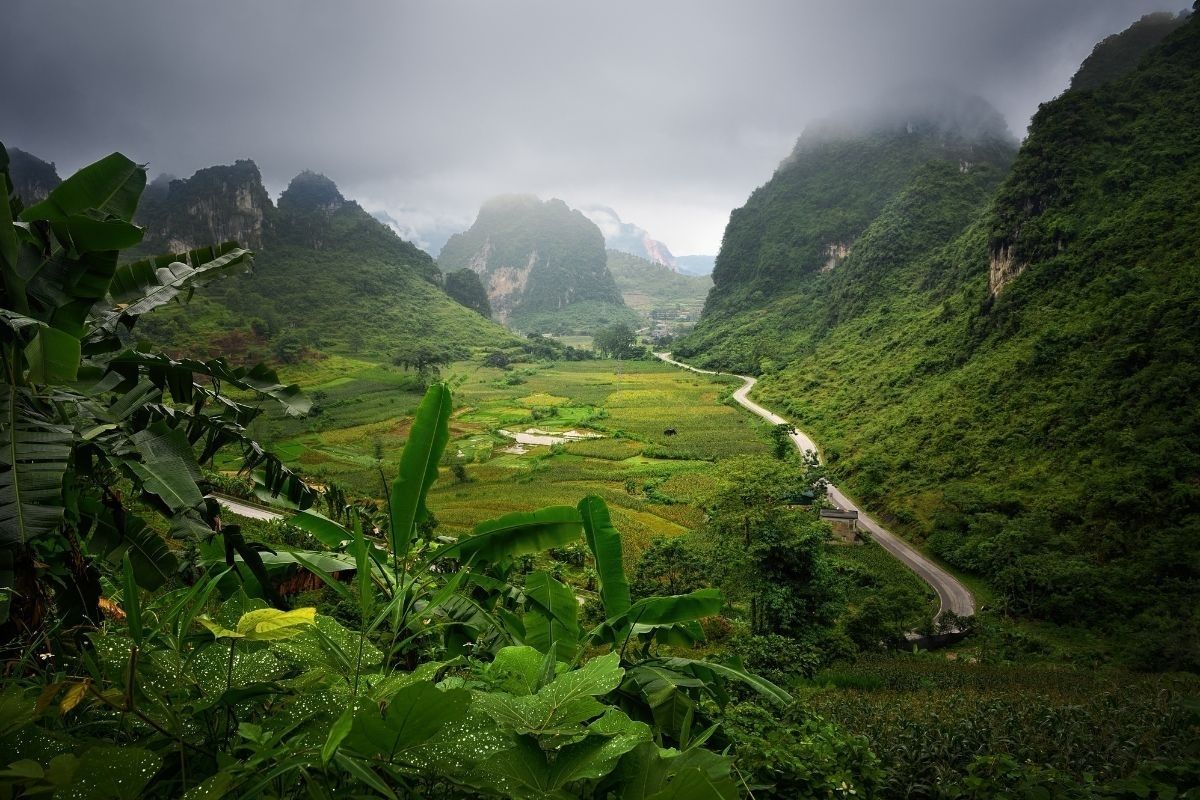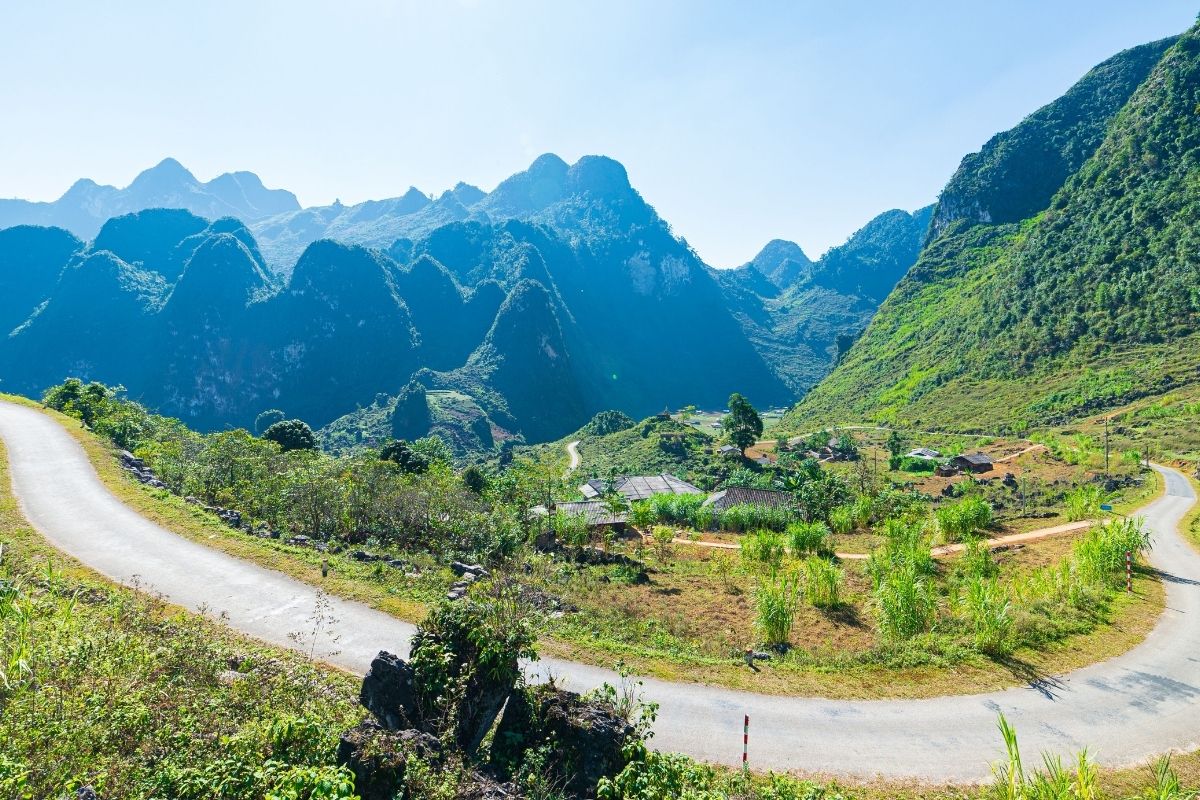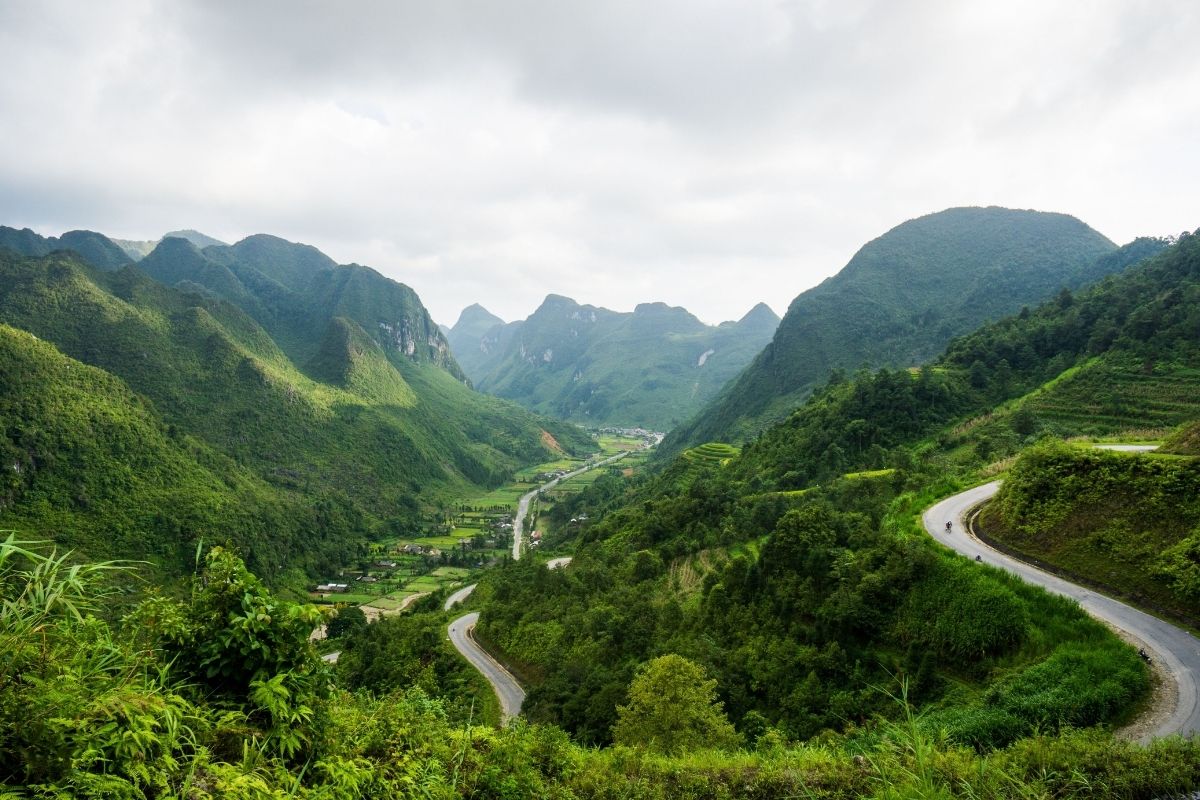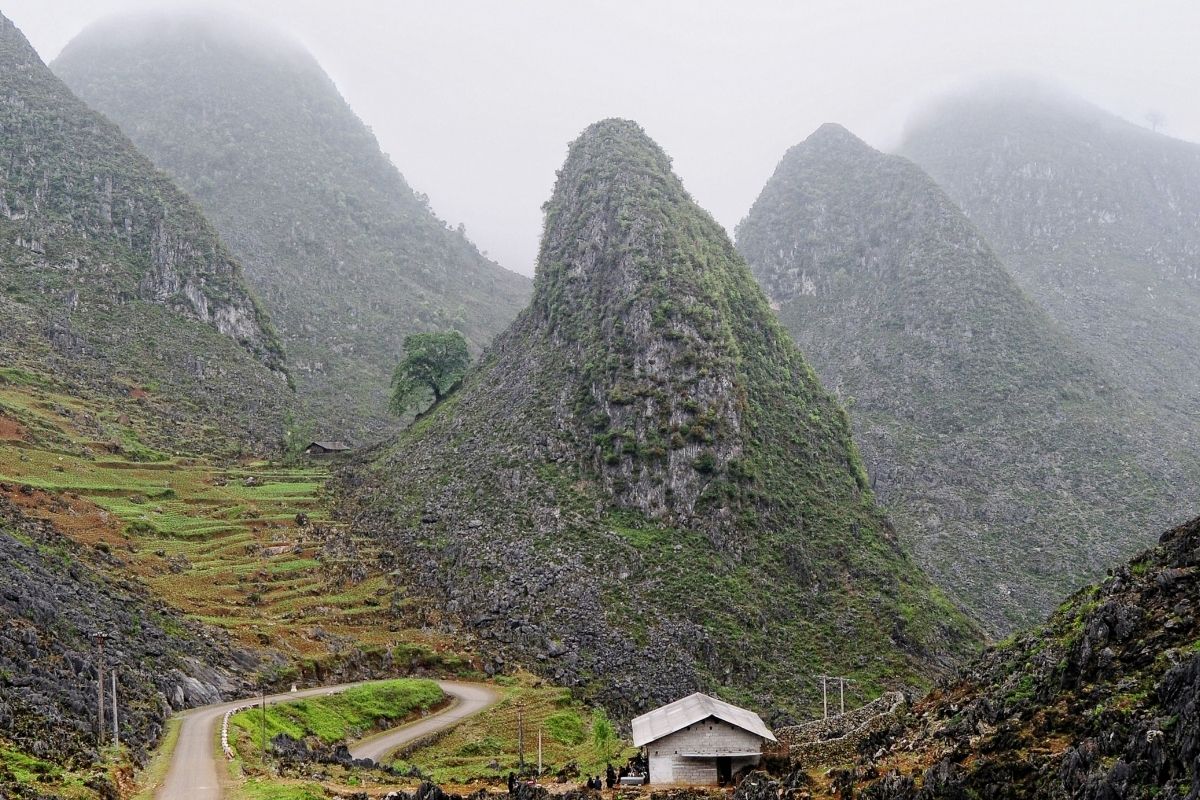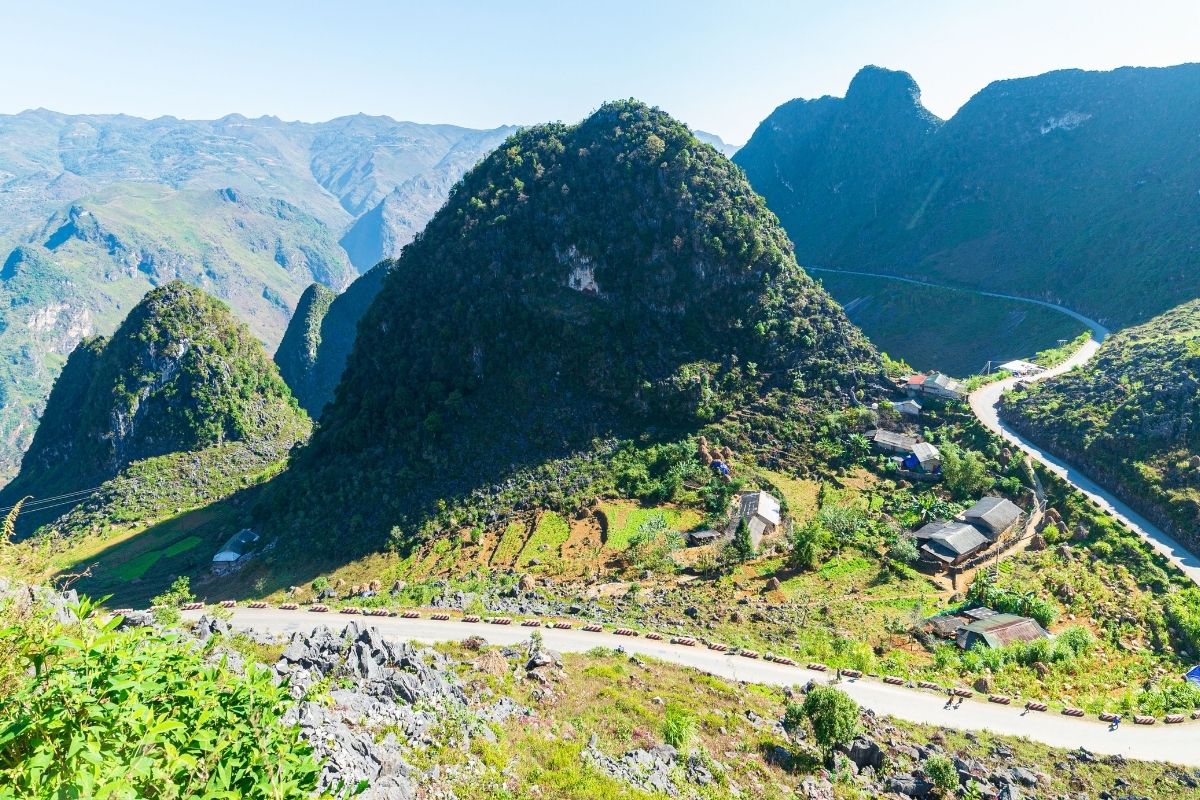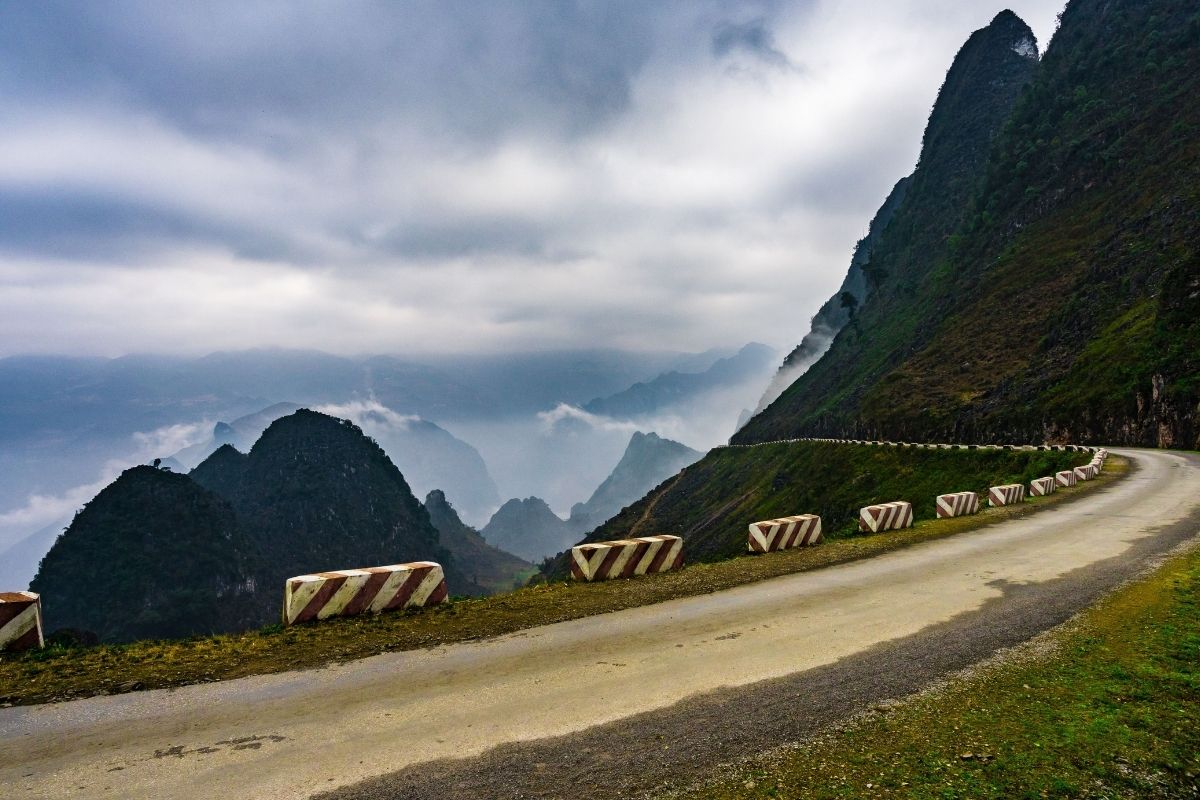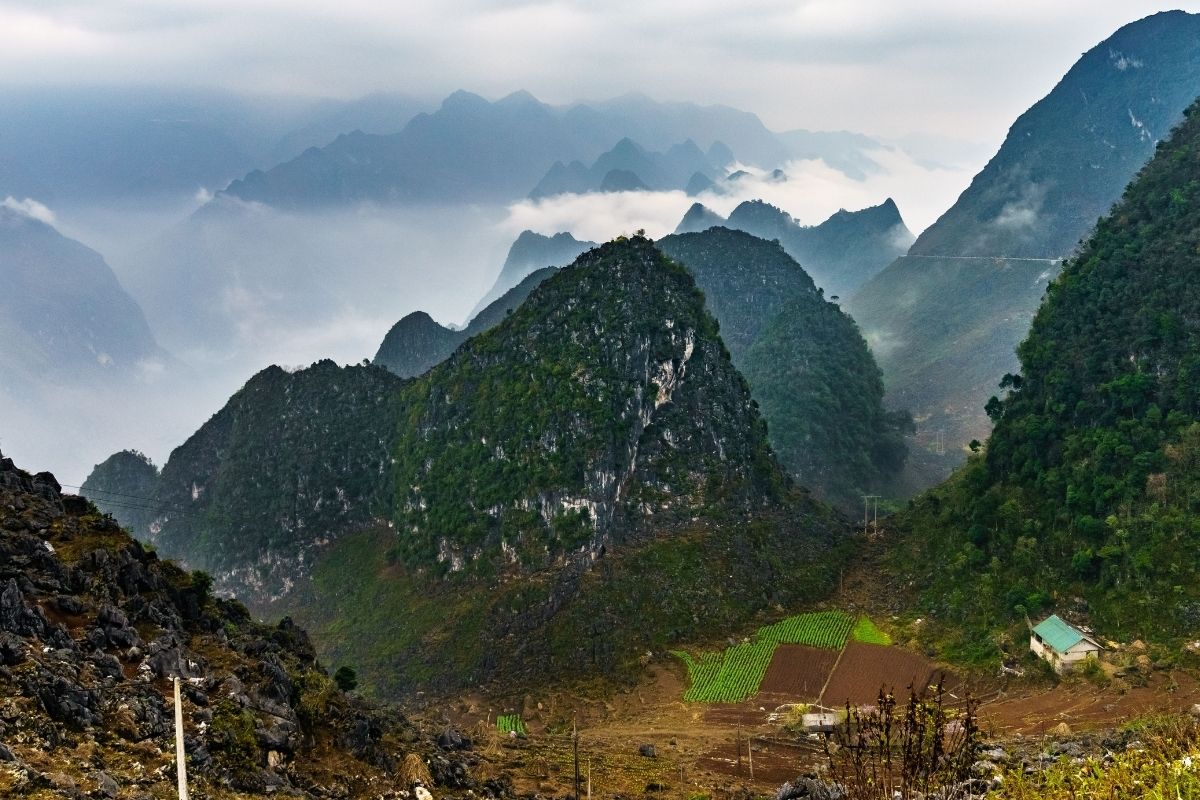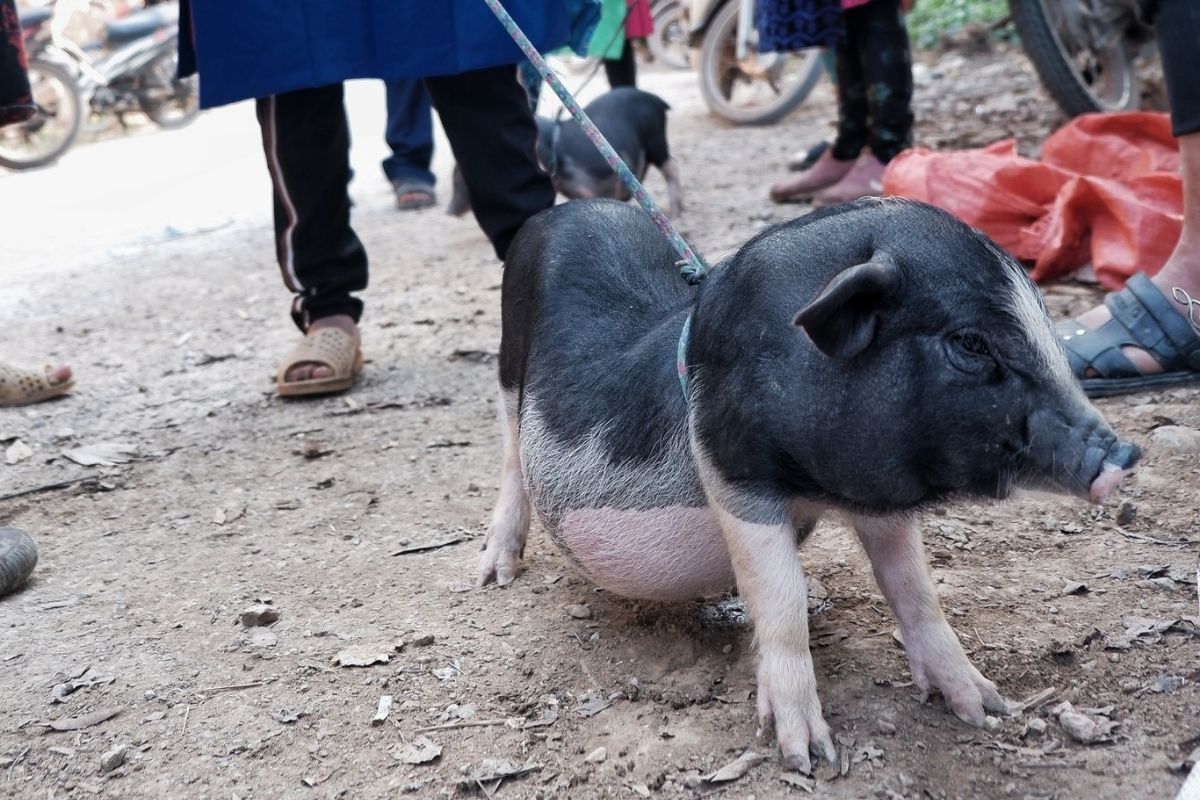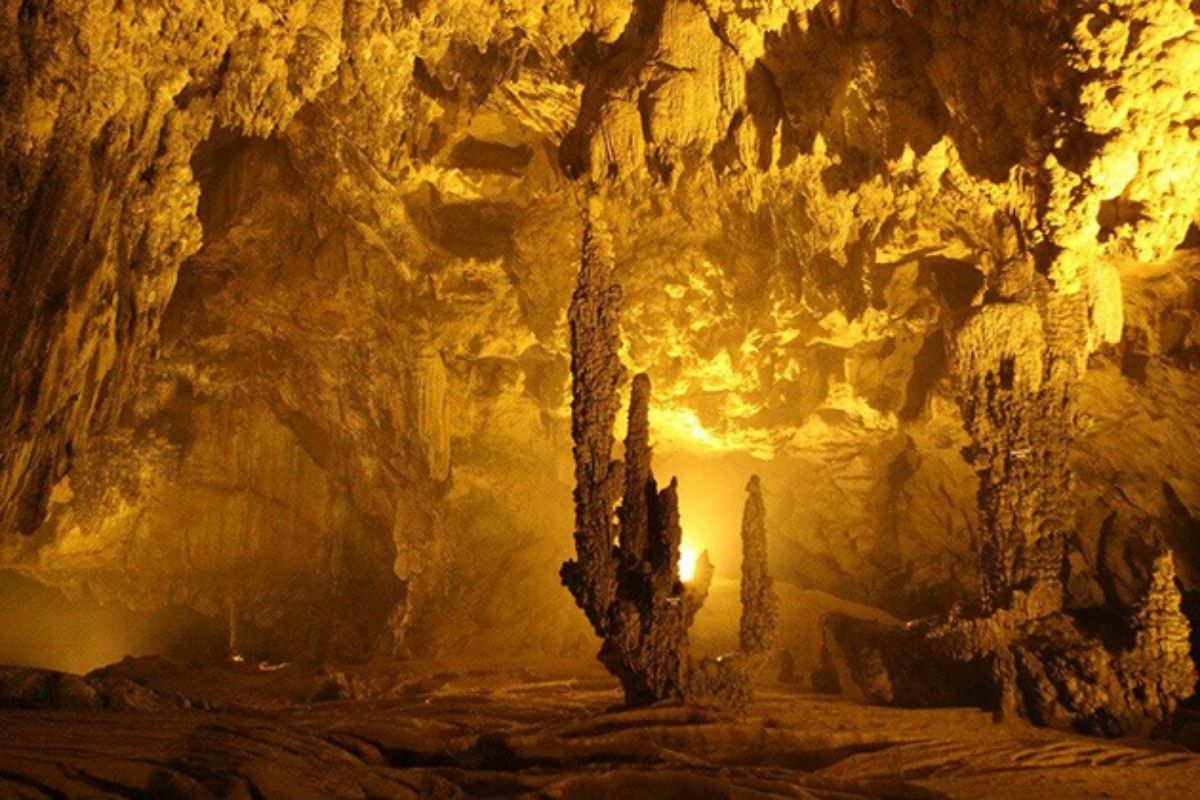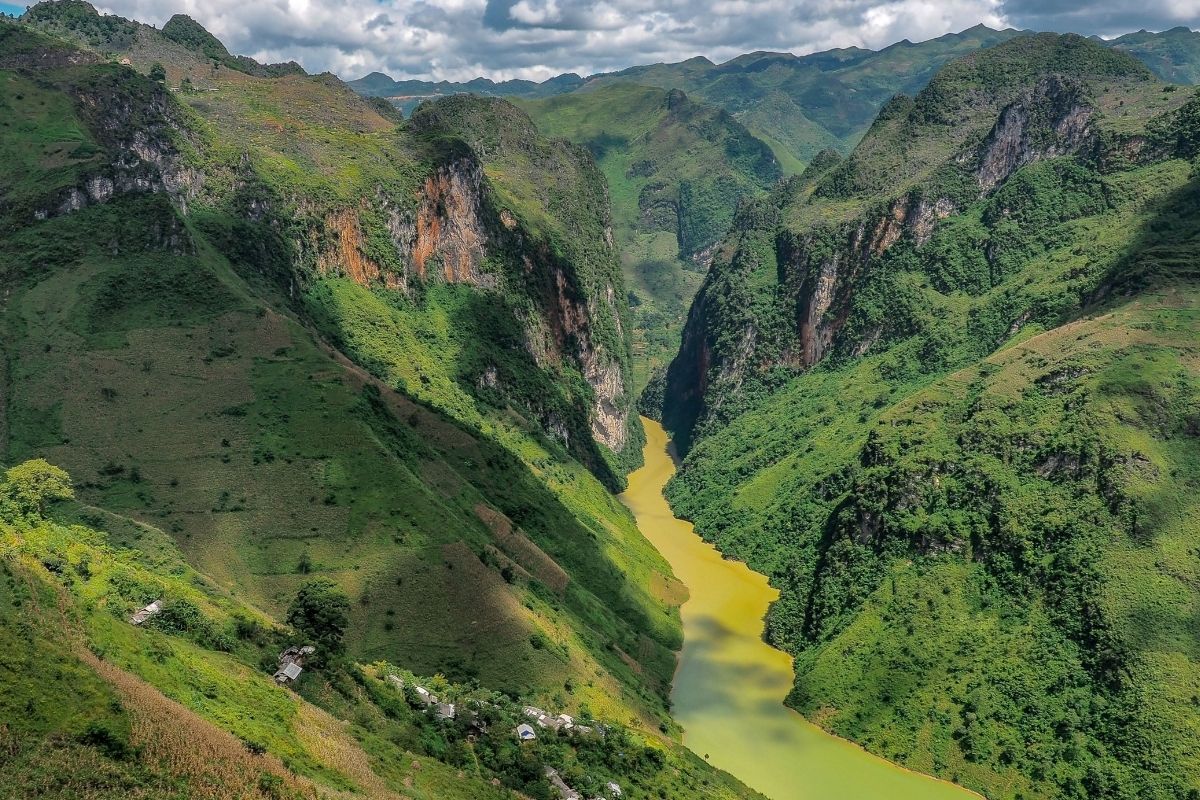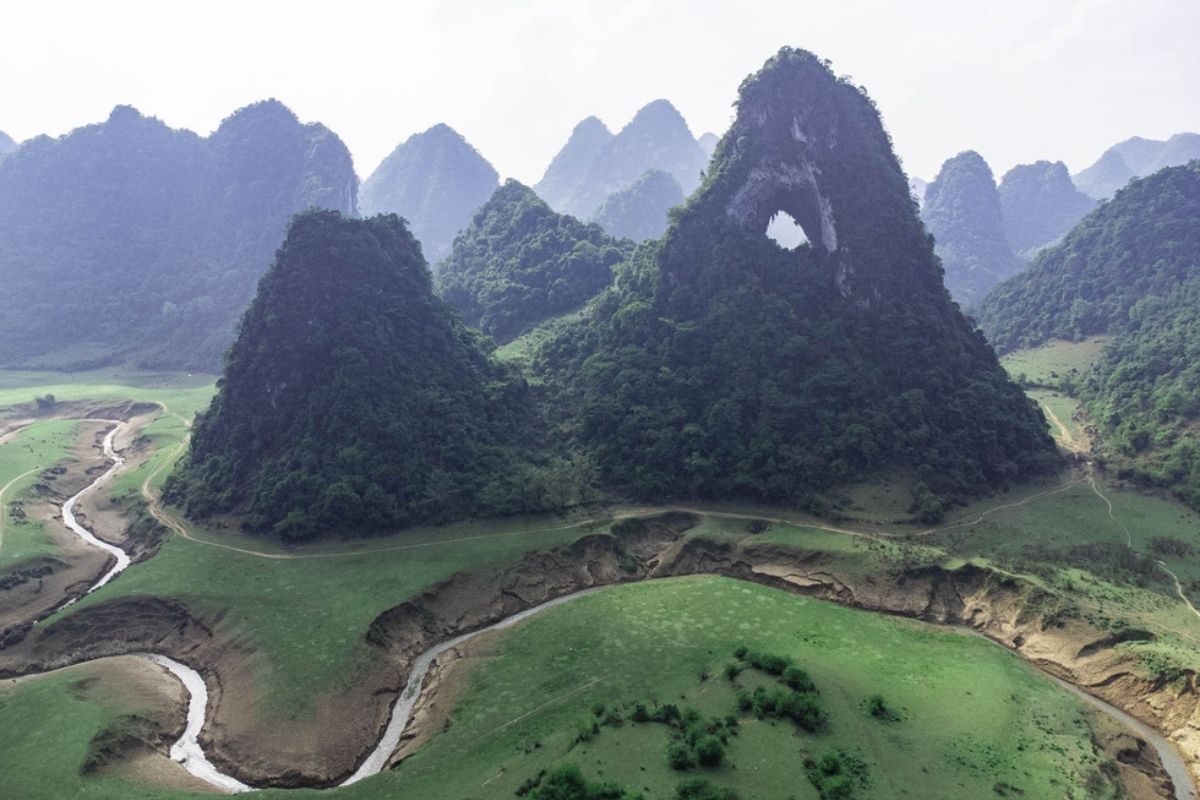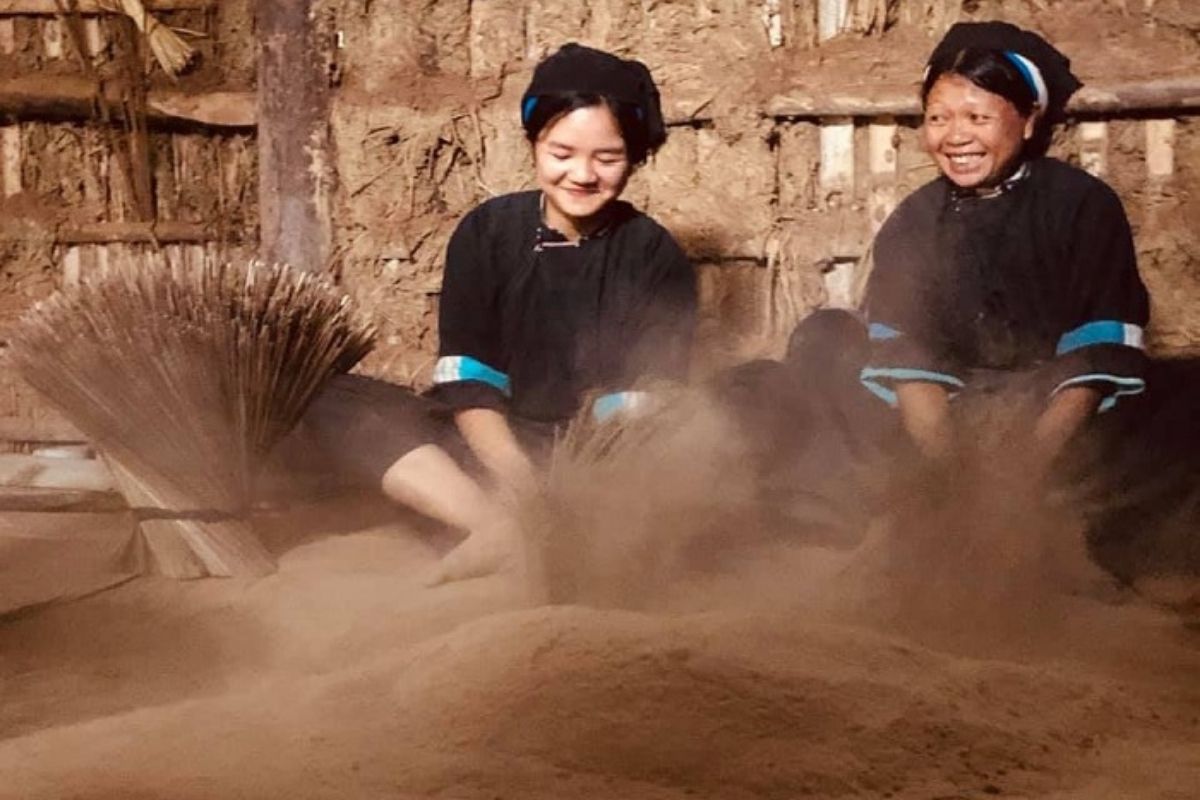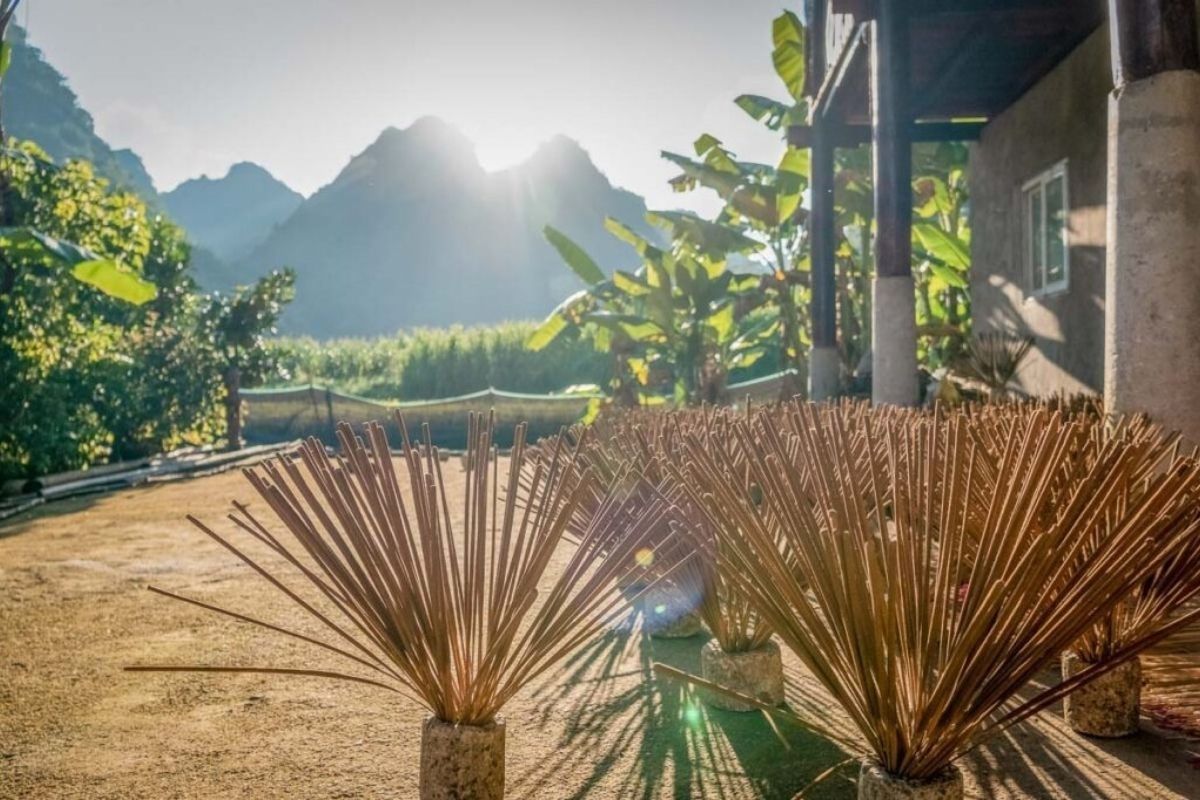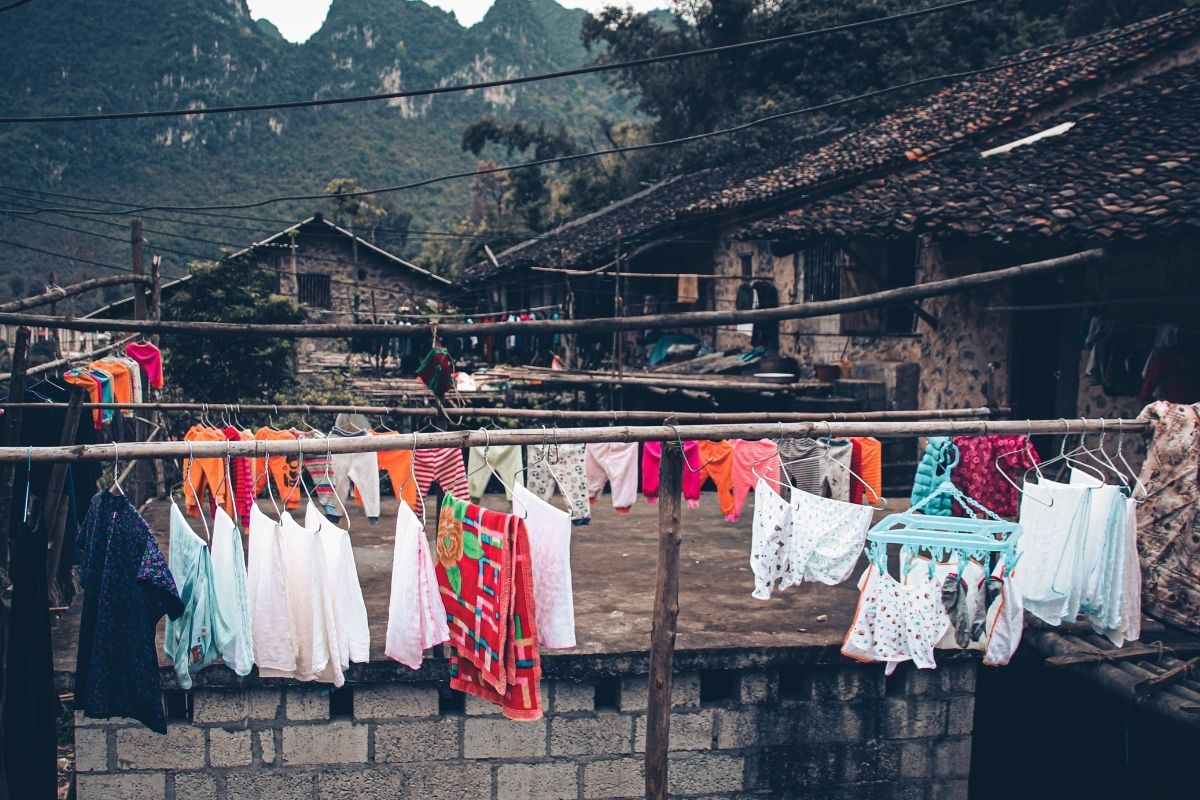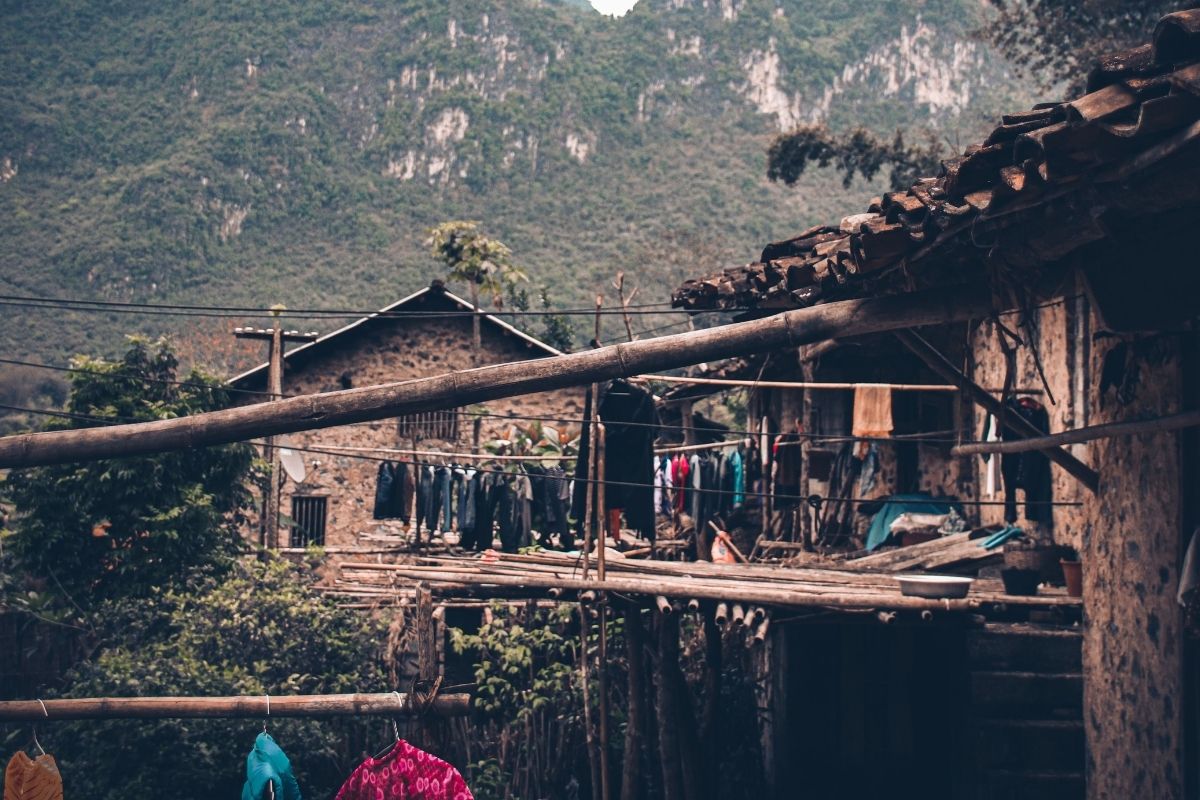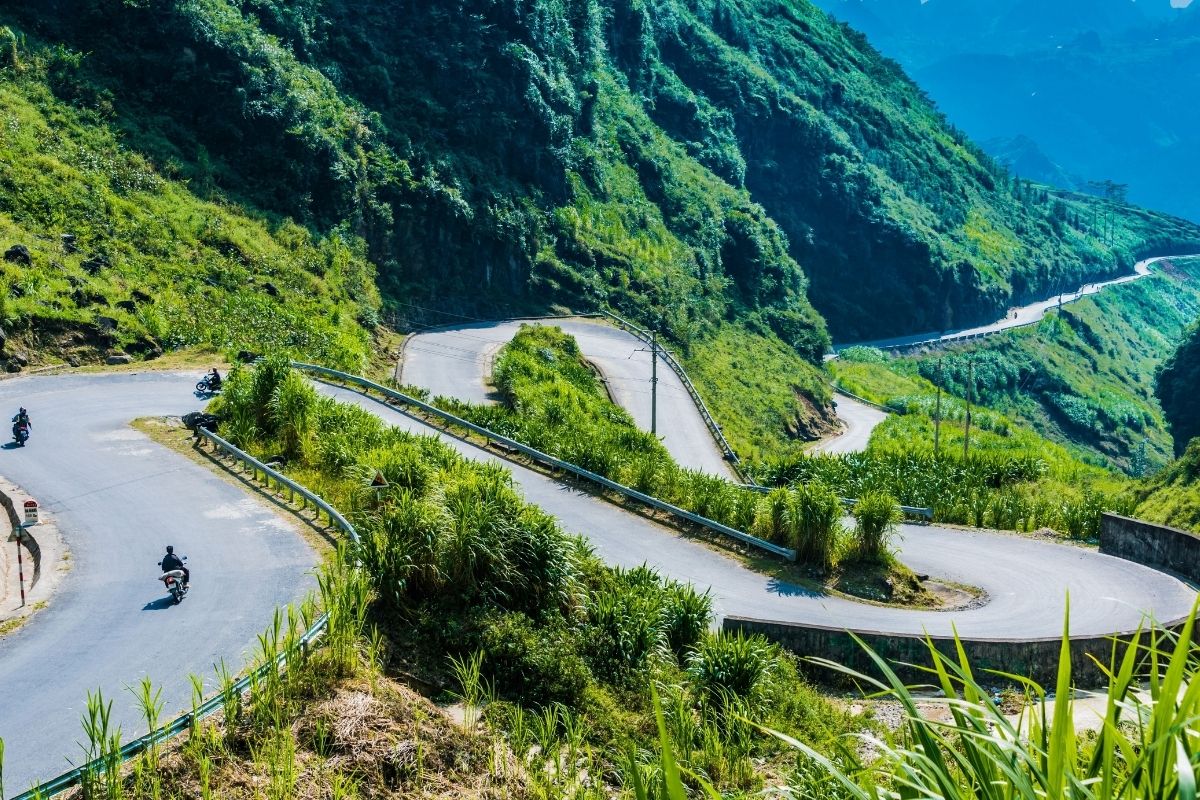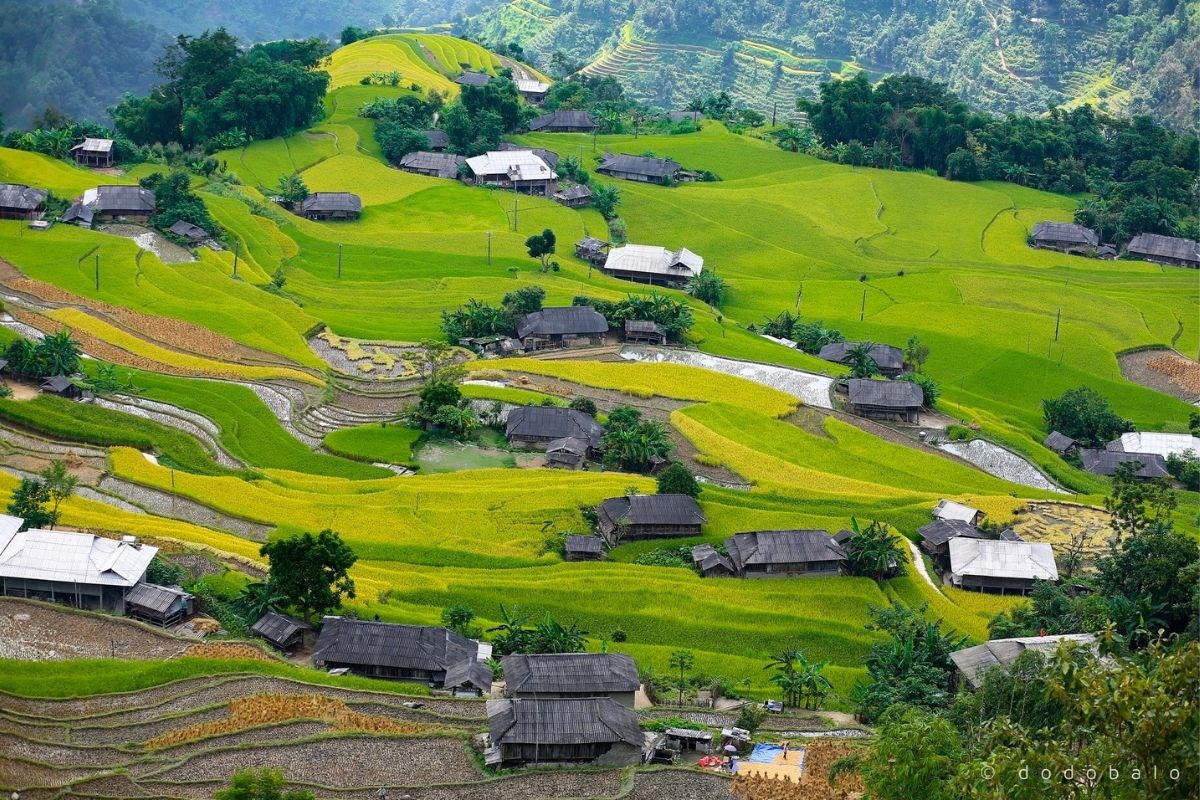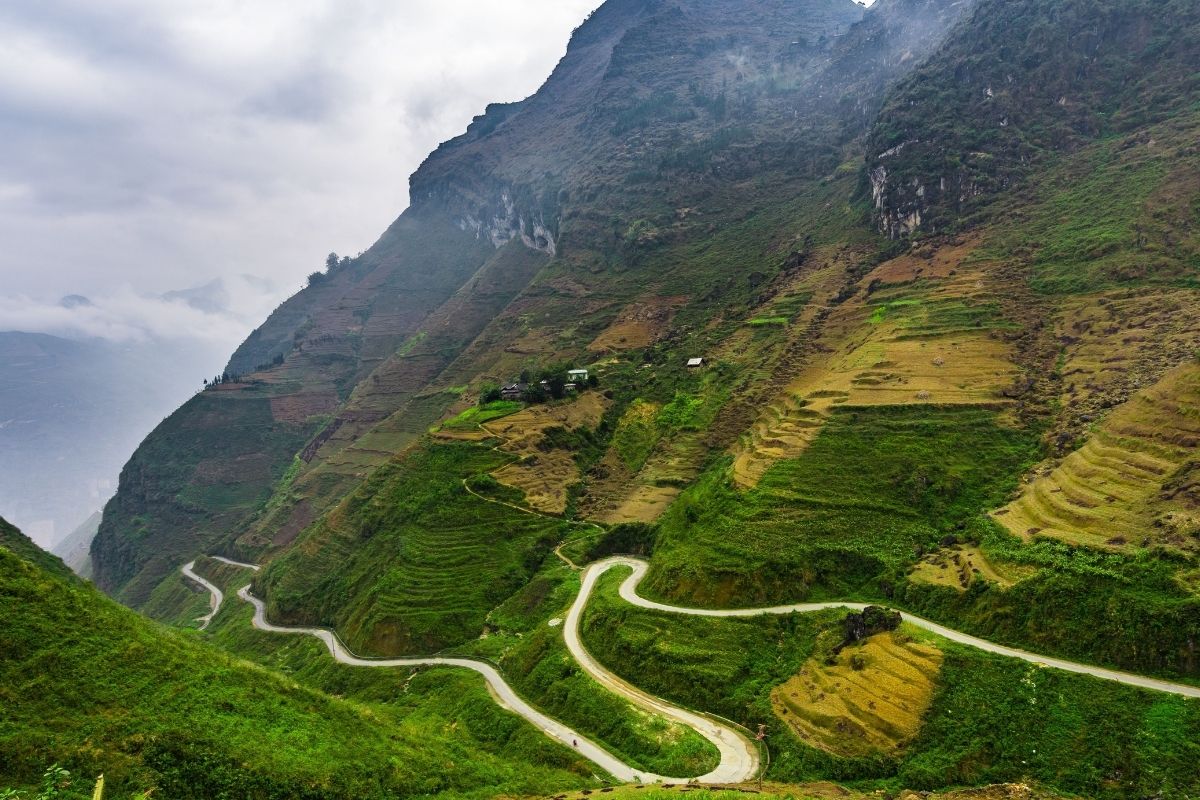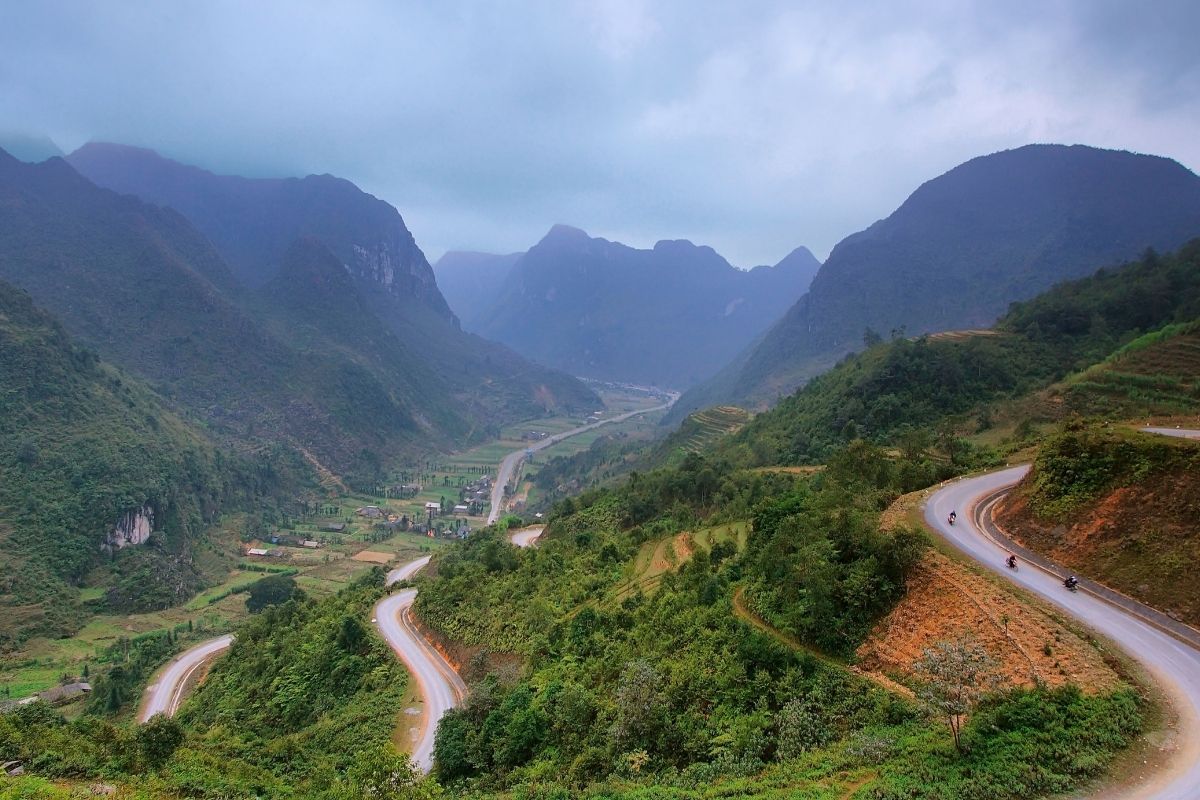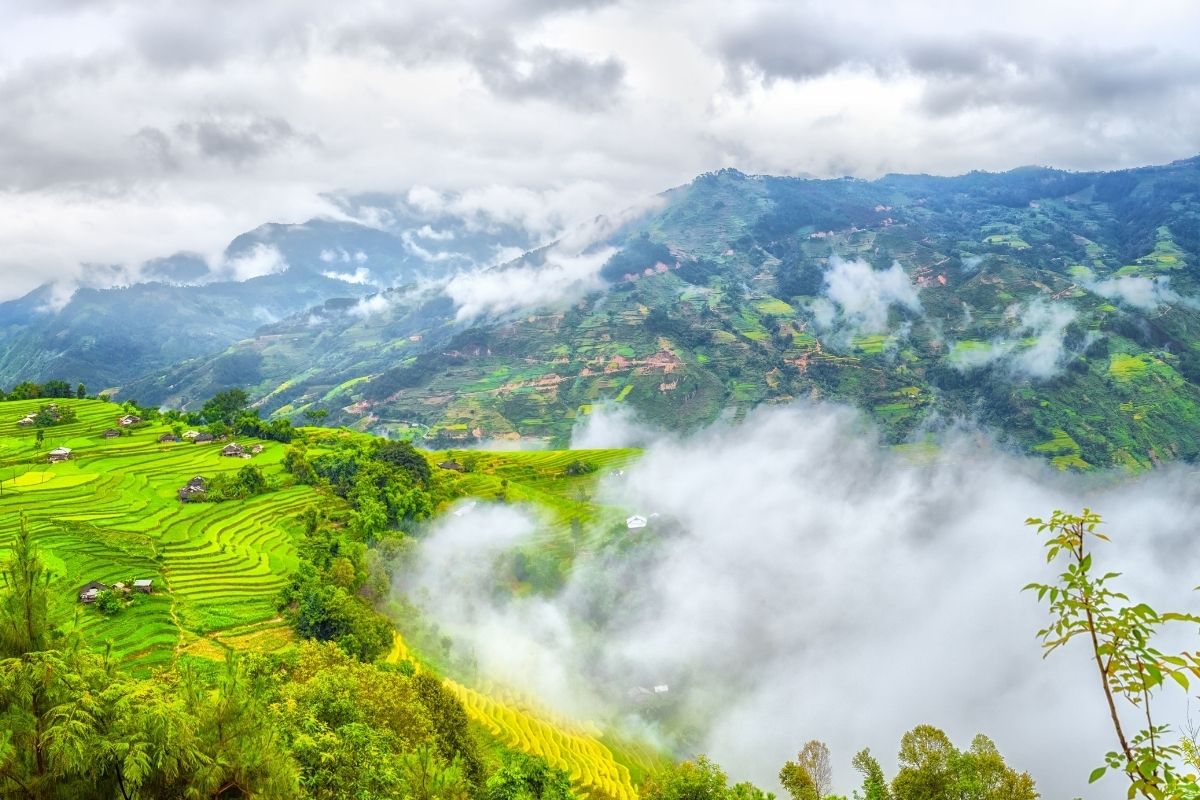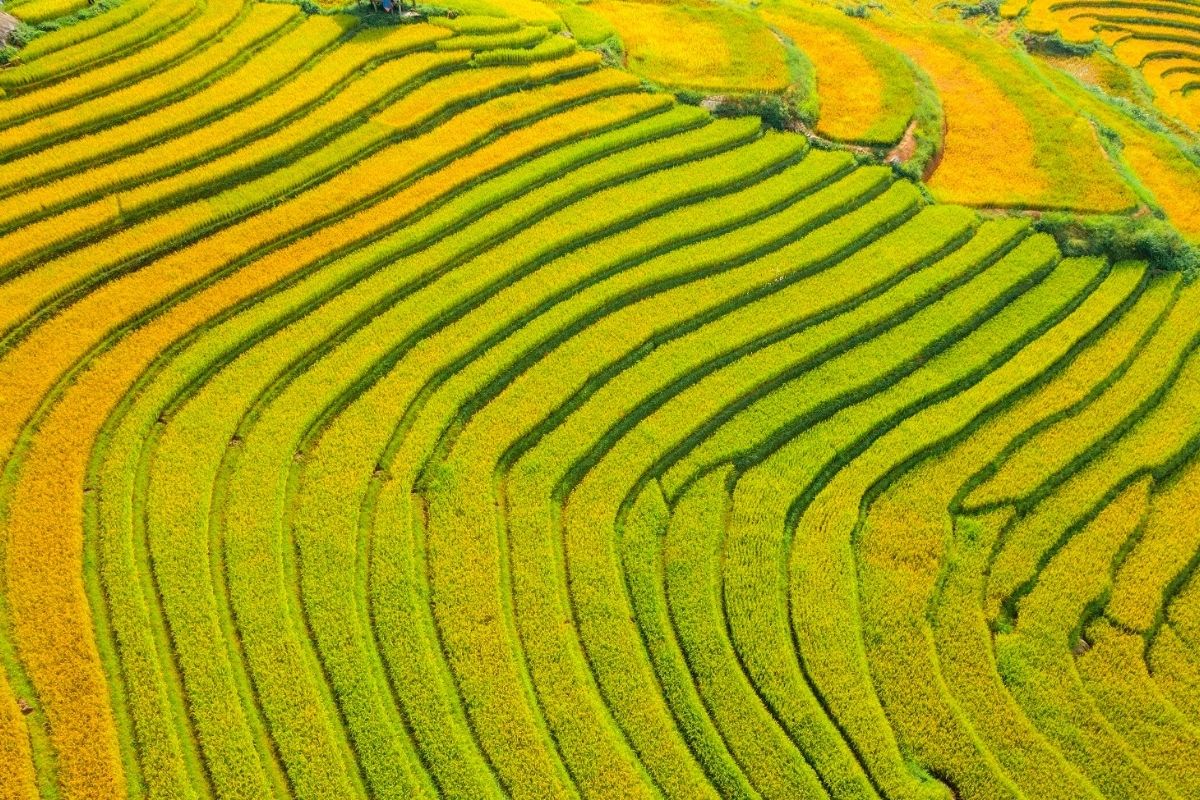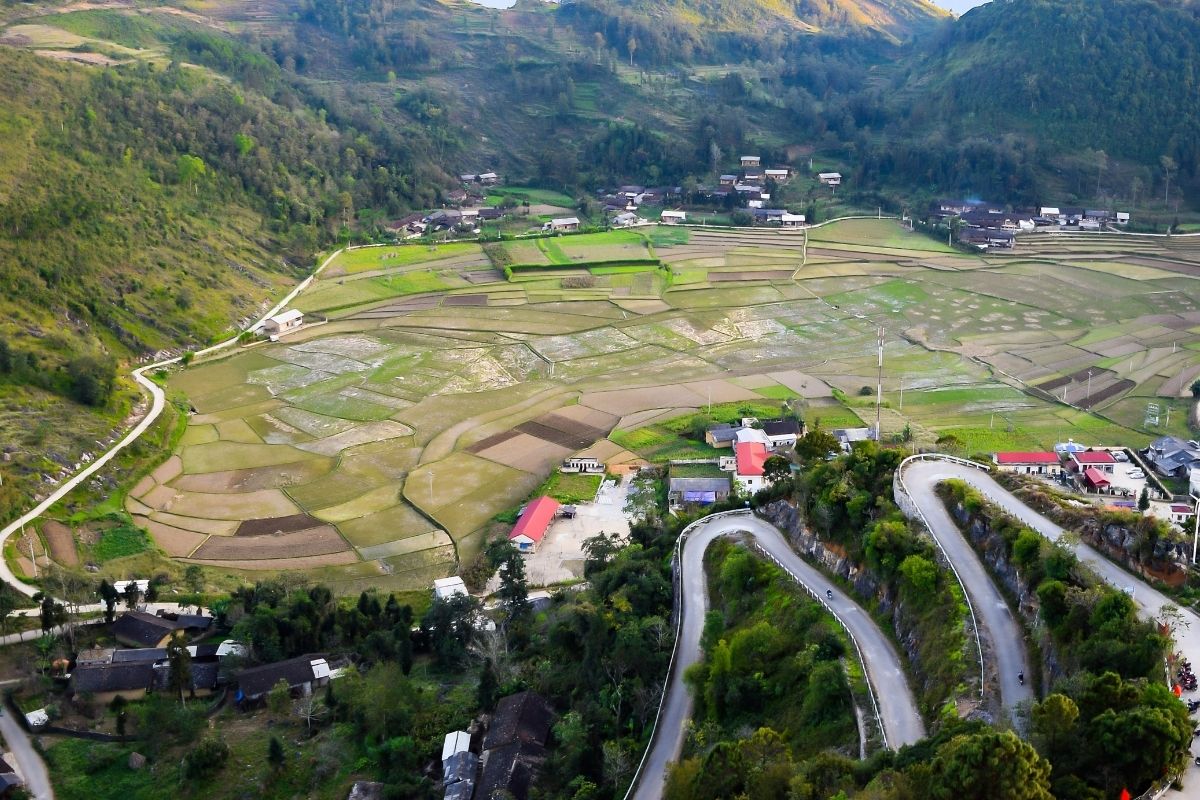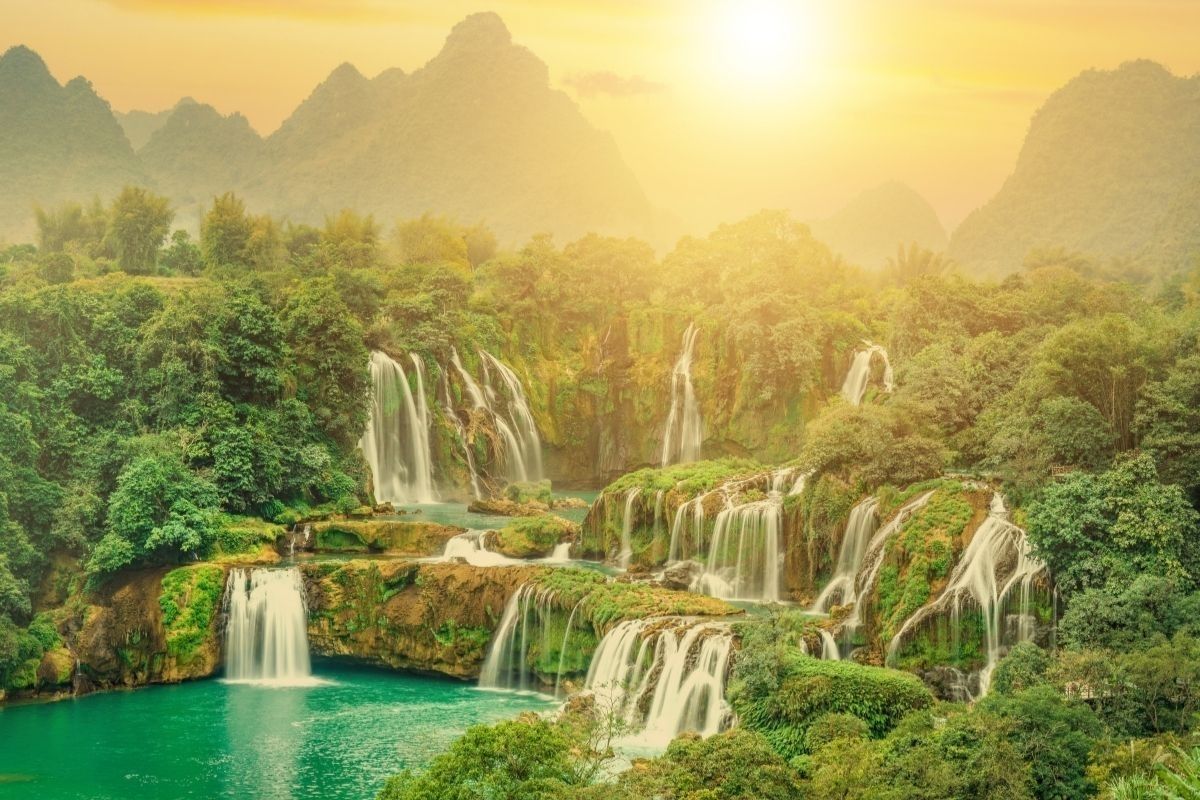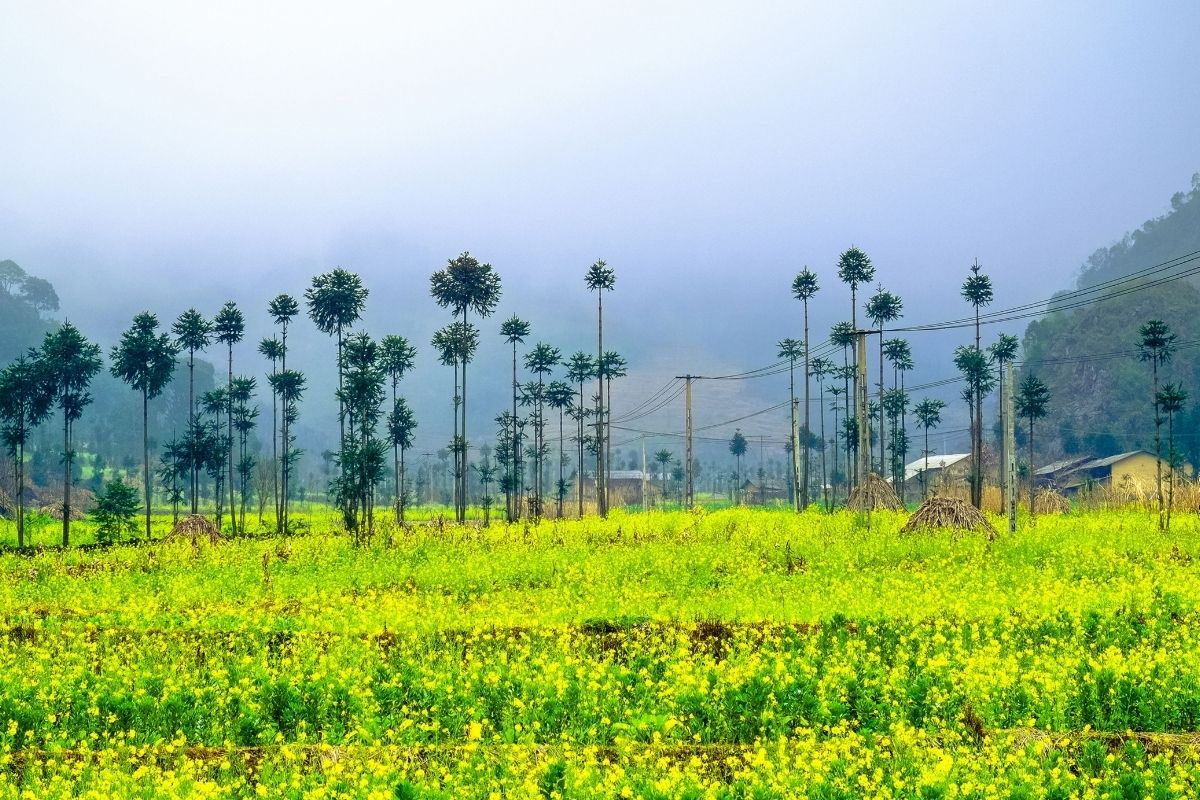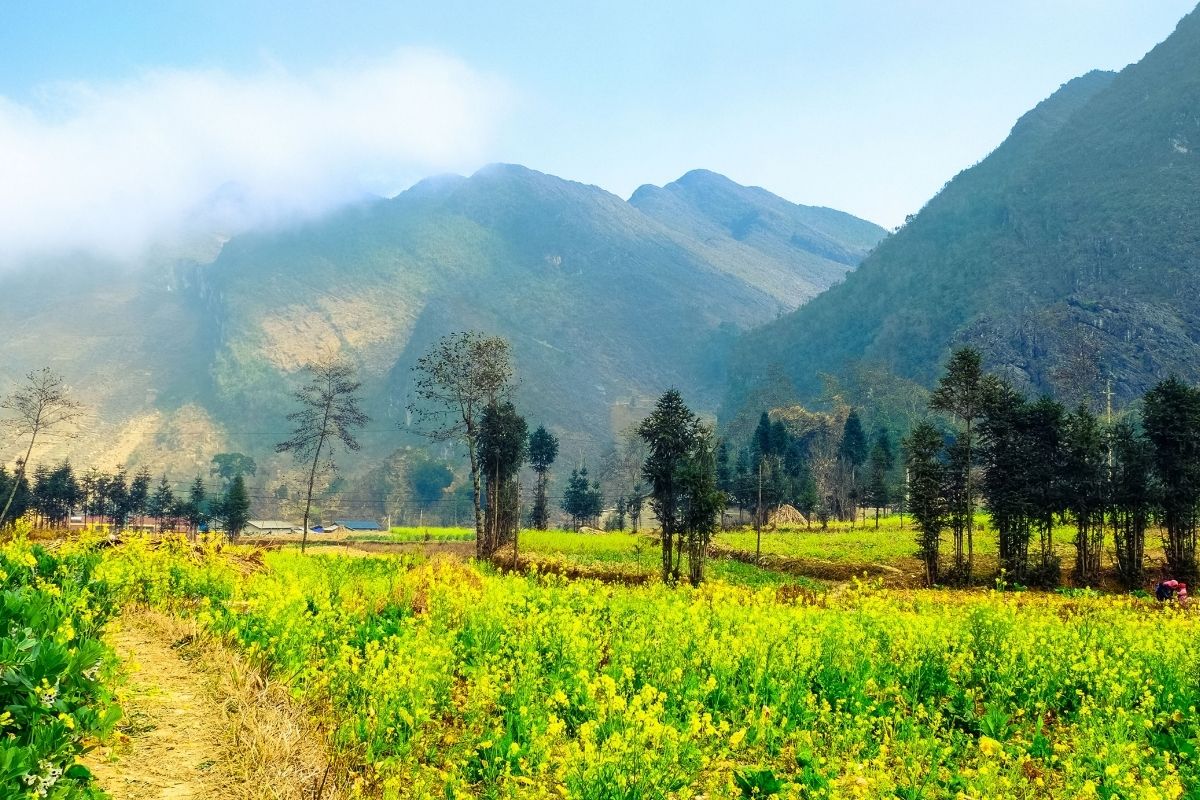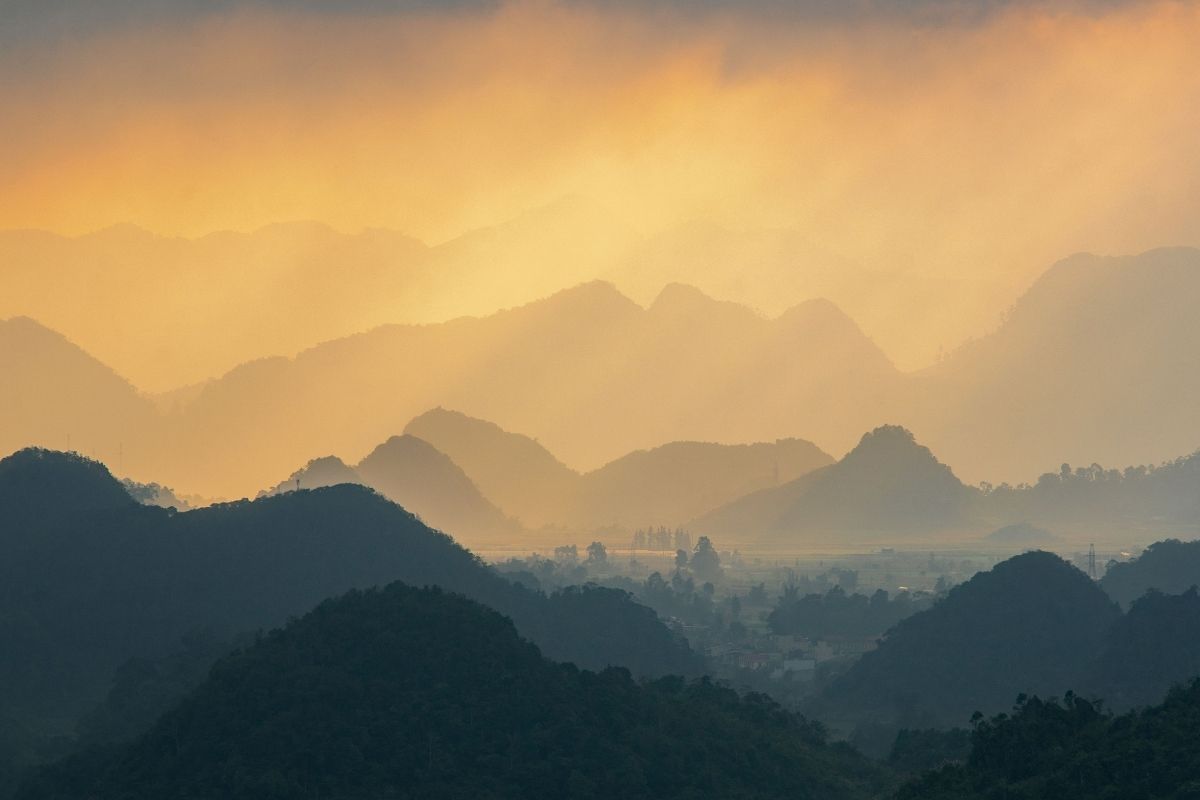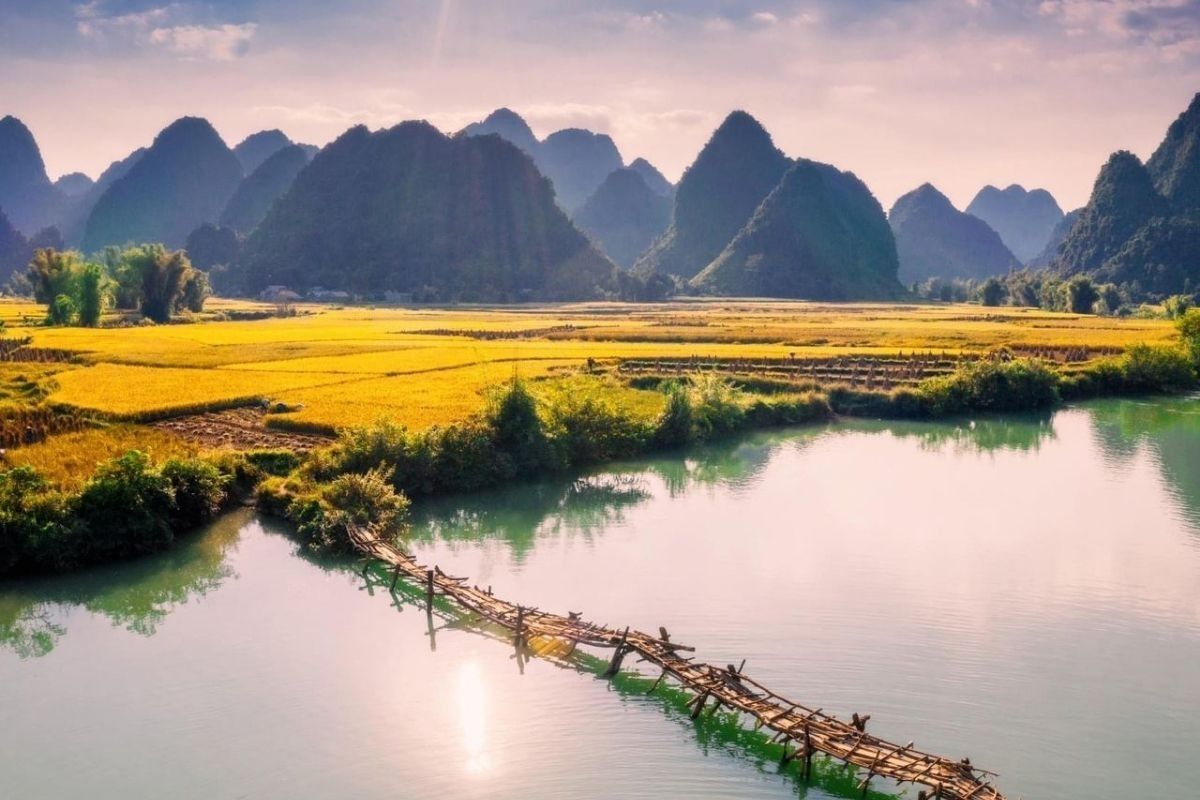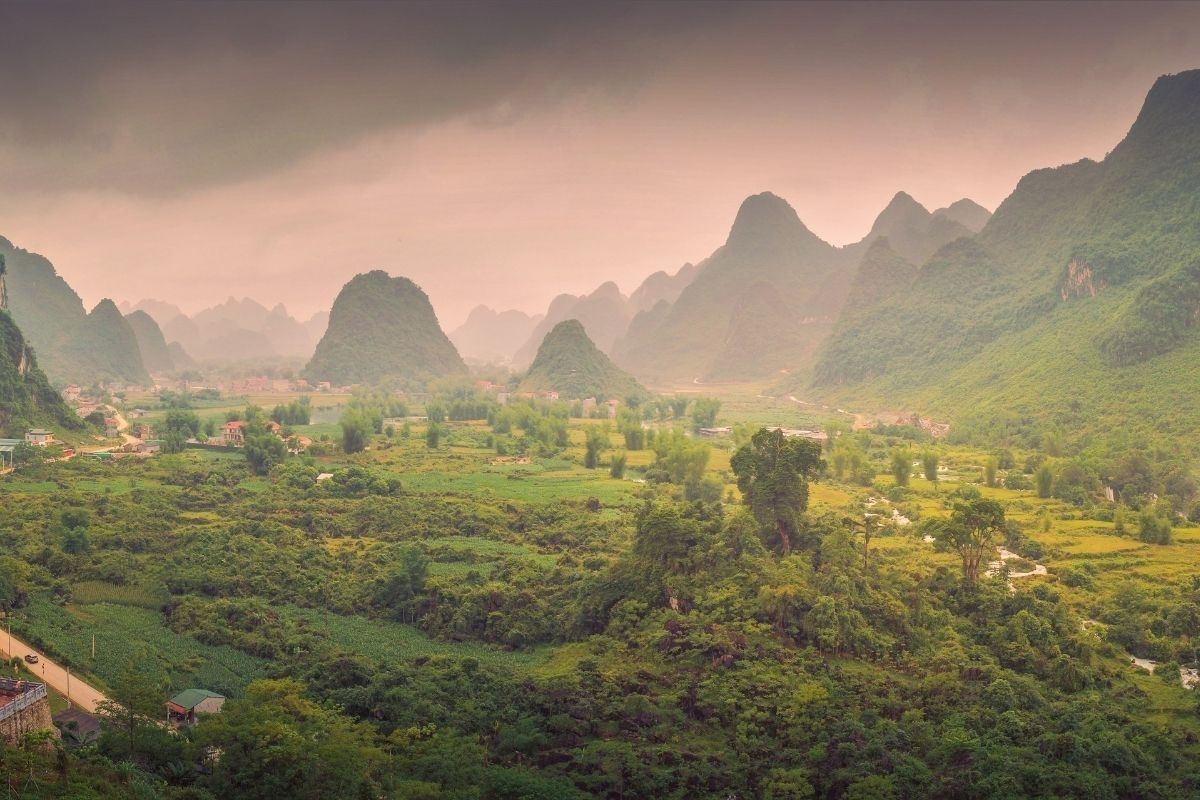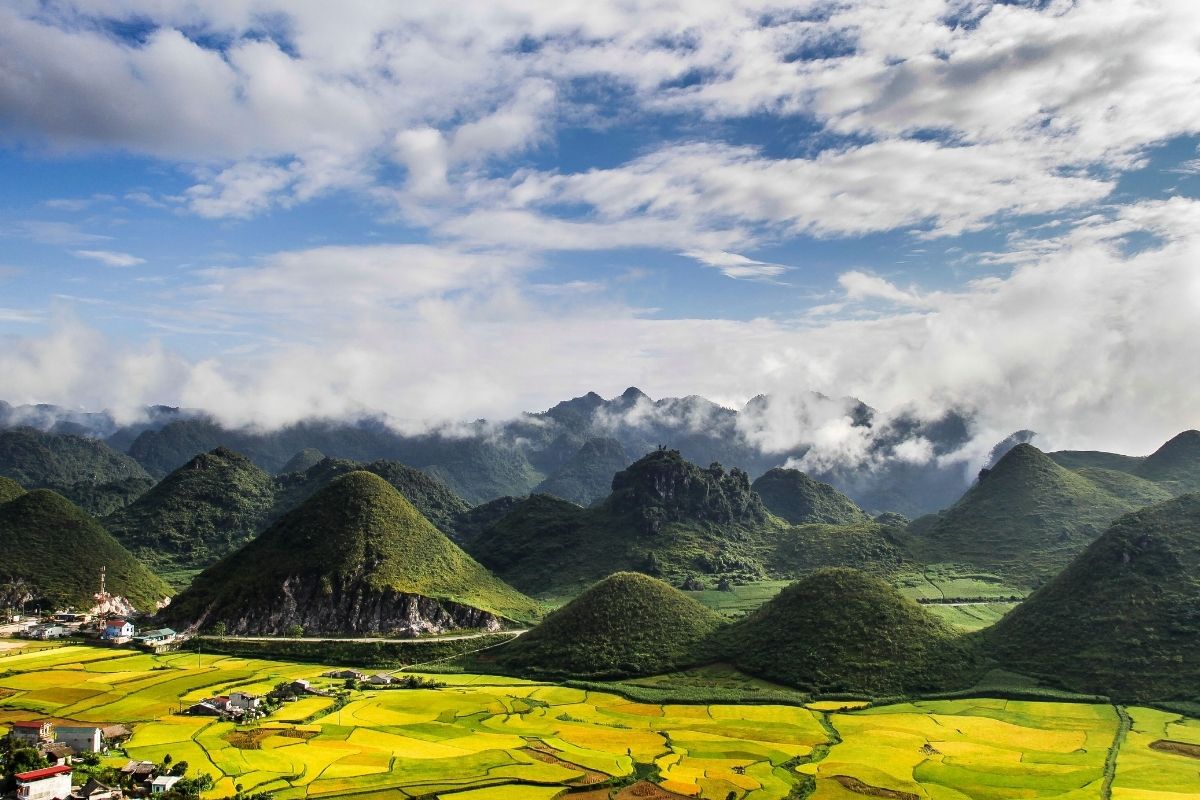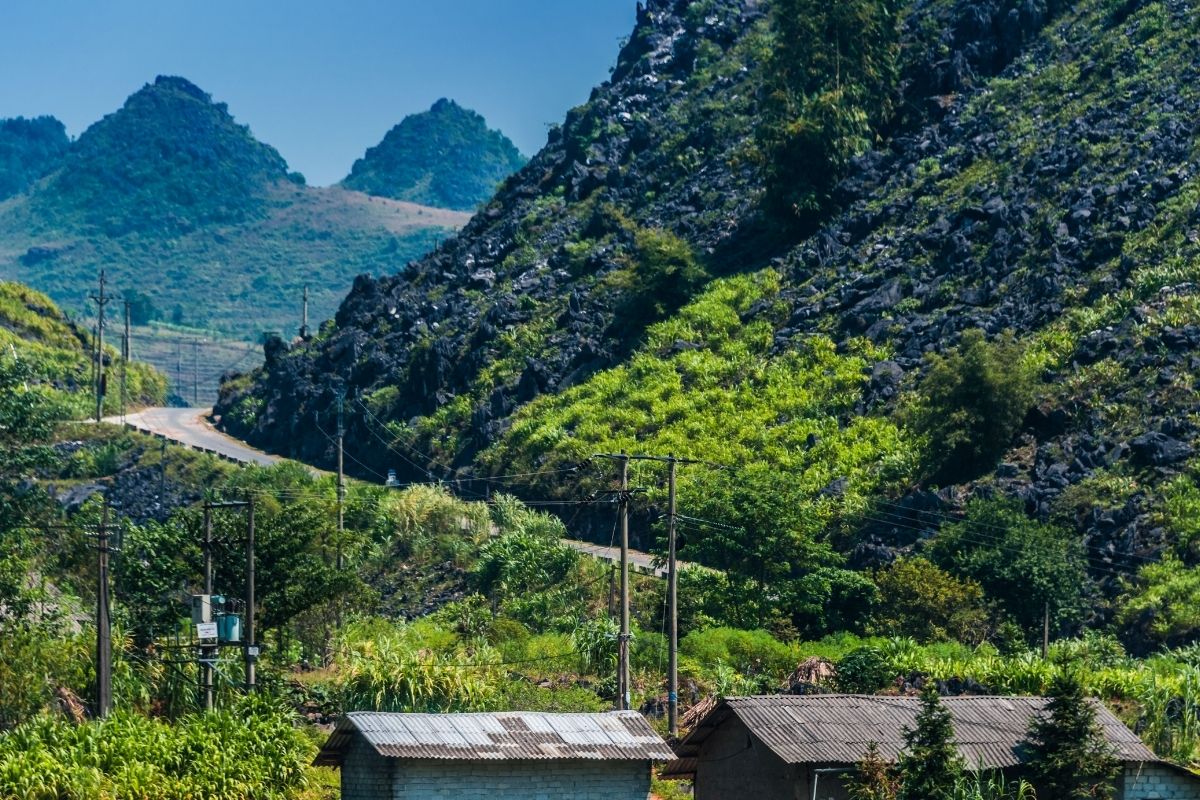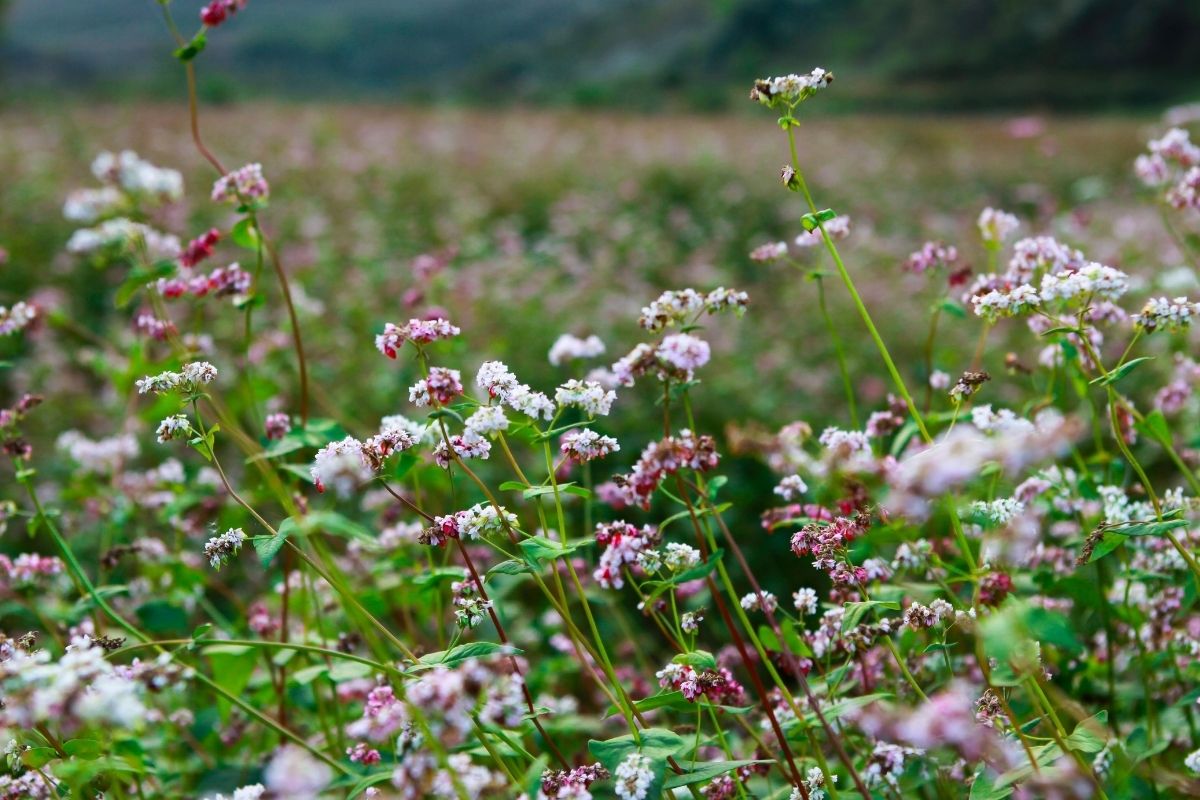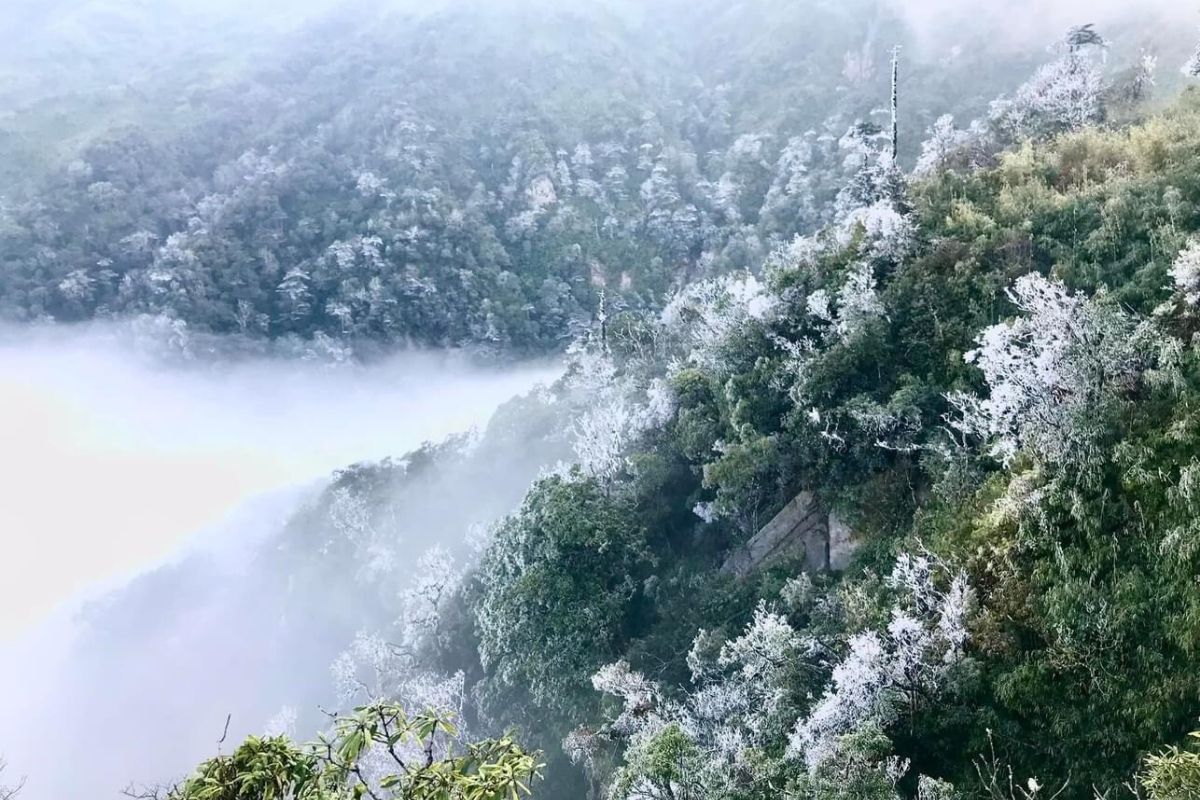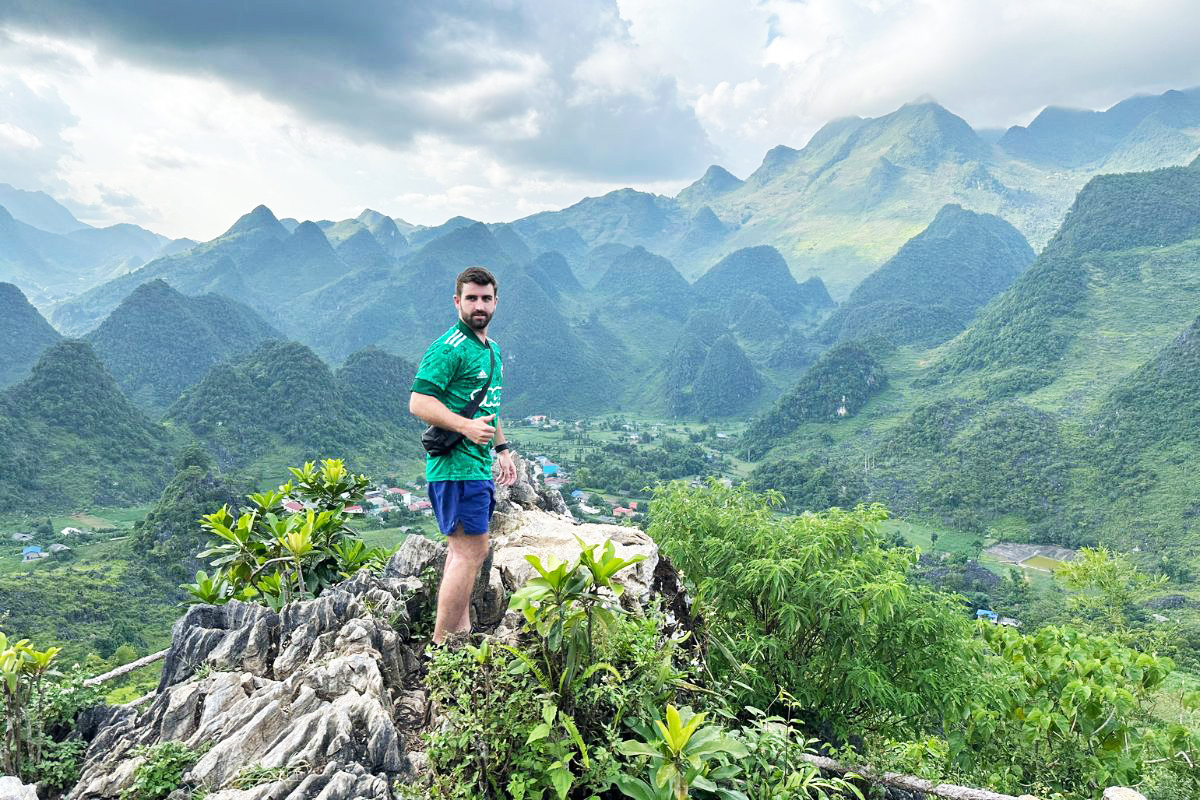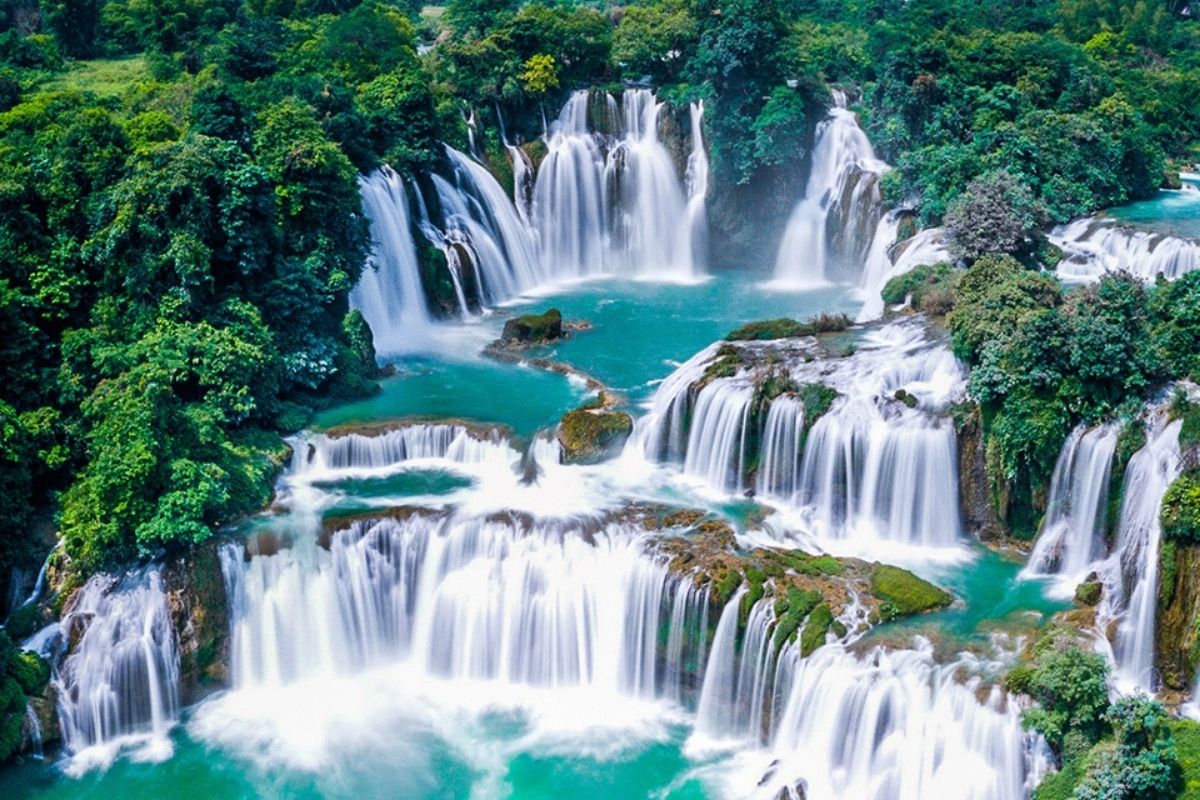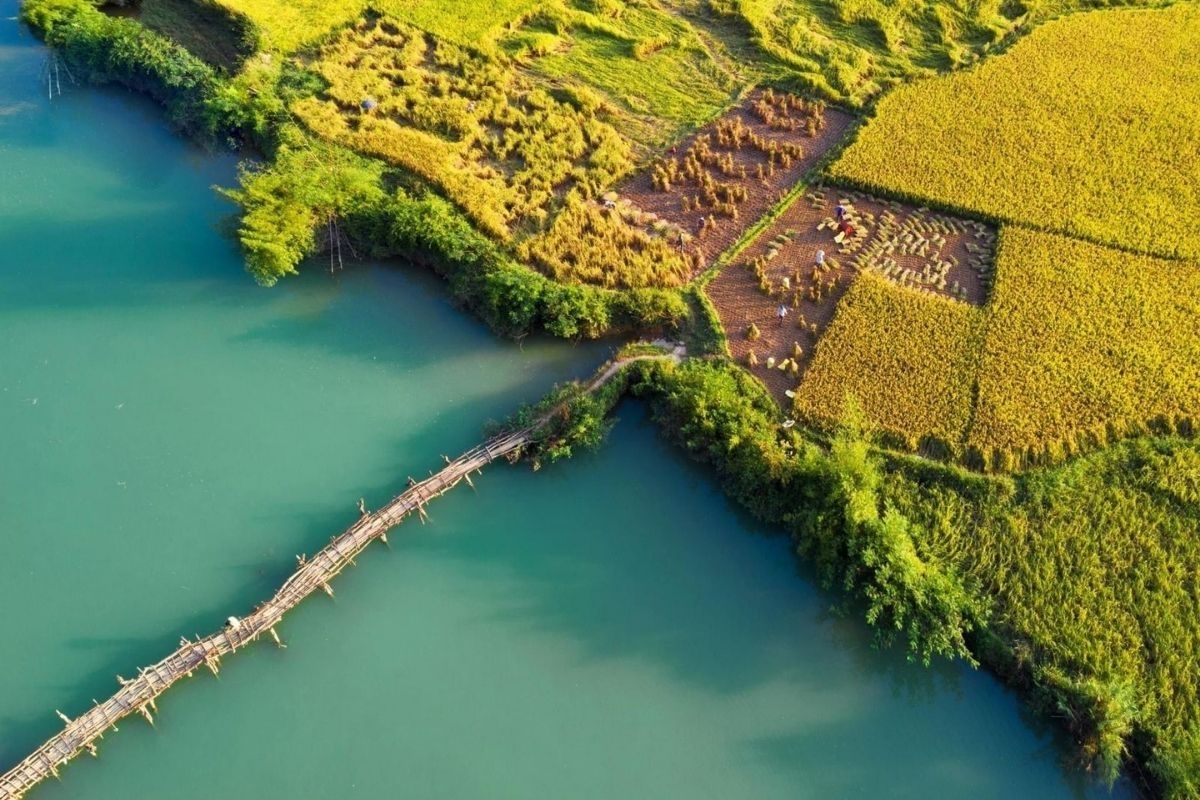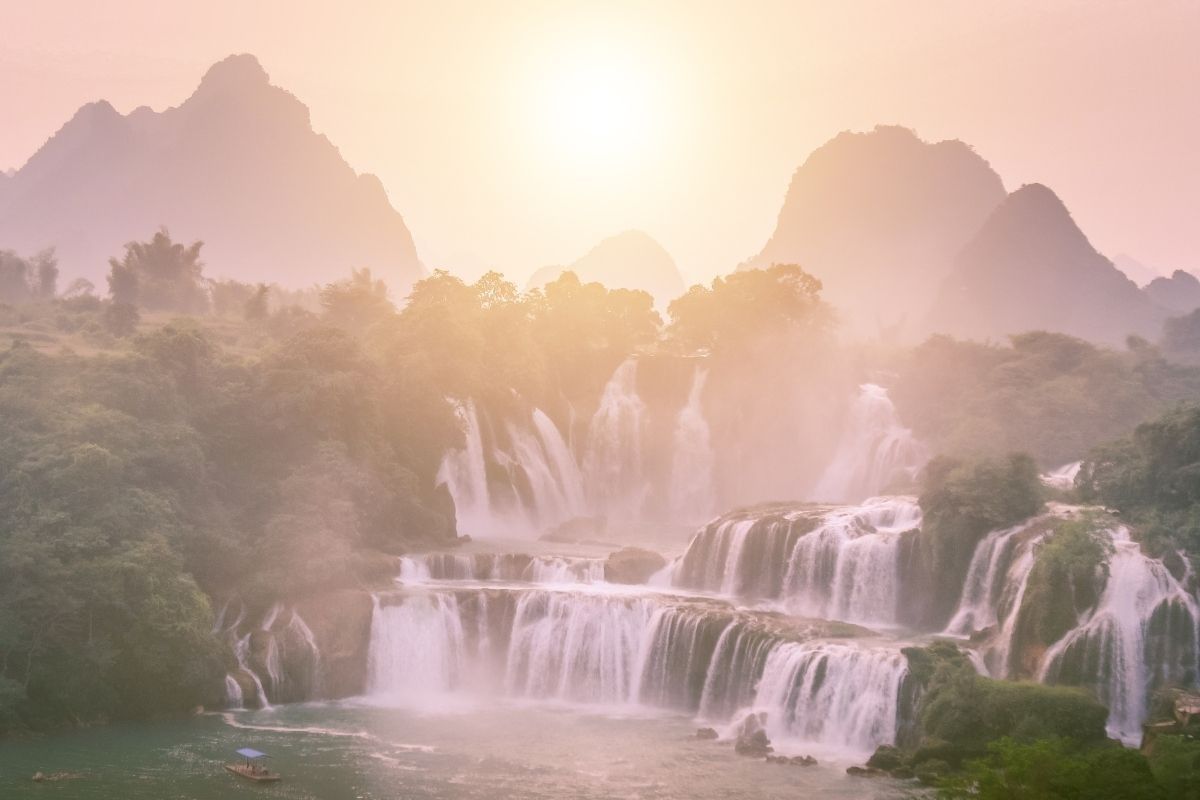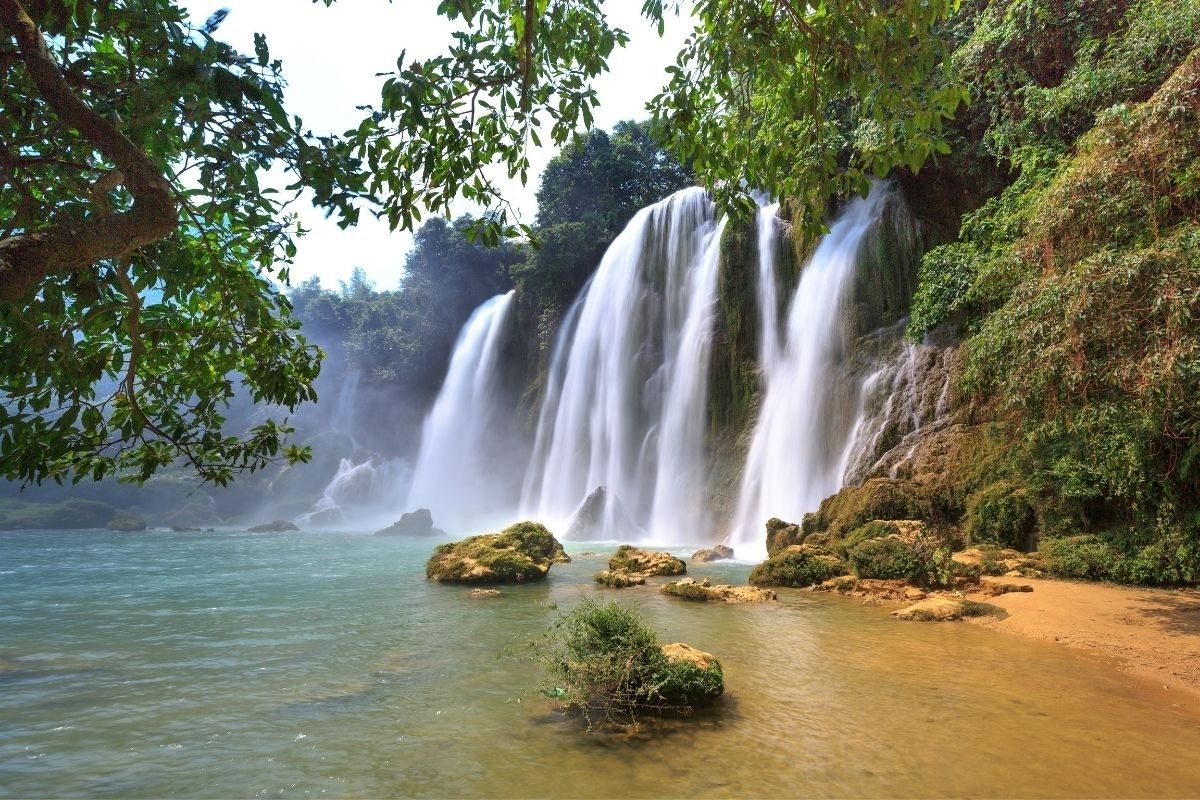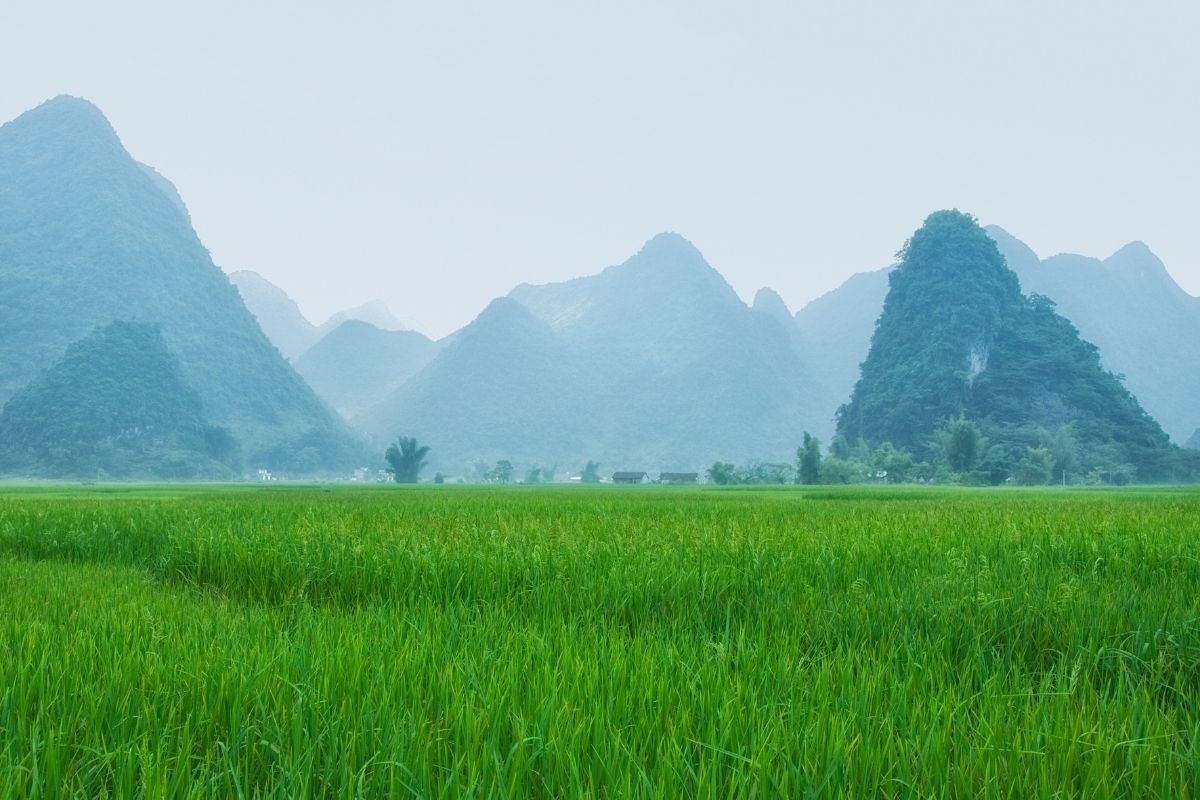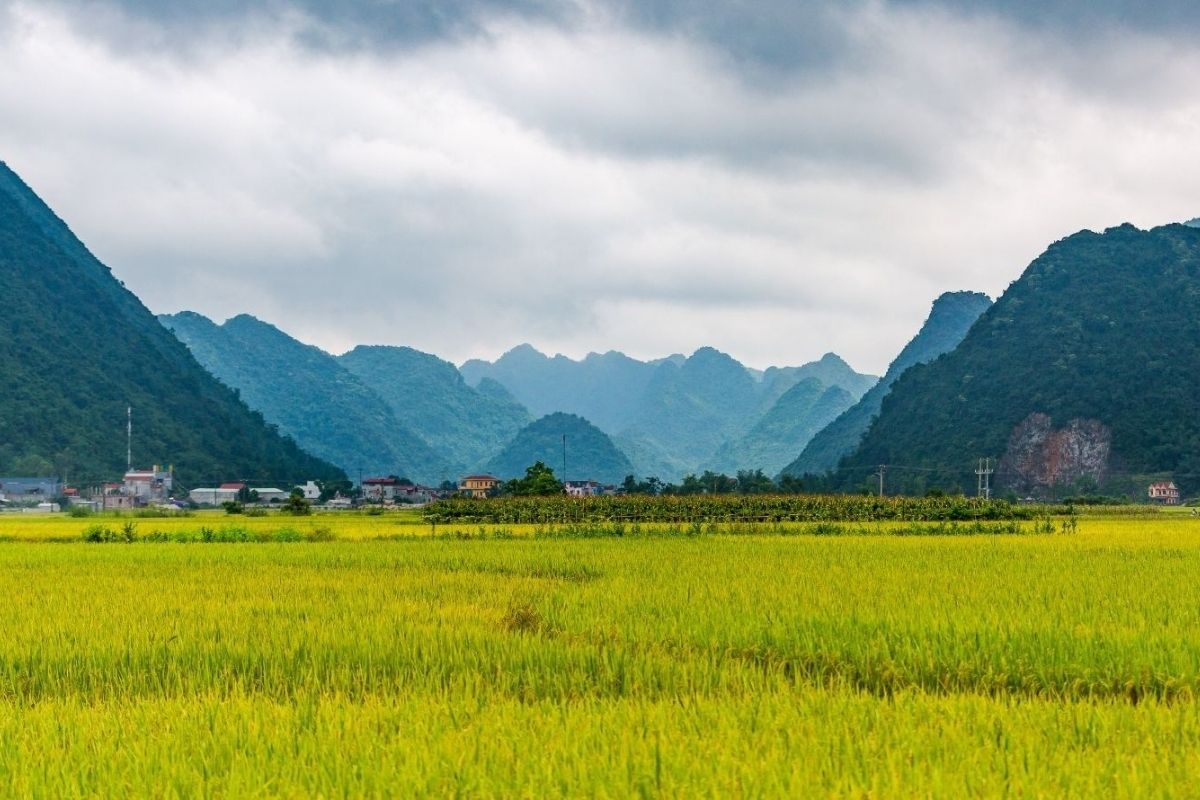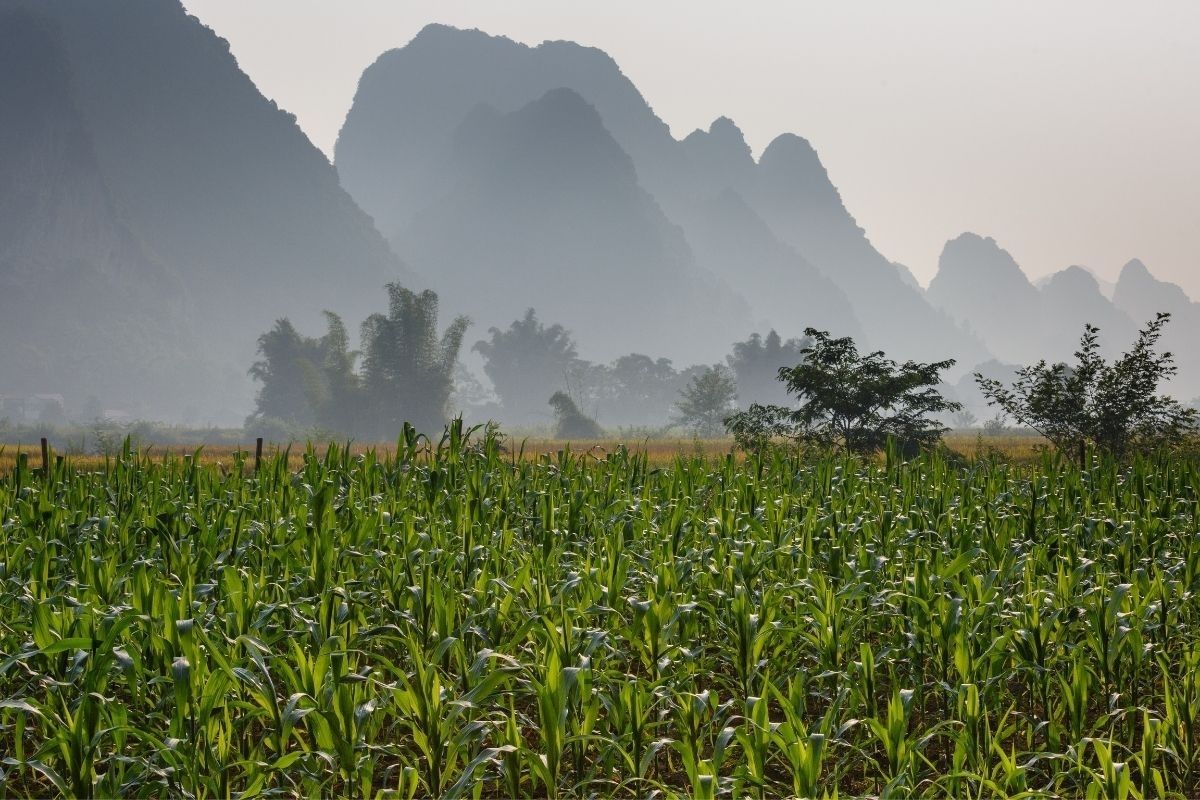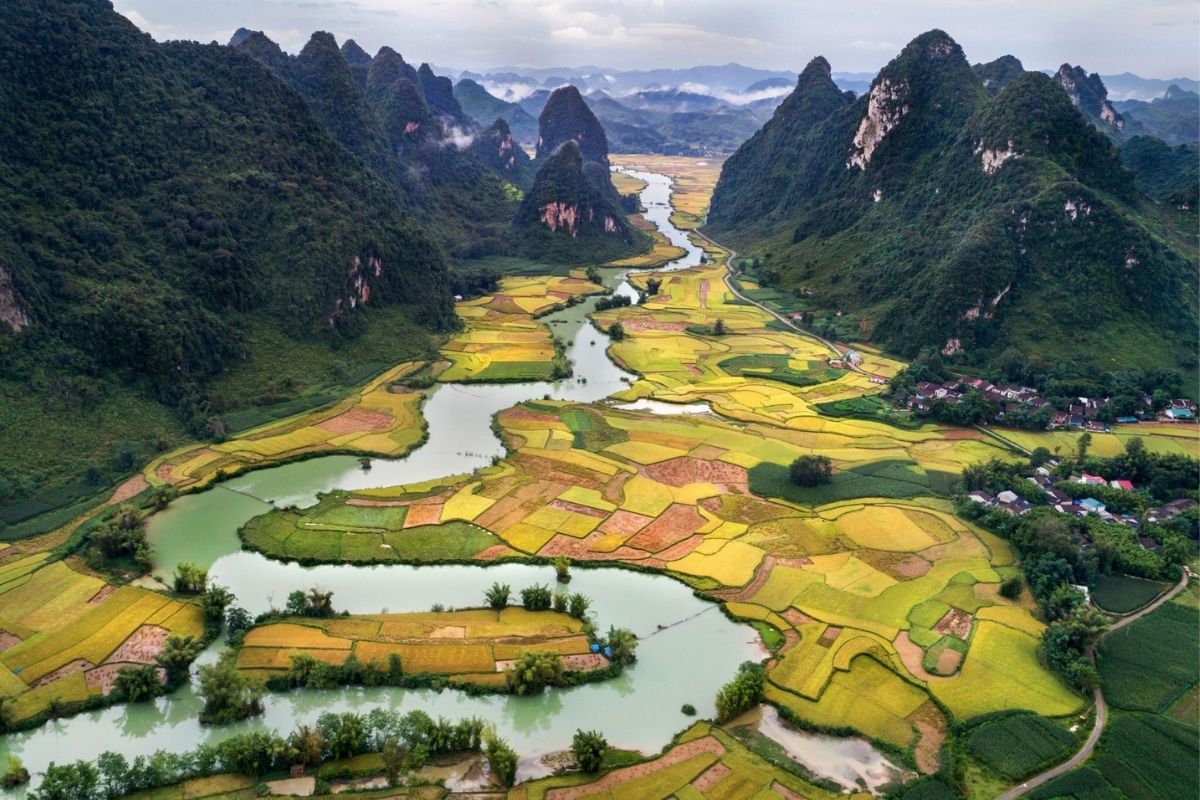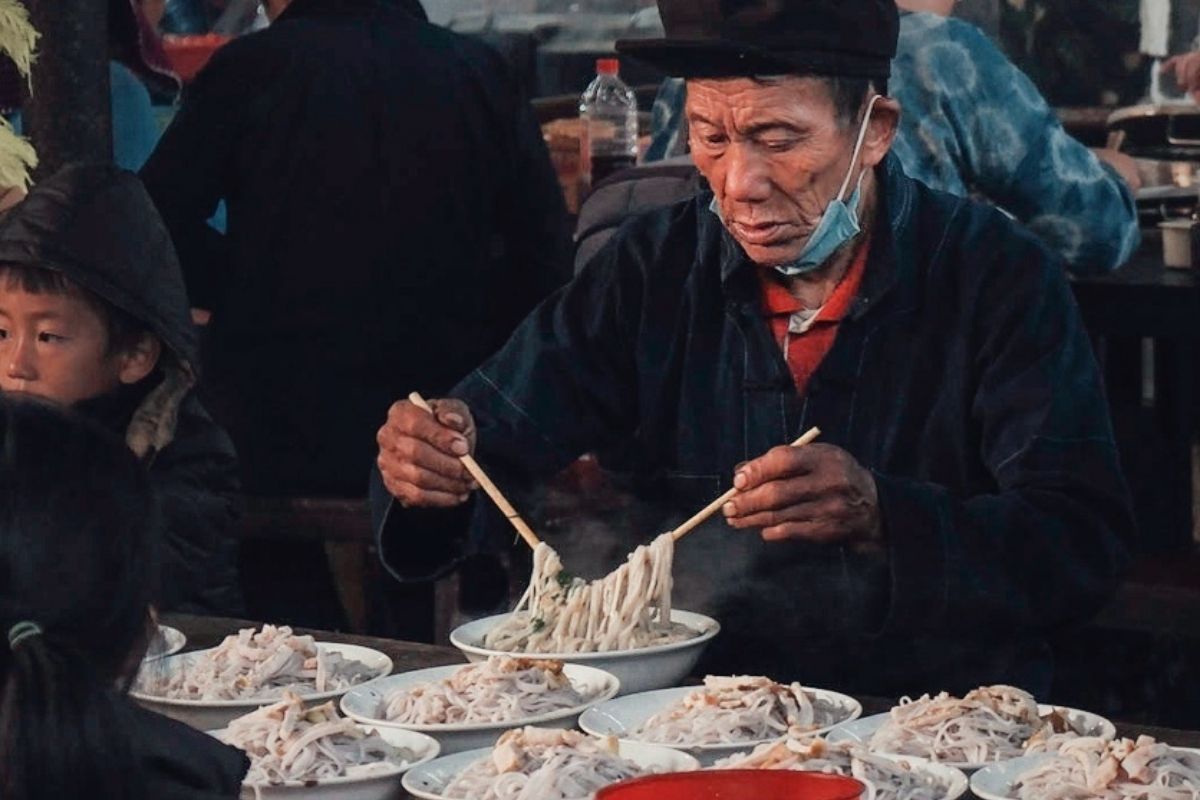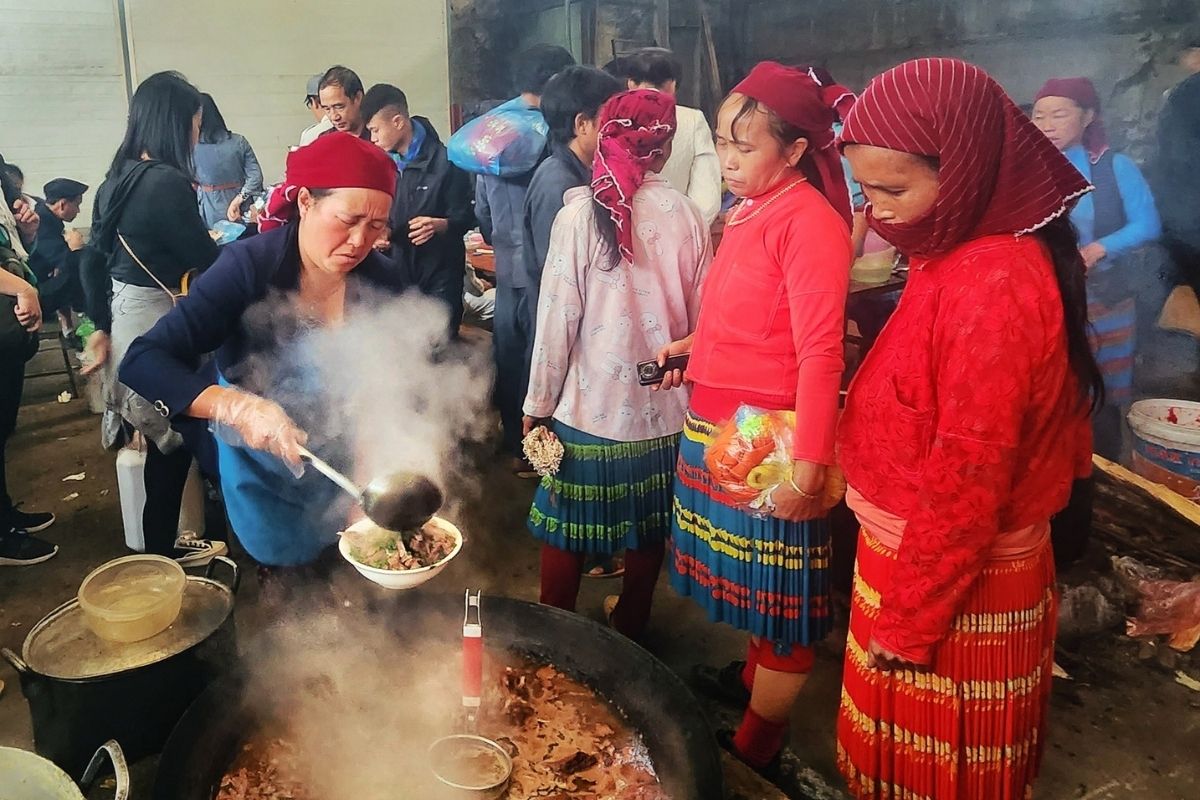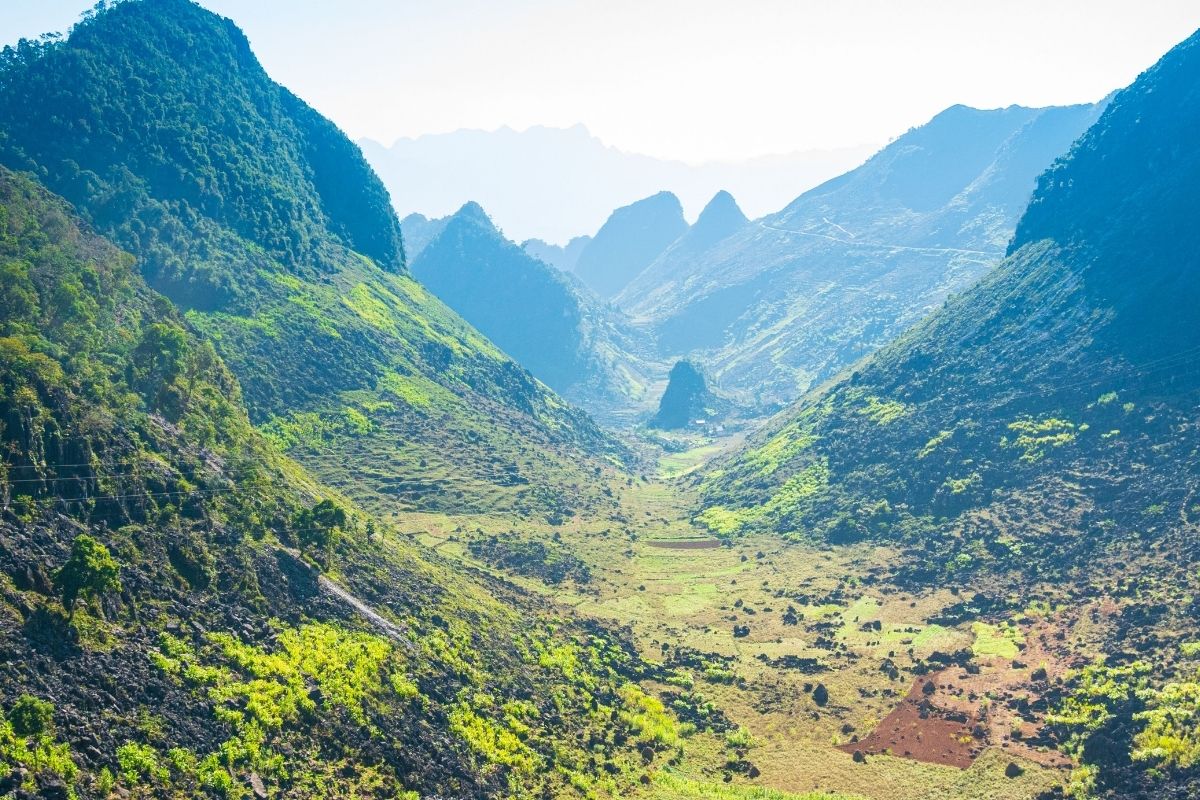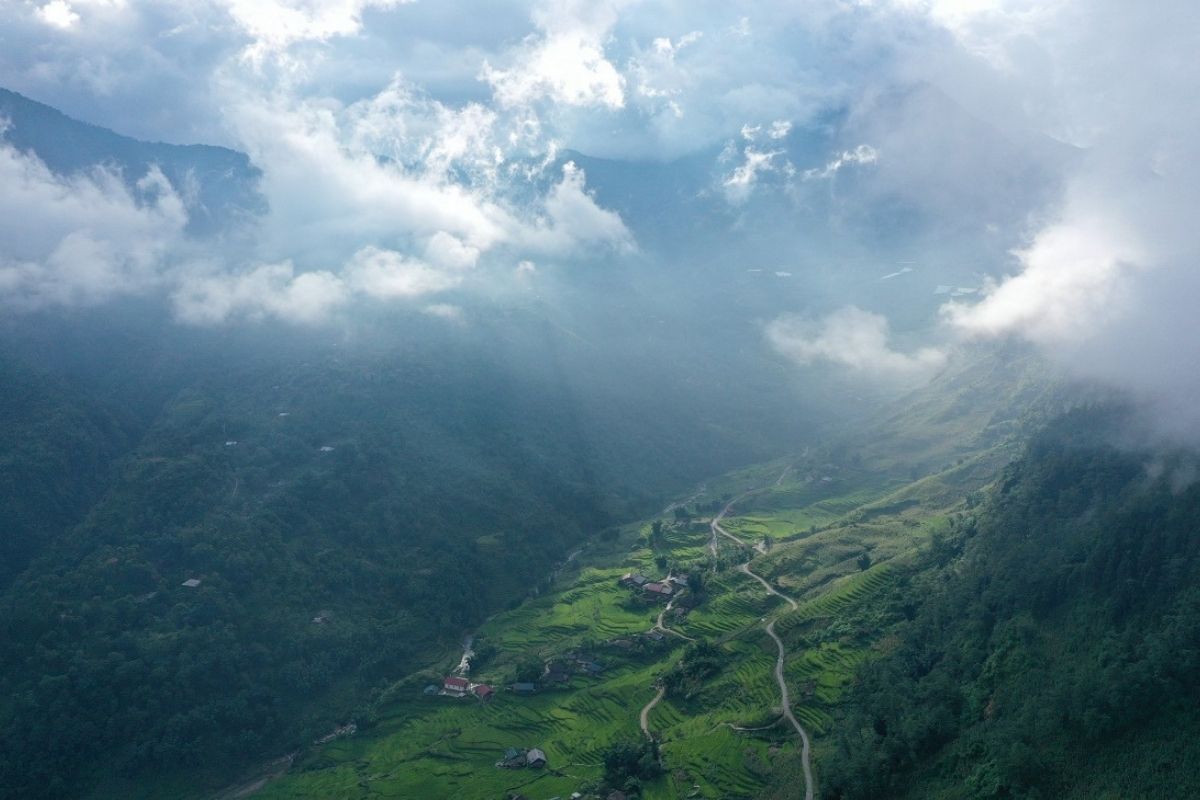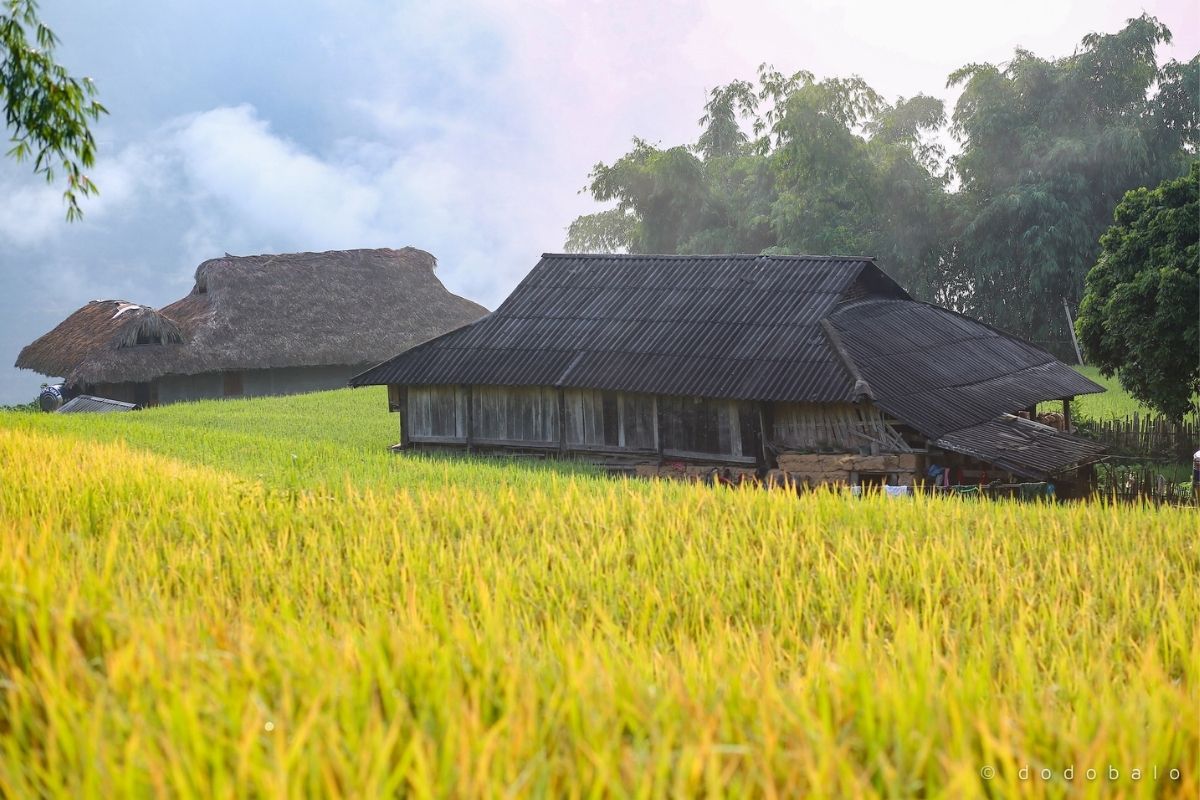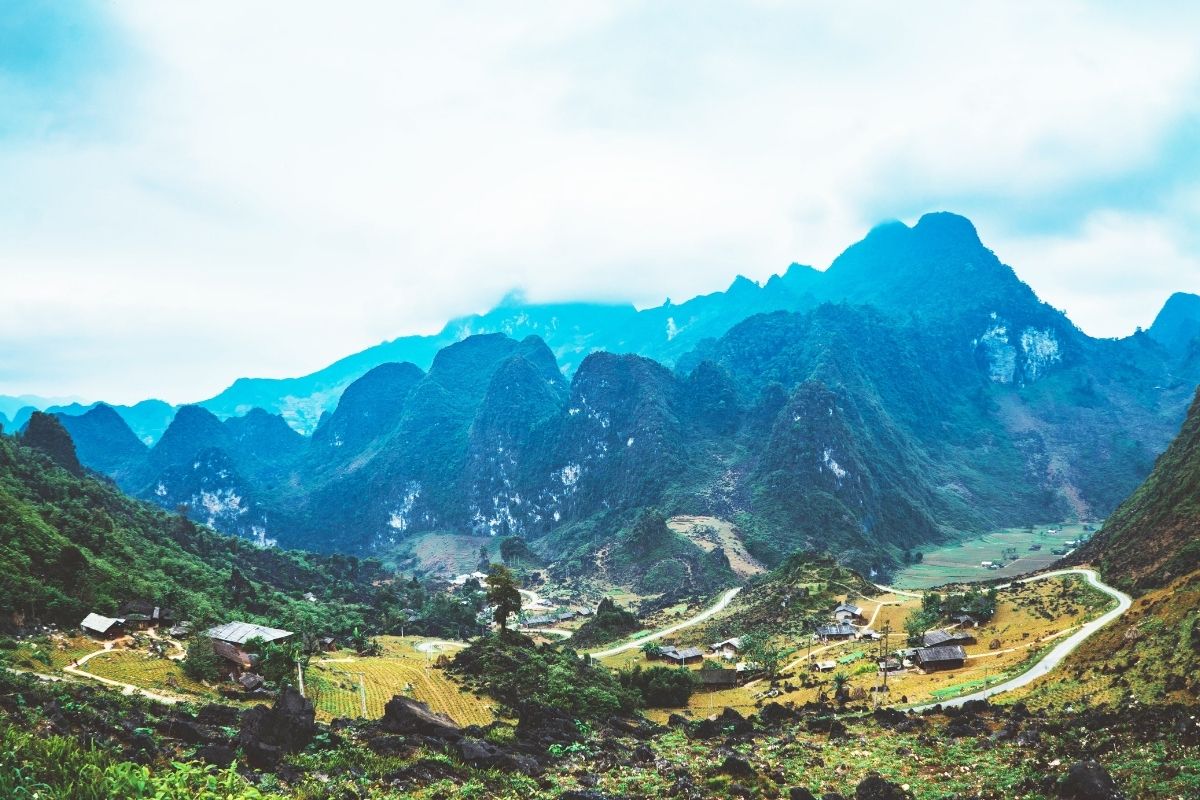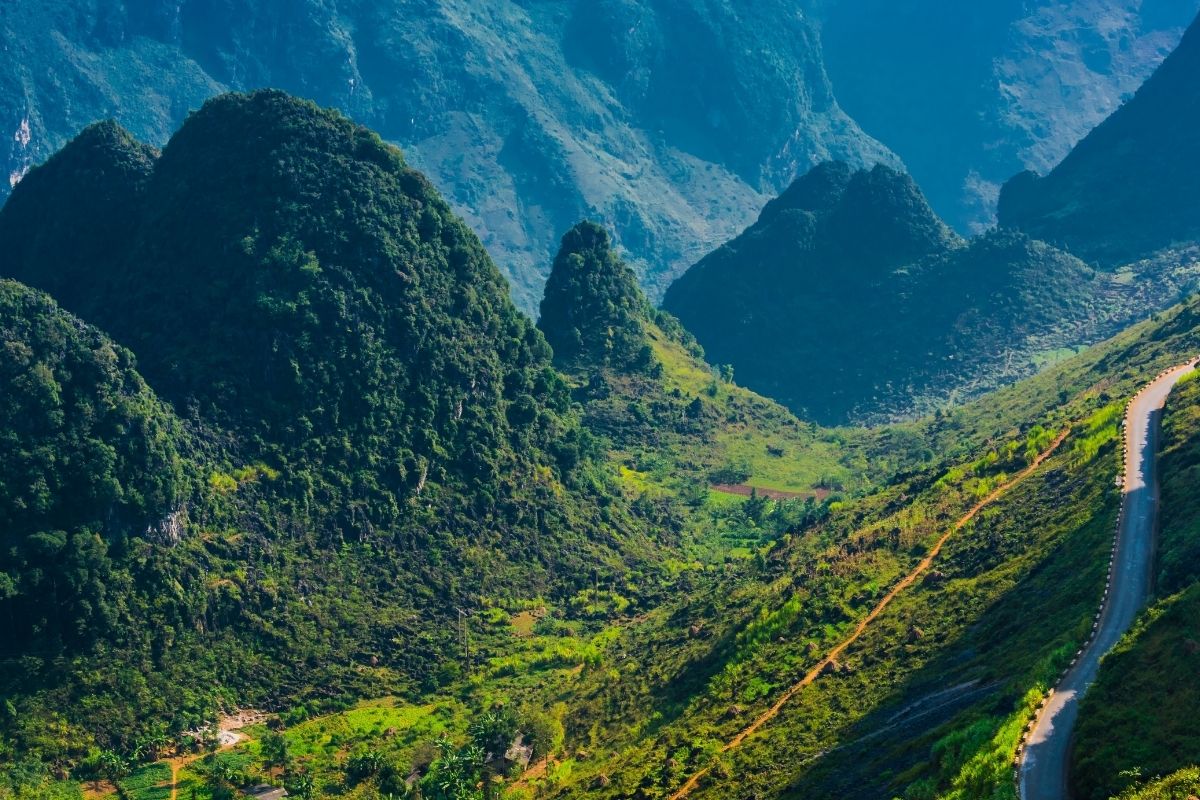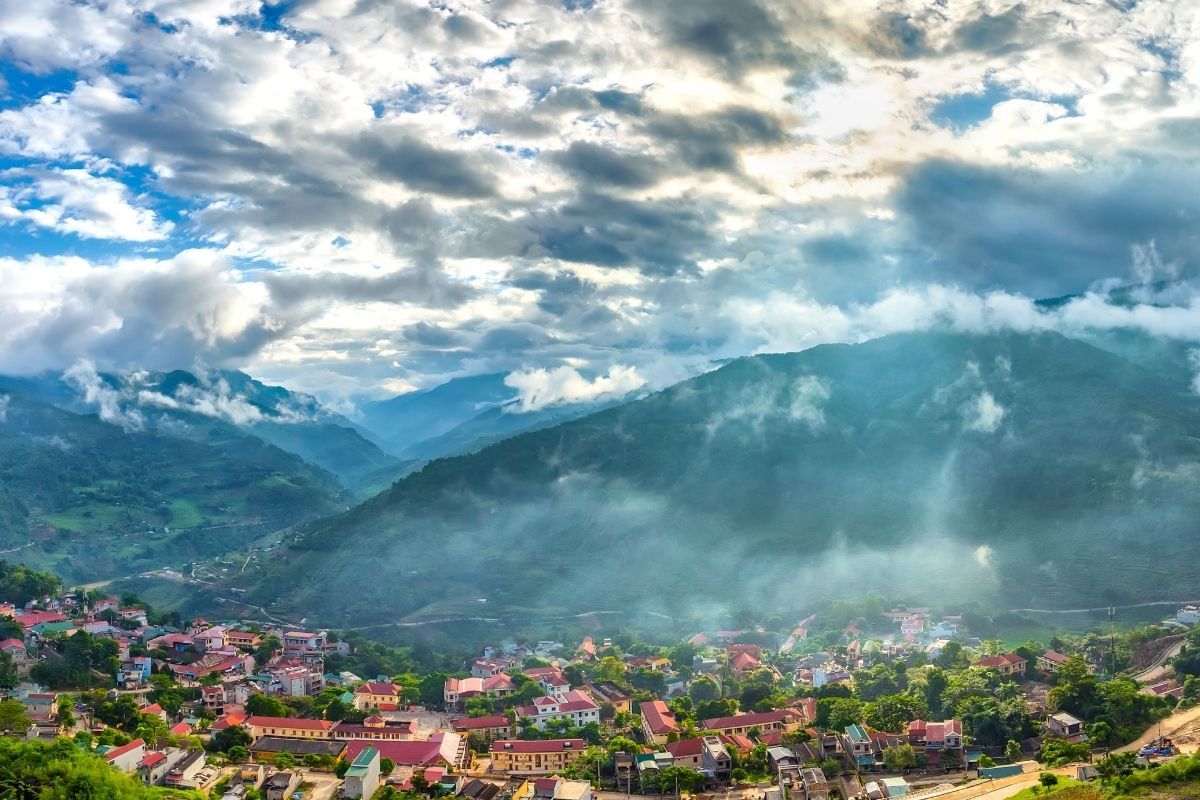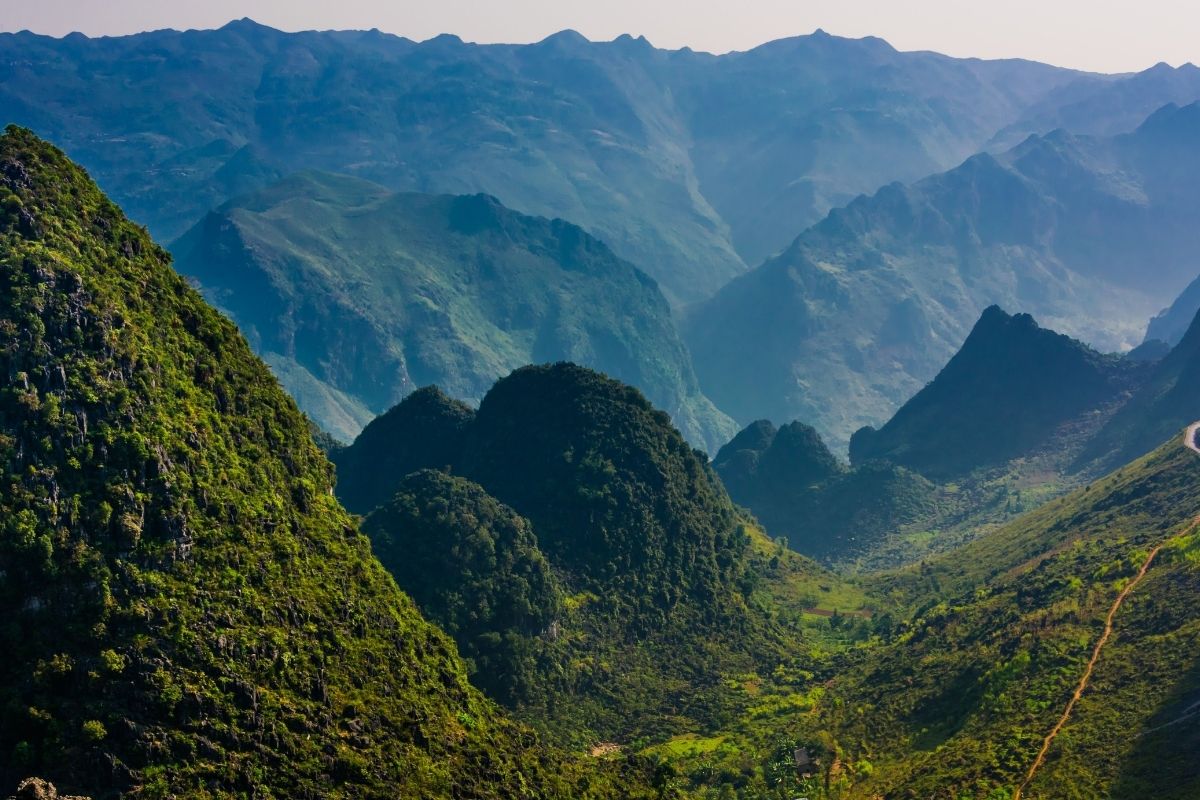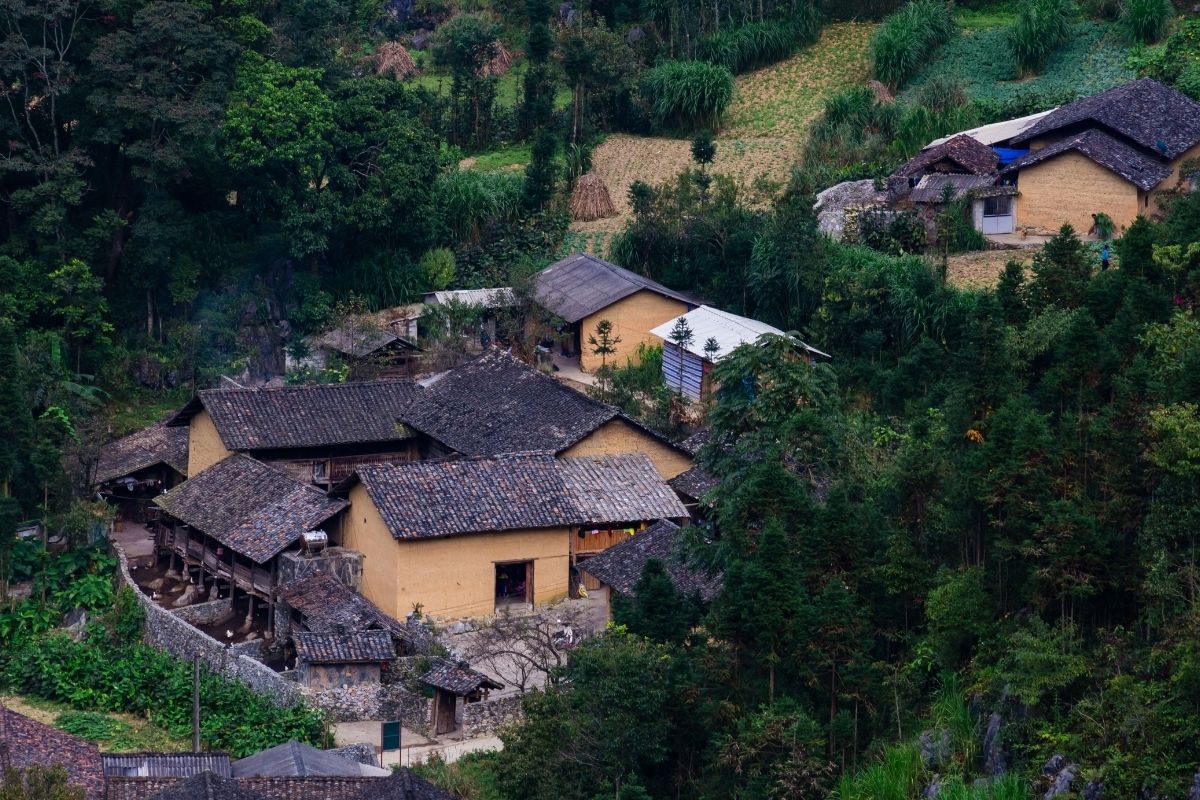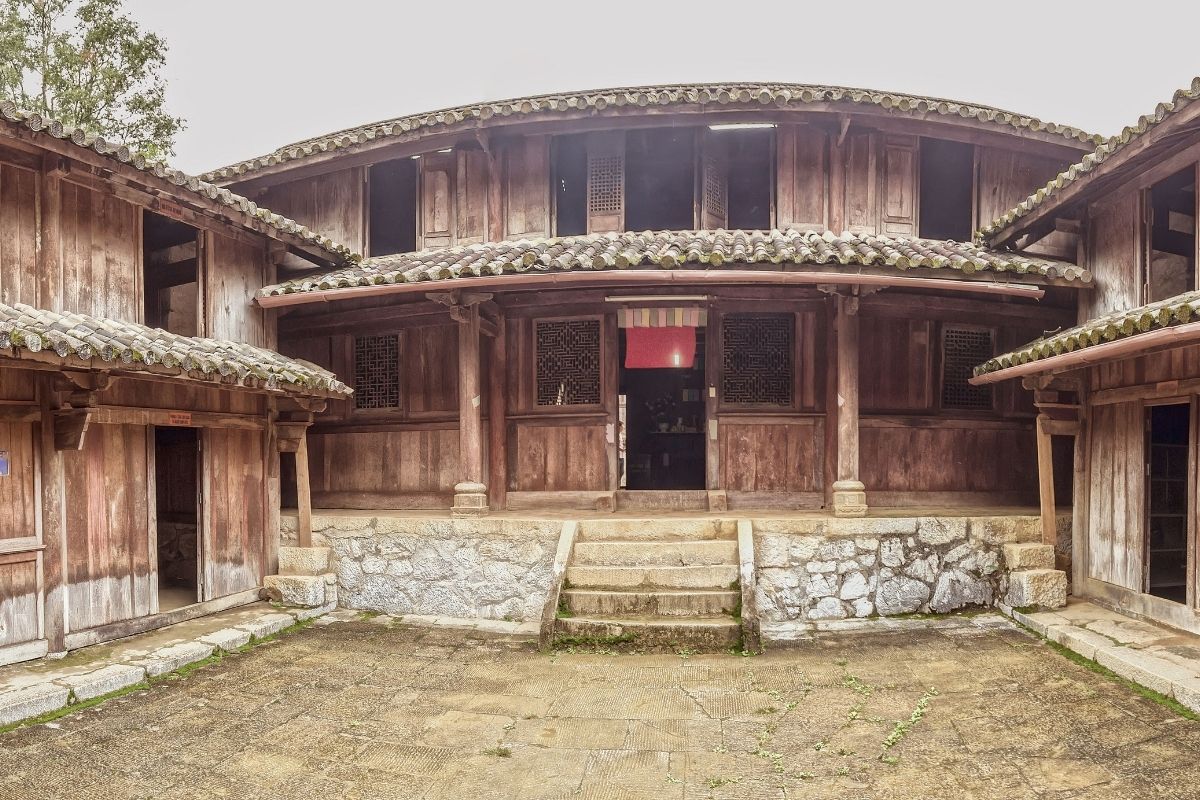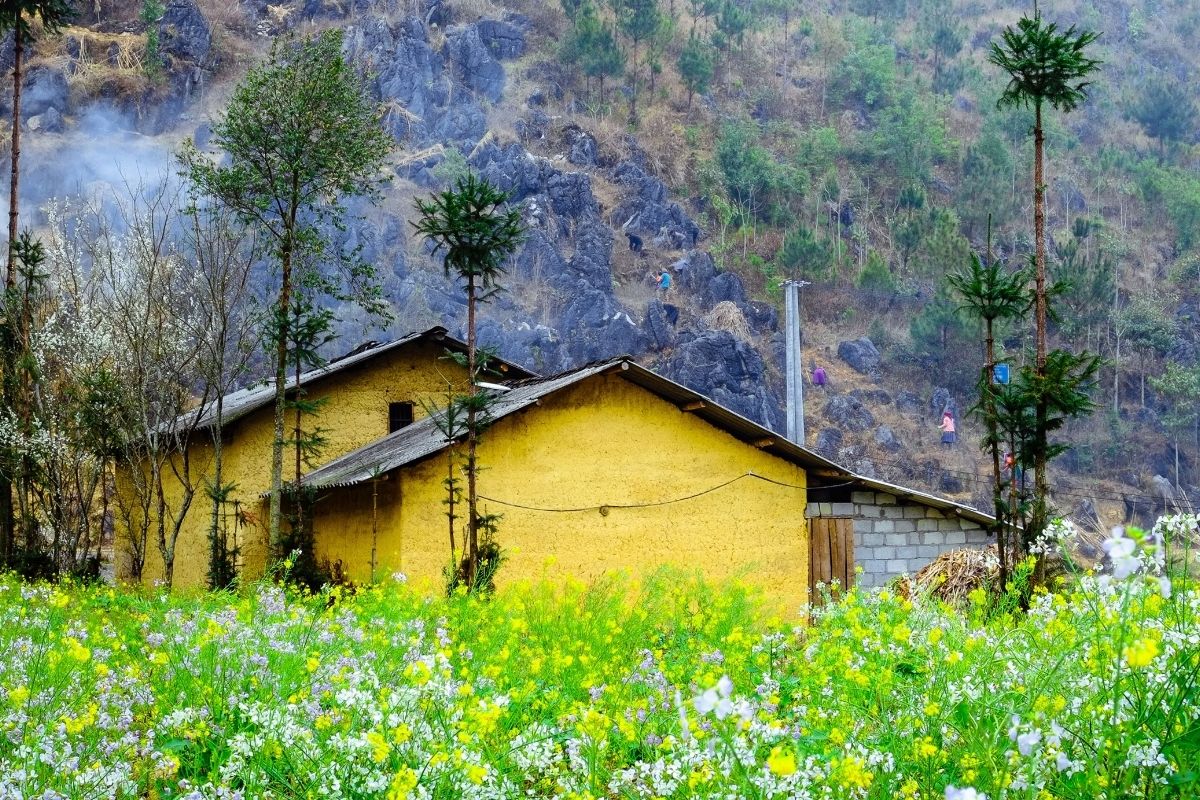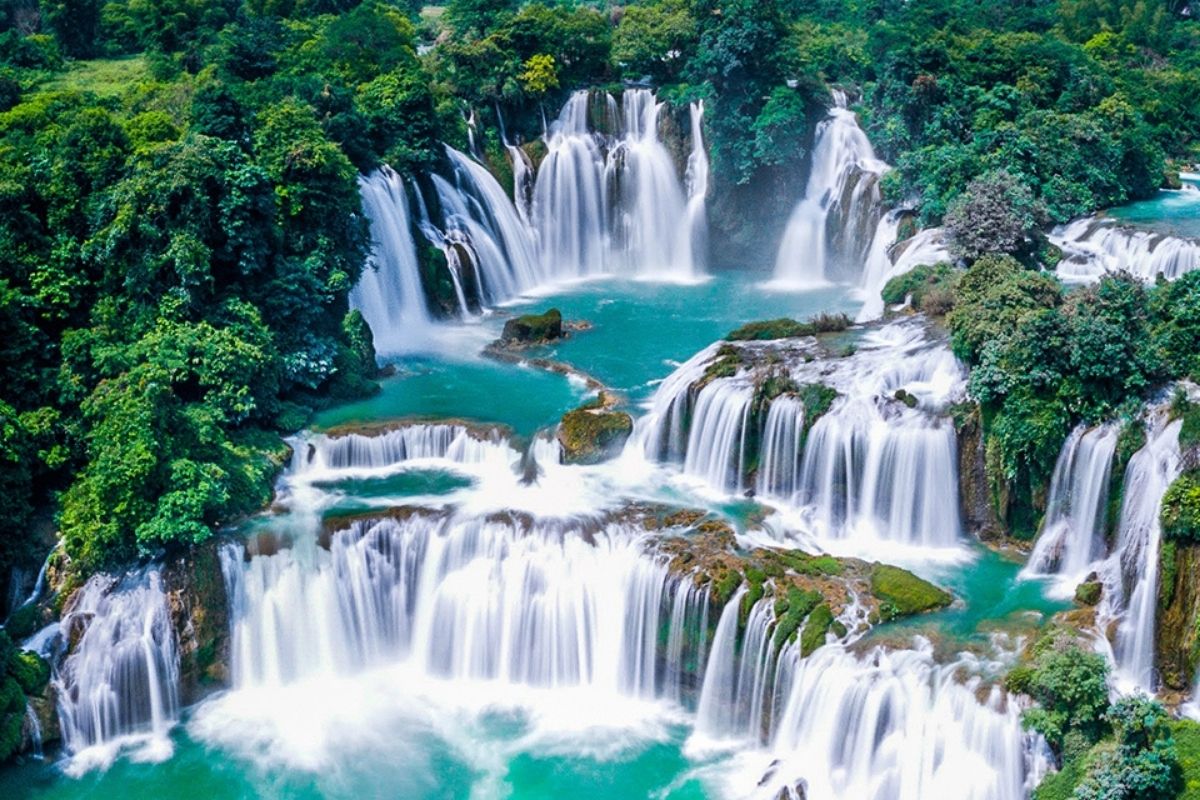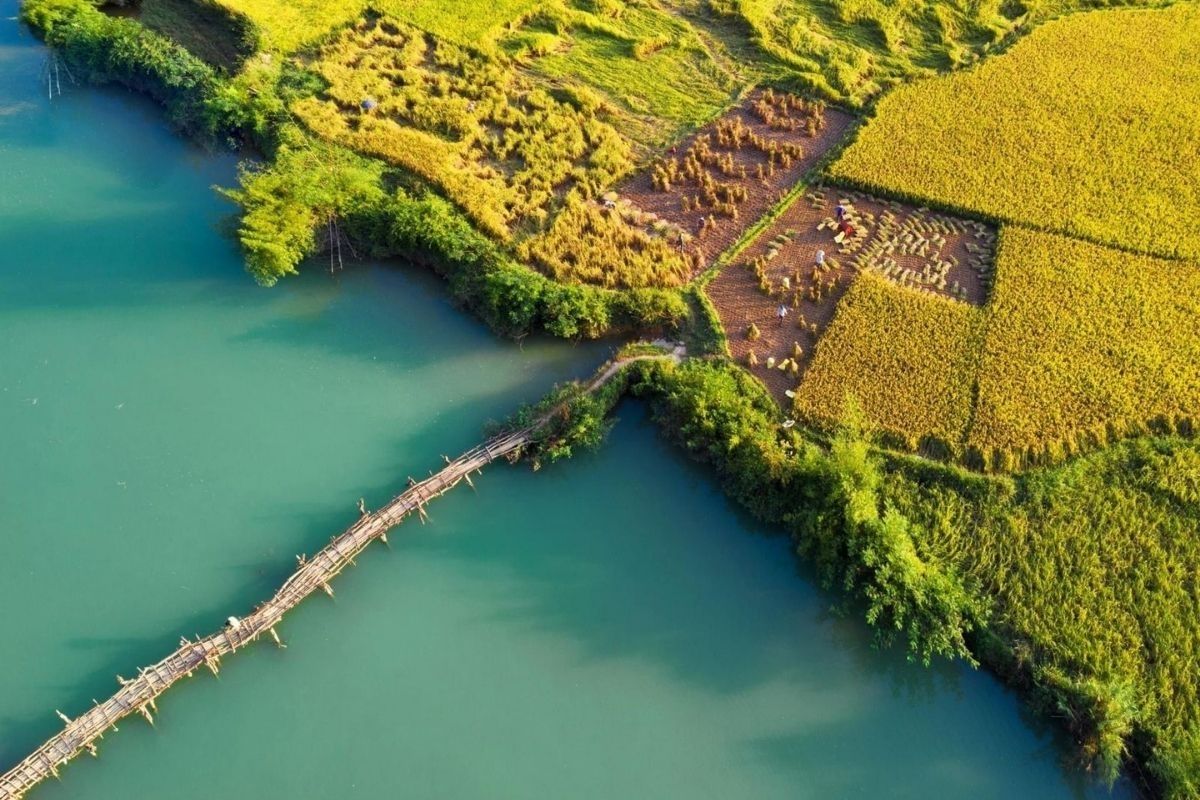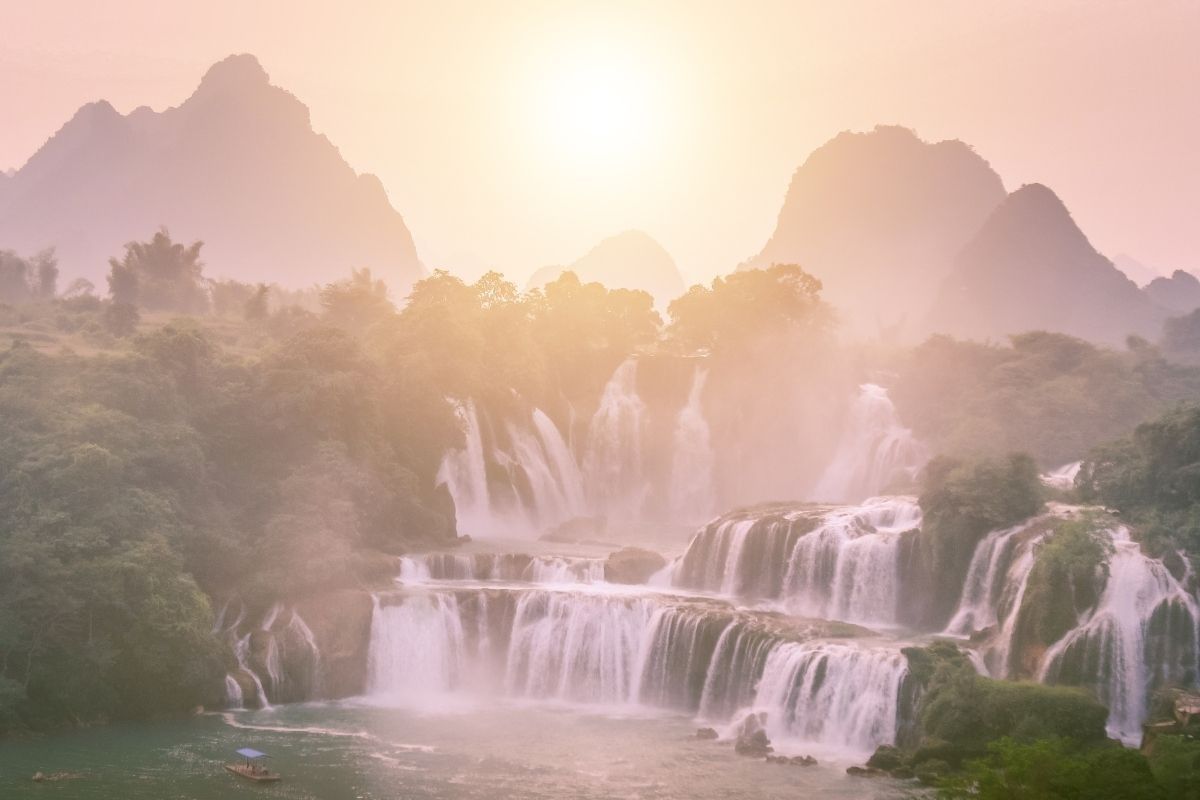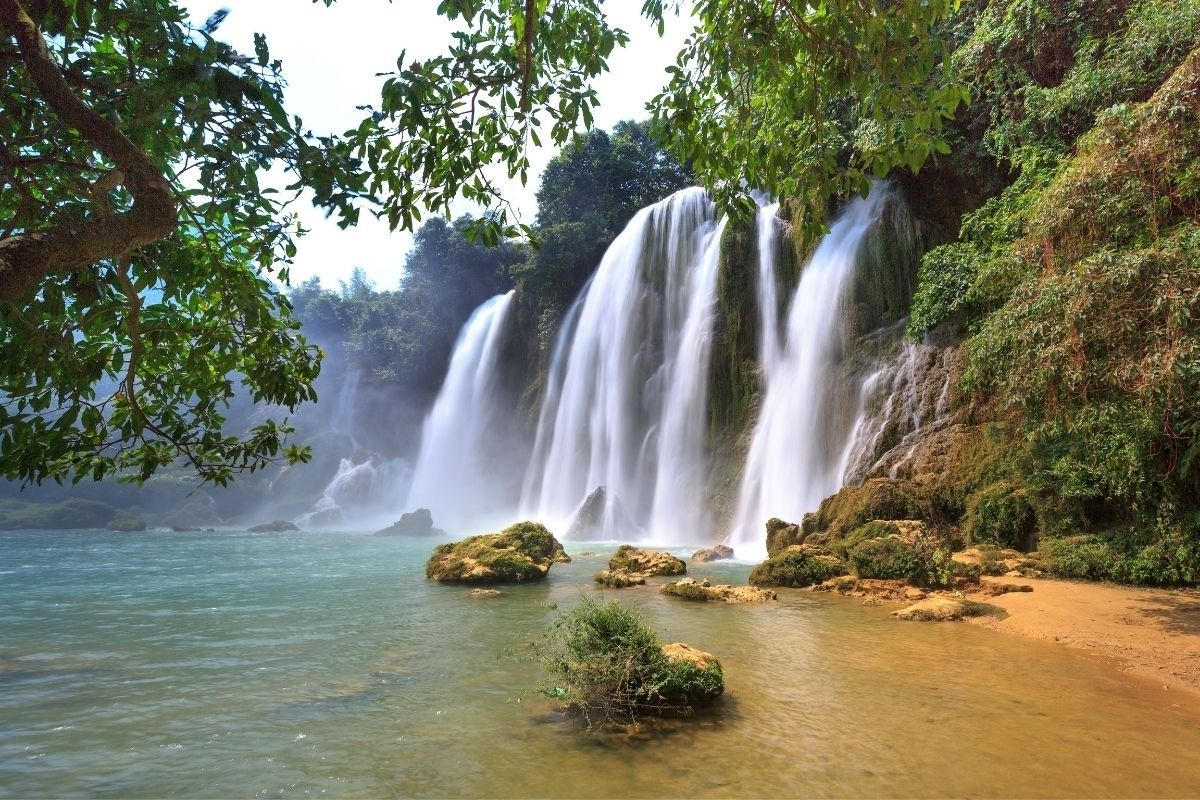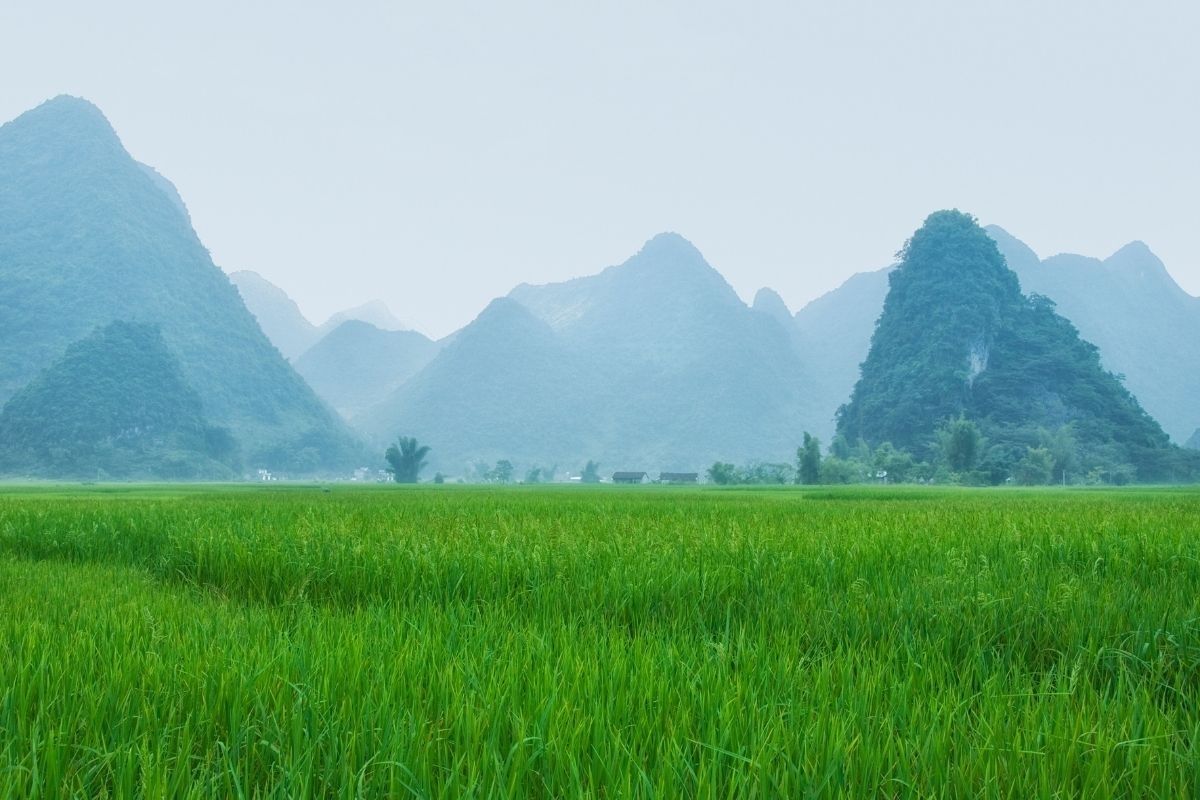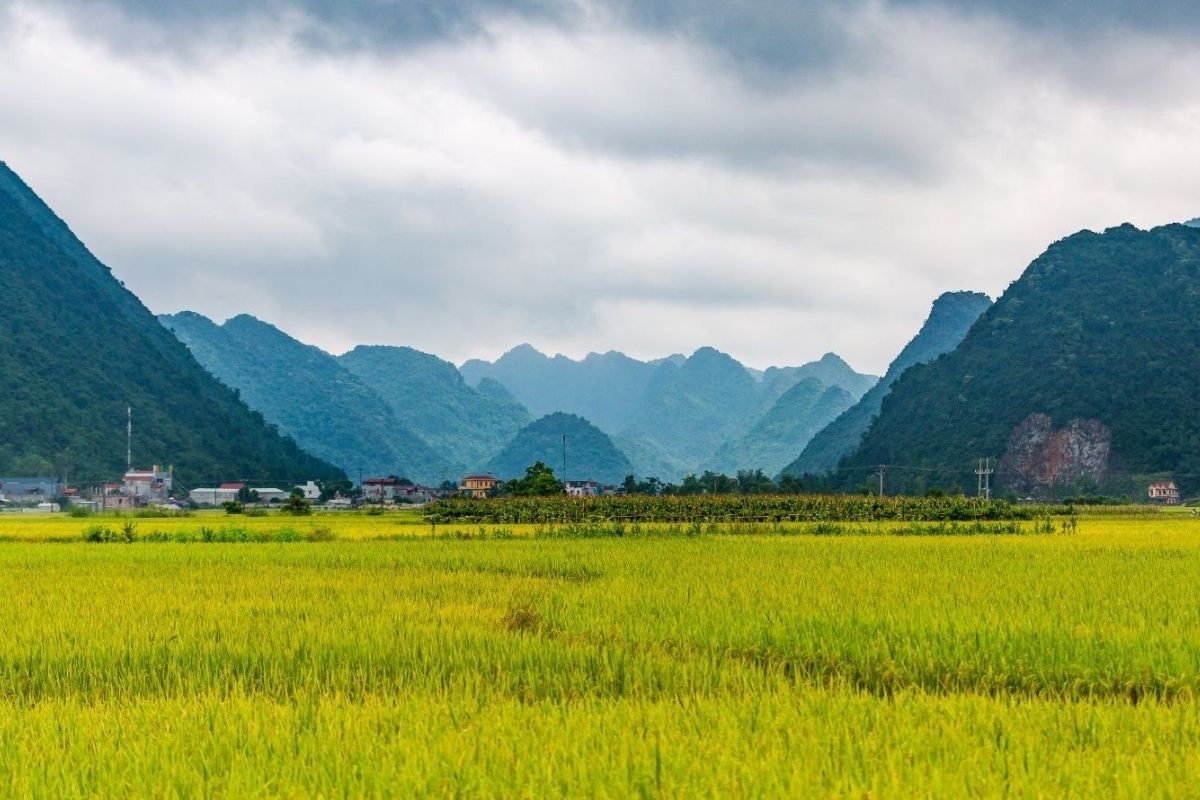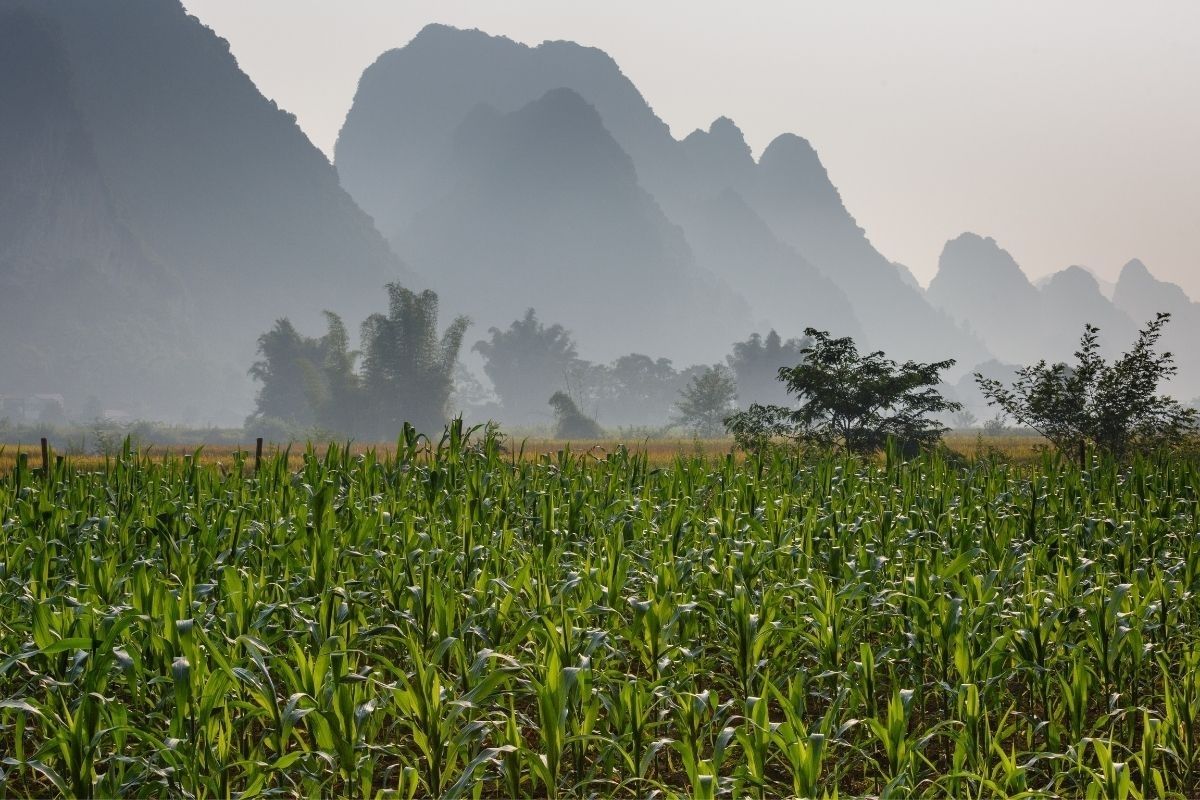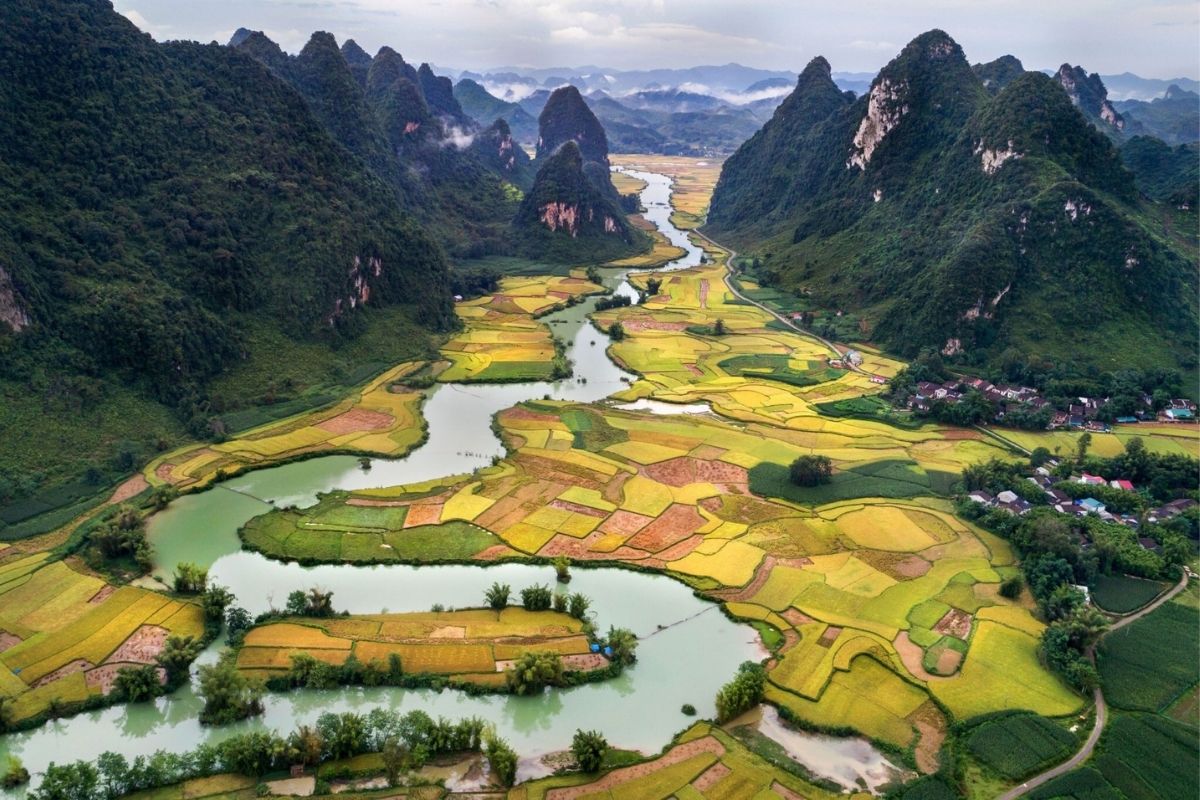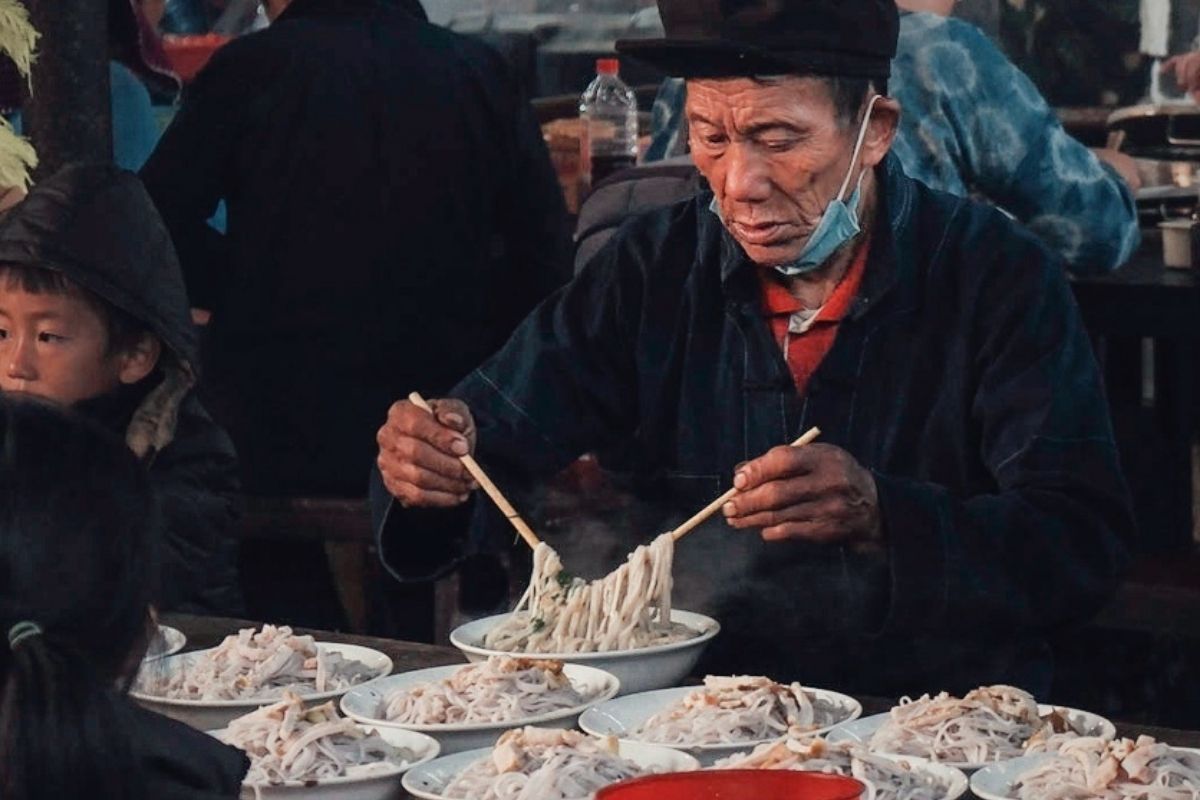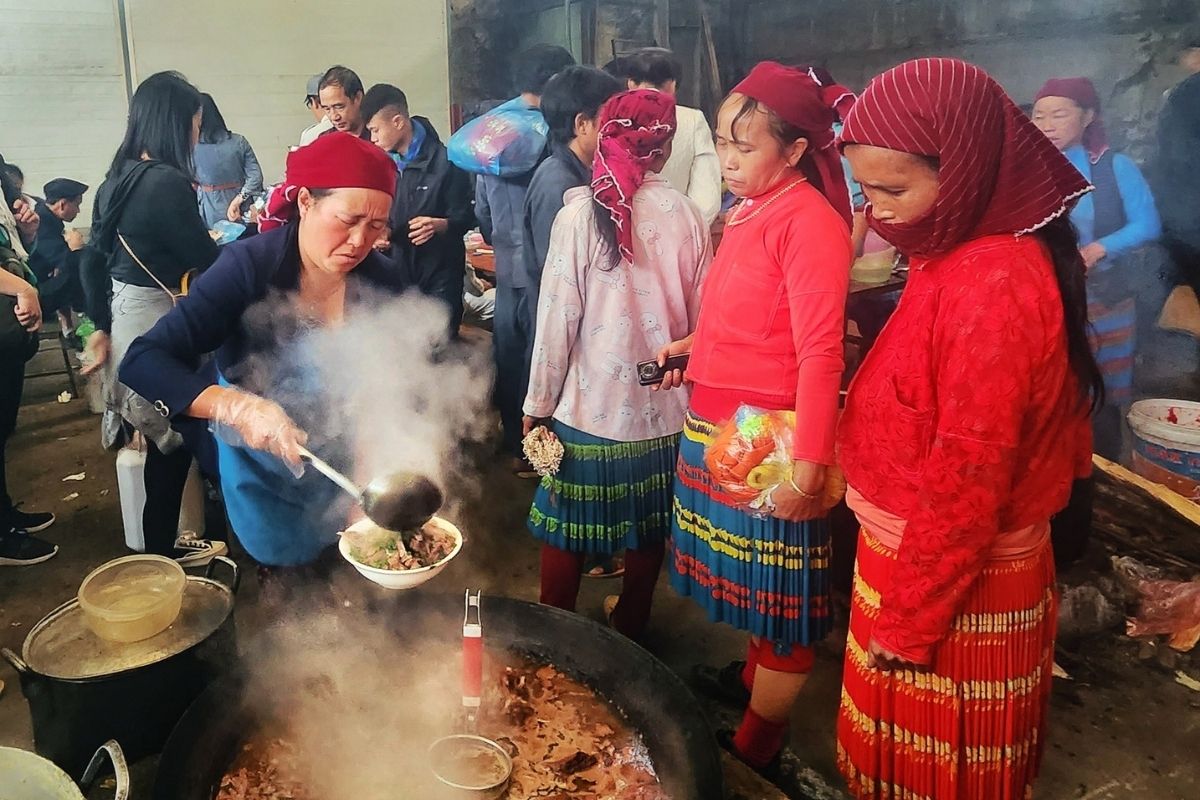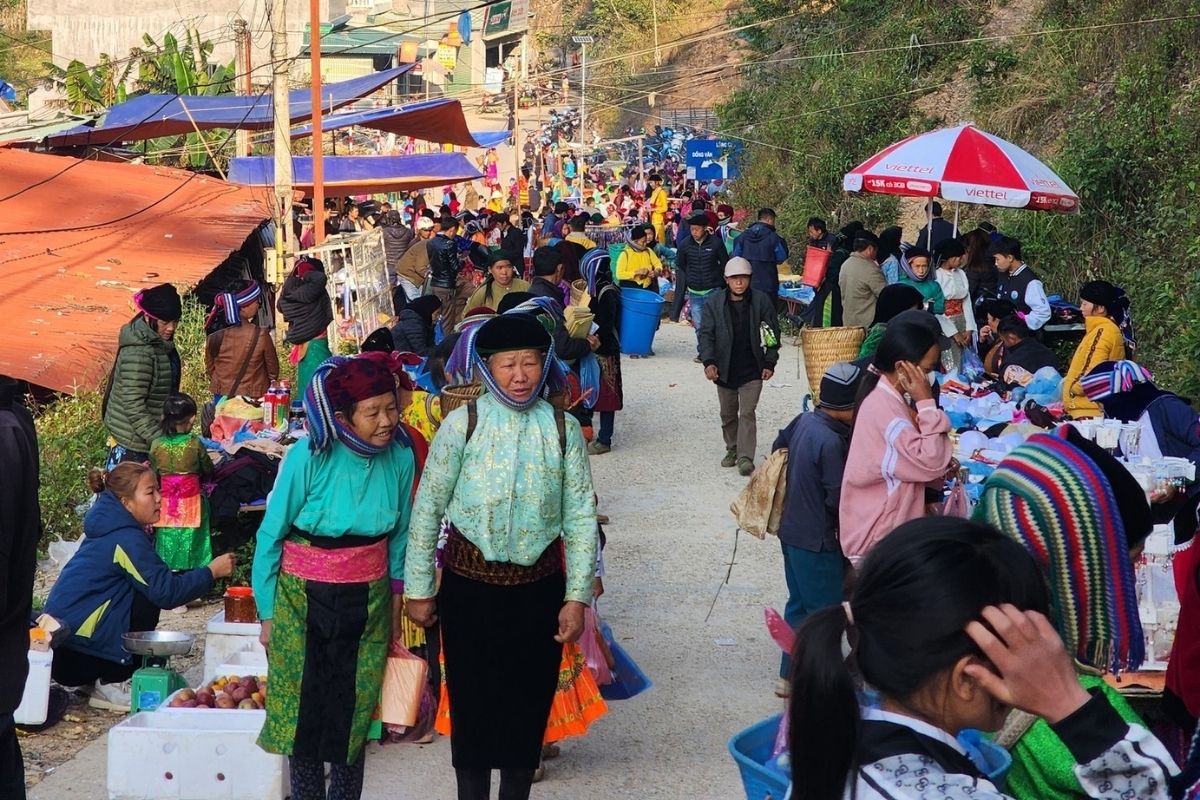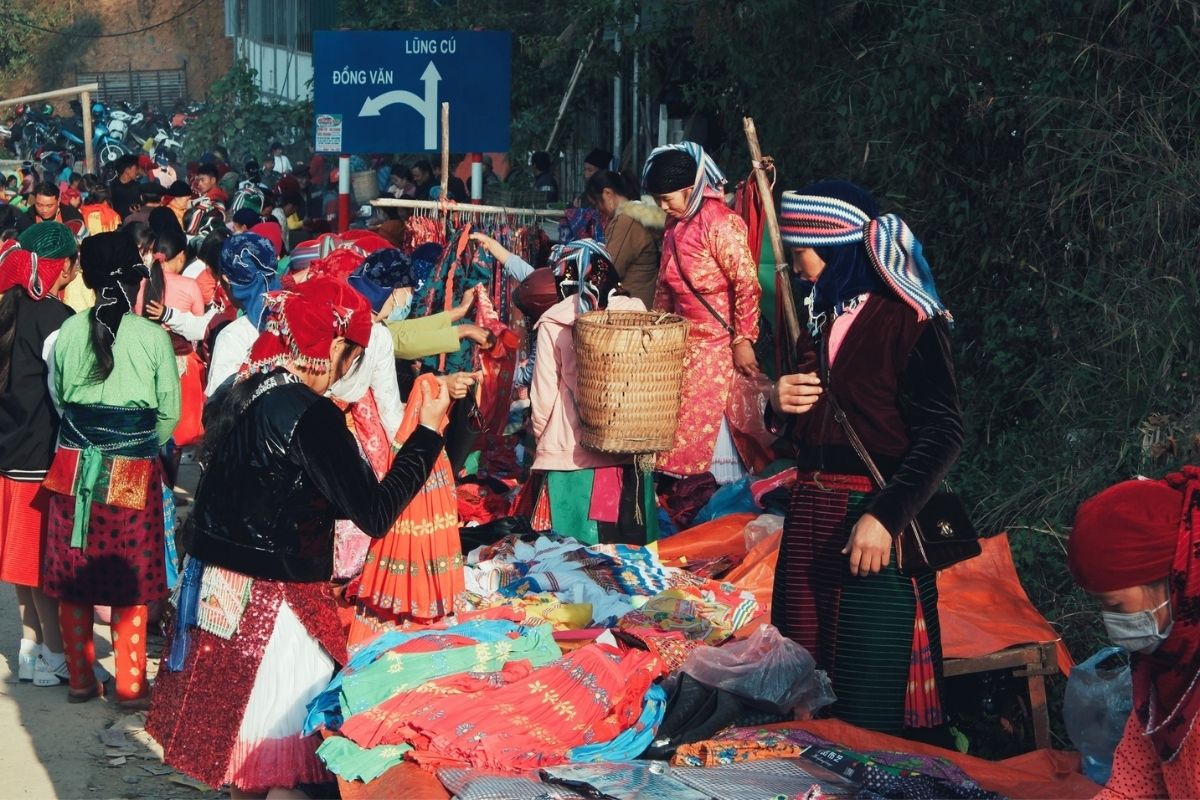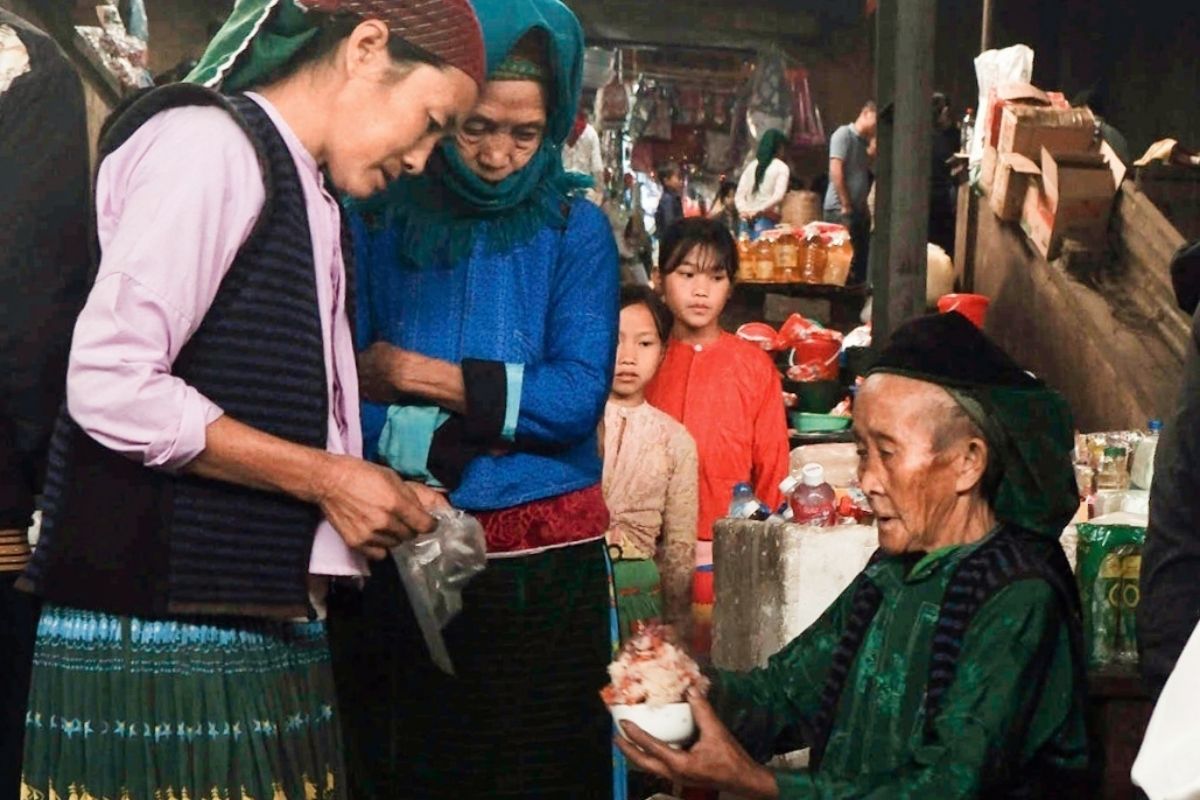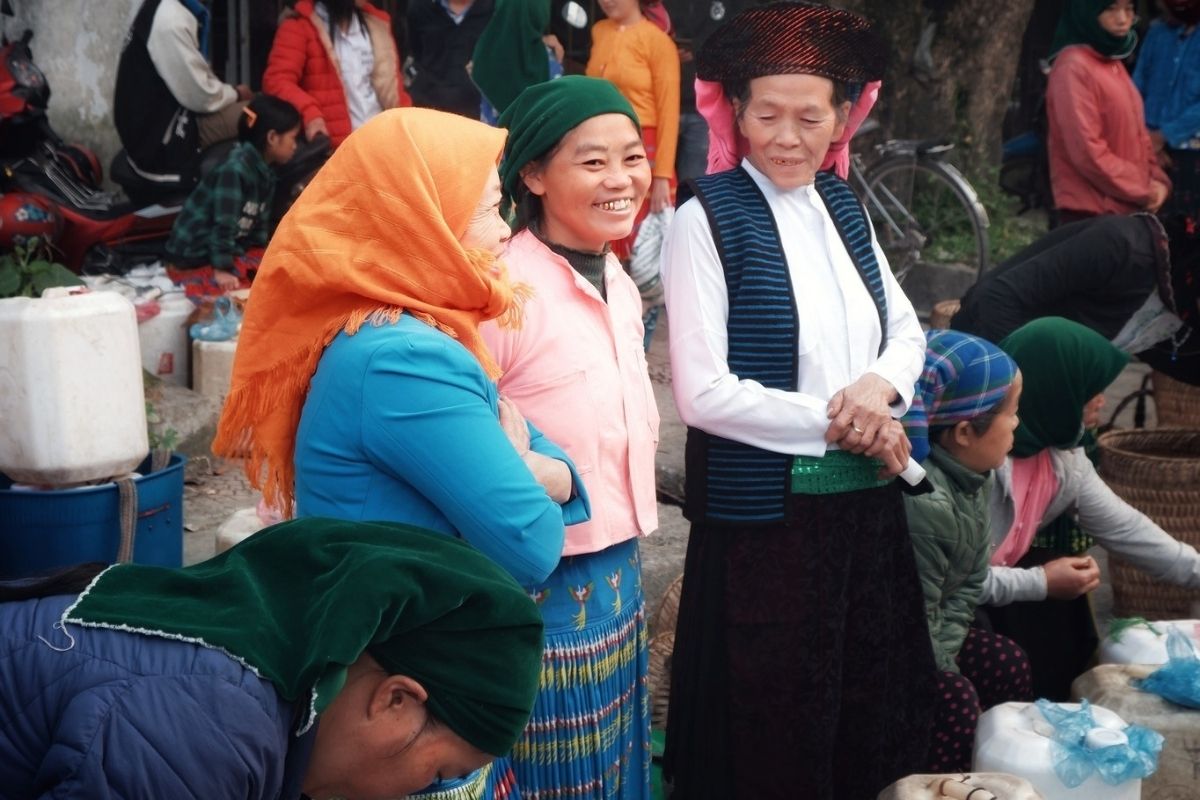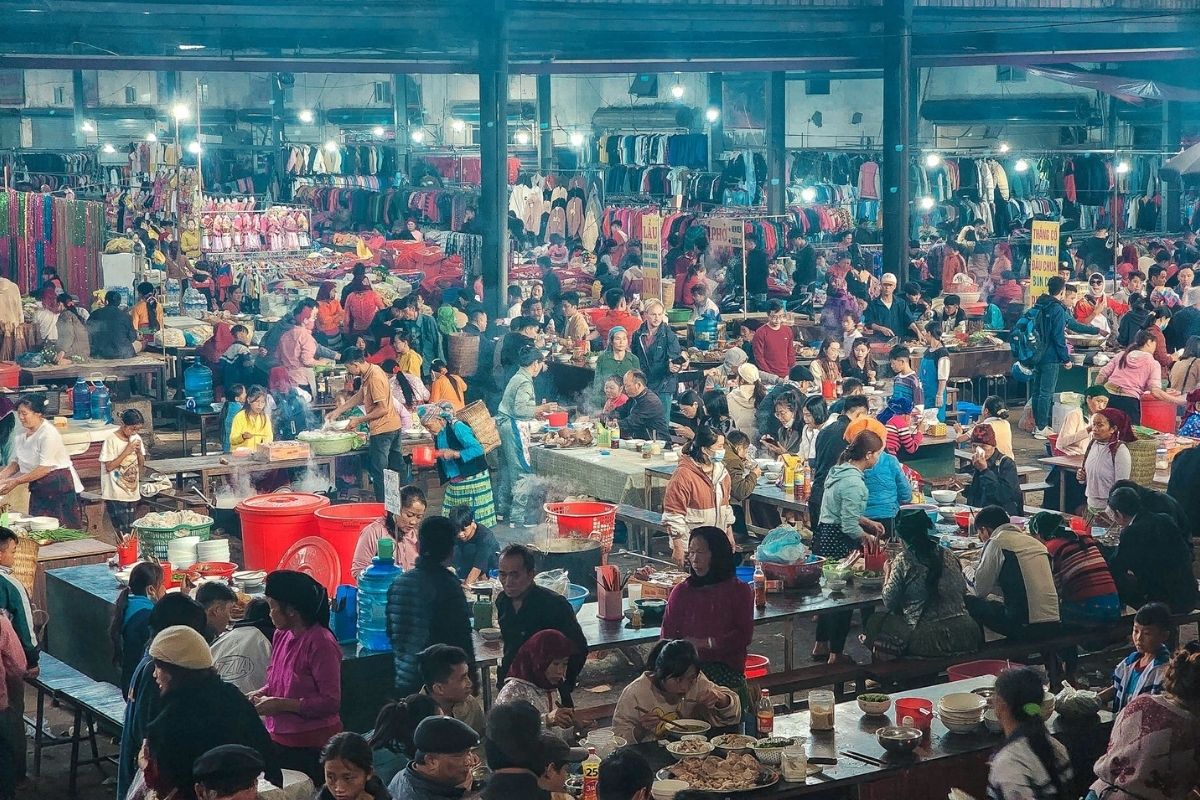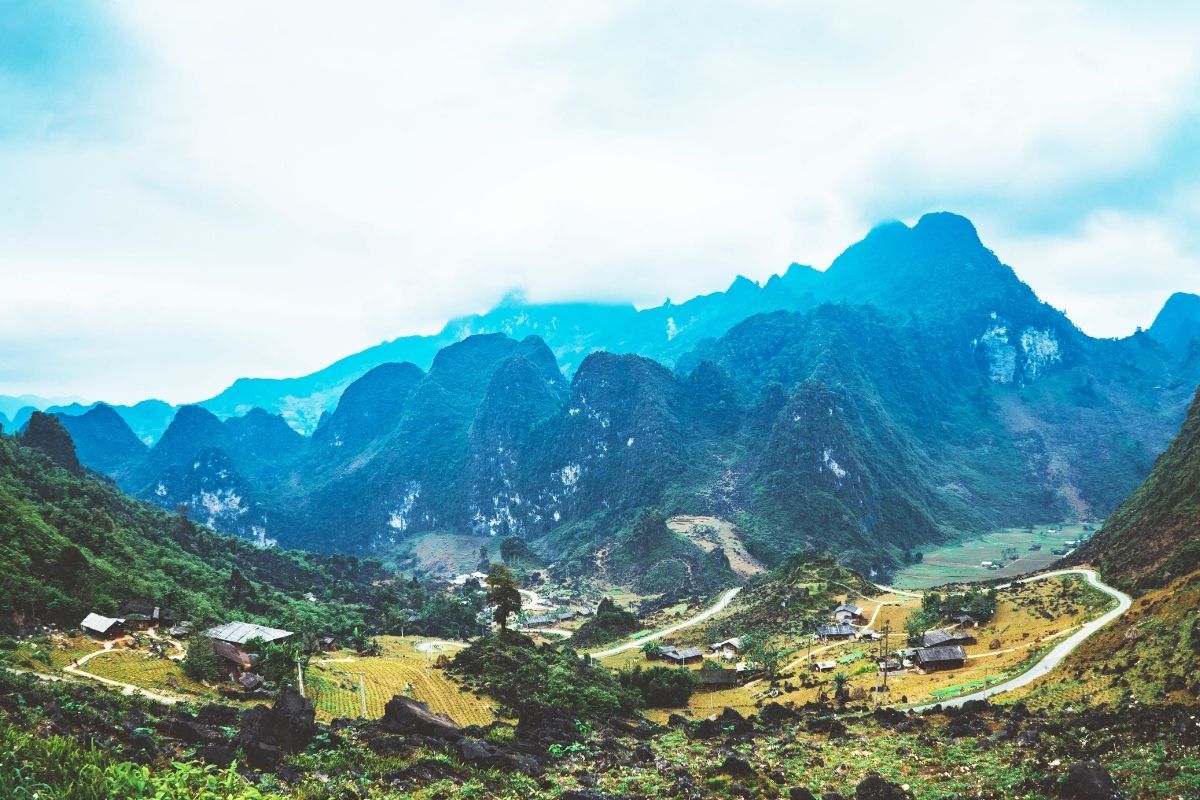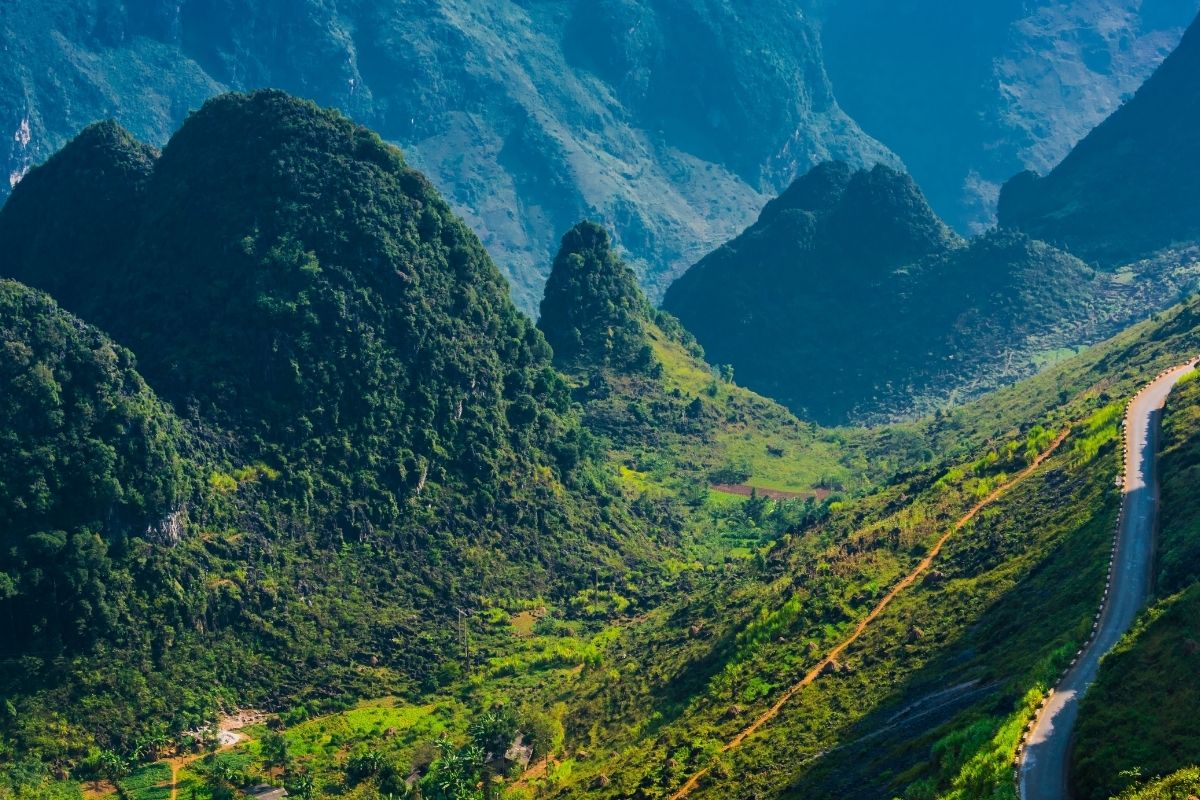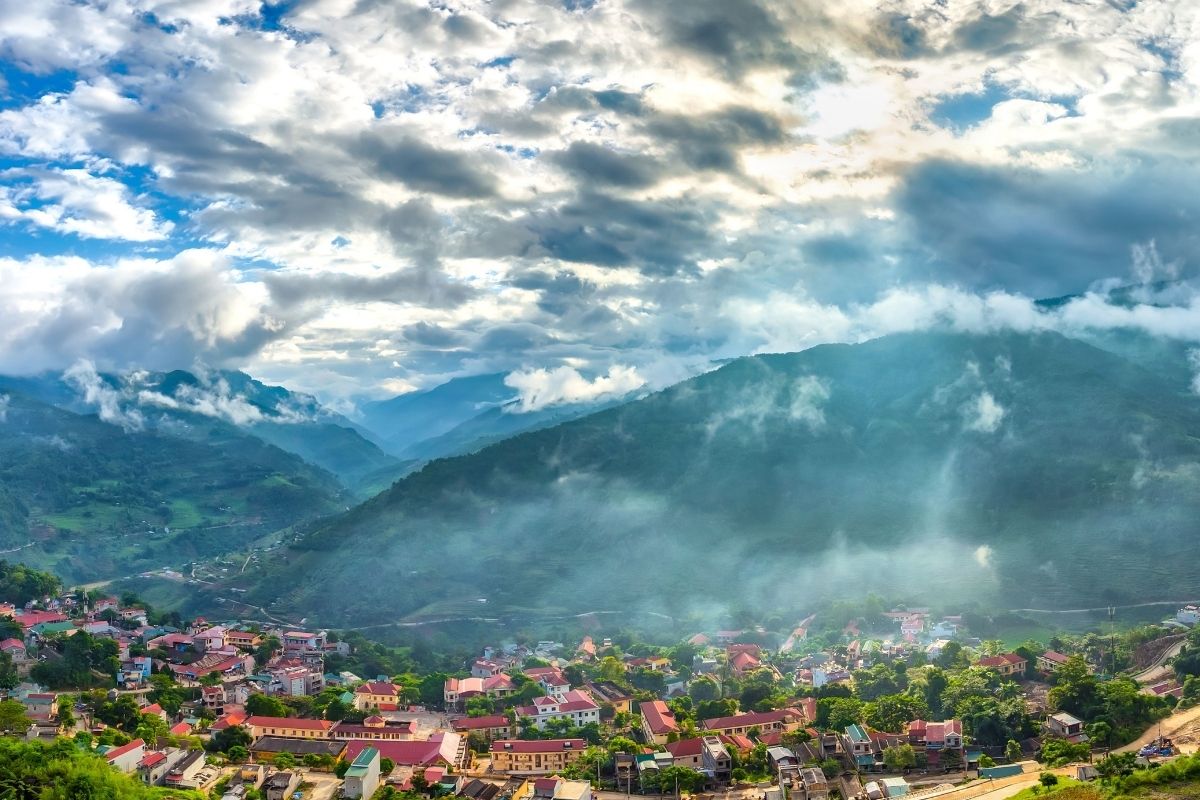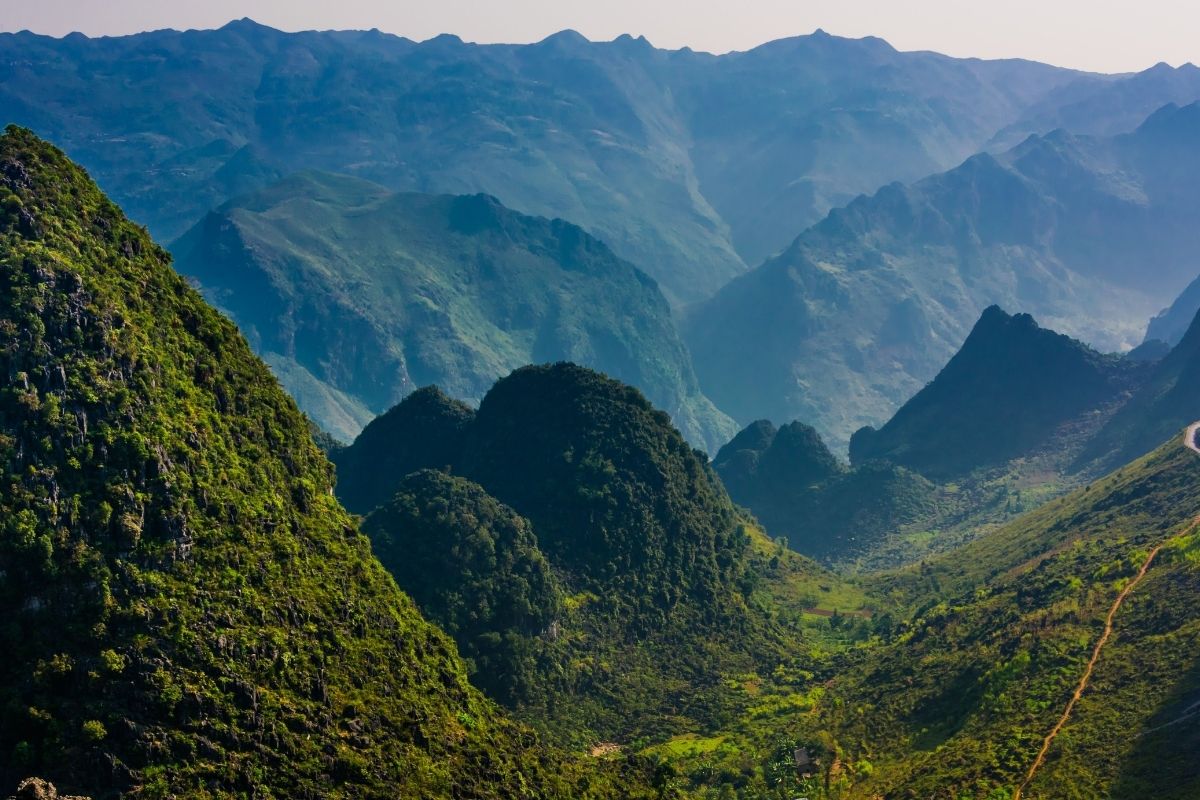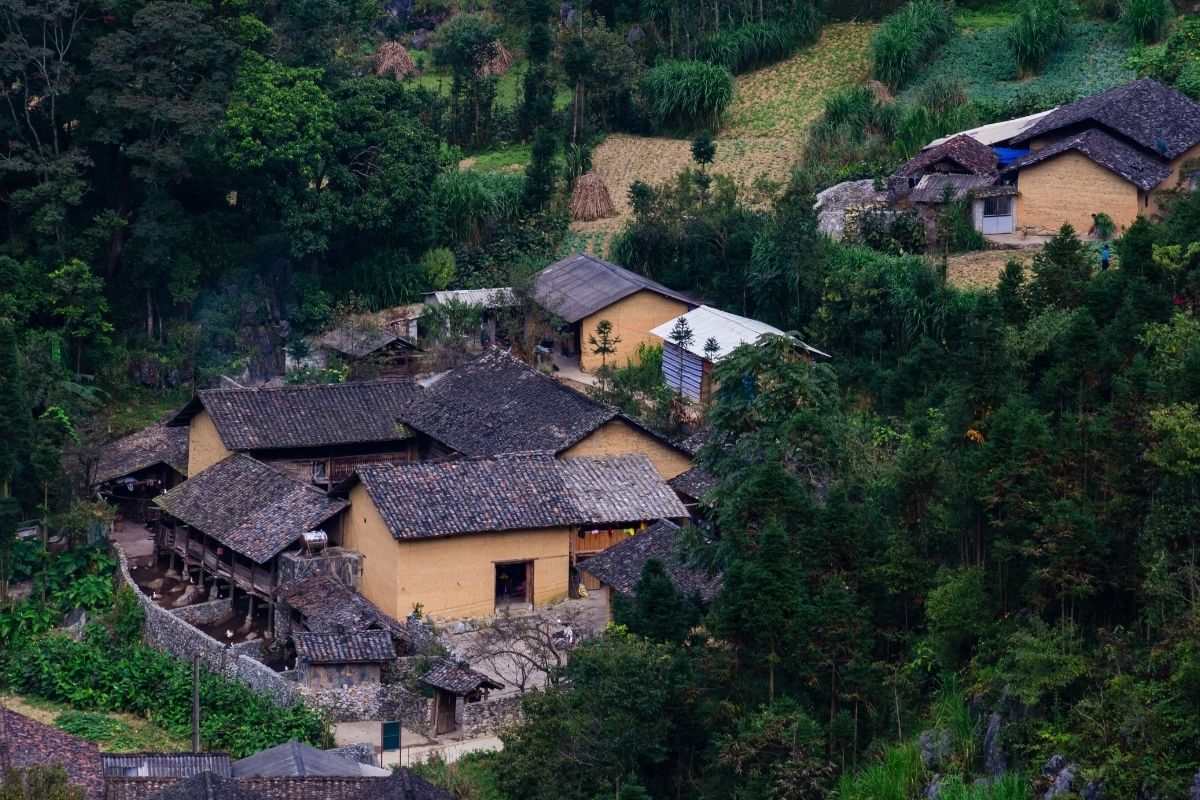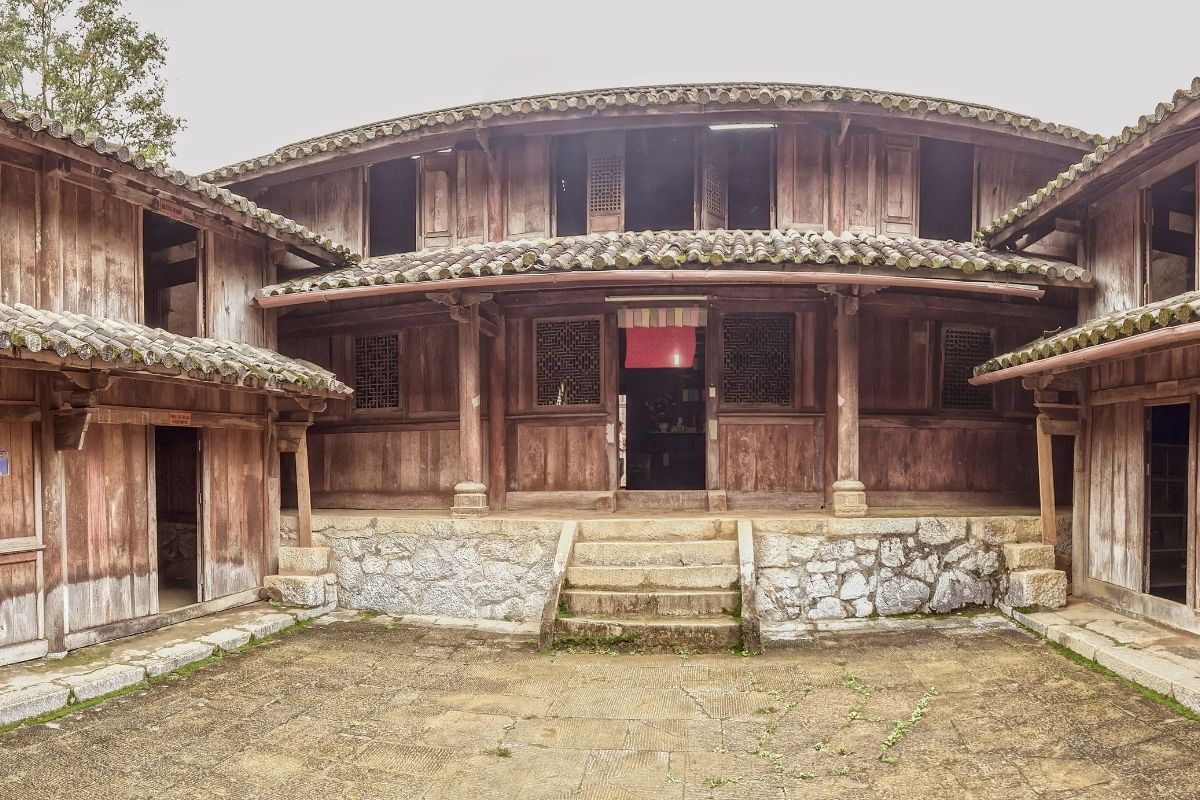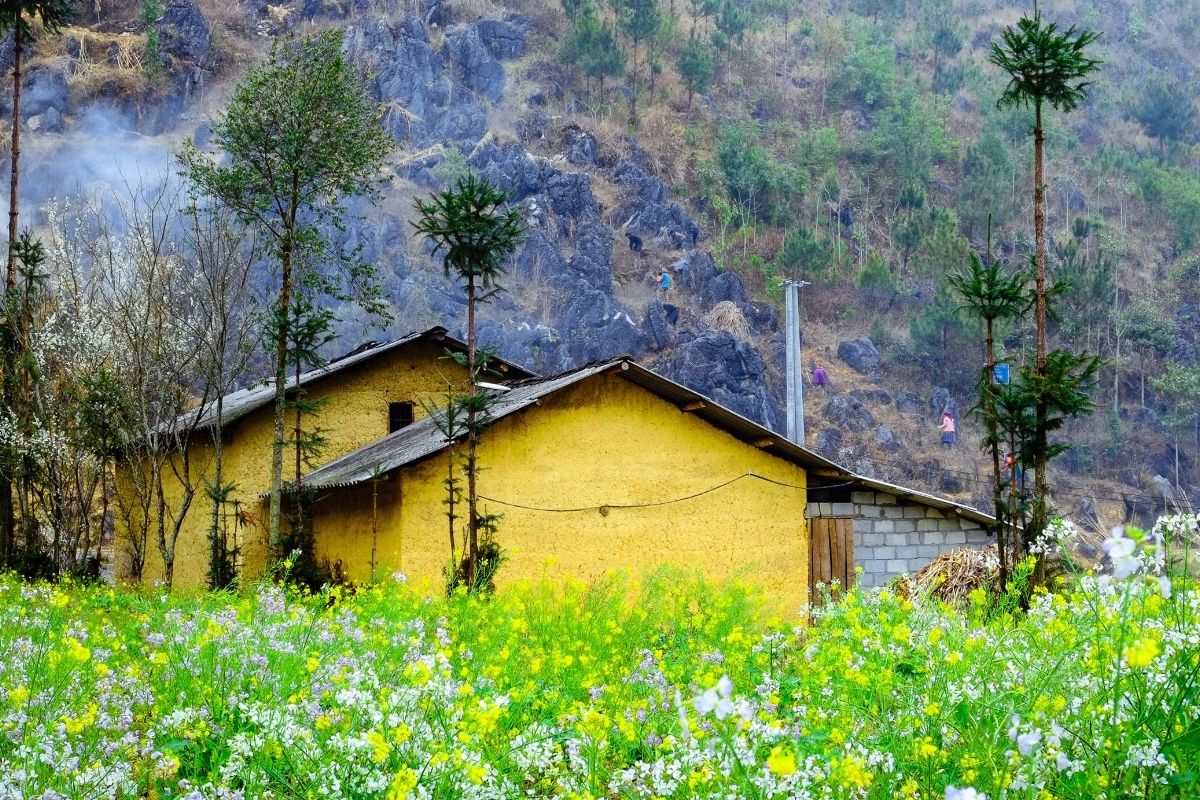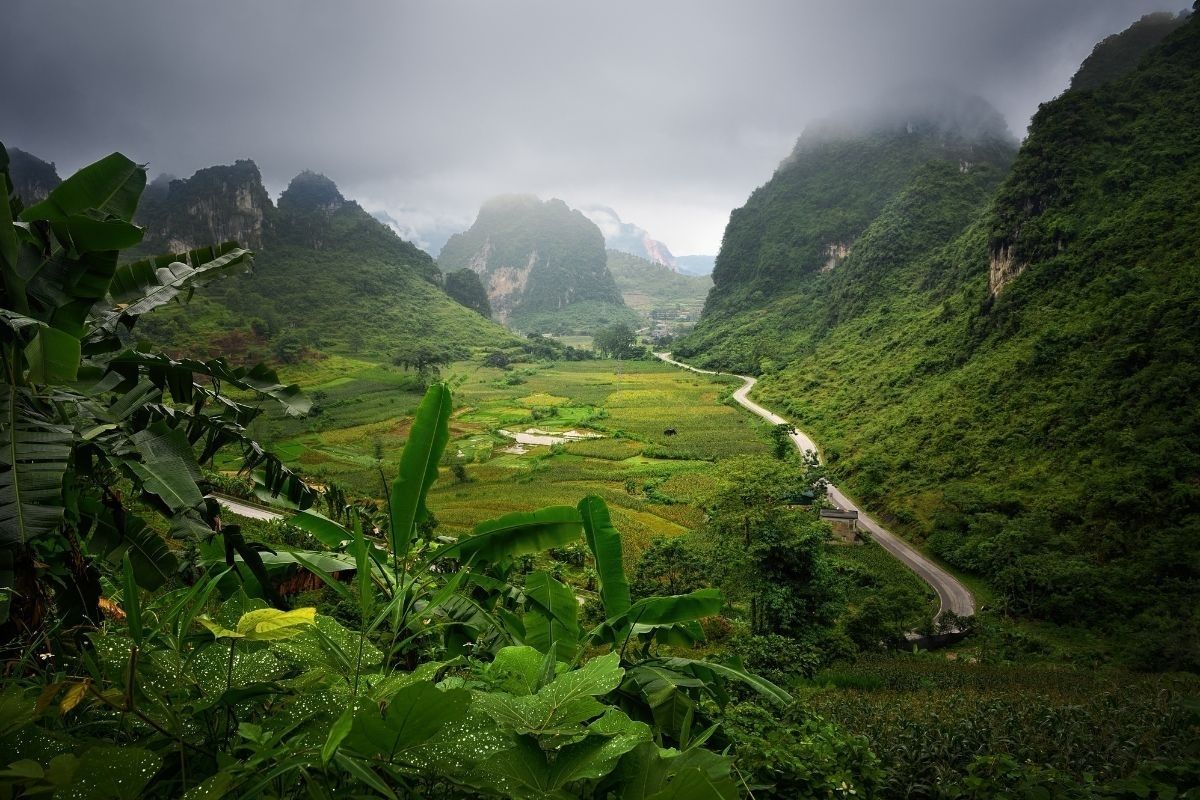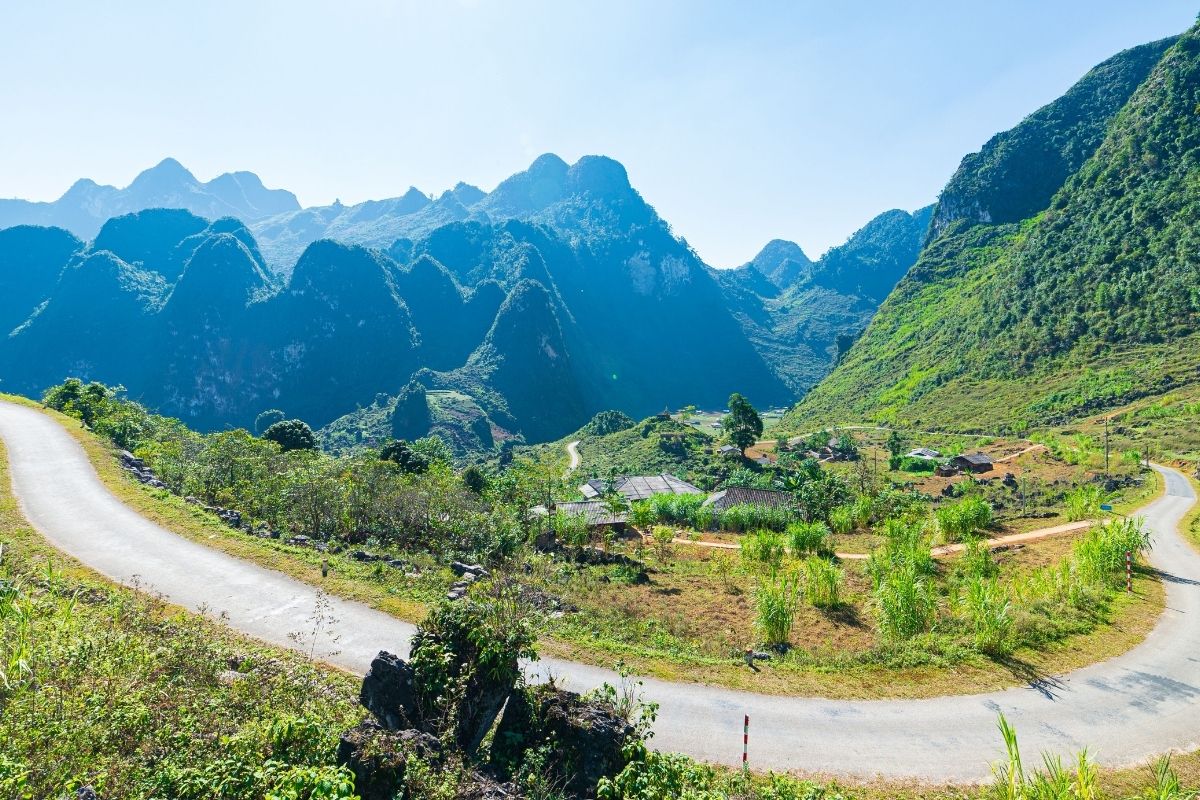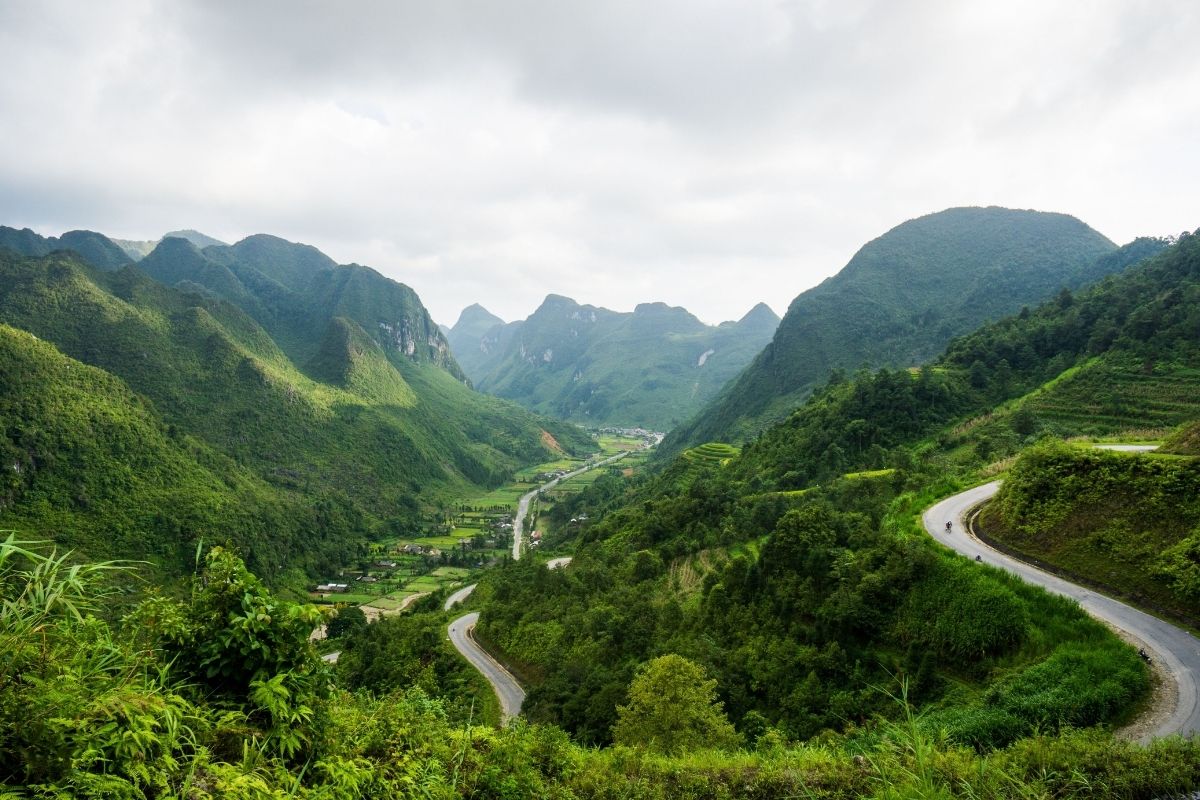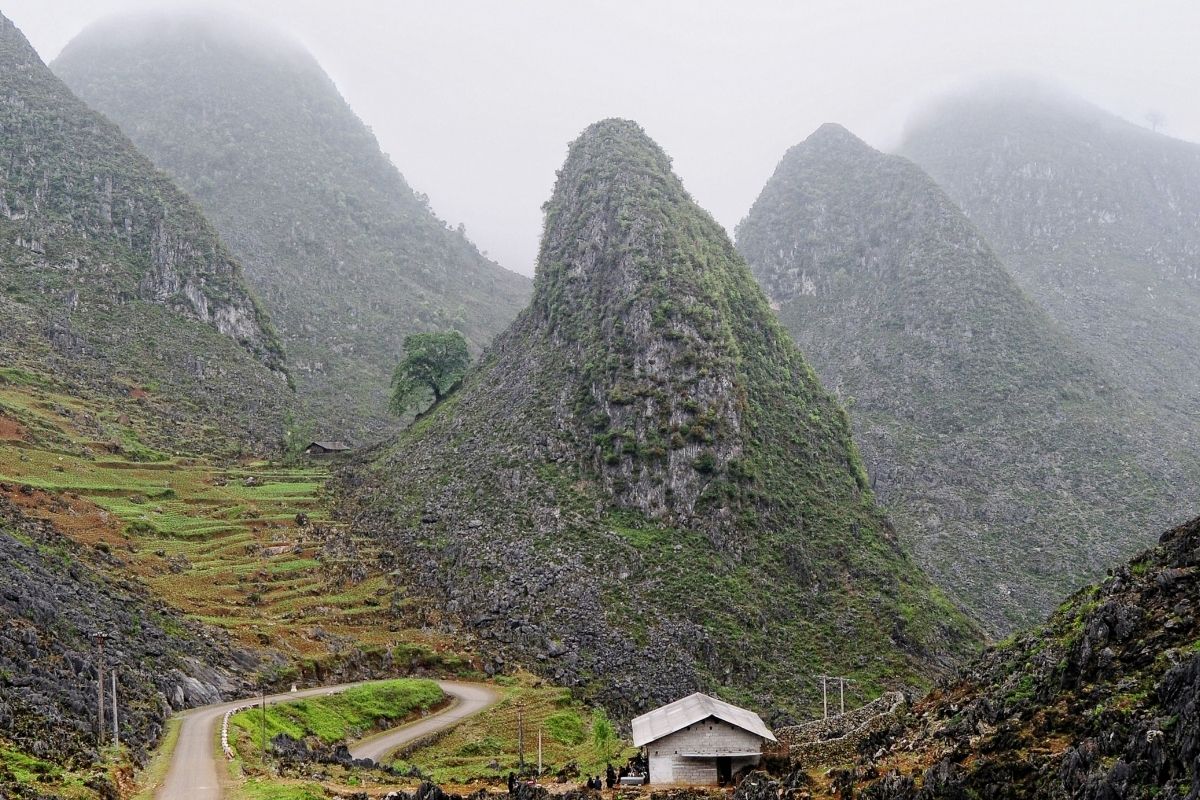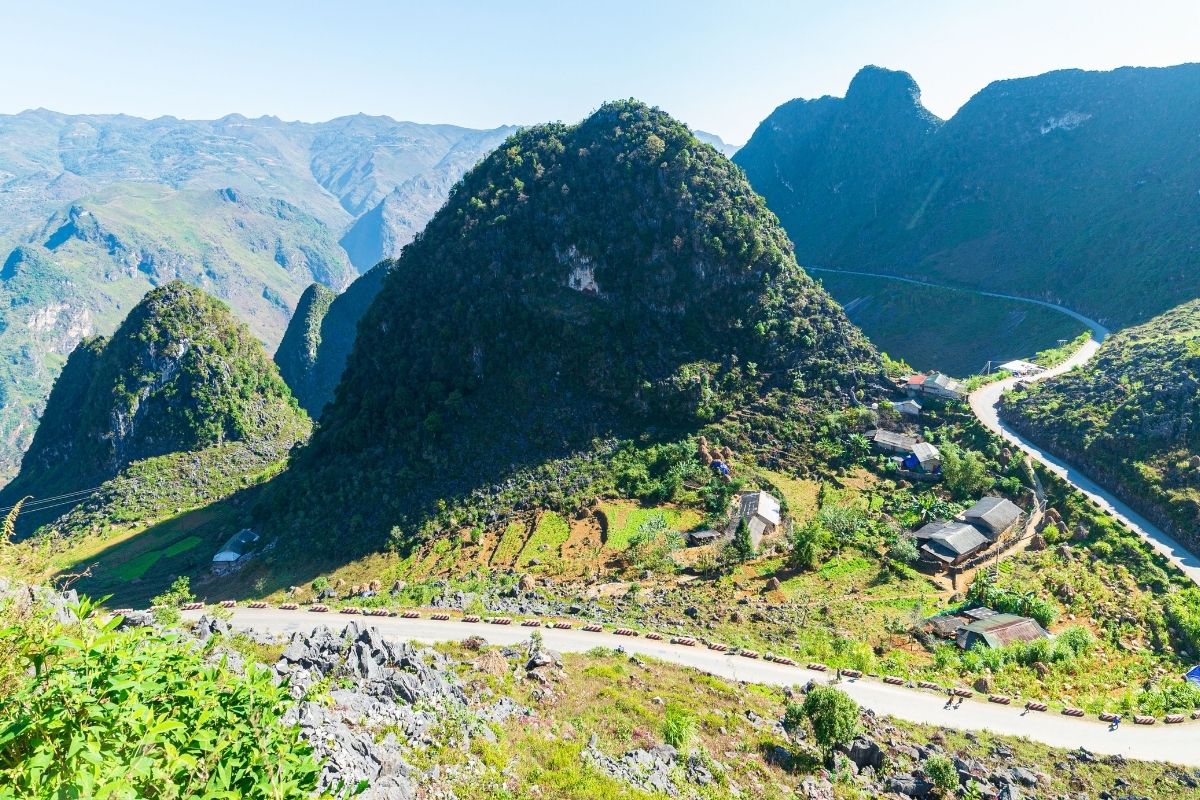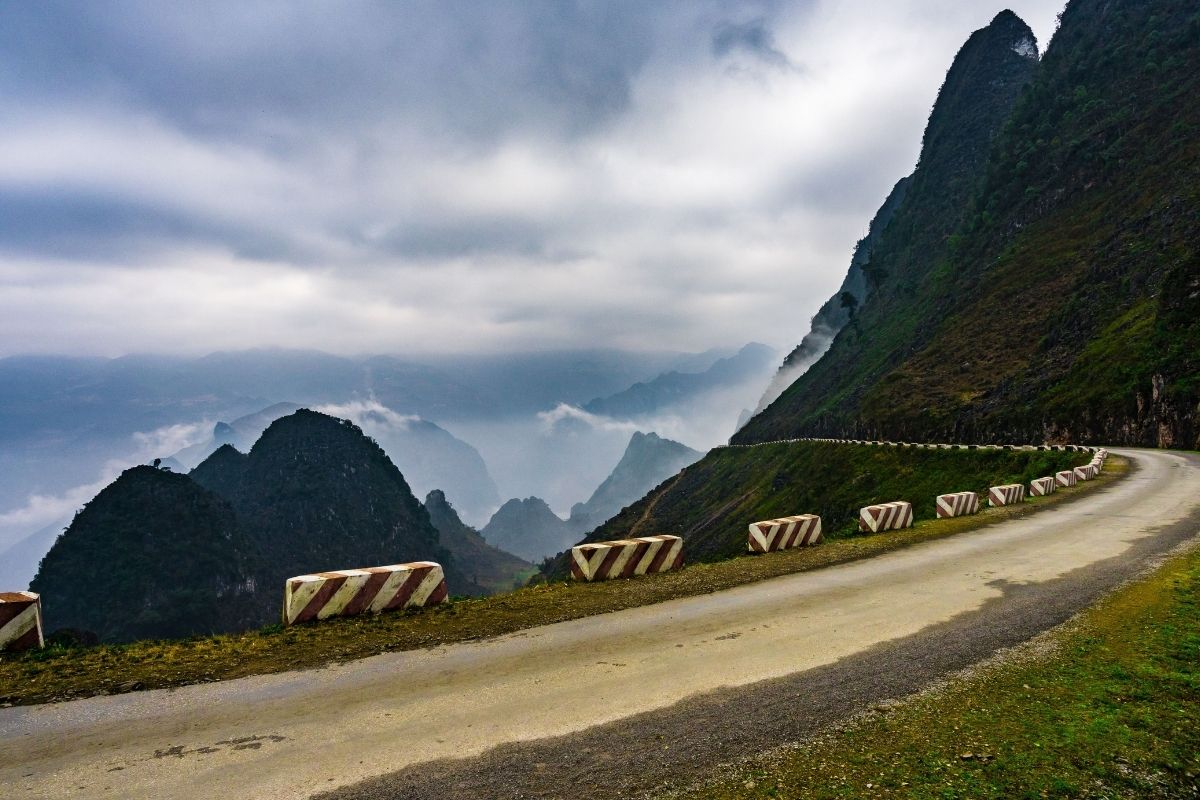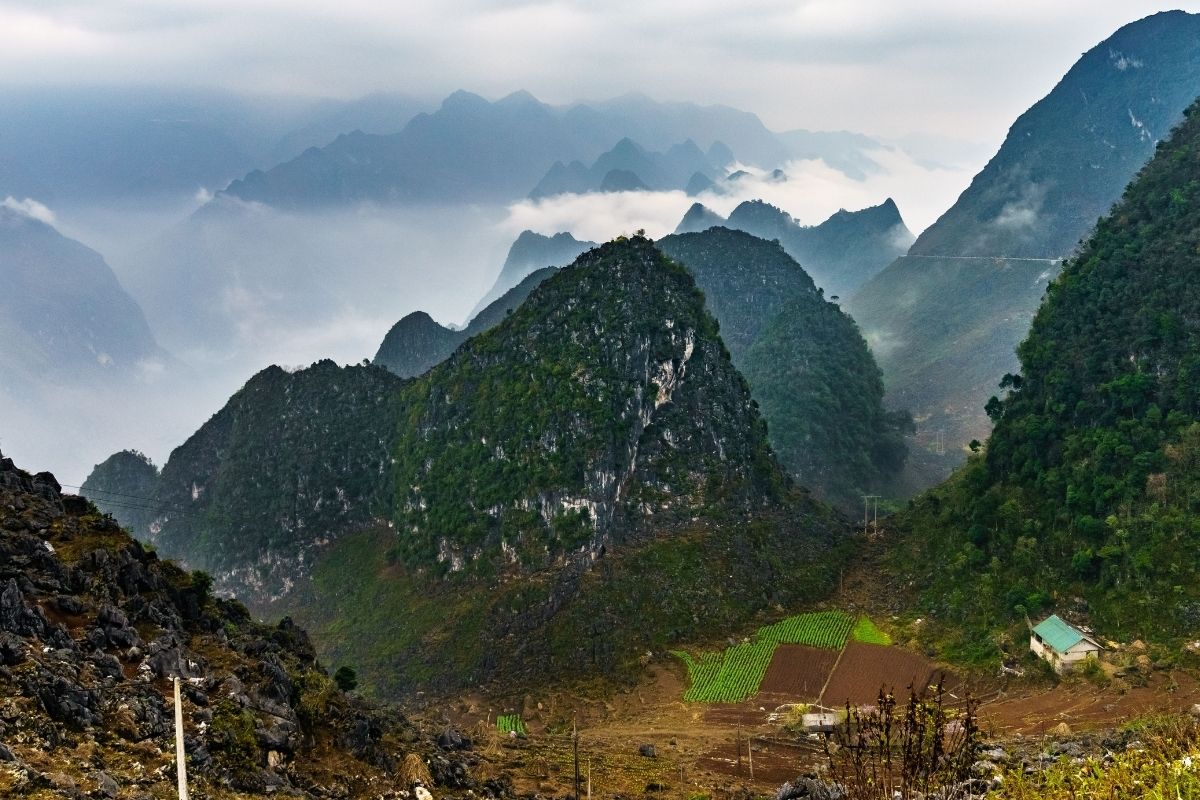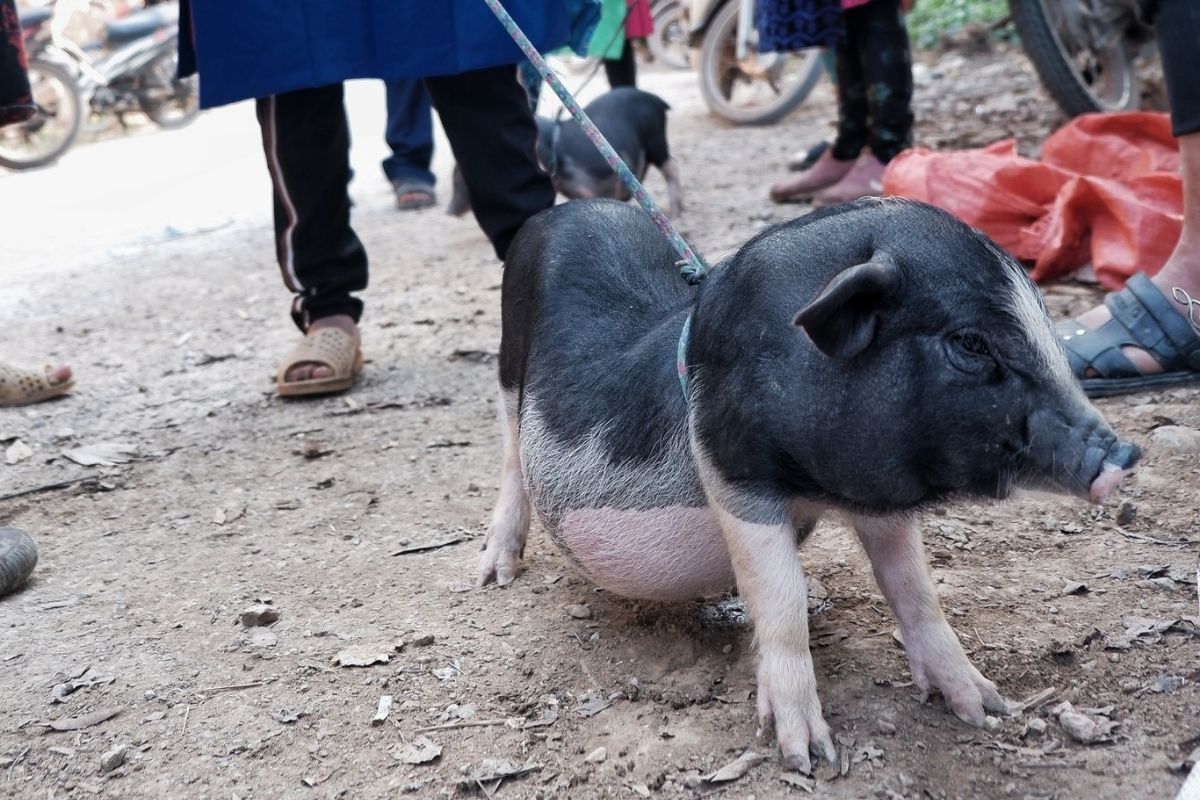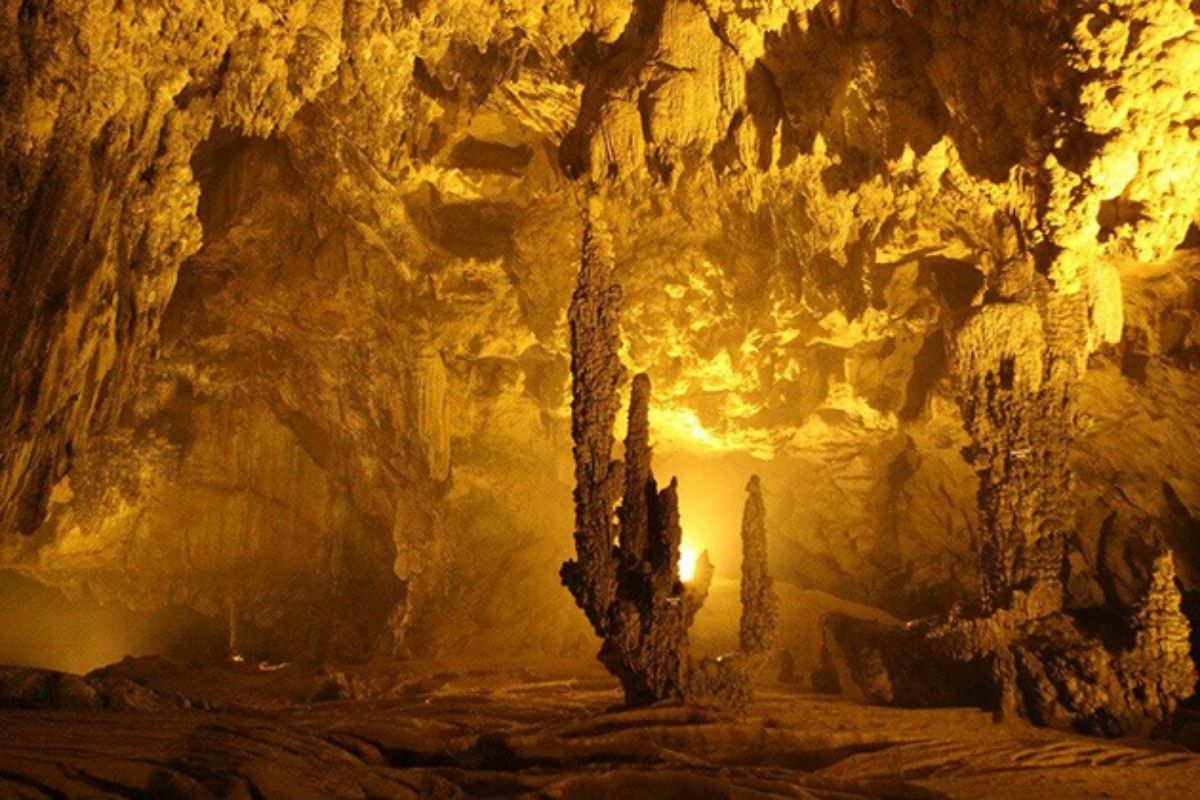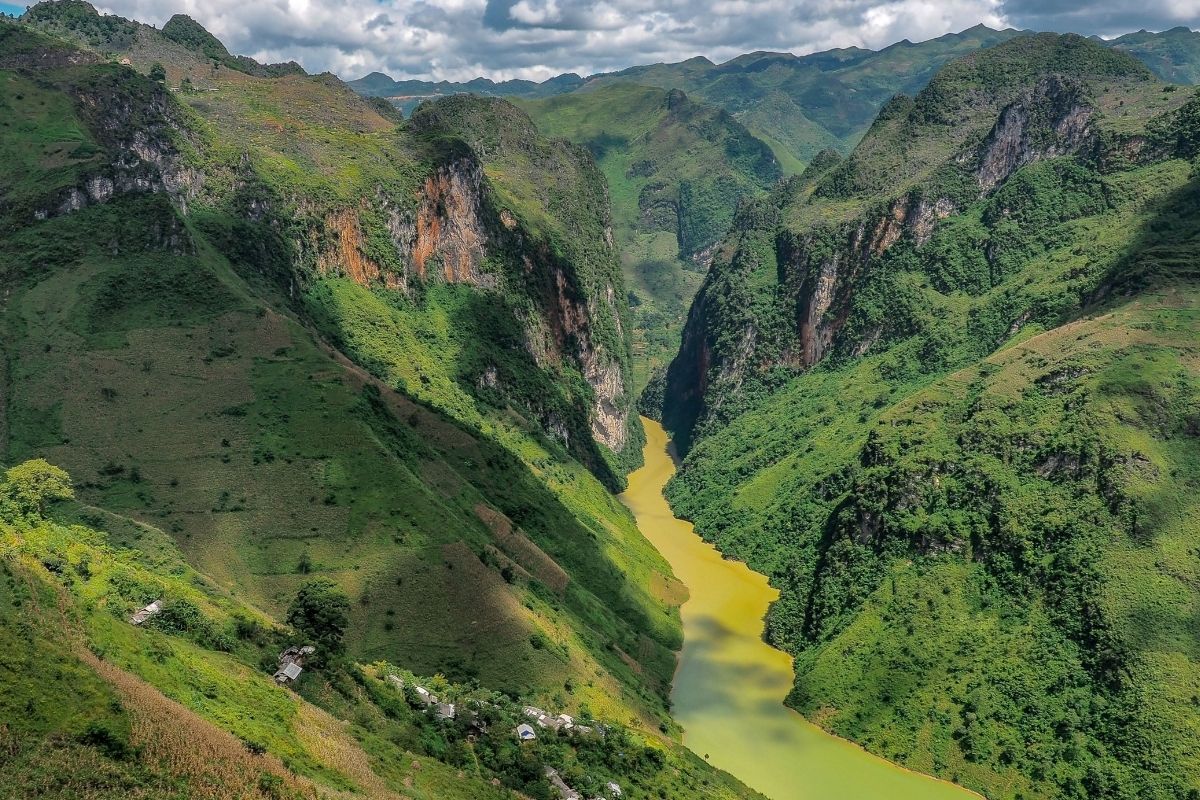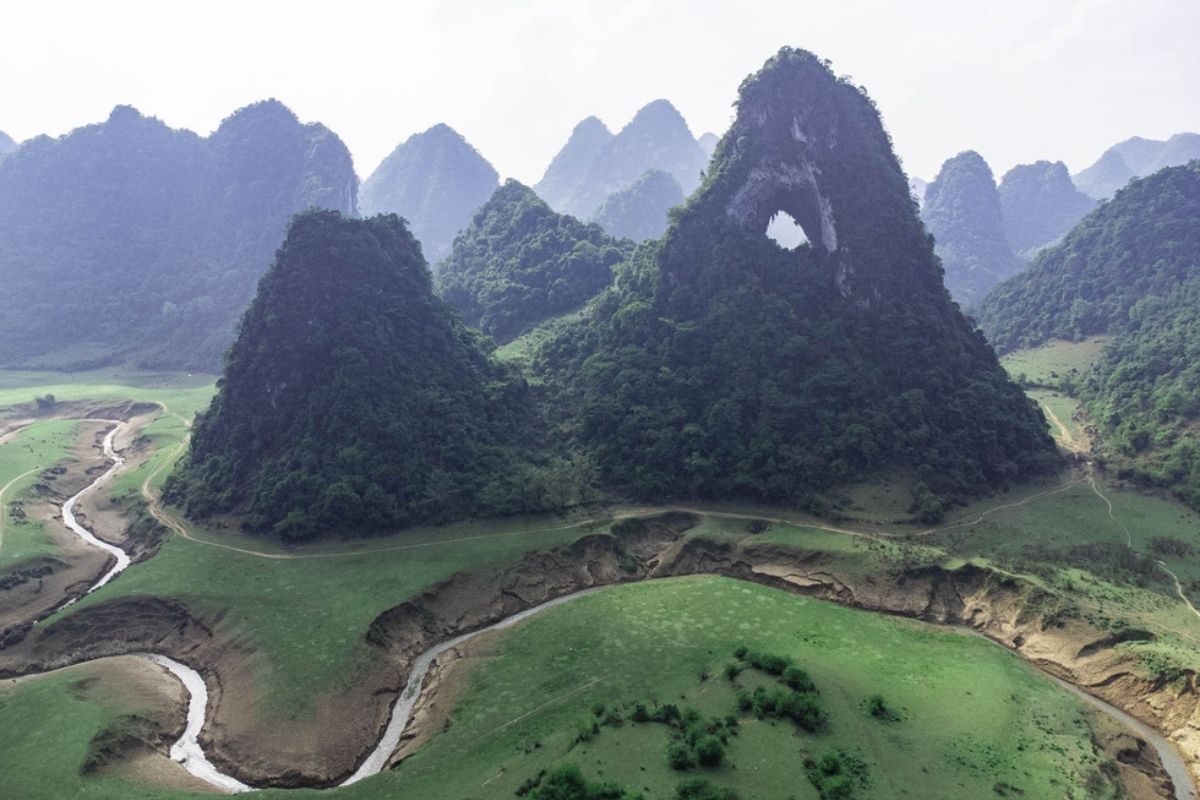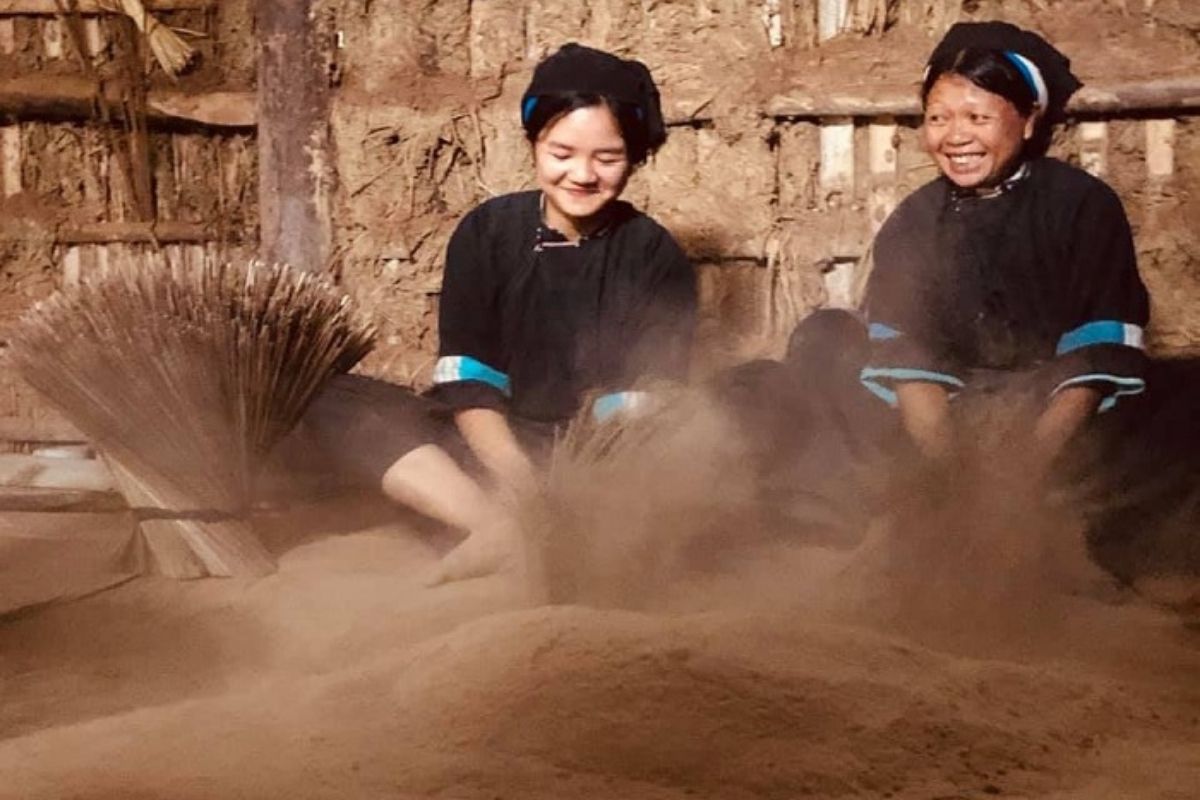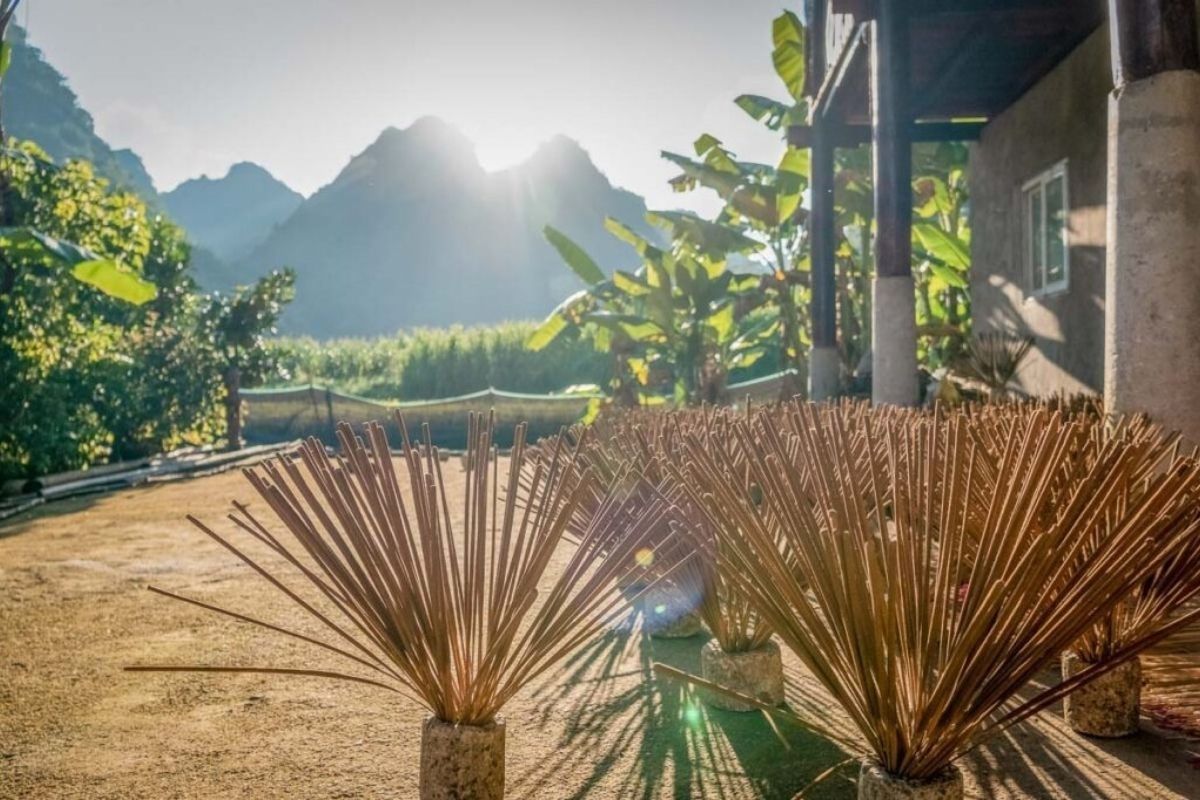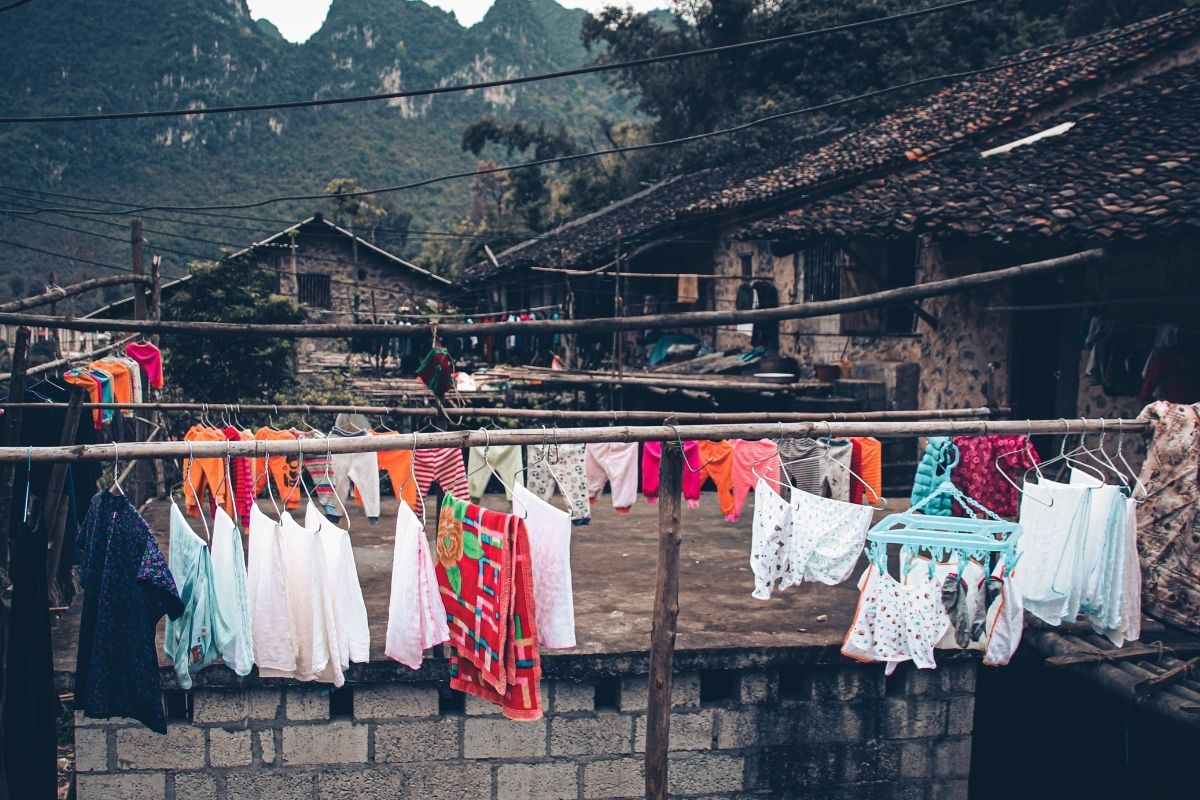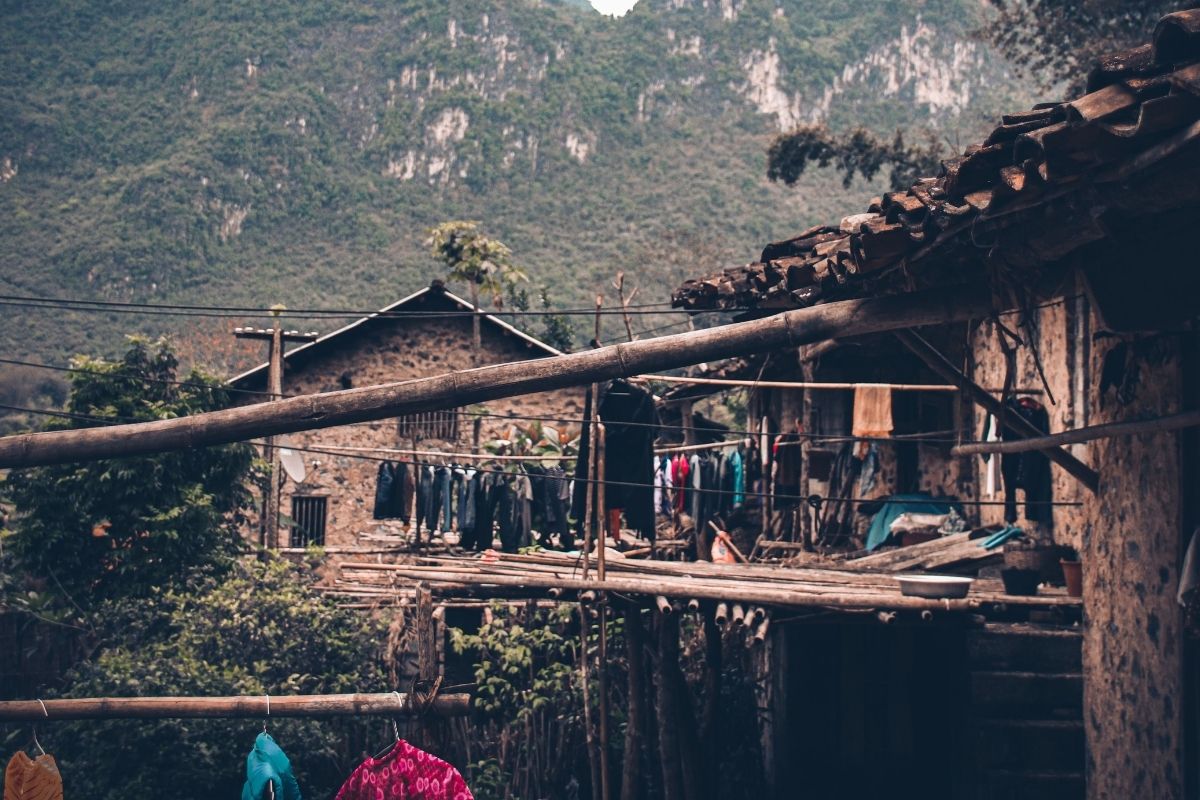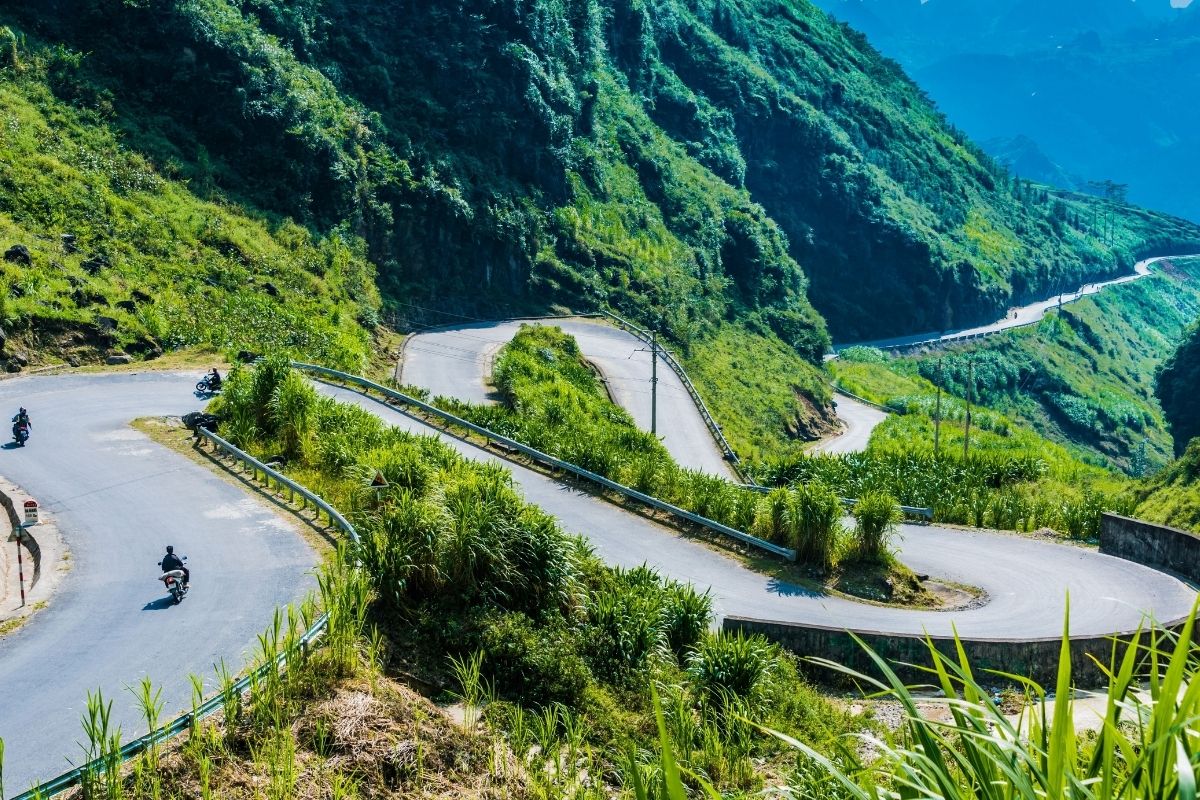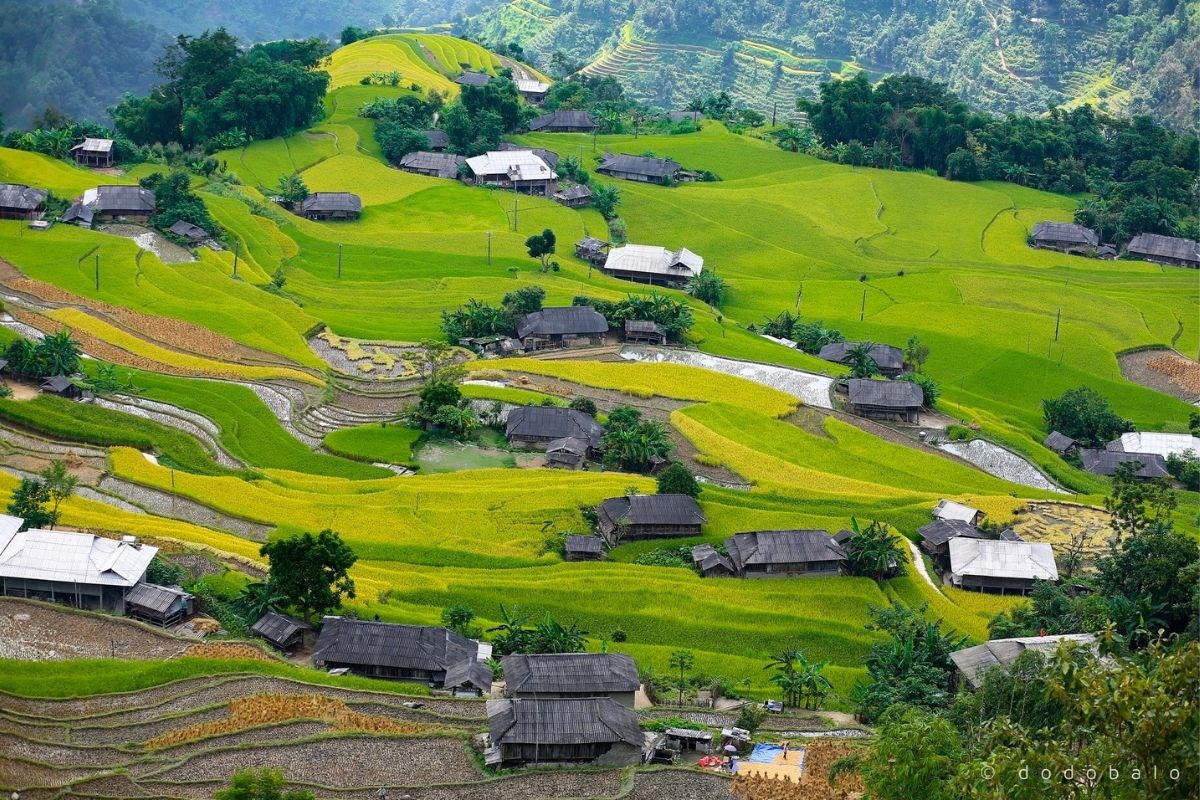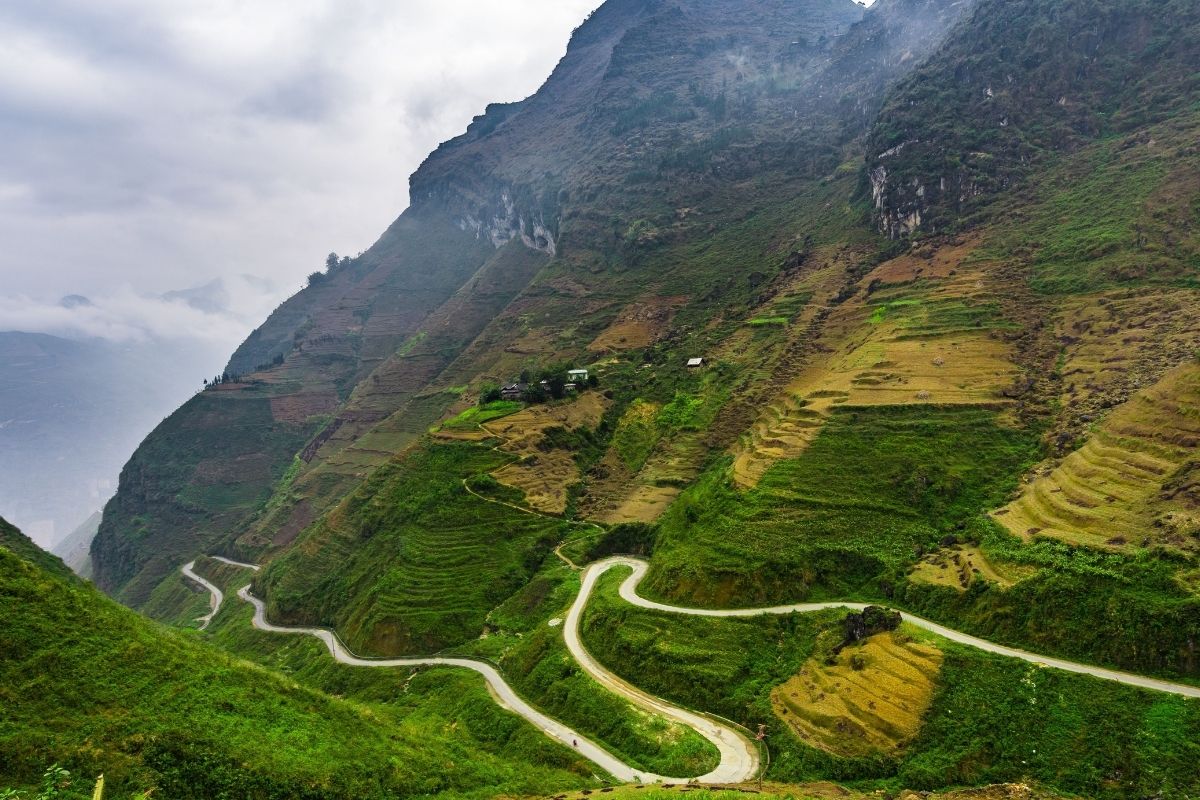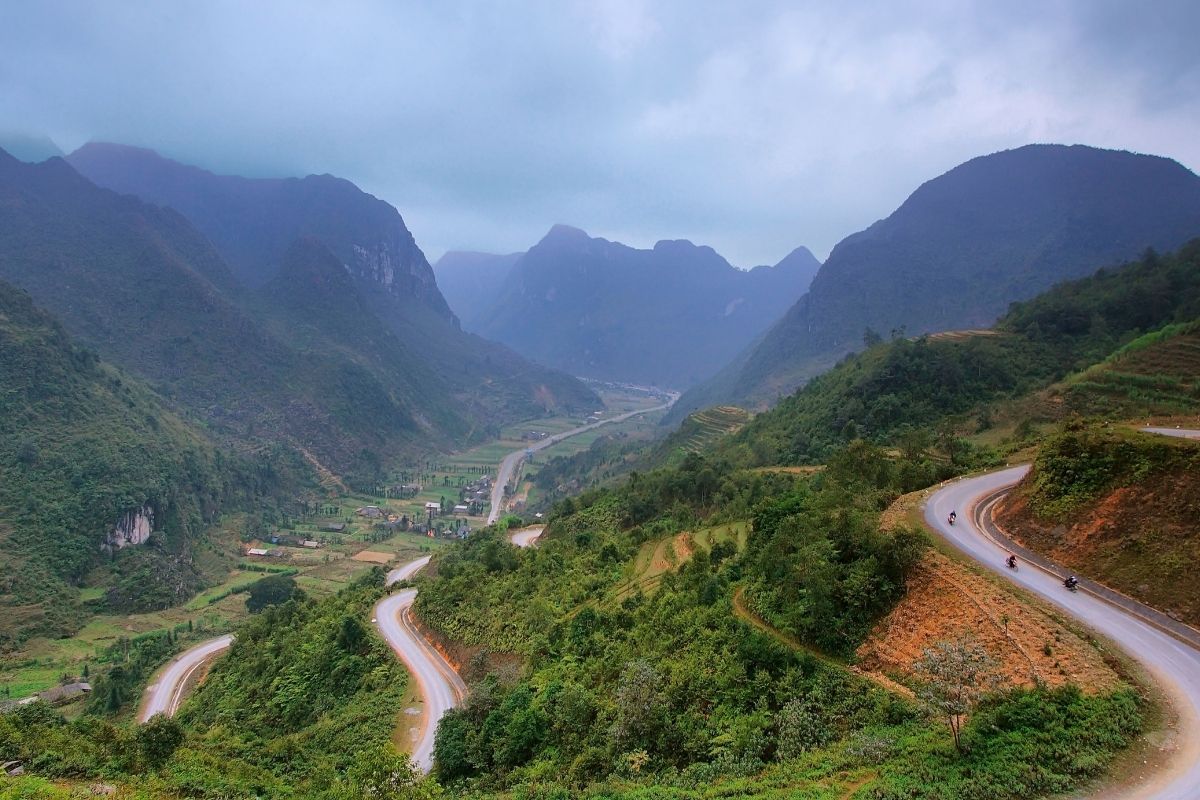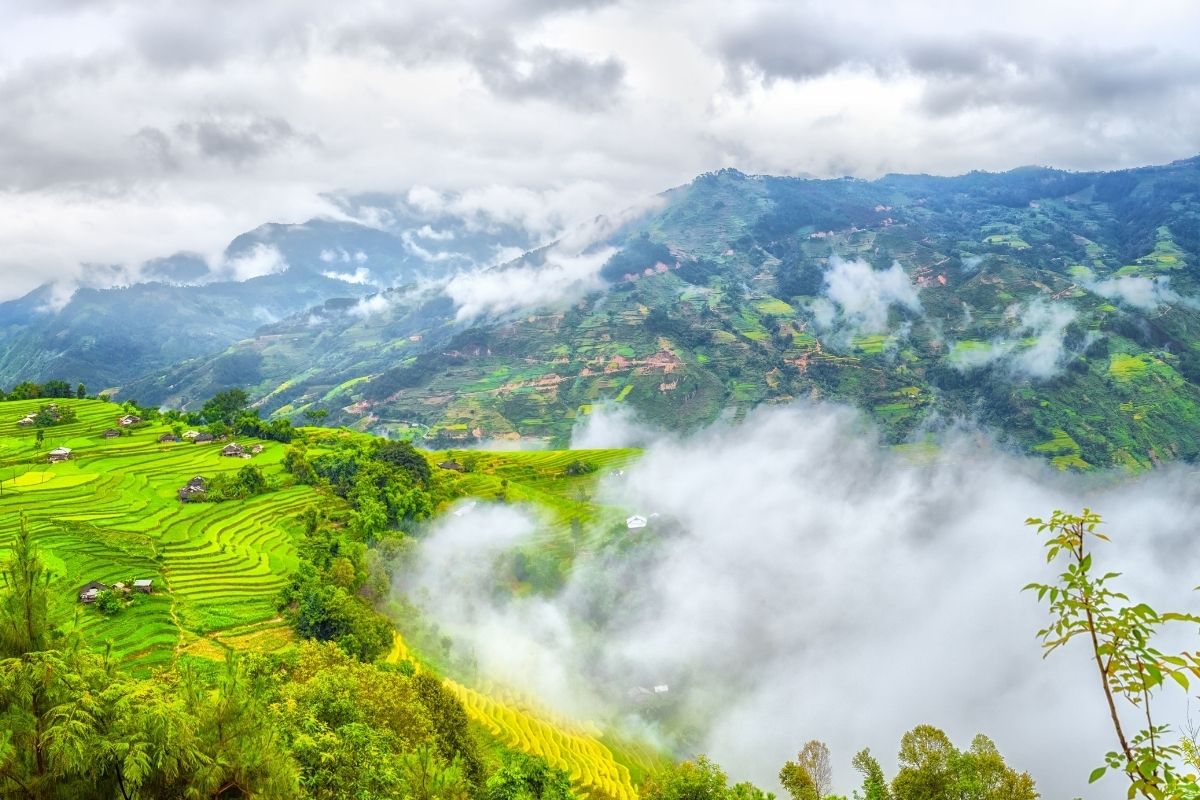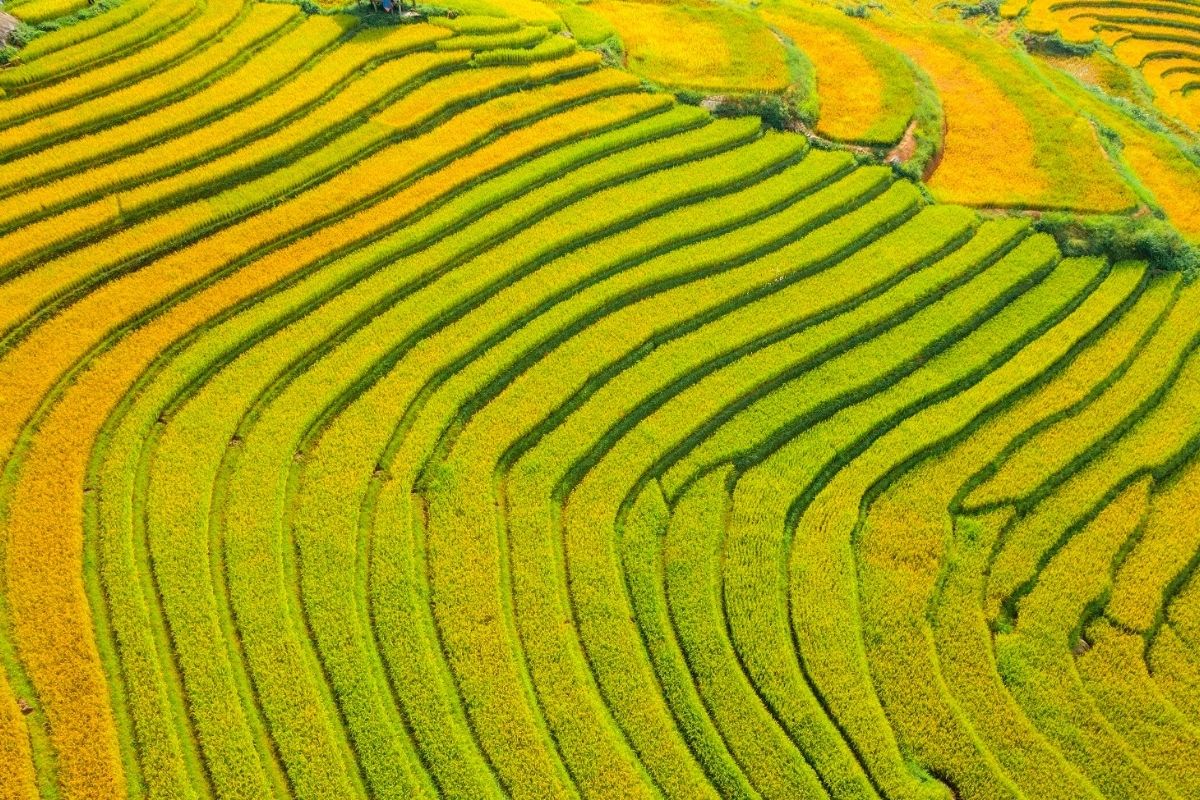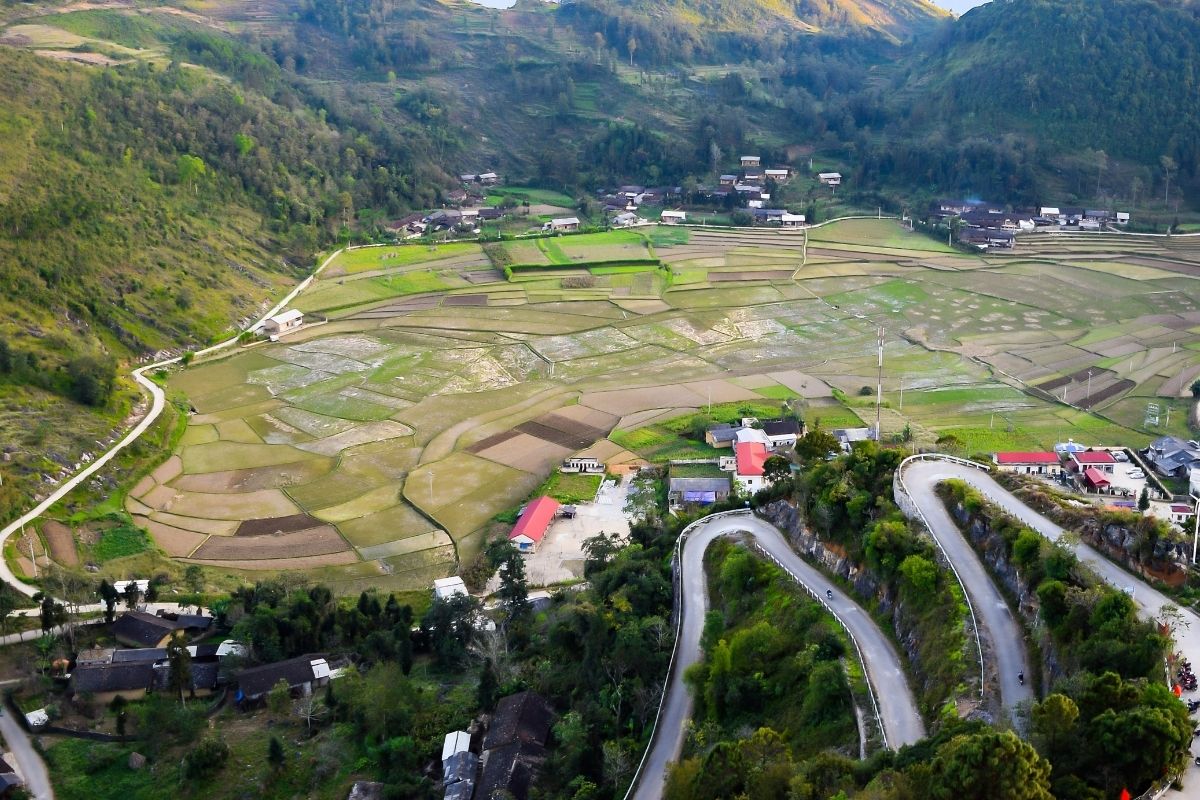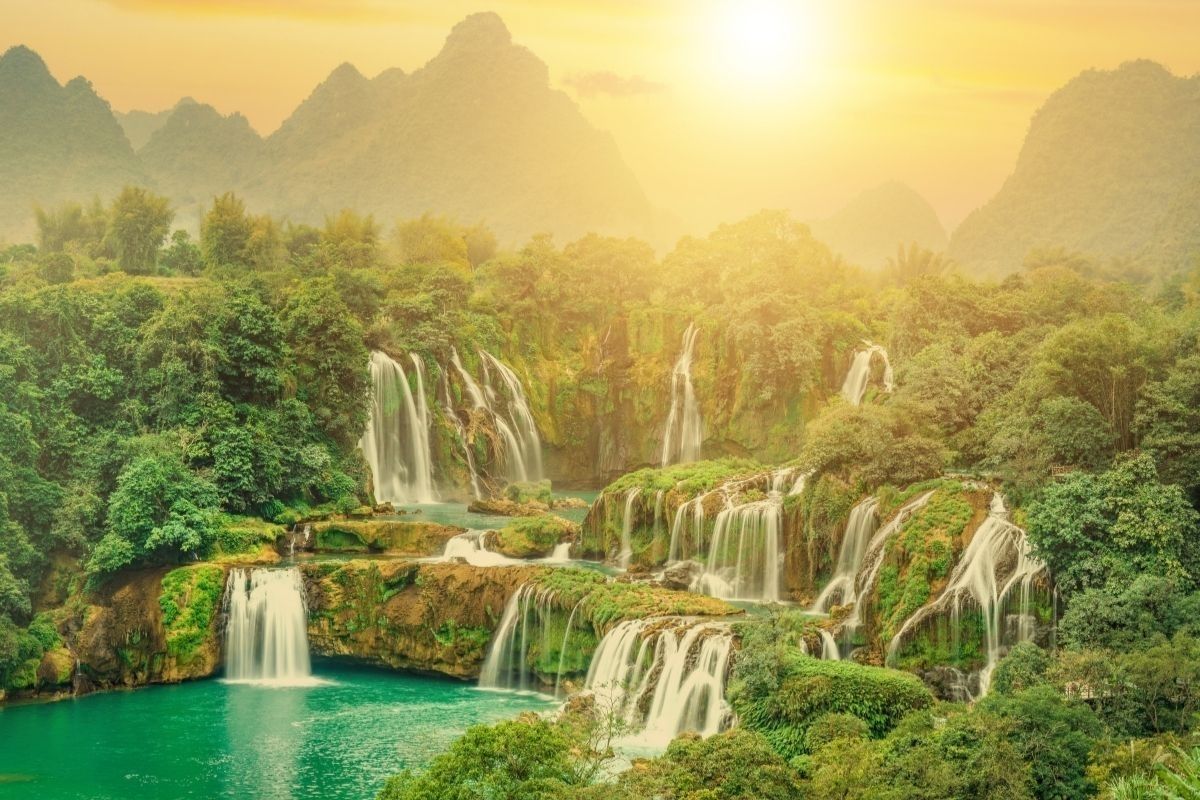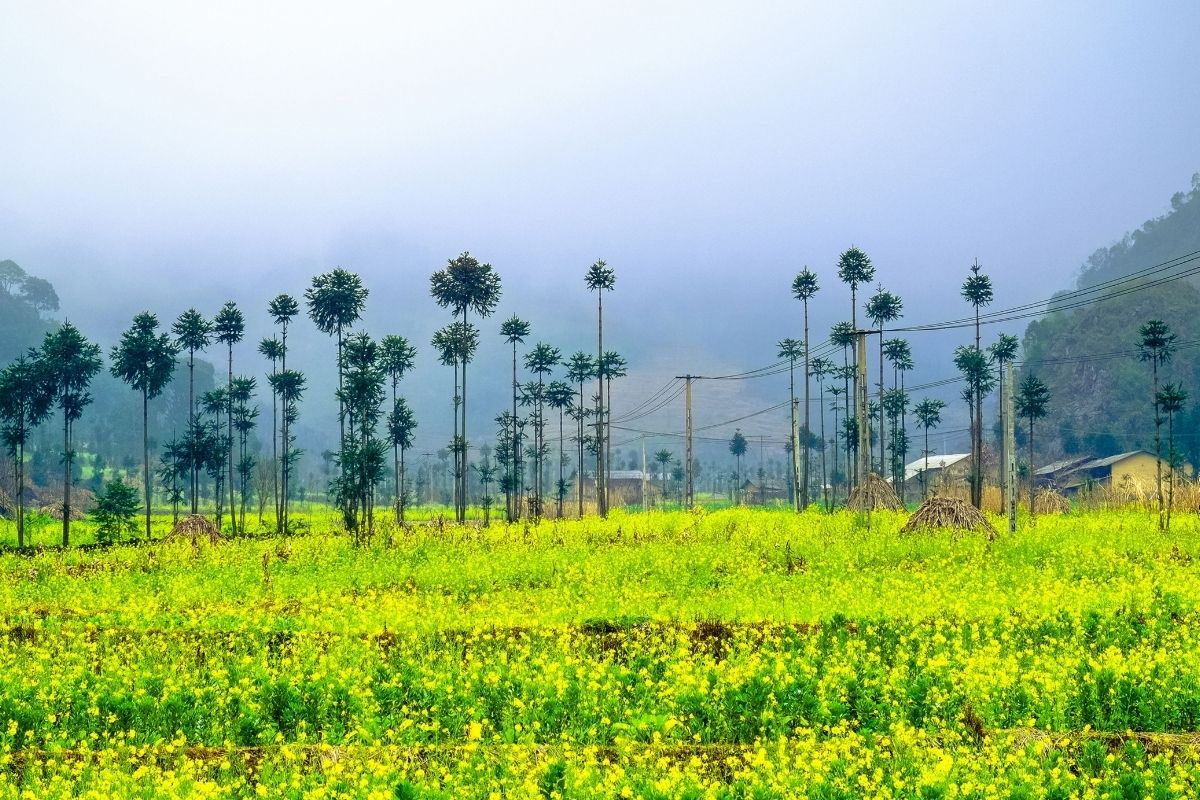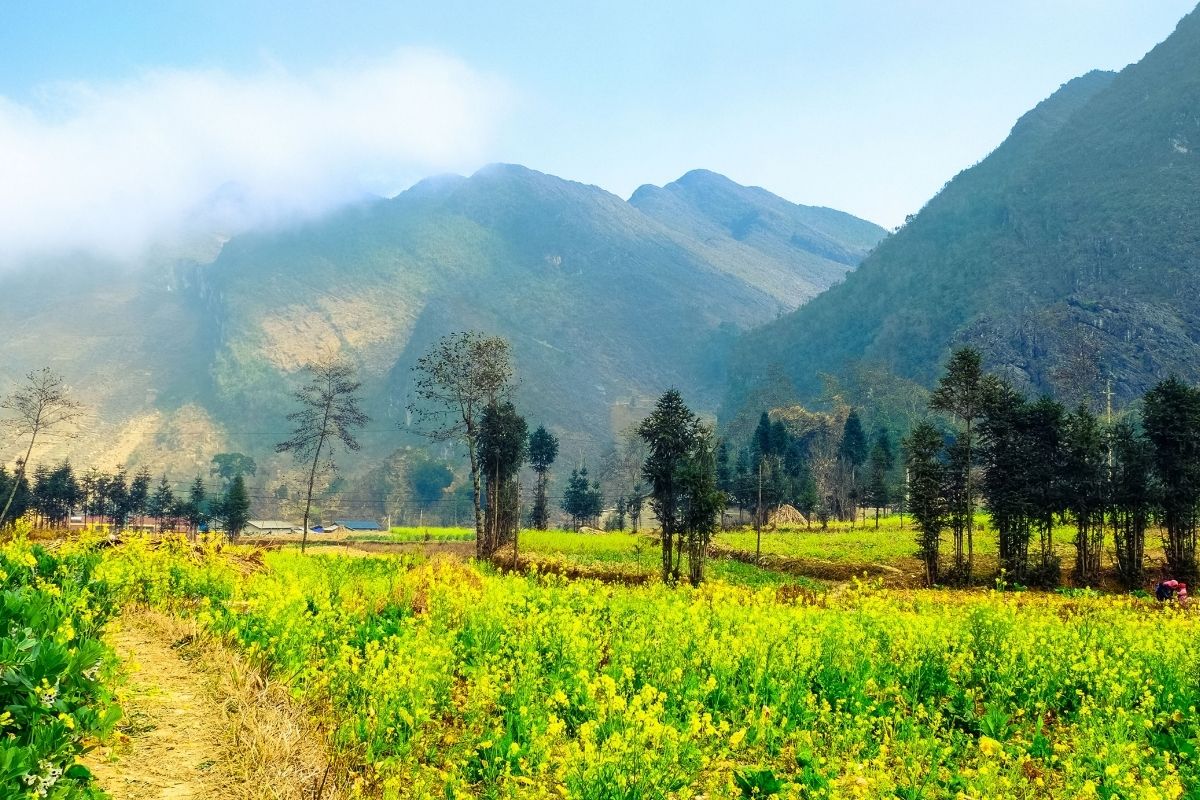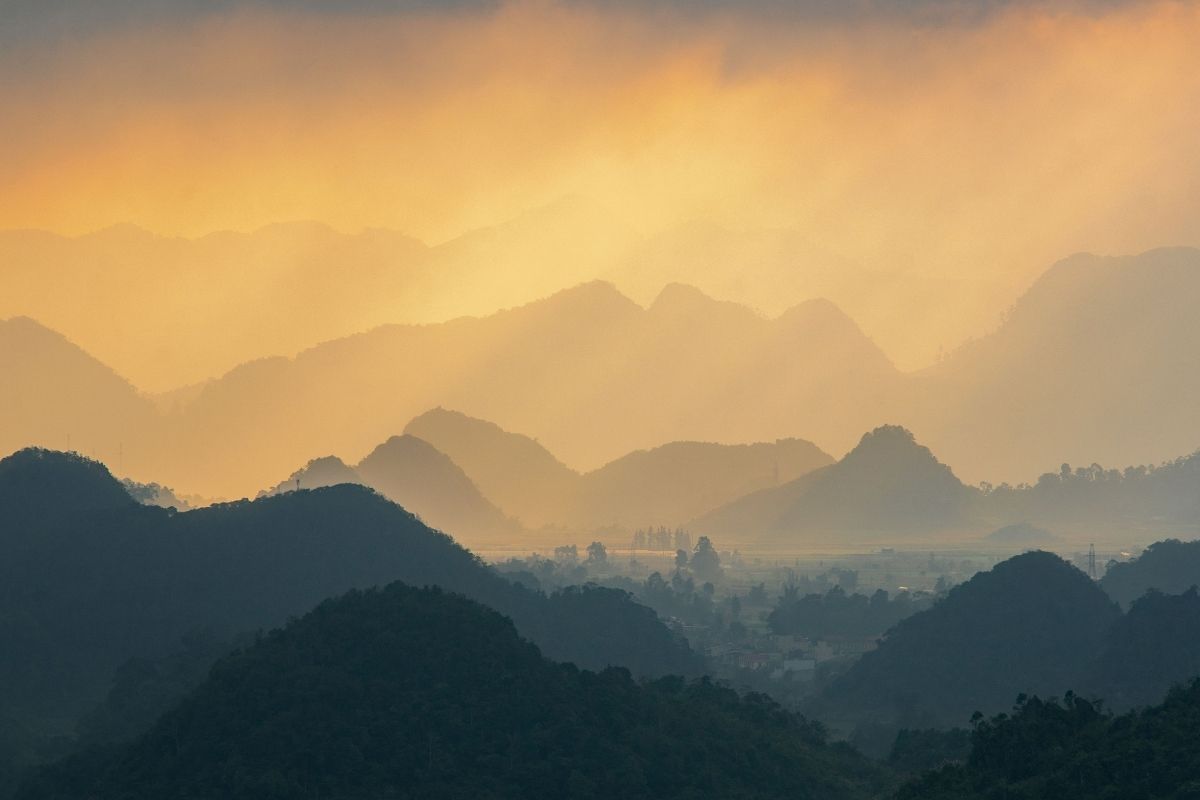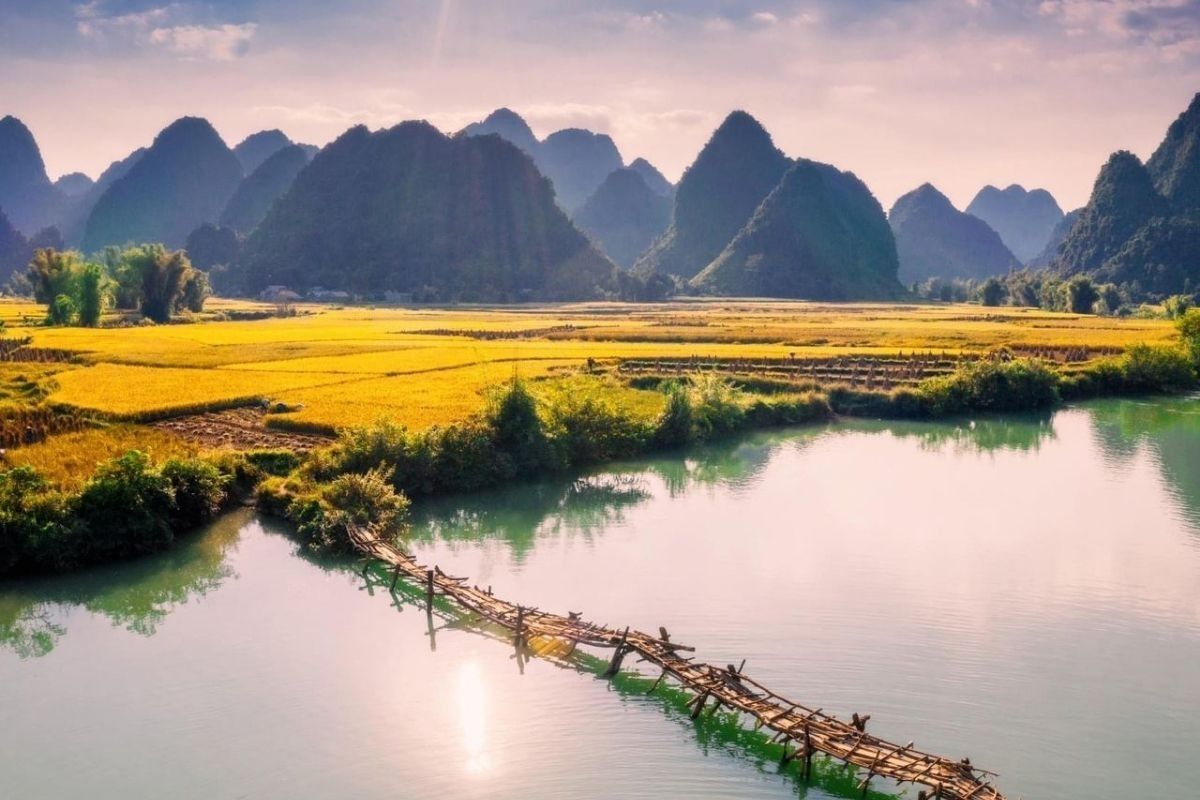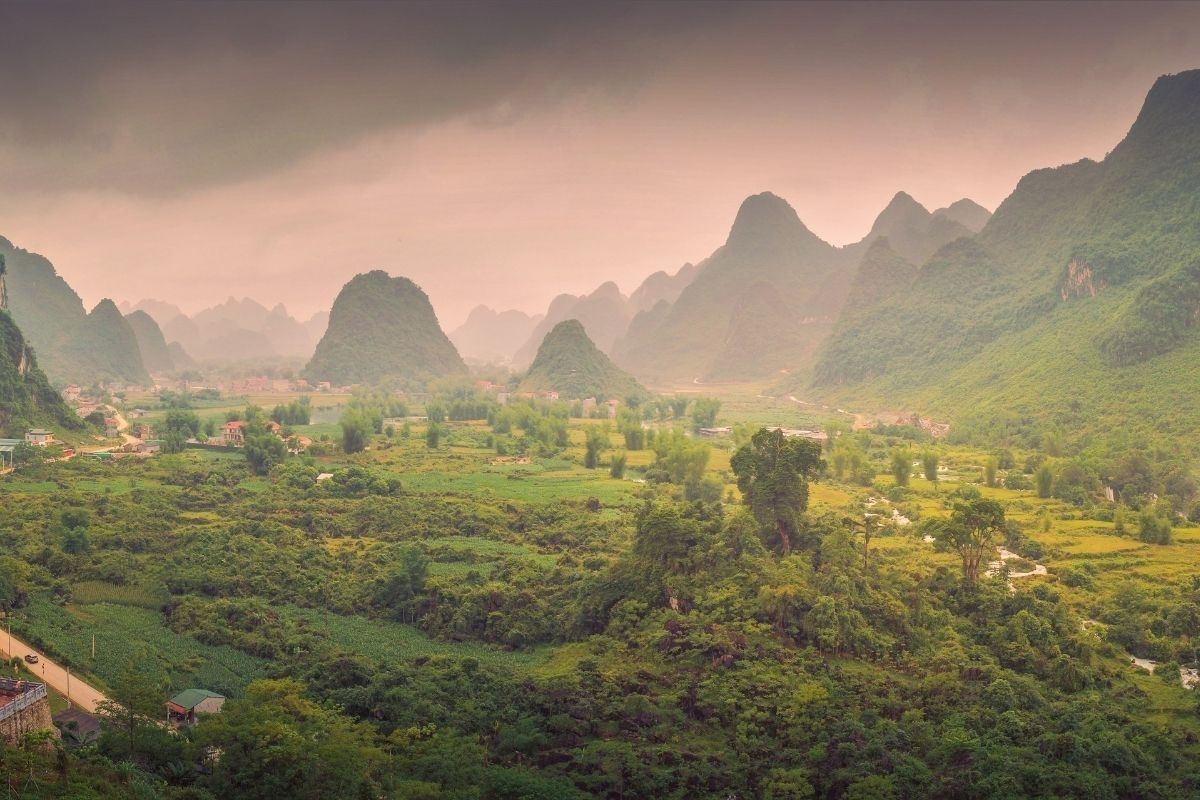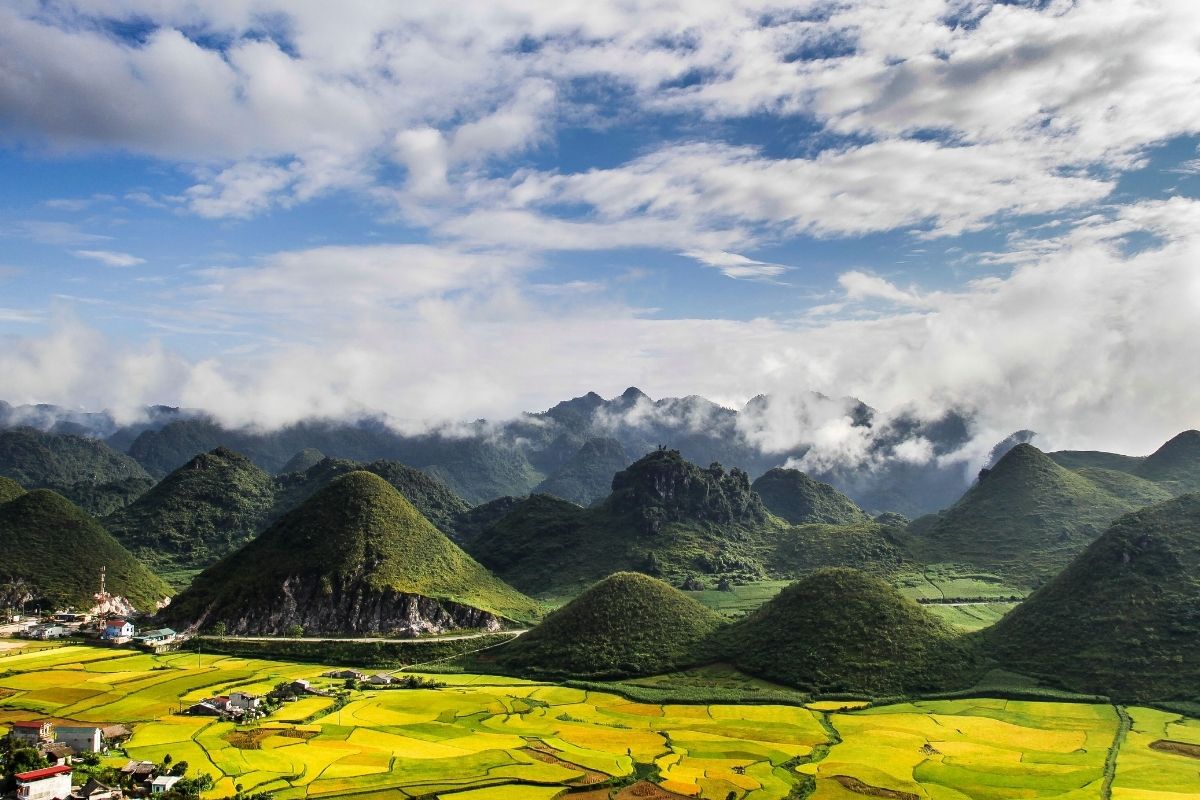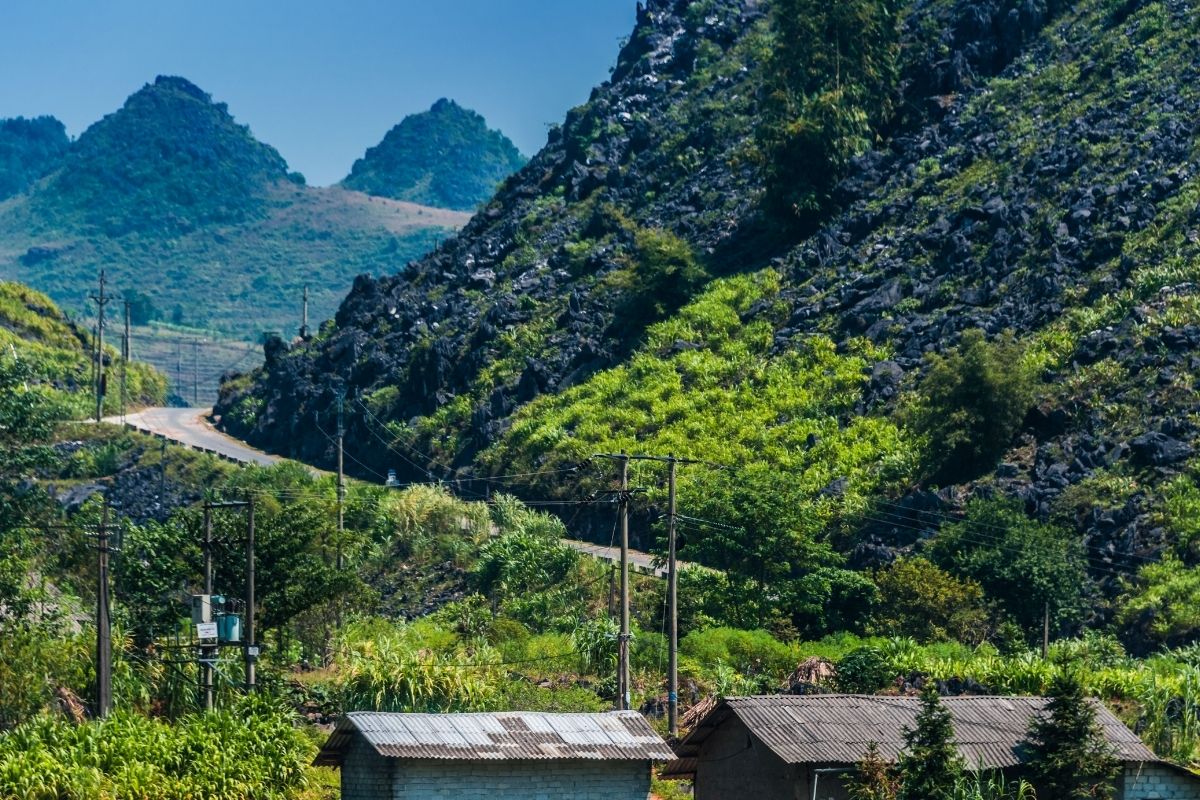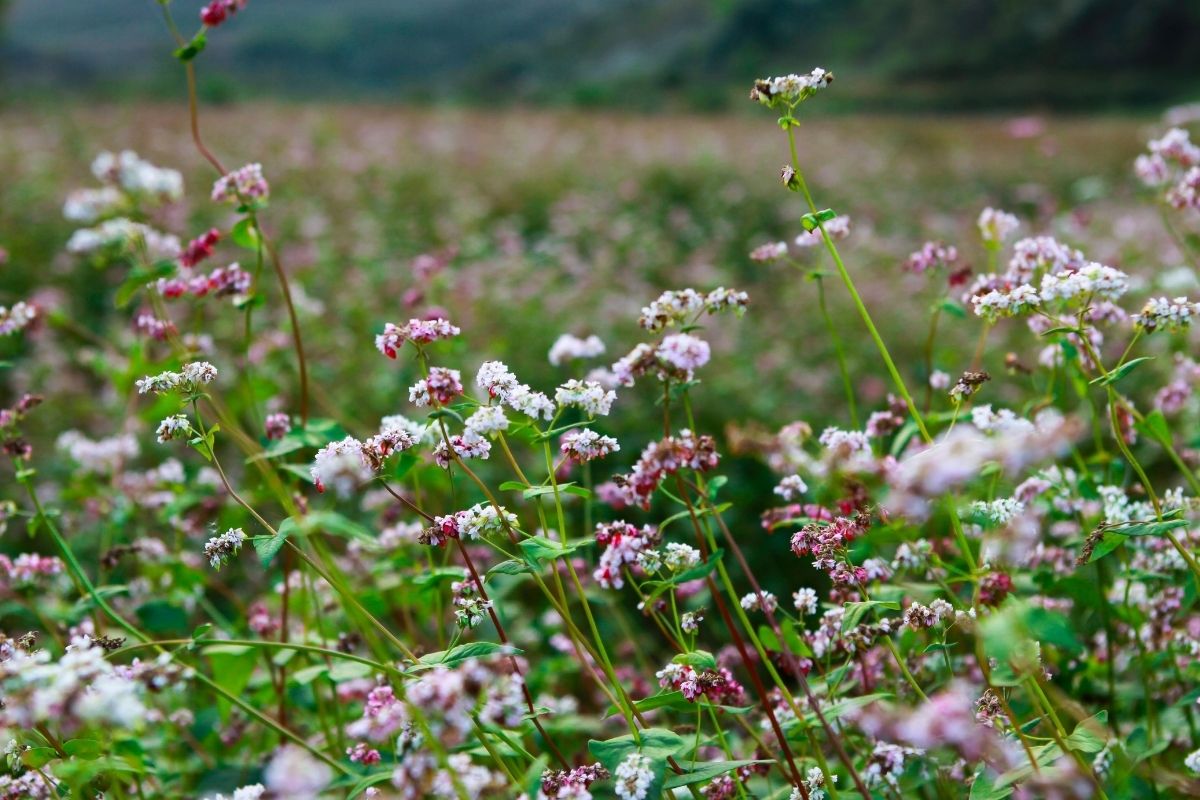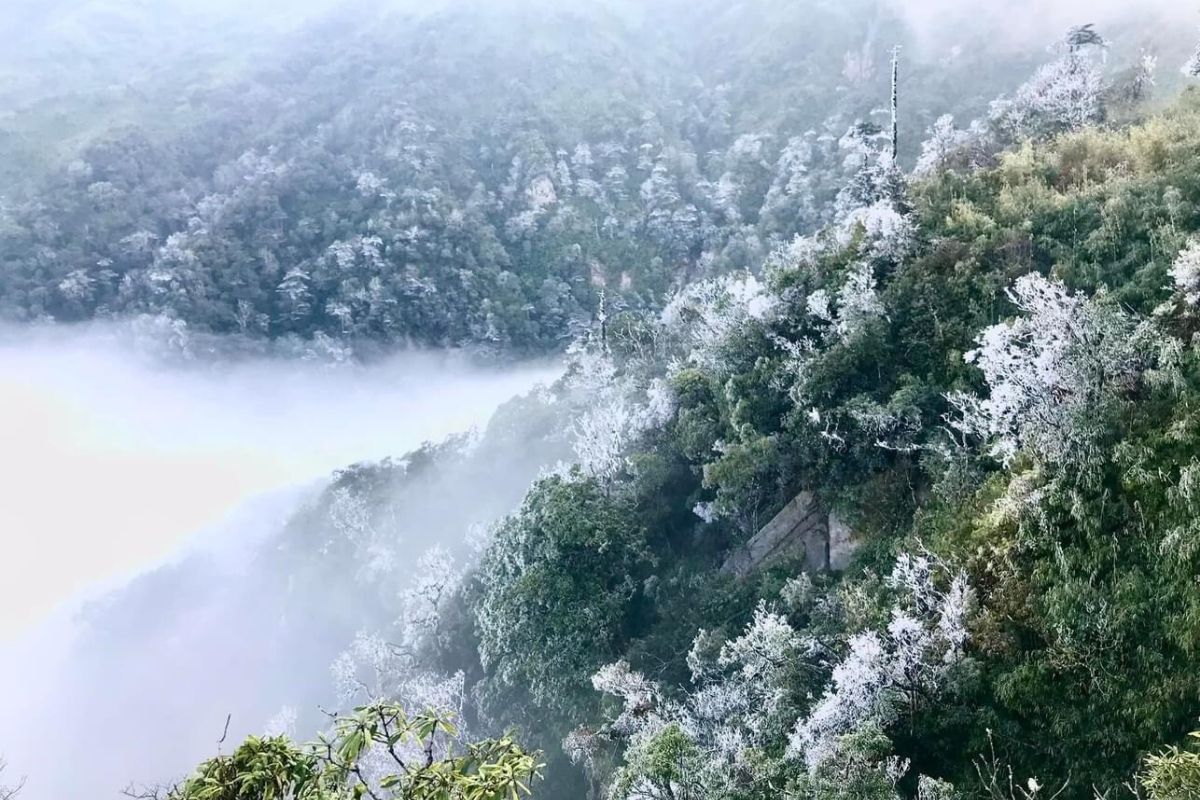 Overview
An unforgettable Vietnamese adventure as you journey through Ha Giang and Cao Bang, discovering stunning landscapes, vibrant cultures, and rich heritage. Explore breathtaking canyons, cascading Ban Gioc waterfalls, and charming villages while immersing yourself in the local way of life. This seven-day itinerary promises an experience of a lifetime in the heart of Vietnam.
Arrival/Departure Locations
Service Included
Hotel in twin/triple sharing room ( if have odd person) basis with daily breakfast
English / Mandarin Speaking Guide
Private transport with aircon
All meals mentioned in the itinerary ( 06 Dinners + 05 Lunches)
Border lines Permission ( Ha Giang and Cao Bang)
Boat Trip at Nho Que River , Meo Vac to discover Abyss Tu San
Bamboo Raft at Ban Gioc Waterfall
Entrance fees for sightseeing as mentioned
Complimentary mineral water ( 2 bottle ( 500 ml ) / per day / per pax
双人/三人共享房间(如果有奇数人)含每日早餐
英语/普通话导游
私人空调交通工具
行程中提到的所有餐食(06晚餐+05午餐)
越南边境线许可(河江和高平)
在Nho Que河,梅奥瓦克乘船探索奥比斯图山
在Ban Gioc瀑布乘竹筏
景点门票费用
免费矿泉水(每天每人2瓶,每瓶500毫升)
Service Excluded
International and Domestic air ticket
Tippings for tour guide and driver (3USD/tourist/day for group from 10 pax , 5USD/tourist/day for group under 10 pax )
Travel insurance
Surcharge for holiday of Vietnam
Meals not mentioned in itinerary
Personal expenses
国际和国内机票
导游和司机小费(10人以上团体每人每天3美元,10人以下团体每 每天5美元)
旅行保险
越南假日附加费
行程中未提及的餐食
个人开支
Tour highlights
Bus
Trekking
Car
Cruise
Mountain
Caves
Gastronomy
Temple
Historical sites
Tour details
Day 1: Hanoi Arrival (Dinner)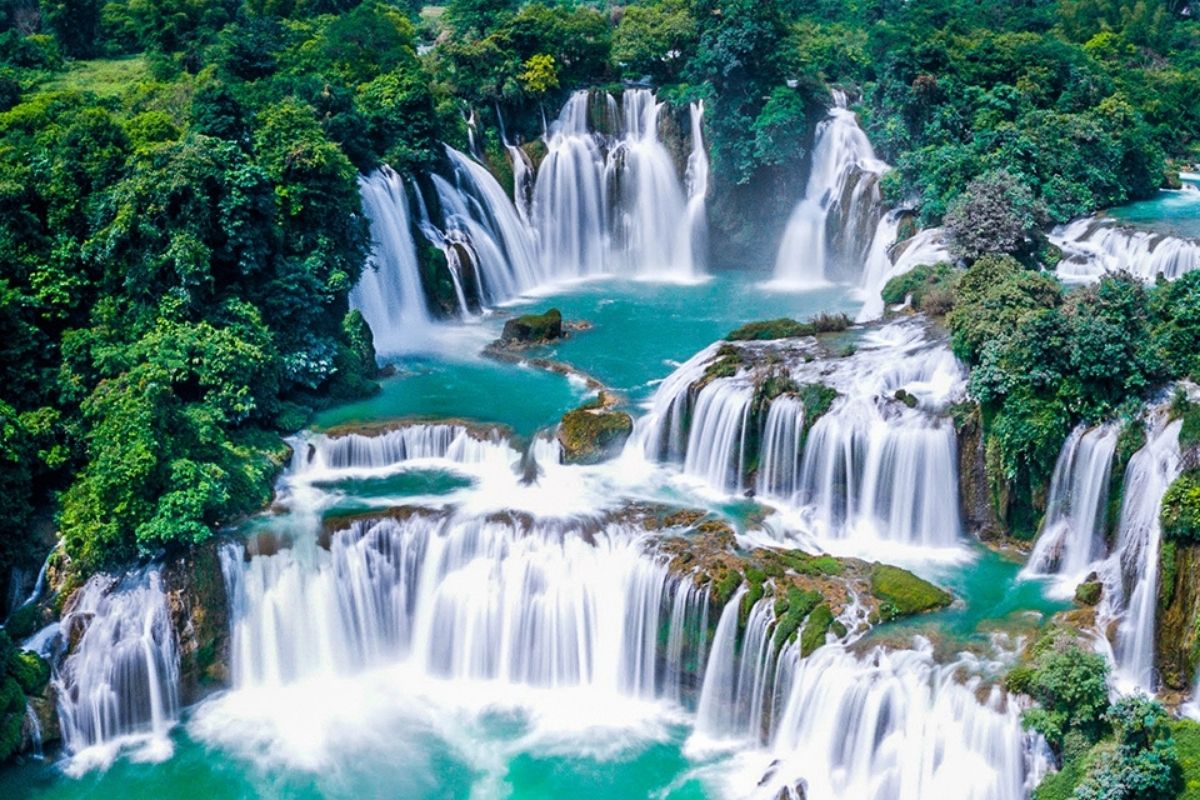 Upon your arrival at Noi Bai airport, our dedicated tour guide and driver will warmly welcome you and provide transfer to your hotel. After checking in, free and easy until having dinner at a local restaurant. Overnight in Hanoi.
第一天:欢迎来到河内(晚餐) 当您抵达内排机场时,我们专业的导游和司机将热情欢迎您,并为您提供前往酒店的接送服务。办理入住手续后,在当地餐厅享用美味的晚餐。在河内市中心过夜。
Day 2: Hanoi – Ha Giang – Nam Dam (Breakfast / Lunch / Dinner) 340 Km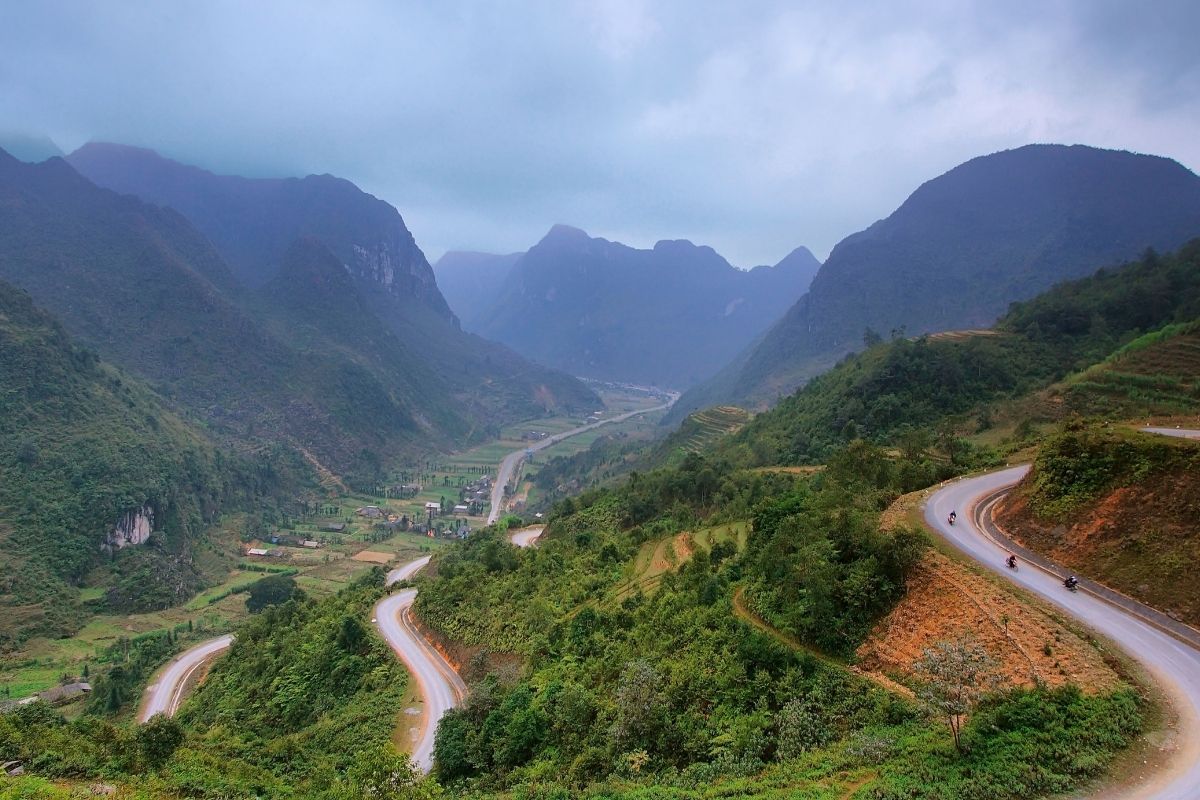 Have breakfast at the hotel before checking out. We will embark on a scenic journey to Ha Giang via the picturesque Tuyen Quang Province. Stop on the way for pictures and a lunch. Continuing our trip to explore the captivating Ha Giang city and venture through remarkable landmarks like Bac Sum Pass, Quan Ba Heaven Gate, and Quan Ba Fairy Bosom mountain. Upon arrival Nam Dam, a charming village home to the Red Dzao People. Check in at a cozy homestay, spend time for a walk to visit the village and discover the local culture. Have dinner and Overnight at homestay in Nam Dam.
第二天:河内 - 哈广 - 南淡(早餐/午餐/晚餐)340公里 在酒店享用令人满意的早餐后,办理退房手续。然后,我们将开始经过风景如画的屯昌省前往哈广的旅程。沿途停下来品尝美味的午餐。 继续我们的探险之旅,我们将探索迷人的哈广市,并游历如巴克顺山口,全巴仙门天堂之门和全巴仙山等引人注目的地标。我们的最终目的地是南淡,这个迷人的村庄是红瑶族人的家园。在舒适的农家乐办理入住手续,沉浸在当地文化中。在南淡过夜。
Day 3: Nam Dam - Yen Minh – Du Gia (Breakfast / Lunch / Dinner) 100 km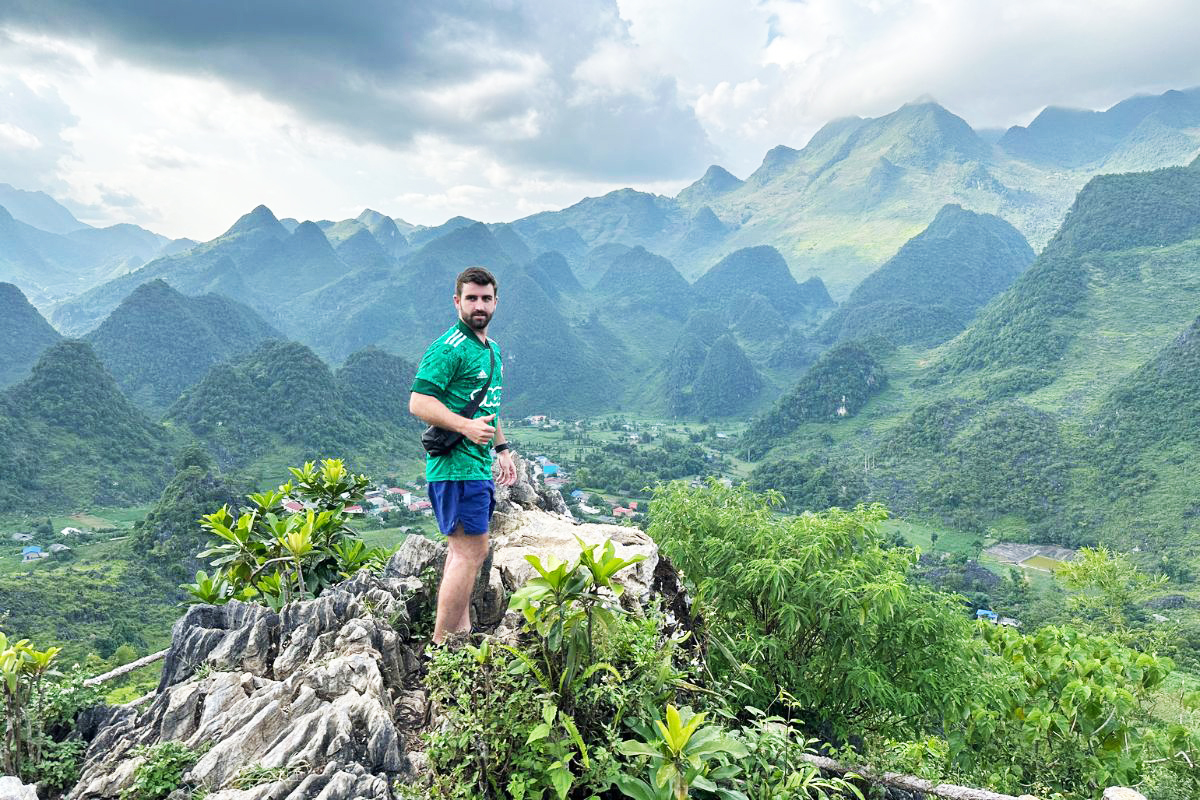 After having breakfast, it's time to say goodbye the owner of homestay in Nam Dam. We start journey to Du Gia via the scenic route through Yen Minh. En route, capture picturesque moments with iconic spots such as the Lonely Tree, Pine Forest, and enjoy lunch at Yen Minh. We continuer to travel through Mau De valley , Yen Minh French Garrison Ruins, and Lung Ho Valley, with plenty of opportunities for photos. Upon arrival in Du Gia, check in homestay Du Gia. Spend time for relaxing before dinner at homestay. Overnight in Du Gia.
第三天:南淡 - 宴明 - 杜嘉(早餐/午餐/晚餐)100公里 丰盛的早餐后,是时候告别南淡,通过宴明的风景如画之路前往杜嘉。沿途,在宴明享受午餐的同时,捕捉如孤独树、松林等标志性景点的美丽时刻。 我们的冒险之旅将继续穿越茂德、宴明法国卫戍区废墟和龙河山谷,提供了大量的拍照机会。抵达杜嘉后,办理入住手续,享受杜嘉宁静环境中的晚餐。在杜嘉过夜。
Day 4: Du Gia – Yen Minh – Dong Van – Meo Vac (Breakfast / Lunch / Dinner) 150 km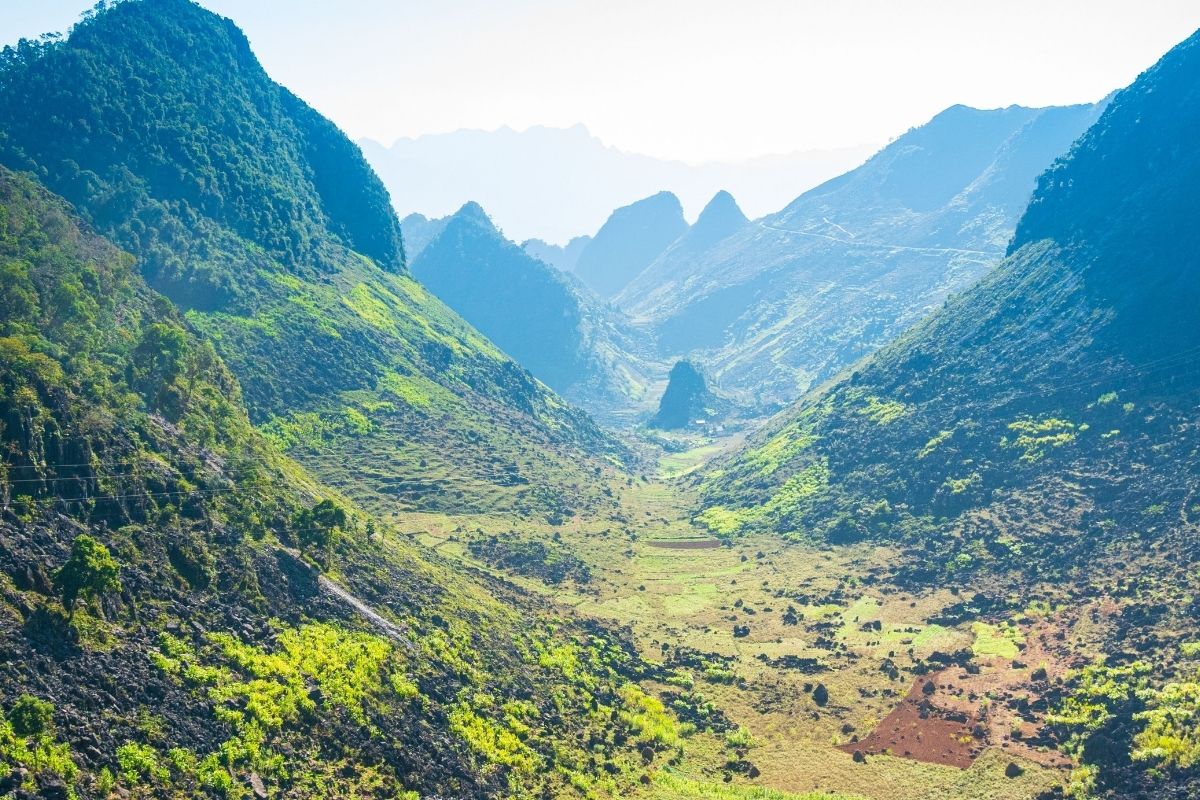 Enjoy sunrise at your homestay in Du Gia, breakfast and then check out, We drive to Dong Van town and stop on the way to visit Tham Ma Pass, Nine Slope Pass, and visit a beautiful valley Sung La. Our trip continues to visit the Geological Plateau park in Dong Van, the Hmong King Palace at Sa Phin, stop for lunch at local restaurant by Dong Van Market. After lunch, we will drive up to the most beautiful pass of Vietnam Ma Pi Leng Pass between Dong Van Town and Meo Vac Town. Stop on the top of the pass to enjoy beautiful scenery of the pass, mountain and Nho Que river. We will continue to Meo Vac town. Stop on the way to take an exciting boat trip to explore the magnificent Tu San Canyon. Enjoy the awe-inspiring cliffs and geological wonders from the boat. After the boat trip, head to the Hmong village of Pavi for check in homestay at Pavi village. Enjoy a dinner with your hosts. Overnight at Pa Vi village
第四天:杜嘉 - 宴明 - 东巴 - 梅奥瓦克(早餐/午餐/晚餐)150公里 在杜嘉的农家乐享受日出体验后,返回宴明,沿途我们将停下来欣赏茶马古道、九坡通等美景,并参观迷人的松腊山谷。 我们的冒险之旅将继续参观东巴的地质高原公园、沙平的苗王宫以及东巴镇的美味午餐。随后,踏上令人兴奋的船只之旅,探索壮丽的图桑峡谷。准备好欣赏那些令人叹为观止的悬崖和地质奇观。 然后,我们将前往帕维的苗族村庄,在一个热情的农家乐过夜。与您的东道主一起享用丰盛的晚餐。在帕维村过夜。
Day 5: Meo Vac - Bao Lac - Ban Gioc Waterfall (Breakfast / Lunch / Dinner) 280 km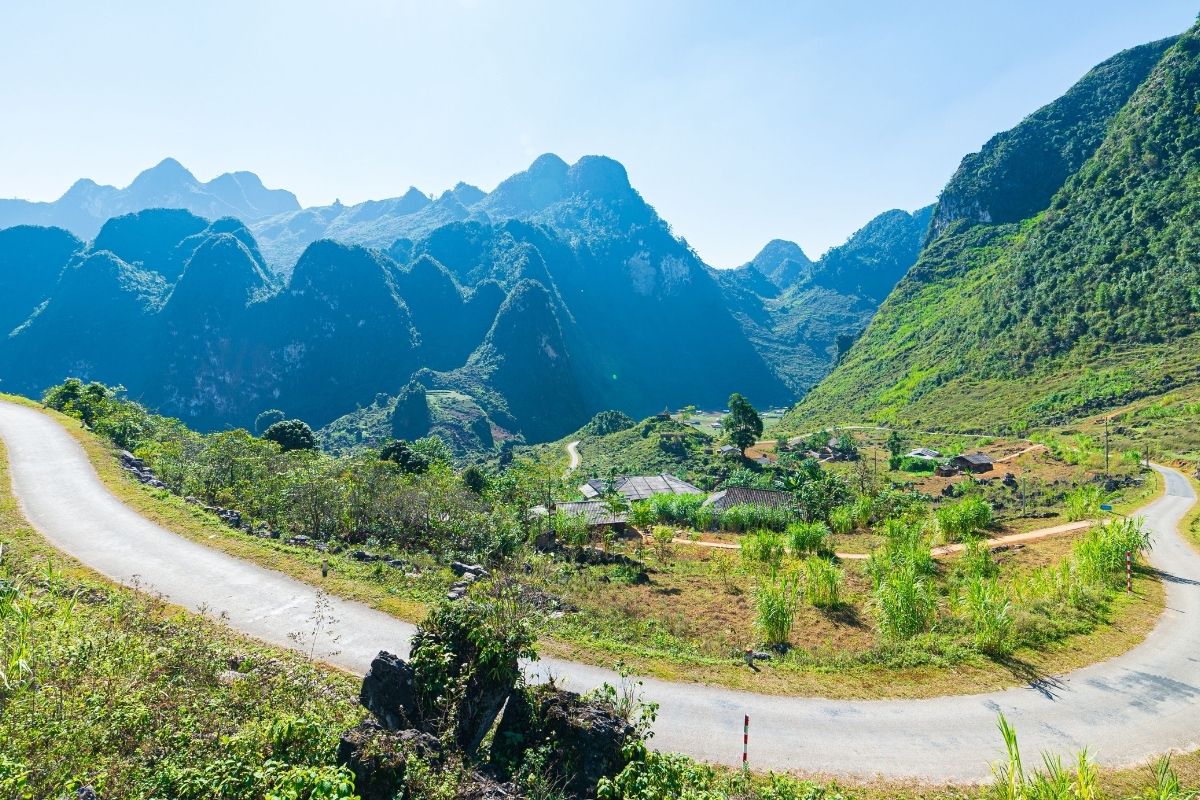 After breakfast, check out and proceed to Ban Gioc Waterfall. Along the way, stop for picture and visit the Bamboo Forest at Nguyen Binh and enjoy lunch at local restaurant in Cao Bang city. Our journey continues to Ban Gioc Waterfall, where you can take in the stunning vistas and visit the Nguom Ngao Cave. Check in the resort near Ban Gioc Waterfall and take some time to explore the waterfall's beauty at your leisure. Enjoy dinner at the resort. Overnight at the resort by Ban Gioc waterfall.
第五天:梅奥瓦克 - 保腊 - 班窑瀑布(早餐/午餐/晚餐)280公里 早餐后,退房前往班窑瀑布。沿途,穿过阮滨的竹林,欣赏清新的散步,然后在高平市享用午餐。我们的旅程继续前往壮丽的班窑瀑布,在那里您可以欣赏令人惊叹的美景并参观阮教洞。 在靠近班窑瀑布的度假村办理入住手续,然后花些时间自由探索瀑布的美丽。在度假村享用丰盛的晚餐。在班窑瀑布附近过夜。
Day 6: Ban Gioc Waterfall – Lang Son – Return to Hanoi (Breakfast / Lunch / Dinner) 347 km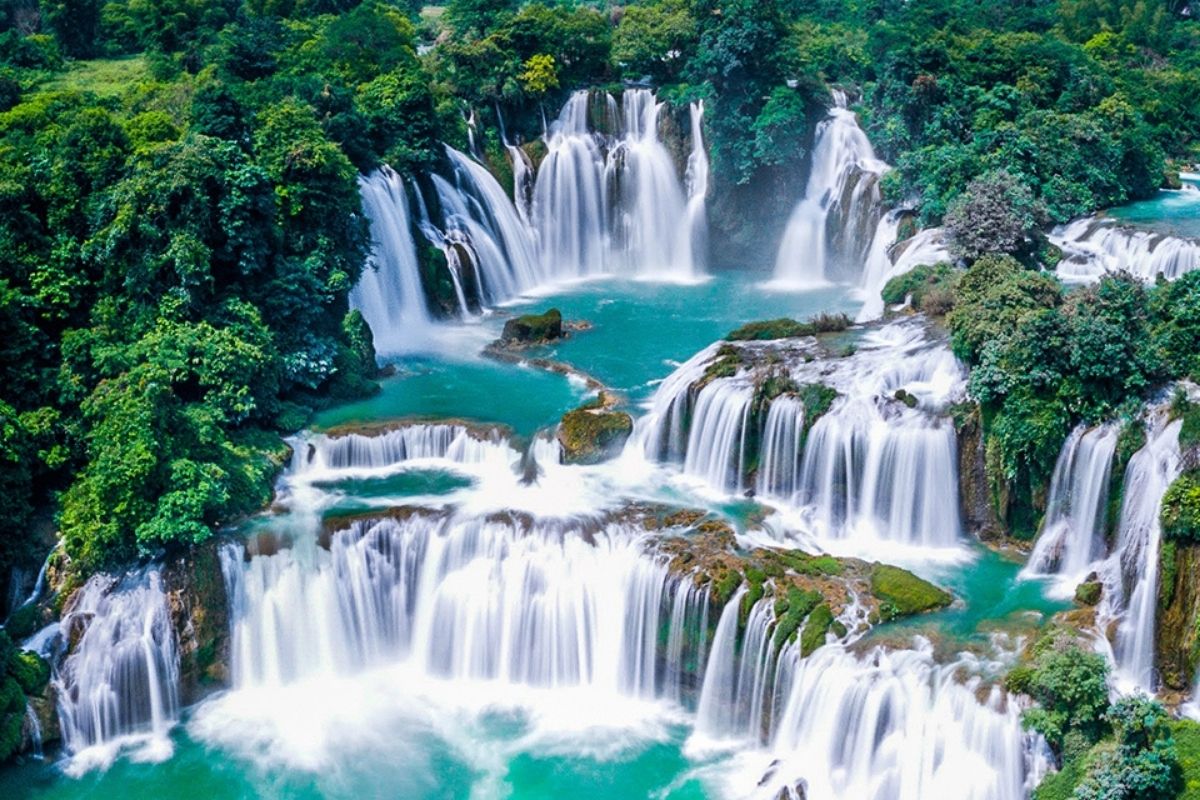 After breakfast, check out and proceed to Lang Son. Stop on the way to explore Dong Khe Market before reaching Lang Son city. Enjoy lunch at a local restaurant in Lang Son City, followed by a visit to Dong Kinh market for shopping and a leisurely walk. Return to Hanoi, check in at your hotel, and have dinner at a local restaurant. Overnight in Hanoi.
第六天:班窑瀑布 - 郎宋 - 返回河内(早餐/午餐/晚餐)347公里 早餐后,退房前往郎宋。沿途停下来探索东克市场,然后到达郎宋市。在郎宋市的当地餐厅享用午餐,然后参观东京市场购物并漫步。 返回河内,办理入住酒店手续,并在当地餐厅享用美味的晚餐。在河内过夜。
Day 7: Hanoi Departure (Breakfast)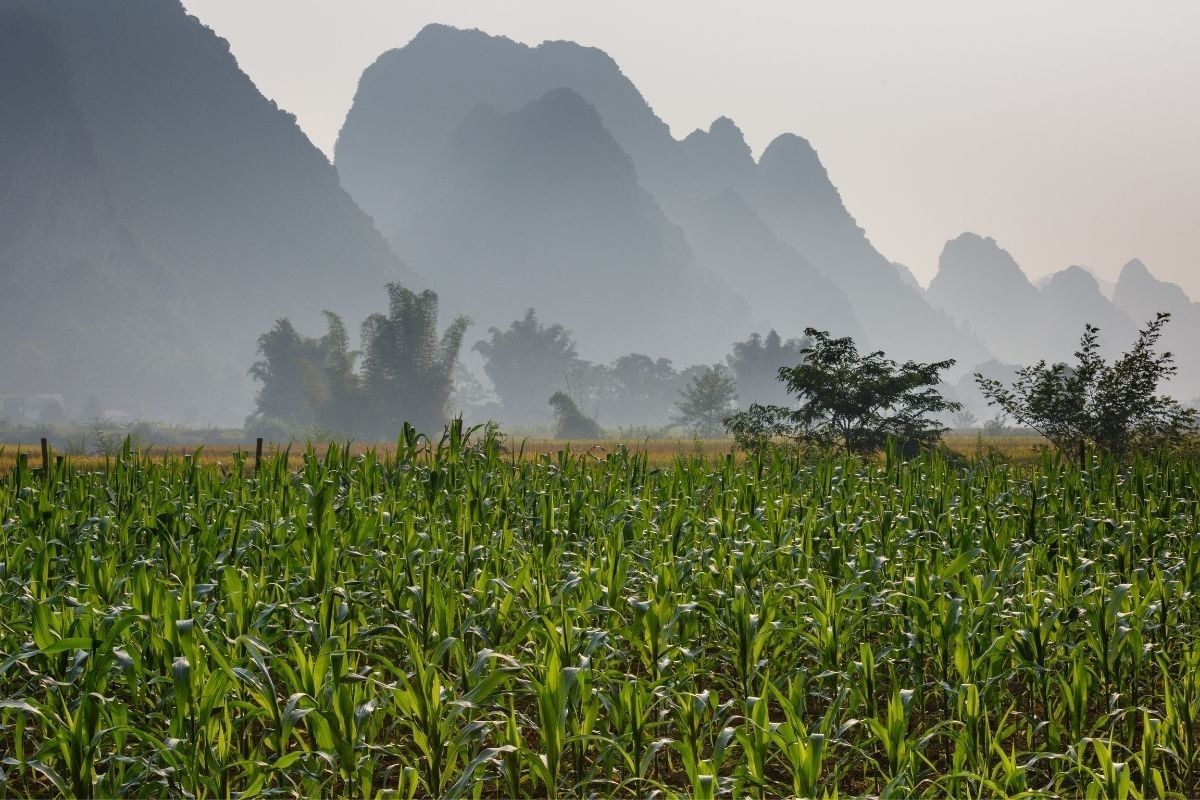 After breakfast at your hotel, Free and easy until check-out (before 12:00 PM). Our team will then transfer you to the airport for your flight home sweet home. We hope you've had a wonderful journey filled with unforgettable memories. Thank you for choosing our services. Safe travels!
第七天:告别河内(早餐) 在酒店享用早餐后,您有一些自由时间放松,直到退房(中午12:00之前)。然后,我们的团队将您送往机场,准备返程的航班。 希望您在这段充满难忘回忆的旅程中度过了愉快的时光。感谢您选择我们的服务。祝您一路顺风!
Hotels for 7D6N Hagiang - Du Gia - Meo Vac - Cao Bang - Ban Gioc Waterfall Tour

| | |
| --- | --- |
| Hanoi: | 3* Moon View Hotel or Similar |
| Nam Dam Homestay Hagiang: | Homestay at Nam Dam Village or Similar |
| Du Gia Town: | Du Gia Panorama View, The Hill Du Gia or Similar |
| Meo Vac Town: | 2* Clay House Meo Vac or Similar |
| Ban Gioc Town: | 4* Sai Gon Ban Gioc Resort or Similar |
Remarks:
Transport:
From 02- 03 pax : 07 Seat Car
From 04- 09 pax : 16 Seat Van
From 10 - 14 pax: 30 Seat Bus
From 15 - 24 pax: 34 Seat Bus
From 25 pax Up : 45 Seat Bus
Children Policy:
Under 2 years ( Parents will pay if anywhere request for fee):

free of charge

Child from 11 years (Share Room with 1 Adult):

100% adult fare

Child from 2-10 years (Share Room with 1 Adult):

100% adult fare

Child from 2-10 years (with extra bed):

90% adult fare

Child from 2 - 10 years ( without extra bed):

75% adult fare