Vietnam these days is a favorite travel destination, deserving to be added to your waitlist. Famous for its attractive culture and breathtaking landscape, a tourist coming to Vietnam enjoy fantastic holidays with pristine beaches, traditional cities, world hesitates, and more.
Is December a good time to visit Vietnam? Definitely, yes!
Vietnam in December has its own attraction. It is the festival time and travel season for locals. The different Vietnam weather December across regions makes it even more special. Tourists have more options in terms of planning Vietnam trips. Crossing our countries in December, you can enjoy the full four seasons. The winter in the North, Sprint, and Autumn feeling in the Middle region, and the warm summer in the South. In this article, we introduce you to the most fascinating things related to Vietnam in December and places to visit.
Vietnam in December: What to remember?
Depending on the weather, many will run seasonal tours. Moreover, where to go in Vietnam in December is significantly influenced by the weather forms and tourist favors.
Vietnam weather December
Vietnam weather in December is in the mid of winter in the North. It is the coldest time of the year for you to bring a thick coat when going out. Apart from that, the South of Vietnam enjoys warm weather throughout all seasons. Depending on the places to visit in Vietnam in December, you could encounter different types of weather.
Hanoi in December has a typical climate of the tropical monsoon region. In winter, there is little rain, which is dry but cold due to the northeast monsoon. The average temperature in Hanoi in December is about 14-19 degrees, getting colder at night to about 11 degrees. It is not the ideal time to travel to Hanoi or other Northern provinces. However, many tourists will be addicted to visiting Vietnam in December as they have many fascinating things to participate in.
Otherwise, you can choose vising Beaches in the Southern part of Vietnam. In which the Vietnam weather December here is still sunny and rarely storms. Unlike Hanoi, Vietnam in December tends to be the best pleasant weather in South Vietnam.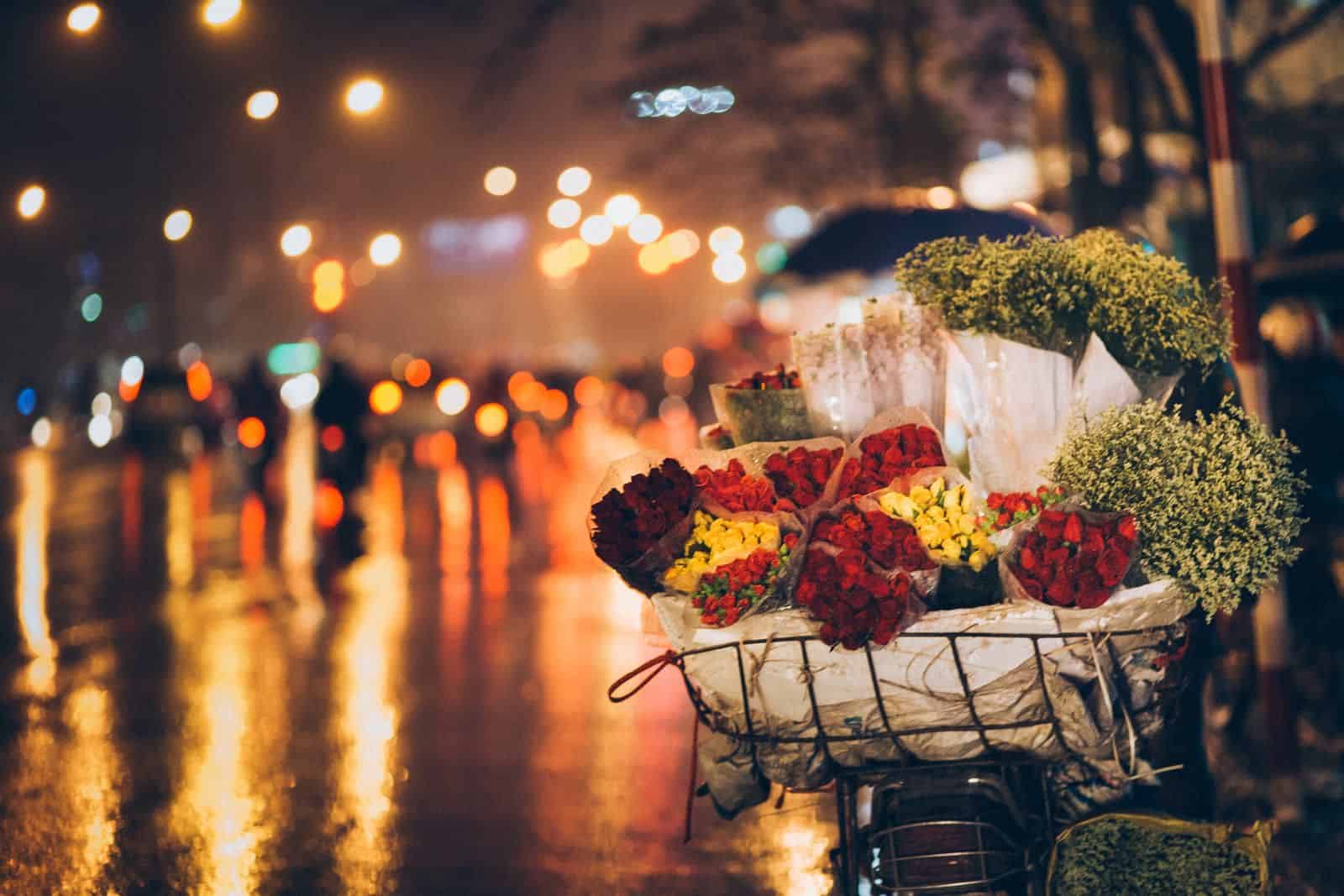 Some notes when visiting Vietnam in December
The biggest note for travelers visiting Vietnam in December is well-prepared tours. According to , enjoy the high season this time when most hotels or resorts are full. Travelers might get trouble finding pleasant for most destinations. Keep in mind that booking in advance is the key.
Flight and Hotel should be booked at least 3 months before your travel date to secure the best price and slot.
What to wear in Vietnam in December
As mentioned above, the Vietnam weather December is distinct across regions. Due to where to go in Vietnam in December, visitors should prepare different outfits.
Planning to travel to the North: Warm jackets would be your best friend. You could pack with a pullover and raincoat to keep your body warm. Additionally, women will need gloves and head caps to protect their health from the frost of winter
Planning to travel the hill or highlands: covered shoes or hiking boots should be packed with you through your Vietnam trips.
Planning to travel to the South: you only need a cotton dress for sweat absorption since the temperature will be relatively high. Lightweight linen pants or skirts are also a good choice for traveling here. Moreover, sandals will be much fit rather than wearing shoes.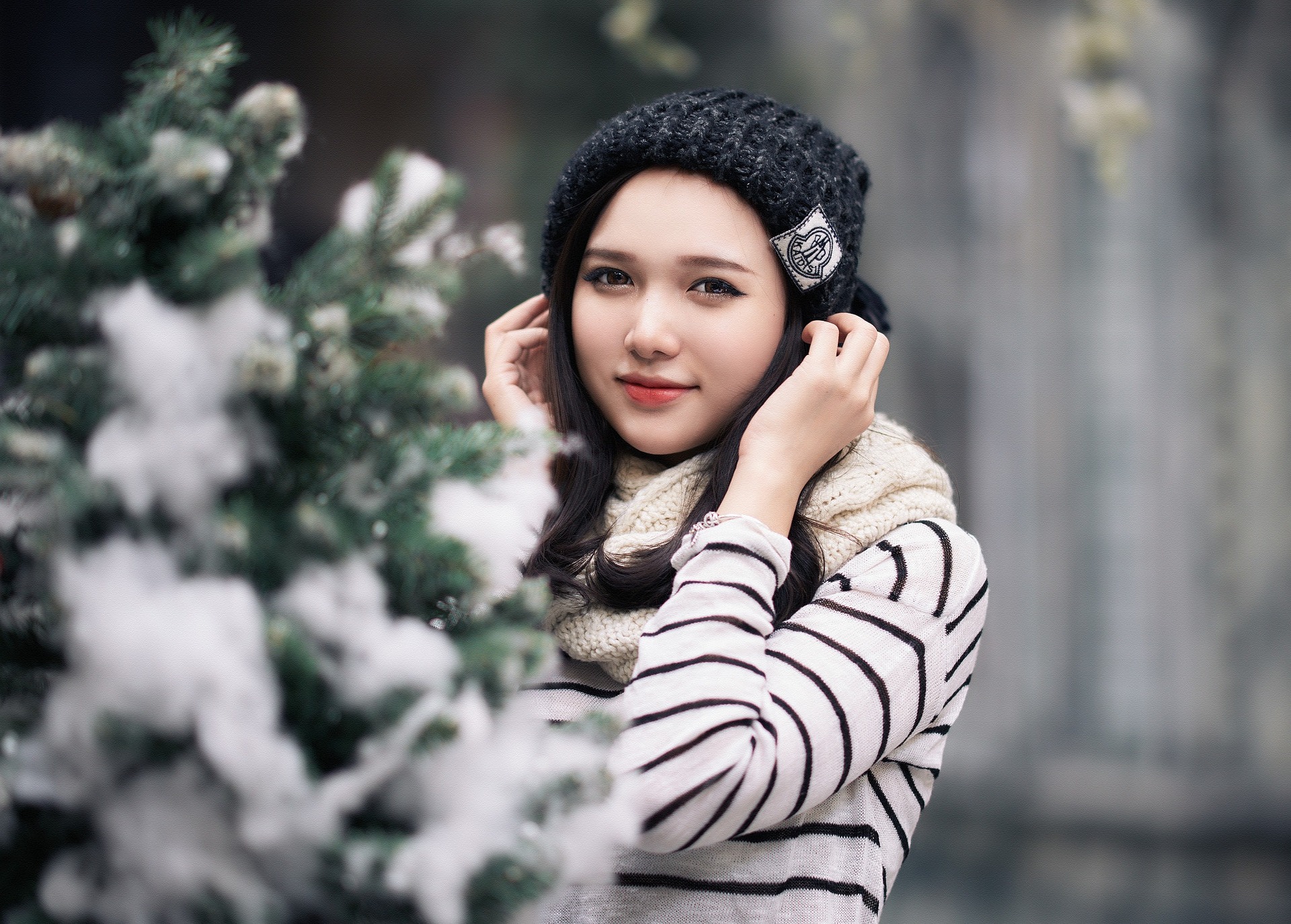 Places to visit in Vietnam in December
When has the last month of the year come, will you have not been able to travel? Vietnam in December can be the best time of the year to travel and enjoy a spackling Vietnam. From festivals to sun-drenched beaches, December can be a great month to travel to many places, depending on what you want from your trip.
No matter where from the South to the North, the beaches and calm, blue waters or the bustling Christmas markets are all attractive places to visit in Vietnam in December. For those still confused about where to go in Vietnam in December, here is a list of the most charming destinations you should consider.
1. Sapa – Heaven to cloud hunting
One of the fascinating places to visit in Vietnam in December, Sapa is attractive with the snow hunting at the top of Fansipan. In December, the temperature in Sapa is only about 5 - 10 degrees Celsius. Sometimes are even cold as under 0 degrees Celsius. It is a unique place in Vietnam you can find snow.
Traveling Sapa, you can try the numbing cold of the North. Sapa travel is famous for camping and experiencing a secret town hidden under the fog.
In Sapa, you can find many attractive places to visit, such as Ta Phin village, Cat Cat village, Ta Van village, and Love waterfall. Additionally, you do not want to miss the culinary paradise with the bold flavors of the Northwest mountains with bamboo rice and chestnuts.
It's time to book a Vietnam tour to Sapa with cost-saving when booking in advance.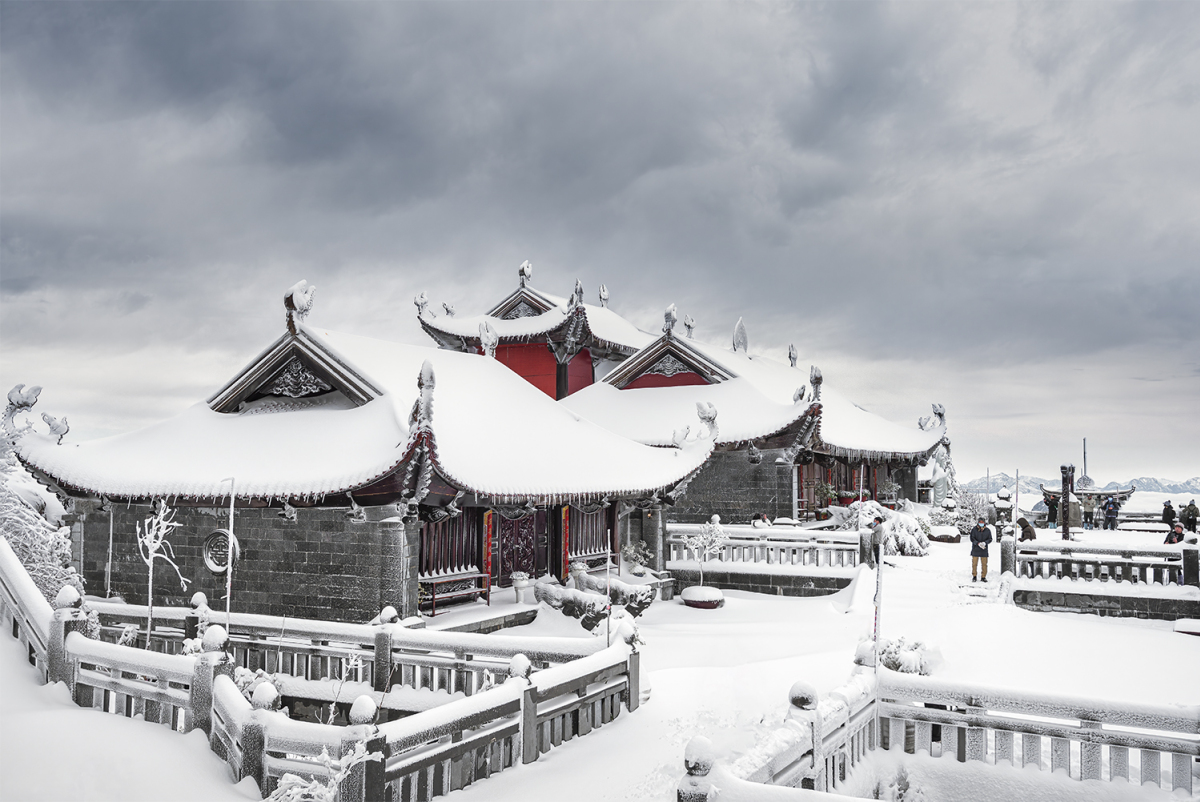 2. Hanoi- Old City in Winter
Winter in Hanoi has a unique charm you have never found anywhere else. Hanoi can be the best place to visit in Vietnam in December, which is the capital of thousands of years of civilization. The Green Sword Lake and long-standing heirloom dishes are always the first choices for travel. In December, the new winter hits every small alley, you will see the pure nightingale wings and the brilliant yellow broccoli blooming.
The cold weather in the capital is very suitable for you to enjoy a bowl of hot cakes, a bowl of fragrant pho, or a delicious hot pot. Do not miss the attractive tourist attractions near Hanoi.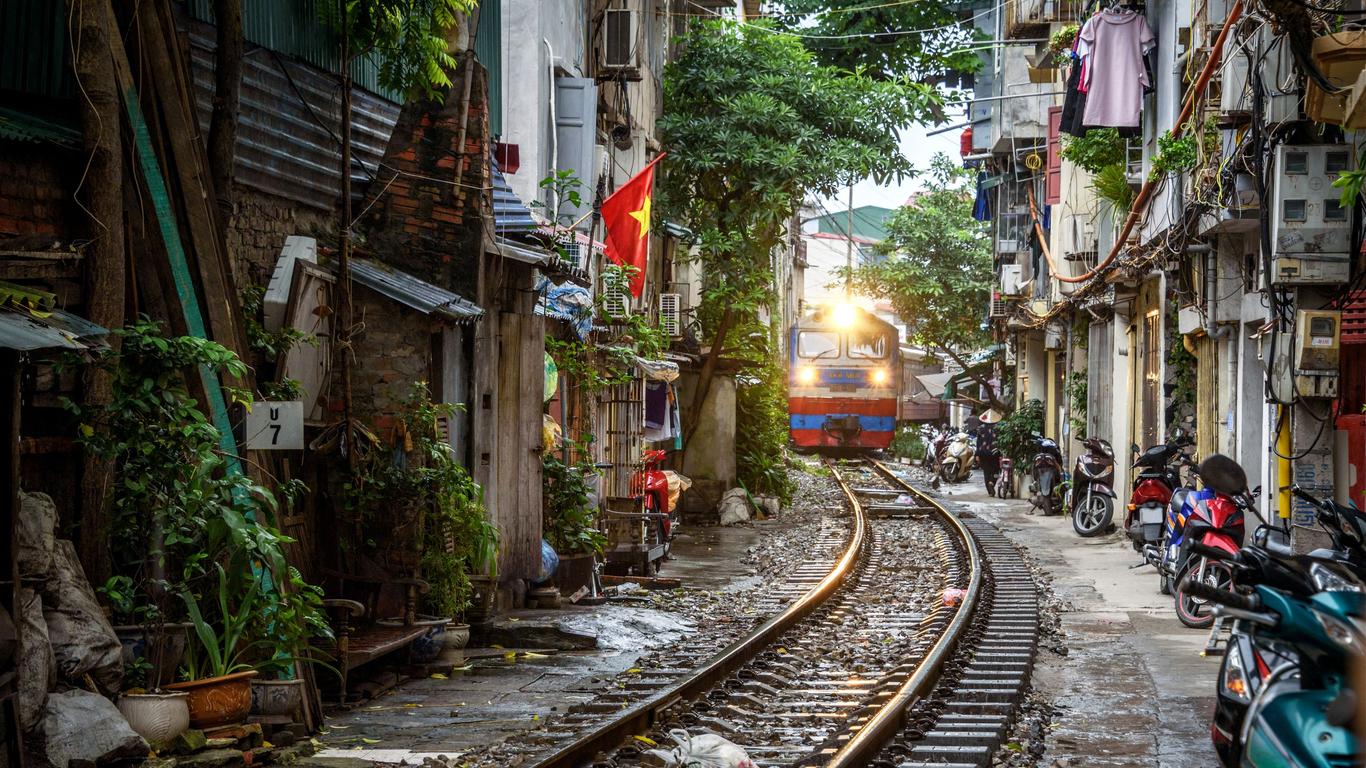 3. Dalat in December- welcome to the flower world
December is the time of season change. Da Lat is still full of flowers and beautiful scenery. Wild sunflower season will end at the end of November. And this is also the time of snow grass, pink grass, and the season of white flowers.
December in Da Lat is the season of pink flowers and grass. Visitors will enjoy the incredible scenery and the hills filled with pink flowers. December is also the season of white mustard flowers and wild sunflowers for enjoying a romantic Dalat. All that attractions make Da Lat becoming one of the most glamorous places to visit in Vietnam in December.
The climate of Da Lat in December is a mild sunny day and very cold at night. During the day, you can wear warm clothes such as long skirts and sweaters. You should wear warm clothes such as a jacket, gloves, and scarf before going out in the evening.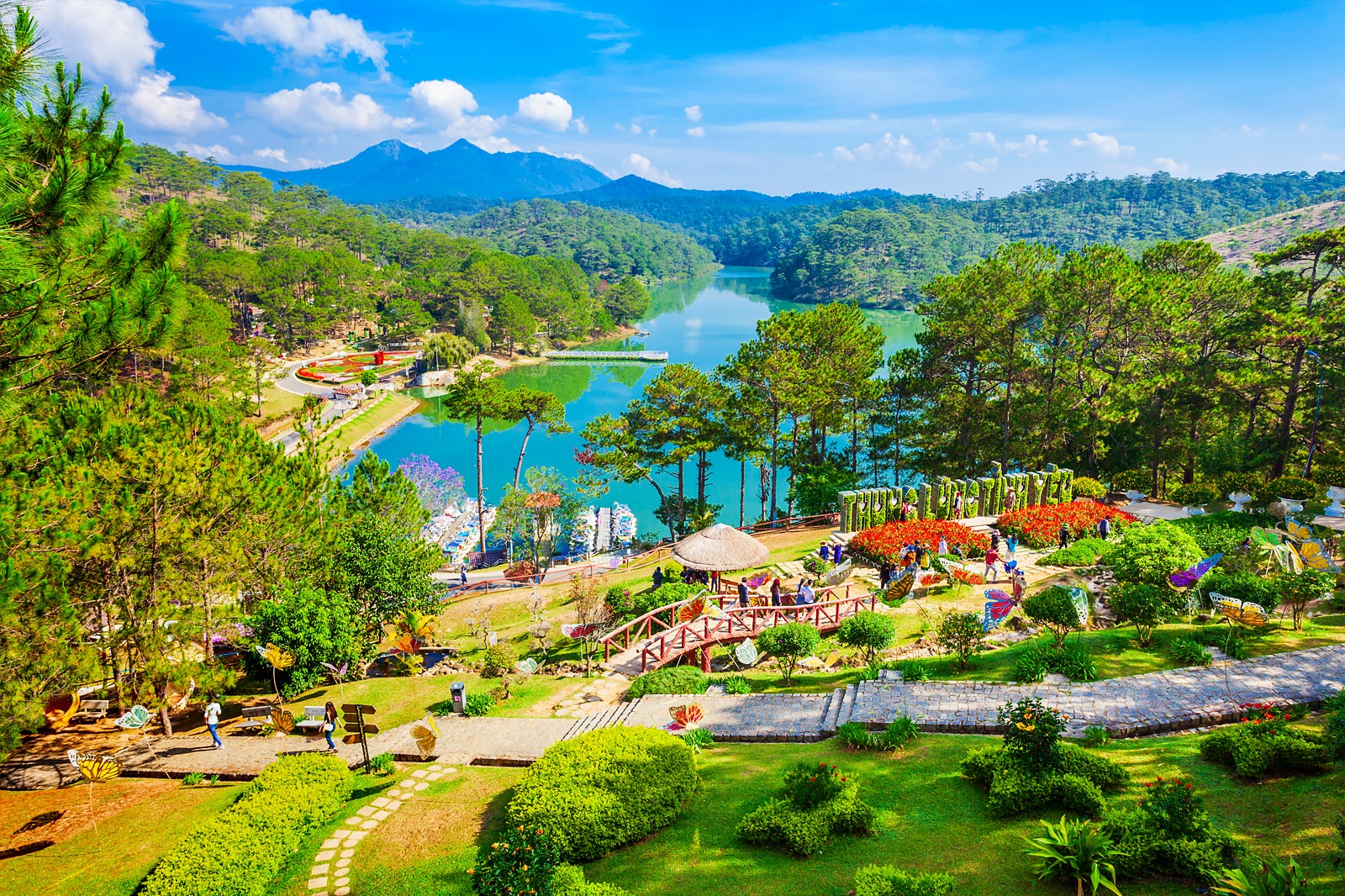 4. Moc Chau – plum flower bloom
Considering places to visit in Vietnam in December, you can go with Moc Chau. It is a white plum flower bloom paradise - an iconic flower of Moc Chau winter.
Traveling in December in Moc Chau, you will be delighted to see the vast scenery of the plateaus and conquer the famous backpacking route. The small hometown growing white canola flowers is another special attraction. Moc Chau winter is also adorned with the red color of poinsettia flowers, the white color of plum flowers, and the yellow color of wild sunflowers.
Coming to Moc Chau, you can encounter the eye-catching tea hill covered with morning fog and fresh air.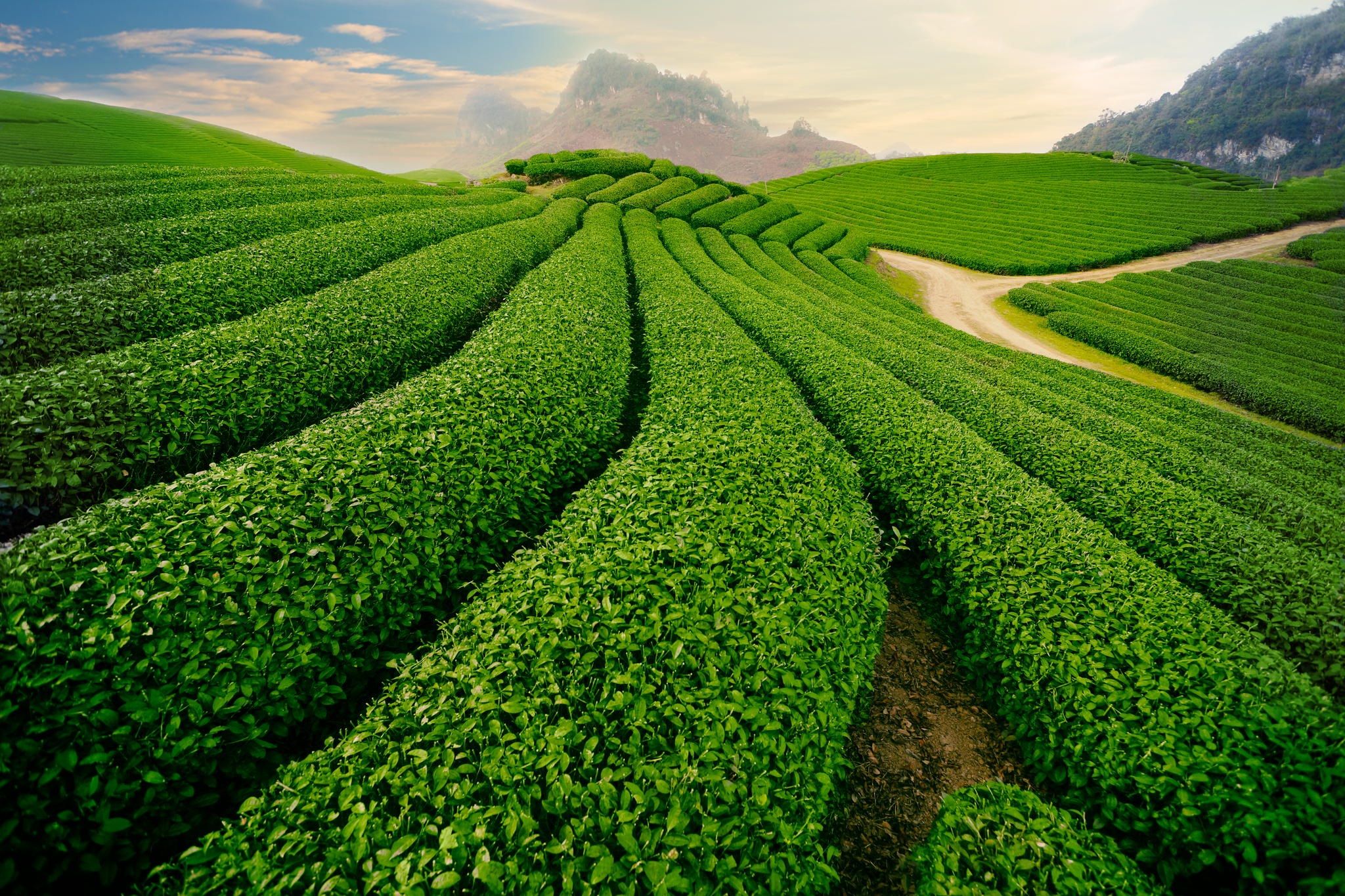 5. Phu Quoc- tropical beach in December
Phu Quoc is one of the hottest places to visit in Vietnam in December, and it enjoys the travel season. Since the weather and landscape are always warm and sunny, you can enjoy the total beauty of Phu Quoc Island.
When traveling to Phu Quoc in December, you will enjoy swimming in the sea and trying out attractive sea games. In addition, you will discover the mystery of the ocean during the coral reef diving journey.
However, visiting Phu Quoc in December is also the peak tourist season that attracts tourists to Phu Quoc. Therefore, you may encounter a pretty tribulation in finding and booking a room. The best way to solve that is to book a room in advance to avoid missing deals.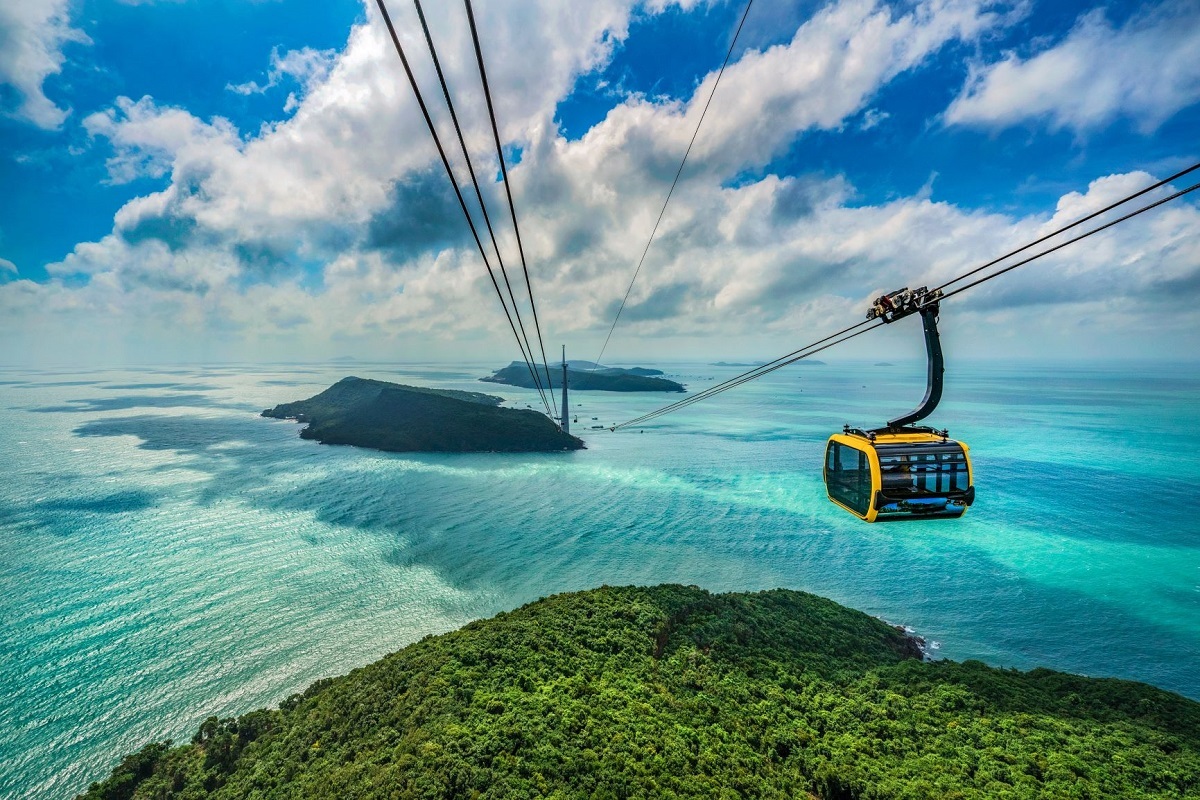 6. Hoi An- Ancient Town of December
Traveling to Hoi An in December, you can sip a hot cup of tea, watch the streets and take beautiful pictures with a cozy winter concept. If you visit Hoi An at the end of this winter, you will see Hoi An with a different feeling. The old town has both a typical ancient feature and a youthful and modern look is a great option for Christmas.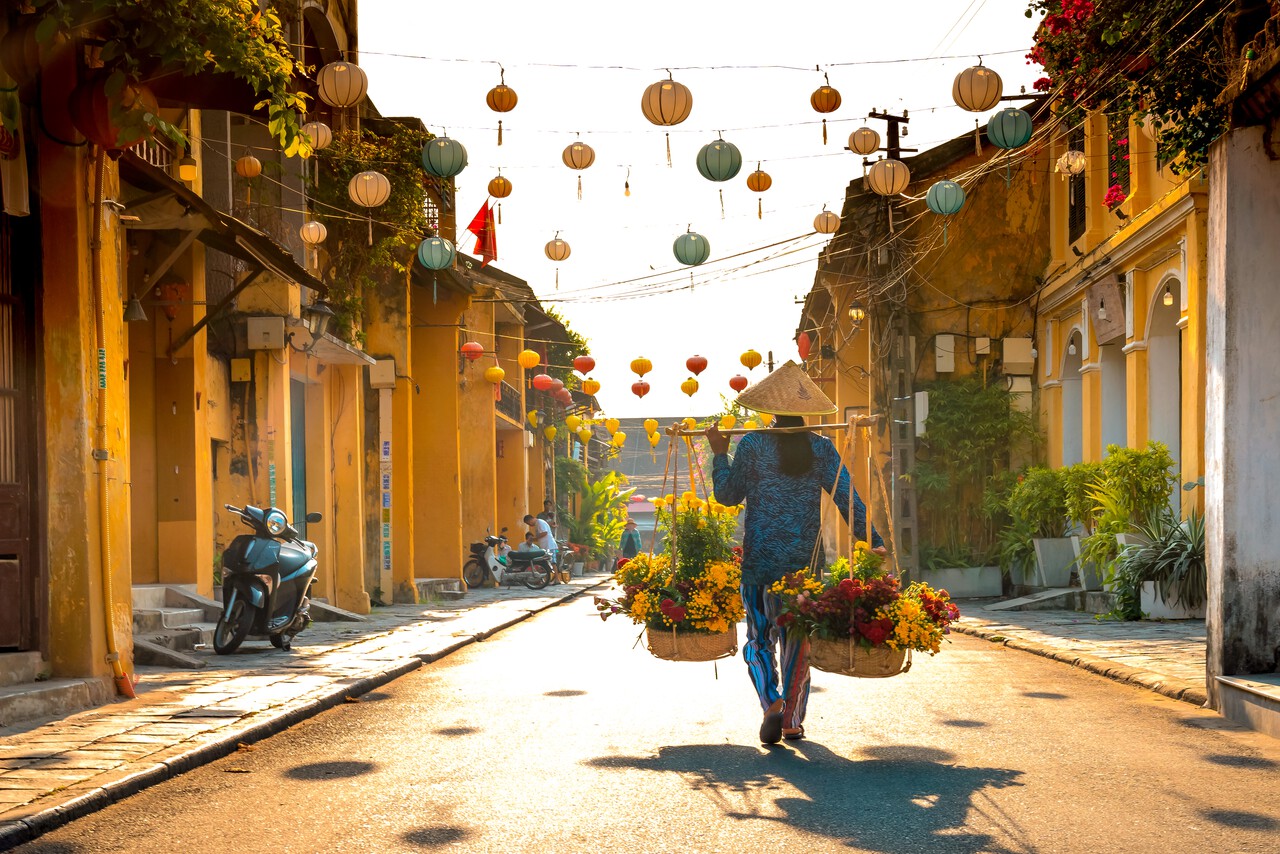 In conclusion: The above-suggested places to visit in Vietnam in December are not the entire option you can choose from. Depending on your taste and the Vietnam weather December, you can find the best destination for your trip. World Mate Travel is your trusted , helping travelers have the best experience when choosing where to go in Vietnam in December. We offer wide ranges of for you to customize. Let's find out our hottest tours in Vietnam coming from a professional .