A journey to the mountainous areas will bring you brand-new experiences. You discover marvelous mountain ranges and rock mountains and distinctive culture. Heading to the Dong Van Vietnam - rock plateau in the south, which is the most impressive geological part to discover spectacular mountain ranges and the uniqueness of culture and customs.
Exploring an amazing Rockall plateau in Ha Giang province fulfills your dream. Simply adventurers can go home to ethnic minorities who live together for thousands of years. Read the completed guides of the local tour operatorhere.
Featured Tous:
Dong Van Plateau: Complete Guides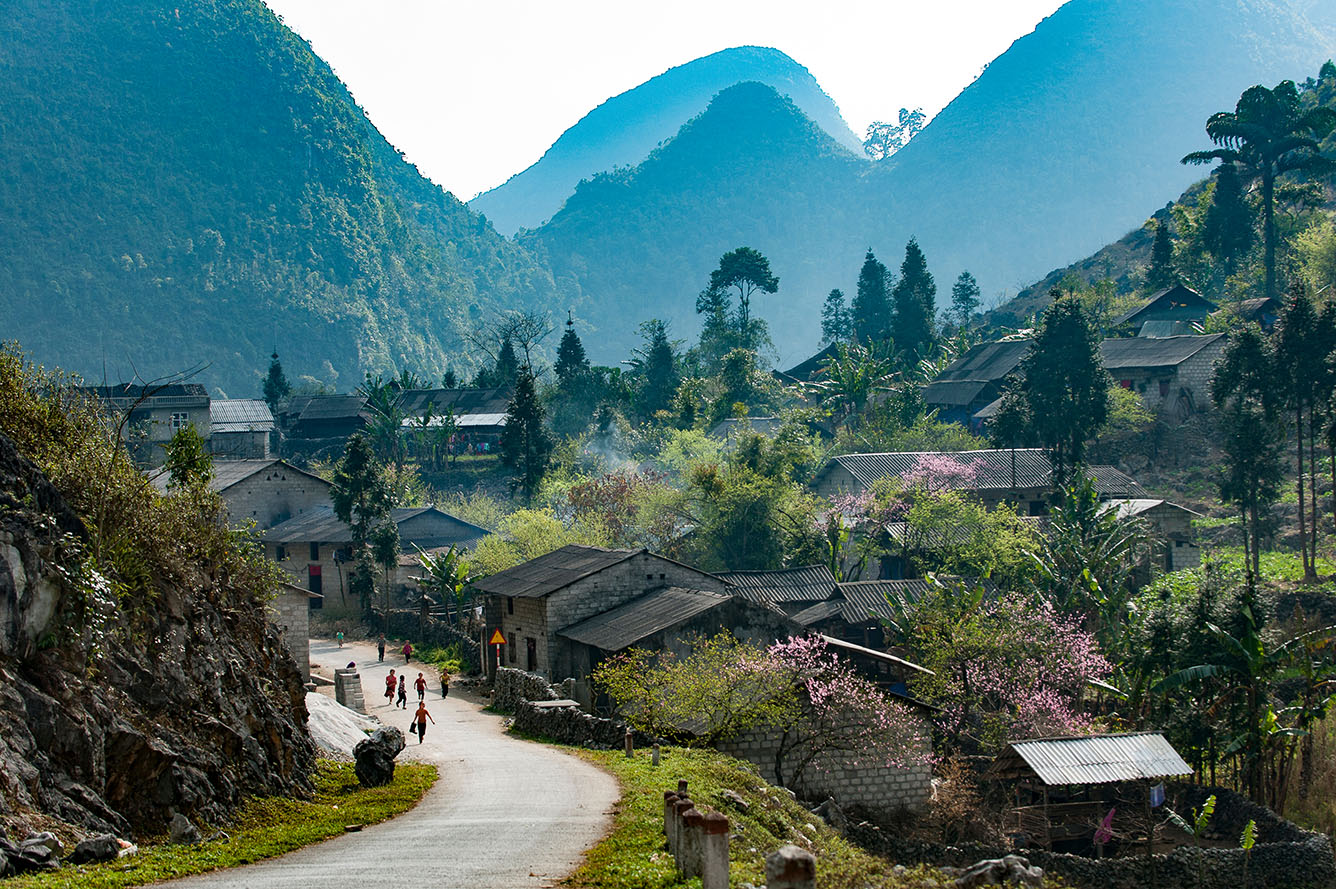 Introduction to Dong Van Vietnam - Rock Plateau
Dong Van plateau encompasses an area of four districts Quan Ba, Yen Minh, Dong Van, and Meo Vac in Ha Giang province. In 2010, UNESCO recognized Dong Van Vietnam - Rock plateau as an international geological park. Located at the height of 1000 to 1600 meters above sea level, the Dong Van plateau is one of the outstanding limestone mountains in Vietnam. Additionally, people did find fossils of species around 400 - 600 million years old.
Besides, the Rockall plateau is home to approximately 250,000 people of 17 different ethnic minorities. Minorities are H'mong, Yao, Zay, Tay, and so on. Therefore, tourists can see lots of uniqueness of local culture in Dong Van plateau. Dong Van Vietnam is home to lots of naturally-recognized relics: Vuong architectural relics, the Lung Cu flagpole, Ma Pi Leng pass, and Dong Van ancient houses.
Additionally, the Dong Van Rockall plateau includes enough convergence to become a destination for geological parks: minerals and abundant natural resources.
How to get there? Rockall Plateau
It takes about 415 km to Dong Van Vietnam from Hanoi. If you want to visit Dong Van plateau, you can use your car or motorbike, and hire a car with a driver. There is another way to get to the Rockall plateau. Tourists can take an overnight coach from Hanoi to Ha Giang and then rent a motorbike to explore the rock plateau and surroundings. Here are suggestions that taking a coach from Hanoi to Ha Giang:
By coach from Hanoi to Ha Giang:
You can take a coach at My Dinh bus station in Hanoi at 9 pm and reach Ha Giang at 5 am. There are tons of well-known bus companies such as Hai Van, Bang Phan, Cau Be, etc.
Remember that, you should take the coach around 20:30 - 21:00 - 22:00 on Thursday or Friday night to sleep in the bus and return on Sunday night.
Hai Van Bus, departure time: 20:30 (Hanoi) - 20:35 (Ha Giang). Telephone: 0944.962.323
Hung Thanh Bus, departure time: 8:30 - 10:05 - 10:15 - 14:30 - 19:30 (Hanoi, My Dinh station) and 9:00-19:00 (Gia Lam). Telephone: 0988.287.741 (Hanoi) & 0989.416.416 (Ha Giang)
Going around Dong Van Vietnam from Ha Giang to Dong Van:
Tourists often travel to Ha Giang by overnight coach. They will reach Ha Giang at 5.00 am the next morning. Whenever coming to Ha Giang city, travelers can have breakfast, and rent a motorbike from Ha Giang to Dong Van plateau, Meo Vac, and Lung Cu flagpole. Travelers then return to Yen Minh and back to Ha Giang. Along the way, you'll have a chance to contemplate various spectacular destinations in Ha Giang and Dong Van plateau
The best time to visit Dong Van
Are you wondering about the best time to visit Dong Van Vietnam? From January to February, it is the season of cherry blossom and canola flowers. Besides, tourists can visit Dong Van plateau when the paddy fields are painted with ripe copes from September to October.
The best time to visit Dong Van is from October to December since it is the time when the buckwheat flower blooms. You'll contemplate the most outstanding features of Ha Giang province. Tourists can watch the pink shade instead of the rocks-a romantic beauty during the flower season.
Where to say: Homestay Dong Van?
1925 The Ancient House - Homestay Dong Van
When talking about Dong Van Vietnam, travelers cannot miss staying in the ancient house of 1925. The homestay Dong Van has a long history and is located on the Dong Van plateau. It is an ideal homestay Dong Van for tourists to explore magnificent landscapes and the local people of Tay Bac.
Telephone: 0388.120.866
Price: VND 700.000 - VND 1.200.00
Address: The Old Quarter, Dong Van Plateau, Ha Giang.
Plum Homestay Dong Van
Another place is Plum homestay, Dong Van. With its unique and sophisticated architectural style, Plum homestay Dong Van shows its elegant space for tourists. There is a space for tourists to have a seat to enjoy coffee or tea and contemplate the landscapes here.
Telephone: 0219.2478.888
Price: VND 900.000 - VND 1.300.000
Address: Xom Moi ward, Dong Van, Ha Giang.
Bui Homestay Dong Van
Located at the gate of Dong Van town, Bui Homestay - Dong Van plateau is an ideal accommodation for its easy-to-find location. Tourists can enjoy various activities, restaurants, and stores for your trip. You can feel cozy and comfortable.
Telephone: 0968.890.690
Price: VND 550.000 - VND 900.000
Hagiang Holic - Homestay Dong Van
Lying in the ideal location, Hagiang Holic has attracted tourists for its services here. Hagiang Holic carries out its traditional-oriented architectural settings. The homestay Dong Van has created traditional and modern spaces for ideal lifestyles. With lots of check-in corners, Hagiang Holic can be a great option for most tourists, especially youngsters.
Featured tours:
Highlights of the Dong Van Plateau: Guides from Online tour operators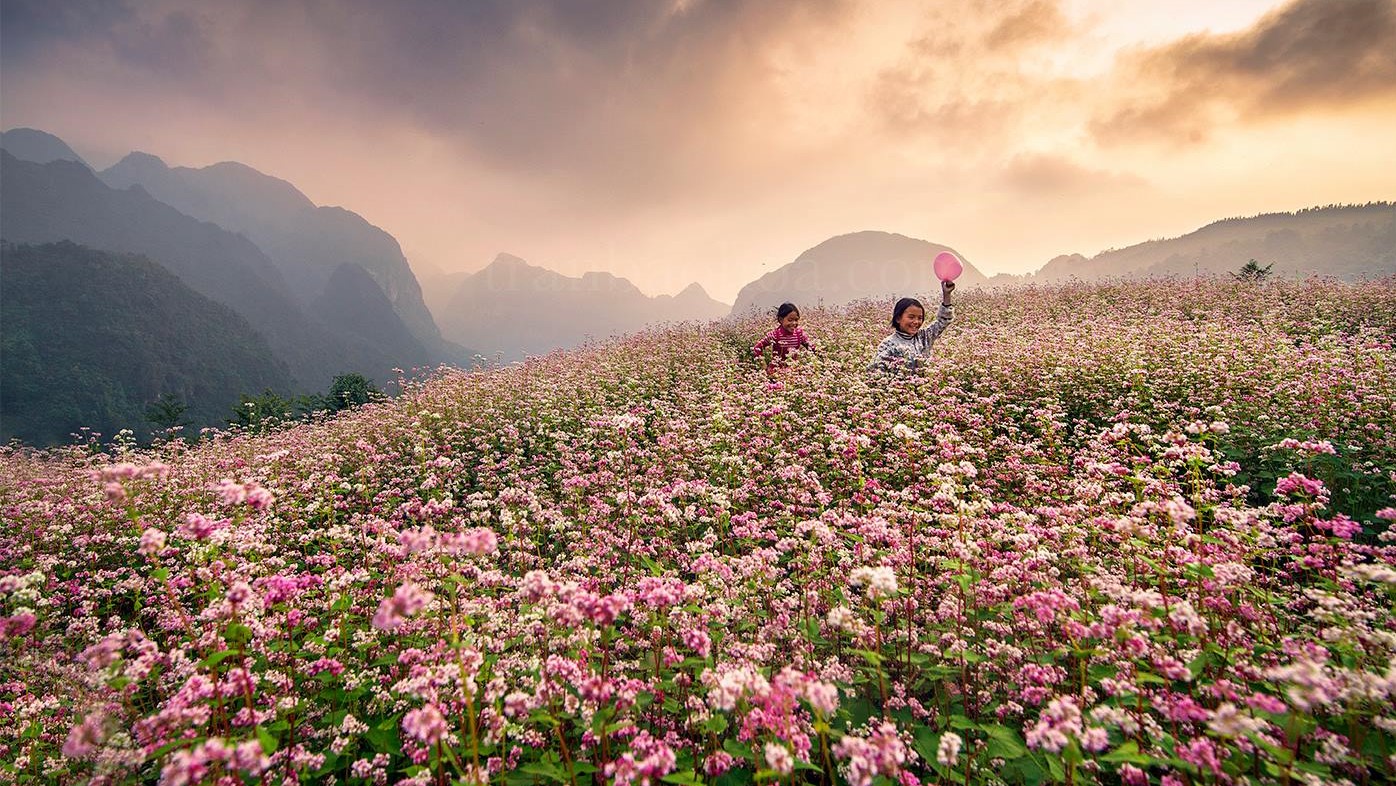 Dong Van Old Quarter
Dong Van old quarter is the oldest quarter in Vietnam, featuring typical Chinese architecture on the backdrop of sheer mountains and paddy fields. Most ancient houses in the Dong Van old quarter, Trinh Tuong houses are home to H'mong, Tay, Kinh, Hoa, etc. The oldest houses include two floors: the first floor is for a small businesses like restaurants or stores and the second floor is for living.
If you want to explore the night of the old quarter in Dong Van plateau, Dong Van Old Quarter is an ideal place for you. The Night of Old Quarter takes place on the 14th, 15th, and 16th of the third lunar month. Local people hang various red lanterns and showcase their traditional brocade products, food, and cultural activities.
Local market - Dong Van fair market
Going to the fair market in Dong Van Vietnam is one of the must-do things. Locals organize the Dong Van fair market every Sunday. Tourists can explore a vibrant and exciting highland from 5 am to 10 am every Sunday.
Besides, ethnic minorities such as Hmong, Tay, Nung, and Hoa keep their identity and customs by dressing in their costumes. Locals see the Dong Van fair market as a chance to purchase their tribal goods, self-grown, and eat good foods.
Khau Vai loves market
Thinking about Ha Giang, people prefer the Khau Vai love market. Locals hold it once a year on the 26th and 27th of the third lunar month. Khau Vai love market is a place for ex-lovers. On that day, boys and girls put on their traditional costumes and go to the market where they are free to meet their past lovers. A market is a place for a temporary moment. It does not influence their lives and relationships.
Lung Cu flagpole
Around 25 km north of Dong Van, Lung Cu is an outstanding site erected in 2010 to make the northern point of Vietnam. The Lung Cu flag tower looks like the tower of the Hanoi flag. The landmark shows the affirmation of the position and sovereignty of Vietnam in the Dong Van plateau. Besides, it honors the patriotism of the Vietnamese people and the army in the border area. Interestingly, the Lung Cu flagpole has an area of 54 m2, which represents the unity of 54 ethnic minorities in Vietnam.
Ma Pi Leng Pass, Nho Que River
Ma Pi Leng is one of the four most outstanding yet dangerous passes in Vietnam for its magnificence. With a 20 km length, Ma Pi Leng pass is around 1500 meters above sea level. According to the H'mong language, "Ma Pi Leng" means the bridge of a horse's nose.
Exploring Ma Pi Leng is an unforgettable experience in Ha Giang, offering tourists spectacular landscapes of limestone mountains, forest, and sky. Furthermore, you cannot miss out on the Nho Que River. The river looks like a turquoise blue and soft silk ribbon. "WOW" is the feeling of most tourists when streaming down the Nho Que River.
Lung Cam village
Located in Dong Van, Lung Cam is a tribal village of Hmong residents. You know that Hmong people count for about 50% of the population in Dong Van plateau. The lifestyles and distinctive cultures have attracted most tourists. You'll have the chance to visit local families and learn about sophisticated architecture and cultures.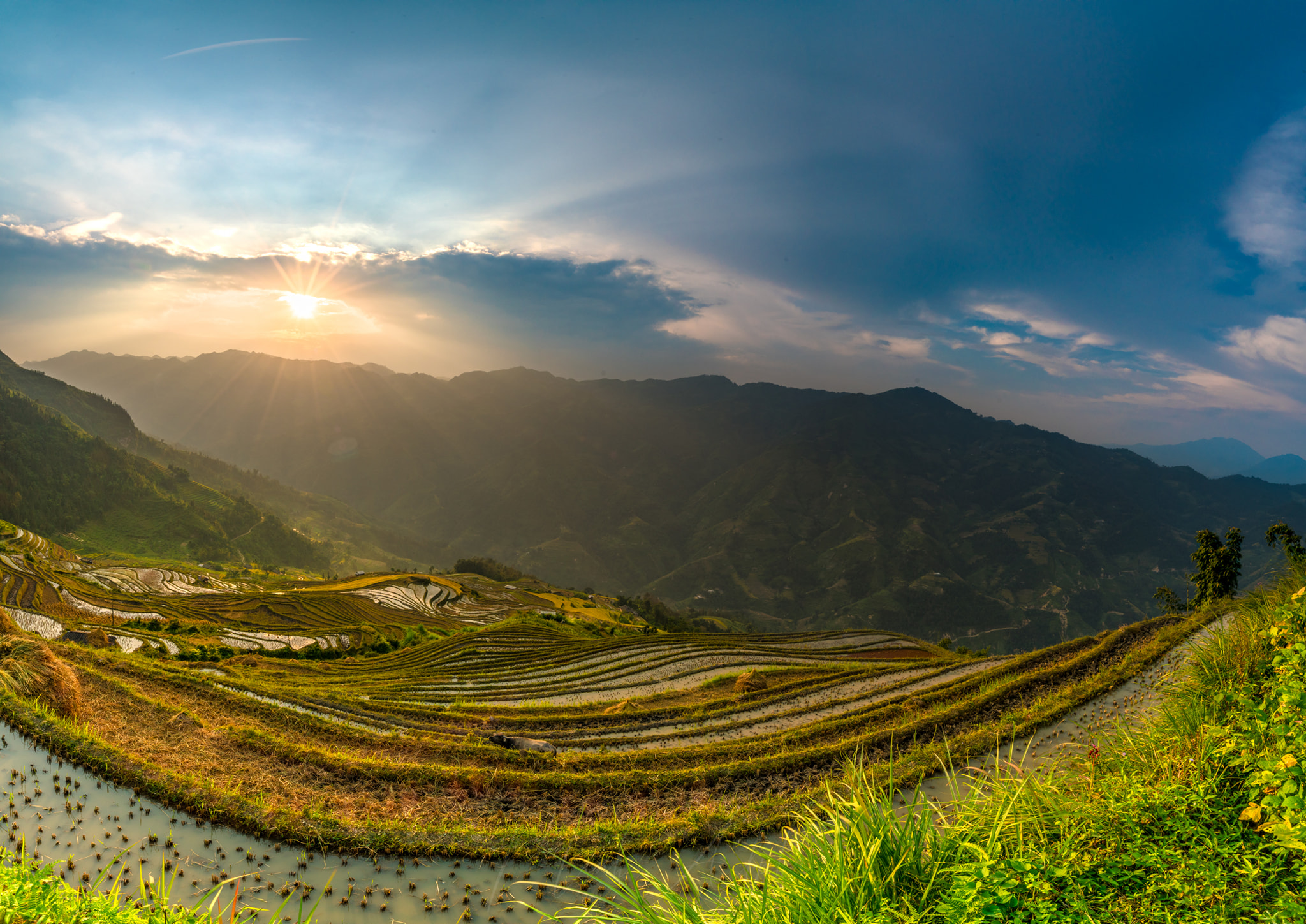 Wrapping Up
Dong Van plateau is one of the most famous attractions in the northern part of Vietnam for its spectacular landscapes and distinctive culture. If you seek a to explore the Rockall plateau of Dong Van Vietnam, contact us, the leading to receive information from our experts.