Amidst the pandemic last two years knocked out the whole travel industry around the world, we foresee the profound revival of the tourism wave in Vietnam. Together with the efforts of businesses in , authority support creates a huge advantage to attract visitors returning to Vietnam in 2023.
Rich culture and history make Vietnam a popular destination for foreign travelers. From bustling cities to the serene countryside, Vietnam is travel heaven serving different favors.
However, How to get to Vietnam can be a tricky question, especially if you are not familiar with the local customs and transportation in Vietnam. In this blog post, we will share some essential tips for travelers to help them navigate Vietnam with ease and make the most of their trip. These transport Vietnam tips here will ensure your journey is smooth and enjoyable. So, let's dive into the top tips every traveler must know when getting around Vietnam.
Featured tours:
Interesting fact you might know about Vietnam's public transportation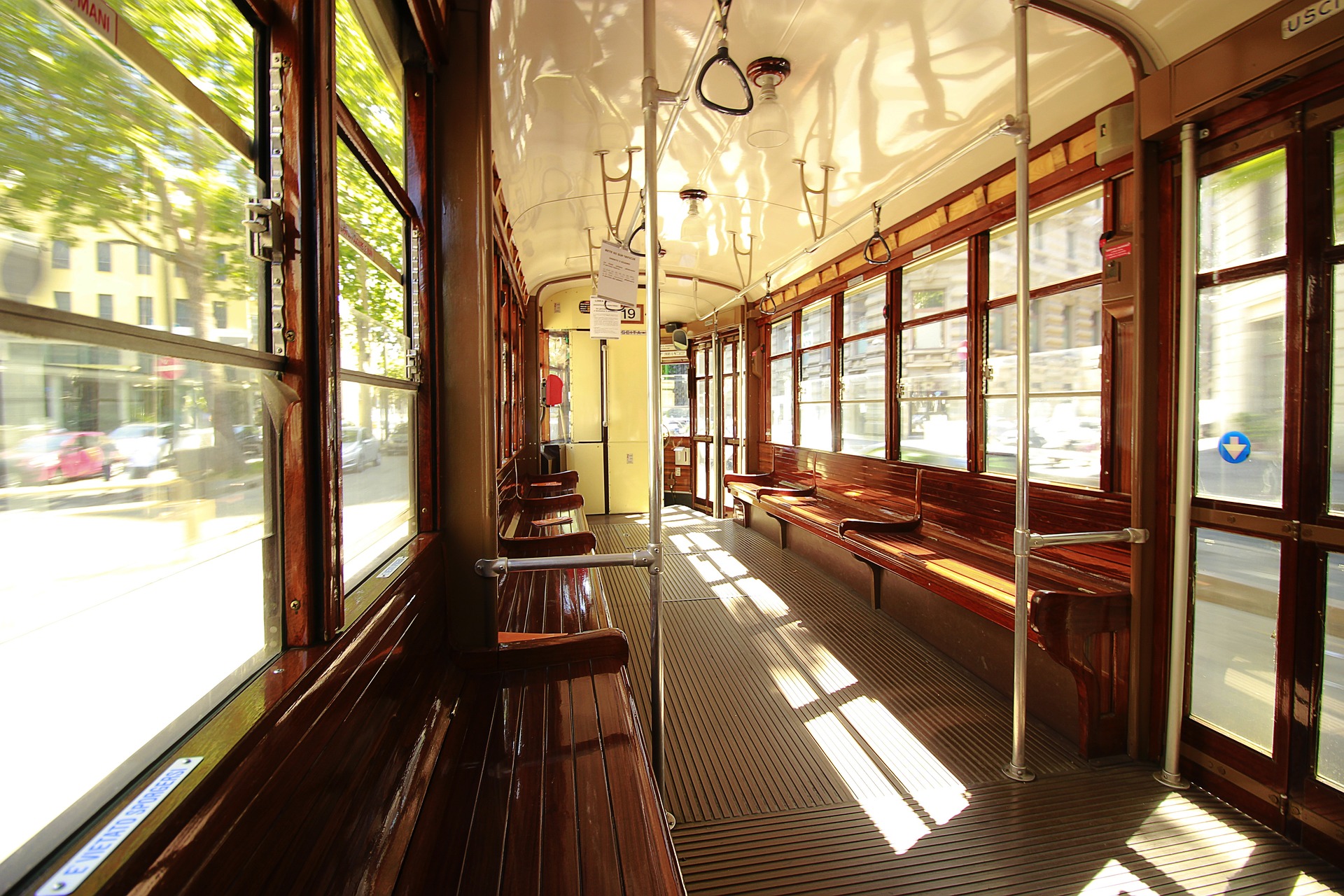 With or using public transport in Vietnam is not only a way to help you minimize the cost of your journey, but also an interesting experience of the local culture.
In each part of the world, there will be the most used means of transport depending on different economic conditions. Therefore, before traveling you need to learn about the commonly used means of travel, how to move, how to buy tickets, and the operating schedule of the car to have the best picture of your travel trip. Buses and trains refer to the most popular public transport in Vietnam. We grab here significant information you should know.
Travel around Vietnam by Train
Much different from other Western countries in that train was not a favorite Vietnam public transportation on daily basis. Today, some new elevated railways have developed to serve the traveling demand around the city. Unfortunately, it is not completed and has limited stop points.
However, travel by train is also beneficial for an intercity tour among travel transportation in Vietnam since the train stations are usually located in the city center. Travelers could save time to get accommodation.
Vietnam's rail network extends to most of the destinations. That allows you to see the countryside at a leisurely pace.
Train seat classes
Hard Seats: This is a seat on a wooden chair. You can have 2 people sharing 1 seat. Hard seat tickets are the cheapest class when choosing train transport in Vietnam. If choosing short distances and want to save maximum costs, hard seats are the best option on this Vietnam transport service.
Soft seats: It is a more comfortable individual seat than a hard seat for such as Sapa tours, for example. For a night trip, you can not have a good sleep sitting, even putting your feet up is not easy at all.
Hard beds: A better option on Train transport in Vietnam, it is a pocket-friendly option. You can recline on a thin mattress. There are 6 beds in a cabin, and the fare depends on the floor you choose: The bottom floor is the most expensive, then the middle and top floors have the lowest prices.
Soft beds: This is the most comfortable class for travelers, but it is also the most expensive option when traveling by train transportation in Vietnam. There are only 4 beds in 1 cabin, or 2 beds even if you have a special request with additional cost.
Tips for traveling to Vietnam by train.
Never leave the cabin while you keep your important items there. It is better to take all valuables with you and don't let others know what you have. Theft or pickpocketing on trains is entirely possible.
Close the cabin door (if applicable) while sleeping. It is pretty noisy outside.
Do not place valuables behind the window when the train stops. Someone can reach and take away your property. Until you find out, that person has gone a long way.
Tie the bags together.
Do not drink alcoholic beverages to avoid loss of control or distraction.
Buses in Vietnam: is this a favorite choice for travelers?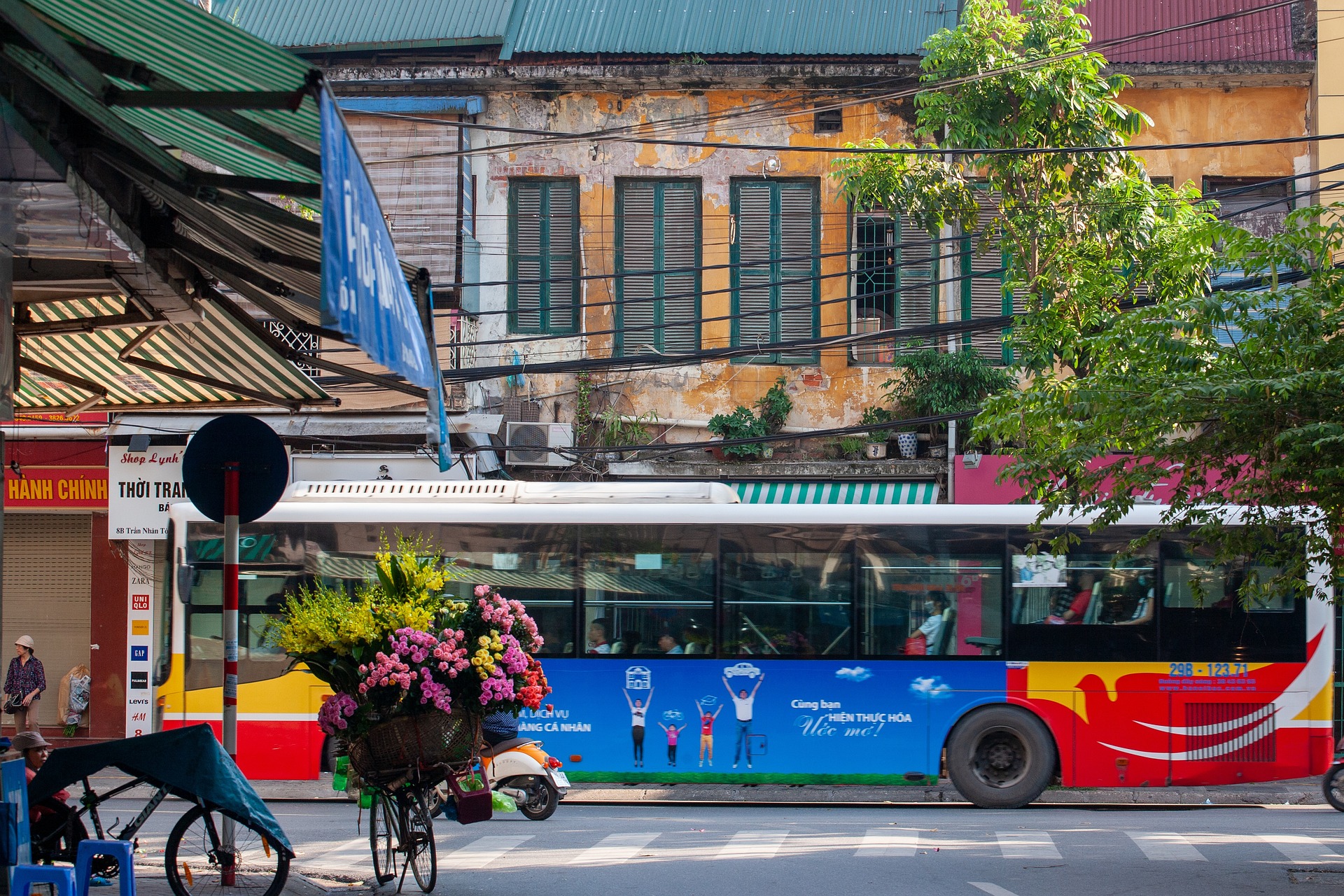 City Buses and Intercity Bus are the most popular public transport in Vietnam.
Local buses made you will never complain about the fare because it is extremely cheap. For city tours, buses are usually seated, while long journeys require a sleeper bus.
In addition, public buses in Vietnam are equipped with air conditioning but may not work well. In some situations, they will open the bus windows to let in the natural wind. Besides, public buses are often packed with people on weekends or holidays, and you may have to travel with 50 people on a 29-seat bus. Moreover, the bus driver barely speaks English, so you should prepare Google Translate to talk to them.
For some metropolitan like Hanoi or Ho Chi Minh City, you also need to prepare to hustle with many passengers when choosing buses in Vietnam.
Popular Vietnam Transport service for travelers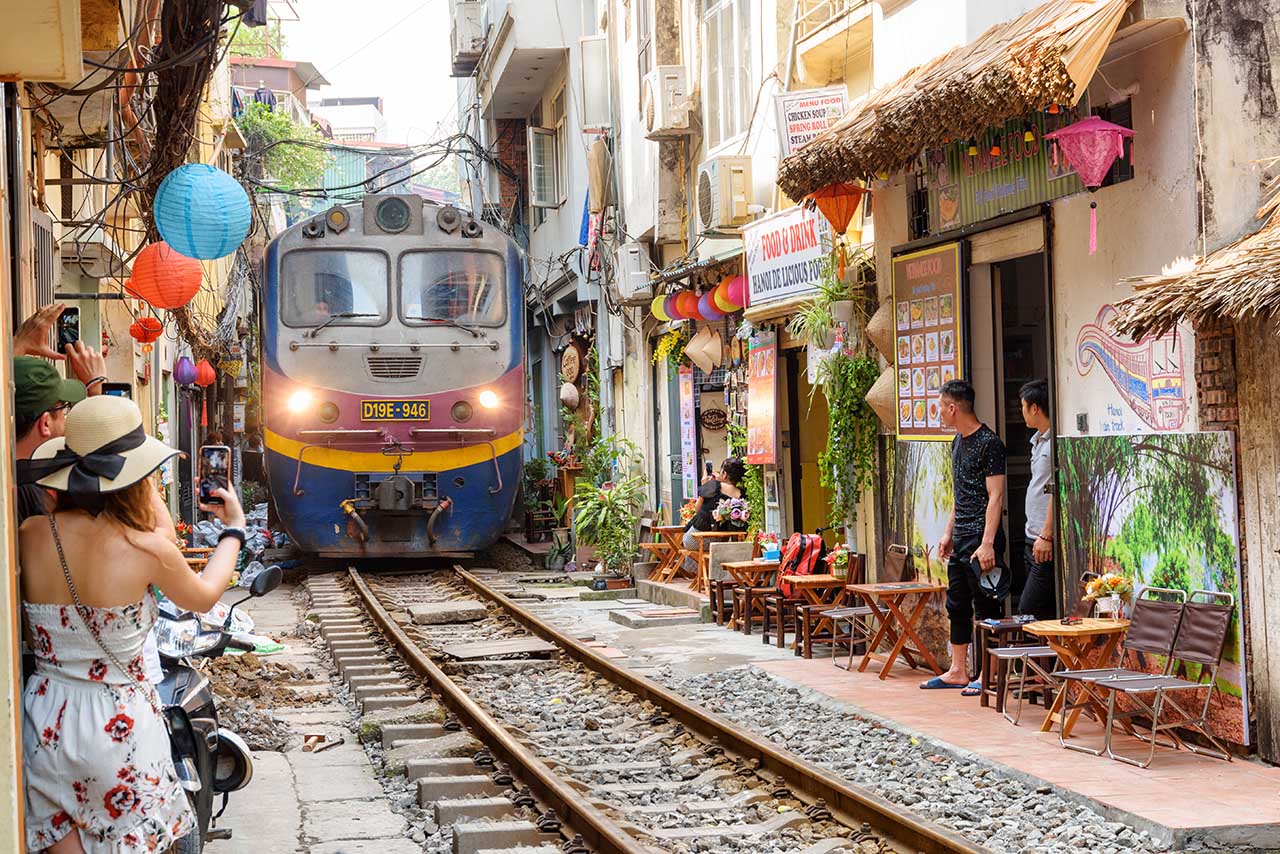 Hiring personal vehicles
If you are planning to stay in Vietnam for over a week journey, you should consider motorbike rental services to save money on future trips. Otherwise, buying a second-hand moto would be a good idea when you are planning a long journey. Within transportation in Vietnam, Motorbike is absolutely the most popular vehicle, leading you to your expected destination accessible.
In case you want a ride with Motobike, we have some notices for your trips.
"Survival Tips" for travelers riding a motorbike
In Vietnam, essentially wearing a helmet while riding a motorbike. It is a law.
You should be careful with observing traffic rules by stopping at red lights and signaling before turning.
Please follow police officers' commands, even if the traffic light is still red.
You better pay attention to road signs for different types of vehicles and remain calm during rush hour. It will help you deter transport incidents or unnecessary quarrels that some Participants traffic are not nice.
You need to avoid using your phone while driving to prevent theft or fines from the police.
The roads can be slippery when it rains, so be careful.
If you don't mind spending more on comfort, you can hire a car as a means of travel transportation in Vietnam. You are free to enjoy yourself and choose when and where to stop with a car. Car rental services in Vietnam usually include hiring a driver for extra money, obviously.
If you want to drive alone, you need an IDP (International Driving Permit), and local insurance, and the main driver must sit next to you in case of an emergency. The road laws in Vietnam are different from other countries other. It usually costs 85 USD/day for a 4-seater car. Prices vary by brand and seat.
Tips for traveling to Vietnam by car.
Let the driver help you if you are not confident driving in Vietnam.
Try to book your car from a trusted company to get a professional driver and ensure the best condition.
Do not carry a lot of money with you, ATMs are always available on the go.
Ask locals about suitable rest areas and food stalls. Please communicate with the driver with a smile and kindly ask questions so that he can serve you to the fullest.
Do not throw garbage out the window to avoid hitting the motorcyclist. It is better never to throw your garbage right at the seat.
Highlight notes for traveling by airline.
Among transportation in Vietnam, air travel seems to catch the most popular in terms of international travel. Even in local travel, the affordable of airline tickets made it more favorable.
Vietnam has 22 airports across the country connecting all provinces and cities. You can travel from North to Central and South Vietnam, including 22 airports with 12 international airports and 10 domestic airports.
We recommend booking airfare for those who love saving time on traveling. Moreover, traveling by airline is suitable for destinations of bustling cities, including Hanoi, Saigon, DaNang, and Nha Trang.
International Airport

Airport destinations

Domestic Airlines

Noi Bai (Hanoi)

All domestic airports except Can Tho city, Dien Bien Phu

Vietnam Airlines

Pacific Airlines

Vietjet Air

Bamboo Airways

Vietravel Airlines

Tan Son Nhat (Sai Gon)

All domestic airports except Hai Phong, Van Don

Da Nang

Hanoi, Ho Chi Minh City, Buon Ma Thuot, Pleiku, Da Lat, Hai Phong

Can Tho

Chu Lai

Lien Khuong (Da Lat)

Van Don

Cat Bi (Hai Phong

Phu Bai (Hue)

Cam Ranh (Nha Trang)

Phu Quoc

Vinh (Nghe An)
Tips for traveling to Vietnam by airline.
- Please be present at the airport 2 hours before your flight time to deter uncertainties with transportation in Vietnam influencing your trips. You can check in online to save time or use the automatic check-in machine put alongside the terminal for self-service.
- Book your flight with a trusted travel agency. They are responsible for helping when you must change your flight time, rebook, or change your seat. You can also book the ticket by airline apps or some travel apps. But when some issue happens, it takes a long time to process, then be careful.
- Carefully check the weight of baggage, carry-on baggage, and checked baggage before going through customs.
- Book an airport shuttle in advance, which saves time looking for a car and is a safe choice for families to prevent taxi scams. You can book a car with a trusted hotel or travel agency.
Experience travel buses in Vietnam
The tour bus is a much better means of transportation in Vietnam for travelers. The facilities on the tour bus are always in the best condition and clean in a standardized condition. Seats are comfortable along with adequate seats for all passengers.
Some luxury tour buses will help you feel more comfortable during your trip. This type of transport is more expensive but not too crowded, the seats/beds are very soft, and the drivers are well trained.
Tips for traveling Vietnam by Tour buses.
Book your tickets in advance to avoid running out of tickets.
Do not bring too much luggage because moving a lot of big luggage will make you tired and frustrated.
Double-check before leaving to avoid forgetting stuff.
Go to the bus station about 15 minutes before the departure schedule in case you miss the bus. Use Google Translate if the driver cannot speak English or your language.
Booking an overnight bus saves you time during the day and makes it easier to sleep while the bus is running.
Keep your money in a safe place and remember not to bring too much money.
In conclusion: There are several means of transportation in Vietnam for travelers depending on your time and spent. For traveling within a city, we suggest you should choose buses or hire personal vehicles to have smooth trips. For intercity tours, trains and airplanes would be the more ideal option. No matter the Vietnam transport service you choose, being careful with your valuable things is key for safe trips.