For those who have adventurous souls and nature enthusiasts, we invite you to a virtual expedition like no other In Cuc Phuong, Ninh Binh National Park. In the heart of Vietnam, Cuc Phuong is hidden amidst a tapestry of emerald foliage and teeming with secrets waiting to be discovered, showing the timeless beauty of Cuc Phuong National Park.
As we step into the year 2023, we embark on a journey to unlock the full spectrum of experiences has to offer. Prepare to be captivated by the symphony of life that echoes through ancient forests, enchanted by the whispers of history written in limestone karsts, and inspired by the tireless efforts to preserve a sanctuary, where nature's rhythm dances undisturbed.
Join World Mate Travel, your trusted as we present the most comprehensive and up-to-date guide to Cuc Phuong National Park, ensuring your visit is a truly unforgettable encounter with the wild wonders of this living Eden.
Featured Tour:
Cuc Phuong national park: The pristine haven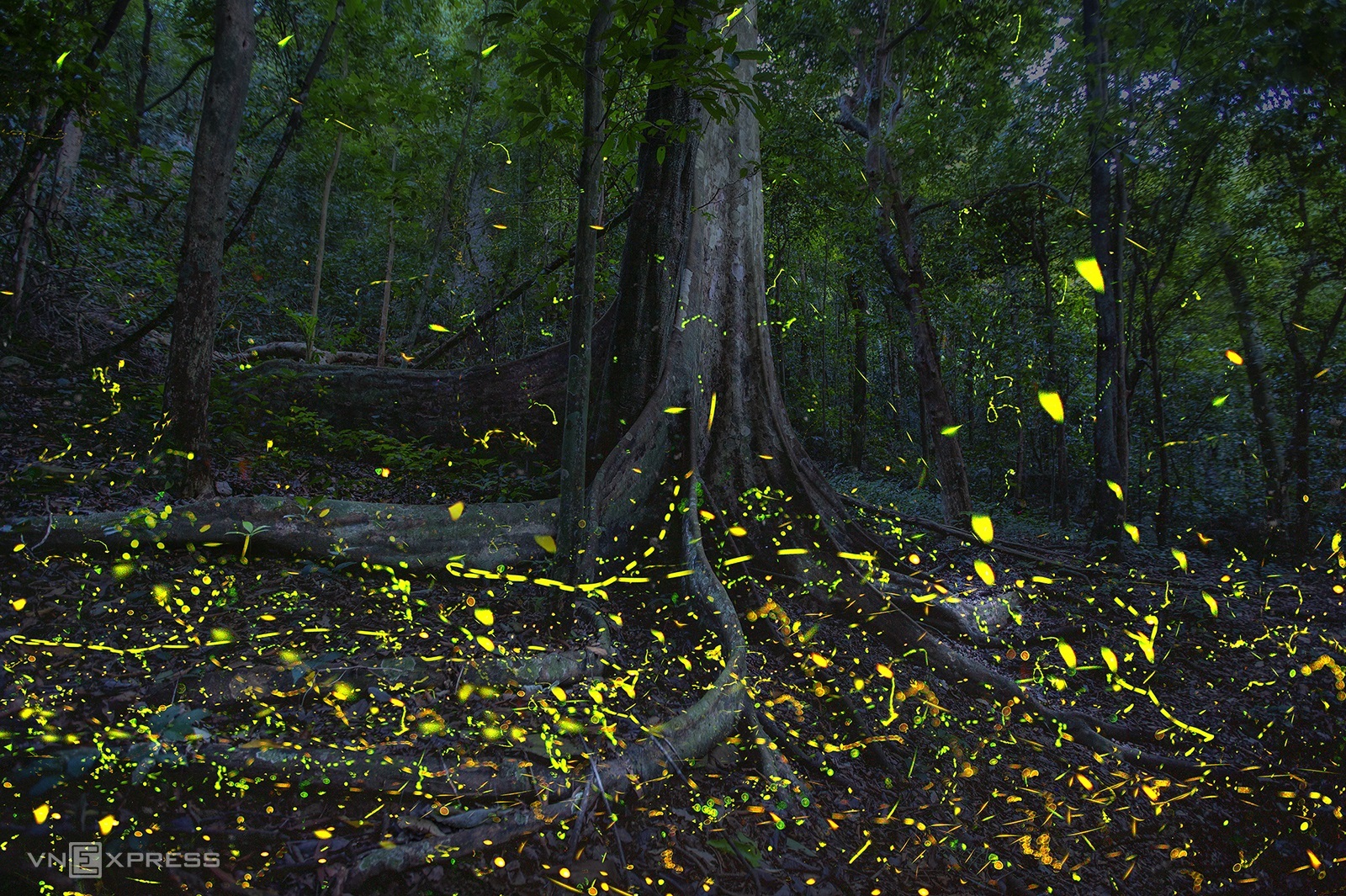 Curious travelers often find themselves pondering the geographical puzzle that is Cuc Phuong National Park. It's a question that frequently arises when the allure of this pristine natural gem beckons.
Cuc Phuong is not confined to a single province. It sprawls across three enchanting regions: Thanh Hoa, Hoa Binh, and Ninh Binh. This illustrious expanse, referred to as a special-use forest or nature reserve, paints a remarkable tapestry of biodiversity and awe-inspiring landscapes that traverse provincial boundaries, inviting intrepid adventurers to venture into its mesmerizing embrace.
Cuc Phuong and the Great Story
Cuc Phuong National Park spans an expansive 25,000 hectares. As the very first national forest of Vietnam, Cuc Phuong is a venerable testament to the nation's commitment to preserving its natural treasures.
What sets Cuc Phuong apart is its lush tapestry of tropical rainforests, cloaked in evergreen splendor throughout the year. The living Eden boasts an unparalleled richness in both flora and fauna, making it a biodiversity hotspot that's second to none.
Step foot into this verdant sanctuary, and you'll find yourself in the midst of a thriving ecosystem. Here, countless species of plants and animals, some teetering on the brink of extinction, have found a safe haven. Among them stands the charismatic black-and-white langur, proudly serving as the symbol of Cuc Phuong's enduring legacy.
When is the best time to visit Cuc Phuong National Park
For the brave souls yearning to explore Cuc Phuong National Park, timing is everything. The prime window of opportunity opens during the dry season, spanning from December to May. During these months, the forest's weather takes on a pleasantly cool, beckoning adventurers.
Steer clear of the rainy season, though, as it transforms the park into a slippery, mosquito-infested labyrinth, hardly the terrain you'd desire for an unforgettable journey.
In May, however, Cuc Phuong National Park adorns itself in nature's most enchanting spectacle. It is the month when the forest's butterflies emerge in a breathtaking flurry of colors and motion.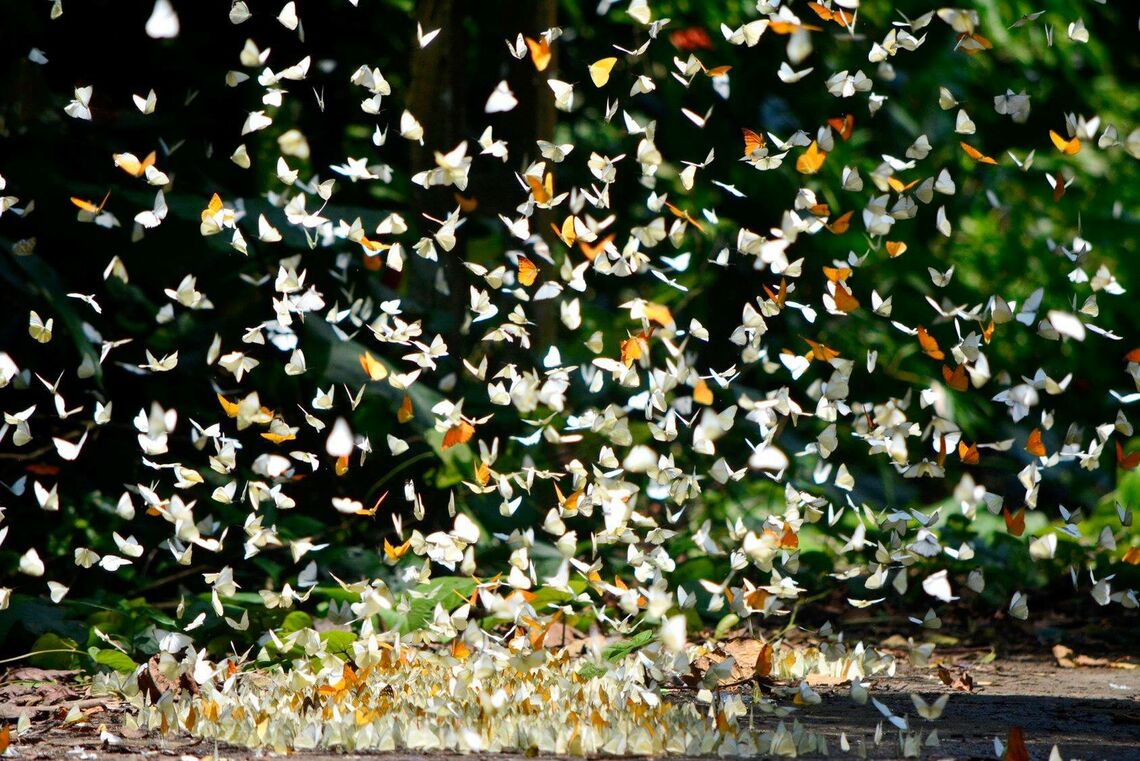 Millions of butterflies take to the skies, creating an ethereal panorama that transforms Cuc Phuong into a magical 'butterfly forest' straight from the pages of a fairy tale. The air is full of fluttering wings, turning your visit into an enchanting adventure.
Traveling to Cuc Phuong: What to consider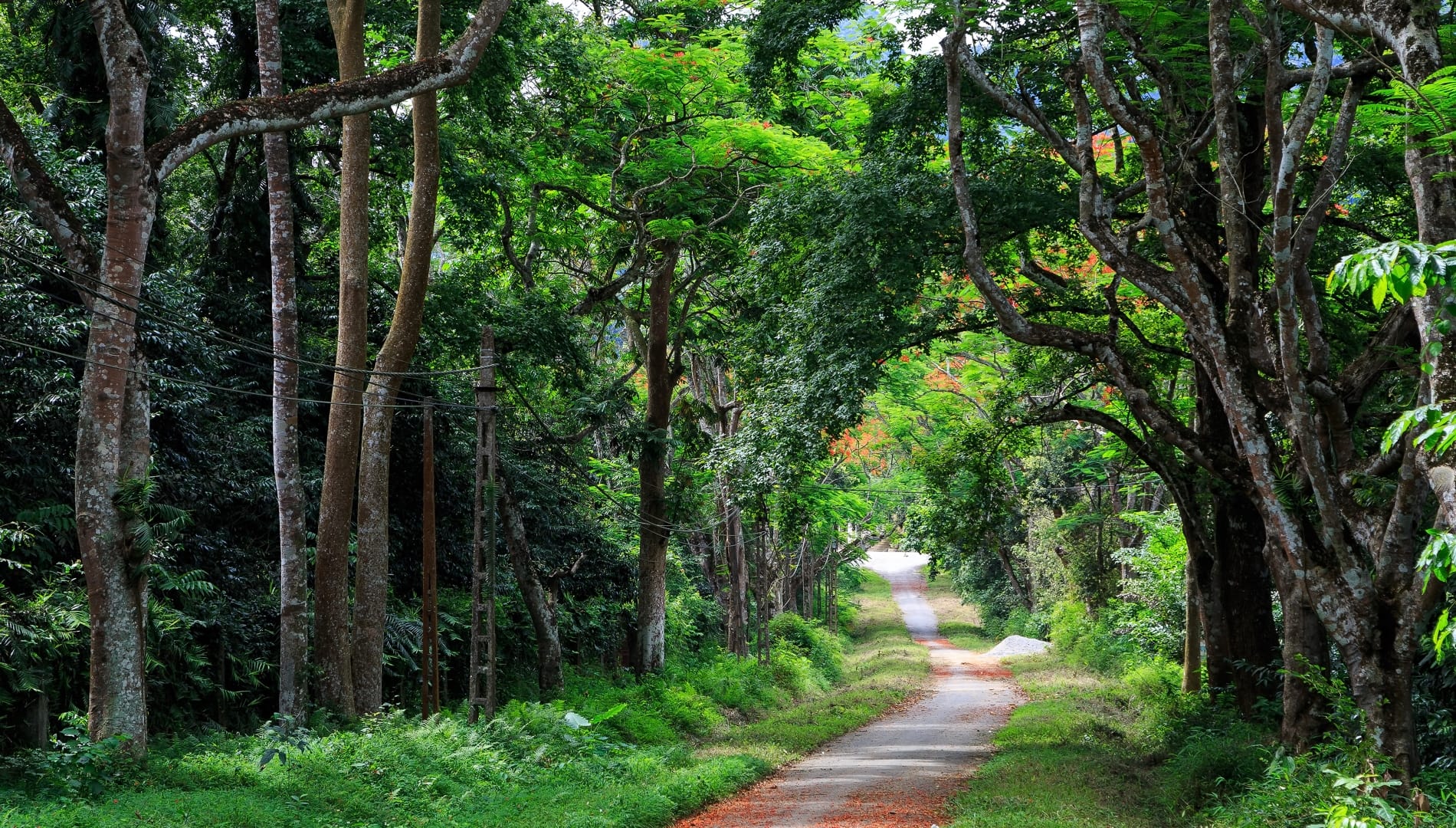 When it comes to embarking on your adventure to Cuc Phuong, you have multiple options to choose from to suit your travel style.
Private Car: Opting for a private car is the epitome of comfort and convenience. With this choice, you will have the freedom to delve deep into the heart of the forest, exploring its hidden treasures at your own pace.
Motorbike: From Hanoi, chart your course along the National Highway 1A until you reach the Gian Khau junction in the Gia Vien district, a mere 10 kilometers from Ninh Binh city. From there, continue your journey by taking a left onto National Highway 12A. Pass through the charming town of Nho Quan, approximately 2 kilometers, and then make another left to lead you straight to the verdant embrace of Cuc Phuong.
Bus: Alternatively, if you prefer a more communal travel experience, buses are readily available. Begin your journey at the Giap Bat bus station, where you can catch the Nho Quan bus route. Upon reaching Nho Quan, disembark and seamlessly transfer to a bus destined for Cuc Phuong Forest.
Tour bus: For those who are not confident with transportation in Vietnam, we have another option as part of Cuc Phuong National Park tours. World Mate Travel provides a tour bus directly from Hanoi to Cuc Phuong without any doubt about finding the route.
Cuc Phuong National Park tours
Unlocking the natural wonders of Cuc Phuong National Park comes with an affordable ticket price that caters to different visitor categories:
Children under 5 years old: Admission is absolutely free, making it an ideal destination for .
Children (5 - 17 years old): The ticket price is a mere 10,000 VND, ensuring that young explorers can experience the park without breaking the bank.
Pupils and Students: Those pursuing their educational journey can enter for a student-friendly fee of 20,000 VND.
Adults: The ticket price is 60,000 VND, providing unrestricted access to the park's breathtaking beauty and rich biodiversity.
Cuc Phuong National Park waterfall
May Waterfall (also known as Love Waterfall) is nestled in the heart of Dang Thuong village, Thach Lam commune, Thach Thanh district. May Waterfall stands as a captivating gem in the buffer zone of Cuc Phuong National Forest. Located approximately 100 km from Thanh Hoa city and 140 km from Hanoi, this majestic cascade is one of Tsinghua's pristine wonders.
Stretching over 400 meters from the mountain's base, May Waterfall flows year-round, but it reveals its most enchanting beauty during the summer months when heavy rains grace the region.
While May Waterfall's slope isn't overly steep, some areas can be slippery and harbor deep waters, potentially posing risks to tourists. Thach Lam commune authorities deploy security personnel, provide swimming buoys, and offer assistance in case of any unusual incidents.
This beloved tourist destination annually hosts over 50,000 visitors who come to explore its wonders. Beyond May Waterfall, travelers can embark on journeys to discover other captivating attractions in Thach Thanh district and Thanh Hoa province, including Con Moong Cave, Ngoc Trao War Zone, Cam Luong Magic Fish Stream, the World Cultural Heritage Ho Dynasty Citadel, and Lam Kinh Historical Site.
Cuc Phuong National Park caves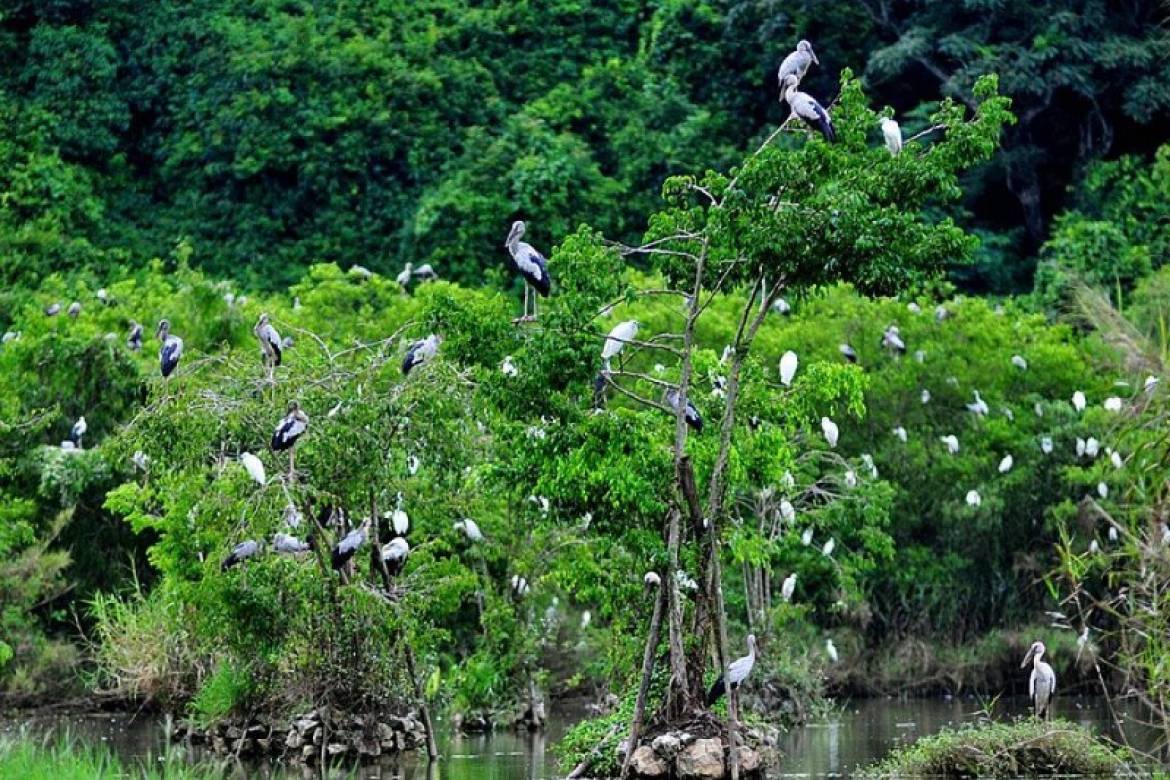 Within the verdant embrace of Cuc Phuong National Park lies a treasure trove of caves, each with its unique story to tell, echoing the whispers of prehistoric times.
Nguoi Xua Cave: Step into the footsteps of prehistoric people at the Nguoi Xua Cave, a relic that once served as both a dwelling and a burial site. This unique cultural heritage within Cuc Phuong forest is a testament to human development through the ages.
Con Moong Cave: Nestled near meandering rivers and streams, Con Moong Cave was chosen as a long-term residence by ancient inhabitants. Its spacious chambers, featuring two connecting doors, unveil a fascinating tapestry of history within its thick cultural layers. Here, you'll find a complex structure with layers of clay, mollusk shells, and streaks of coal ash.
Mang Chieng Cave: A burial relic of Neolithic residents, Mang Chieng Cave offers a glimpse into the stone tool complex associated with Hoa Binh culture. Within its chambers, artifacts, animal remains, and human remnants weave a rich tapestry of the past.
Crescent Moon Cave: Venture deep into the forest to discover Crescent Moon Cave, named for the enchanting shape of its entrance. Here, nature's artistry meets ancient history in an immersive experience.
Son Cung Cave: As you journey to visit the thousand-year-old bamboo trees, you'll encounter Son Cung Cave. This hidden gem can be accessed through Yen Quang 3 Lake, where valleys and rocky mountains guard its entrance. Inside, marvel at the natural stalactite formations that adorn its chambers.
Pho Ma Cave: A stunning natural wonder, Pho Ma Cave boasts a plethora of exquisite stalactites. To enter this realm, you will cross Yen Quang 3 Lake, traverse valleys, and conquer rocky mountains.
Thuy Tien Cave: Crafted by the intricate dance of limestone mountains, Thuy Tien Cave is a vision of ethereal beauty. Many say it resembles the palace of King Thuy Te, with its underwater fairy-like formations.
Cuc Phuong National Park animals
Cuc Phuong National Park lies a world teeming with life, where every step reveals nature's awe-inspiring diversity. In this verdant haven, wildlife thrives with abandon. Explore its depths, and you'll discover a staggering array of inhabitants: 97 species of mammals, including the captivating Asian monkeys, 137 species of birds filling the air with their melodic symphonies, 76 species of reptiles, 46 species of amphibians, and 11 species of fish that navigate the park's winding waterways.
Beyond this, a multitude of insects, numbering in the thousands, add their intricate threads to the ecological tapestry. Notably, many of these species have earned a coveted spot in the Red Book of Vietnam, a testament to their rarity and importance.
Cuc Phuong National Park isn't just a sanctuary; it's a lifeline for some of the world's most endangered species. The critically endangered Delacour's langur and the striped civet find their refuge here. The leopard, too, seeks solace in these ancient woods, classified as a nationally threatened species. Moreover, over 40 species of bats flit through the night, adding a touch of mystique to Cuc Phuong's enchanting nights.
Birdwatchers, prepare to be enthralled, for Cuc Phuong is home to a remarkable avian diversity. Among the 313 bird species documented, the long-billed babbler, with its limited distribution, stands as a precious gem. The park sits at the northern edge of Central Vietnam's endemic lowland bird region, earning its stripes as an essential bird area in Vietnam.
Cuc Phuong doesn't stop at mammals and birds; it extends its embrace to countless other organisms. A recent survey unveiled 111 species of snails, with 27 being endemic to this very habitat. Subterranean caves hold a hidden fish fauna, where the enigmatic Cuc Phuong cave fish, endemic to these limestone mountains, dwells. And if butterflies capture your fascination, you're in for a treat: Cuc Phuong boasts 280 butterfly species, with seven first documented in Vietnam right here in 1998.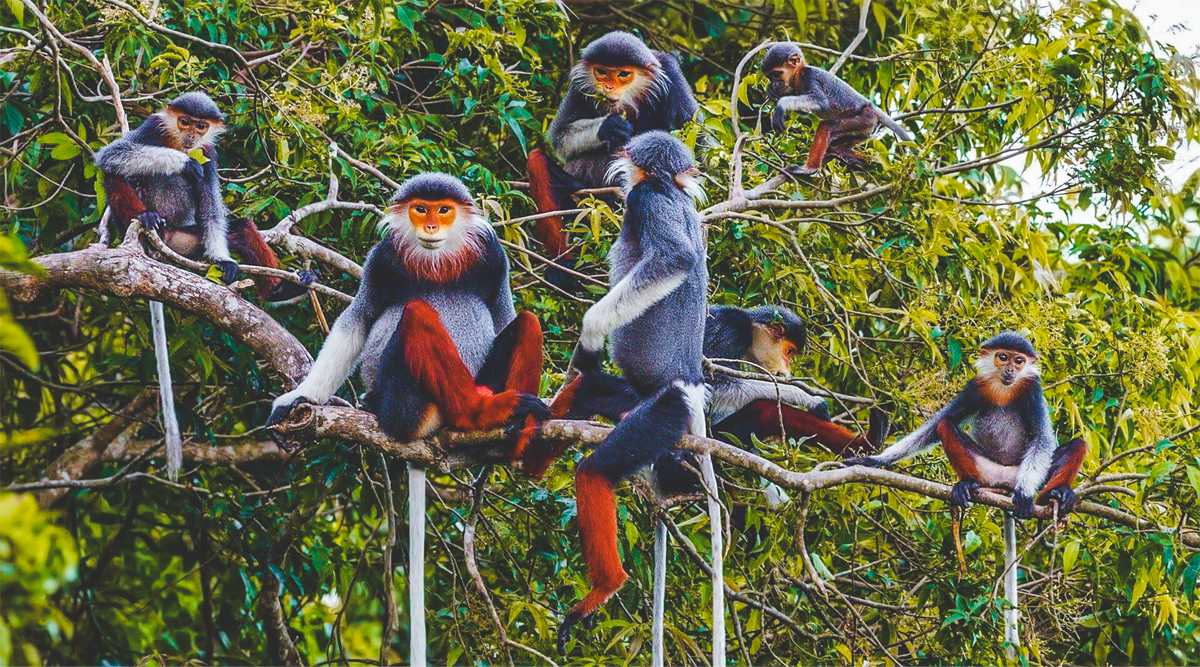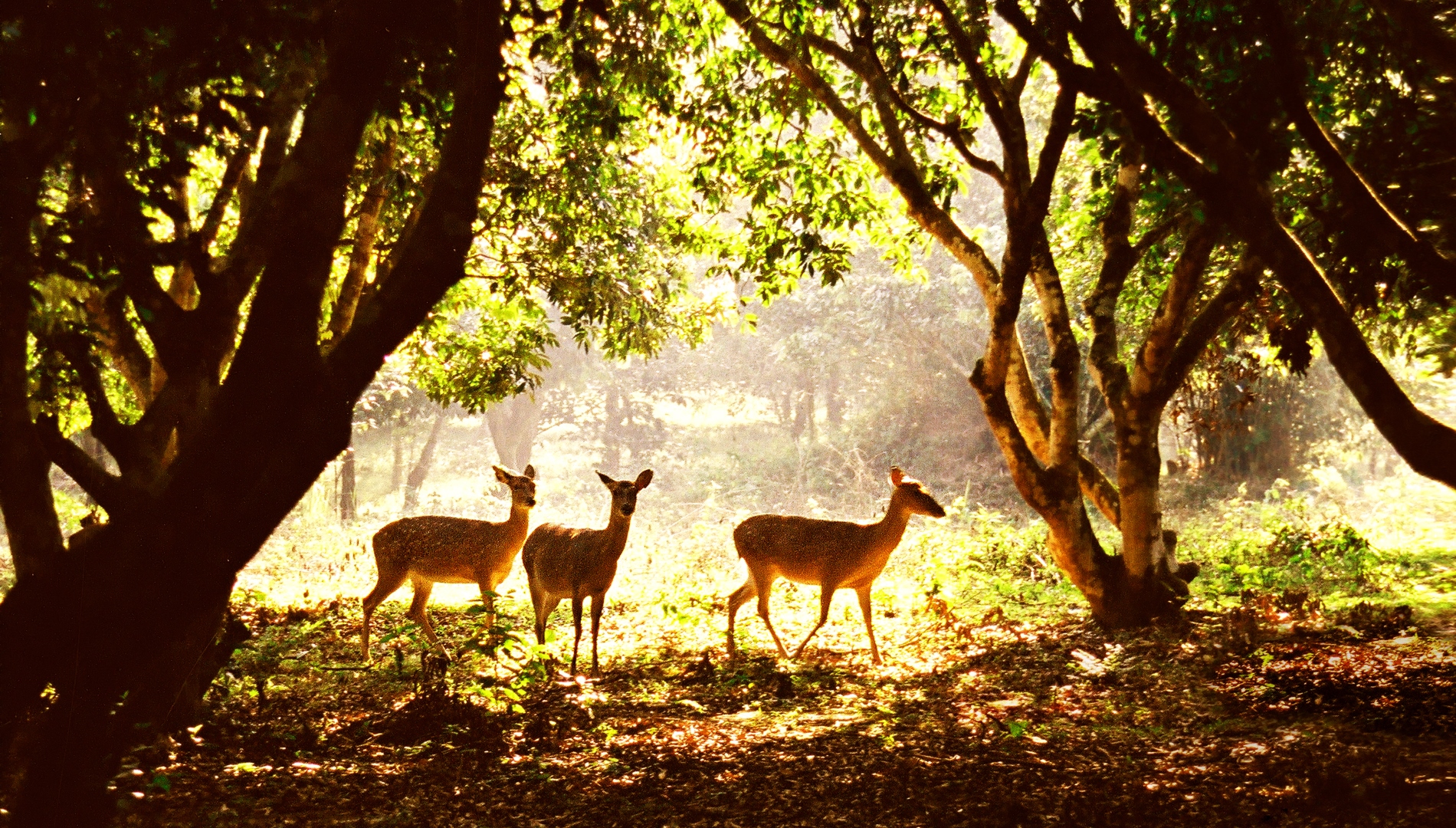 Featured Tour:
Featured Tour:
Cuc Phuong National Park accommodation
Cuc Phuong National Park accommodation options are available for travelers seeking an immersive experience in this pristine natural wonderland. Whether you are a budget-conscious backpacker or a nature enthusiast seeking more comfort, Cuc Phuong has something to offer for everyone.
Forest Bungalows: For an authentic and immersive experience, consider staying in one of the forest bungalows. These cozy wooden cottages blend seamlessly with the surroundings and offer a unique opportunity to wake up to the sounds of the forest. Basic provided amenities ensure you a comfortable stay while feeling close to nature.
Guesthouses: Cuc Phuong also boasts a range of guesthouses, offering a comfortable and convenient option for visitors. These guesthouses come with more amenities compared to forest bungalows, making them ideal for those who appreciate a bit of modern comfort while still being surrounded by nature.
Camping: If you are an adventurous soul, camping in Cuc Phuong is an option worth considering. There are designated camping areas where you can pitch your tent and spend the night under a canopy of stars. Be sure to check the park's regulations and bring your camping gear.
Local Homestays: For a truly authentic experience, some locals offer homestays in nearby villages. Staying with a local family allows you to immerse in the culture and traditions while enjoying the warmth of Vietnamese hospitality.
Nearby Resorts and Hotels: If you prefer more luxurious accommodations, you can find resorts and hotels in the towns and cities surrounding Cuc Phuong National Park ( Ninh Binh, Thanh Hoa). These options provide a comfortable retreat after a day of exploring the park's wonders.
Cuc Phuong national park trekking and Travel tips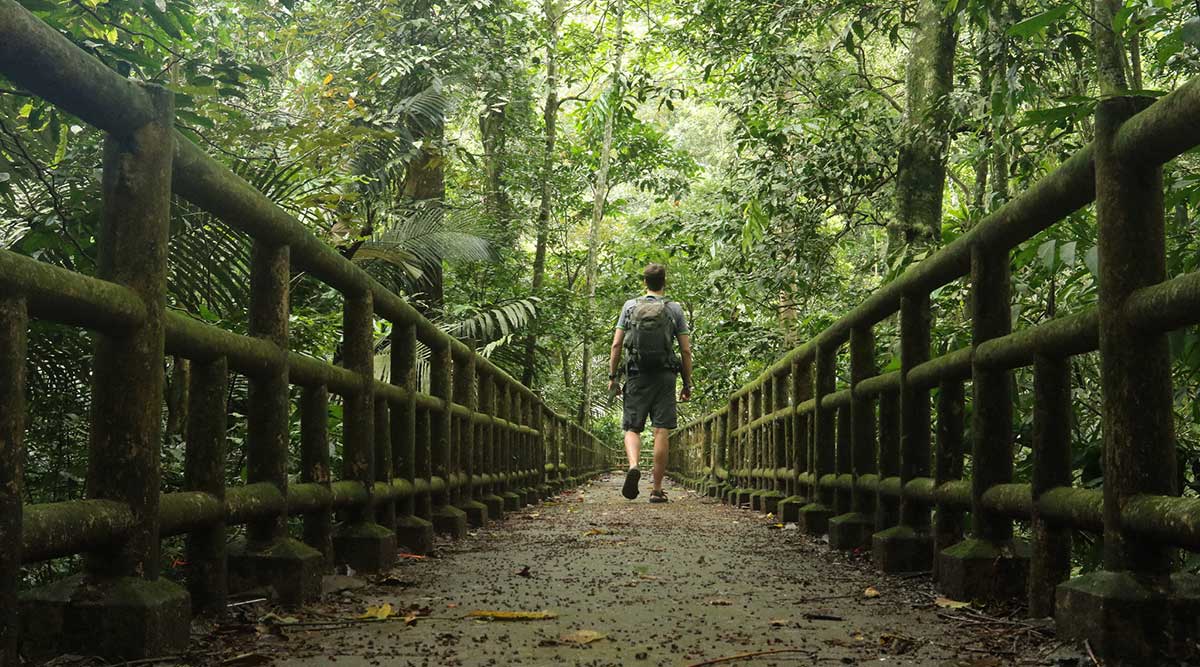 For a seamless and enjoyable visit to Cuc Phuong National Park, it's wise to prepare a few essentials:
Protection from Nature: Given that Cuc Phuong is an ecologically diverse forest, come prepared with a hat to shield yourself from the elements. Additionally, pack some basic first-aid supplies like bandages for any unexpected bumps along the way. Don't forget insect repellent; the lush environment here also attracts its share of bugs and mosquitoes.
Capture the Moments: Don't miss out on capturing the park's natural beauty. Bring along your camera to immortalize the enchanting landscapes and unique wildlife you'll encounter. Binoculars can also enhance your experience, allowing you to spot hidden wonders from afar.
Mosquito-Proof Yourself: Mosquitoes can be persistent in these lush surroundings. Prior to venturing into the forest, apply mosquito repellent to exposed areas like your head, wrists, and ankles. This simple step can go a long way in ensuring a more comfortable journey.