Channel News Asia has bestowed well-deserved acclaim upon Sa Pa, Da Lat, and Ba Na Hills, elevating them to the ranks of Asia's finest destinations, offering a refreshing escape from Singapore's scorching summer. Sa Pa, nestled in Vietnam's northwest mountains, charms visitors with its enchanting altitude of over 1,500 meters above sea level, accessible by a captivating overnight train ride from Hanoi.
Sapa Vietnam: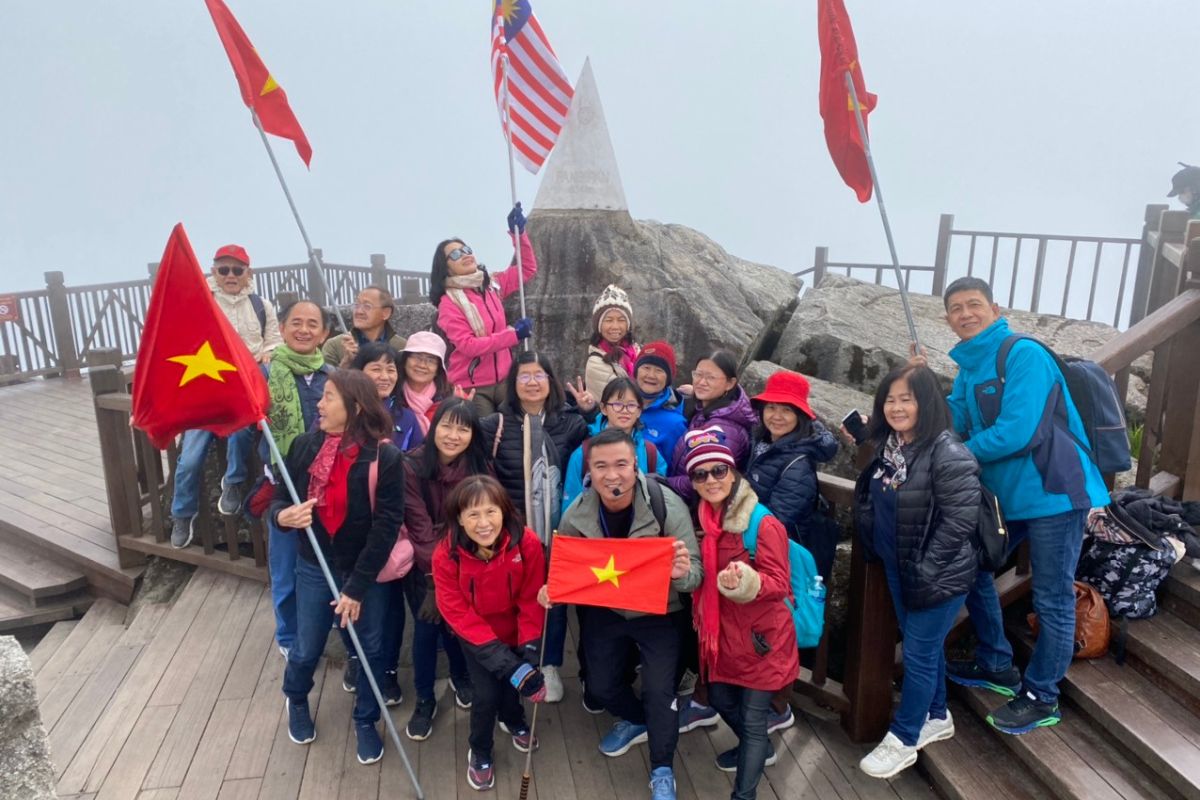 Sa Pa, nestled in the enchanting northwest mountains of Vietnam's Lào Cai province, has earned well-deserved recognition from Channel News Asia as a top-notch destination in Asia, offering a welcome respite from the scorching heat that often engulfs Singapore. Accessible via an overnight train ride from Hanoi, this picturesque town captivates travelers with its idyllic setting, situated at an elevation of over 1,500 meters above sea level.
What sets Sa Pa apart and adds to its charm is the cool and pleasant weather that graces the region all year long. Even during the hottest months from June to August, when much of Asia swelters in the heat, Sa Pa remains an oasis of comfort and tranquility. In July, the temperatures range from a delightful 17 to 24 degrees Celsius, providing an ideal escape for those seeking relief from the relentless summer heat.
Sa Pa's lush landscapes, characterized by terraced rice fields cascading down the hillsides and surrounded by mist-shrouded mountains, create a mesmerizing and ethereal atmosphere. The natural beauty of the region makes it a haven for nature enthusiasts, photographers, and adventure seekers alike.
Among the notable attractions in Sa Pa is Mount Fansipan, affectionately known as 'the roof of Indochina.' Standing tall at 3,147.3 meters above sea level, this majestic peak beckons the adventurous souls to embark on an exhilarating trekking journey. The trek to the summit offers breathtaking panoramas of the surrounding valleys, forests, and mountain ranges, rewarding trekkers with a sense of accomplishment and awe-inspiring vistas.
Sa Pa is also home to various ethnic minority communities, including the Hmong, Dao, Tay, and Giay people, each contributing to the region's vibrant cultural tapestry. Interacting with these warm and hospitable local communities provides visitors with an enriching cultural experience, showcasing their unique customs, traditions, and handicrafts.
To complete the Sa Pa experience, travelers can indulge in delectable local cuisine, filled with rich flavors and fresh ingredients. Savoring a hearty bowl of traditional Phở or enjoying a hot cup of fragrant Vietnamese coffee while admiring the surrounding beauty is a memorable way to immerse oneself fully in Sa Pa's charm.
In conclusion, Sa Pa's allure as a cool and enchanting destination remains unrivaled in the region. Its idyllic weather, awe-inspiring landscapes, adventurous treks, and cultural diversity combine to create an unforgettable experience for travelers seeking respite from the heat and a connection with nature and local traditions.
Bana Hills Danang: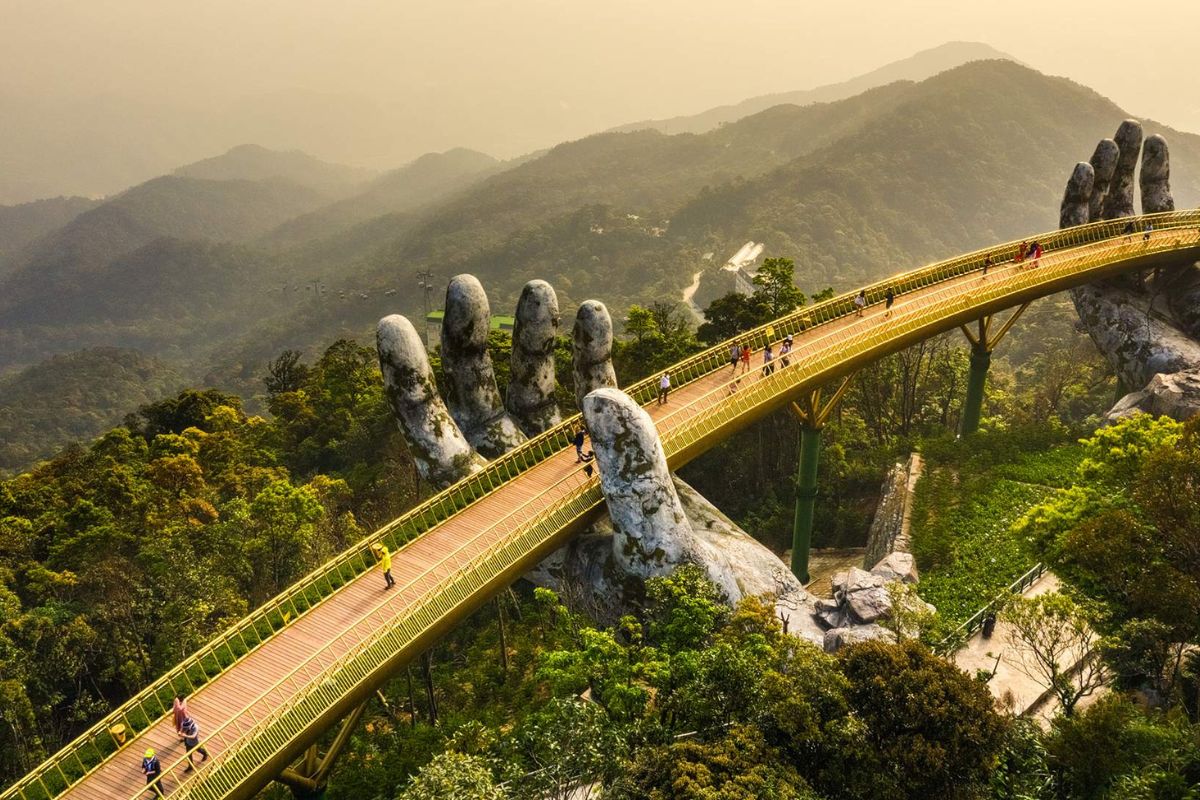 Nestled amidst the lush beauty of the Nui Chua Mountain in Da Nang, Vietnam, Ba Na Hills stands as a captivating hill station that never fails to enchant visitors with its misty landscapes and consistently cool climate. Perched at a lofty altitude of 1,489 meters, this idyllic retreat offers a respite from the heat of the lowlands, making it a sought-after destination for travelers seeking a refreshing escape.
Ba Na Hills boasts a stunning variety of attractions, making it a delightful playground for both adventure seekers and leisure travelers. As you ascend to this mountainous paradise, you'll be greeted by mesmerizing vistas of rolling hills blanketed in mist, creating a surreal and dreamlike ambiance that captivates the soul.
One of the highlights of Ba Na Hills is the iconic Golden Bridge, an architectural marvel that has become synonymous with the hill station. Supported by two colossal hands, this stunning bridge seems to defy gravity as it spans across the verdant valley, offering visitors an awe-inspiring view of the surrounding landscape. Walking on the Golden Bridge is truly an experience like no other, and it has earned its place as a must-visit spot for tourists from around the world.
Beyond the architectural wonders, Ba Na Hills provides a perfect blend of entertainment and relaxation. The hill station is adorned with a myriad of restaurants, each offering a diverse range of cuisine to tantalize your taste buds. Whether you're craving local Vietnamese delicacies or international dishes, Ba Na Hills has something to satisfy every palate.
The entertainment venues in Ba Na Hills are equally impressive, with an abundance of recreational activities to enjoy. From thrilling amusement park rides to cultural performances and traditional Vietnamese art showcases, there's never a dull moment in this enchanting mountain getaway.
July, a month synonymous with summertime heat in many regions of the world, blesses Ba Na Hills with a mercifully cool climate. Temperatures during this time hover between 17 to 26 degrees Celsius, providing a welcome reprieve from the scorching summer temperatures. This makes it an ideal destination for those seeking a pleasant escape from the sweltering heat.
Ba Na Hills stands as a testament to the beauty and allure of Vietnam's central highlands. Its misty landscapes, cool climate, and vibrant attractions create an irresistible charm that beckons travelers to immerse themselves in its magical embrace. Whether you're a nature enthusiast, a cultural explorer, or simply seeking a serene retreat, Ba Na Hills promises an unforgettable experience that will leave you with cherished memories for a lifetime.
Dalat - Vietnam's Central Highlands: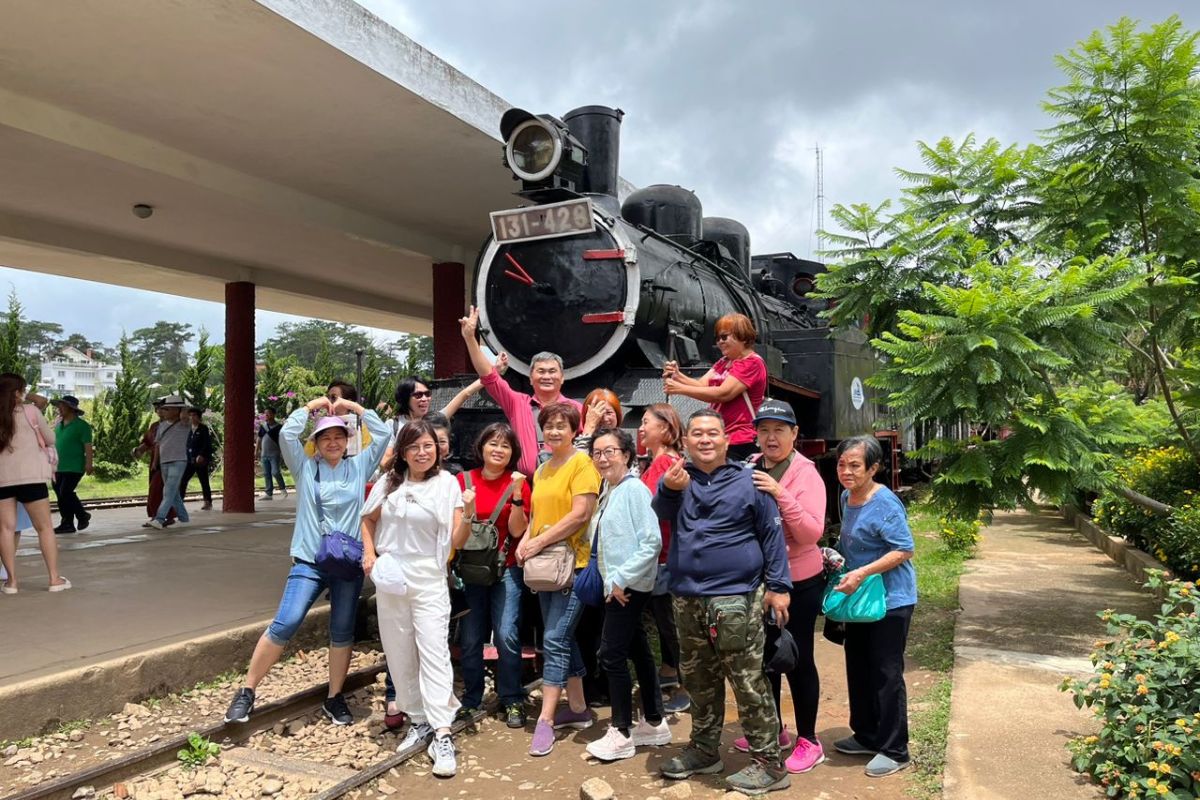 Nestled in the heart of Vietnam's Central Highlands at an impressive altitude of 1,500 meters above sea level, Da Lat stands as an enchanting destination that captivates travelers with its year-round cool climate and breathtaking natural beauty. This picturesque hill station is a serene oasis, offering respite from the scorching heat of the lowlands and beckoning visitors to immerse themselves in its serene atmosphere.
One of the most alluring aspects of Da Lat is its perpetual cool climate. Unlike many other tropical regions, Da Lat enjoys refreshing temperatures throughout the year, making it an ideal escape during the hot summer months. In July, the thermometer reads a pleasant range of 20 to 32 degrees Celsius, providing a comfortable environment for exploration and relaxation.
The landscape of Da Lat is adorned with lush pine forests that emit a fragrant aroma, creating a dreamlike setting for nature enthusiasts. The rolling hills and verdant valleys paint a picture of tranquility and serenity, inviting travelers to indulge in leisurely strolls and soul-reviving treks amidst the captivating scenery.
Ethereal mist often graces Da Lat, adding an element of mystery and romance to the ambiance. The mist envelopes the hills and meadows, enhancing the poetic charm of the surroundings and creating a magical atmosphere that is perfect for unforgettable experiences.
Adding to the allure of Da Lat is its rich architectural heritage, dating back to the French colonial era. The city's charming streets are adorned with elegant villas, quaint cafes, and historic landmarks, each narrating its unique story of the past. Strolling through the town, one can't help but be captivated by the fusion of French influence and Vietnamese charm, creating a harmonious blend of cultures that is uniquely Da Lat.
For those seeking adventure, Da Lat offers a myriad of activities, from thrilling outdoor pursuits to engaging cultural experiences. Whether it's hiking to picturesque waterfalls, exploring the famed flower gardens, or enjoying a leisurely boat ride on the scenic Xuan Huong Lake, there's something for every traveler's preference.
Travelers from Singapore can easily access Da Lat through direct flights to nearby Da Nang and then continuing on a short domestic flight. Alternatively, an adventurous option is reaching Da Lat from Hanoi through a scenic six-hour bus journey, offering an opportunity to witness the mesmerizing Vietnamese countryside.
As the sun sets over the idyllic landscape of Da Lat, the city's charm truly comes to life. From its cool climate and ethereal mist to its architectural gems and stunning natural wonders, Da Lat is a destination that promises an unforgettable journey of discovery and delight, leaving travelers with cherished memories that will last a lifetime.
Completing the list of Asia's cooling havens for Singaporeans are several other enchanting destinations that promise a blissful respite from the sweltering heat. Cameron Highlands and Kundasang in Malaysia, renowned for their lush tea plantations and picturesque highland landscapes, present travelers with a refreshing escape from the city's scorching temperatures.
In Thailand, Khao Kho, with its misty mountains and pleasant temperatures, and Chiang Rai, adorned with mesmerizing temples and serene river valleys, invite travelers to bask in their tranquil atmospheres and captivating beauty. Khao Yai, on the other hand, offers a different allure with its national park boasting diverse wildlife and picturesque waterfalls.
Taiwan's Alishan, a majestic mountain range famous for its stunning sunrises and sea of clouds, beckons nature lovers and adventure seekers to immerse themselves in its breathtaking scenery and invigorating climate.
As Singapore experienced its highest temperature in 40 years, with a scorching daily maximum of 37 degrees Celsius in May, these serene destinations offer a welcome escape from the heat. With their cooler temperatures, lush greenery, and awe-inspiring landscapes, these havens present the perfect opportunity for travelers to rejuvenate their spirits and embrace the beauty of nature.
Whether it's strolling through mist-covered tea plantations in Cameron Highlands, exploring ancient temples in Chiang Rai, or witnessing the mesmerizing sunrise at Alishan, each destination holds its unique charm, promising unforgettable experiences for travelers seeking solace from the summer heat.
From the misty mountains to the serene valleys, Asia's cooling havens beckon with open arms, inviting travelers from Singapore and beyond to revel in their refreshing climates and captivating landscapes. So, pack your bags and embark on a journey of tranquility and enchantment, as you find solace in the embrace of these idyllic retreats.
World Mate Travel catches a creditable tour operator and tour company. We own the inbound tour operator license for performing custom and tailor-made travel packages across South East Asia. Our qualified and reliable team guarantees our best experiences in exploring tours and trips, tailor-made for your favor.
Contact us for more tour details:
Whatsapp: +84988660505
Email: sales@worldmatetravel.com
Add: 166B, Alley 164, Chien Thang street, Van Quan ward, Ha Dong district, Hanoi, Vietnam