Vietnam is worth exploring and learning more about as a nation with a unique and vibrant culture. Many tourists are attracted by Vietnam culture when it comes to travel decisions. We possess a rich cultural treasure, which words uncountable documents of experts to show off.
An overview of Vietnam culture
The rich Vietnam culture and tradition with a long history of traditions and customs have been nurtured for thousands of years. As a commonly mistaken belief claim, it is totally wrong that Chinese tradition predominantly manipulated Vietnam culture. We own potent characteristics and unique aspects compared to Chinese culture. We had our own dynasty with political apparatus (Trieu, Dinh, Ly Tran, and Le), which had parallel development with China kingdom (Han, Duong, Tong, Nguyen). Vietnam could be a minor country, but we have been independent even in the feudal dynasties in the past.
Vietnam culture facts
We share some Vietnam culture facts, causing misleading to the public:
The Vietnam culture originated during the Brozone Age.
The oldest kingdom was called Giao Chi, which was the country of ancient Nam Viet.
The first Chinese domination of Vietnam had been formed from the occupation of Nam Viet by the ancient Chinese kingdom. It was last nearly thousands of years before we regained our independence.
We were majorly influenced by the Confucian philosophy regarding art and lifestyle for many years.
After breaking away from Chinese rule in the 10th century, a succession of Vietnamese imperial dynasties flourished. The nation was extending its reach to the lands of the Champa and Khmer civilizations. It resulted in the current cultural diversity of Vietnam.
During French colonization in the mid-19th century, Vietnamese culture adopted European influences, such as architecture, Catholicism, and the Latin alphabet, which replaced the previous Chinese characters and Nom scripts.
After the French left, Vietnamese culture was dominated by government-controlled propaganda, highlighting the importance of cultural exchanges with communist countries like the Soviet Union, China, and Cuba.
Following the reform of 1986, Vietnam has integrated various influences from Asian, European, and American cultures. As part of the East Asian cultural sphere, Vietnamese culture has progressed over the centuries, with more modern influences also present.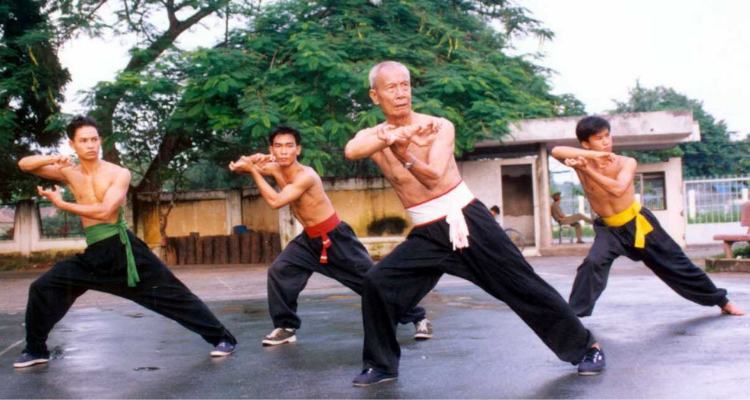 Top 5 cultural traditions in Vietnam
The limitation in words deters showing all of Vietnam culture narrowly in one article. As thousands of years of history, the specialties of Vietnam culture and tradition can not be counted in numbers. We share here only the top 5 cultural traditions in Vietnam, inspiring your . In fact, culture has never been found in the cold text that you should authentically experience it.
Vietnam family culture
One of the most outstanding iconic in Vietnam culture is the solidarity in family or clan. Within society, nuclear families and extended families are two typical existing why clans are valued over any individualism. That mindset is ingrained in everyone's DNA that each clan respect one patriarch and clan altar. In the countryside, most clans live in a concentrated area, villages in particular. Specifically, many Vietnamese people keep the habit of naming clan members under the same surname and middle name.
Regarding family, three or four generations living together under the roof could not be a rare condition in Vietnam. Instead of living in nursing homes, grandparents would help to take care of children when their parents have to go out for work. Different from many other Western countries, most Vietnam elders hate nursing homes. A common belief is that only unhappy people having no children or unfilial children live in the nursing place.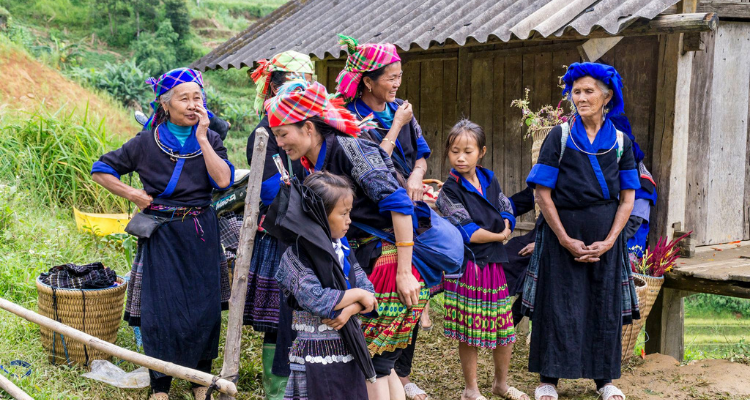 Vietnamese customs and social beliefs
When it comes to social beliefs, those cannot cover in one page. We came here with some incredible things.
The ancient Vietnamese were comprehensively influenced by the Confucian that there was an invisible gap between men and women. Accordingly, boys and girls refuse to touch in every way. Only husband and wife could have a skinship. That is why in the meeting, we only did a handshake instate of hugging.
Completely different from other western countries, the traditional funeral ceremony in our countries is more complicated as it is an indispensable event for any family. After a person has passed away, their corpse is thoroughly cleansed with scented liquid and then clothed in traditional attire. Depending on the specific ethnic group and geographical region, the mourning rituals may differ slightly. Burial is the most common way to dispose of the body, though in some areas, cremation is chosen as an alternative. It is a few instances where the deceased has been kept in a frozen state and a few cases of monks whose bodies were placed inside statues.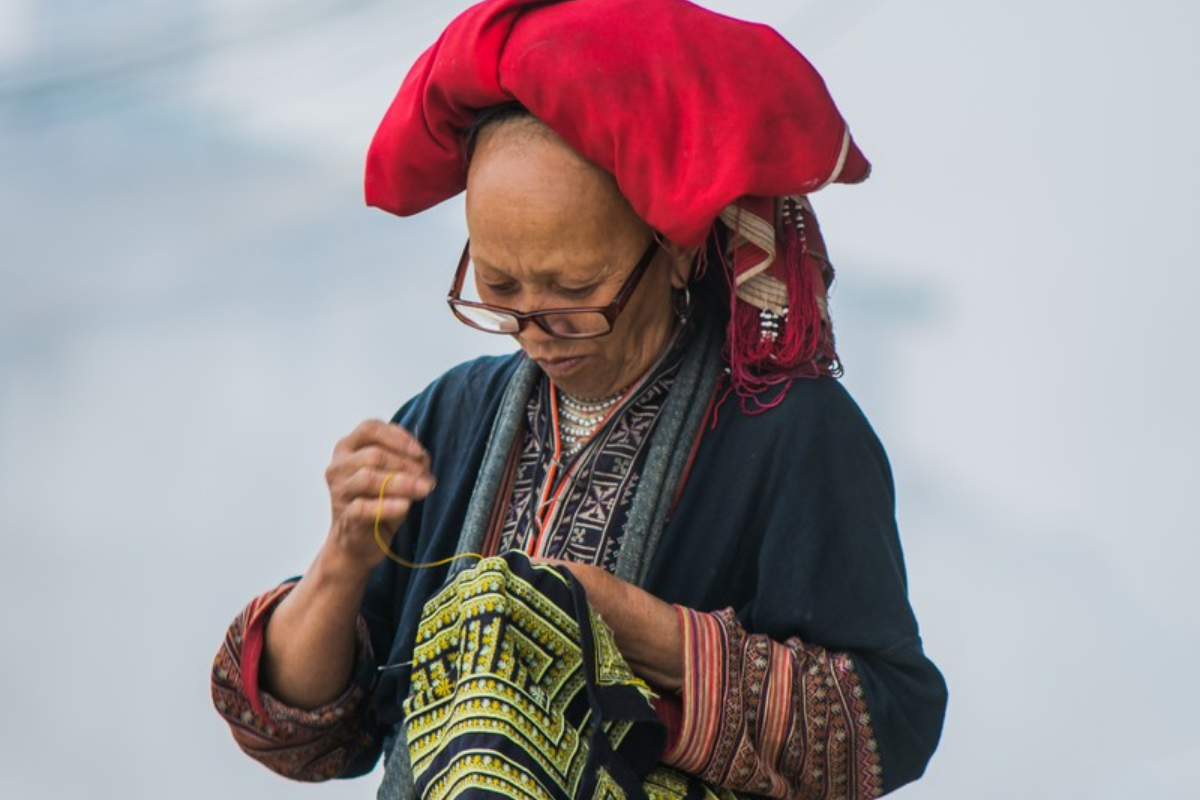 In the early 90, most weddings in Vietnam were decided by the bride and groom's parents. In many cases, the new bride and groom had never seen each other before. Fortunately, it is rapidly changing today. Vietnam's young generation has more power in deciding their partners, thanks to the economic development in this country.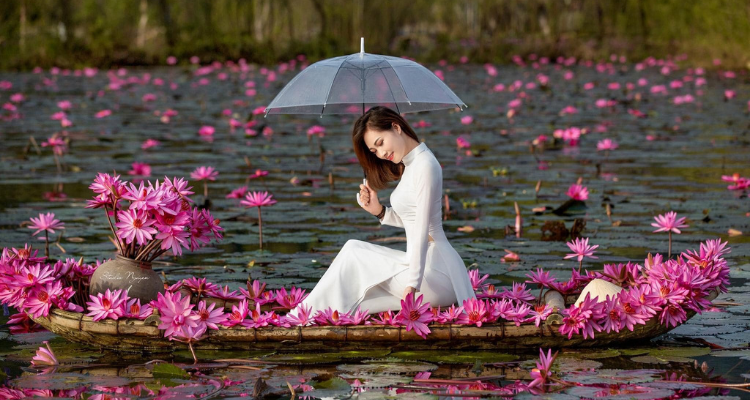 Vietnamese Tet traditions
Vietnamese Tet occasion (or Lunar New Year) in Vietnam culture is a time of joy and celebration for the people of Vietnam. This Vietnam tet traditional holiday is celebrated with a variety of rituals and customs.
One of the most important is the , which combines the diversity of special culinary across regions. One of the most popular and indispensable food in the Lunar New Year is Banh Chung, made of glutinous rice, pork, mung beans, and other ingredients. The cuisine culture in Vietnam is also the most stunning part of .
Another popular tradition is the display of peach blossoms, which are said to bring luck in love. Firecrackers are also set off during Tet to drive away evil spirits. People also take part in traditional lion dances, as well as visit their families and friends. Tet is a time for families to come together to celebrate the New Year and begin the year with good luck.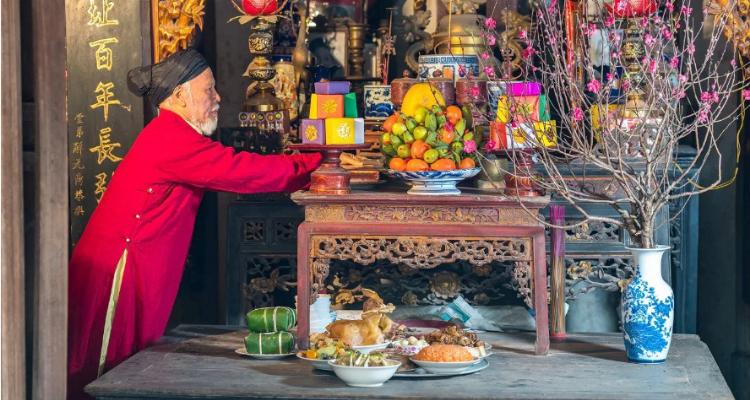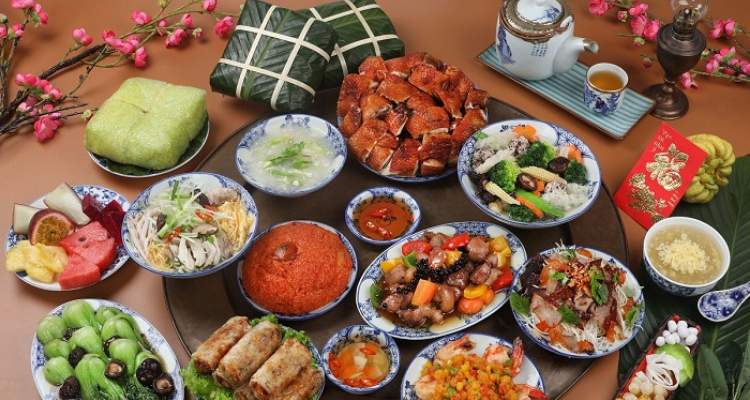 Vietnamese Music & Dance
Due to the difference across ethnic groups, Vietnamese music indicates diverse styles from region to region. In traditional Vietnam culture, the music and dance in the North are something more formal compared to other regions. Otherwise, the central part of Vietnam follows Champa culture. We own over 50 traditional musical instruments constructed from local materials like bamboo, animal skin, or gourd. That's why each region has its own unique instruments. Standing out from other forms of music, is recognized as a world cultural legacy.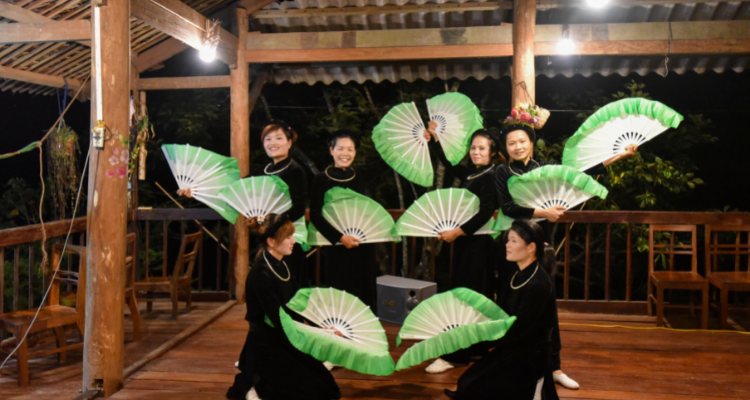 Regarding the Dancing style of Vietnam, we also enjoy the diversity of the great ethnic culture. Music and dance are indispensable parts of performances in cultural programs or festivals. As Vietnamese people love music, we handed many dancing forms, including the lion dance, fan dance, imperial lantern dance, platter dance, and more. However, some forms of dance require superb dancing skills, which are in danger of losing. It is one of the most complex questions that cultural activists try to tackle.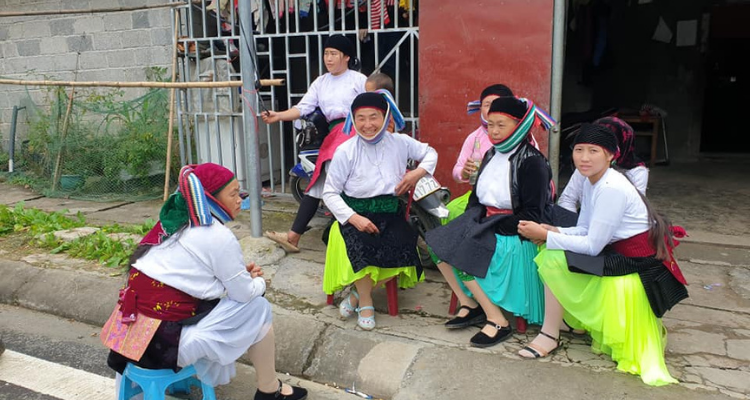 Vietnamese Arts & Literature
Among Vietnam culture, Art and Literature would be highlighted through that evolved from romanticism to realism. For tourists, there are two sides you can explore folk and written literature. Like other countries, we own a rich library of folk literature featuring fairytales, legends, humorous, and epic creations. Apart from that, written works are more complicated. We have two types of writing systems in Vietnam, which are totally different. Ancient Vietnamese used Nom characters (hieroglyphs) for recording documents or letters. Today, we are using the national language, utilizing Latin characters.
Vietnamese art is mainly influenced by many religious, which are not limited to Taoism, Confucianism, and Buddhism. Among those, calligraphy in the past was extremely appreciated. This art is, fortunately, retained today, especially during Lunar New Year. That time, you can find the Calligraphy master giving out wishes and couplets in calligraphy.
However, the French colonial invasion and World War II imposed some consequences on our art presentation. Accordingly, we are popular with silk painting and color liberal. Architecture refers to the most reflective side of French influence in Vietnam. Today, you can handily find streets with French style in Hanoi or Dalat.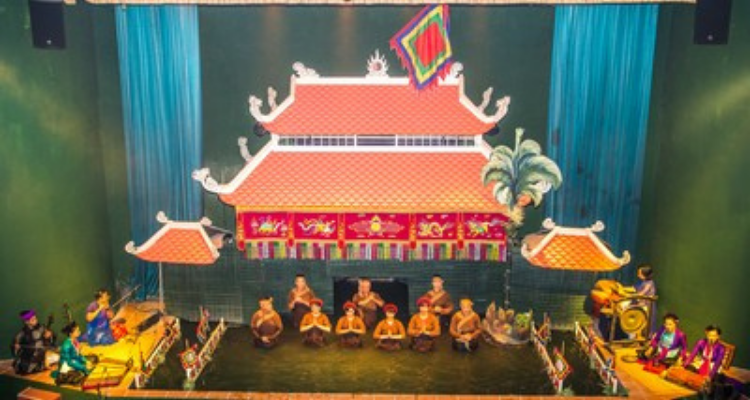 Lifestyle in Vietnam
Located in South East Asia, Vietnam had been through many years of wars and poverty. By the way, the lifestyle in Vietnam has been greatly influenced by traditional ethnic cultures, which are patriotism, and cohesiveness in social relationships. Furthermore, our lifestyles are different across regions and generations due to the impact of Western culture on young generations.
Alongside the economic development, we gradually saw the profound dissociation of lifestyles in cities and villages. Although having polarity across social classes, Vietnamese people share similar characteristics and life values. We love parties and socializing activities. Particularly, the beer culture of Vietnam impressed every tourist visiting city. At least two beer restaurants can be found on each street. Additionally, Vietnam was in the top 10 countries with the most beer consumption across the globe.
We love to hang out with friends no matter male or female. In the case of festivals and vacations, you can easily see family or friends spending time having a meal or traveling together. That's why, when it comes to lifestyle in Vietnam, we always talk about festivals and vacations.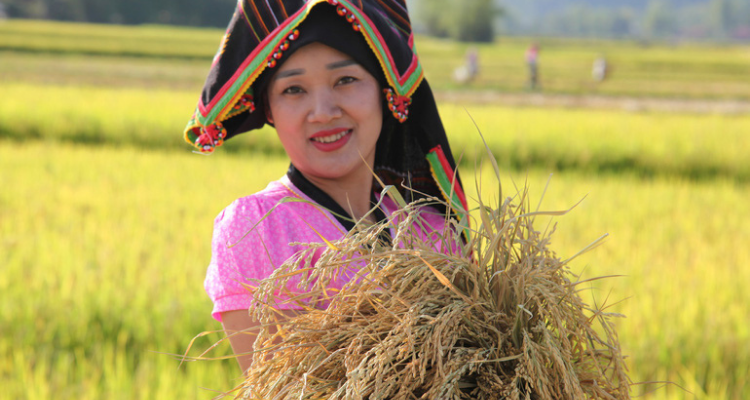 Festivals Of Vietnam
In Vietnam, we celebrate several religious and traditional festivals each year. With the open business and economy, Vietnamese people also adopt holidays or events from other cultures with great pomp. Here is a list of the country's best events:
New Year as the beginning of the Solar calendar
Lunar New Year or Chinese New Year
Hung King Holiday- respect the first king of the ancient kingdom.
Saint Giong Festival- Respect one of the most important Vietnam god
Huong Pagoda Festival- the longest festival in Vietnam (celebrated in three months)
Dong Da Festival in Hanoi Capital city- Remembering the historic war of the ancient Kingdom
Cau Ngu Festival in Hue- celebrated in December
Elephant racing festival held in Dak Lak
Cam Muong festival in Lai Chau.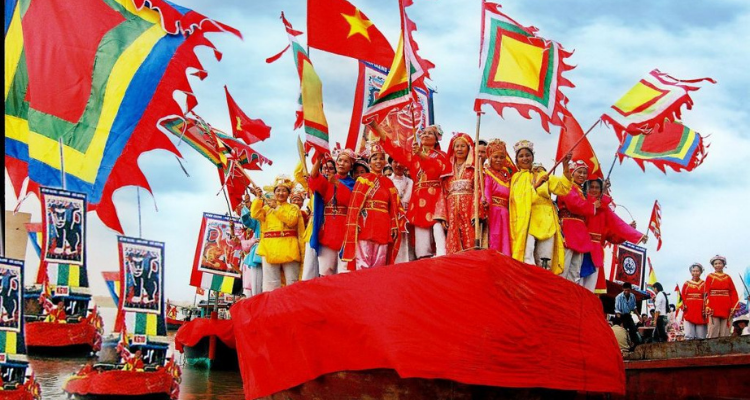 Holidays And Other Important Days
Comprehensively influenced by the Asia culture, Vietnamese holidays are pretty different from the annual occasion in Most Western countries. Technically, we have two weeks of holiday in total during the year. Those vacations include the modern holiday immigrated with the traditional holidays of Vietnam.
Western New Year: 1-day break
Lunar New Year: 7 days break
Hung King Festival: 1-day break
Vietnam Reunification Day: 1-day break
International Labor Day: 1-day break
Vietnam Independence Day: 2 days break