Siem Reap - Phnom Penh holiday packages 5D4N - Cambodia Tour
Siem Reap-Phnom Penh, Cambodia
5 days 4 nights

Phnom Penh

Siem Reap
Overview
SIEM REAP - PHNOM PENH tour in 5 days and 4 nights is a perfect itinerary for those who want to explore the best of Cambodia. Siem Reap is famous for its ancient temples, including the iconic Angkor Wat, while Phnom Penh is the bustling capital city with a rich history and culture. During this tour, you will have the opportunity to visit the most popular temples in Siem Reap, such as Angkor Wat, Angkor Thom, and Ta Prohm. You will also have a chance to witness the traditional Apsara dance performance and explore the local markets and villages. In Phnom Penh, you will visit the Royal Palace, the National Museum, and the Killing Fields, which are a reminder of the country's tragic past. You will also have time to explore the city's vibrant nightlife and taste the delicious Cambodian cuisine.
Arrival/Departure Locations
Service Included
Private tours with Local English speaking guide
A/C transport throughout the tours and all Transfers
Entrance fee to any applicable tourist sites
Meals as indicated (B=breakfast, L= Lunch, D=dinner)
Other tours related service stated in the itinerary
Boat cruise as mentioned
Cold water and towel during the trip
Government tax & Service charge
Hotel accommodation (based on twin/double sharing room)
Service Excluded
International flight ticket
Bus ticket REP - PNP
Domestic flight PNH – REP, REP – PNH and REP – KOS or Vice Versa
Visa stamps upon arrival of $30.00 per person
Compulsory Gala Dinner on 24 Dec and 31 Dec
Other meals not mentioned
Tips & personal expenses
Laundry
Other not stated above
Travel insurance
Tour highlights
Mountain
Temple
Historical sites
Tour details
DAY 01: SIEM REAP Arrival (D)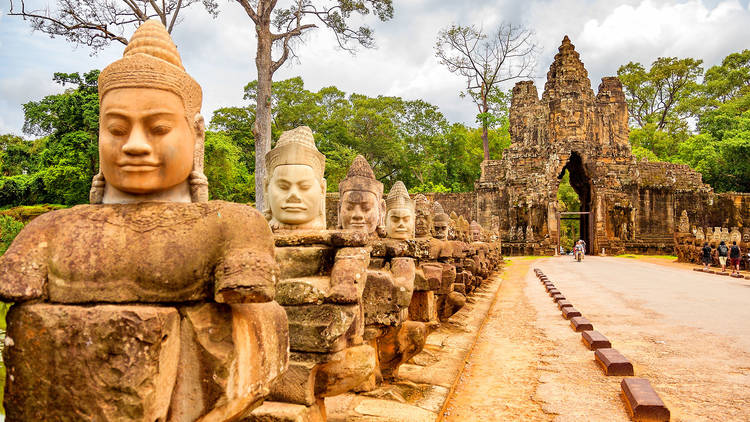 Upon your arrival, you will be transferred to the hotel for check-in. In the afternoon, we will proceed to Artisan D'Angkor, a handicraft center that specializes in wood and stone carving processes. We will then visit Wat Thmey or Killing Field, which houses a distinctive glass-walled stupa that contains the remains of those who fell victim to the Khmer Rouge. Your overnight stay will be in Siem Reap.
DAY 02: SIEM REAP (B/L/D)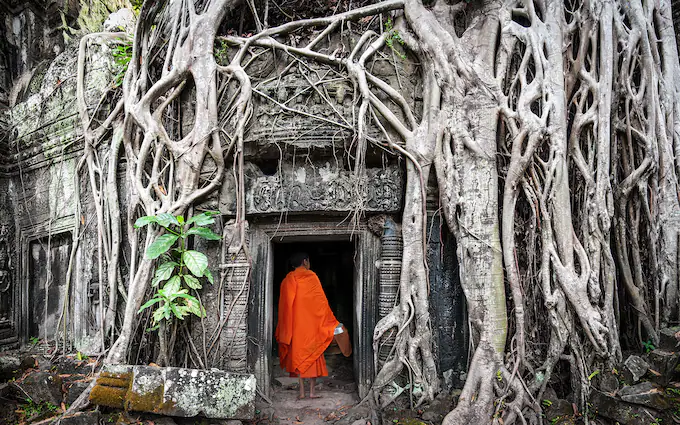 Begin your day with a visit to The South Gate of Angkor Thom, where you can explore Bayob Temple, The Royal Enclosure, Phimeanaka, Elephant and Leper King Terrace. Next, venture to Ta Promh, also known as the jungle temple. After a satisfying lunch, continue your journey to Thommanan, Chaosay Tevoda, and Ta Keo, a small yet charming temple in excellent condition, built during the same time as Angkor Wat. Your next stop is the renowned Angkor Wat, considered one of the "7th Wonders of the World" and a World Heritage Site since 1992. Admire its beauty and splendor, including the longest continuous bas-relief in the world, which tells stories from Hindu mythology along the outer gallery walls. End your day with a visit to Bakheng Hill, where you can witness a breathtaking sunset from the top of the temple-mountain, offering extraordinary views. Rest for the night in Siem Reap.
Special note:
Regarding the Bakan Tower visit at Angkor Wat Temple, it is closed for four days each month in observance of the Theravada Buddhist Religious Calendar. Visitors must dress appropriately, covering their shoulders and knees in non-revealing attire. Additionally, visitors are asked to wait in line for their turn to climb to the peak, and for safety reasons, children under the age of twelve are not allowed to do so.
DAY 03: SIEM REAP -PHNOM PENH (B/LD)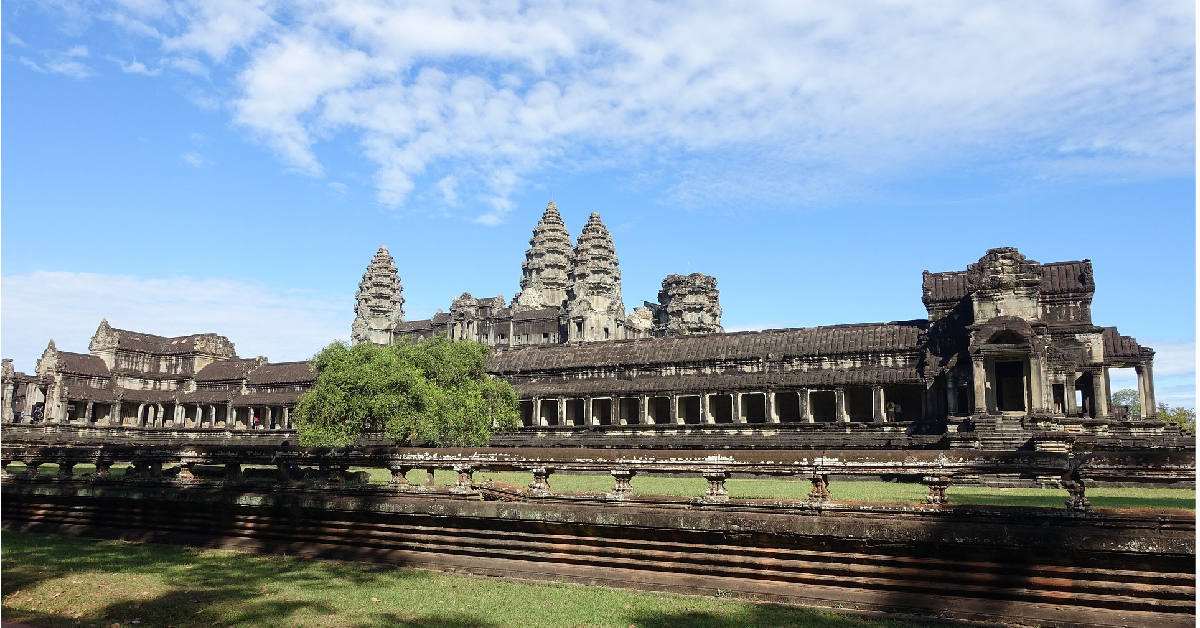 Following breakfast, embark on a visit to the Floating Village where you will have the opportunity to take a ride on a traditional wooden boat across Tonle Sap Lake. This experience will allow you to witness the unique human occupations that exist at the lake's edges, including floating villages, towering stilted houses, and massive fish traps. The local economy and way of life are deeply intertwined with the lake, the fish, the wildlife, and the cycles of rising and falling waters. After the visit, transfer to either the airport or bus station. Upon arrival, you will be picked up and transferred to your hotel for check-in. Spend the night in Phnom Penh.
Shuttle bus transportation is available for Option 1 at a cost of $15.00 per person.
Flight Option 2 costs $120 per person when booked through K6. Please note that the fare is subject to change without prior notice.
DAY 04: PHMOM PENH (B/L/D)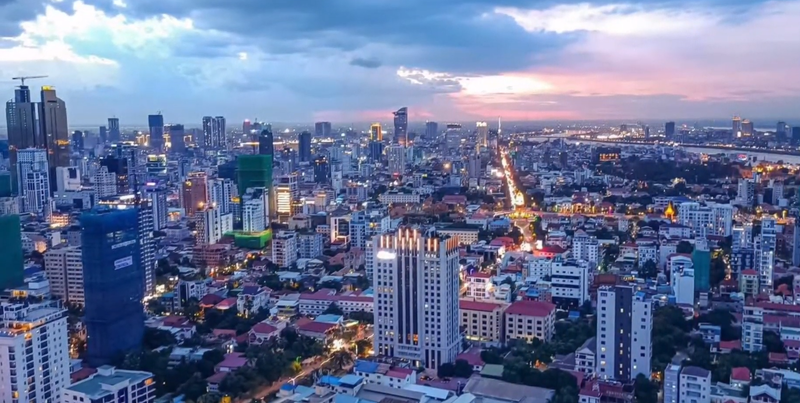 Begin your day with breakfast at the hotel before embarking on a visit to the Royal Palace, which is currently the residence of His Majesty, the King of Cambodia, and the royal families. This magnificent palace is akin to a small town of royal dynasties. Next, head to the Silver Pagoda, which is not only a functioning temple but also a repository for cultural treasures, including a 90 kg golden Buddha encrusted with 2086 diamonds.
In the afternoon, visit the Tuol Sleng Museum (S-21 prison), which was once a school but was later used as a prison by Pol Pot's security forces. Over 17,000 people were held at S-21 and taken to the extermination camp at Choeng Ek to be executed. Afterward, visit the Wat Phnom Temple, one of the most significant pagodas in Phnom Penh. This temple was built in 1373 on an artificial hill by the wealthy widow Daun Chi Penh. Return to the hotel after dinner, or opt to visit the Naga World Casino. Spend the night in Phnom Penh.
DAY 05: PHMOM PENH - DEPATURE (B)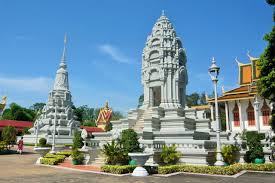 Enjoy a complimentary and relaxed breakfast at the hotel before being transferred to the airport for your departure flight.
Hotel Class

Hotel name

Website

Room type

3*

Angkor Holiday (REP)

Superior

Hotel Sor (PNP)

Superior

4*

Somadevi Angkor (REP)

www.somadeviangkor.com

Superior

LCS Hotel (PNP)

https://www.lcshotel.com/

Deluxe

5*

Angkor Miracle (REP)

Deluxe

Nagaworld 2 (PNP)

www.nagaworld.com

Superior
Compulsory Gala Dinner

Hotel Class

Hotel name

24 Dec

31 Dec

3*

Angkor Holiday (REP)

TBA

TBA

Hotel Sor (PNP)

N/A

N/A

4*

Somadevi Angkor (REP)

TBA

75

LCS Hotel (PNP)

N/A

N/A

5*

Angkor Miracle (REP)

TBA

95

Nagaworld 2 (PNP)

TBA

TBA
Children Policy:
Under 2 years ( Parents will pay if anywhere request for fee):

free of charge

Child from 11 years (Share Room with 1 Adult):

100% adult fare

Child from 2-10 years (Share Room with 1 Adult):

100% adult fare

Child from 2-10 years (with extra bed):

90% adult fare

Child from 2 - 10 years ( without extra bed):

75% adult fare