Laos is one of the prettiest countries in Southeast Asia, but it is also the least visited among other countries. The country is small and there is no coastline in Laos. In addition, Laos is famous for its magnificent limestone mountains. The country is also well-known for its forest and waterfalls.
Traveling to Laos, tourists also have a chance to enjoy delicious local food which is a combination of Thai and Indian influences. If you want to explore an adventurous tour in Southeast Asia, Laos makes it an ideal place. Discover the best places to visit in Laos with various things to do in Laos here.
7 best places to visit in Laos: Explore the true Laos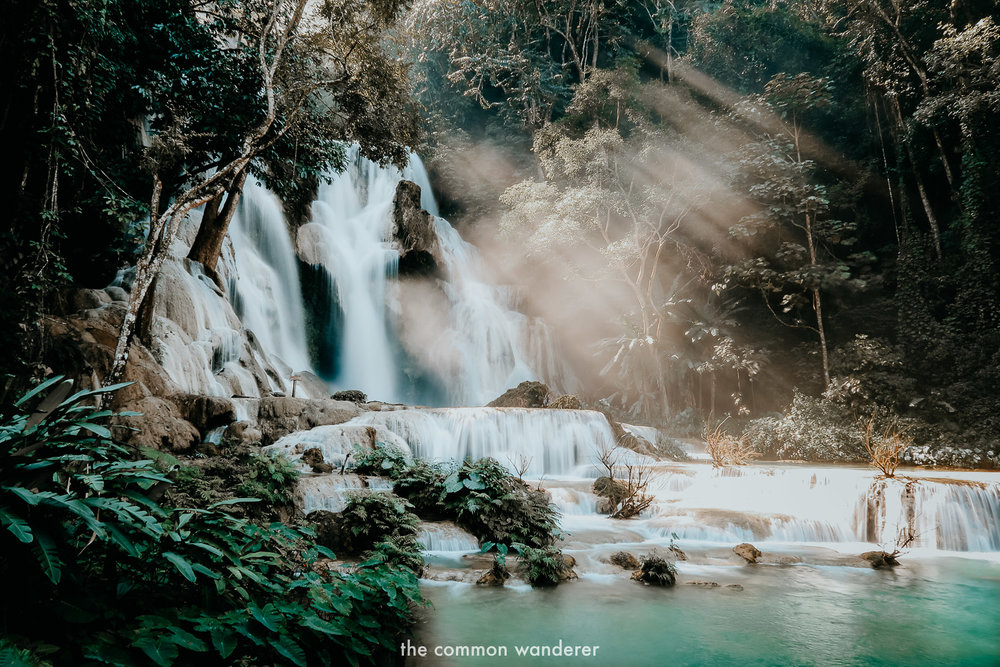 Best city to visit in Laos
1. Vientiane - Best things to do in Vientiane
Vientiane is a charming and dynamic capital of Laos, but tourists can feel like a small town rather than any place in Laos. According to history, the French used to use Vientiane as a trading port during the colonial period. So Vientiane has an older French quarter than you can discover.
Tourists can walk around the city to see a plethora of French inspired-architectural designs such as the Arc de Triomphe in Paris. Moreover, there are the best things to do in Vientiane: dynamic local markets and the ancient temples of Wat Si Saket.
2. Luang Prabang - Best city to visit in Laos for your trip
If you are seeking the peaceful heart of Laos, traveling to Luang Prabang is an ideal option. Locals state that Luang Prabang is the best city to visit in Laos. Simply Luang Prabang is a small town on the mighty Mekong and Khan rivers. The small town is famous for its luxurious and ancient little European architectural-style cafes located along the river banks.
With its impressive architectural design, Luang Prabang is so delightful that it is ancient temples and pagodas around the town. The best city to visit in Laos offers tourists a trekking experience through the Kuang Si Waterfalls. You can see fascinating azure cataracts that offer deep pools for bathing.
3. Vang Vieng - Visit here to enjoy the best things to do in Laos
Tourism experts suggest that Vang Vieng is the best city to visit in Laos besides Luang Prabang and Vientiane. Tourists might be interested in various adventurous experiences, especially for youngsters and explorers. Vang Vieng offers a wild reputation and vibrant nightlife activities.
Furthermore, tourists can enjoy the stream down the Nam Song River. You take in the lush forest landscape at the same time. Besides, Vang Vieng is ideal for tourists who want to see more sophisticated cultures and religions. You can visit Tham Phu Kham Cave for its lagoon and bronze statue of the Buddha.
Best things to do in Laos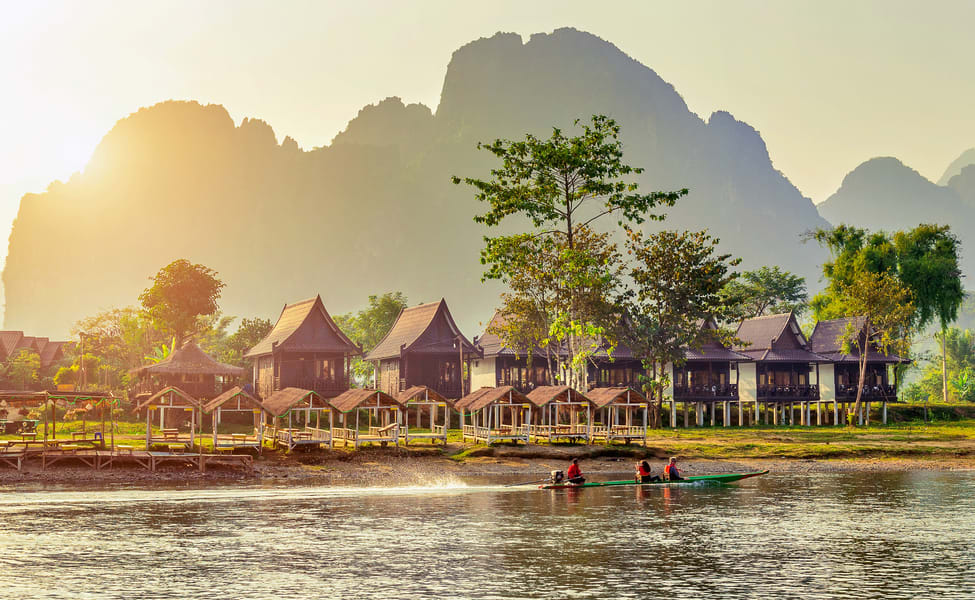 Exploring the Si Phan Don - "Four Thousands Islands"
Among the best things to do in Laos, visiting Si Phan Don is worth experiencing. Si Phan Don is a series of different-sized islets along the Mekong River. The islet of Don Khong features ancient temples and a museum. However, there is not much to do around Si Phan Don, especially after the annual Mekong flooding. So the leading international travel agency advises tourists to go to Si Phan Don in the dry season.
Additionally, rice fields, waterfalls, and farmland with riverside huts are the charm of Si Phan Don. Lying on the border of Cambodia, Si Phan Don offers unique and complex culture, a mix of Laotian and Cambodian culture. For those who want to find more speedy activities, renting a book and exploring the main islands: Don Det and Don Khon is one the best things to do in Laos, especially in Si Phan Don.
Featured tours:
Visiting Tham Kong Lo - The most beautiful place in Laos
As one of the most beautiful places in Laos, Tham Kong Lo is a marvelous underground limestone cave inside Phou Hin Bun National Park in the center of Laos. Tham Kong Lo is also known as Konglor Cave, meaning "beauty in the dark". The most beautiful places in Laos are only accessible by longtail boat. Besides, tourists can chug along the longest river cave systems in the world of magical miner's lamps.
The boat will take you to a stop at certain points. Therefore, tourists can explore the marvelous cave on foot. Adding colorful lights makes it a more charming and theatrical light show for a pitch-dark caving adventure.
Featured tours:
Going around Nong Kiau - Laos best places to visit
On the list of best things to do in Laos, you can not miss visiting Nong Kiau. Locals sometimes call it Nong Khiaw, which is one of Laos best places to visit for its walking, mountain climbing, and biking experiences.
Laos best places to visit here is the bridge across the Nam Ou River built by China. The bridge will connect the two parts. Besides, it is a place to see magnificent views of the river and mountains. Nong Kiau is a rustic and tranquil village, so tourists should not expect many luxurious accommodations. Moreover, tourists can explore the Pha Tok Caves a mile away from town. The second cave is home to villagers in the Second Indochina War.
Featured tours:
Bokeo Nature Reserve for eco-tourism experiences
The Bokeo Nature Reserve is one of the best places to visit in Laos for your trip. The natural reverse center protects the population of the black-cheeked gibbon which was rediscovered in 1997. The animals were thought to be extinct.
A trip to Boken Nature Reserve will not be complete without staying at the Gibbon Experience which is an eco-conservation project here. You can stay at tree houses and travel by zipline through jungles. If you get lucky, you can see Black Gibbon with your own eyes.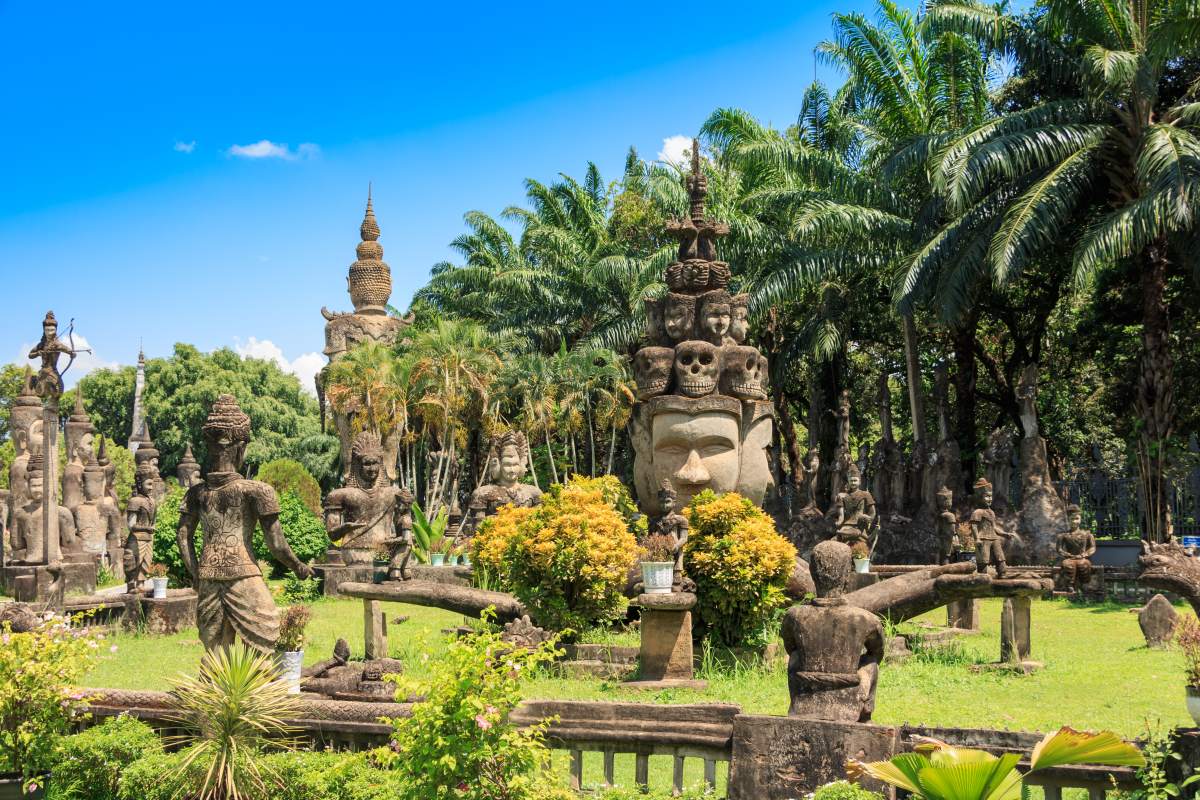 Wrapping Up
With its land of rice fields and marvelous limestone mountains, Laos is a must-try place for those who adore a true experience in Southeast Asian culture, architecture, cuisine, and landscapes. If you seek an authentic tourism experience in Laos, contact us, a trustworthy in Vietnam.