Before planning places to Visit in Hanoi
Welcome to Hanoi, the capital city of Vietnam. Regarding Hanoi attractions, food is the first thing that comes into my local or tourists' mind. In fact, our receives huge demand for Hanoi Food tours in both peak and low seasons. But it does not mean that Hanoi has only foods. Unlike other tourist cities being famous for eye-catching landscapes, the beauty of places to visit in Hanoi is merged with the historical and cultural value.
Best time to visit Hanoi
Vietnam is a typical tropical country where you can only experience two types of weather, which are dry and rainy in most regions. However, Hanoi and some provinces in the North can give you a sign for four seasons. Especially in Hanoi, we have spring from February to April, Summer from May to August, Autumn from September to November, and the time left belongs to Winter.
For locals, the best time to visit Hanoi is in spring and Autumn, when the weather is pretty pleasant for visitors walking around old streets. Springtime in Hanoi comes up with warm and sunny days with rare rainfall. Autumn in Hanoi is the most beautiful season in the city when you can find a lovely sunny day with light wind.
The Winter in Hanoi is not as colder as in other Western countries, but high humidity and cold wind make it even worse. Otherwise, Summer in Hanoi is relatively harsh with aggressive sunshine and unexpected rainfalls. Local people tend to deter going out as much as possible at this time.
Explore more about
Things to see in Hanoi
Two unique things building the brand name of Hanoi are Milkwood pine flower (or Sua flower) and Com.
The Autumn of Hanoi comes on every street with the strong scent of the Milkwood pine flower planted alongside the road. That plant ties in with the development of Hanoi city believed as the iconic plant of Hanoi. Milkwood pine flowers are small and light yellow, blooming on the green foliage. You can easily find Milkwood pine flowers in almost districts and corners of Hanoi. However, sometimes locals feel the scent is offensive because it is aggressive.
Another unique gift of Hanoi's Autumn is Com, a special snack made from young glutinous rice. Com is covered by green skin and a refreshing scent. You can only find Com in Autumn sold by street vendors. Locals love Com, which can be the main ingredient for special foods like Cha com, the Com, or Banh Com. If you have a chance to visit Hanoi, please take some packs of Com to try the best local gift here.
Featured article:
Must-try Hanoi attractions: Hanoi places to visit for 2023
Coming to Hanoi tourist attractions, you should expect historical and cultural places showing you the movement of Vietnamese history. In Hanoi, tourists looking for breathtaking sightseeing might be disappointed since Hanoi is a place for .
Coming to Hanoi tourist places, it can not be short in only one article. Depending on your time, you should consider the below Hanoi attractions. Most of them need half of the day to explore. Otherwise, in some places in the suburbs of Hanoi, you will need a to cover all worthy things.
1. Temple of Literature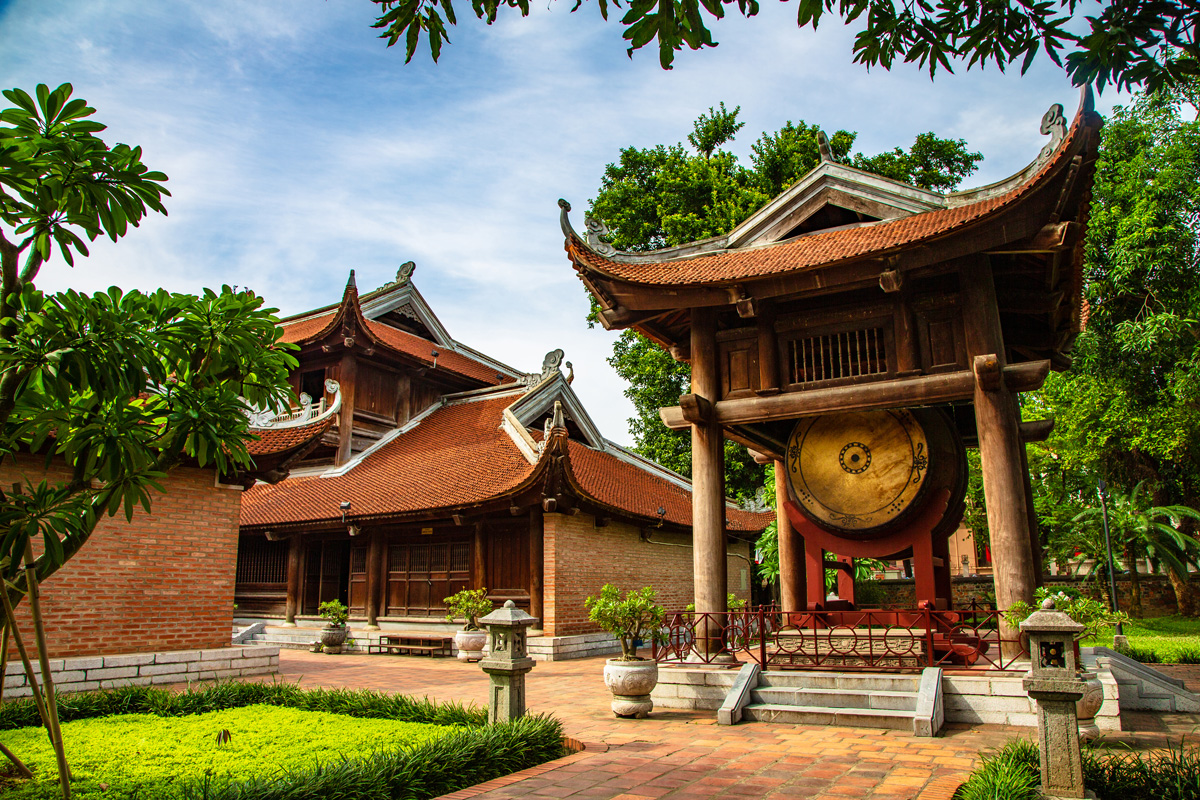 Built in 1070, the Temple of literature was the first university of Vietnam, which used to be the school for ancient talents. It is a popular place to visit in Hanoi that you can find details in almost tourism magazine.
The Temple of literature represents the academic tradition of the Vietnamese people. Not only tourists but locals also have a habit of visiting the Temple of Literatures to pray for academic success, especially high school students preparing for their university qualification exams.
2. Hoa Lo Prison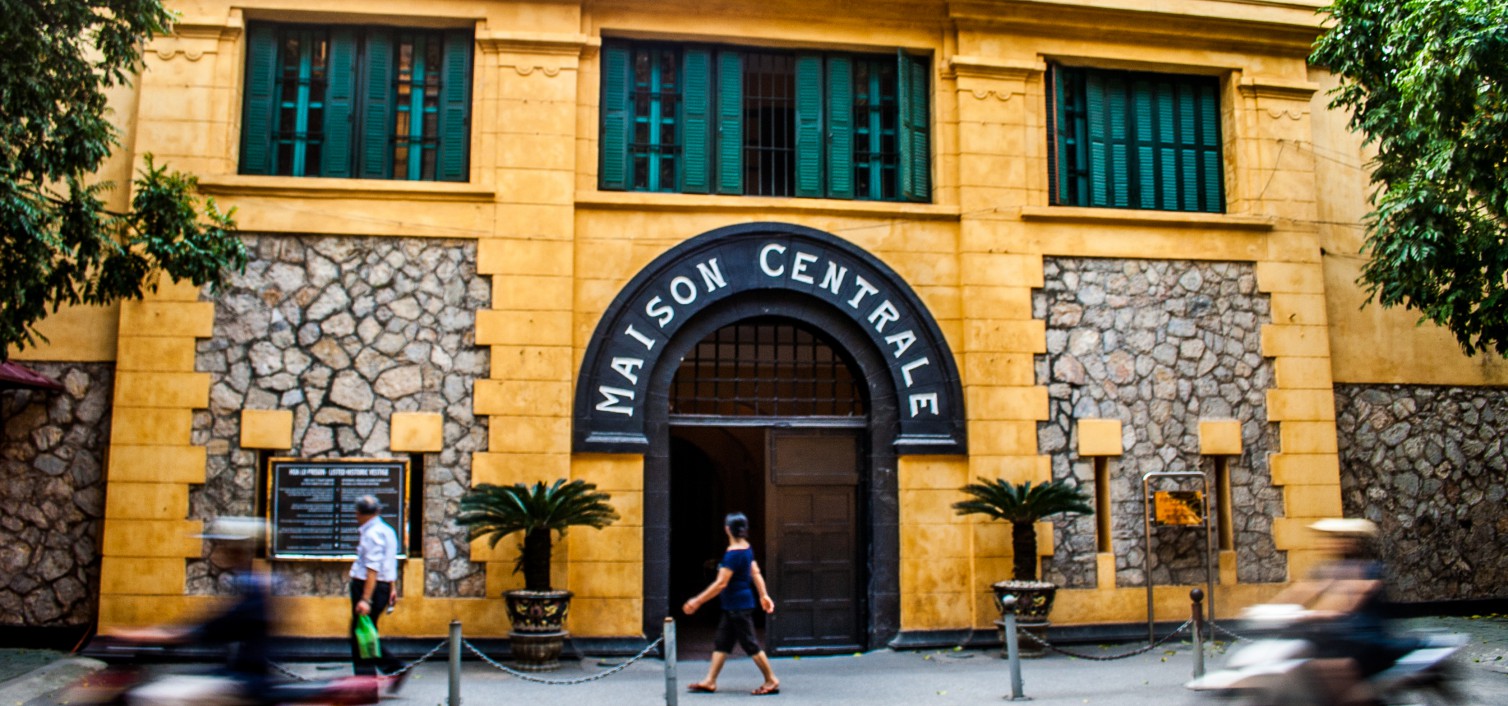 Along with other famous historical Prisons in Vietnam, Hoa Lo Prison is an iconic place to visit in Hanoi, representing the resilient and indomitable spirit among Vietnamese. Not only is this a testimony to an arduous historical period, but this work is also a highlight full of the magnificent and bustling capital. It is considered one of the must-visit Hanoi attractions.
Almost Hoa Lo Prison tour only takes you half day at an affordable price. Today, some English clubs like Hanoi kids could carry you out on a full tour, which is free of charge. They are students with good backgrounds and have the ability to present in English.
For those, who expect to know in-depth information and details of what Hoa Lo prison means to us, you can book a tour with a local .
3. Water Puppet Theatre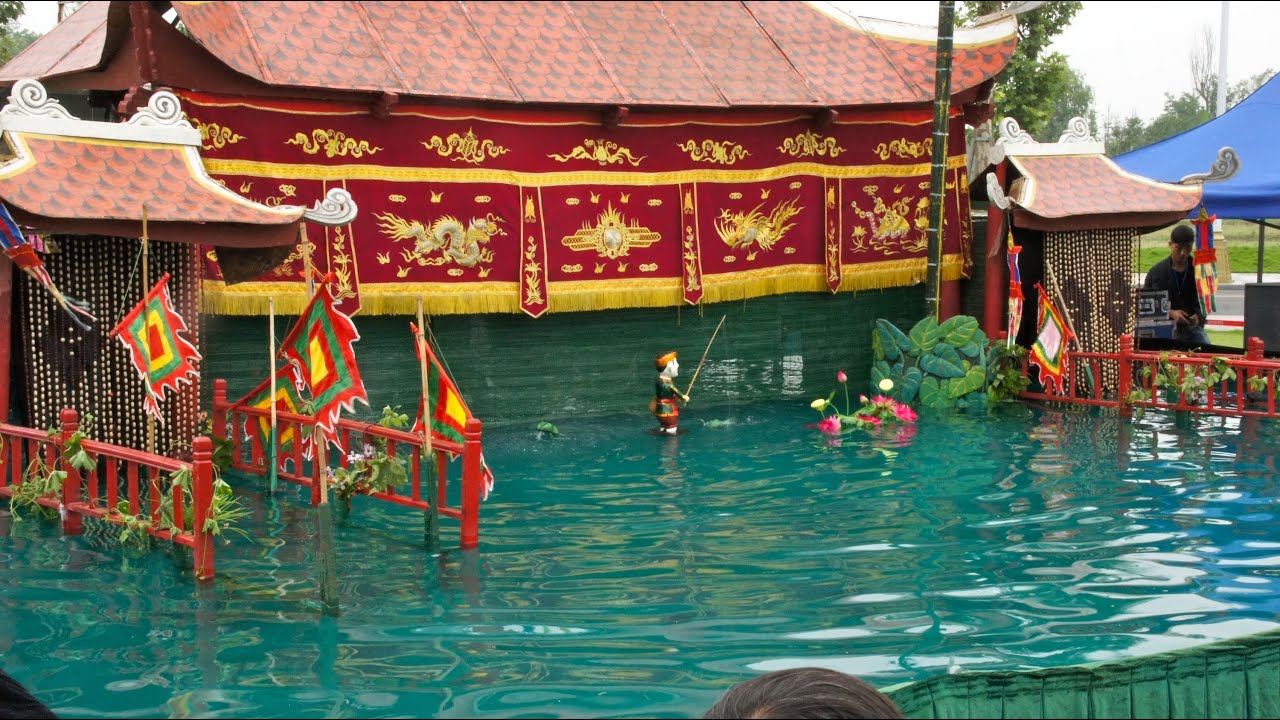 Water Puppet pretends to be the iconic fine art of Hanoi, which is the must-try place in Hanoi for visitors. The Water Puppet Theatre is the largest puppetry arts center in the country, in charge of preserving and developing Water Puppet arts.
With a long history of more than 60 years, it is a convergence of leading researchers, authors, directors, visual artists, art decorators, and puppeteers. Coming to Water puppets, you can immerse in impressive water puppet play, telling meaningful legends and stories about what ancient Vietnam looked like in the past.
4. Hanoi Train Street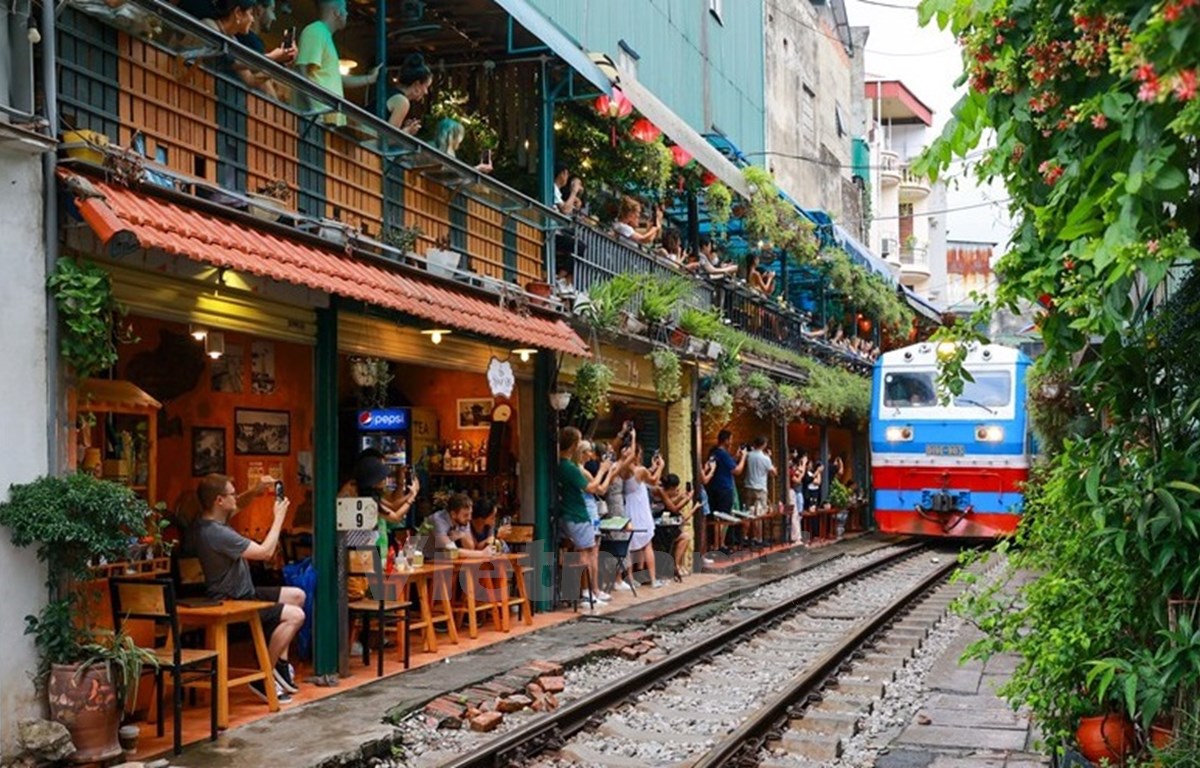 Owning an attractive a unique view, Hanoi Train Street is about 2km long, becoming an iconic place to visit in Hanoi.
Coffee shops in the Train streets attract huge tourist volume since they are alongside the train tracks. Those small coffee shops are decorated with eye-catching motifs. Each one has a different ornamentation with its own highlight. Some are decorated in a classic style for friend-catching, while oher shops are adorned in a modern style impressively decorated to create a sense of excitement.
Unfortunately, tourists might be suffering satisfied alerts when visiting here. Due to security purposes, this street was forced to close to reconstruction.
5. Huong Pagoda Complex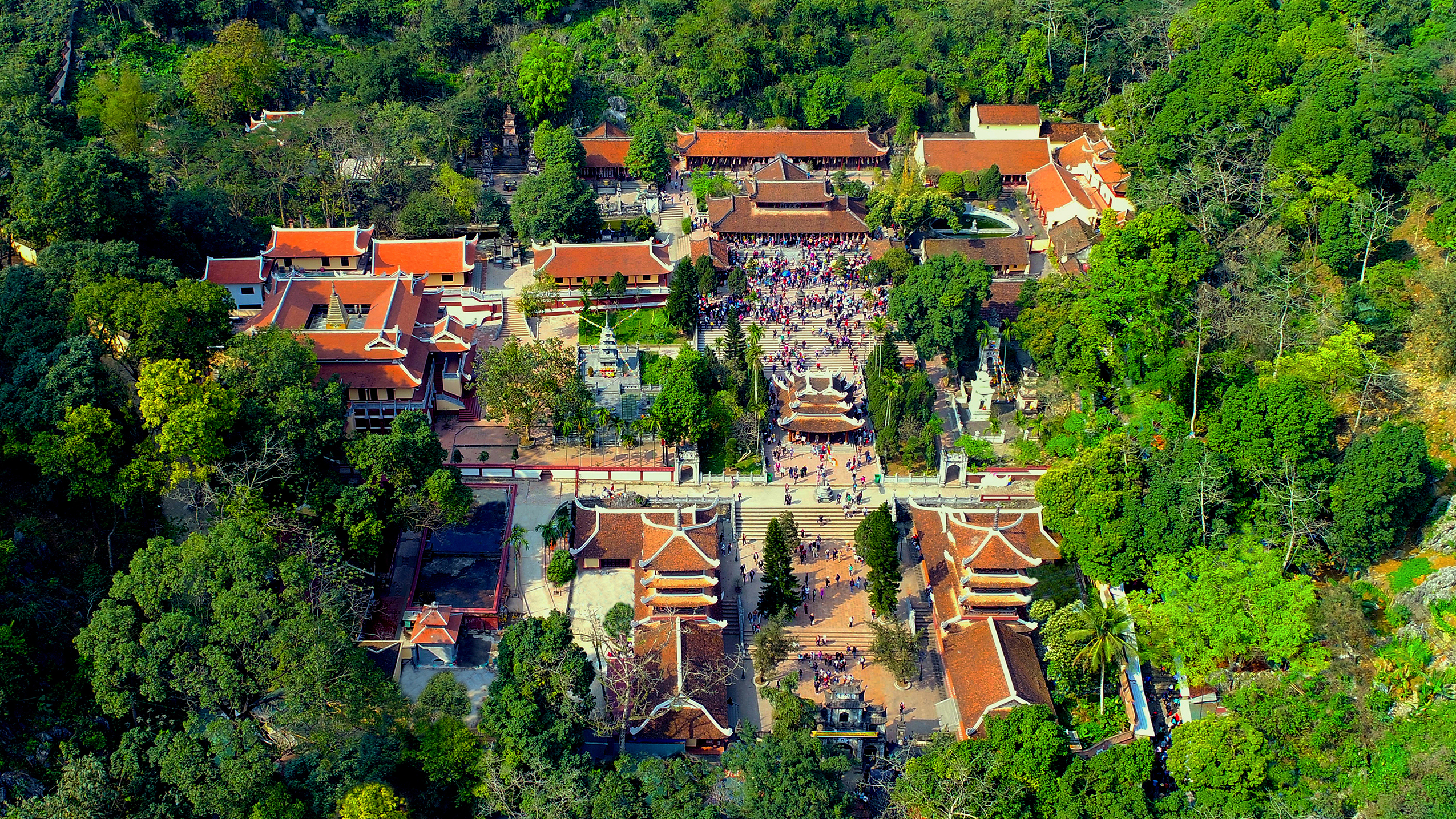 Huong Son Pagoda, also known as Perfume Pagoda, is a complex of temples located in Huong Son commune, a suburb of Hanoi. It is a famous pagoda due to its beautiful natural scenery and the impressive styles of the festival. The Huong pagoda festival is held annually for three months, from Jan to March, in Lunar Calendar. Not only praying for peace, but when visiting the pagoda, you also enjoy many local specialties.
As Huong Pagoda Complex is located outside central districts, you will need a to travel here. This Hanoi tourist attraction is suited for , where you can enjoy a mini boat trip crossing the Huong River.
6. West Lake city view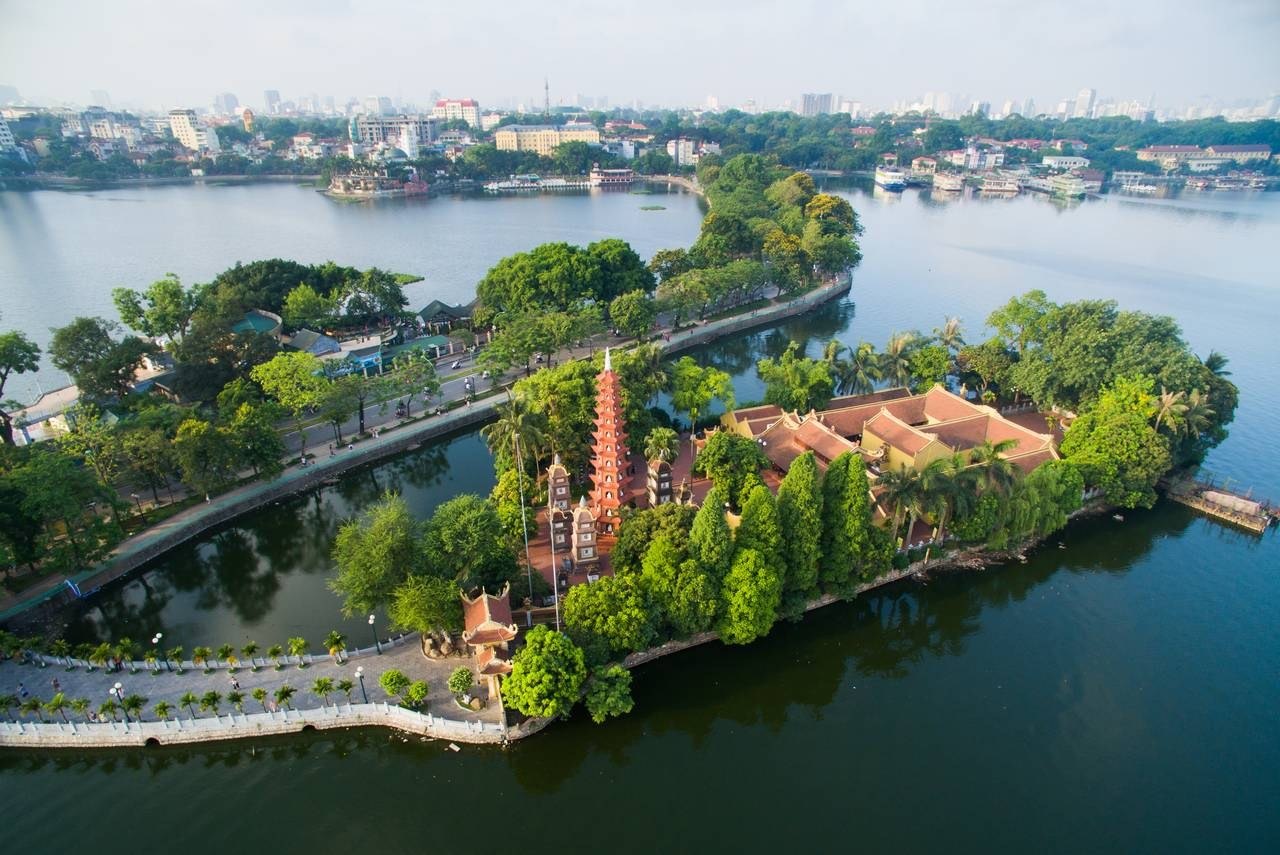 Visiting West Lake any time of the day brings you an engaging time. Each season, West Lake offers an absolutely new and different experience. Here, you can find several pretty coffee shops, owning lake views for friends hanging out. Tran Quoc Pagoda is also a popular place to travel in West Lake, which plays a central role in Hanois' spiritual life.
The beautiful road surrounding the west lake is a good option for running races or simply bicycle travel. You have time to look at the city from such a unique side of view. Additionally, you can try the West Lake cruise, which usually stops at the intersection between Thuy Khue and Thanh Nien streets. Sitting on a yacht to admire the lake is an unforgettable experience.
7. Hanoi Old Quarter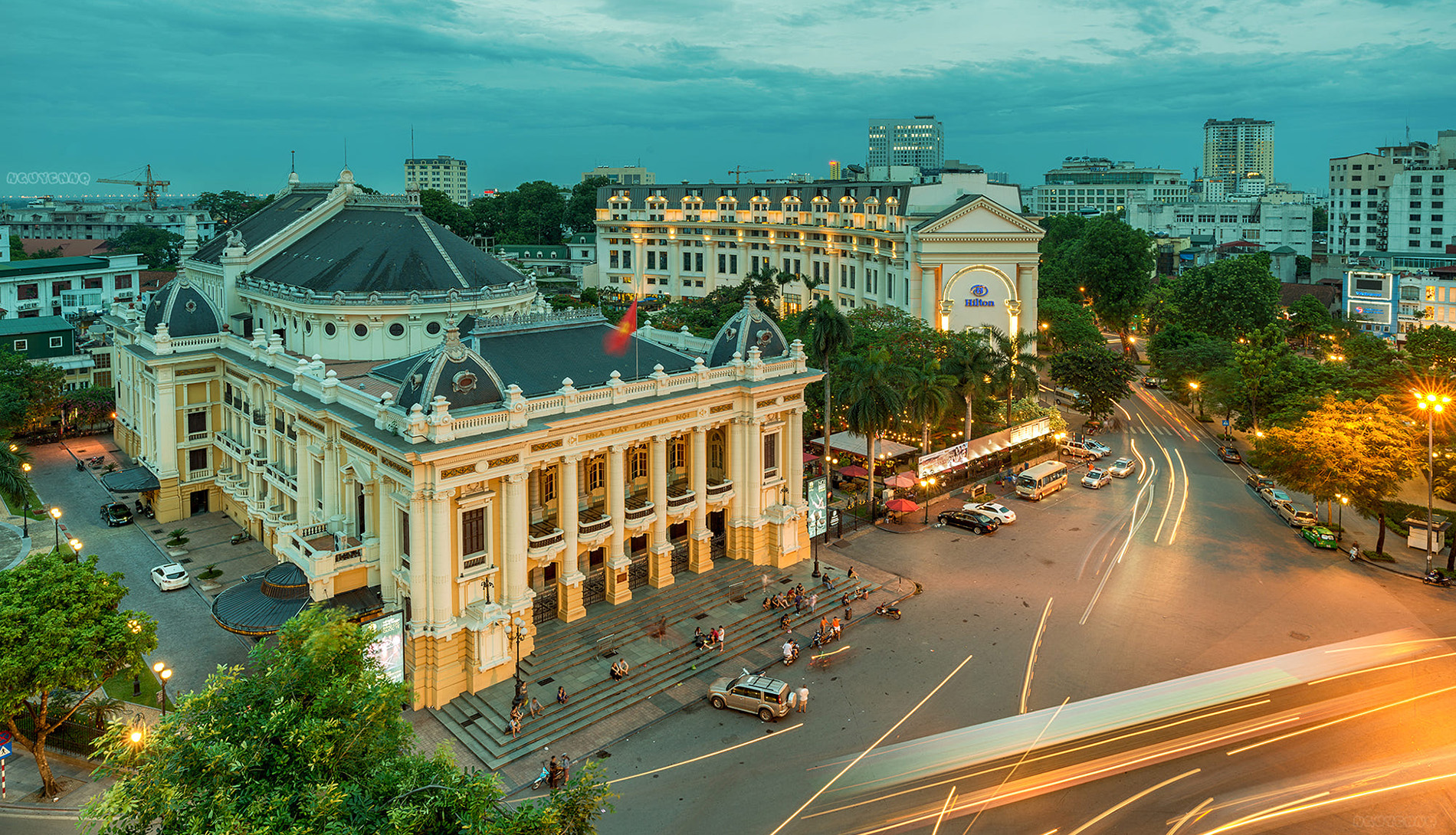 Hanoi Old Quarter is one of the must-try tourist attractions in Hanoi for any visitor. Located in the central area of Hanoi's capital, it is a place to keep traces of the history, which own the ancient houses, the streets bearing historical memories, or the cultural features of Hanoi.
Today, it is not only the busiest shopping place in Hanoi but also an attractive tourist destination, attracting many foreign tourists, especially when Hanoi opens the Walking Street every weekend.
Visitors coming to the Old Quarter could explore historical sites such as communal houses, temples, pagodas, and assembly halls. In addition, you can also stroll through the traditional markets with abundant local specialties.
8. Co Loa citadel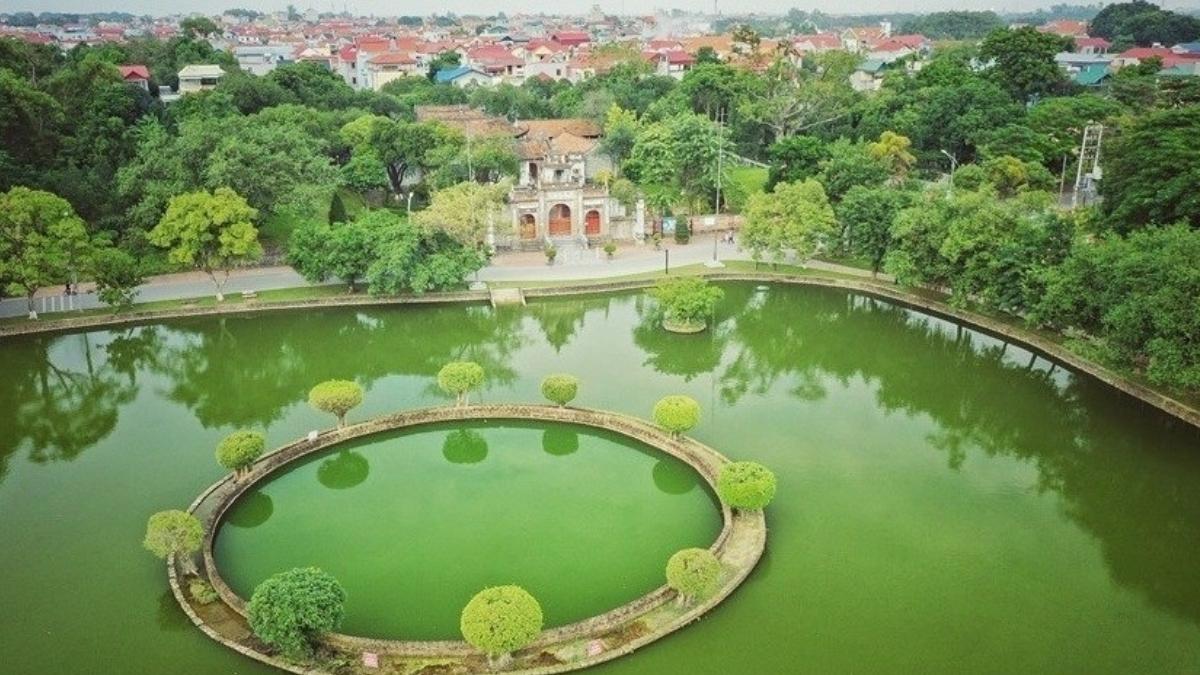 As one of the Hanoi attractions, Co Loa is quite far from the center. You need to take a day trip to visit the Co Loa citadel. Transfer by haft an hour by car, you can enter the Co Loa site, which is one of the most Hanoi archeological tourist places. The citadel used to be the capital of ancient Vietnamese during the Brozone Age.
Visiting Co Loa, you will admire its constructions preserved in the good condition until now. Additionally, you can find a temple of love from the 16th century, where younger got dating. For those who love to visit ancient architecture and traditional sites, the Co Loa citadel is a good fit.
9. Van Phuc silk village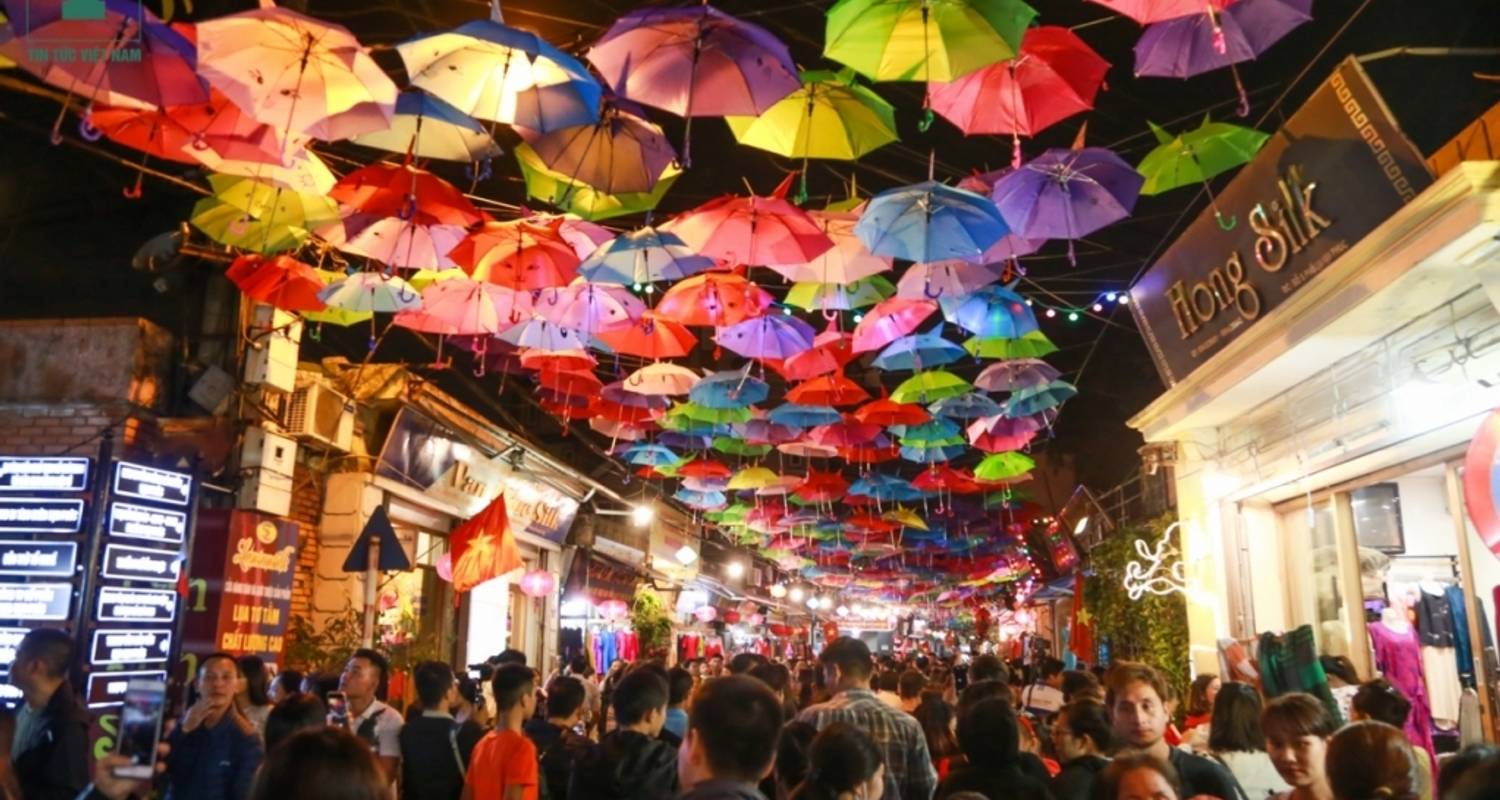 Located in Ha Dong district, taking only 15 minutes to travel from Hanoi central, Van Phuc silk village is another popular Hanoi attraction. It is a traditional silk weaving village, recognized as "The oldest silk weaving village " in Vietnam.
Van Phuc silk village was formerly known as Van Bao, which has been renamed Van Phuc since Nguyen Dynasty. In 1931, Van Phuc Ha Dong silk was promoted first to the international market at the Marseille fair. At this time, they were considered one of the most sophisticated and beautiful silk products across Indochina.
Coming to Van Phuc, you can witness authentically how people make silk by visiting Household factories. You can also buy cute stuff made 100% from natural silk.
10. Thang Long Imperial Citadel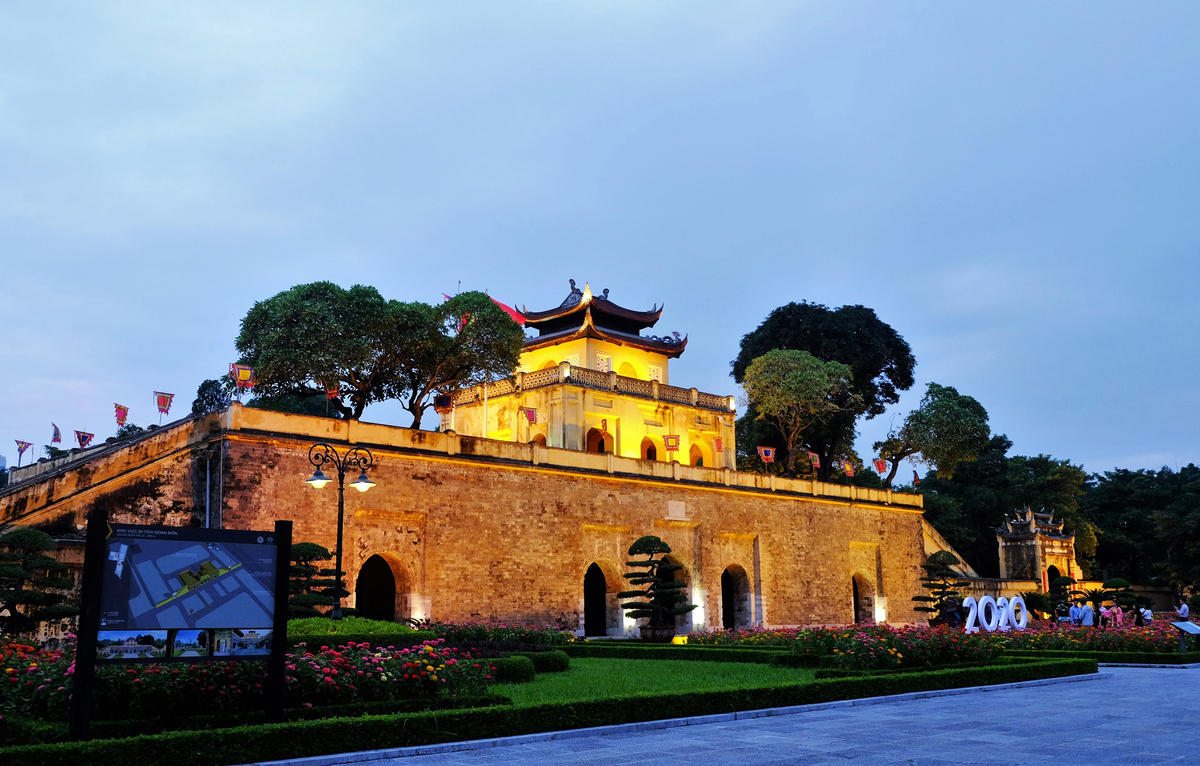 Thang Long Imperial Citadel is a complex of relics associated with the history of Hanoi (in the past, it was called Thang Long-Dong Kinh). This archaeological site is a living testament to the Red River Delta civilization during the 13th century. Starting from the pre-Thang Long period around the 7th century, it passed through the Dinh and pre-Le dynasties, flourishing under the reign of the emperor, came to the Nguyen dynasty and persisted to these days.
Thang Long Imperial Citadel seems to be the favorite photoshoot place in Hanoi, which graduates commonly choose as a yearbook photo location. It is located right behind the most romantic street in Hanoi (Phan Dinh Phung Street). If you have a chance to visit Hanoi, do not miss Thang Long Imperial Citadel.
11. Dong Xuan Market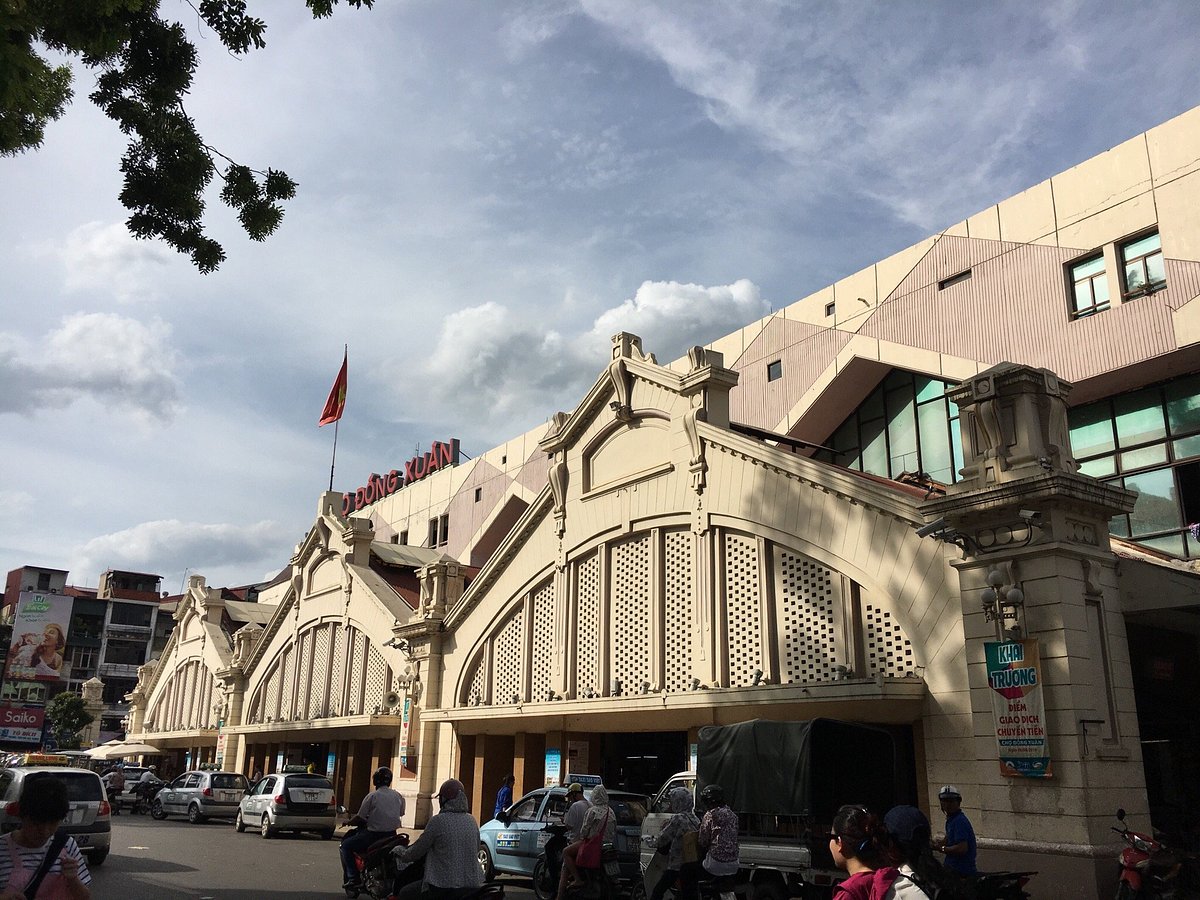 Referring to Hanoi's iconic place, it is impossible to ignore Dong Xuan market - one of the largest and oldest markets in the North. Not only is it a marketplace, but it is also known as "the culinary paradise in the heart of Hanoi" - where you can enjoy all the delicious specialties of the locals.
Coming to Dong Xuan market on the weekend, you can step into the walking street in Hanoi to find another appearance of the market, covered with light and food.
12. Ho Chi Minh Mausoleum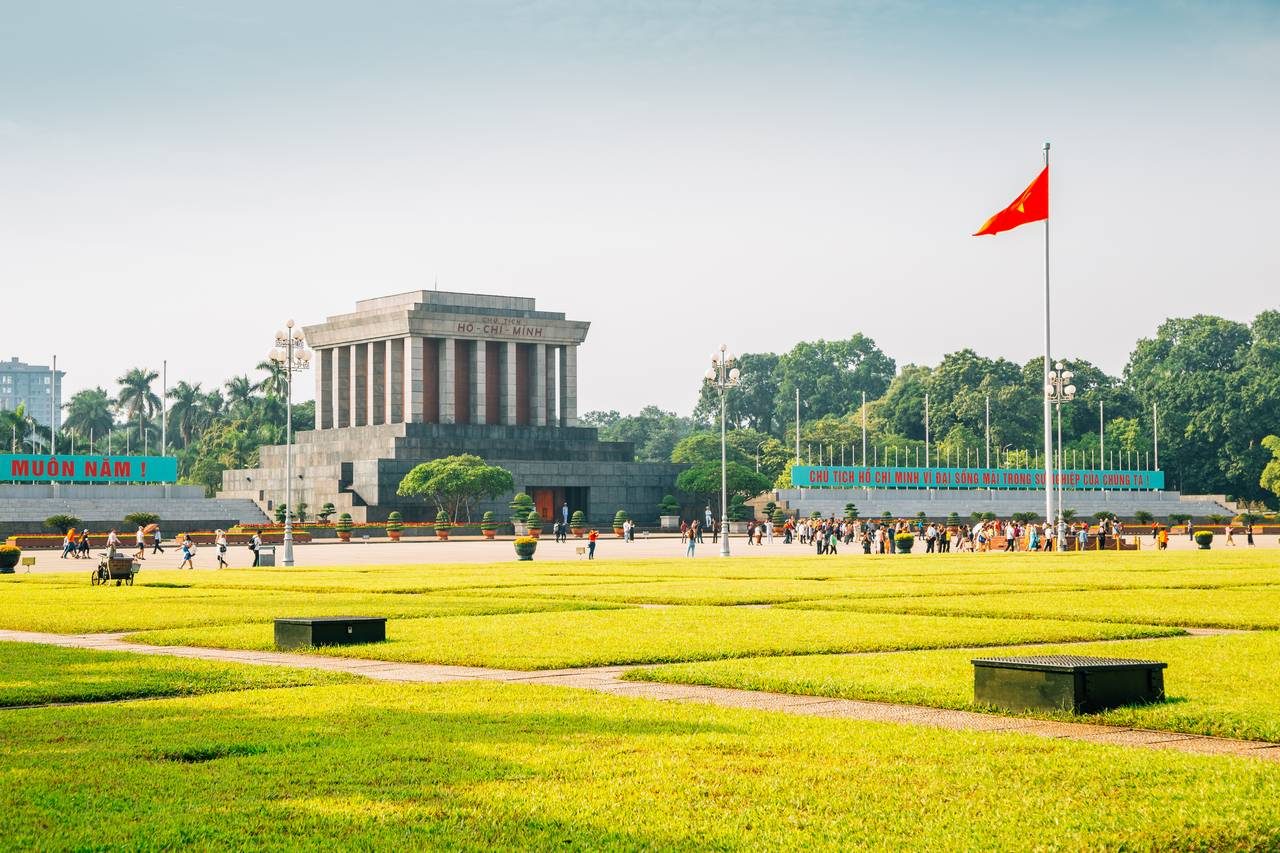 Ho Chi Minh Mausoleum started construction on September 2, 1973, made from black jet stone, brocade marble, and onyx. The Mausoleum is located near Ba Dinh Square and Presidential Palace, where Uncle Ho's stilt house is. Ho Chi Minh Mausoleum is a work of great significance expressing deep affection for the beloved leader. Here, you can visit a beautiful square with a flag ceremony every morning.
Final words: Hanoi is an indispensable destination when you visit Vietnam. , a professional , designs your custom Hanoi trip to fit any tailor-made requirements. We are a local based in Hanoi. Our tour guides own outstanding expertise to be your travel mate.
Contact us today to start designing your trip.