A visit to Thailand would not be a completion if you do not visit Thailand Pattaya Beach: explore our suggestions on luxury hotel beaches from a local tour operator.
Are you planning to travel around Thailand Pattaya Beach and want to find an ideal place for your memorable stay? As the leading local , World Mate Travel helps you list here illustrative hotels and resorts around Thailand Pattaya Beach.
The beach city has a lot to show amazing beaches and magnificent nature. Besides, tourists also have a chance to enjoy the most happening shores to tranquil beaches. There is a lot to choose from. This article suggests ideal hotels and resorts for your trip to Thailand Pattaya Beach.
Discover Thailand's beach city: Pattaya Beaches
As a beach city in Chon Buri province, Pattaya is a perfect tourist attraction, especially for beach lovers. In the past, Pattaya was a little fishing town with out-of-date facilities, and the village seemed to live in a tranquil atmosphere after a long day of hard work. However, the beach town is rapidly changing to become one of the most attractive tourist places in Thailand.
Thailand Pattaya Beach currently attracts about 10 million tourist arrivals annually for its landscapes and fascinating tourism activities. Additionally, there are a lot of state-of-the-art stores, hotels and luxury resorts, restaurants, and dynamic tourism spots, which will delight tourists all the day
Besides, tourists must be seduced by smooth white-sandy beaches and coastlines and immerse themselves in a hustling and bustling nightlife. Enjoying the modern and traditional shopping atmosphere in Thailand Pattaya beach while sitting in a typical bar is one of the best experiences.
An suggests that tourists can visit Thailand Pattaya beach at any time throughout the year. However, the best time to visit Thailand Pattaya Beach is from November to the next February. Since Thailand Pattaya beach has a little rain and the weather is pretty cool for outdoor tourism activities.
Featured Tour:
Top must-stay accommodations nearby Thailand Pattaya Beach
Royal Cliff Pattaya: 5-star hotels in Pattaya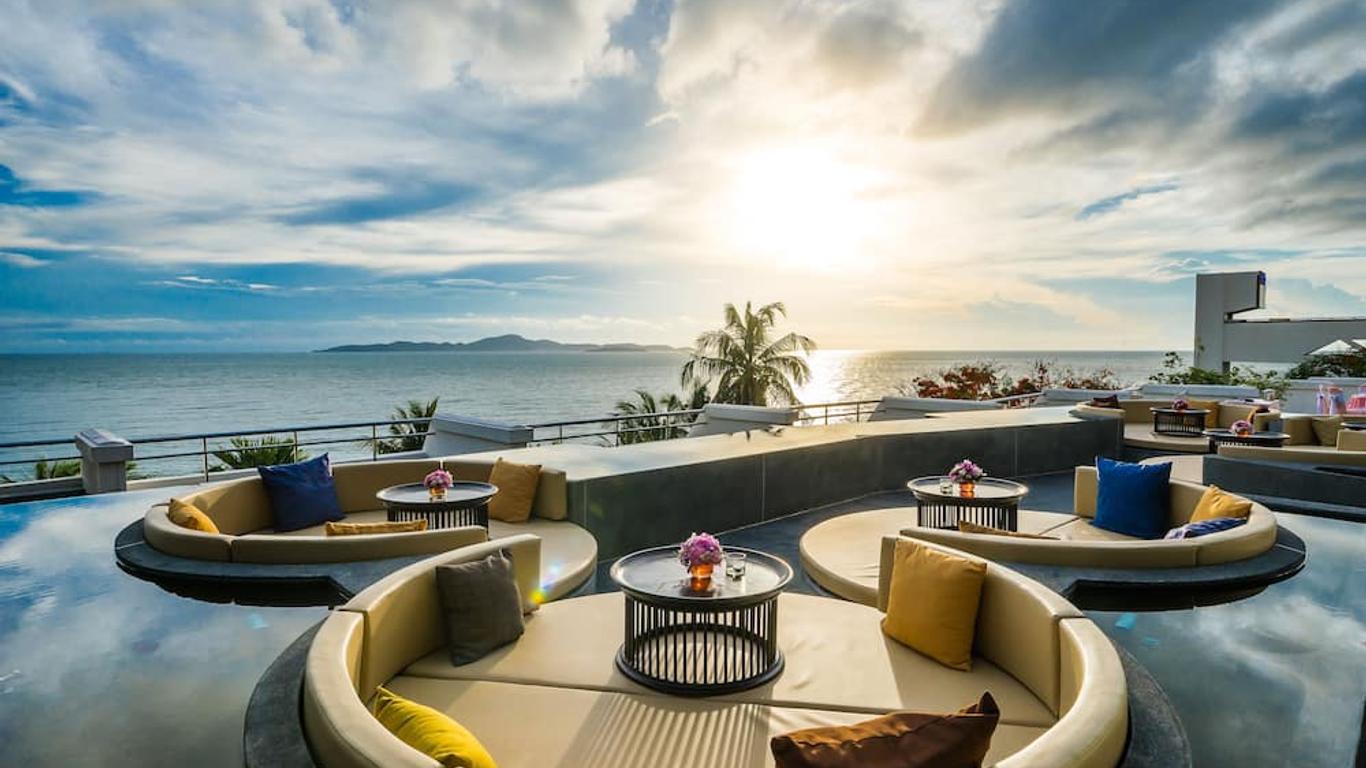 As one of the best resorts in Thailand Pattaya Beach, Royal Cliff Pattaya, brings luxurious living spaces for guests. The idea of combining Thailand's rich history and cultural heritage, the 5-star resort nearby Thailand Pattaya Beach has brought a vibe of Thai people into guests' living spaces.
Staying at Royal Cliff Pattaya, you will use various state-of-the-art facilities and amenities such as massages and spas, meeting rooms, restaurants, etc. If you are looking for a place to hold an event or conference, Royal Cliff Pattaya will be perfect since the resort near Thailand Pattaya Beach has spacious and modern facilities. It is suitable for organizing conventions, exhibitions, product launches, weddings, and concerts.
Besides, Royal Cliff Pattaya is right on the beach, so you can enjoy the pristine and clear waterways of the beaches. Taking a walk and watching the sunset, let's try.
Cosy Beach Hotel Pattaya: A perfect stay for family trips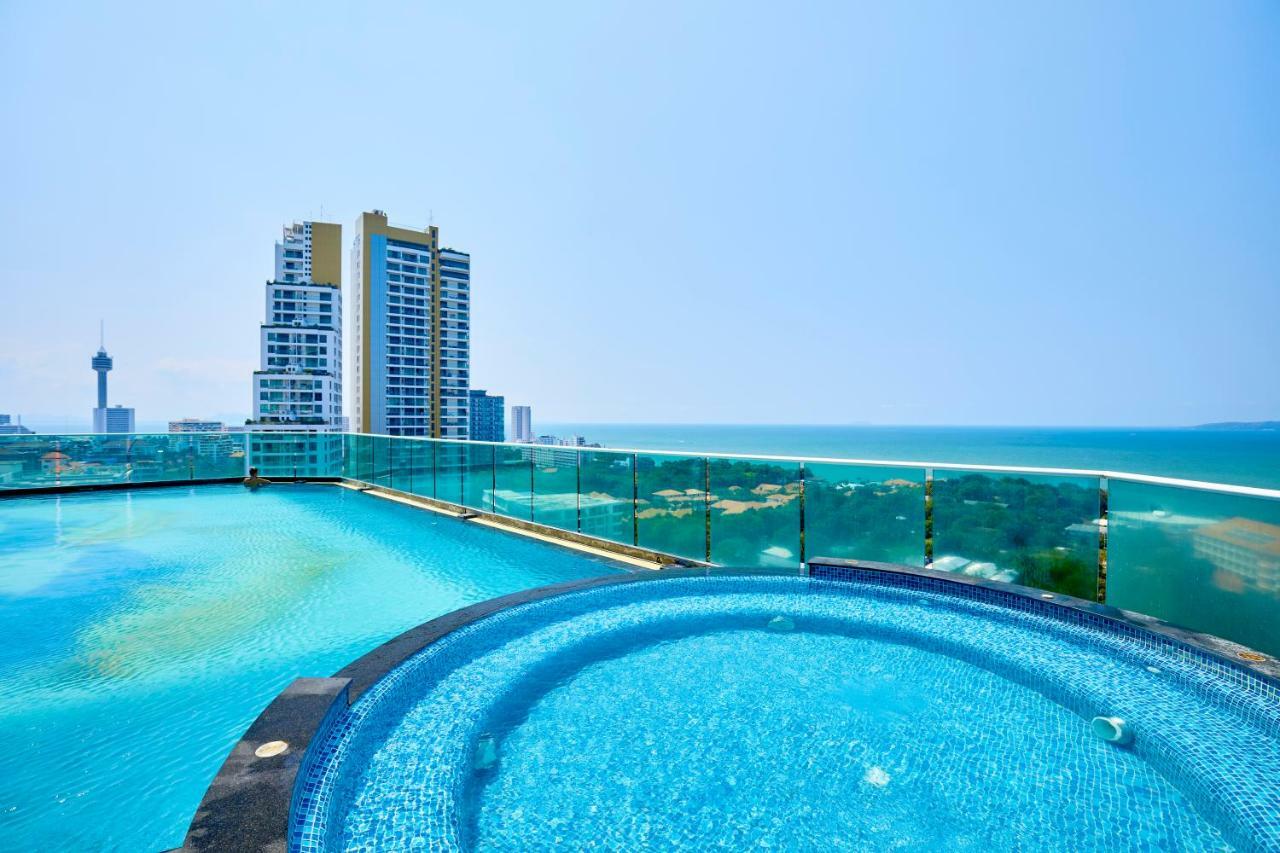 With its distinctive architectural design, Cosy Beach Hotel Pattaya is an excellent option for relaxation. Staying here, you will feel a family-friendly environment and atmosphere. Thus, the Cosy Beach Hotel around Thailand Pattaya Beach is suitable for families and a group of families. It offers various services which feel like you are at your sweet home including air-conditioning, a fridge, and a minibar in the rooms.
Besides, it is a swimming pool right in the hotel. You can enjoy a cool pool and free breakfast. Additionally, a stay at Cosy Beach Hotel Pattaya allows tourists to go around famous tourist attractions such as Pattaya Hill Top, Pattaya City Sign, etc. Lying on the couch and enjoying the atmosphere at Cose Beach Hotel Pattaya will complete your trip.
Golden Beach Pattaya: an Ideal place for a luxury stay

Located in Central Pattaya, Golden Beach Pattaya offers a nice and restful space for tourists. Along with resorts and hotels nearby Thailand Pattaya Beach, Golden Beach Pattaya provides tourists with a pleasant and convenient stay. Since this Pattaya hotel will satisfy each desire with a wide range of services such as comfortable hotel rooms, spas and massages, restaurants, and other services.
Besides, you can have a chance to contemplate the true beauty of pristine beaches nearby Golden Beach Pattaya. Moreover, tourists can enjoy plenty of tourism activities, especially outdoor activities on the beach since Golden Beach Pattaya offers an ideal location for those activities. Enjoy a fascinating cocktail in a clean blue sky on the beach and it will make your trip more complete than ever.
Related article:
Mike Beach Resort Pattaya: a must-stay resort of Pattaya beaches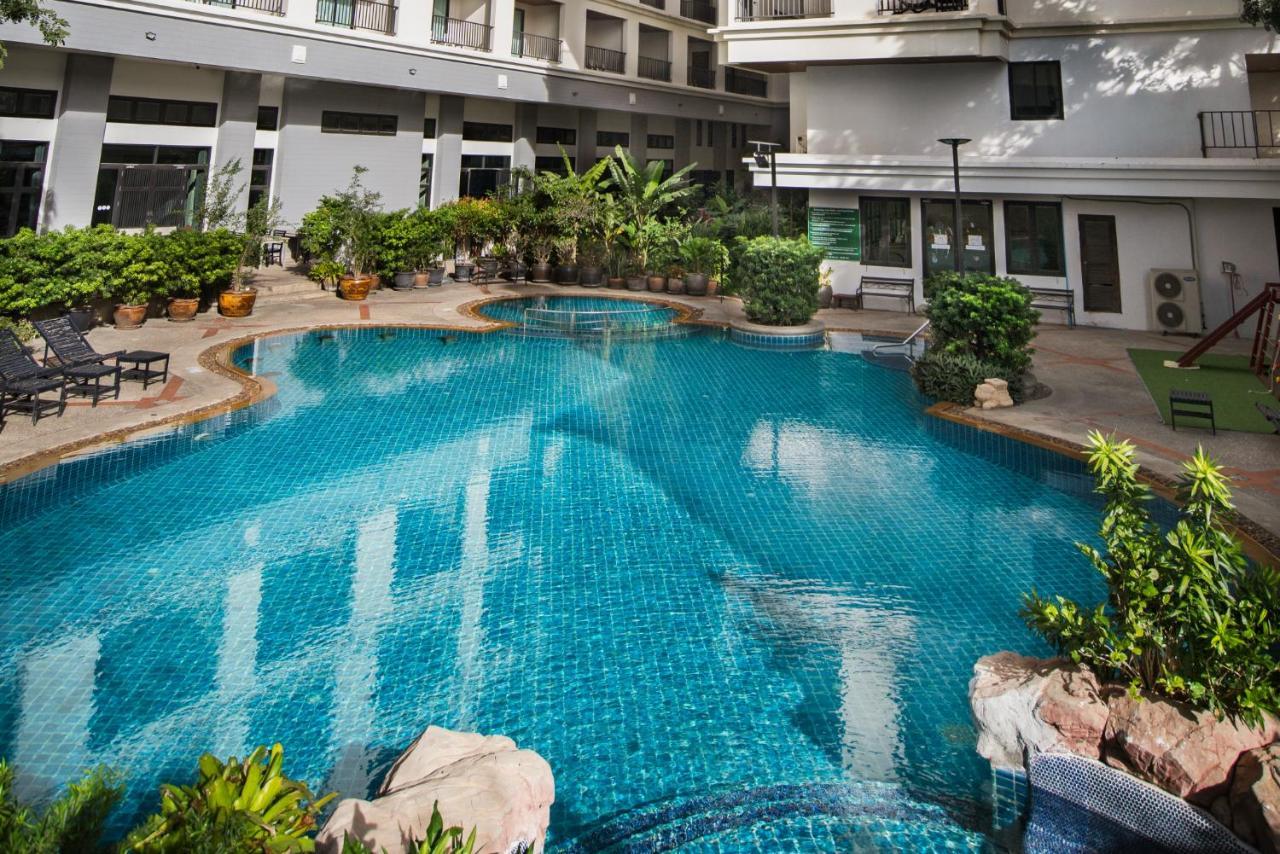 Among the best resorts and hotels around Thailand Pattaya Beach, Mike Beach Resort Pattaya is one of them. Locating on Pattaya Beach Road makes the resort a perfect option for beach lovers. You can use a range of well-furnished rooms designed with all the necessary and lavish facilities and amenities. A comfortable and convenient stay at Mike Beach Resort Pattaya will finish your journey to Thailand Pattaya Beach.
In addition, tourists can find all luxurious services if they stay at Mike Beach Resort Pattaya. It includes an outdoor pool and a pool for kids, luxury restaurants, and meeting rooms for conferences. In particular, if you visit Thailand Pattaya on a rainy day, you can go around and enjoy a coffee shop right at the resort.
Related Tour:
Pattaya Beach Road: The best things to do - Completed Guide from a local tour operator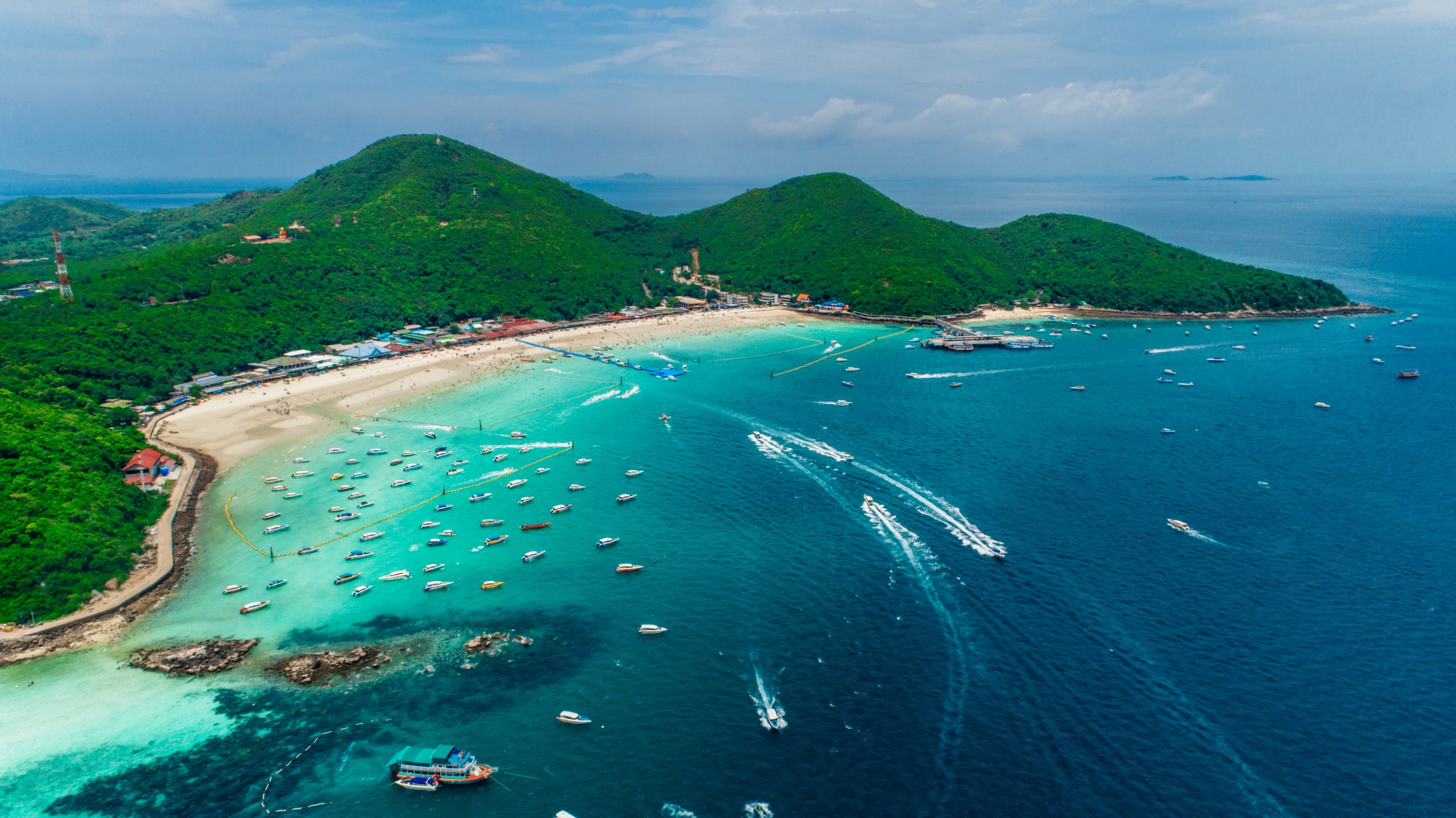 Among lots of the best resorts and hotels around Thailand Pattaya Beach, tourists should not miss a chance to go around Pattaya Beach Road. According to a , you should wander along Pattaya Beach Road since you will find a paradise for locals and tourists to go for fun.
Watching Tiffany's Show Pattaya
Tiffany's Show Pattaya is one of the places that you have to visit on the Pattaya Beach Road around Thailand Pattaya Beach. Founded in 1974, Tiffany's Show has over 40 years of development and still exists now. The show has attracted a huge amount of tourists. They are both international visitors and locals with radiant stages, high-tech lighting and sound systems, gorgeous costumes, and skilled performers. All combined bring you both visual and auditory enjoyment.
Recommended visiting time: 1 - 2 hours.

Address: No. 464, Soi Pattaya 2, Muang Pattaya, Amphoe Bang Lamung, Changwat Chonburi 20150, Thailand.
Explore the Sanctuary of Truth Museum
The place is built of pure mahogany and teak, becoming a tourist attraction for most tourists. Its architectural design is inspired by traditional Asian art and dynamic Siam style. The sanctuary is a combination of religious myths from Buddhist and Hindu mythology from Thailand, China, Cambodia, and India. It uses art and culture to reflect Eastern philosophy. Tourists can take a ride and enjoy the fresh air around the museum.
Opening time: 08:00 - 18:00 (ticket available until 17:00)

Address: No. 206/2 Moo 5, Pattaya-Naklua Road, Banglamung, Chonburi 20150.
Go sightseeing at Nong Nooch Tropical Garden
On Pattaya Beach Road, tourists can visit Nong Nooch Tropical Garden which contains a man-made lake. The view here is supper cool, surrounded by pavilions, terraces, and towers. You can see it looks like a painting. Besides, there is a cultural village inside. So travelers can explore Thai culture.
Opening hours: 08:00 - 18:00

Address: No. 34 Na Chom Thian, Sattahip District, Chonburi 20250, Thailand.
Wrapping Up
What can you expect for your trip to Thailand Pattaya Beach? It must be sunny and smooth white-sandy beaches with crystal clear water, shopping malls, restaurants, and food stalls serving finger-licking dishes. It would be such a perfect trip with tons of exciting activities. That's why you should put Thailand on the top list, and Thailand Pattaya Beach is a must for you.