When, it is essential to know the routes of the train station Chiang Mai to get to other places like Bangkok. Explore guidelines here for easy journeys.
As one of the most common cities in Thailand, Train Station Chiang Mai will become a must-visit getaway in the Northern part of Thailand. Every year, Chiang Mai Train Station handles about 1 million passengers. Besides, Chiang Mai Train Station is the terminus of the Northern part of Thailand's Railway.
Chiang Mai Railway Station was constructed in 1922 and became the first train route as far as Lamphun. Additionally, the part of the track linking Lamphun to the current one from Bangkok was successfully constructed 4 years later in 1926. It completed about 661 km in the Northern Line which links Chiang Mai to Bangkok.
I. A new Bangkok to Chiang Mai train 1st class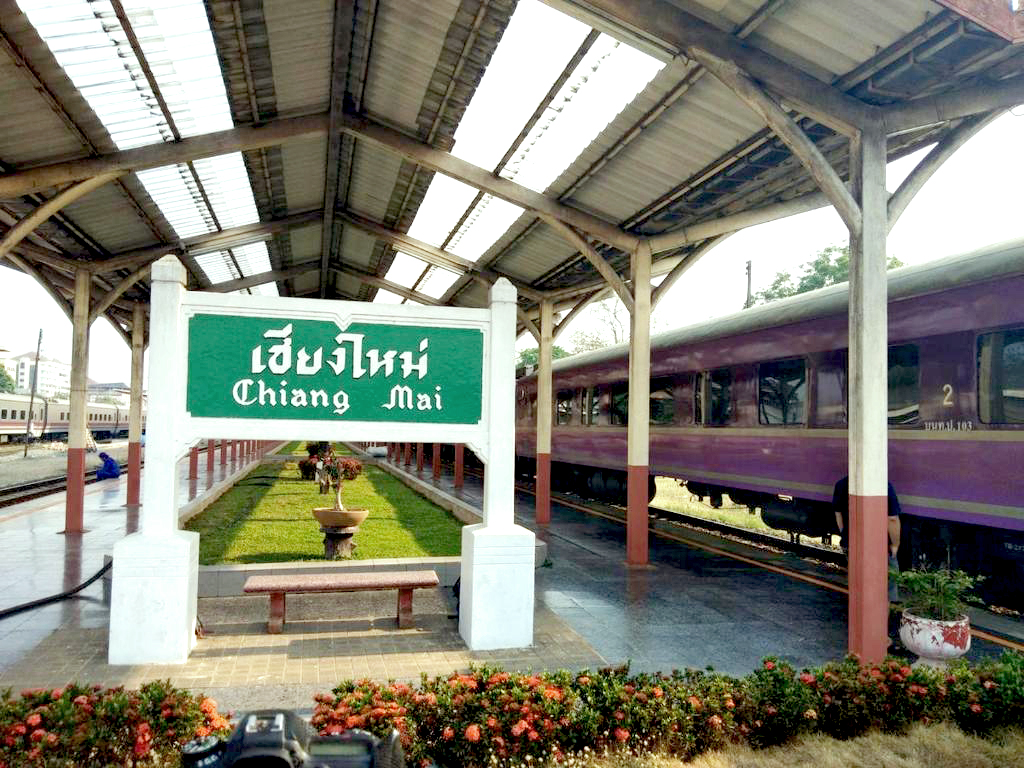 Taking an overnight train from Bangkok to Chiang Mai or Chiang Mai to Bangkok has gradually become popular to travel between two cities in Thailand. The State Railway of Thailand has offered new train carriages from Bangkok to Chiang Mai since 2016. They include Train No. 9 and Train No. 10, powered by electricity. Therefore, it is calm when compared to other trains.
Remember that the State of Railway Station in Thailand will not replace the old carriages. Besides, The Express Line and the Rapid Line are used as the older train stations, so tourists should select carefully upon buying train tickets.
Featured article:
1. Bangkok to Chiang Mai train 1st class: The Train Times and Timetables
If you want to take a train from Bangkok to Chiang Mai train 1st class, Train No.9 will leave the Bangkok Train Station, called Hua Lamphun Station) at 6:10 pm. Besides, the train arrives at Chiang Mai at about 7:15 am. Moreover, the train from Chiang Mai to Bangkok train No. 10 will leave Chiang Mai Train Station at about 6:00 pm and reach Bangkok at 6:50 am. It seems that both trains are available every day.
Please remember that passengers should come to the train station about 30 minutes before departure time. Besides the trains of No.9 and No.10, there are many trains between Bangkok and Chiang Mai. However, those can be older, slower, and cheaper. Therefore, tourists need to quote the correct train while buying the proper train tickets.
2. First-class 1st class sleeper train from Bangkok to Chiang Mai
If you like to stay at the more private space in the train station Chiang Mai and do not mind spending extra, travelers consider the first-class 1st class sleeper train Bangkok to Chiang Mai. It includes a private space for 2 passengers. In detail, each train has about 12 private rooms with shared shower rooms, equipped with hot water and a toilet.
Moreover, if passengers come in a group of 4 or 5 and want to sit together for a night or a 2-kid family, the cabins will be decorated with an interconnecting door that can be locked or unlocked as you expect.
3. Sleeper train Bangkok to Chiang Mai: facilities in the train
The 1st class sleeper trains from Bangkok to Chiang Mai offer dinner meals that tourists can buy snacks, drinks, or food if they want. The food sold here is frozen. In addition, the train can have about 7 to 11 convenience stores, and the price is so reasonable.
Located in the perfect place, passengers have dinner to chill out and socialize with other travelers. Besides, those traveling on the second-class sleeper train station Chiang Mai ticket get free on-board wifi. Nevertheless, mostly the wifi speed is pretty weak, whereas the signals of mobile phones, 3G/4G are getting better.
The passengers going on the first-class ticket can take their orders via the LCD touch screen within the train cabin or rooms. Besides, the train also offers food delivery services while traveling. The dinner will close at 10:00 pm and re-open at 5:00 am for breakfast.
Featured Article:
4. Luxury train Bangkok to Chiang Mai: where to buy tickets
As you might not know, the easiest way to get a train ticket is through the SRT website or ticket agents. Besides, buying tickets can be bought before the trip about 60 days after departure day or until about 2 hours before this time. Tourists can use credit cards to pay, and then the train owners will be issued e-tickets as formatted in PDF when the payment is successful.
If passengers prefer paying in cash, they can purchase at the train station Chiang Mai. In Bangkok, they should head to Hua LamPhong Railway Station, a 10-minute walk from Hua LamPhong MRT Station.
In case, you are departing from Chiang Mai to Bangkok, and then you will go to Chiang Mai Railway Station, about 2 km away from downtown. They can ride a songthaew or take a public bus. Maybe you can take Grab, which is the most popular transportation service in Southeast Asia, similar to UBER.
It is critical to ask for train No.9 or train No.10 upon purchasing your 1st class sleeper train tickets. In case running out of train tickets at Chiang Mai, don't worry since you can take an overnight sleeper bus.
II. World Mate Travel, a leading international travel agency in Vietnam

As a top , World Mate Travel has a chance to customize package tours in Southeast Asian countries such as , Thailand, , , and so on. Therefore, we are experts in those countries from transportation, cuisines, cultures, and tourist attractions.
The article has just provided tourists with detailed information of what is the train station in Chiang Mai, how to transport from Bangkok to Chiang Mai, and Chiang Mai to Bangkok. Hopefully, our sharings will help you to book the right train.