Vietnam owns more than four thousand years of history building and defending the country. With a long history of many ethnic groups living together, the Vietnamese people have many unique cultural features. In addition, the nature of Vietnam is influenced by a monsoon tropical region next to the East Sea that has brought our country to many cultural and religious sites that the world must recognize.
A World Heritage Site is a landmark or area selected by UNESCO. They can be cultural, historical, scientific, or other sites protected by law and international treaties. Talk about one of the world heritage sites in Vietnam, they are significantly crucial for the collective good of human beings.
In this article, we introduce you to 8 UNESCO world heritage sites in Vietnam, enriching your in 2023.
UNESCO world heritage sites Vietnam
World heritage sites in Vietnam can be a place, monument, or scenic spot of a country, including a forest, mountain range, lake, desert, building, architectural complex, or city, nominated and managed by UNESCO.
World Natural Heritage in Vietnam
We own three breath-talking places recognized as world heritage sites in Vietnam. They are three Creation masterpieces that you cannot find any other copy in other countries. Each of Vietnam's natural heritage sites fascinates visitors with the raw beauty of nature, landscapes, and ecolodges.
1. Ha Long Bay- Quang Ninh Vietnam
Ha Long Bay is on top of world heritage sites in Vietnam with a total of 1.553 km2, including 1,969 named and unnamed islands. The core area of Ha Long Bay has an area of 334 km2 with more than 775 large and small islands, most of which are typical limestone islands. This UNESCO world heritage site in Vietnam owns a unique landscape due to the diverse shapes of rocky islands, blending with the sky and sea. It draws a magnificent ink painting, especially at dawn and dusk.
Ha Long Bay is beautiful in four seasons. Each season indicates its own beauty, attracting domestic and foreign tourists to travel around the year.
In 1994, due to its exceptional landscape, Ha Long Bay was recognized as a world heritage site in Vietnam (by UNESCO). In 2000, It continued to be admitted by UNESCO for the second time as a World Geological Heritage for its geological and geomorphological values.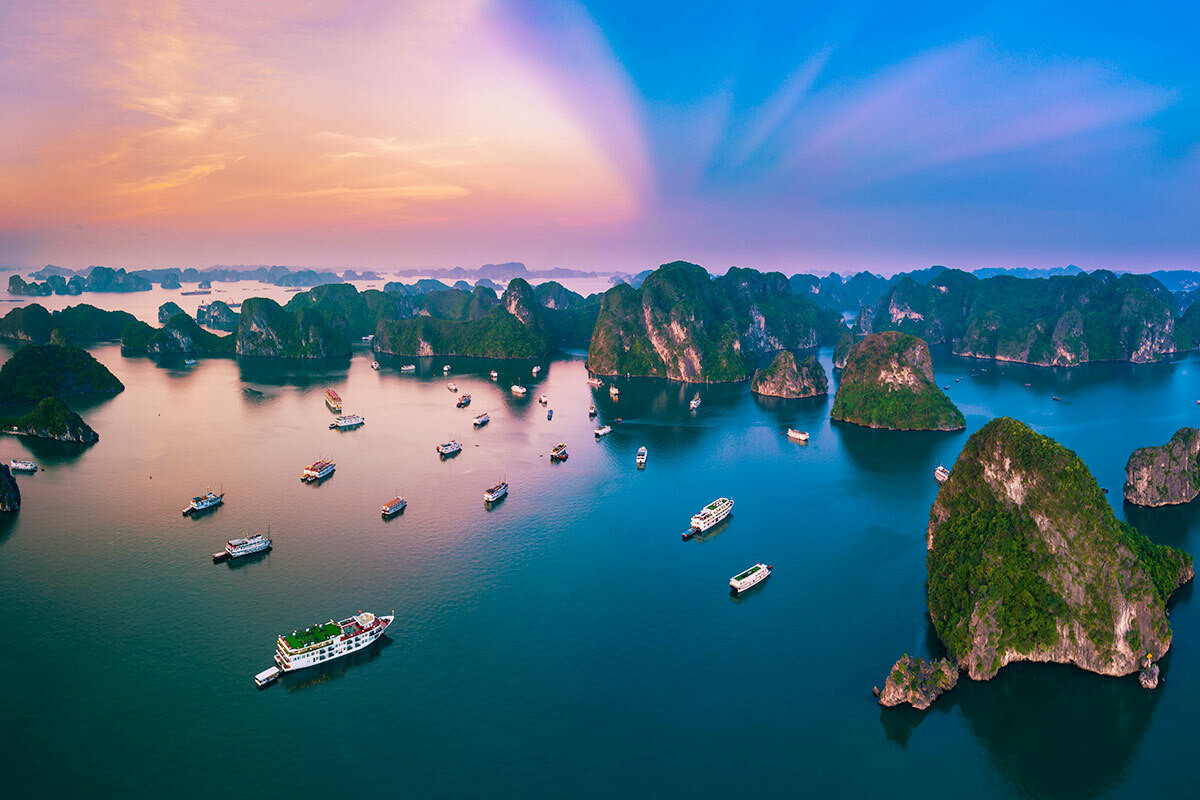 Explore:
2. Phong Nha - Ke Bang National Park (Quang Binh)
Phong Nha - Ke Bang National Park is located in Central Vietnam. With a total area of 343,300 ha, Caves within the world heritage site have over 80km in length. But until now, domestic and foreign explorers have only explored more than 20km.
Phong Nha cave system originates from the South of the Ke Bang limestone mountains. The main entrance of this cave system is Khe Ry and En caves, located at an altitude of about 300m above sea level. Those cases distribute in the form of branches running in the northeast-southwest direction.
Besides the value of geological history, topography, and geomorphology, this world heritage site in Vietnam is also endowed by nature with mysterious and majestic landscapes. Typically, Son Doong Cave is the world's largest natural cave.
Phong Nha - Ke Bang National Park was recognized as a world heritage site in Vietnam by UNESCO according to geological and geomorphological criteria in 2003. Similar to Ha Long Bay, it was admitted for the second time as a World Natural Heritage with biodiversity and ecology in July 2015.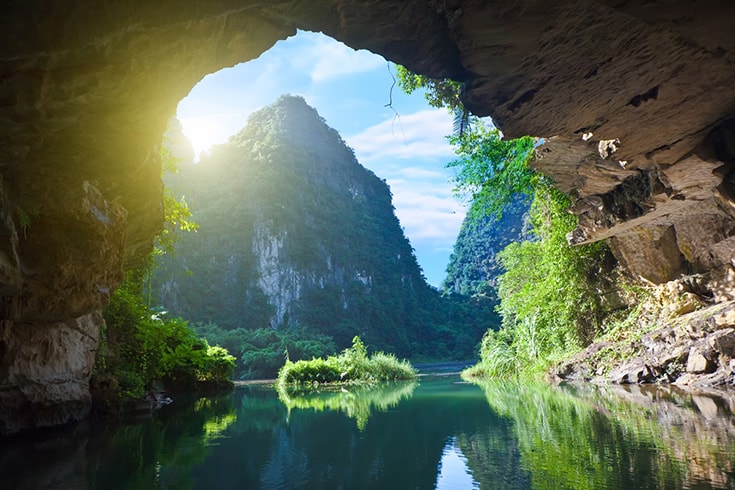 3. Dong Van Plateau (Ha Giang)
Dong Van Stone Plateau indicates impressive terrain with sharp cat ear rock mountains, deep gorges, steep cliffs, and pyramid-like peaks. The cave system is numerous. Additionally, the rock gardens were created by nature, which not only helps develop tourism but also brings valuable milestones for science and research.
On October 2010, Dong Van Plateau was officially recognized as a world heritage site in Vietnam, issued by UNESCO. This Vietnam UNESCO site was named a Global Geopark by the Advisory Council of the Global Geoparks Network (GGN), currently the second tile in Southeast Asia.
Located at an altitude of nearly 1,600m above sea level, Dong Van Plateau is a Vietnam heritage site, conserving pieces of evidence of the Earth's evolution. It protects tectonic and geomorphological heritages. Not only unique value in geological value, but this travel destination also has a rich cultural heritage system, including tangible and intangible cultural heritage. Besides heritages bestowed by nature, Dong Van Stone Plateau also contains the unique cultural values of minorities.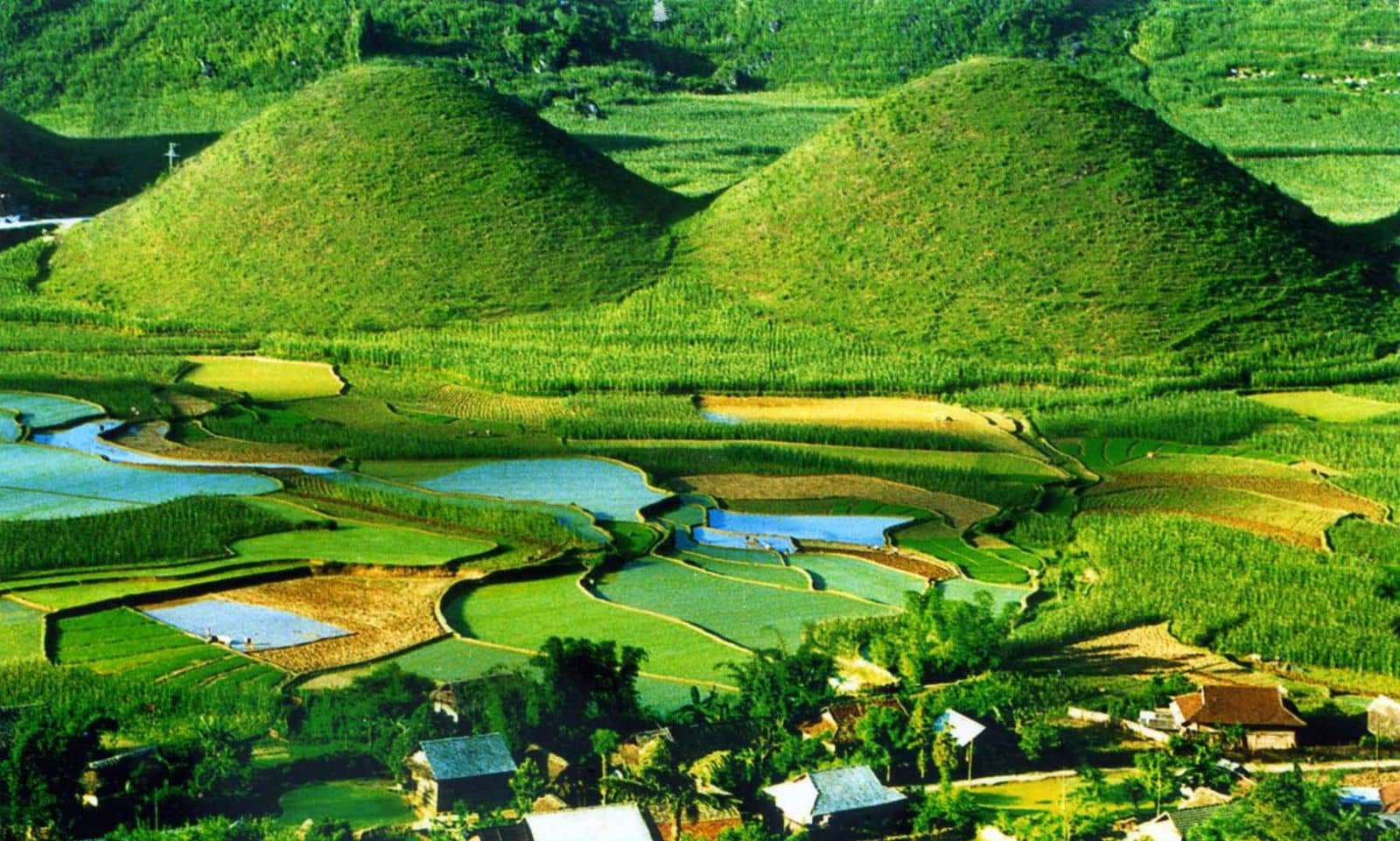 UNESCO Tangible Cultural Heritage in Vietnam
1. The complex of Hue Monuments
The Complex of Hue Monuments is a historical and cultural relic, advocated by the Nguyen Dynasty, built from the early 19th century to the first half of the 20th century. The Monument is located in the area of the ancient capital of Hue. These days, it belongs to Thua Thien-Hue province, Vietnam. The Complex of Hue Monuments was recognized as a world heritage site in Vietnam by UNESCO in December 1993.
This site introduces the diverse royal architecture, including citadels, palaces, mausoleums, temples, pagodas, towns, gardens, etc., which comprehensively reflects the appearance of an Eastern capital in its most brilliant development. Despite experiencing the destruction of wars, natural disasters, and the erosion of time, the architectural complex is still intact and preserved.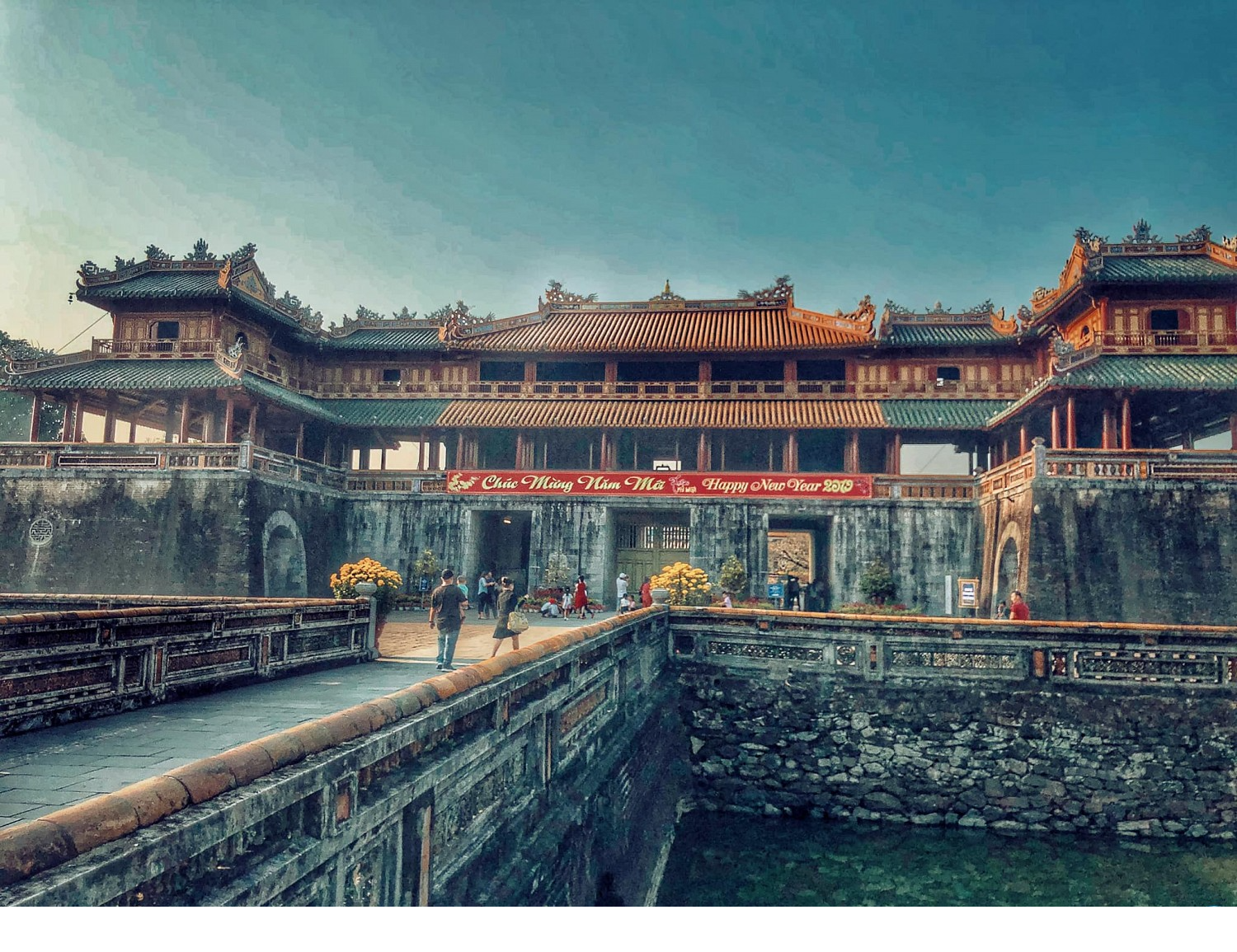 Explore:
2. Hoi An Ancient Town
The ancient town of Hoi An is a model of a traditional port town in Southeast Asia that is preserved intact and thoughtfully. Most of the architecture here is in ancient styles of the 17th to 19th centuries. Hoi An is also a small city with many imprints of cultural mixing and interference. Assembly halls and temples bearing traces of the Chinese styles are located next to traditional Vietnamese townhouses and houses with French architectural style.
With outstanding values, at the 23rd session on December 4, 1999, Hoi An ancient town was recognized as a world heritage site in Vietnam and issued by UNESCO.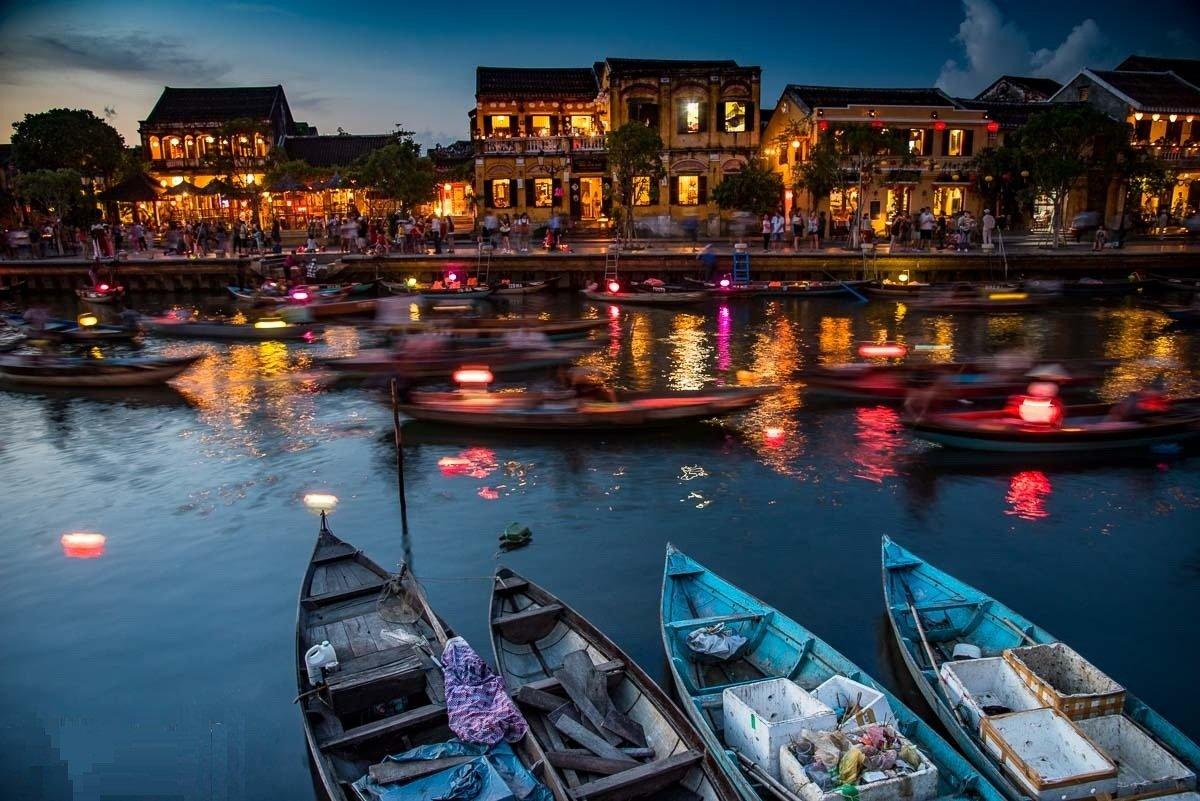 3. My Son Sanctuary
My Son Sanctuary, located in Quang Nam Province, is a complex of many Champa temples in a valley about 2 km in diameter surrounded by hills and mountains. In the past, it used to be the place to organize sacrifices or the tombs of the Champa kings or princes, national favorites.
In 1999, My Son Sanctuary was recognized as a world heritage site in Vietnam (by UNESCO). Most of the architecture and sculptures in My Son were influenced by Hinduism. Most of the temples and towers face the east-east direction. Except for a few towers facing west or east-west direction, it expressed the afterlife thoughts of the deified kings after death and showed nostalgia for their ancestors.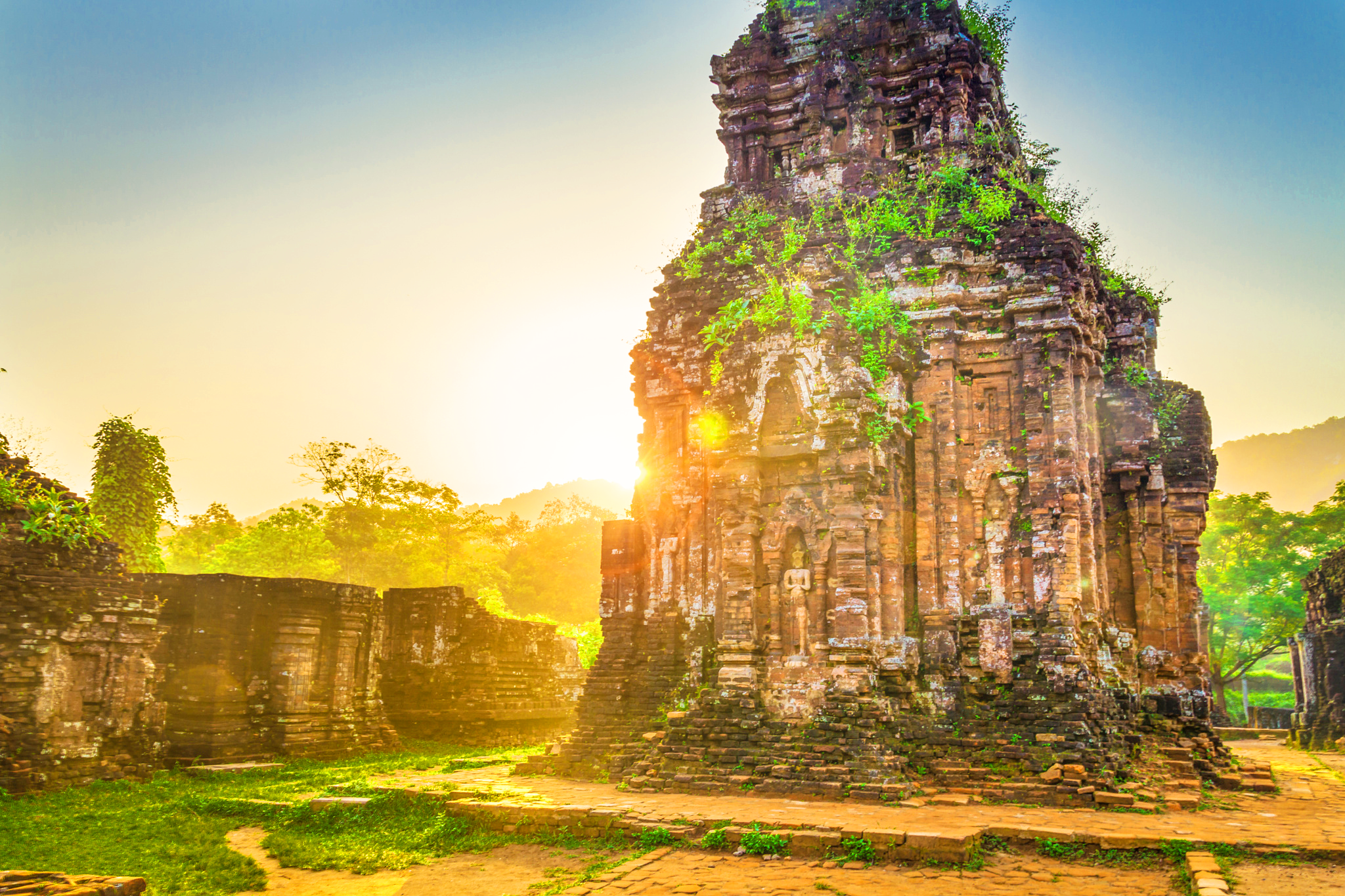 4. Thang Long Imperial Citadel
Thang Long Imperial Citadel is a complex of relics associated with the history of Thang Long - Dong Kinh citadel, starting from a Nam dominated the 7th century. Flourished under the Ly, Tran, and Le dynasties, this world heritage in Vietnam is a massive architectural work built by kings in many historical periods and has become the most important relic in the system of Vietnamese monuments.
In July 2010, the Imperial Citadel of Thang Long – Hanoi was recognized as a world heritage site in Vietnam by UNESCO.
Explore: Full
5. Citadel of the Ho Dynasty
The Ho Dynasty citadel, located in Thanh Hoa province, is a solid citadel with unique large-scale stone architecture that was rare in Vietnam. In June 2011, after 6 years of submission of documents, the Ho Dynasty Citadel was recognized as a world heritage site in Vietnam by UNESCO.
After 10 years, this Vietnam heritage site has preserved and promoted its inherent value. It carried out many excavations and found many precious documents, contributing to restoration and embellishment.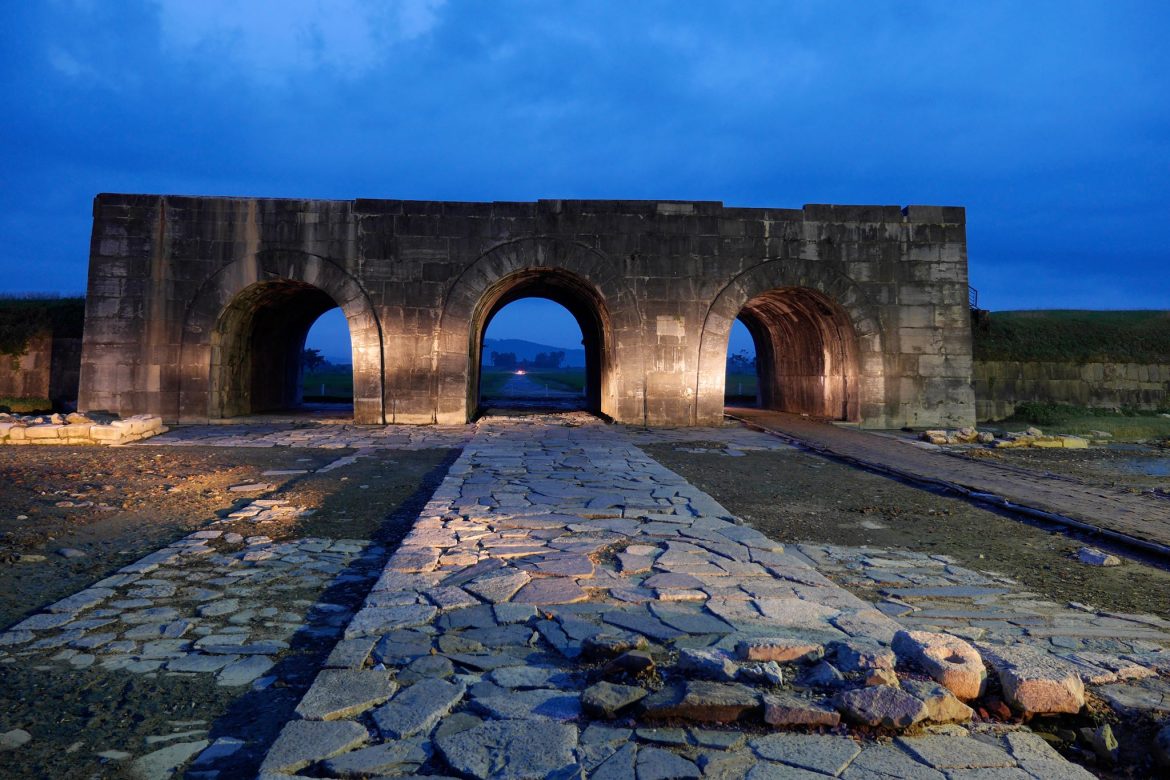 What UNESCO world heritage sites in Vietnam means to the tourism
UNESCO world heritage sites in Vietnam are a tourism resource with supper appeal, attracting more and more visitors to . Currently, the tourism industry considers a critical foundation and pillar for tourism economic development, in addition to the infrastructure, facilities, and human resources.
Vietnam heritage sites are also an active support tool in positioning the image and building a tourism brand in Vietnam. Leveraging those attractions, design a series of tours to help travellers explore the charm of Vietnam UNESCO sites.
is a trusted operating tours to all of the world heritage in Vietnam. Since the above hesitate sites are located in different parts of Vietnam, tourists need to select the fitting destinations.