From marvelous island escapes to sophisticated cultural aspects and culinary, south Vietnam travel offers both dynamic city life and tranquil countryside. Start your journey in Ho Chi Minh City, a metropolis offering a bustling and hustling city life with modern skyscrapers.
Then you will go along the Mekong Delta, where life takes place on the water as far as you can see. Visiting offshore islands such as Phu Quoc and Con Dao will welcome you with clear waterways and unspoiled landscapes.
Looking for a trip to Southeast Asia and wondering which places to visit in South Vietnam? The post will guide you to the top 5 destinations that should be on your South Vietnam itinerary.
Featured Tour:
Best time for South Vietnam travel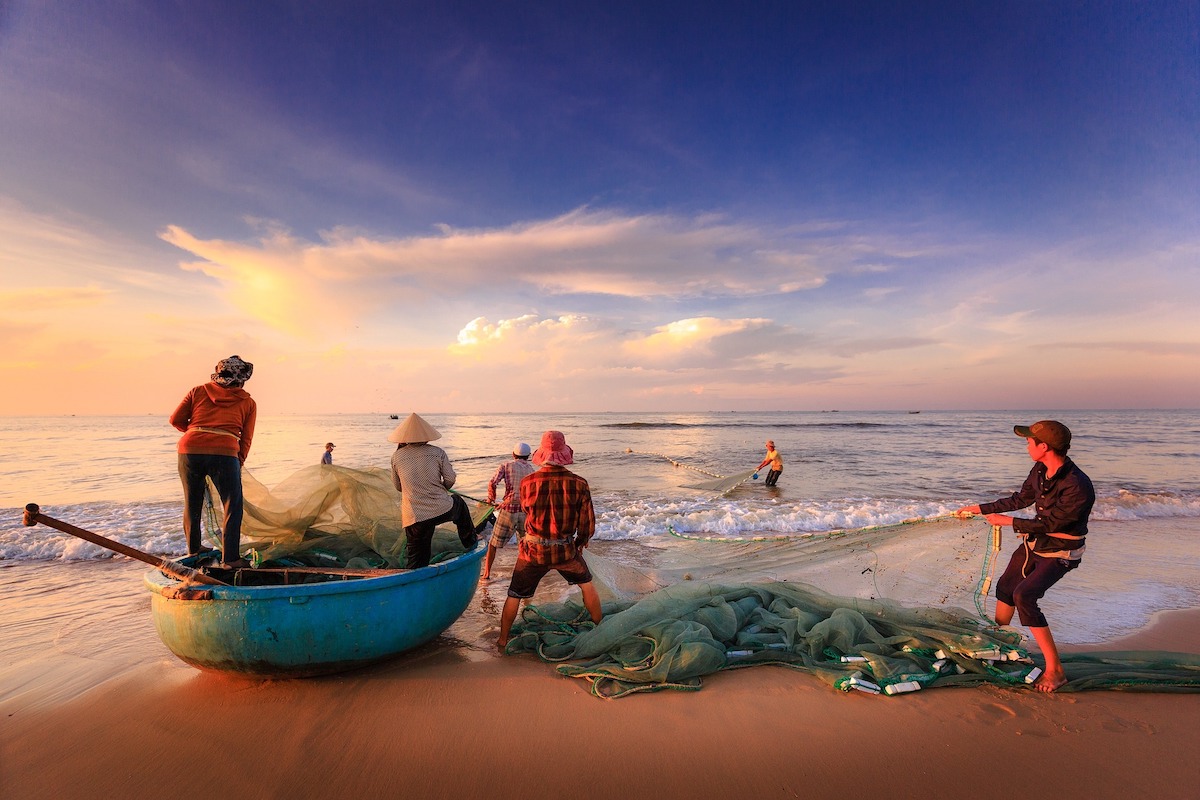 The weather in Vietnam is unique to each area. The best time to visit Southern Vietnam is from November to April. In Vietnam, it is the high season. If you visit Southern Vietnam, you will get the best weather in the southern part of the country.
The central part of Vietnam is from Hue along the coast to Mui Ne. It is warm and dry for most of the year. In July and August, tourists might find it humid and wet. From April, visiting Ho Chi Minh City, Can Tho, and Phu Quoc makes tourists feel humid and wet.
Featured Article:
South Vietnam Travel: Top places to visit in South Vietnam
Ho Chi Minh City - the most dynamic city in South Vietnam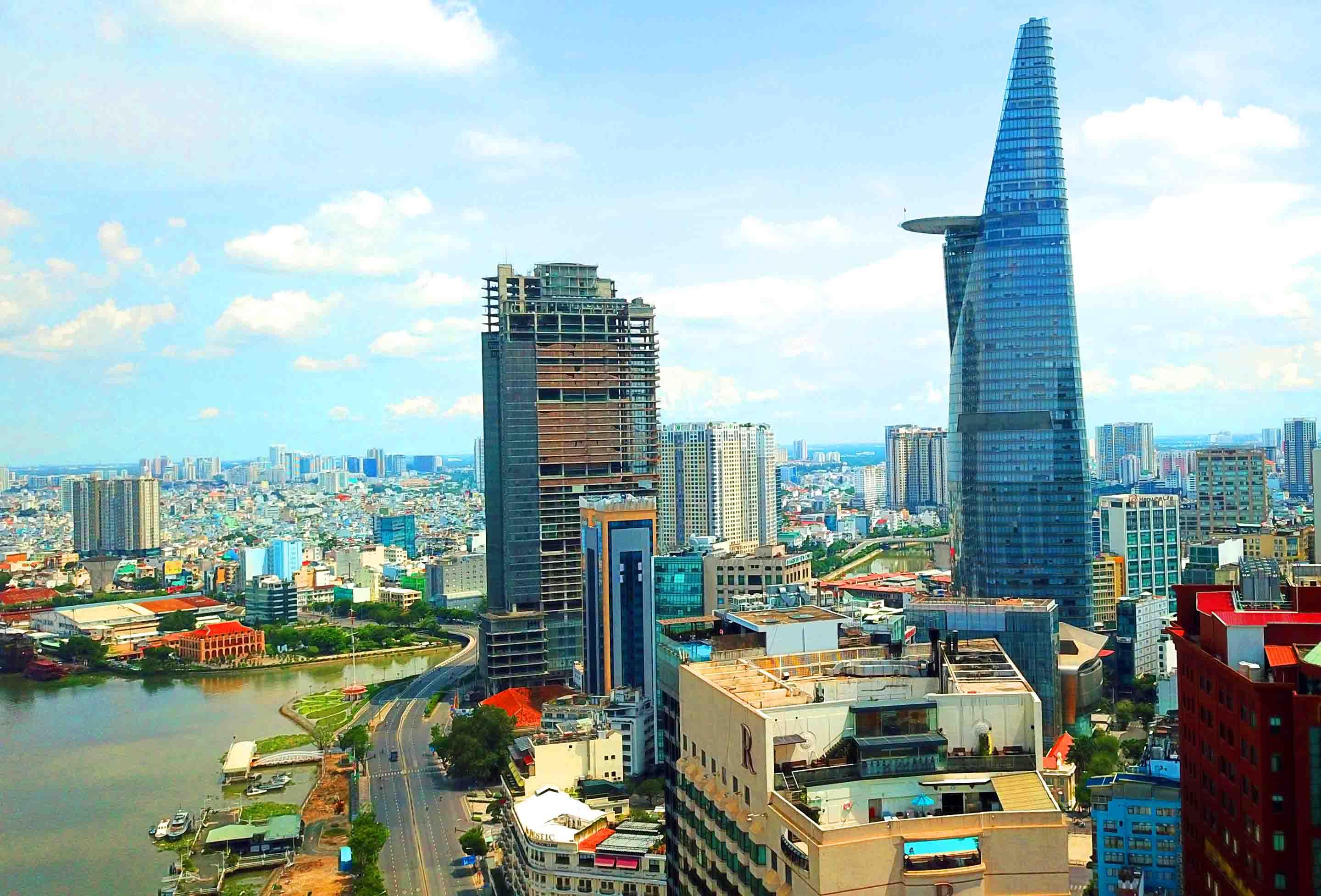 Thinking about the Southern part of Vietnam, you have to visit Ho Chi Minh City, also known as Sai Gon. It is one of the two cities in terms of policies, economy, and culture. There is no doubt to say that Ho Chi Minh City is one of the top places to visit in South Vietnam.
The city has dynamic and interesting places to explore such as Saigon Notre Dame Cathedral, Independence Palace, hustling Bui Vien Street, etc. Additionally, if you want to see more classic cultural aspects, taking a tour of Cu Chi Tunnels is ideal.
In South Vietnam travel, Landmark 81 is a must-visit place, the tallest skyscraper in the country until now. So when talking about South Vietnam travel, Ho Chi Minh is always on the list.
Featured article:
Kien Giang - things to do in South Vietnam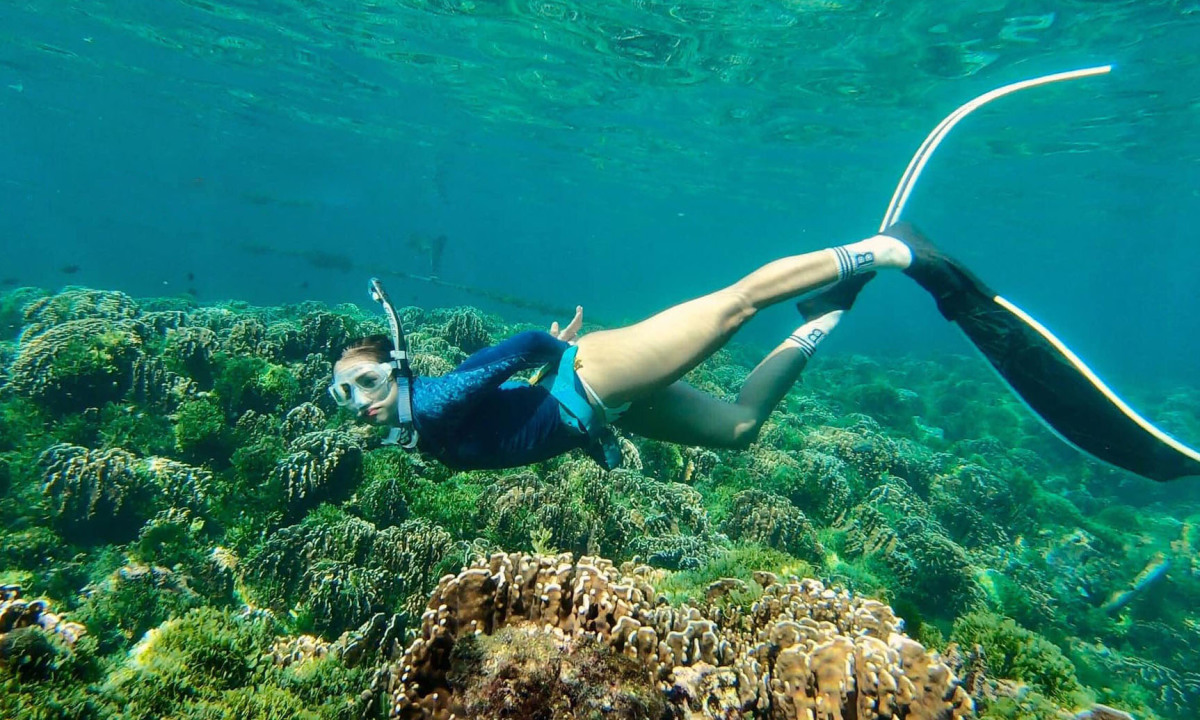 For South Vietnam travel, visitors should visit Kien Giang. It is the second-largest province in the southwestern part and the Mekong Delta. In Kien Giang, there is a miss if you go to the south without exploring the magnificent and stunning islands in Phu Quoc island.
Phu Quoc Island, also known as Pearl Island, will be an attractive destination for both domestic and foreign tourists. In addition, tourists should pay a visit to Phu Quoc Night Market, Ham Ninh Fishing Village, and beautiful beaches including Cua Can Beach, Dai Beach, etc.
Besides, tourists can have a chance to explore endless unspoiled beaches for water activities, romantic sunsets for Instagram feeds, and remote islands for exploration.
Beyond the white-sandy beaches with software sand, Phu Quoc Island offers various luxury resorts, chic restaurants, and spa treatments. You also visit traditional villages, sacred temples, and pagodas. Trekking through lush national parks can also please adventure-seeking visitors.
Featured Tour:
Can Tho - The ideal South Vietnam itinerary to explore floating markets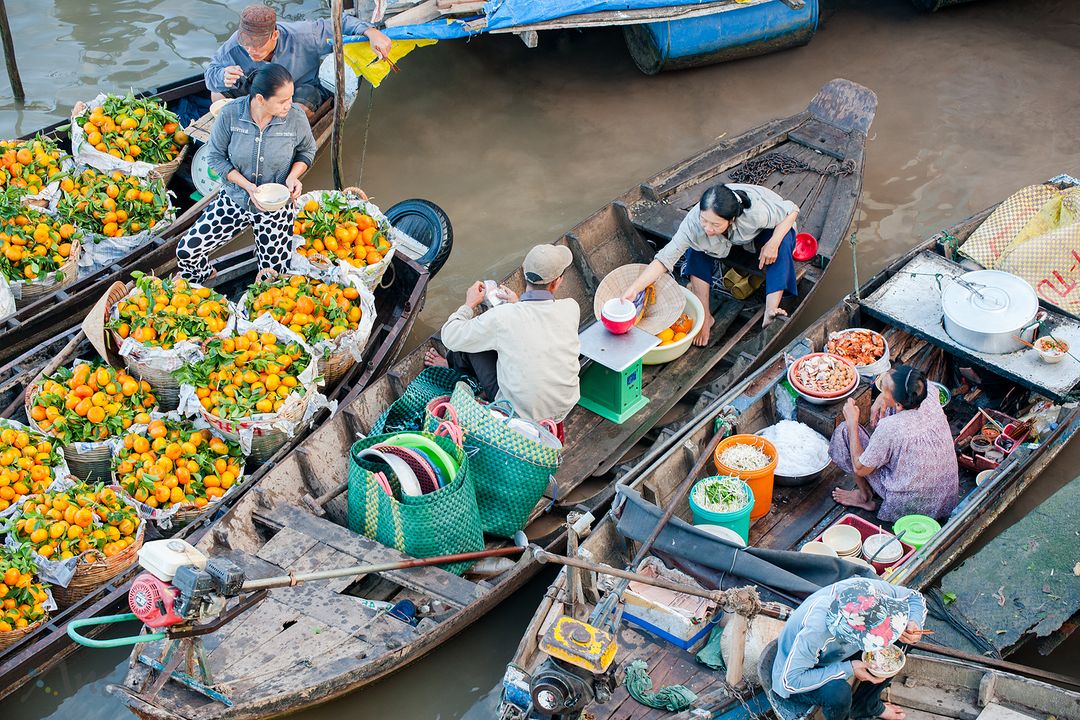 Located in the southern part of the Hau River and Mekong River, Can Tho is a perfect choice for your South Vietnam travel. As the largest city in the Mekong Delta area, Can Tho plays an important role in political, commercial, cultural, and transportation in Southern Vietnam.
During your South Vietnam travel, you will explore interesting places such as Binh Thuy Ancient House, Ninh Kieu Wharf, and Can Tho Bridge. Besides, strolling down the floating markets in Can Tho is one of the must-try experiences. In the floating market, you can taste local foods such as fish sauce, hot pot, grilled snakehead fish, delicious fried shrimp cakes, etc.
Vung Tau - the breathtaking Southern Vietnam beaches for sea lovers
During your South Vietnam travel, visitors should go to Vung Tau. It is a coastal city of Ba Ria - Vung Tau province. As one of the most hustling and bustling cities in the south, Vung Tau will be a nice place for spectacular Southern Vietnam beaches. Since it is a tourism hub for the economy, culture, and education in the south.
Vung Tau offers two main beautiful beaches such as Bai Sau and Bai Truoc beaches. Explore many South Vietnam highlights such as an impressive Jesus statue, a Buddha statue, and Vung Tau Sea Light.
Coming here, you can savor finger-licking and sophisticated local dishes: Khot Cake, stingray hot pot, and seafood.
Soc Trang - a nice choice for your holidays in southern Vietnam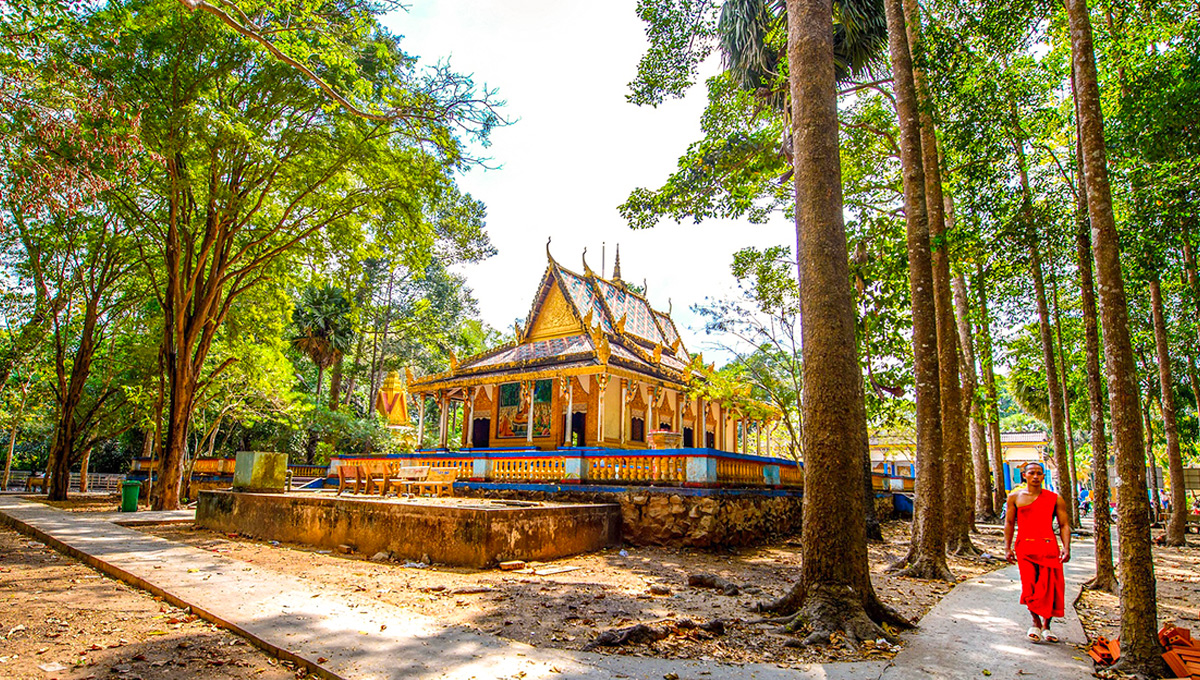 With its cultural and culinary characteristics, Soc Trang is one of the best places to visit in South Vietnam. Located in the lower part of Hau River in the Mekong Delta, Soc Trang offers you a lot. It is a typical example of the impressive and complicated culture and cuisine in the West. In Soc Trang, there are three ethnic groups of locals such as Kinh, Khmer, and Chinese.
During your South Vietnam travel journey, Soc Trang offers many peaceful natural landscapes. Besides, you can have an opportunity to explore pagodas and temples with sophisticated architecture and taste mouth-watering local dishes.
In addition, Soc Trang is considered one of the places to visit in South Vietnam for its historical places and sites. You should not miss out on Nga Nam Floating Market, Bat Pagoda, Som Rong Pagoda, Chen Kieu Pagoda, Soc Trang Truc Lam Zen Monastery, etc.
In South Vietnam travel, Soc Trang is an unforgettable destination for food lovers. You can taste delicacies such as sweet Pia Cake with minced mung bean, durian, and stalked yolk. Also, discovering the cuisine arts of the three ethnic groups of King, Khmer, and Chinese is an interesting activity.
Book South Vietnam tours with the outbound tour operator
As the leading , WorldMate Travel is a trusted company for you to plan tailor-made South Vietnam tours. You see, South Vietnam is an interesting destination with magnificent natural landscapes, ethnic groups, and sophisticated cultural aspects. The above destinations will be useful for you to prepare for an interesting trip in the south.
Each province and city has its beauty and mysteries in terms of culture, cuisine, and living spaces to explore. Everything is worth visiting, for sure. Come and experience a new land, meet new people, and taste delicious meals.
Do not forget to book South Vietnam tours with the to plan tailor-made itineraries on a South Vietnam trip.