Ha Giang is a destination that will leave you breathless with its stunning natural beauty and unique cultural experiences. This hidden gem in Vietnam is a must-visit for any travelers seeking an authentic and unforgettable adventure.
Nestled in the northernmost region of Vietnam, Ha Giang offers a peaceful escape from the hustle and bustle of city life. The serene landscapes and tranquil atmosphere will make you feel like you have stepped into a different world. The region is home to a diverse range of ethnic groups, each with its own customs and traditions, adding to the rich cultural tapestry of the area.
Ha Giang motorbike tour: The excitement foundation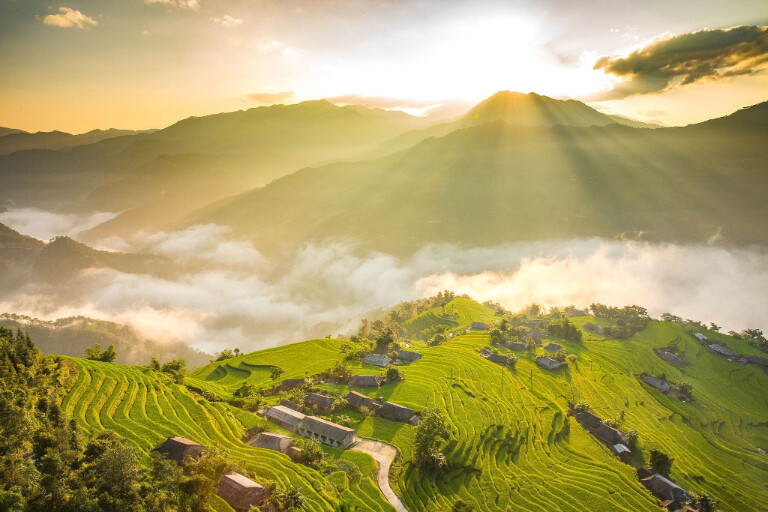 To those seeking adventure, Ha Giang is the perfect destination to push their limits and challenge themselves. The winding roads and steep mountain passes offer a thrilling experience for motorbike enthusiasts while trekking through the rugged terrain will test your endurance and reward you with breathtaking views.
Featured Tour:
Introducing Customize Ha Giang Motorbike Tour
Discover the breathtaking beauty of Dong Van - Ha Giang rock plateau, the northernmost land, recognized by UNESCO as Vietnam's first global geopark. Embark on an unforgettable adventure with a Ha Giang motorbike tour designed for your unique request, where you will immerse yourself in the majestic landscapes and authentic indigenous culture.
Featured Tour:
With the Ha Giang motorbike loop, you can hop on a motorbike and get up close to the awe-inspiring beauty of Dong Van Rock plateau, Ma Pi Leng Pass, and the enchanting Nho Que River. Feel the sun, the wind, and the cold, and witness the ever-changing clouds, mist, and rain as you traverse the winding passes and rugged cliffs.
It's time to experience the thrill and excitement of navigating small roads nestled between steep cliffs and deep abysses through your exciting Ha Giang loop motorbike tour. These heart-pounding moments will leave an indelible mark on your memory, creating unforgettable emotions that can be only felt when traveling by motorbike.
Delve deeper into the high mountain villages and gain a profound understanding of the culture and way of life of the indigenous people. World Mate Travel, a in Vietnam, aims to provide you with a unique journey, allowing you to discover the most beautiful and majestic rocky plateau in Vietnam.
Things to consider with Ha Giang Motorbike Loop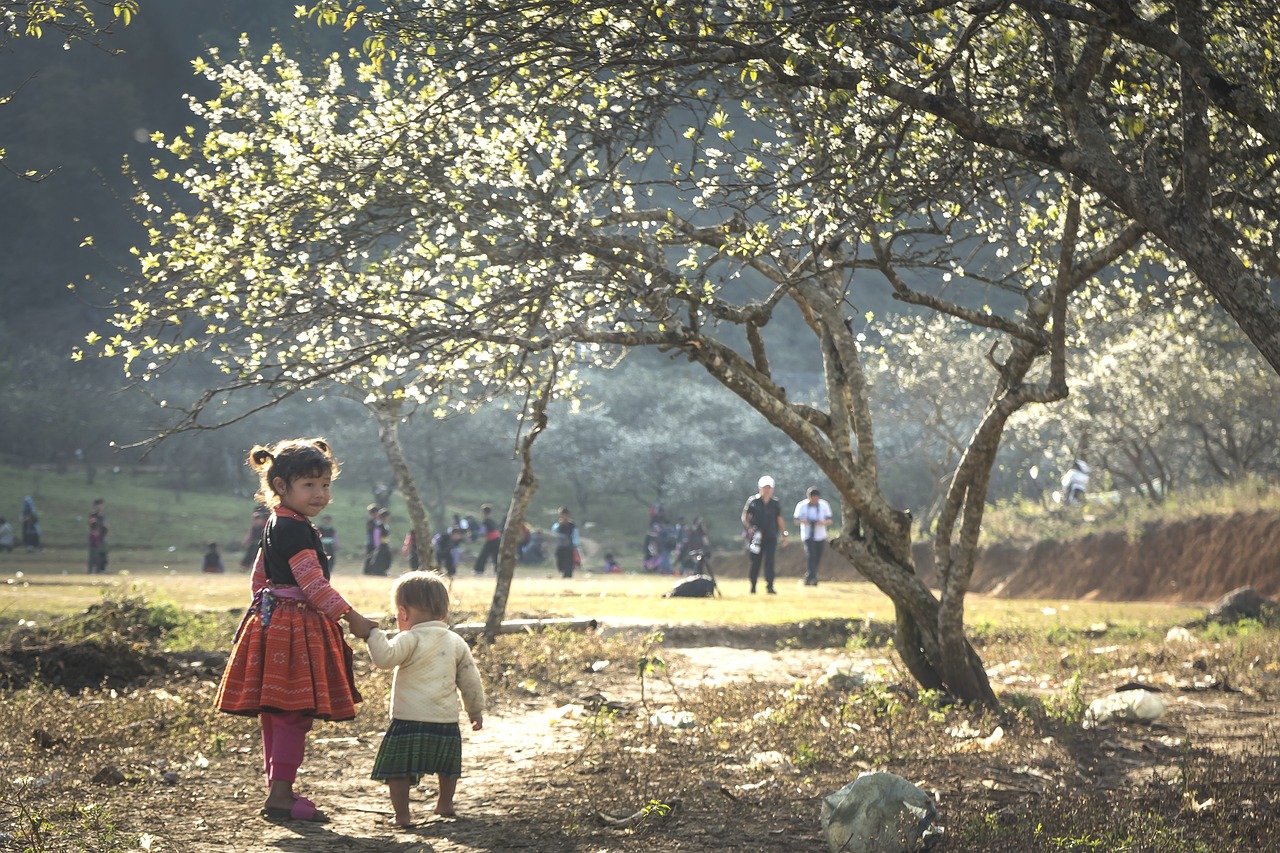 Coming on a ha giang motorbike tour might induce some hidden danger for ex-pats by the unusual weather and topography in Vietnam. Whereby, consider local suggestions for a safe and joyful ha giang loop motorbike tour journey.
Check our Essential Gear for an Unforgettable Ha Giang Motorbike Tour:
Stay cozy and stylish with a windproof jacket, comfortable exercise attire, and warm clothes during the winter months (October-February).
Be prepared for unexpected showers with a lightweight raincoat, and protect your skin from sun rays with sunscreen and sunglasses.
Keep your belongings safe and dry with a waterproof backpack or bag, ensuring peace of mind throughout your journey.
Optimize your comfort and safety with sneakers or specialized motorcycle shoes, providing the perfect grip and support for your motorbike adventure.
Do not forget to protect your hands with motorcycle gloves, offering both comfort and control as you navigate the stunning landscapes within a proper Ha Giang loop itinerary
Featured article:
Ha Giang Loop itinerary: For Group travel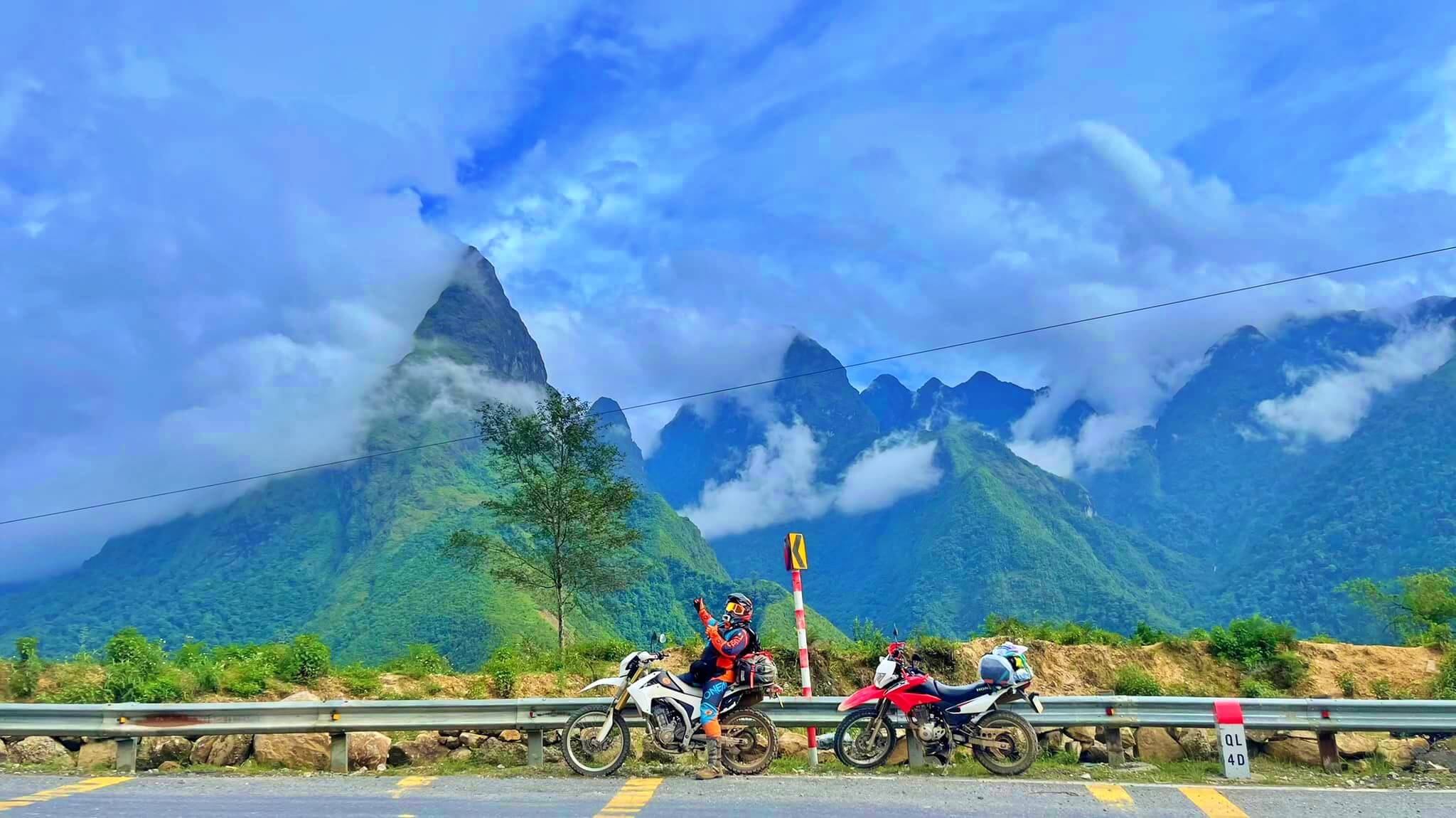 But Ha Giang is not just for thrill-seekers. The region is also a haven for those who appreciate the beauty of nature and the simple pleasures of life. The rolling hills, terraced rice fields, and majestic waterfalls will leave you in awe of the world's natural wonders. Traveling Ha Giang motorbike tour is never a good idea for even locals or ex-pats since dangerous things might occur during the journey.
As a result, it is the best way to experience the Ha Giang motorbike tour within a group to support and share experiences throughout the long journey.
Ha Giang loop motorbike adventure:
Key activities
Here are some exciting activities you can enjoy during your Ha Giang Motorbike tour:
Immerse yourself in the breathtaking beauty of the rocky plateau.
Embark on a thrilling kayaking or boating adventure on the Nho Que River, while taking in the stunning views of Tu San Canyon.
Test your driving skills on the challenging Hanh Phuc Road, Tham Ma Doc pass, the nine-section slope, Ma Pi Leng pass, and the awe-inspiring peak.
Dive into the rich history, culture, and architecture of the Mong people at the Meo King Palace in Ha Giang.
Immerse yourself in the vibrant culture and traditional activities of the Mong, Dao, and Lo Lo ethnic groups.
Experience the warmth of a homestay and indulge in delicious local dishes with a detailed Ha Fiang loop guide
Ha Giang loop motorbike tour in 5 days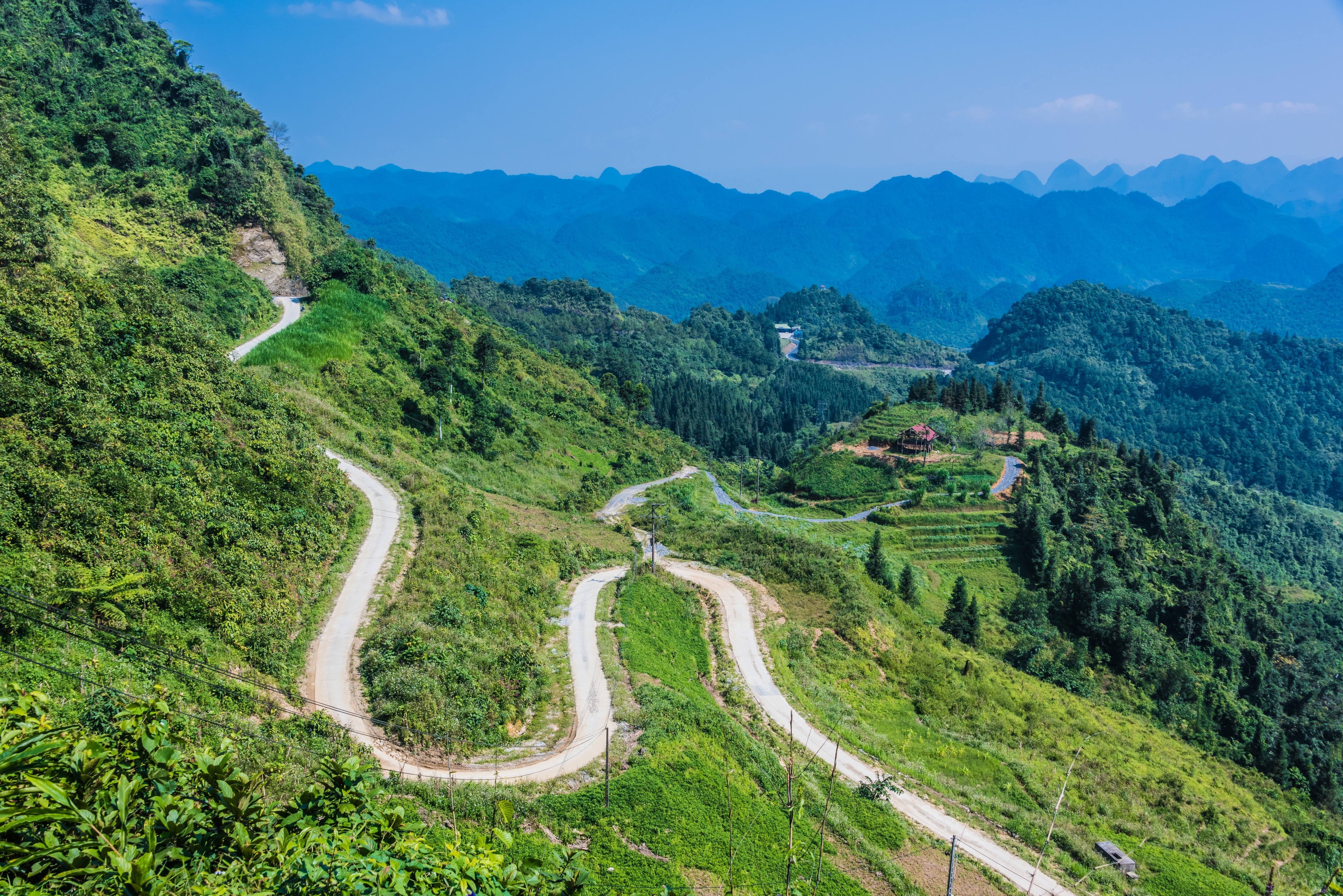 For those addicted to Vietnam Adventure traveling the most breath takes place with the Ha Giang motorbike loop, we suggest a Ha Giang loop motorbike tour in 5 days to explore the significant beauty of this tourist attraction. 5 days would be adequate for you to experience some exciting activities here. You can consult our suggested itinerary for the Ha Giang loop motorbike tour in 5 days.
Day 1: Ha Giang City to Quan Ba (Approximately 70 km)
Start your day early and pick up your motorbike rental in Ha Giang City.

Head north towards Quan Ba, passing through beautiful landscapes and small villages.

Visit the famous Quan Ba Twin Mountains and Lung Tam Village, known for its traditional weaving.

Spend the night in Quan Ba.
Day 2: Quan Ba to Yen Minh (Approximately 80 km)
After breakfast, continue your journey toward Yen Minh.

Stop at the Heaven's Gate viewpoint for a breathtaking panoramic view of the surrounding mountains.

Visit Lung Cam Village, known for its traditional Hmong embroidery.

Explore the stunning landscapes of the Dong Van Karst Plateau Geopark.

Overnight in Yen Minh.
Day 3: Yen Minh to Dong Van (Approximately 50 km)
Enjoy a scenic ride from Yen Minh to Dong Van.

Visit the Palace of the Hmong King, a historical landmark in Dong Van.

Explore the Dong Van Old Quarter, known for its well-preserved traditional houses.

Visit the Ma Pi Leng Pass, one of the most beautiful mountain passes.

Spend the night in Dong Van.
Day 4: Dong Van to Meo Vac (Approximately 20 km)
Take a short ride from Dong Van to Meo Vac.

Visit the Meo Vac Market, where ethnic minority groups gather to trade their goods.

Explore the stunning landscapes of the Ma Pi Leng Pass.

Enjoy a leisurely afternoon exploring the surrounding villages and interacting with the locals.

Overnight in Meo Vac.
Day 5: Meo Vac to Ha Giang City (Approximately 150 km)
Start your journey back to Ha Giang City.

Enjoy the scenic ride through the mountains and valleys.

Stop at the Lung Tam Village to learn more about traditional weaving.

Return the motorbike rental in Ha Giang City and end the tour.
Featured Article: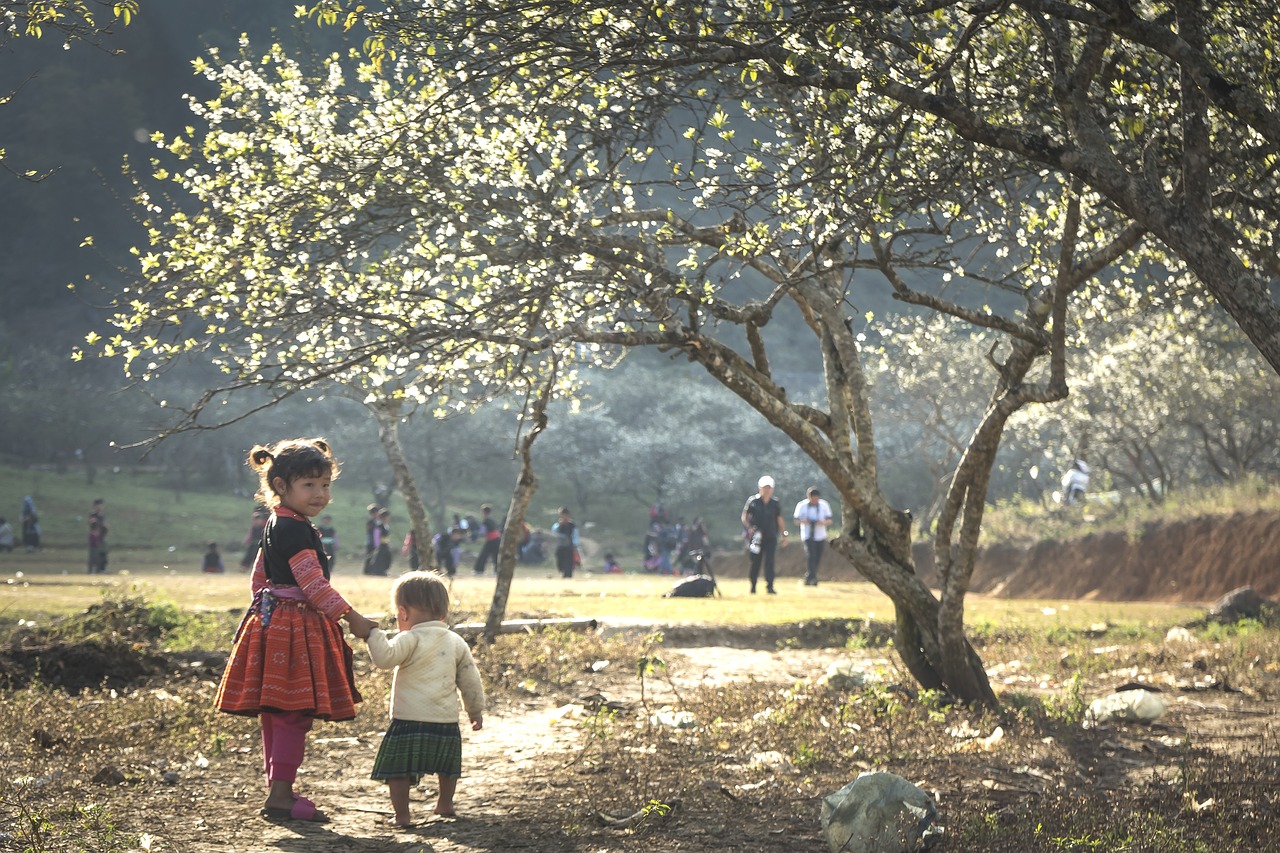 This itinerary is just a suggestion and World Mate Travel can according to your preferences and time constraints. It is important to check the weather conditions and road conditions before embarking on the tour, as some areas may be inaccessible during certain seasons. Additionally, make sure to have proper travel insurance and necessary permits for the Ha Giang loop.
In conclusion, a Ha Giang motorbike tour is an exhilarating and unforgettable experience that should be on every adventure seeker's bucket list. The loop guide provides a comprehensive and detailed itinerary, ensuring that you make the most of your time in this stunning region of Vietnam. Ha Giang offers a unique and authentic travel experience, from breathtaking landscapes to vibrant local culture. Hop on a motorbike and embark on a thrilling journey through the Ha Giang Loop Guide where you will create memories that will last a lifetime with World Mate Travel, the .