Welcome to our blog dedicated to the enchanting Hoi An Old Town, Vietnam! Often likened to a precious ancient pearl on the tourist map of the Central, Hoi An Vietnam holds a special place in the hearts of travelers, including many historical site enthusiasts. For those exploring prominent provinces like Da Nang, Hue, and Nha Trang, Hoi An attractions are considered indispensable companions.
While not a newcomer to the discerning traveler's itinerary, what sets this hundred-year-old port town apart? Join us at World Mate Travel Vietnam as we embark on a virtual journey through the screen, uncovering invaluable tips and sharing unforgettable experiences to make your Hoi An Vietnam adventure remarkable.
Hoi An Vietnam: An Old Town of Ancient Vietnam to be Revealed
Hoi An Vietnam stands as a bustling tourist city, forever alive with the footsteps of eager explorers. It's undeniably one of the most captivating destinations this vibrant city has to offer. Beyond its ancient city, Hoi An old town with alluring beaches promises exciting amusement parks on the horizon. Prepare to embark on a journey promising an exquisite blend of history, natural beauty, and modern delights.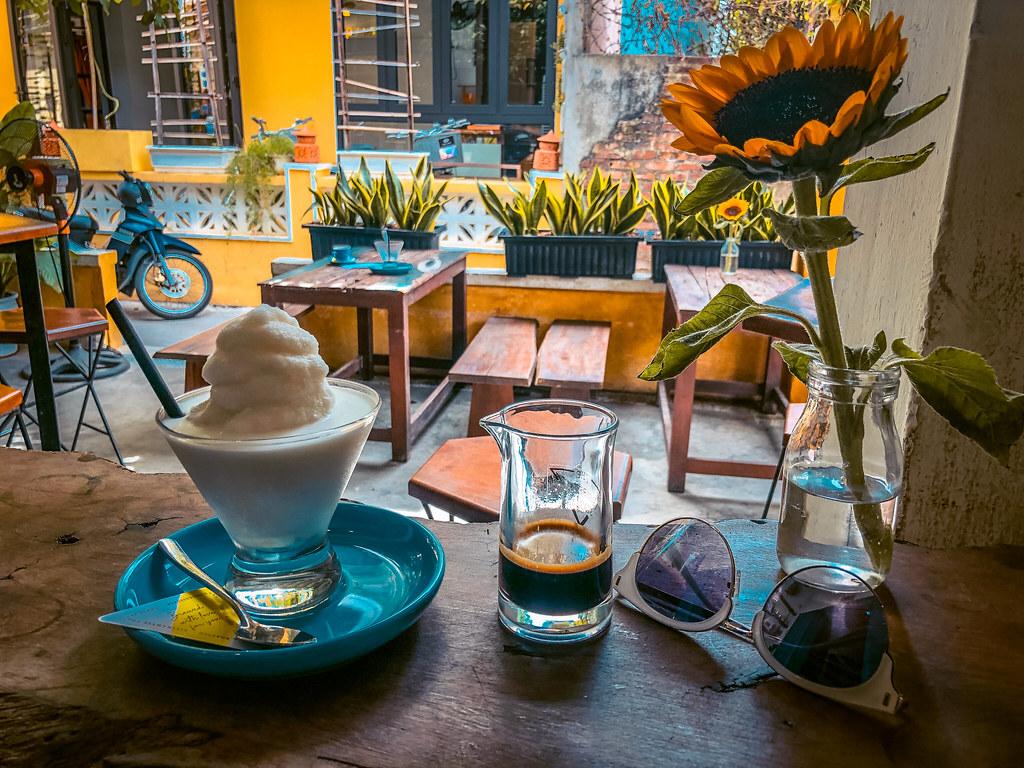 1. Introduction of Hoi An Vietnam
Situated along the Thu Bon River, Hoi An Ancient Town is a gem in the coastal plains of Quang Nam province, Vietnam, just 30 km south of . This historic city, dating back to the 16th century, stood as a testament to Vietnam's rich heritage. Once known as Faifo in ancient Western records, Hoi An Vietnam earned its UNESCO World Heritage status in 1999, drawing visitors from both Da Nang and Hoi An.
What sets Hoi An old town apart is its exceptional preservation of over a thousand architectural treasures, including streets, houses, assembly halls, temples, and more. Here, one can witness a seamless blend of traditional Vietnamese artistry and cultural exchange with the East and West. The town's narrow streets are lined with houses dating from the 17th to 19th centuries, each bearing witness to Hoi An city's evolution.
Moreover, are a testament to cultural fusion, where Chinese-inspired assembly halls stand beside Vietnamese townhouses and French-influenced architecture. Beyond its architectural marvels, the town breathes life into its intangible culture. Daily rituals, religious practices, and vibrant festivals echo traditions passed down through generations. Hoi An, in essence, is a living, breathing museum of urban life.
Yet, the allure of Hoi An Vietnam extends beyond its architectural and cultural treasures. The town pulses with vibrant festivals, traditional crafts, and a delectable cuisine that tempts palates. This convergence of history, culture, and culinary delights renders Hoi an irresistible destination for global travelers.
Featured Tour:
2. Hoi An Attractions: a special place to visit at Hoi An Vietnam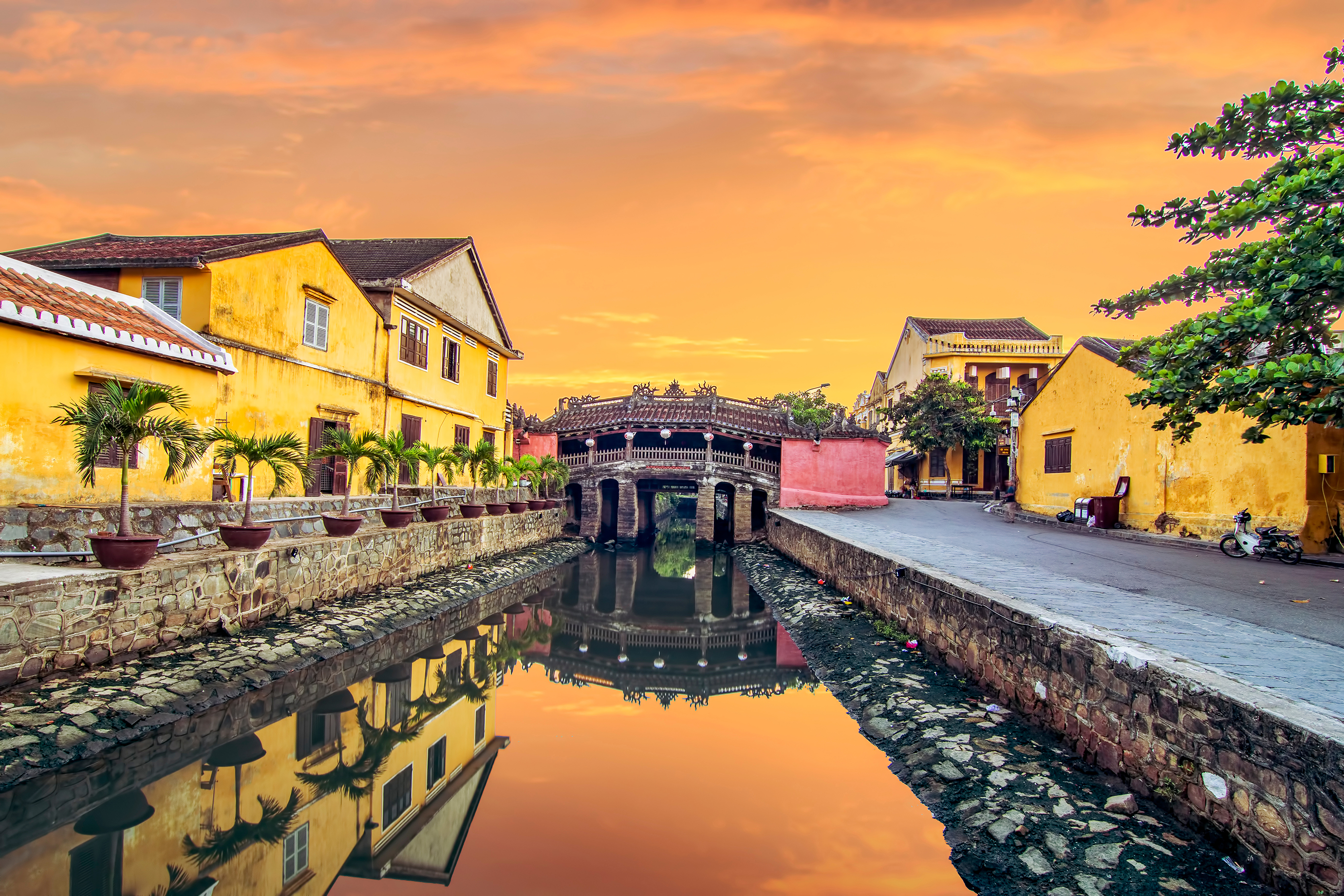 Hoi An Vietnam, renowned for its harmonious traditional architecture, exudes an enduring charm. Despite the ebb and flow of time, the town's moss-covered roofs, brick facades, and winding streets retain a tranquil allure, reflecting the genuine spirit and warmth of inhabitants.
Distinctive Housing Styles: The prevalent architectural style in Hoi An Old Town features narrow yet deep one or two-story townhouses, creating a unique tubular design. Built to deal with climate and annual floods, these houses boast sturdy wooden frames and brick walls. While their layouts vary, common features include sidewalks, porches, main houses, outbuildings, toilets, courtyards, and back gardens.
Tile Roofs: Hoi An's houses typically sport double roofs, with separate ones for main houses and outbuildings. Only a few government buildings extend their roofs over outbuildings. Earth-made tiles, rough and square with a slight curvature, are meticulously arranged to ensure proper coverage.
Enchanting Streets: The Old Quarter's streets form a charming checkerboard pattern, weaving around the houses. Strolling through these intimate lanes offers not only culinary delights but also a glimpse into the serene, everyday life of Hoi An's people.
Covered Bridge: Iconic Landmark: The Covered Bridge, also known as the Japanese Pagoda, is a quintessential architectural marvel. Constructed by Japanese traders in the mid-16th century, it is an emblematic symbol of Hoi An's history.
Tan Ky Ancient House: A National Heritage: This architectural gem, a National Heritage Site, marries Chinese, Japanese, and Vietnamese design elements. Its tubular structure symbolizes the harmony between heaven, earth, and the five elements, reflecting Hoi An's deep connection with nature.
Quan Thang Ancient House: Timeless Beauty: Hoi An's ancient town reveals its alluring beauty. The warmth of its people, the aroma of delectable dishes, and the verdant surroundings create an enchanting experience for visitors.
Besides Hoi An Old Town, tourists are also melting at the marvel beauty of Hoi An Beach: along the central coast of Vietnam lies a gem of serene beauty and coastal charm - Hoi An Beach. This idyllic stretch of coastline, just a stone's throw away from the ancient town of Hoi An, offers a perfect blend of natural splendor and cultural richness. With its powdery golden sands, swaying palm trees, and the gentle lapping of the East Sea, Hoi An Beach invites travelers into a realm of relaxation and exploration. Whether you seek a sun-soaked day by the shore, a refreshing dip in the crystal-clear waters, or an adventure along the coastal trails, Hoi An Beach promises an unforgettable seaside experience that complements the cultural wonders of its historic neighbor.
Featured tour:
Hoi An Travel Guide: What you might love to hear before traveling to Hoi An Tours
1. Hoi An Accommodation
Finding the perfect Hoi An accommodation is an integral part of curating a memorable travel experience. This enchanting town offers a diverse array of options to suit every traveler's preferences and budget.
Historic Riverside Retreats: For those seeking an immersive experience in Hoi An's rich heritage, consider staying in one of the charming riverside guesthouses or boutique hotels. These Hoi An accommodations not only offer stunning views of the Thu Bon River but also place you right in the heart of the old town, allowing for easy exploration of its cobbled streets, lantern-lit evenings, and ancient temples.
Boutique Homestays: For a more intimate and culturally immersive experience, Hoi An's boutique homestays would be a good option. Hosted by warm and welcoming local families, Boutique Homestays as Hoi An accommodations provide a glimpse into everyday life in Hoi An. You'll have the opportunity to savor traditional home-cooked meals, learn about local customs, and forge meaningful connections with your hosts.
Luxurious Resorts: Hoi An Vietnam is home to world-class resorts, each offering a slice of paradise amidst lush gardens and tranquil settings. These resorts provide a perfect blend of relaxation and indulgence with amenities such as spa treatments, swimming pools, and gourmet dining options.
Budget-Friendly Gems: For travelers on a budget fear not! Hoi An boasts an array of budget-friendly guesthouses, hostels, and inns that offer clean, comfortable lodgings without breaking the bank. Ensuring you're never far from the main Hoi An attractions.
Eco-Friendly Stays: If you're passionate about sustainability, consider opting for one of Hoi An's eco-friendly accommodations. These properties are designed with a focus on minimizing environmental impact, often featuring eco-conscious practices such as rainwater harvesting, solar energy, and waste recycling.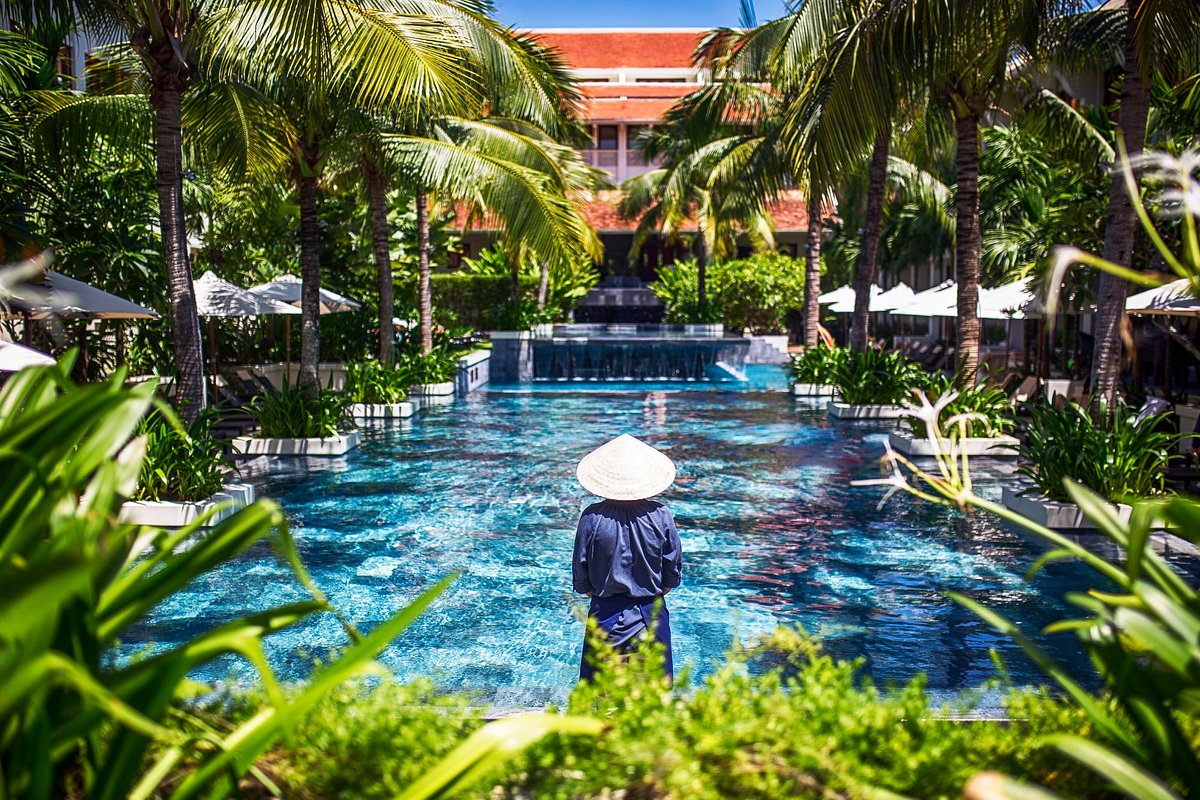 2. How to access Hoi An Vietnam: Guide on transportation
Foreign travelers and local visitors alike often opt for either plane or train when heading to Hoi An:
By Plane: Vietnam Airlines, Bamboo Airways, and Vietjet Air all offer flexible flights to Da Nang. From there, you can easily continue your journey to Hoi An old town by bus or taxi. The flight typically takes just about an hour, with ticket prices ranging from 400,000 to 1,600,000 VND one-way.
By Train: For those seeking a more adventurous journey, exploring Hoi An Old Town via train from Ho Chi Minh City or Hanoi can be an exciting option. Departing from either Ho Chi Minh City or Hanoi, you can catch a train to Da Nang or Tra Kieu station in Quang Nam. The travel time spans about 16 to 18 hours, contingent on your chosen route and seat type. With ticket prices starting from 650,000 VND per trip, fares may vary based on seat type, train category, and departure time, allowing you to tailor your travel to both budget and preferences.
3. Seasons of Splendor in Ancient Old Town Vietnam
Hoi An Old Town graces each season with its unique allure, enchanting a multitude of tourists. Yet, there are moments when Hoi An City unfurls its extraordinary charm in the most captivating manner.
Spring (February to April): Cool, rain-free days welcome visitors, making it an ideal time to explore Hoi An Vietnam. This period also ushers in the festivities of the Lunar New Year with vibrant celebrations.

Summer (May to July): Hoi An City basks in sunshine, perfect for beach excursions and witnessing the old town's radiant golden hues glistening in the sunlight.

Fall (August to September): This is when Hoi An city dons its most enchanting attire despite occasional showers. It is the epitome of the town's beauty, especially in the Old Quarter.
Rainy Season (October to January): During this period, Hoi An City experiences sporadic rains, storms, and floods that may impact your tour. Nonetheless, many still choose to visit, seeking out a quaint café in the old town, immersing in an unexpectedly tranquil Hoi An, and embracing the serenity of life.
As per the insights of avid travelers, Hoi An Vietnam showcases its charms regardless of the season. However, February to April is the favored window for an ideal visit to the old town. Here's a breakdown of the weather throughout the year:
Dry Season (February - August):
February to April: This time is the optimal to experience Hoi An Vietnam. The early spring weather is pleasantly cool, with a gentle sun and scanty rainfall.

May to August: Summer in Hoi An is marked by unbroken sunshine, though some days can be pretty hot, warranting a degree of caution.
Featured Article:
4. Hoi An Beach: things to do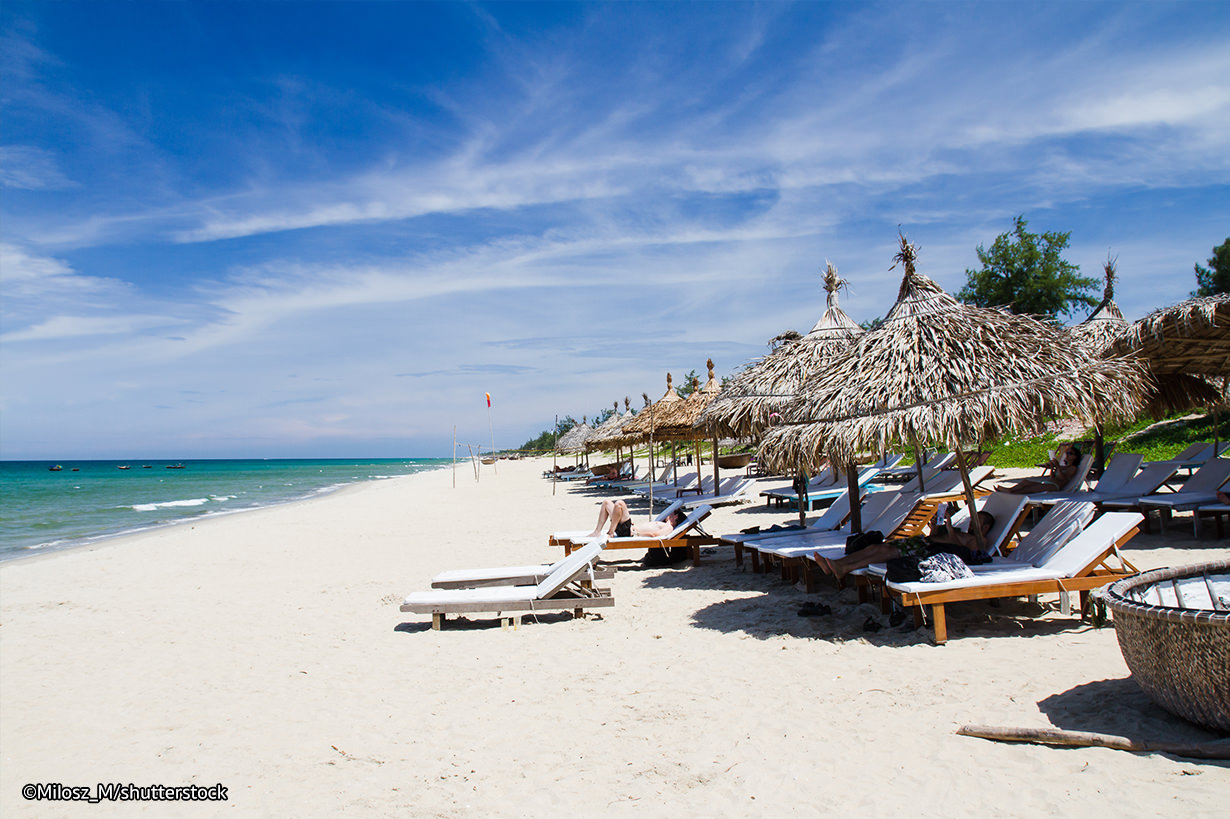 Exploring Hoi An Old Town is a popular activity among tourists seeking to capture the essence of this enchanting place. Here are some convenient means of transportation:
Bicycle: The best way to navigate the old town, allowing you to savor the cool breeze and soak in the serene ambiance. Many hotels in Hoi An Vietnam offer complimentary bicycles to guests, or you can rent one for approximately 40,000 VND per day.

Motorbike: Renting a motorbike is an easy and efficient way to travel to various Hoi An attractions, with prices ranging from 120,000 to 150,000 VND/day.

Cyclo: A quintessential sight in the old town, offering visitors a poetic and memorable experience. You should take a cyclo ride along Phan Chau Trinh and Tran Phu streets, typically priced at around 150,000 VND per hour per vehicle.
Taxi: Reliable taxi services are available for traveling between Hoi An attractions. However, it's advisable to inquire about taxi fares in advance. For example, a 4-seat taxi in Hoi An typically charges from 11,000 to 15,000 VND per kilometer for distances up to 30km and 9,000 to 12,000 VND per kilometer for distances beyond 31km.

Boat: Cruising along the Hoai or Thu Bon River is an essential experience when visiting Hoi An Vietnam. You can easily find boats at the river in the heart of the old town. During weekdays with fewer customers, a small boat ride for two costs around 50,000 VND. In peak season, a boat for four people is approximately 200,000 VND for a 20-minute ride.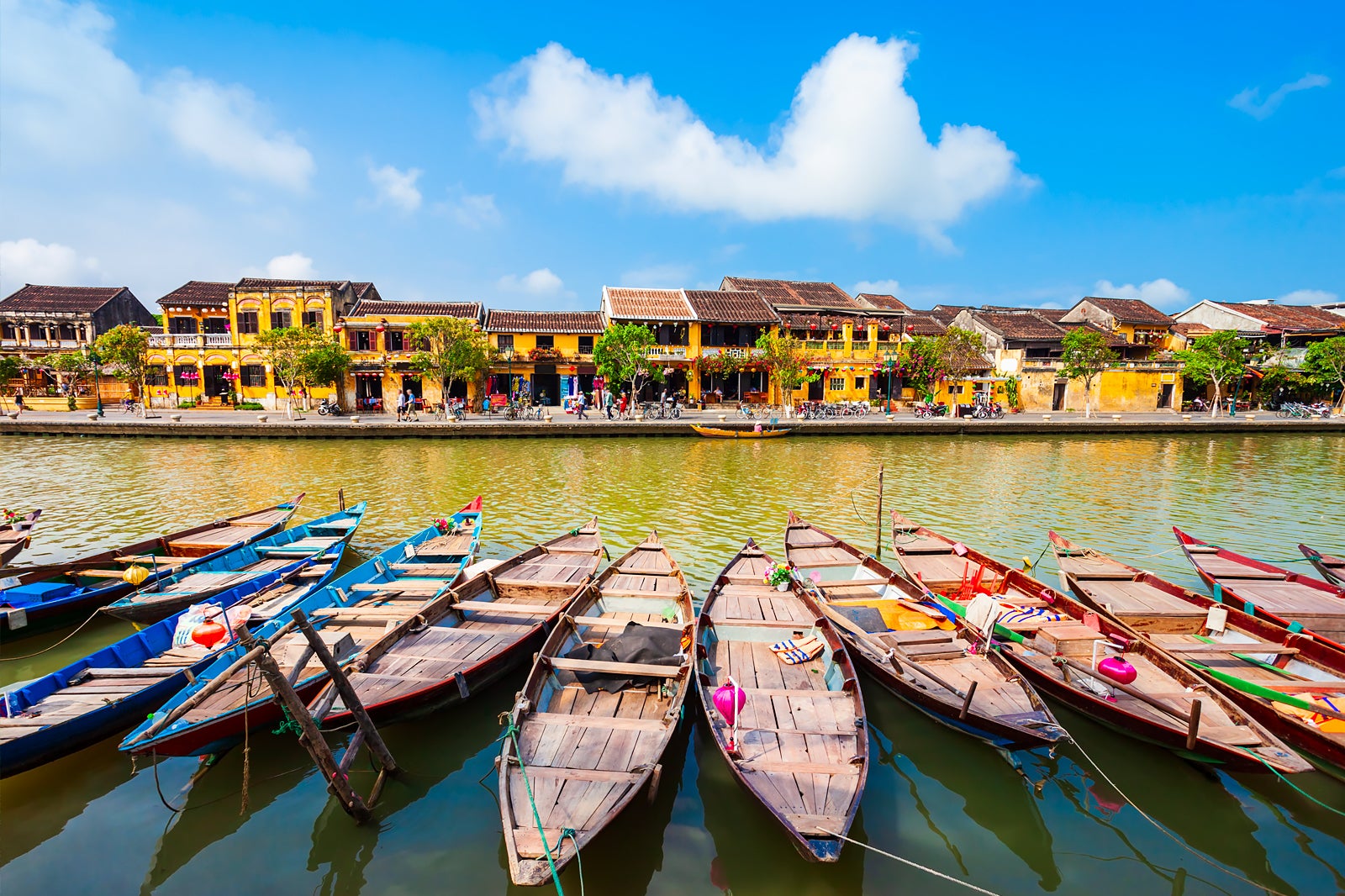 In closing, Hoi An Old Town stands as a testament to the rich tapestry of Vietnam's history and culture. Its ancient streets, adorned with vibrant lanterns and centuries-old architecture, transport visitors to a bygone era. With each step, you'll feel the heartbeat of this remarkable town, where traditions thrive alongside modernity.
At World Mate Travel, we take immense pride in curating experiences that unveil the true essence of Hoi An Vietnam. Our meticulously crafted tours are designed to immerse you in the captivating stories and flavors that make this town extraordinary.