Welcome to the enchanting heart of Vietnam's capital city, Hanoi - a mesmerizing tapestry of history, culture, and vibrant energy. As you traverse the labyrinthine alleys and bustling streets of the Hanoi Old Quarter, you will find yourself transported to a bygone era, where the charm of the past merges seamlessly with the excitement of modern life.
In this must-try journey, we invite you to step off the beaten path of the Hanoi old quarter walking tour to immerse yourself in the rich heritage and captivating stories that lie hidden within the Old Quarter's ancient buildings, bustling markets, and traditional crafts. From the fragrant aromas of street old quarter Hanoi food to the harmonious blend of French colonial architecture and Vietnamese motifs, the Hanoi Old Quarter offers a unique and unforgettable experience for every traveler.
This article will be your comprehensive guide to this incredible Hanoi French Quarter walking tour. We will share the must-visit landmarks, hidden gems, and delicious culinary delights that await you. Whether you're a history enthusiast, a food lover, or simply seeking to unravel the soul of a city, this journey promises to leave an indelible mark on your heart.
Featured Tour:
Hanoi old quarter walking tour: An introduction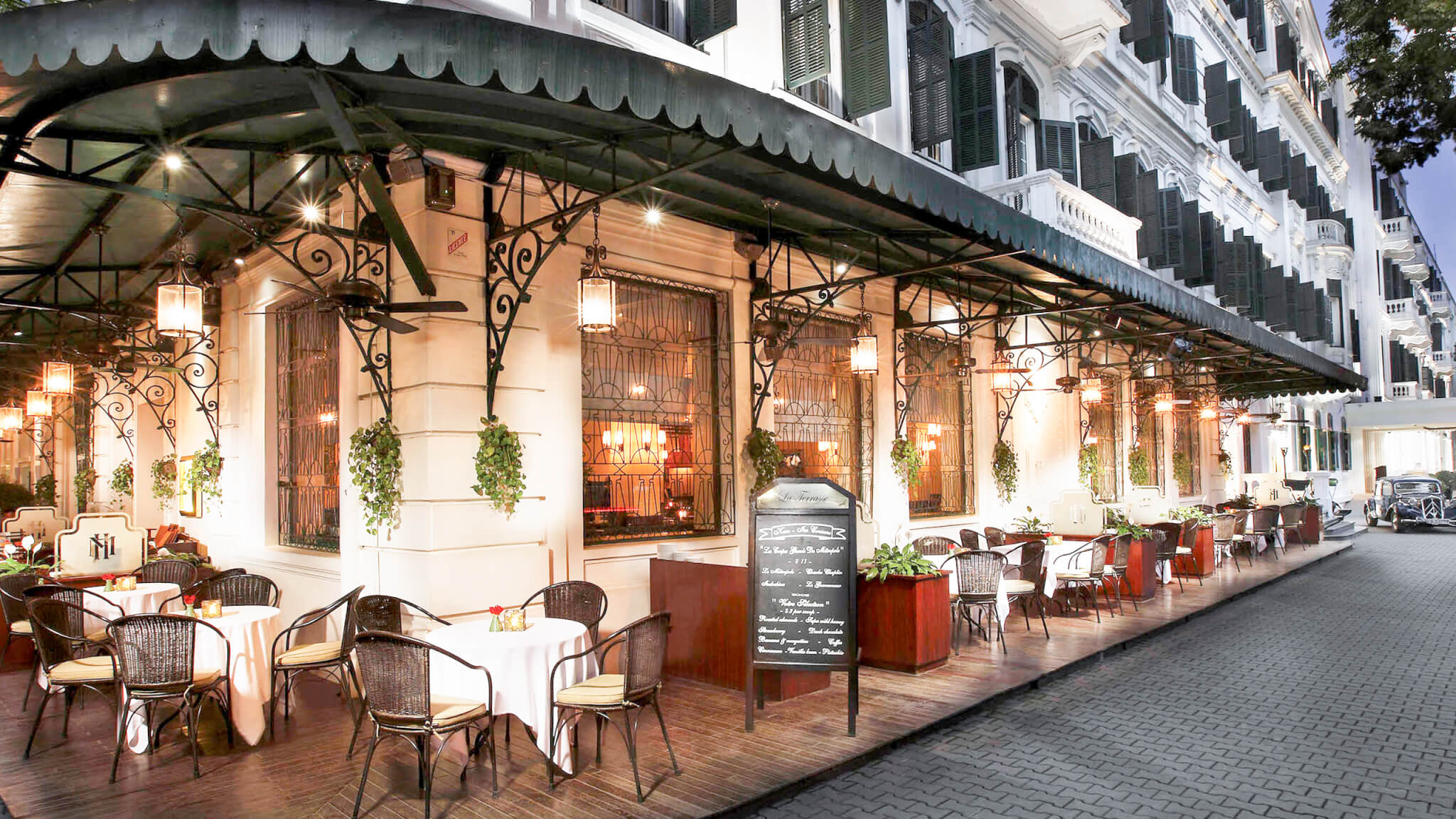 Put on your most comfortable walking shoes, grab your camera, and prepare to be captivated by the charm and allure of Hanoi's Old Quarter. Let's embark on this unforgettable expedition through time, where every step reveals a new facet of Vietnam's fascinating past and vibrant present.
Discover the Timeless Charm of Hanoi Old Quarter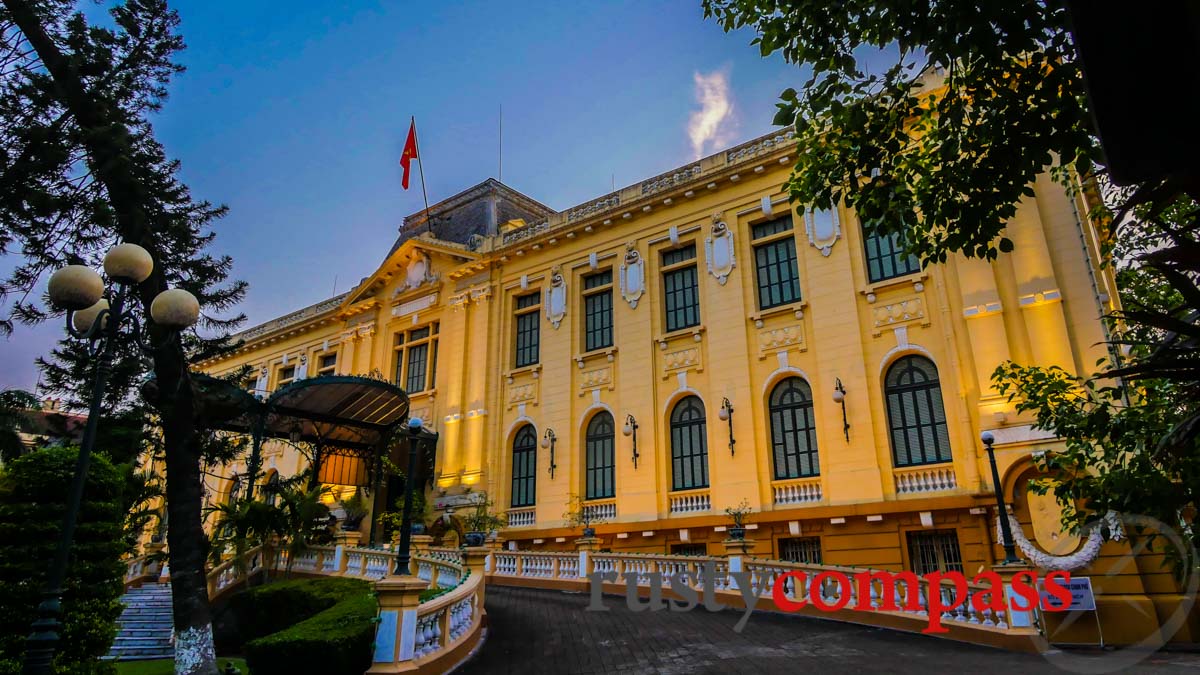 When it comes to the Hanoi walking tour, the enchanting allure of the "Hanoi 36 streets" immediately comes to mind, adorned with the indelible imprints of traditional craft villages. Nestled at the heart of the city is the renowned Hanoi Old Quarter, a must-visit destination that beckons travelers from around the globe.
Hanoi Old Quarter is nestled within the vibrant Hoan Kiem district, just a stone's throw away from the iconic Sword Lake. Covering an expansive area of approximately 100 hectares, this historical neighborhood comprises an impressive 76 streets, spread across 10 wards. The sights and sounds within this mesmerizing quarter will transport you through time.
Picture yourself strolling through the captivating maze of Hanoi Old Quarter, where every street holds its unique charm. To the North lies Hang Dau Street, while Phung Hung Street dominates the Western direction. Venture to the South, and you will discover the bustling streets of Cau Go, Hang Gai, Hang Bong, and Hang Thung within the Hanoi old quarter walking tour. Meanwhile, Tran Nhat Duat and Tran Quang Khai streets grace the East side.
Following Hanoi old quarter walking tour, you will admire these streets, many adorned with the prefix "Hang," reminiscent of ancient craft villages and their vibrant trade. Today, while some continue to preserve their traditional crafts, others have evolved to specialize in particular goods. Take Ma May Street, for instance, where tourism services thrive, or Hang Buom Street, boasting an array of delectable confectionery. From Hang Quat's offerings of sacred worship items to Hang Ma's delightful decorations for Tet holiday celebrations, each street unravels its own tale.
Wandering through the Hanoi Old Quarter, you will be captivated by its rich tapestry of life, a true reflection of the city's bustling past. Every street carries a unique ambiance, leaving visitors enamored with the vibrant and vivacious spirit of Ha Thanh's people of yesteryears.
Featured Tour:
Special things within Hanoi old quarter walking tour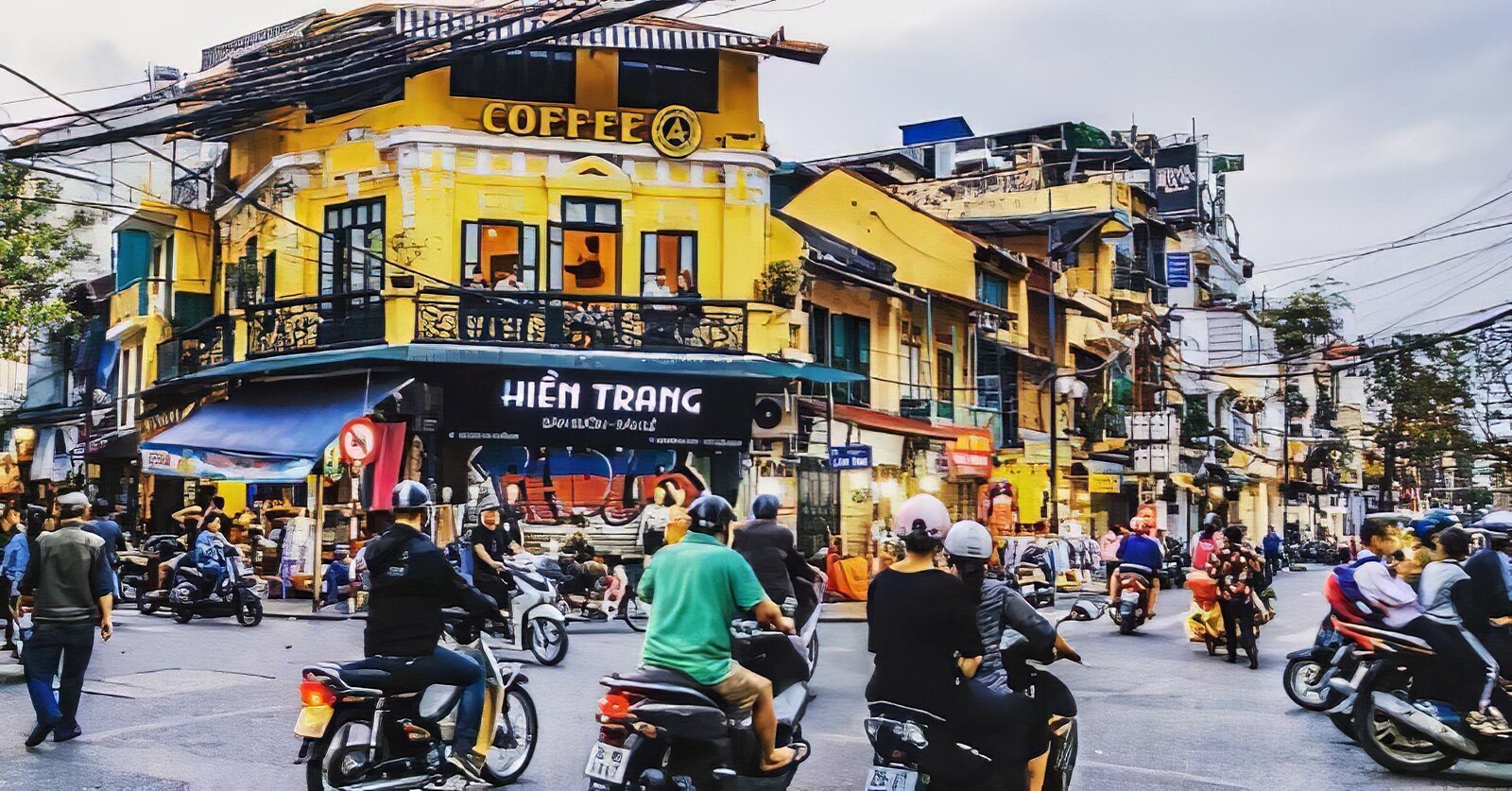 Hanoi old quarter walking tour offers you a unique experience that you might never find in your home countries.
Cyclo Ride Through the Old Town: Not really a Hanoi walking tour, but you can discover the heart of Hanoi's history by taking a charming Cyclo ride through the bustling 36 streets. Immerse yourself in the idyllic and familiar beauty of this ancient city while the friendly cyclo drivers share intriguing stories about the streets and their historical significance. Besides, traveling by cyclo helps you contribute to a greener, cleaner Hanoi by reducing emissions and preserving the city's timeless allure.
Explore the Vibrant Dong Xuan Market: Around Hanoi French quarter, Step back in time to Dong Xuan Market, also known as "Lon" Market, dating back to 1804. This historical market witnessed numerous events throughout history. Stroll through its 3 rows and 3 floors, housing over 2,000 stalls where you can find delightful local dishes like noodle soup and vermicelli by Hanoi old quarter walking tour, as well as unique souvenirs from Hanoi's Old Quarter to take back home as cherished gifts for your loved ones.
O Quan Chuong: A Living Witness of History: Experience the enchanting O Quan Chuong, a structure that stands at the crossroads of Dao Duy Tu and Hang Chieu, silently witnessing the city's history. This 3-meter-high gazebo-style gate with three doors beautifully reflects the passage of time. Admire its unique architecture and connect with the spirit of the past.
Hang Ma Street- A Festive Wonderland: Indulge in the festive spirit at Hang Ma Street, a vibrant hotspot during the Mid-Autumn Festival in Hanoi. This lively street, merely 1km from Dong Xuan Market and 700m from Sword Lake, offers traditional votive papers and decorations for various holidays. Capture unique "check-in" moments here through your walking tour, as the street transforms with colorful lanterns during festivals or embraces a spooky atmosphere during Halloween.
Ma May Ancient House- Step into History: Visit the iconic Ma May ancient house, located near Sword Lake in the Hanoi Old Quarter. Dating back to the 19th century, this charming house exudes traditional Hanoian culture and architectural elegance across its 150m² space. In the evening, indulge in the enchanting Ca Tru singing performances presented by Thang Long Ward, adding a touch of local artistry to your visit.
Ta Hien Street- Where the City Comes Alive: Witness the vibrant and nostalgic ambiance of Hanoi's Old Quarter on Ta Hien Street, affectionately known as the "street that never sleeps." As the sun sets, the street comes alive with shops opening their doors and tourists worldwide gathering to create a lively and bustling atmosphere. Experience the true essence of Hanoi's soul here.
Burn Incense at Bach Ma Temple: Delve into Hanoi's spiritual heritage at Bach Ma Temple, one of the city's oldest places of worship. Located at 76 Hang Buom Street, this temple honors Bach Ma Dai Vuong, God Long Do, and Thang Long Thanh Hoang. Explore its beautiful "Three"-shaped architecture and immerse yourself in the tranquil ambiance of this sacred site cherished by both locals and tourists.
Sword Lake- The Timeless Symbol: No Hanoi old quarter walking tour is complete without visiting Sword Lake, a symbolic landmark that encapsulates the pride and history of the capital. Feel the refreshing breeze as you walk around the lake and witness its historical significance, representing thousands of years of civilization. Sword Lake is the perfect place to unwind and embrace the true spirit of Hanoi.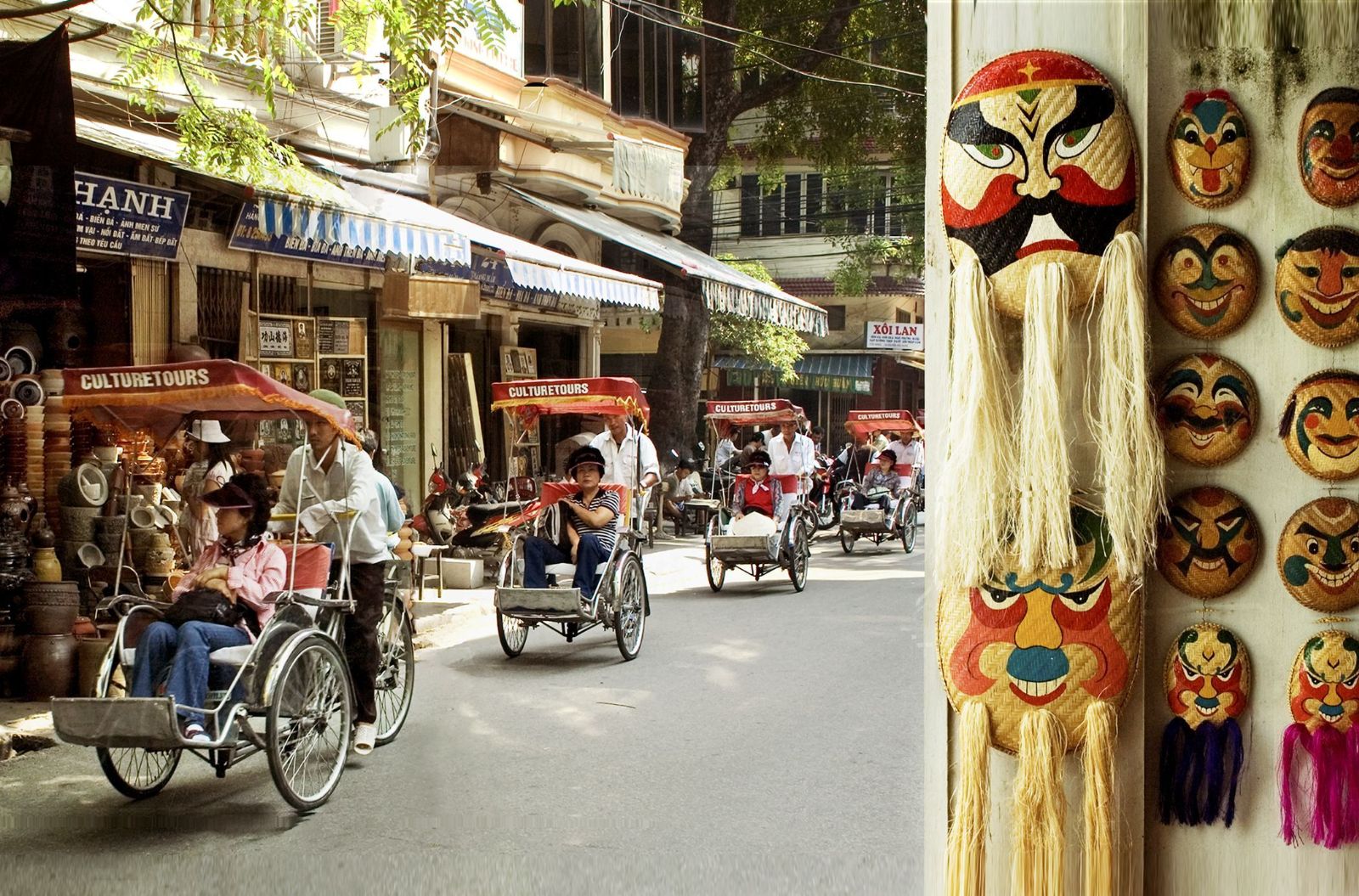 Also Read:
Also Read:
Hanoi walking tour- Guide to Explore the French Quarter Hanoi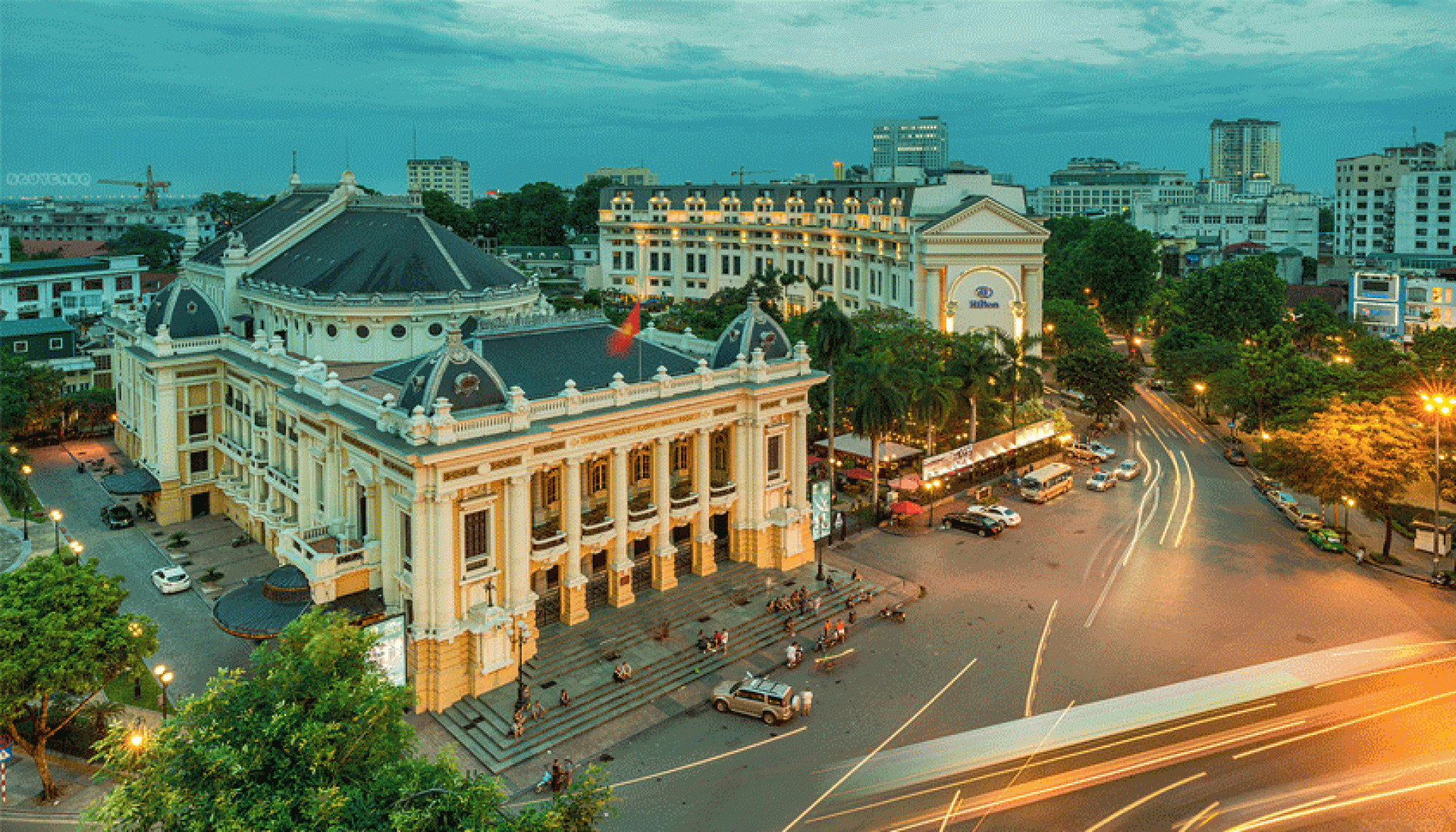 Before the Hanoi French Quarter walking tour, you can find some ways to approach the Hanoi Old Quarter. This place is easily accessible by various means of transportation, including cars, motorbikes, Hanoi taxis, and Hanoi double-decker buses. If you prefer taking the bus, you can opt for routes that pass through Hoan Kiem Lake, such as 09, 14, or 36, which are approximately 1.8km from Hanoi Old Quarter. Alternatively, there are also bus routes passing through O Quan Chuong, about 2km from the old town, such as 03, 14, 18, and 34.
For tourists, you can follow our suggested Hanoi old quarter walking tour below:
Morning:
Start your day with breakfast at Dong Xuan Market and take some time to explore its vibrant atmosphere.

Head over to O Quan Chuong, a historical gate, and take photos to share with friends and family.

Visit Bach Ma Temple to offer incense and enjoy a peaceful break in this serene setting.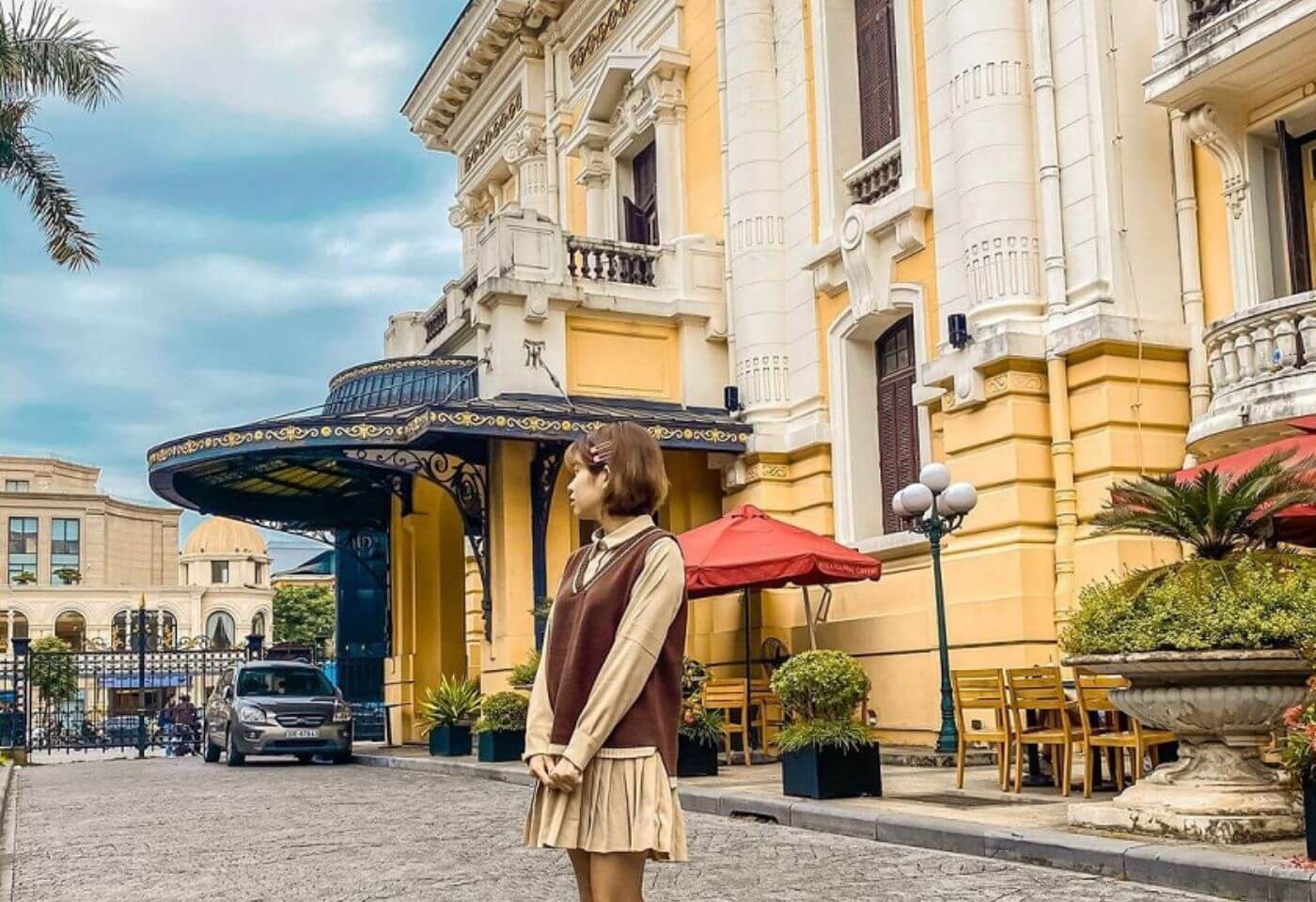 Lunch:
Delight in a visit to the old house in Ma May, immersing yourself in its rich history.

Savor a delicious lunch of vermicelli and shrimp paste at a cafe located at 60 Phat Loc, allowing yourself to unwind.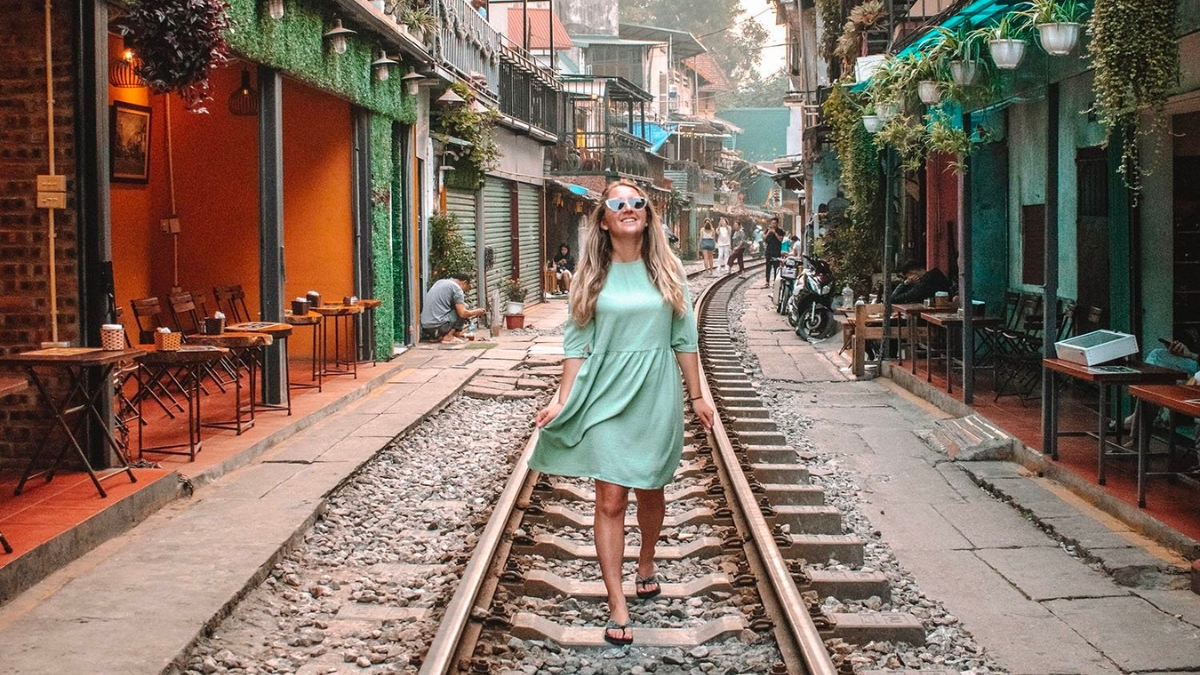 Afternoon:
Make your way to Sword Lake and visit the Ngoc Son Temple, a beautiful cultural site.

Enhance your experience by renting a Cyclo to explore the charm of the old town at a leisurely pace.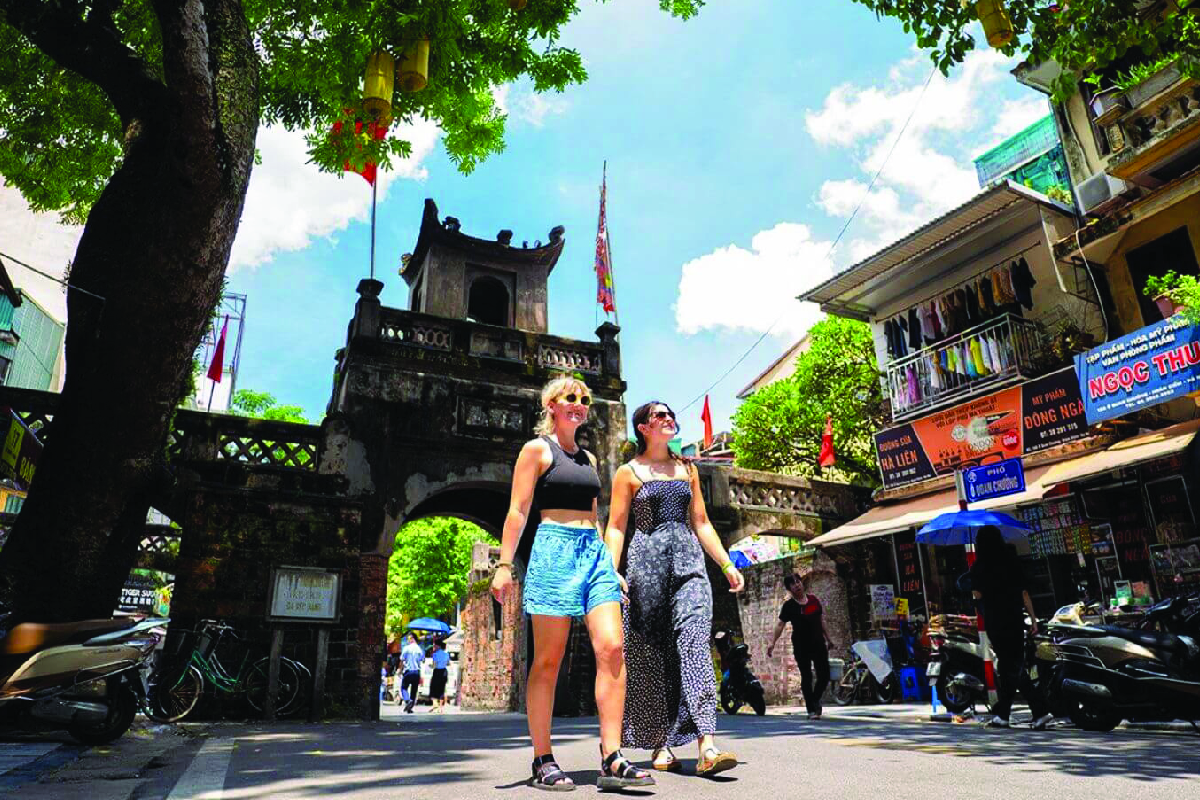 Evening:
Enjoy dinner at Dong Xuan Market, tasting a variety of delectable local dishes.

Indulge in the lively atmosphere of the Old Quarter Night Market and Hanoi Walking Street, where you can shop for unique souvenirs.

Experience the vibrant nightlife at "the sleepless road," Ta Hien, and make memories to cherish.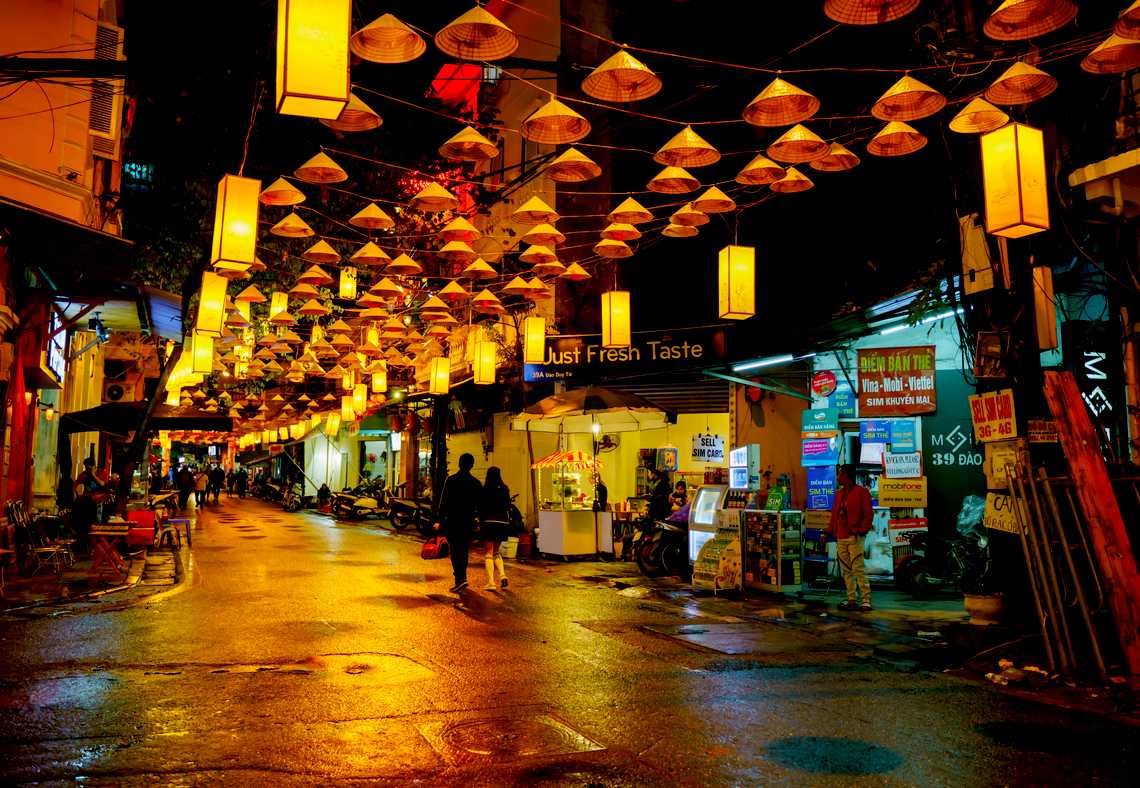 This itinerary offers a perfect blend of cultural exploration, culinary delights, and engaging activities for a memorable day in Hanoi's Old Quarter. Otherwise, you can contact World Mate Travel, a trusted for more across Vietnam and some neighborhood countries.