Nature travel in Vietnam is aiming to invest more in wildlife tours, nature vacations, and nature sightseeing. Explore how our outbound tour operator acts.
Vietnam is well-known for its precious trove of biodiversity and a home to a diverse species of wild animals. Here, you can find several national parks and reserves protecting numerous endemic species across Vietnam.
In addition, Vietnam is also recognized as a country with a high density of biodiversity, making it an ideal place for wildlife travel around Vietnam. Besides, Vietnam has about 7,500 species of microorganisms, 20,000 plants, 10,500 animals, and more.
I. Nature travel: An increasing trend for traveling in Vietnam
As travelers are more aware of the negative impacts of tourism and travel aspects, many forms of tourism have evolved, including , alternative tourism, sustainable tourism, and nature travel. All these travel businesses strive to improve the positive side of tourism while reducing the negative aspects.
The Vietnamese tourism sector has chosen green tourism and natural travel as the correct development business strategy for the next 10 years. This country has lots of potential to promote natural trips and sustainable tourism for its natural resources, magnificent landscapes, and historical landmarks. As a result, natural travel, including wildlife tours, nature tours, nature vacations, and green tourism, will be the long-term tourism growth
Featured Tour:
II. Why Vietnamese government should protect its national parks and wildlife tours for reservation?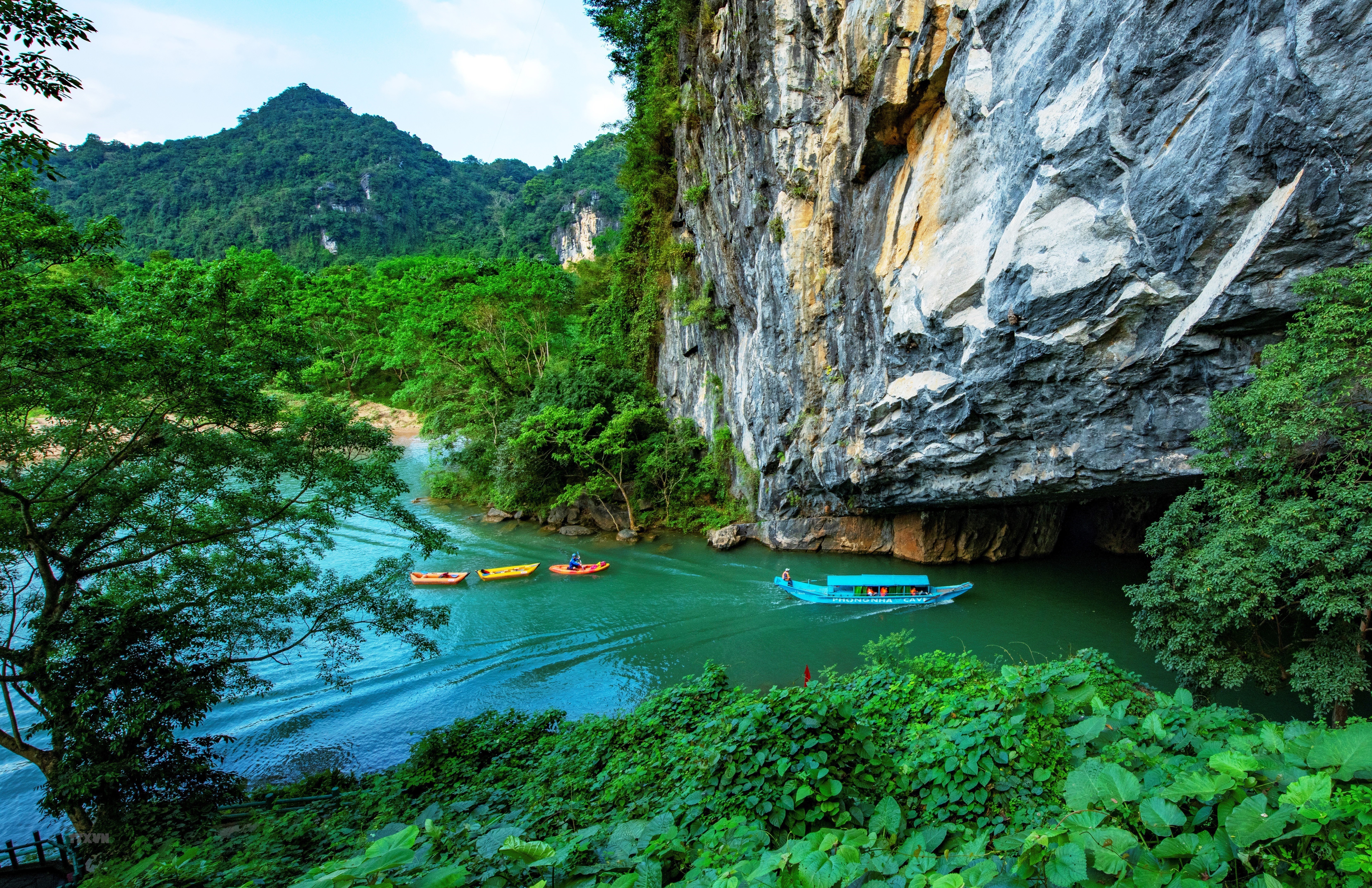 The Vietnam Administration of Forestry states that Vietnam has 33 national parks, 57 nature reserves, 13 habitat conservation areas, 53 landscape conservation areas, and 9 biosphere reserves. Eco-tourism activities and nature travel are organized by about 61 national parks. It offers wildlife tours and nature vacations, along with natural reserves.
Besides, Vietnam is the world's 16th most biodiversity-enriching country, with natural environments, animals, and genetic resources. Since Vietnamese governments recognize ecotourism and nature travel as a feasible way to reduce poverty and protect the environment, Vietnam has prioritized its business strategy. Moreover, Vietnam's tourism landscape is working hard to robust its potential to improve ecotourism growth.
Featured Article:
Featured Article: Van Long Nature Reserve: Diving Into Marvelous Waveless Bay In Ninh Binh
III. Explore species of wild animals across Vietnam's wildlife travel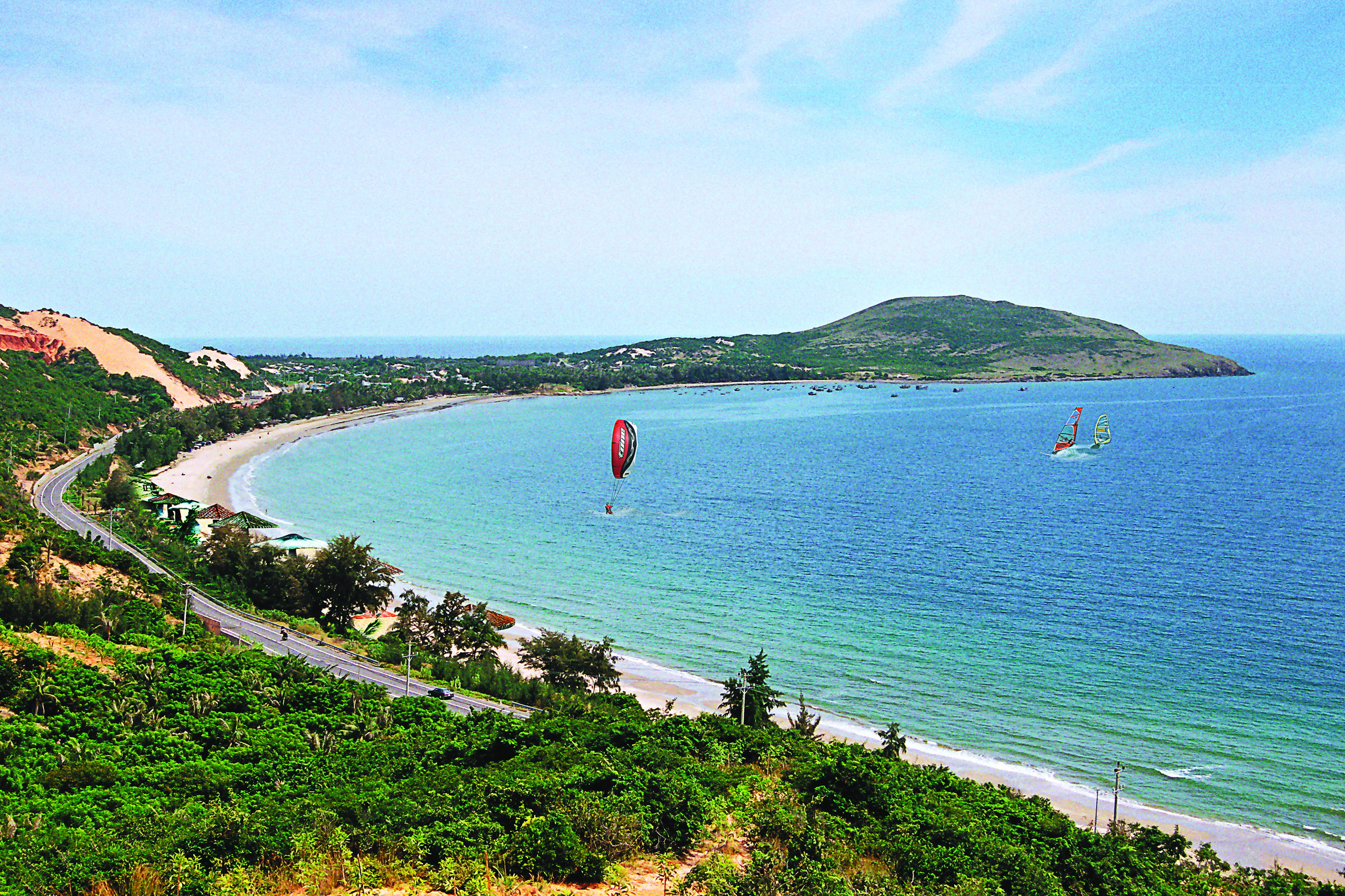 1. Vietnam's most famous wild animals in nature tours
Tragulus Javanicus (Cheo Cheo Nam Duong): This is the smallest species of wild animal here, with its favorite fruits, mushrooms, plants, and insects.
Rheinardia Ocellata (Tri Sao): It is a beautiful bird species in Vietnam, with yellow-brown and black plumage, blue skin, and a red beak.
Muntiacus Truong Sonensis (Mang Truong Son): It is a small deer species in Vietnam, with rusty-yellow fur, slender legs, and short antlers in males.
2. 8 endangered species in Vietnam for nature vacations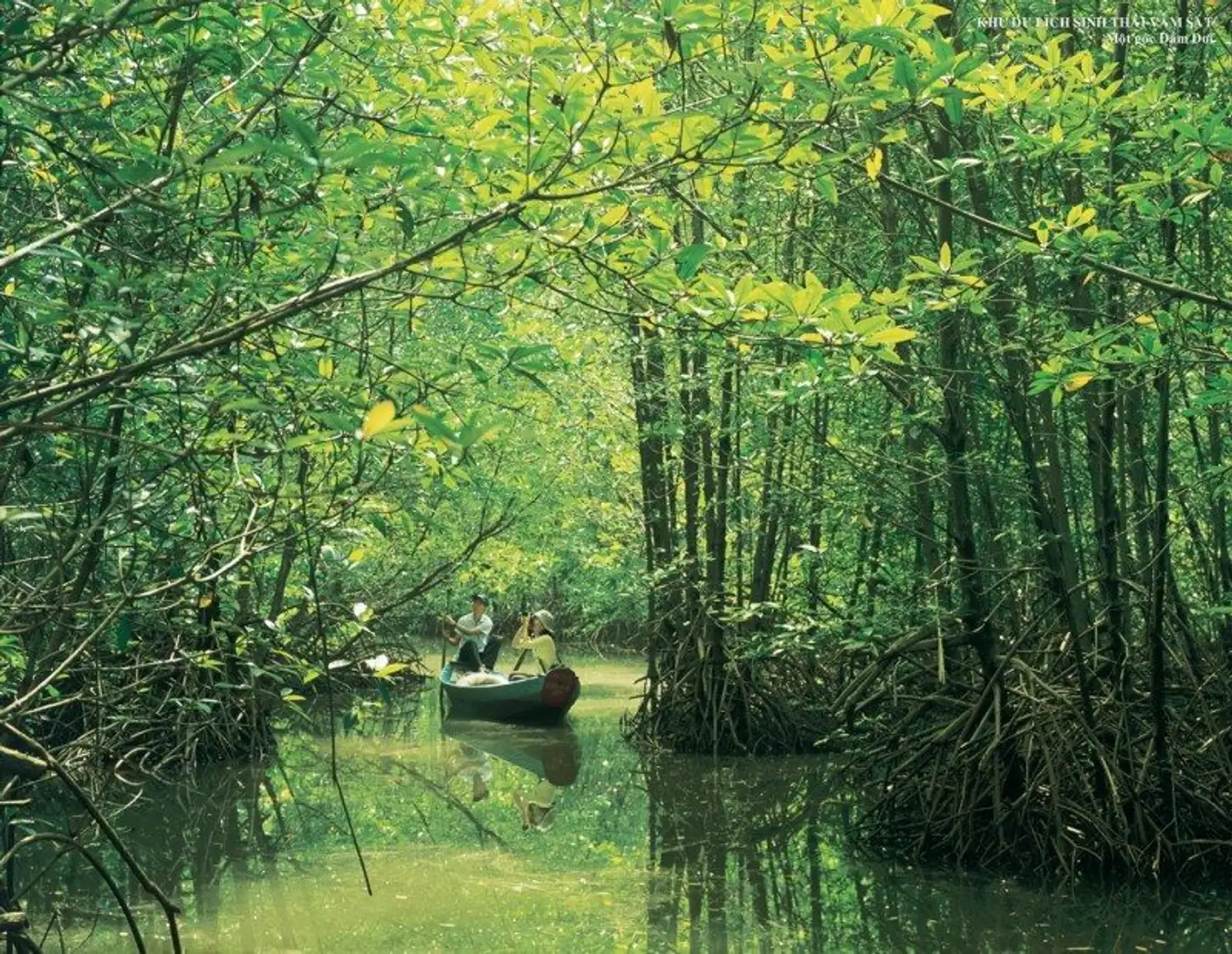 Bos Gaurus (Bo Tot) with the largest species of bovine. Now there are only about 300 individuals left here.
Pseudoryx Nghetinhensis (Sao La), is one of the rarest species in the world and is listed in Vietnam's Red Book.
Tiger, known as Indochinese Tiger in Southeast Asia.
Elephant is the largest animal in Vietnam and is currently endangered.
Hyelaphus Porcinus (Huou Vang): They can be found in wetland zones of the Central Highlands.
Rhinopithecus (Vooc Mui Hech), is a unique animal discovered in the mountainous zones in Northern Vietnam. Now there might be about 110 individuals left in Vietnam.
Trachypithecus Poliocephalus (Vooc Dau Trang): The global nature conservation organization states that there are about 60 white-headed langurs left in the world and these animals are concentrated in Vietnam, Cat Ba Island.
Trachypithecus Delacouri (Vooc Mong Trang), known as Delacour's langur and is a primate species only explored in Vietnam.
IV. Best places to conserve Vietnam's wildlife travel
1. Cuc Phuong National Park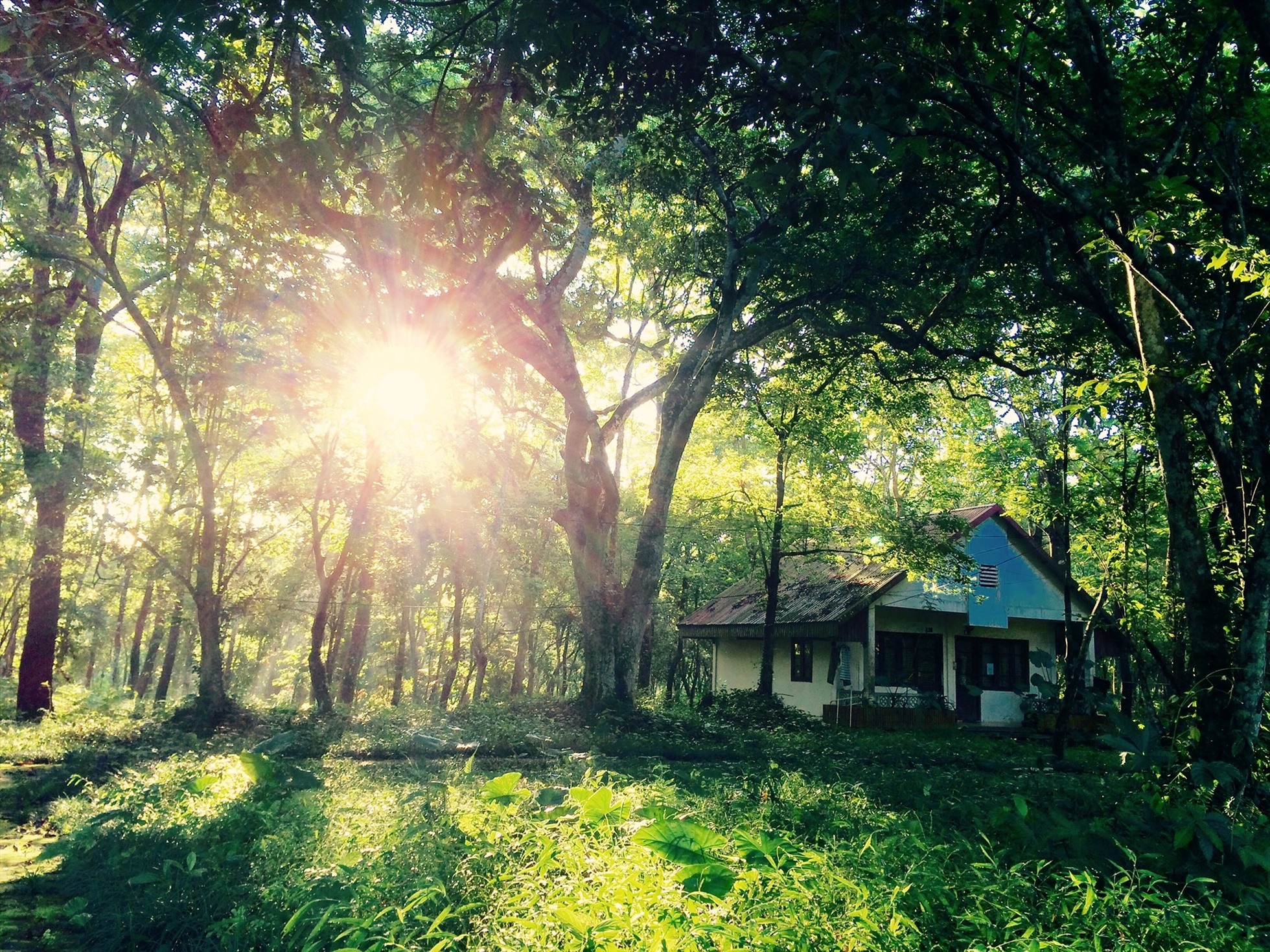 Situated in Ninh Binh Province, provides a peaceful escape from hustling and bustling city life with its vibrant plants and animals. As the oldest national park in Vietnam, Cuc Phuong is home to tremendous natural animals, for example, 300 bird species and especially the Delacour's Langur. Besides, Cuc Phuong National Park is also nature travel for most travelers who want to explore wildlife tours and nature vacations.
2. Phong Nha - Ke Bang National Park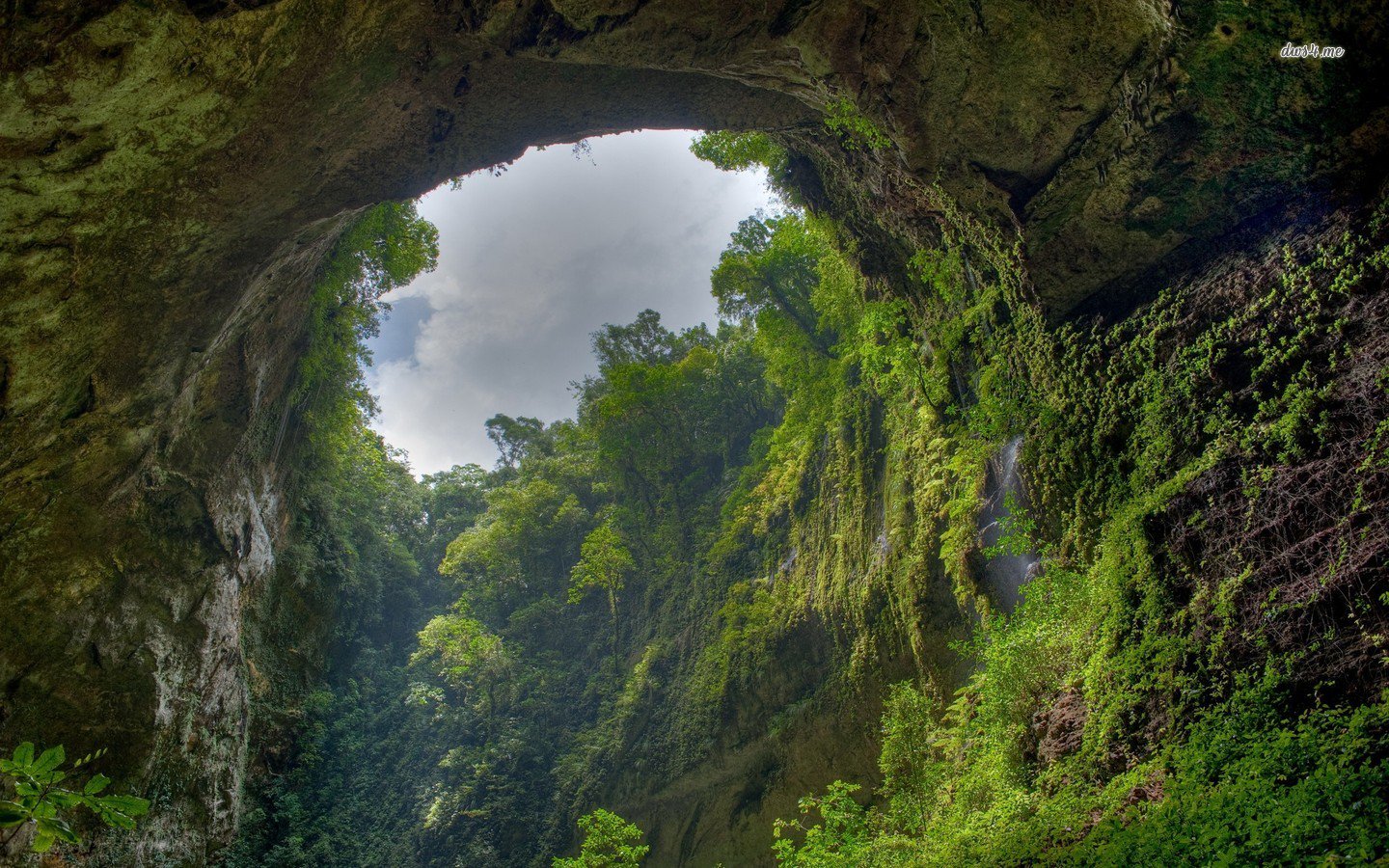 Located in Quang Binh Province, is a magnificent destination for exploring stunning karst mountains, enriching tropical forests, and enthralling rivers. This place is recognized as a UNESCO World Heritage Site featuring diverse geological formations and is home to plenty of fauna and flora.
3. Tram Chim National Park
Tram Chim National Park lies in Dong Thap Province and is well-known for nature travel since it is considered an essential Vietnam wildlife sanctuary for bird protection areas in the Mekong Delta. This place offers nature travel and wildlife tours along with nature vacations. It is home to around 190 bird species, including rare and endangered species such as the Sarus Crane and black-face spoonbill.
4. Bach Ma National Park
Regarding efforts in Vietnam's conservation of wildlife animals, Bach Ma National Park is known for its breathtaking natural landscapes and a wide range of wild animals. It is home to about 1,400 plant species and endangered animals such as red-shanked douc langur and Annamite striped rabbit. This place offers engaging nature vacations from its majestic waterfalls and panoramic views.
5. Pu Luong National Park
Located in Thanh Hoa Province, Pu Luong National Park is another place for nature travel lovers, offering marvelous sightseeing. It has enthralling landscapes such as terraced paddy fields, verdant jungles, and waterfalls, making it an ideal destination for hikers, trekkers, and adventurers. In addition, Pu Luong National Park is a spot for plenty of biodiversity centers and a home to rare and endangered species such as black bear and white-cheeked langur.
6. Cat Tien National Park
Cat Tien National Park in Southern Vietnam is a protected zone for 72,000 hectares of undiscovered tropical forests and wetlands. This national park is spread across Dong Nai, Lam Dong, and Binh Phuoc.
Its complex ecology system supports the life of many plants and animals, including endangered species like the Indochinese Tiger and sun bear. It is one of the places in Vietnam that shows efforts to protect nature, landscapes, and wildlife.
7. Phu Quoc National Park
Phu Quoc National Park, also called Phu Quoc Island, is spread over about 31,000 hectares of natural areas. Scientists can find several endangered animals in Phu Quoc National Park, such as the slow loris and the Phu Quoc langur. \
Featured Article:
V. WorldMate Travel Offering Custom Tours for Nature Travel and Wildlife Conversation
As a leading in Vietnam, World Mate Travel's team will offer you immersing tour itineraries that showcase people's efforts to protect nature and wildlife as well as enhance economic situations in local areas. If you are looking for a tour package for nature travel and wildlife protection, a local tour operator of is here to help.