With its significant ritual value of Buddhists, Linh Ung Pagoda is one of the most must-visits in Da Nang city, particularly for its culture and religions.
Da Nang City in Vietnam is well-known for its magnificent , yet there is so much more to discover on sandy shores with a showcasing of culture and religions here. Linh Ung Pagoda is that place, which is a tranquil attraction offering breathtaking landscapes and impressive spiritual experiences. In the article, we will go deeper into the information on Linh Ung Pagoda, including its history, architecture, culture, and what to do during your trip to Linh Ung Pagoda.
Featured Article:
I. About Linh Ung Pagoda in Da Nang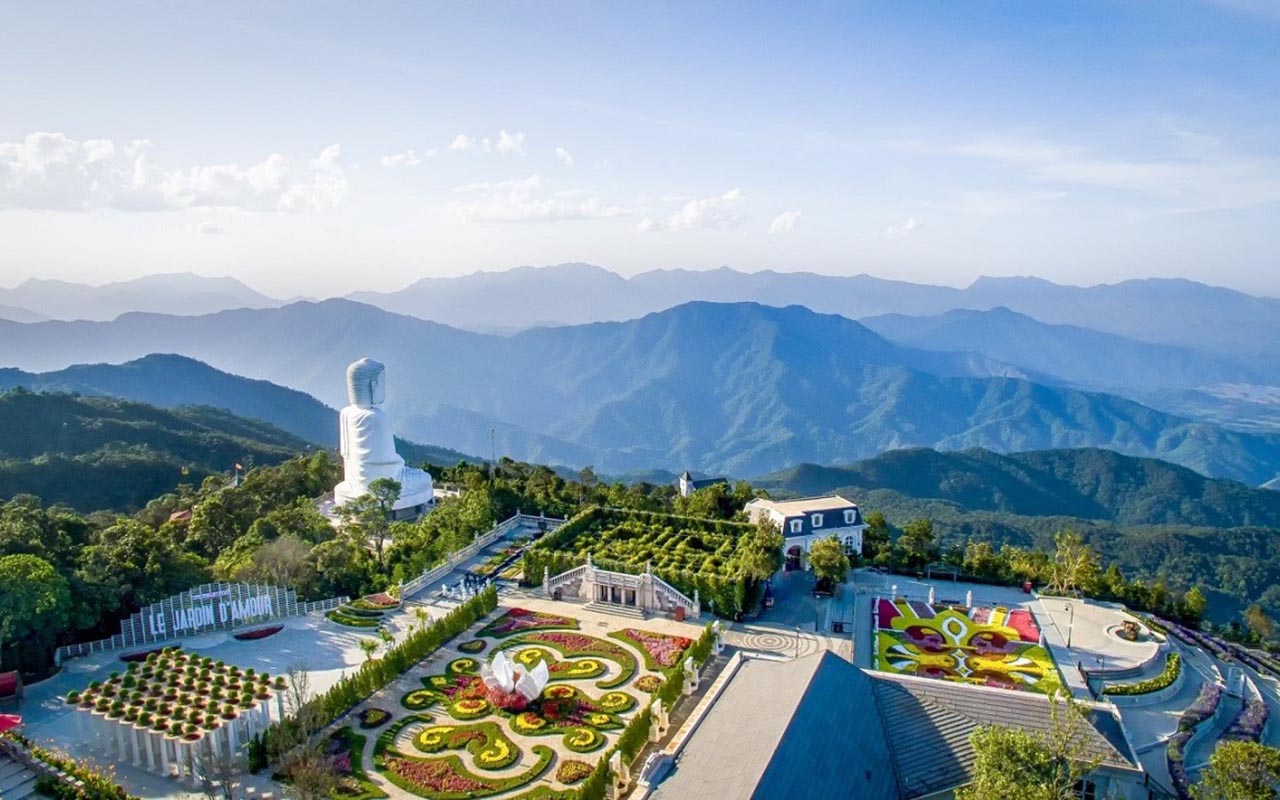 As a perfect destination for travelers to relax and cool their minds in the peace of a spiritual place and serene nature as well. In the article, we will show you information on two outstanding Linh Ung pagodas, including the Linh Ung Pagoda and Linh Ung Pagoda Son Tra Peninsula.
1. Linh Ung Pagoda in Son Tra Peninsula
Address: Son Tra Peninsula, Tho Quang Ward, Son Tra District in Da Nang.
Opening hours: from 6 am to 9 pm
Entrance fee: FREE
Linh Ung Pagoda is lying on the Son Tra Peninsula, about 639 meters above sea level, and about 13 kilometers from the city center of Da Nang to the Northern part. You can see that this pagoda overlooks the peninsula in the East Sea.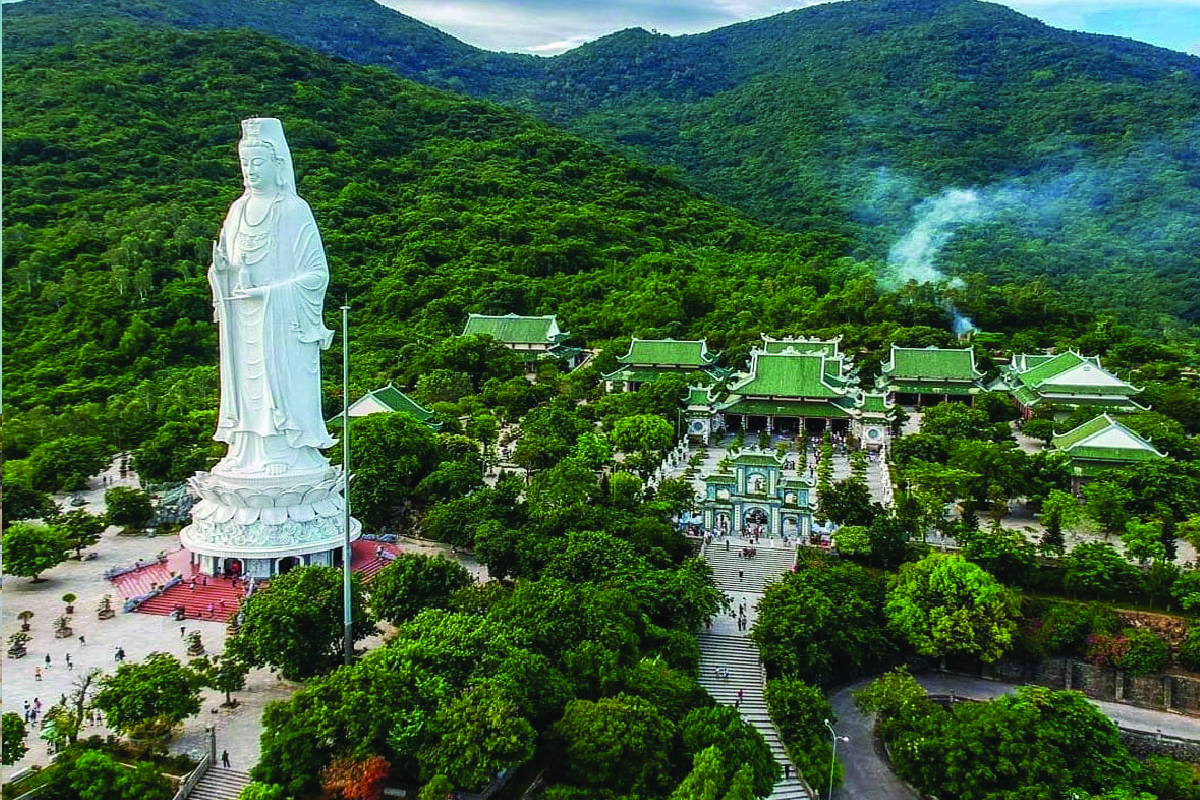 2. Linh Ung Pagoda Marble Mountains
Linh Ung Pagoda in Marble Mountain is the most ancient place among three pagodas with the same name in . It is situated on Water Mountain with a breathtaking view of Marble Mountain.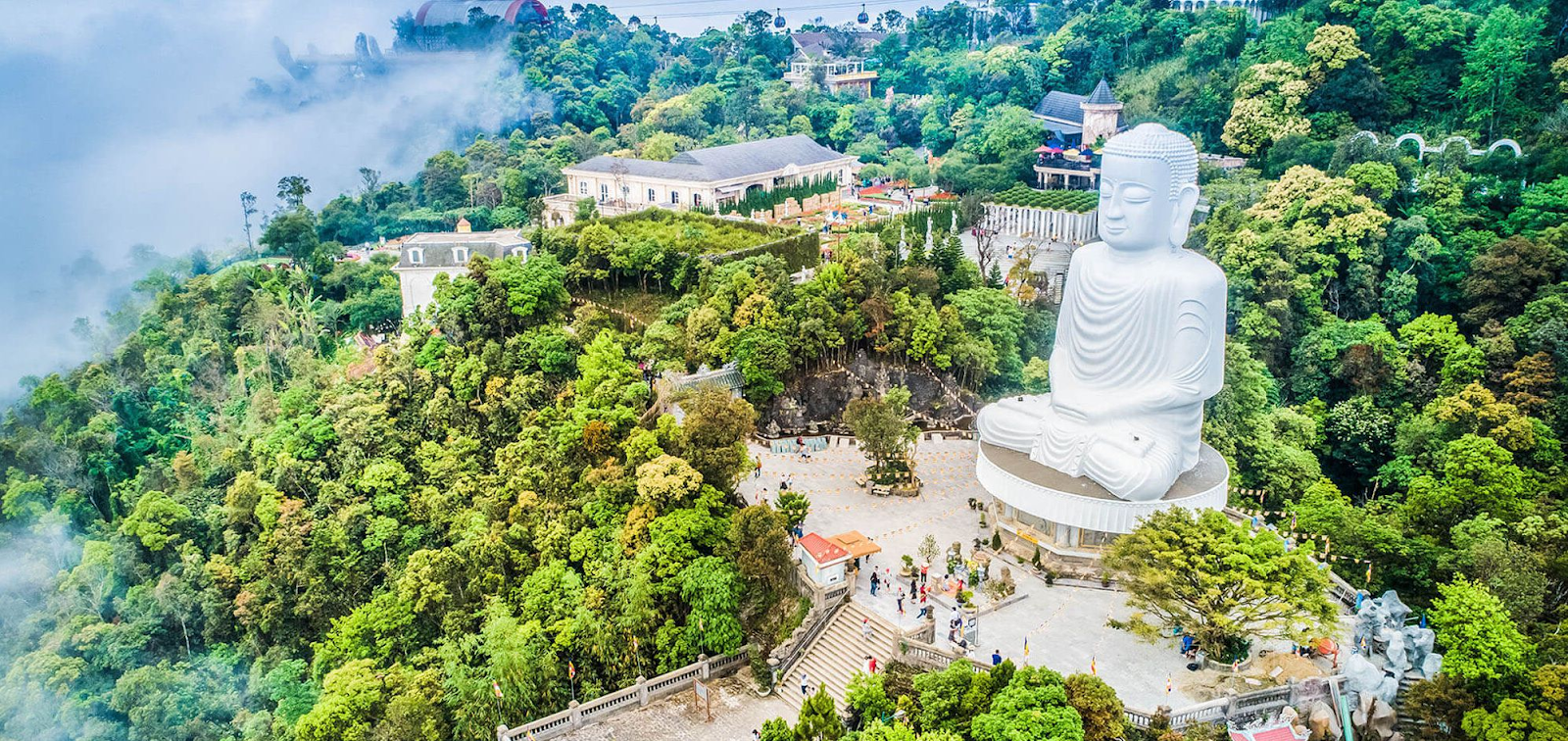 II. How to get to Linh Ung Temple and Pagoda
To reach Linh Ung Pagoda, visitors can take part in a , take a taxi, or ride a motorbike. Here are our suggestions for your direction if you travel by yourself.
Motorbikes: It seems to be the most convenient way for travelers to visit Linh Ung Pagoda, and you can use motorbikes for rent for about $5 a day.
Taxi: If you are traveling in a group and not familiar with Da Nang's roads, going on a taxi ride will be a suitable option. The taxi-providing service with prices range from VND 200.000 to VND 300.000 per way. Moreover, travelers can book a private car charter, such as Grab, or famous taxi companies like Mai Linh or Tien Sa.
III. Explore must-experience attractions when traveling to Linh Ung Pagoda Bana Hills
Understand the architecture of Linh Ung Pagoda in Son Tra Peninsula
History of Linh Ung Pagoda:
There is a myth of Linh Ung Pagoda's history in Son Tra Peninsula, told from this generation to other generations. In the period of Emperor Minh Mang in the Nguyen Dynasty, there was a Buddha statue located on the bank of Son Tra Peninsula. It is supposed that local fishermen constructed a shrine to execute the worshiping Buddhists. After that, the waves on the ocean seemed to be calmer, which made it easier for locals to go fishing.
Moreover, the sandbank in which the statue is located was called Bai But, meaning the land of Buddha. Additionally, Linh Ung Bai But Pagoda was built in 2004. After 6 years of construction, it was successfully inaugurated, highlighting the rise of Buddhism in Vietnam around the 21st century.
Exterior-based architectural design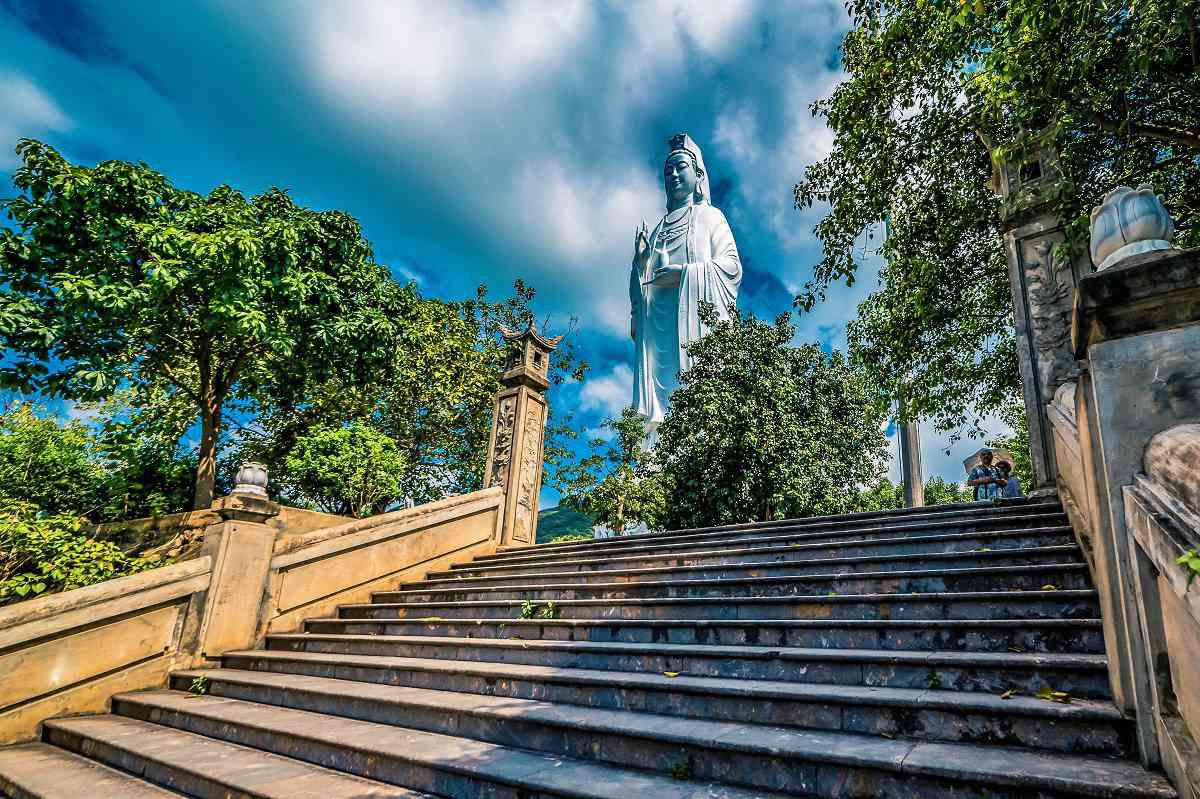 With an area of 20 hectares, Linh Ung Pagoda in Son Tra Peninsula is considered the largest pagoda in Da Nang City. Besides, the architectural design is a mix of modern and traditional styles in Vietnam.
After stepping out of the main gate, travelers can see the main hall, supported by pillars and designed with a curved dragon shape showcasing the traditionally carved architecture of the Vietnamese pagoda.
Along the main hall, travelers also see four Guardians and 18 Arhat statues according to their significant spiritual meaning. More interestingly, each statue is inspired by human emotions such as joy, anger, love, and hate.
featured article:
Linh Ung Quan Am - Lady Buddha statue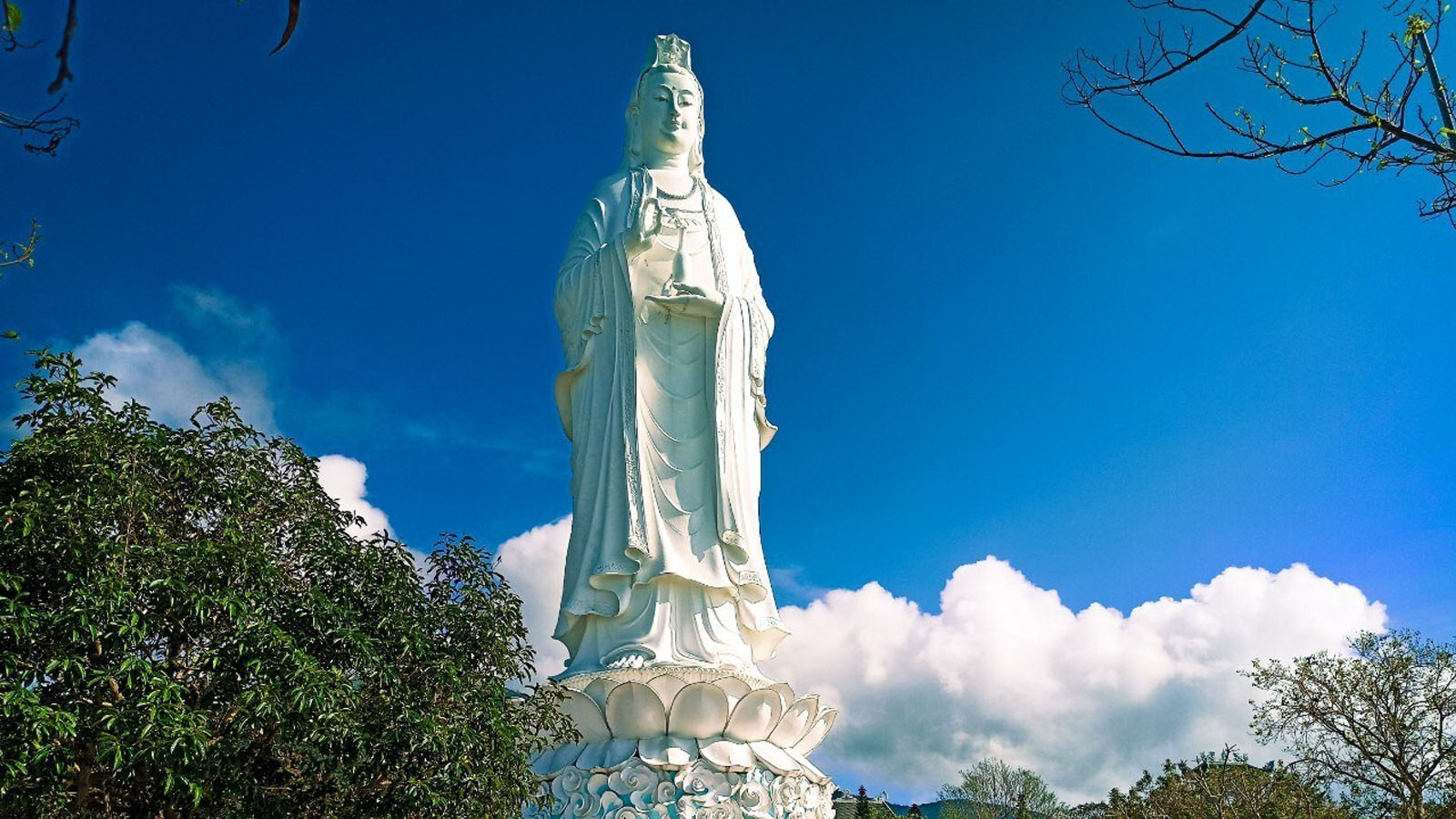 It is the most outstanding feature of Linh Ung Da Nang Pagoda and is considered the tallest statue in Vietnam, with a height of 67 meters. This Lady Buddha statue is lying on a lotus-carved foundation with a diameter of about 35 meters. Going to the statue, you can see 17 floors with many statues inside, 21 on each floor.
Many travelers go to Linh Ung Pagoda to explore the magnificent beauty of this Lady Buddha statue and also pray for health, luck, and prosperity.
2. Linh Ung Pagoda in Marble Mountain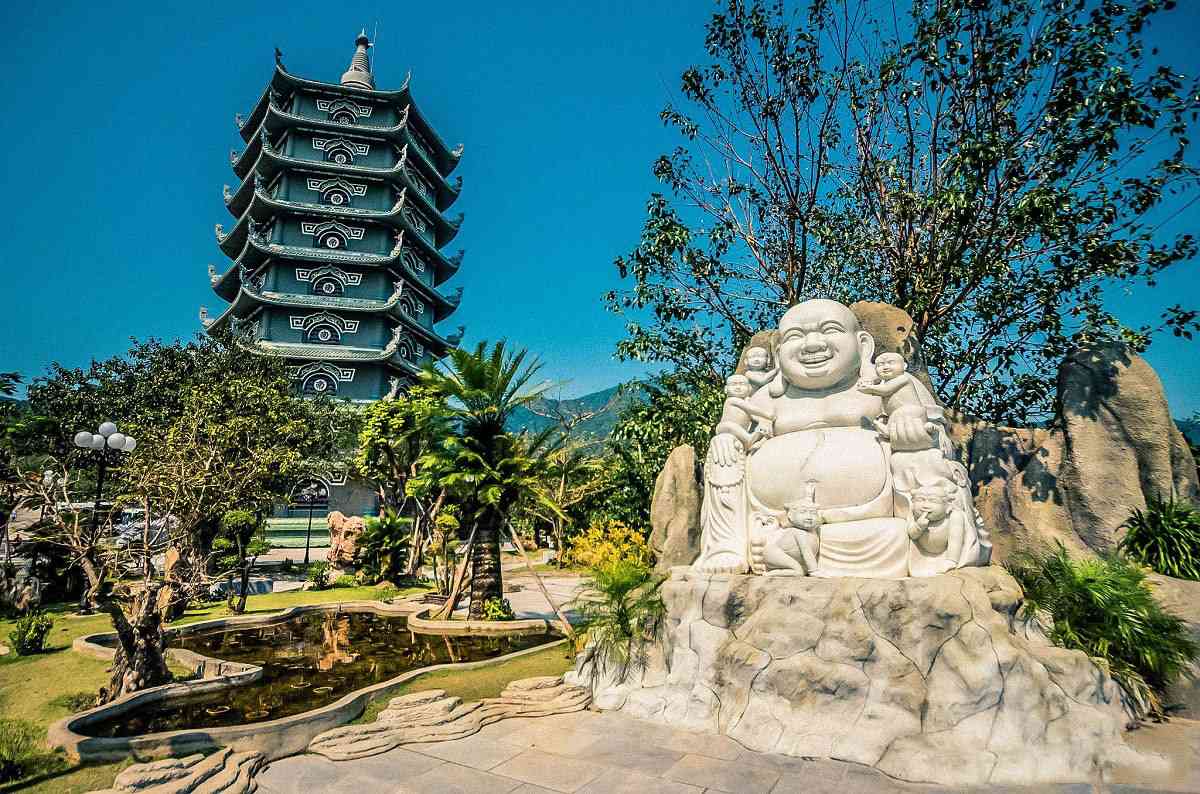 ● Address: Water Mountain, Hoa Hai Ward, Ngu Hanh Son District in Da Nang
● Ticket fee: VND 15.000/adult, VND 5.000/Students
● Opening hours: from 6:30 am to 5:30 pm
Ways to travel to Linh Ung Pagoda Marble Mountain
This pagoda is around 10 kilometers to the Southeast of Da Nang city. To reach Linh Ung Pagoda Marble Mountain, travelers choose from many means of transportation, including taxis, cars, motorbikes, and more.
From the Dragon Bridge, you will go along Vo Van Kiet Street and then turn left to Ngo Quyen Street. Then continue going to Tran Thi Ly roundabout, then going straight to the pagoda.
What to see in Linh Ung Pagoda Marble Mountain
- Numbers of Buddha statues
Linh Ung Pagoda Marble Mountain is home to many ancient Buddha statues. Inside the pagoda, you can see a 7-storey tower with about 28 meters in height. Besides, there are around 200 Buddha statues in the pagoda, considered the largest number of Vietnamese stone statues.
Upon stepping into the main hall, you can see majestic statues of many people, such as Amitabha Buddha and Maitreya Buddha. Travelers also see Stratum Bodhisatta Stratum and Avalokitesvara Bodhisattva on both sides of the main hall.
- Tranquility of space and magnificent landscapes
Around Linh Ung Pagoda Marble Mountain, travelers can immerse themselves in a truly sacred space. Besides, the pagoda is covered by lush green trees and fresh air. Walking around the pagoda, exploring the attractive architecture, and contemplating its beauty enables travelers to release their stress and worries. Moreover, this is an ideal place for travelers to pray for peace, luck, and prosperity.
Featured article:
Featured article:Bich Dong Pagoda- Discovering Tranquility In Tam Coc Bich Dong Vietnam
Featured article: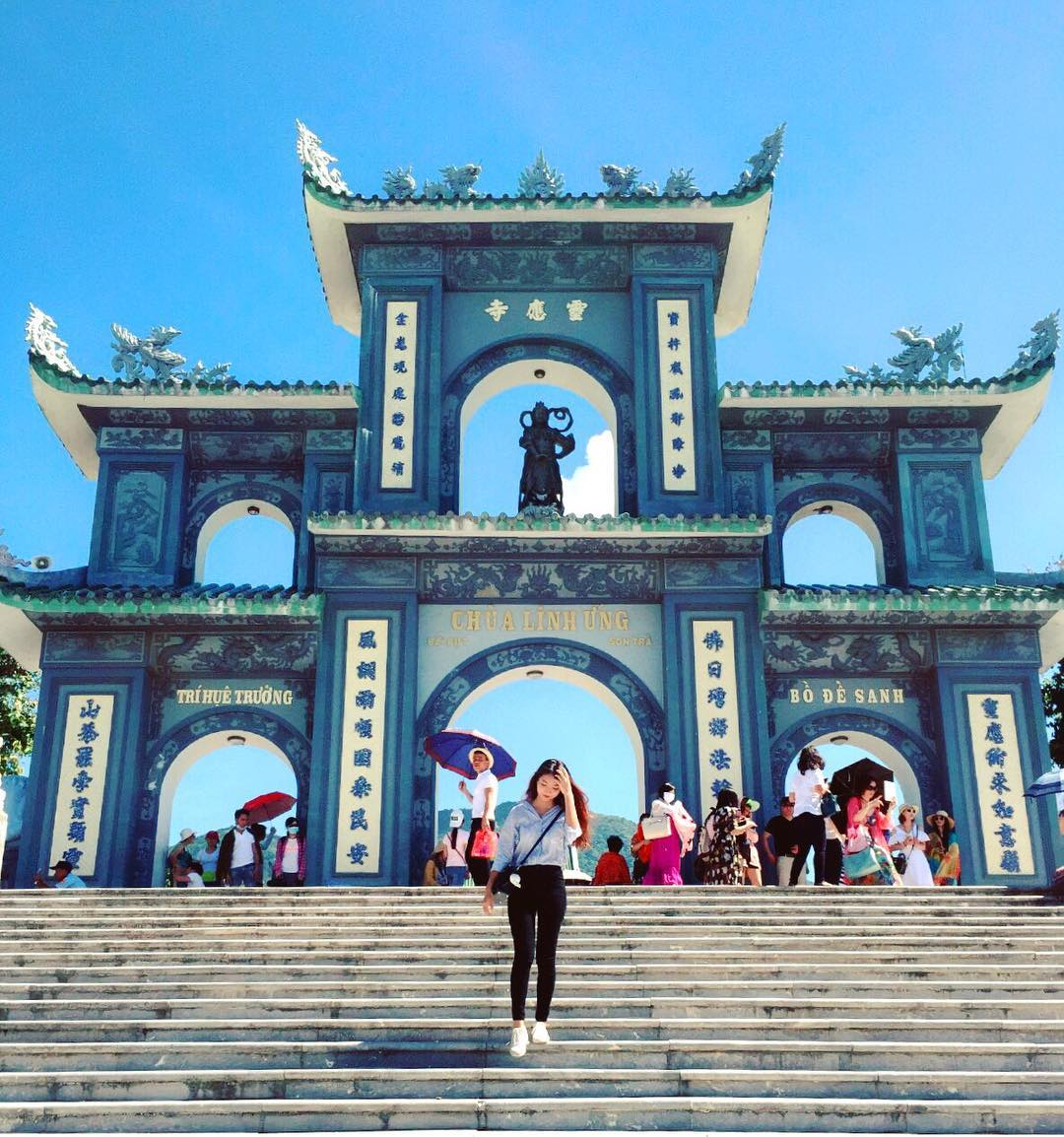 IV. WorldMate Travel, a trusted tour operator for you in Vietnam: Notes for sightseeings
Linh Ung Pagoda in Da Nang captures all outstanding spiritual beliefs and tourism aspects. Thus, you should pay attention when visiting Linh Ung Pagoda. Advice from :
Wear suitable and formal outfits and avoid shorts and tank tops as well.
Keep your voice a little down while visiting the pagoda, walk silently.
Linh Ung Pagodas in Da Nang is located in a mountainous area. Thus, you should wear shoes or anything that makes you comfortable walking and going up and down the stairs.
Bring essential items such as sunscreen, hats, umbrellas and more.
If you travel by motorbike, you should check the motorbikes carefully before driving.